DISNEY WINS BLU-RAY CROWN
ERA: PHYSICAL IS CRUCIAL…
"THE CHRISTMAS FROM HELL"
"FINGERS CROSSED" FOR THE RETAILER
RHAPSODY GETS EXCLUSIVE GIG FOR HOME ENT
THE DEAD RISE… WITHOUT PERMISSION
TRAILERS OF THE WEEK
---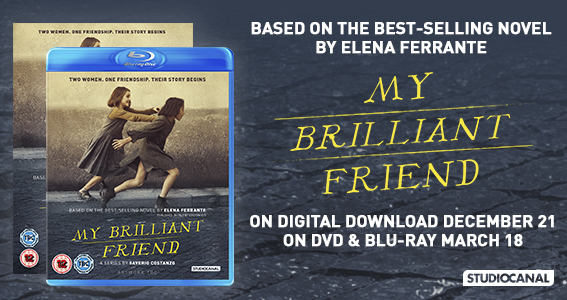 ---
If you can't read this newsletter or see the ads, please click here. We've been away for a few days for half term, hence the late running…
It was a good week for… The Greatest Showman, runaway hit of 2018…
It was a bad week for… Our thoughts are with HMV staff at head office and stores. Fingers crossed…
Good news. Bad news. The year has started much as the old one ended, with a mixture of both glad tidings and more downbeat items. And, just as the full report on 2018 issued by trade organisations and bodies this week, tempered the strong growth and positive messages with more depressing headlines, so the fears over the future of physical media persist. Physical media is dead, pronounced the figures… long live physical media. For actual discs, shiny DVDs, Blu-rays and 4K UHD titles, still make up 59 per cent of the market, a "key driver" according to BASE in its year-end figures, and a crucial part of a market which actually grew by 10 per cent in 2018 and is now worth a whopping £2.34 billion. Some 63 per cent of consumers now rent or stream film or TV, with the rest, 37 per cent, choosing to own content either via disc or downloading. Digital transactional was one of the star performers, now boasting a market value of £400 million, with EST film sales growing by 36 per cent year on year. Key titles helping deliver digital growth over the past year included the ubiquitous The Greatest Showman, which currently holds the title of being the largest digital release ever, selling more than 770,000 copies in less than a year. Avengers: Infinity War has achieved sales of almost 400,000, while Jurassic World: Fallen Kingdom and Jumanji: Welcome To The Jungle each sailed past the 270,000 mark. The Greatest Showman almost deserves a category of its own – the juggernaut-like musical sold more than 2.68 million copies and never left the top five in the 38 weeks between its April release and the end of the year. Its impressive total was made up of 72 per cent physical sales, showing the importance of physical media in helping a title achieve mainstream success. Commenting on its success, Fox marketing director Mark Horton said: "The Greatest Showman's performance has proven to be as spectacular as the show itself. It is the standout home entertainment performance of 2018 and has delivered the highest combined conversion of any movie over £15m box office in the last four years. It is the UK's biggest selling digital movie of all time, and continues to feature in the top of the UK charts seven months after release. The success of the title is testament to the creativity, commercial prowess and passion of everyone at Twentieth Century Fox Home Entertainment UK. A brilliant performance by a brilliant team.".
Another key performer for 2018 was the Abba-themed musical sequel Mamma Mia! Here We Go Again!, which racked up saes of 1.12 million on physical formats in a matter of weeks from its late November release to the end of the year (physical representing almost nine out of 10 copies sold), helping it become 2018's second biggest seller. It also helped Universal retain its lead in market share across the business. Other titles that boosted the major, alongside Paramount releases it handles on physical formats, included the year's top comedy seller Kevin Bridges – Brand New Tour Live (213,000 copies in total), some the biggest sport and fitness titles (Davina: Toned In 10 and Daring To Dream: England's Story At The 2018 FIFA World Cup), the biggest music title (JoJo Siwa's My World) and a whole raft of film titles. Universal boasted an 18.4 per cent value share on disc and 20.1 per cent volume share across both disc and digital. Commenting on its success, Universal md Ian Foster said: "As the industry continues to evolve and consumers have more choice than ever as to how to enjoy our content, it's positive to see that the appetite for transactional home entertainment is still strong. 2018 has seen some great results both for Universal and across the market, which demonstrates the ongoing resilience of the sector. Highlights across Universal's 2018 diverse slate include the performance of Mamma Mia! Here We Go Again, Jurassic World: Fallen Kingdom and Mission: Impossible - Fall Out across both physical and digital formats. The performance of Scotland's biggest comedy export Kevin Bridges' new live show proves that the special interest market is still alive and kicking and after many years as a perennial seasonal catalogue title for physical, the original Grinch has become a success for digital transactional."
---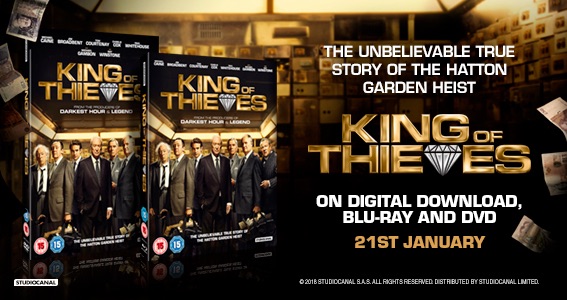 ---
Sticking with the market share, and Disney had another storming year, with its big, big franchises – you know the ones, Marvel and Star Wars as well as Pixar, a children's brand that equally appeals to adults – helping put it in pole position for high definition share. It boasted a 24 per cent volume share and 26 per cent value share in the Blu-ray sector, with half of the top 10 4K UHD bestsellers coming from either Marvel or Star Wars franchises. Category and commercial director for Disney Dean Pappadakis said: "Disney's slate in 2018 has included many of the most iconic, category-driving franchises out there, with the Marvel Cinematic Universe and the Star Wars franchise in particular continuing to resonate with audiences selecting content for home viewing. Within that context, it's encouraging to see that engagement with premium formats like 4K UHD, delivering the best possible home entertainment experience, continues to grow. As audiences curate their physical and digital libraries, this continued engagement is a positive for the industry as a whole and one we must collectively continue to drive into 2019 and beyond."
And while we're on Blu-ray, this continues to be a strong sector, with BD now taking up 24.3 per cent of the market. What's more, the average price of a Blu-ray ROSE in 2018, up five per cent year on year. The consumer now pays an average of £14.21 per title. The ultra high definition 4K format continues to grow, making up 13 per cent of total Blu-ray spend. The figures improve the more geeky the title – 4K UHD made up 27 per cent of the Blu-ray value from Blade Runner 2049 and 20.2 per cent for Ready Player One. BASE flagged up the format further in its 2018 missive, quoting Dunkirk, Inception and Dark Knight Trilogy Christopher Nolan, who had said at a DEGE backed 4K conference earlier last year: "[4K UHD] really puts us in a position where we can get closer and closer to a theatrical print in the home. It's fantastic for the filmmaker to have a physical media that eliminates the variabilities, the compression and so forth. That's the gold standard that streaming is going to have to reach."
Further comment on the year came from BASE chief executive Liz Bales who said: "The third consecutive year of growth in the video category underlines the fact that audiences remain engaged with a broad variety of home entertainment content and format options. This serves as a testament to the innovation and energy that continue to drive the home entertainment category even as the high street retail environment presents clear challenges in some areas. Today's customers enjoy a multitude of options when it comes to keeping themselves entertained and clearly continue to find a huge amount of relevance in the video category which, more flexibly than ever before, caters to every need; whether that is watching on the go, building a digital library or securing the absolute best viewing experience premium formats now guarantee. We face into the New Year with a clear desire to build on successes but also to ensure that the degree of choice available remains one of the category's great strengths."
---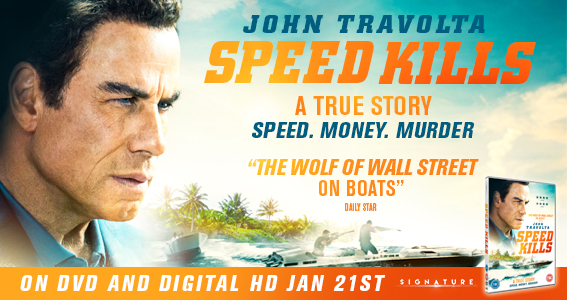 ---
And there's more comment. BASE chairman and Fox md Robert Price noted: "Across 2018 the video category has faced into and embraced an unprecedented degree of change and consolidation, something that has been demonstrated clearly over the Christmas trading period. Against that backdrop, the category has seen an array of powerful performances, with the success of The Greatest Showman and an impressive list of family and franchise big hitters demonstrating continued audience engagement with owned media. That this continues to be the case as audiences exercise more choice than ever before only speaks to the strength of the content being distributed and the public's hunger for it. As habits continue to change, it is fortifying to note the huge increase in audience engagement with digital delivery in the last 12 months, and in the continued strength of premium formats such as Blu-ray and 4K UHD. That these formats performed so robustly in 2018 is demonstrative of the fact that audiences continue to seek out the very best ways of viewing the content they love. 2019 will no doubt bring with it further industry changes, but across physical and digital formats the video category continues to deliver the gold standard audiences love and that's the message we must all deliver, working across the category with retail partners and broader supply chain to ensure we do."
Last comment on the BASE figures comes from Futuresource Consulting principal analyst for entertainment David Sidebottom who commented: "The UK transactional digital video exceeded expectations in 2018, cementing its position as a global leader in this sector. EST movies have excelled throughout the year, as consumers become increasingly familiar with the concept and service provider competition fuels purchases. iVoD (movie rentals via online services) has also witnessed increased momentum in 2018, growing by over 20 per cent, with an additional 4 million smart TVs and media streamers in UK homes helping drive uptake. This strong overall growth is even more impressive given the continued proliferation of subscription video on demand services, demonstrating that transactional services will continue to play a major role in consumer's video entertainment consumption moving forwards."
Retail trade body ERA has also published its figures, as is standard now, its data was presented alongside that from the likes of BASE by most national newspapers. The organisation used it as a chance to fly the flag for physical media in the wake of the news of HMV's problems, noting that physical formats were "essential to deliver the biggest hits". Streaming and digital revenues now dominates video, games and music sectors, accounting for more than three quarters of revenue across all three. For video, that figure is 72.3 per cent, but, ERA's own number-crunching suggested, for top 20 film titles, physical sales accounted for 74.1 per cent, highlighting how important it is. For The Greatest Showman, its aggregated sales of 4.3 million across the soundtrack and film, saw two thirds coming from physical copies. ERA's figures also showed physical retail down almost 17 per cent across the year, with digital rising by more than a quarter to 26 per cent as part of an overall rise of a touch about 10 per cent. Of that, DVD was down 23.5 per cent and Blu-ray down just under 12 per cent. Digital revenues were up 26 per cent to £1.689 billion of the £2.3 billion total.
Commenting on the ERA figures, ceo Kim Bayley said: ""On a market level these figures are a stunning testament to the investment and innovation of digital services who have transformed the fortunes of an entertainment industry many had thought was doomed by the internet and piracy. Significantly in this week of HMV's news, however, the data shows that if you want a real mass market hit, you need the reach and convenience of physical formats. In music even today more people buy CDs than pay for streaming subscriptions and in video more homes have DVD players than subscribe to all the leading video services put together. The challenge for physical retailers is to tap into this huge market of occasional buyers." She added: "Video was arguably entertainment's most dynamic sector in 2018. Streaming services have transformed the viewing choices of the British public by offering 24/7 access and convenience. Meanwhile sales figures show the continuing loyalty of video consumers to DVD and Blu-ray, still the default choices for gift-buying and building a video collection."
We'll have a full look at 2018, the year that was, in a special figure unpicking the Year In Numbers going live on our website shortly…
---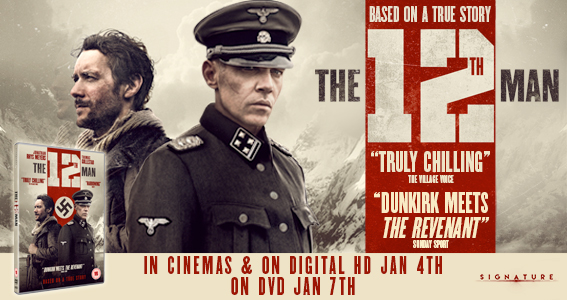 ---
The year-end figures were brighter than the prognosis for Q4 and December, which helped send HMV into administration and made for what ERA described as "the Christmas from hell" and one worse than many could remember, it added. In the week before Christmas, DVD sales were down 31.2 per cent on the previous year, Blu-ray sales down just over a third and CD sales down just below 30 per cent. And although HMV parent Hilco acknowledged that its personal performance was ahead of the market, it was not enough to stop the retailer slipping into administration. As ERA's Kim Bailey said: ""It was truly the Christmas from hell. High Street retailing is clearly suffering and that certainly impacted the entertainment business. It is a testament to the strength of the streaming revolution that despite it all, entertainment enjoyed its sixth consecutive year of growth."
HMV's future was still uncertain at the time of writing, with the shock news on December 28 that it had gone into administration six years after it last happend taking many – not least the staff – by surprise. The first many, especially those not looking at their emails, knew was when it was announced on the news. Sky, it appeared, picked up the story first, then an email went out, then the official announcement came. Some had expected January issues, as rents are often due in the first month of the year, with frantic renegotiations and the likes anticipated. But the December 28 announcement was swifter than even the most cynical industry observers expected. As Hilco chief Paul McGowan noted: "During the key Christmas trading period the market for DVD fell by over 30 per cent compared to the previous year," he said in a statement, "and, whilst HMV performed considerably better than that, such a deterioration in a key sector of the market is unsustainable. HMV has clearly not been insulated from the general malaise of the UK High Street and has suffered the same challenges with Business Rates and other government-centric policies which have led to increased fixed costs in the business. Business rates alone represent an annual cost to HMV in excess of £15m. Even an exceptionally well-run and much-loved business such as HMV cannot withstand the tsunami of challenges facing UK retailers over the last 12 months on top of such a dramatic change in consumer behaviour in the entertainment market."
The response from many in the trade was "fingers crossed" for HMV. Fevered negotiations may still take some time, but the changes are starting to hit distributors (and the retailer) alike, as new releases going into stores were hit. We've got more on our website here http://www.theraygun.co.uk/?p=7175). As ever, our thoughts are with the staff at both head office and stores. As one said to us after the shock news emerged, "I can't believe we're having to go through this again." Stay tuned by following us on twitter at twitter.com/theraygun and the usual channels…
Back to Fox's biggie The Greatest Showman and the major was celebrating AGAIN after the title returned to the top slot. It has not left the top five since its release and, according to the new Official Charts Company industry-wide official film chart, taking in digital as well as physical, it has this week returned to number one (the chart was announced on Wednesday and takes in sales to the end of play on December 29). Mamma Mia! Here We Go Again returned to number two, with The Meg at number four and Christmas still being enough of a thing to help seasonal titles such as The Grinch, at four, and Home Alone at seven…
Meanwhile, some are tipping the Queen and Freddie Mercury biopic Bohemian Rhapsody as the next Greatest Showman, one which could dominate in 2019 as the other did in 2018. That may be a bold forecast, but given its strong box office – and crucially, its long tail at theatrical – the title, which was officially announced with a release date this week, plenty of potential. The title is due on February 16 as a digital download and then on March 4 on 4K UHD, Blu-ray and DVD as well as vod, and will arrive with a raft of extras, including a special Live Aid feature, offering up a full version of the performance of "Queen", as played by Rami Malek and co, with the never before seen footage giving home entertainment a bona fide exclusive. " Head of brand at Fox Samantha Haycock said: "Bohemian Rhapsody has become the highest grossing musical biopic of all time at the box office and we are going to give fans a truly one-of-a-kind music movie event for the home entertainment release. Featuring the complete "Live Aid" performance, we're adding in two never-before-seen songs packed into a 22-minute collective experience and will be supporting the launch with a foot-stomping marketing campaign to ensure we are the champions across platforms and in retail stores nationwide."
---
---
Due at cinemas today, ahead of its home entertainment bow, is micro-indie horror hit One Cut Of The Dead. Everything was shaping up nicely for the low budget zombie flick which has wowed audiences globally and broken records in many territories ahead of Third Window's UK bow, with the independent also acting as worldwide sales agent for the title. But then things took a turn for the worse after the film appeared on Amazon Prime completely unbeknownst to Third Window What's worse, is that film fans and cinephiles started directing UK consumers to watch the film as part of their subscription deal. It appears as if someone had illegally uploaded a snide copy of the film on to the service, taking advantage of Amazon's bid to aid producers by making it easier to self-publish. Third Window's Adam Torei was mortified and spent days using Twitter to warn customers to steer clear, as well as trying to find out what had happened. The film has now been pulled, but, as Torei told The Raygun, he's still trying to fund out how it happened. "It's been a huge amount of stress, with many factors confounding the problem, including me handling both domestic distribution and worldwide sales, it happening just before the UK theatrical and at a time when everyone was off, making it doubly hard to figure out what happened. If I can find a positive spin, then the fan reaction and press support would obviously be a big positive. I've heard that some people were both refunded as well as given Amazon vouchers for paying for the download, where's my voucher! In the form of an apology and explanation! The paid-for purchases being refunded doesn't deal with the majority of the issue, which is the number of subscribers who watched it. I asked for those numbers and instead Amazon just told me the name of the person whose account it was and their phone number. While I understand piracy is a big issue and cannot be gotten around easily, this is NOT a case of YouTube, but a PAID FOR subscription site and should have a higher level of strictness. In fact, the account who uploaded it was a US site, but Amazon allowed it to go also on the UK site and even linked the download and streaming version to the Third Window Films official release page. It's not just the case of somebody, somewhere uploading it, but Amazon took it further by making it "legitimate" in linking it to the official page. I'm just a one-person company and don't have the resources to track some account down on behalf of Amazon. If anybody should be taking control of this situation, it is Amazon." We have approached Amazon for comment, and will report back shortly. Oh, and by the way – support this film. Legitimately. It's ace and Torei and his Third Window were among the first globally to spot its potential.
Next week's releases now, and due on Monday through Universal is Upgrade, a sci-fi actioner from Blumhouse, the production outfit that can do no wrong given its recent track record. The smart film has been given a strong look thanks to its slinky packaging, with further PR support due for the title. Commenting on the release, product manager Alicia Cho said: "Blumhouse has done it again. This quick-paced and witty action flick is destined to become another cult classic."
Documentary specialist Dogwoof has entered 2019 on a high, thanks to recent box office hits (it has broken its own UK record receipts not once but twice – first with Three Identical Strangers and them with Free Solo, which is set to break the £1 million mark. The indie kicks off its 2019 physical slate on 7 January with Joan Jett bio Bad Reputation. A 2018 Sundance premiere which also screened at last year's London Film Festival, Kevin Kerslake's vibrant punk portrait features a wealth of archive footage and rock luminaries waxing lyrical about the former The Runaways rhythm guitarist - now an acclaimed soloist in her own right. Here's the company's Daniel Green on the release: "Starting all the way back in 1975 with The Runaways, Jett stands out from the crowd as a true punk pioneer. Not only is she extremely candid about the abuse and discrimination she received as one of the first female rock icons but she's also full of hope and inspiration for the next generation of musicians. We've placed targeted ads with key music print press and will be supporting the release with a full social media campaign from Monday."
---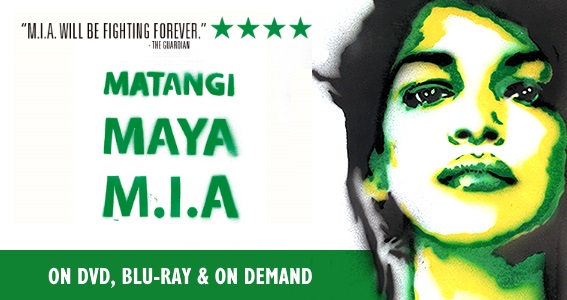 ---
The Hatton Garden Job has returned to the front and inside pages of national newspapers this week, with news that one of the elderly mob of bankrobbers had been released from prison and was pictured out shopping at his local supermarket. If he'd waited a few weeks, he could have signed a copy of King Of Thieves, Studiocanal's forthcoming Michael Caine starrer which charts the doomed blag by the OAP wrong'uns. The title is due January 21 and the newspapers have provided a welcome piece of unintended PR by the company. Commenting on the release, the company's Thom Leaman said: "With front page new stories this week around the real life criminal case against the Hatton Garden mob, our home entertainment campaign for King Of Thieves is by necessity very dynamic with a wealth of new publicity angles and features presenting themselves as the case evolves. We're ensuring though that the campaign has a solid bedrock - positioning it as one of the key HE releases in the early part of 2019 – with a sizeable above the line spend and great promotional partnerships. In particular are partnering with Escape Entertainment offering fans the opportunity to take on the heist themselves in a branded escape room experience."
Just time to invite you to contribute to our 2018 survey for the newsletter and our website. All you need to d is answer the following questions and drop them on an email to tim@theraygun.co.uk. The more the merrier…
Favourite three releases of the year:
Biggest challenge in 2019:
What I'm most looking forward to in 2019:
---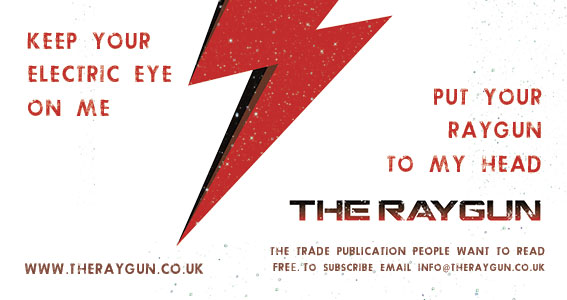 ---
But while it may be tempting to reduce complex problems to simple explanations based on hazy memories and anecdotal evidence, the binary concept of noble indie store and profit-hungry corporate HMV is now as outmoded as the skull and crossbones on an 80s LP inner sleeve that proclaimed home taping was killing music.
Whatever's one prejudices or received wisdom, in my experience, HMV remains a place staffed and managed by dreamers, exuberant outsiders and insatiable cultural obsessives with a strong grasp on the finer points of the product they're selling, and whose greatest satisfaction is introducing a total stranger to fresh lunacy. Someone once wryly remarked that if one works in music retail, they also essentially work in a form of social care, as anyone who's helped lonely misfits and curious introverts of all ages and walks of life find cultural solace will testify.
Given that HMV is the only music store on offer in many British towns, is even the most cynical observer comfortable with the idea of music – this powerful social lubricant and balm for the dispossessed – existing only on stage or in the glow of a screen? Streaming platforms such as Spotify theoretically have infinite choice, but with their curated playlists and recommendations based on prior listening, can compromise serendipitous discovery. The practice of artists selling straight to fans via sites such as Bandcamp similarly doesn't encourage accidental finds, or provide personal recommendations from a flesh-and-blood staff member." Former HMV staffer Jimmy Martin in a great piece reacting to a negative Guardian article…
Now Christmas is out of the way, we can celebrate, er, Death Day…
Our best Christmas present…
As you may have noted from some of our editorial here recently, it's looking busy for Q1 in 2019, with a raft of strong titles due in stores during the first three months of the new year, with some of this year's biggest box office hits due on home entertainment formats, as the likes of Bohemian Rhapsody, Venom, A Star Is Born and the latest Fantastic Beasts instalment, The Crimes Of Grindelwald, all arrive. And there's breadth too, with grown-up films, such as Overlord, Halloween and Arrow's Climax, nestling alongside Disney's The Nutcracker, the second Goosebumps and The Grinch. There's strong TV fare too, adding further breadth, and strong home entertainment product such as Robin Hood landing as well. The strength is shown in the latest quarterly trailer put together by BASE (you can see it here https://youtu.be/NXuqNCxsUrw). As ever, the initiative sees the specially created message given out to key websites as well as being used in store. Commenting on how the concept is progressing, BASE's PR and social media executive Andy Neilson said: "We're extremely happy with the on-going success of the quarterly trailer, which showcases the most exciting content coming to home entertainment across the next three months. Building on the strength of previous trailers we're pleased to announce that Sainsbury's will once again be screening this across 160 stores nationwide, supplemented by Morrisons, HMV, BT Store, Amazon UK & Google Play Store all sharing with their teams internally and planning to share socially throughout the next few months. Backed by a healthy press launch (with highlights this time including Yahoo, Digital Spy & Den Of Geek), it's been our strongest launch to date. With future trailers planned for the rest of 2019, I'd encourage all BASE members to proactively feed in future titles they'd like to promote."
Interesting to note too, that the slate for 2019 home entertainment releases is being boosted by a raft of strong theatrical releases, with, as well as those named above, more due later in the year. And, according to industry experts and The Guardian this week, admissions at UK cinemas will hit a high not seen for almost 50 years, before the advent of the concept of home video, let alone home entertainment. The record admissions, currently sitting at 160 million for the year to the end of November, with only a further 16 million needed to break the 1971 record. And that is a figure which, thanks to the raft of strong titles, out this month, not least the likes of the new Into The Spider-Verse Spider-man film, alongside the likes of the Mary Poppins sequel and Bumblebee, should be easily manageable. UK Cinema Association chief executive Phil Clapp told The Guardian: "It will take something really unexpected, something pretty incredible, not to get to there now. It looks like being record admissions, and box office, for modern times. A broad range of films and genres are doing extremely well. The notion [that] it is only superhero films driving the box office is disproved by the numbers. The Guardian itself noted further, giving more cause for optimism: "

Last year four films broke £40m at the British box office – Star Wars: The Last Jedi, Beauty and the Beast, Dunkirk and Despicable Me 3. This year eight films have done so to date – Avengers: Infinity War, Mamma Mia 2, Incredibles 2, Black Panther, Bohemian Rhapsody, Jurassic World: Fallen Kingdom, Peter Rabbit and The Greatest Showman. And there is a good chance that by the end of the year Fantastic Beasts: The Crimes of Grindelwald, Mary Poppins Returns and Aquaman will have joined them."
Chart news and the Abba musical sequel Mamma Mia: Here We Go Again is still topping the Official Film Chart taking in both physical and digital sales. Ant-Man And The Wasp rises one place to two as DVD and Blu-ray sales joined downloads, a similar boost to that enjoyed by Hotel Transylvania 3: Summer Vacation up to five. Sandwiched between those in the top five are Mission: Impossible – Fallout and the perennial favourite The Greatest Showman. The Meg enters at number six on the back of its exclusive digital window sales. Elf and The Grinch are still flying the flag for seasonal favourites. The latest chart trailer previews The Spy Who Dumped Me and can be seen here.
To the Imax at Leicester Square in the heart of London's West End for a special 30 minute preview of the forthcoming Fox blockbuster Alita: Battle Angel. Our correspondent from kidzcoolit.com Nick Gibbs-McNeil was there alongside his junior reporters from the site and gave it the all-important seal of approval. The film is due at cinemas in February ahead of an eventual home entertainment bow and, according to those that know, it's going to be a biggie. "We really enjoyed the footage," Gibbs-McNeil said. "The film looks action-packed and very cool. It's Pinocchio meets The Matrix done in the style of director Robert Rodriguez and producer James Cameron. The characters seem very likeable and the 3D special effects are beautifully crafted, it looked amazing on the IMAX 3D. It's visually stunning." The director alongside co-producer Jon Landau were both on hand to help promote the release, more on this here and on kidzcoolit.com in the new year…
To the BFI IMAX on the Southbank on a Sunday morning for a special screening of the much-talked about and very visible Bumblebee, the latest Transformers film and one that adds a new dimension to the popular franchise. The film takes the concept back to its roots, charting the arrival of the titular character on planet Earth. Set in the 1980s, complete with a spot-on soundtrack of classics from the decade, it stars, among others, John Cena, and contains not just the kind of special effects that have made the brand's name, but also has a warm heart and plenty of humour alongside the action. Our junior correspondents rated it as a winner and, given the impressive PR and marketing support behind the title, it should give a new lease of life to Transformers at cinemas this week. And given its home entertainment success throughout the years, physical and digital sales will be strong when it arrives some time next year.
---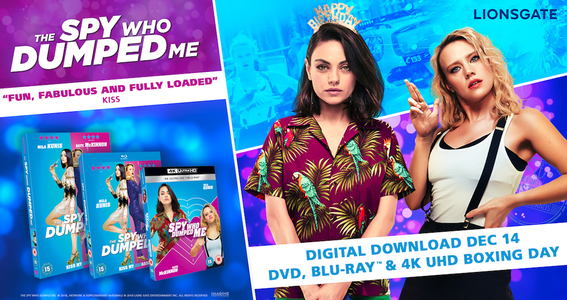 ---
"It's very easy for people to see things now. When we made When A Stranger Calls, there was no way we had any idea that movies could be seen outside of a theatre or network television. We knew what video tapes were, but that was it. Now there's DVDs and computers and you can stream things, almost any movie. It has this life." So said director Fred Walton, the man behind the seminal slasher film that inspired a whole host of knock-offs, including the homage in the first scene of horror satire Scream, in an interview with The Raygun's Tim Murray for FrightFest's website. The reason? Walton was discussing the film and its history on the eve of the Monday December 17 release of When A Stranger Calls, getting the full Blu-ray treatment from the Second Sight label. The sumptuously packaged title comes in a gorgeous matt effect box, complete with the film and its sequel, When A Stranger Calls Back, as well as the soundtrack on CD, a reversible poster featuring Second Sight's newly commissioned artwork as well as the original imagery, and a booklet containing features and essays looking at the film. It's another fine release from the label and, as the company's Chris Holden said: "We're very pleased with the final package that was put together for this one. It's one that grew during production with new additions being made during the process. Fans were really keen to see the sequel added which we secured, there was the last minute opportunity to interview Carol Kane and probably the one that had fans most excited was the discovery and inclusion of Fred's original short film The Sitter, which we had scanned and restored." You can see the feature here.
Some intriguing news from boutique label Shameless Films, one of the finest indies and a label that has been at the forefront of the movement to give respectful and worthy releases to classic horror and genre fare in recent years. Its packaging has long referenced video nasties and the heyday of video and, in 2019, it is taking that a step further. For after its groundbreaking Yell'o packaging, which branded all its titles in lurid, bright boxes and sleeves, it is now launching Shameless Yell'o VHS branded boxes. They will mimic classic VHS touches and the look of the era. As its announcement stated: "As originally featured in our evocative home video tapes-inspired outings, the new Shameless Yell'o® VHS branded boxes will be peppered with epoch-evoking stickers - which Shameless collectors will know - such as Please Be Kind & Rewind and other (we hope) smile-inducing touches in the same ilk, harking back to all our early video days. There'll be more nostalgic yet tongue-in-cheek stuff which we'll uncover little by little and we hope fans will enjoy discovering the surprises both on and inside the packaging." You can see it here, and the imprint is now inviting its fanbase to suggest the titles it wants to see released in the new-look style. Commenting on the initiative, Shameless' Project Manager Mauricio said: "Shameless were doing this 'VHS' look early on in the decade.. Over seven years ago Shameless introduced a novel look with some of its packaging design to celebrate those early purveyors of home video joy, the VHS! we released a number of boxsets on the domestic video theme: with Slasher Nasties made to look like a VHS, then a Betamax tape (remember those?!) containing a Sexploitation set and even a Video 2000 with the Shameless Pop Erotica set. In 2019, Shameless returns to its celebration of the Video Home System, now with a closer physical reality provided by new packaging technologies which accurately mimic the VHS tape: look out for our Yell'o VHS branded boxes!"
---
---
It was a big week for Studiocanal on the trailer front, with the company unveiling not one but two trailers for family friendly features due at cinemas and on to home entertainment in 2019. And one of those, in the shape of the new Shaun The Sheep film, will provide plenty of drafting opportunities on its high profile theatrical release. The Aardman-produced franchise is returning next year in what promises to be a "close encounter of the herd kind" in, to give it its full title, A Shaun The Sheep Movie: Farmageddon. The trailer is here, while the film opens in October 2019. Given the success of the first film – $100 million plus and counting at cinemas worldwide – and the wealth of other Shaun-related titles Studiocanal has in its catalogue, expect to see customers flocking to stores in the autumn next year. And the company has also revealed a new potential franchise too, in the shape of toy to film property Playmobil: The Movie, which opens at films in August next year and boasts a wealth of vocal talent behind its animation wizardry. Commenting on the new and returning franchises, Studiocanal's Studiocanal's Olivia Dean said: "We're delighted to be bringing two fantastic family releases to audiences next year. Shaun the Sheep is a household favourite and his latest adventure promises to be as baaa-rilliant and hilarious as ever. Playmobil: The Movie will take audiences on an epic journey through a world where anything can happen, in the first-ever feature film inspired by the beloved, award-winning brand. Following one girl's journey to find her brother, Playmobil is a fast, funny and exciting adventure that will appeal to kids and parents alike."
Worlds away from the gentle world of Shaun the Sheep and pals, Boxing Day sees Studiocanal giving a home entertainment release to Yardie, set in the ghettos of Kingston, Jamaica, and the tough streets of Hackney, east London, during the 1970s and 80s. It's the directorial debut of Hackney-born Idris Elba, based on the must-read book. Its theatrical release earlier in 2018 earned it plenty of coverage and Studiocanal is aiming for big things with the release. Commenting on the title, the company's Olivia Dean said: "Following a sizzling box office run earlier this summer, Idris Elba's directorial debut Yardie is set for release on digital download on Christmas Eve, followed by DVD and Blu-ray on Boxing Day. The film follows the story of D, who teeters between a path of redemption or revenge for his brother's murder. Set between 70s Kingston, Jamaica and 80s Hackney, Yardie is striking and immersive with an epic soundtrack. We've achieved great set up for the product which includes deleted scenes, featurettes and interviews with talking heads from across the worlds of reggae, soul and hip-hop. The artwork is bold and vibrant to really stand out both on shelf and on services. HMV will also enjoy an exclusive selection of art cards and are supporting with off-shelf space on release. Our media campaign is strong with a sports TV package showcasing the captivating AV and heavy online investment across key search, social and commanding display formats. We've been lucky to have support from key talent Aml Ameen and Shantol Jackson across PR and social, as well as Island Records who have released the official soundtrack – all of which will create some great word of mouth in the lead up to release."
---
---
Good to see our old pal and industry stalwart Chris Warrington adding another string to his bow after being appointed executive partner at Creative Partnership as part of an expansion at the film marketing agency. Warrington, who boasts experience at both major and indie distributors, in both film and home entertainment sectors, and on both distributor and agency side, has most recently been at Trafalgar Releasing following a lengthy stint at Icon. He will take over the running of the London office as md Michelle Gardiner heads to the LA operation where she will take the reins as executive vice president as part of the expansion of its US office. Gardiner said: "The aim of this new leadership structure is to strengthen our client offering and reinforce the connection between our international presences on both sides of the Atlantic. With these two contact points we're able to offer a more transparent chain of brand and creative custody for clients, deliver them more integrated global campaigns, protect their valuable assets and drive their businesses. This is an exciting time of change for Creative Partnership and I'm delighted to be based stateside and to continue to work closely with creative director Mia Matson, Chris and our LA team to deliver exceptional creative." "I've been a great admirer of Creative Partnership for many years, ever since being awestruck by their iconic designs for Reservoir Dogs! The legacy of the agency's work speaks for itself and with Michelle and Mia's direction, the CP team has created campaigns that capture the essence of a story and what attracts an audience to it," said Warrington. "So as an admirer and former distributor and client of CP, it's a thrilling opportunity to work with such a talented team to add further value for clients to ensure their stories stand out and engage audiences in this constantly evolving marketplace." Kate Turnbull, Group ceo at parent AKA, added: "Michelle has been key to Creative Partnership's success since taking over in 2015. And Chris' extensive experience in distribution will bring a fresh perspective to the agency. This new structure will help Creative Partnership deliver the best possible results to clients and we're very excited about both of them continuing to build on the agency's success."
As regular readers know, boutique labels are thriving on both sides of the Atlantic, showing there is a thirst for Blu-ray releases of catalogue titles and more obscure films. And now Wired magazine has caught on to the trend, with a major feature looking at the phenomenon. This is the kind of money can't buy PR our business needs, showing the wealth of choice on offer and the importance of physical media. As the feature noted: "Some are drawn to Blu-ray because of the unsatisfying video quality of streaming films; for others, it's the sheer joy of tactile pop-culture paraphernalia, as some small-label discs come with elaborate packaging and hours of extras. 'Customers want to see these movies on their shelves,' says Jesse Nelson, owner of Diabolik, an online store that's been trafficking in rare and specialty movies since 2003. 'They want to post pictures of them on Instagram sorted by director or label: 'Look at all these great titles I have.' But one of the main driving forces behind the Blu-ray renaissance is the simple fact that the mainstreamers—which include everyone from Netflix to Amazon Prime to Apple—all have sizeable gaps in their movie libraries. Those limitations have become painfully clear in the last year, as some film lovers looked around and noticed that many of their favourite movies, whether vintage releases or even semi-recent blockbusters like True Lies, were nearly impossible to find in digital form." You can read the full feature here.
Rather grimmer reading came from a new report which suggested that while piracy and illegal downloading doesn't impact box office that much, DVD and Blu-ray sales are the ones most hit by snide behaviour. Revenues can be hit by as much as $500,000 per film when piracy occurs, much of this hitting physical sales. Early, camcordered copies of films online can help word of mouth, but it's the later, higher quality illegal downloads that really hit DVD sales according to the report, Quantifying the Heterogeneous Effects of Piracy on the Demand for Movies. Author Zhuang Lui said: "File sharing reduces the total revenue of the motion picture industry from the box office by $ 231 million in total or 2.71 per cent of the current box office in the US for my sample of 40 weeks in 2015. Unlike the box office, in the home-video market, DVD revenue decreases by a surprising 36 per cent due to piracy. There's some benefit from piracy, the word-of-mouth from piracy actually contribute to a total of $68.7 million to the industry box office and DVD revenue."
---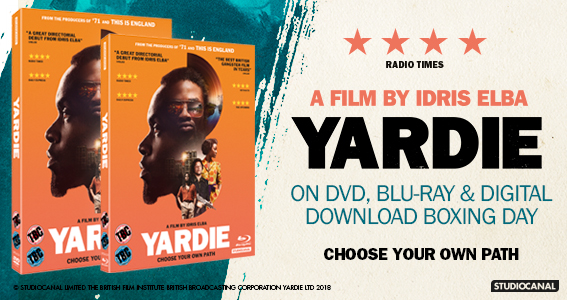 ---
"I've done some tests on Braindead (aka Dead Alive), where we took the 16mm negative and put it through our restoration pipeline — and shit, it looks fantastic! I'm pretty keen to actually just get them back out there again. That's sort of my plan for now: to do a nice little box set — the early years! The naughty years! The mixes on those films were pretty much all stereo in those days, so we're going to get the old soundtracks out and do a 5.1 mix. I've always had video diaries being shot. So I've got about an hour or two of us shooting Bad Taste, seven or eight hours of us shooting Meet the Feebles, 50 to 60 hours of us filming Braindead, and at least 70 hours of us doing Heavenly Creatures. And it's not just people talking to camera. It's actually a guy on the set filming us making the film. So there's some pretty interesting stuff there and none of it has ever been out."
Peter Jackson, revealing he's working on special Blu-ray editions of his earliest films…
In news you probably thought that was happening anyway this week, it looks like the Doctor Strange sequel has got the greenlight. It's been confirmed that Scott Derrickson will be in the director's chair for the second film featuring the Marvel Comics wizard. Both Benedict Cumberbatch and his namesake Benedict Wing are in board too, with filming likely to take place in 2020 for a theatrical bow the following year.
We've been raving about The Guilty, the claustrophobic Danish thriller put forward as the country 's 2019 Oscar entry, since we saw it at LFF earlier this year. And now, as many pundits had suggested, the big budget Hollywood remake is in the way. The news has emerged just in time for Signature's q1 home entertainment now for the cracking film too. The new version will be produced by, and star, Jake Gyllenhaal.
News of the new Pixar film, as more details emerged this week if a previously untitled film from the animation behemoth. Onward is the creation of Dan Scanlon, the man behind Monsters University, and looks at a fantasy world populated by elves and their ilk, many of whom have stopped using magic. Voice talents will include Chris Pratt, Julia Louis-Dreyfus, Octavia Spencer and Tom Holland. It's due at cinemas in 2020…
All-star action from Netflix…
If Superman wasn't a nice lad…
"They're everywhere… Battling for dominance…"
Some seasonal Lego goodness…
You're on The Raygun newsletter mailing list, which has been running for eight years, because you requested it, have been recommended to us or sent us emails. You can unsubscribe at any time, if you're daft, using the link elsewhere or by emailing as below. But of course, you don't want to do that, do you? We don't share your information with anyone else, we don't like cookies and we're the good guys. We care because you do…
To subscribe to The Raygun newsletter, please email
info@theraygun.co.uk
with subscribe in the subject matter
To unsubscribe, email

info@theraygun.co.uk

with unsubscribe in the subject
For editorial or advertising queries, contact

tim@theraygun.co.uk