HOLOGRAMS SHOW THE WAY FORWARD…
…TECH COULD GO WIDER IN 2019
MAMMA MIA RETURNS TO TOP…
HAPPY CHRISTMAS FROM THE RAYGUN
TRAILERS OF THE WEEK
---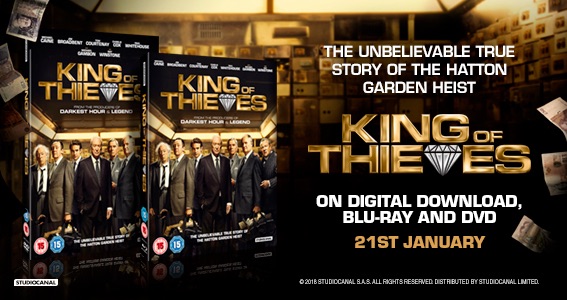 ---
If you can't read this newsletter or see the ads, please click here
Due to a technical glitch at the email server and mailing house, some readers may have received the previous week's newsletter rather than this shiny new week ending December 22 version, so here it is in all its glory. Hope it didn't ruin your Christmas. We are putting our mailing company on the naughty list and apologies altrhough this is beyond our control…
It Was A Good Week For... We've seen the future…
It Was A Bad Week For… Enough of the negativity, wishing you all a happy Christmas…
We have seen the future… And it's hologram-shaped. The Raygun popped down to a busy Bluewater shopping centre in north west Kent this week to get a proper look at the Hypervsn hologram technology that Universal has worked with HMV to trial at a trio of stores in the run-up to Christmas. Placed in the windows, the special hologram machines show "floating" packshots, titles, animated Jurassic World dinosaurs and Gunther the pig from Sing, as well as HMV's Nipper and offers and deals. Just watching shoppers seeing the images beamed into the store windows, becoming transfixed and pointing out the innovative, moving displays to others, shows how exciting and useful the development is. As noted here, the HMV and Universal partnership is the first time it has been used in the entertainment sector and is a blueprint of the way that Universal and the industry as a whole is aiming to make the most of technology to find new ways of connecting and engaging with customers. What's more, it's easy to update too, with changes made overnight (on the day we visited, it had been updated to include the deal of the day offer on Mamma Mia 2: Here We Go Again. Universal's Vicki Davis said: "It's all about creating visual excitement and it really works. It creates a focus for the category and it gets people talking about it." HMV's Dawn Hancock said initial feedback was strong and others had been eyeing it too. "The moment it went up, we had another studio on the phone," she said. "We're really pleased with it. We're expecting to see an increase in footfall as a result of this."
Where next for the hologram technology from Hypervsn? As tech website Mashable has already noted, "This is the future of retail displays!" Universal and HMV will be forensically analysing the data and figures in the new year, but the early signs are good. As Universal's Vicki Davis said: "We're looking at where we can take it next. We can put more messages there, we can put more titles there… As soon as you see it in action, you can see the creative possibilities for it." HMV's Dawn Hancock said: "We're going to look at how we can take it forward collectively, with suppliers, labels and the industry." And, as Davis noted, with collaboration a key word for both retailers and distributors alike (senior staffers at both HMV and Universal have espoused its spirit this year): "We now have studios in a room talking about this kind of thing, we can have the conversation about this." Thanks to our pals at LipSync, who have helped develop the creative elements to the initiative, you can see it on our website here…
---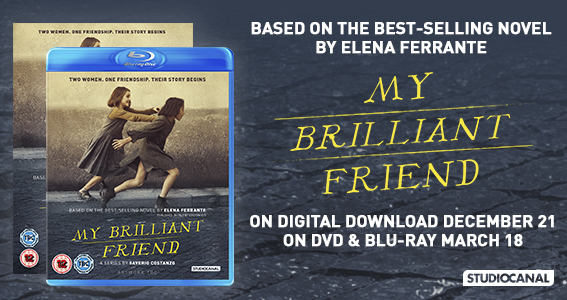 ---
And what was selling not just at the HMV store we visited, but the wider industry too? Well, heading into the final week ahead of December 25, the Official Film Chart, taking in both physical and digital sales, saw Mamma Mia: Here We Go Again returning to the top slot. The film was top of the chart for the week to the end of December 16 (the chart is published a few days later, on Wednesdays, after the download information is collated), closely followed by The Meg at number two. New entries included The Equalizer 2, at number three, closely followed by Christopher Robin. The marvellous, state of the art World War I documentary They Shall Not Grow Old, covered extensively here in previous weeks, is at number 10. The Greatest Showman was at number five and, from what we've been hearing, is still flying out of stores and was back up again this week…
At the same time as unveiling its Official Film Chart for the week, the Official Charts Company also revealed the bestselling Christmas films on disc-based formats, taking in some 20 years' worth of sales. And top of the seasonal pops? Well, that honour goes to the love-it-or-hate-it Love Actually (we've seen umpteen online articles discussing whether it's either outstanding or awful this year). The film has notched up sales of 3.5 million units in the fourteen years since its release. Polar Express, another latter-day favourite, is at number two, followed by two perennial sellers that have been doing the business again in 2018, The Grinch and Elf. The Holiday is at number five, A Nightmare Before Christmas at six, while the oldest entrant, It's A Wonderful Life sits at number seven. Miracle On 34th Street (the more recent remake) is at eight, Santa Claus: The Movie is at number nine, the chart is rounded out by Home Alone.
---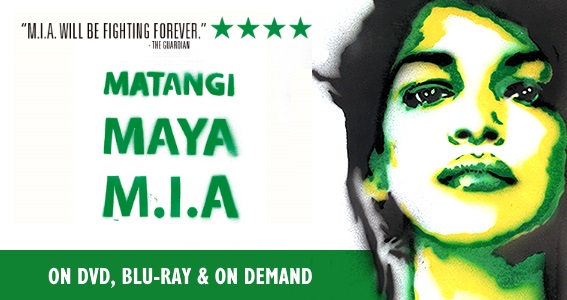 ---
We've been inundated with assorted surveys and Christmas chart offerings from PR companies using seasonal film and DVDs to push their clients' work – with Home Alone winning one poll as the favourite Christmas movie (according to vouchercodes.co.uk), which also revealed Muppet Christmas Carol was the film that had overstayed its welcome at the Christmas table, and It's A Wonderful Life another (laptopsdirect.co.uk). One site suggested that the public were shunning DVDs to watch Christmas films on Netflix and streaming sites, although given The Grinch and Elf's standing in the film charts, that may be a little off the truth. Our favourite survey was of the most rented DVD at prisons supplied by Aberdeenshire council, which may not have contained many seasonal flicks, but was interesting not least because Orange Is The New Black was among the top 10…
To the Curzon in Soho, where the new outfit founded by former Icon chief (and, for those with longer memories, HMV staffer) Ian Dawson, Sparky Pictures, was showing off its first theatrical release, Sharkwater Extinction. The distributor aims to provide a boutique distribution operation for quality material to sit alongside its planned production activities. This feature documentary, about the threat to sharks from pirate fisherman, slaughtering them to sell fins and parts to illegal traders, fits the bill neatly. It contains more action than your average doc, for certain, as director Rob Stewart and his team come face to face with the illegal poachers. The special screening of the film came ahead of its February 2019 theatrical release. The film's director, Rob Stewart, sadly passed away in diving incident at the end of filming and the event was attended by a number of Rob's family and friends with an impressive guest list headed up by Princess Eugenie, alongside the likes of Sam Branson, Gabriella Wilde, Pixie Geldof and Cressida Bonas, alongside Rob's mother Sandy Stewart, giving it plenty of coverage and early awareness (you can see more here). Commenting on the film, Dawson said: "We are extremely proud to be bringing Rob Stewart's amazing film to UK audiences and to be working with Rob's family and friends to raise awareness around the issues the film sheds light upon. It is synonymous with the sort of quality material with which Sparky Pictures plan to be involved". Further announcements regarding Sparky Pictures early line up will follow in the New Year.
---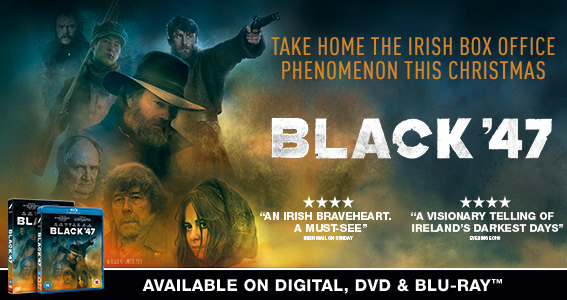 ---
It's a big Boxing Day for Lionsgate, which has a brace of releases due, each catering to different sectors of the lucrative post-Christmas rush. First up is The Spy Who Dumped Me, an action comedy starring Milo Kunis and Kate McKinnon as a pair of hapless pals who end up embroiled in espionage unwittingly, heading across Europe in a kick-ass romp. Commenting on the release, Lionsgate's Beth Hall said: "Taking learnings from the theatrical launch we have invested across VOD, social, outdoor and podcasts for our media campaign, bringing the themes of the film to life with our colourful and attention-grabbing creatives. To drive awareness of the release online amongst the key target audience, our publicity campaign has focused on influencer activity, a partnership with Unidays for the chance to win an incredible hotel stay for two and a Spy Who Dumped Me inspired 'night-in for Christmas' mediadrop. We have also placed interviews with an ex-CIA spy with Cosmo, Yahoo movies and the Metro, broadening our reach in the run up to release."
Meanwhile, Lionsgate's other December 26 title Kin is an altogether darker proposition, a sci-fi thriller that crosses genres and is one of the year's more original films. We've already covered it here previously, but it's always worth mentioning as, by our reckoning, it's one of the year's best, while the soundtrack by Scottish post-rockers Mogwai is also among the year's finest. Commenting on the release, Lionsgate's Eileen Tracey said: "Thanks to support from Mogwai, we were able to partner with them for a launch party for their new beer and Kin's digital release. In addition the band kindly supported the film with interviews and social activity, which gave us presence in both film and music press. We've created some strong sci-fi packaging to really help lift the title off the shelf when people have had enough of time at home and head out to the shops."
---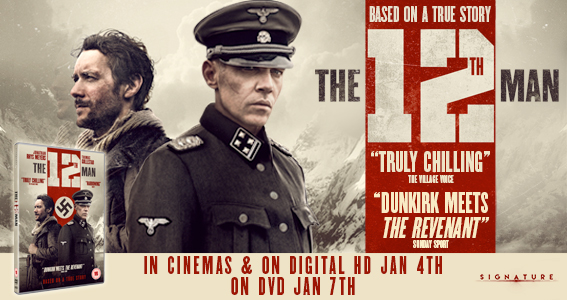 ---
Sight&Sound's eagerly awaited poll of critics' and the wider industry's films of the year has been published and, figuring at number four, is Cold War, one of the year's most acclaimed films of the year, and, as The Times noted, "a bona fide masterpiece". Its commercial potential – the DVD and Blu-ray is out on January 7 from Curzon Artificial Eye – is further boosted by another article in the cinephile magazine which states that the Pawel Pawlikowski film is also the most successful foreign language title at UK cinemas in 2018. It caps a fine year for Curzon, which boasts the majority of the year's subtitled top 10 in box office terms. Oh, and if that wasn't enough, a full page ad for Cold War appears on the latest issue of S&S, the year's biggest edition of the magazine. Commenting on the film and its success, Curzon's Paul Diment said: "Alongside its best director win at this years Cannes Film Festival, Cold War also took home five European film awards last week which included Best Film, Best Director and Best Actress for Joanna Kulig's outstanding performance. Our release is timed perfectly to coincide with both the BAFTA and Oscar announcements in early January. Our targeted press campaign has already begun, and will continue through to the week of release alongside our online campaign."
It's been called the year's most important film, it's certainly one of the best we've seen and its bold final scene stunned the audience into silence when we saw it, and, on Boxing Day, Spike Lee's incendiary Blackkklansman arrives on DVD and Blu-ray courtesy of Universal. The film, based on a true story of undercover FBI agents but hugely relevant today, has already picked up four Golden Globes nominations, with more awards nods certain to follow in the New Year, which should give the film legs during the spring awards season. The release is being backed by a targeted digital media campaign targeting film fans, cinephiles as well as a wider audience. PR coverage will include support from Spike Lee himself. Commenting on the release, product manager Alicia Cho said: "This is such a relevant film for our time. The film takes a comedic undertone but ultimately realistically translates the real Stallworth's book onto the big screen. Spike Lee fans will find this to be one of his best and most thought-provoking films yet."
---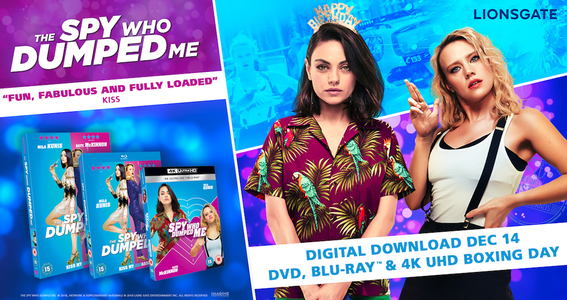 ---
Last week we talked about Shameless Films, and this week it's the turn of sister imprint CultFilms. The feting of Sophia Loren in the West End in a Q&A hosted by Jonathan Ross is hoped to give a pre-Christmas lift to its boxset featuring a quartet of films featuring the siren, including Yesterday, Today And Tomorrow, Two Women, Marriage Italian Style and A Special Day. Commenting, the company's Garwin Spencer Davison said: "CultFilms are celebrating the ever glamorous Sophia Loren who was recently feted by Jonathan Ross when he hosted a Q&A evening in the WestEnd with Loren, one of the most glamorous woman and talented actress of the 20th century and still looking gorgeous and stylish today .. having been voted 'the most talented', 'the most beautiful', 'the sexiest' more times than most. We've a Blu-ray boxset with a quartet of her top Awarded films - it's aptly called GOLD and we think it's the The Ultimate Xmas stocking present for film lovers! "
And a quick reminder, we've had a few entries in already, for our annual survey looking at the best and worst of the year just gone, as well as looking ahead to the next year. Here are the all important questions – answer them and send via email to tim@theraygun.co.uk
Favourite three releases of the year:
Biggest challenge in 2019:
What I'm most looking forward to in 2019:
And that's your lot for 2018, thanks to all our readers and advertisers for supporting us throughout the year, and for all those who supported us through broken limbs, car accidents and the likes…We're taking our traditional one issue leave and we'll see you in the first week of January 2019, with, among other things, a look at the 2018 figures in full… Remember, we care because you do…
---
---
"Intellectual property infringements are a scourge on the European economy, decreasing investment and government revenues, and killing jobs in our creative and innovative industries. They also pose a significant risk to our citizens who often simply do not know whether what they are buying is safe or not. Furthermore, the link between counterfeiting and organised crime poses a major threat to our society. This Counterfeit and Piracy Watch List is part of our broader effort to ensure that European companies can operate on a level playing field when trading outside the EU's borders, and that EU consumers are safe."
European commissioner for trade Cecilia Malmstrom on the commission's new publication which aims to pull together a list of offending infringing sites and more… You can see it here.
Guillermo del Toro is at it again, announcing another project to add to his already hectic schedule. He's now overseeing a remake of Argentinian horror film Terrified, aka Aterrados. The film, which premiered at FrightFest, has wowed audiences in London and beyond. And to keep the purists happy, producer del Toro will be directed by its creator Demian Rugna.…
News you didn't see coming, and Steven Spielberg's keeping himself as busy as del Toro, with another project added to his groaning, heavy diary this week. For the maestro is working on another similarly talented director's work, developing a TV series based on Akira Kurosawa's Rashomon. The classic looked at a murder from different points of view of characters, with Spielberg planning to expand those views into a 10-episode series for TV. No further news about characters or its eventual destination have been revealed…
Charlie Brown is back. For not only is the character and the rest of Peanuts gang currentlymstarring in a major London exhibition, but it looks like they're all getting their own new series... Apple has struck a deal that will see Charles M Schultz's creations appearing on the media giant's streaming service. Little else is known, beyond the fact that it covers feature length outings and TV series, giving Apple the chance to develop a whole Peanuts world…
Big week for Lionsgate trailers…
Pets aren't just for Christmas…
Can't wait for the international trailer for this…
You're on The Raygun newsletter mailing list, which has been running for eight years, because you requested it, have been recommended to us or sent us emails. You can unsubscribe at any time, if you're daft, using the link elsewhere or by emailing as below. But of course, you don't want to do that, do you? We don't share your information with anyone else, we don't like cookies and we're the good guys. We care because you do…
To subscribe to The Raygun newsletter, please email
info@theraygun.co.uk
with subscribe in the subject matter
To unsubscribe, email

info@theraygun.co.uk

with unsubscribe in the subject
For editorial or advertising queries, contact

tim@theraygun.co.uk