IN THIS ISSUE:

---
Sponsors this week:
The Carpenter Shop
358 North Rockwell
OKC, Ok
405-942-2644
405-942-2644
The Carpenter Shop is a full line cabinet and countertop shop that travels all over the state building dream kitchens for discerning customers

This guy is a Noble Oklahoma based company that has great prices on electronics of all types and inexpensive toner and ink for your printer.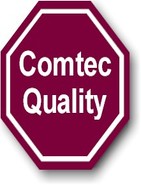 Comtec provides residential and commercial security systems in Oklahoma.
There is only one thing you really need to know about Comtec's quality and pricing, they do not require a contract for their services.
Customers are free to walk away if their service isn't top quality.
Rodent ResistantChicken Feeders!
$50 + Shipping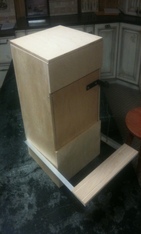 Advertise Your Business, Event, Or Service Here!
$25.00 per week, tens of thousands of Oklahoman
impressions every newsletter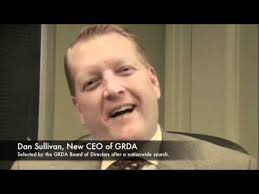 Former Majority Floor Leader Dan Sullivan
Once Again
Cheating on Spouse
and Cheating the Taxpayers
All to no avail as then Representative Dan Sullivan was connected to powerful men at the State Capitol, knew where the bodies were buried so to speak, and had been a loyal foot soldier in the corruption for almost 12 years. Other than a brief and cursory investigation by the Insurance Commissioner's office, caused by a Sooner Tea Party letter to the Tulsa County D.A. which led the Tulsa County D.A. to refer the case to the Insurance Commissioner, nothing came of the numerous allegations and voluminous records released by the Sooner Tea Party investigation. The Insurance Commissioner's office declined to prosecute Sullivan and inside sources told us that the statute of limitations had already ran on the allegations.
Sullivan landed on his feet fat and happy with a six figure job as head of the GRDA organization, a state agency that manages a hydro generation facility on Grand Lake and distributes the power to the surrounding countryside. Sullivan had by this time married the floozy he had knocked up, a former House staffer working under Sullivan (pardon the pun but both were on taxpayer paid time), and was busy trying to deny his ex-wife a fair share of the marital assets accumulated in a twenty year marriage.
But the former Melanie Pouncey, the House staffer that Sullivan had met years before while campaigning in his district, who later became Dan Sullivan's illicit girlfriend and eventually his wife, has seen the chickens come home to roost this year after allegations surfaced that her beloved husband was sexually harassing women at his work place.
The allegations surfaced during a lawsuit filed by former GRDA executive Michael Kiefner. Kiefner was the former assistant general manager and director of land and property at the GRDA. The lawsuit alleged breach of contract, fraud, bad faith, violation of the Family Medical Leave Act, violation of the Oklahoma Open meeting Act, conspiracy and the intentional infliction of emotional abuse.
The lawsuit also claimed that Dan Sullivan "made unwanted advances of a sexual nature" to a fellow GRDA official and that the unwanted sexual advances continued until July 23
rd
of 2013. The allegations of sexual harassment were germane to Kiefner's lawsuit because Kiefner claimed that Sullivan became aware of Kiefner's knowledge of sexual harassment of the other GRDA employee and started to pressure Kiefner to leave the GRDA.
Eventually an executive session of the board of GRDA was called, Sullivan spent about an hour testifying before the board, and member Tom Kimbal of Owasso moved for an investigation of "allegations contained in the petition filed in Kiefner V. GRDA.
Kiefer himself was a political appointee as he was a former state Senate Democratic staff member hired by then GRDA CEO Kevin Easley who was a former Democrat State Senator. Former Democratic Senator Stratton Taylor represented Kiefner in negotiations with GRDA officials.
Sullivan's tenure at GRDA hasn't been smooth. Earlier in 2013 Governor Fallin had signed an executive order creating a task force to investigate the GRDA but later withdrew her order.
The Kiefner V. GRDA lawsuit was settled by the GRDA for more than $925,000 in legal fees and cash awards, 2/3rds of which were covered by insurance and the other third from GRDA rate payers. Kiefer received $185,000 in cash, a further $223,000 went to the victim of Sullivan's alleged sexual harassment, and $518,986.06 went to the lawyers representing both Kiefer and the sexual harassment victim.
The GRDA released a statement saying: "It was a business decision, in the best interest of GRDA ratepayers, to put this matter behind and limit the time and expenses that have been devoted to it,"
Of course….. what is a million bucks of ratepayer money in the big picture anyway? Toss the victims some spare change and they will go away quietly.
In the lawsuit the GRDA submitted counterclaims stating that Kiefner had violated the terms of his employment by not immediately reporting the co worker's allegations of unwanted sexual harassment by CEO Dan Sullivan. After hiring Tulsa law firm Hall Estill to investigate the sexual harassment the directors authorized the quarter of a million dollar payment to the unnamed female employee in return for dropping the
Jane Doe v. Dan Sullivan and The Grand River Dam Authority. The lawsuit was filed in Craig County but no records show up on the lawsuit, meaning that the evidence was quickly swept out of sight to contain the scandal.
And what did the Board of GRDA do with Dan Sullivan after paying nearly a million dollars for his misdeeds? Well they gave him a raise.
Later that year the GRDA directors approved a $45,000 annual raise for Sullivan, bringing the former Republican Floor Leader's salary to $270,000. The reasons named were for "specific accomplishments, dealings with staff, and the handling of a $390 million dollar bond issue, and his ability to deal with important agencies in Washington."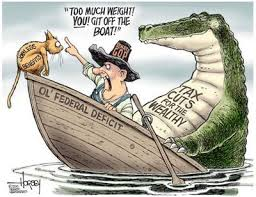 Tax Cut Approved for 2016 despite Budget Concerns
The Board of Equalization approved the certification of the tax cut trigger despite earlier warnings that the tax cut trigger might not be met. The legislation required a comparison between FY 2016 projected revenues and FY 2014 actual revenue to see if more money was going to be available to trigger the tax cut. Since the Board approved a projection for FY 2016 that is almost 61 million higher than FY 2014 revenue the tax cut trigger was deemed met.
Sounds great, huh? Growing revenue, tax cut for the people? Well….not so fast.
Actually the legislature is looking at 26.6 million less income that what was certified in the last fiscal year due to lower oil prices and lower agricultural product prices and the actual budget will be 43 million dollars less than last year and nearly 300 million dollars less than the current fiscal year budget. So despite the announced income tax cuts the state officials are gearing up for budget cuts to most state services in 2015.
One public policy group
projected that 41% of Oklahomans would see no tax reduction and the average income tax savings for middle income families will be a mere $30.00, a tank of gas if you have a small car.
The same public policy group predicted that the top 1% of Oklahoma tax payers, those earning over $400,000 per year, would receive 91% of the tax relief, just over $2,000.00 per year.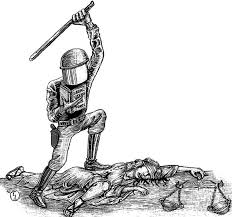 America's Police Departments Continue
to be Pressured over Abuse of Force Issues
Departments all over the nation continue to reel from abuse of force cases thanks to social media and internet news sources spreading the allegations, feeding up on the Ferguson and New York stories involving black men killed in police/citizen encounters.
The video shows a 76 year old man getting out of the car at the car lot where he was returning the car after a visit to a repair shop, briefly telling the officer that the car had dealer tags and was thus exempt from the requirement, and the police officer twisting the elderly man's arm behind his back, slamming him onto the police car hood, then after a choke hold was applied the officer slammed the old man to the ground with the officer landing on top of the elderly man.
The elderly man was handcuffed and taken to the hospital and held in custody for a few hours before charges were dropped and the Chief of Police issued an apology.
Another case showed up where a young man with Down's Syndrome was killed after "resisting arrest" after privately hired off duty police officers working security at a movie theater placed him in a chokehold and handcuffed him with his hands behind his back. The victim's "crime" was wandering back into the theater to sit through another viewing of a movie he and his caretaker had just watched. His caretaker had escorted the 26 year old Down 's syndrome handicapped man to the exit and had gone to get the car to pick him up at the door. After wandering back inside the theater off duty police confronted he mentally handicapped man. By this time the caretaker had made her way back inside and told officers of his condition and said he would "freak out" if they touched him. When the three officers pulled him from the theater seat the handicapped man panicked and screamed for his mother. The officers choked the young man, handcuffed him, and dropped him to the floor where he stopped breathing.
The coroner office declared the death
"asphyxiation by homicide," and the case went to a Grand Jury where the Grand Jurors refused to indict the three off duty officers.
The medical examiner said that damage to Ethan's larynx may have contributed to his death, coupled with Downs Syndrome, atherosclerotic diseases and cardiac abnormalities. The police claimed of course that Ethan had been belligerent and resisted officers.
Cases like this continue to be circulated on the internet, adding to the discussion on how police treat citizens during arrests or detainment. The New York City Eric Gardner case continues to generate protests after Gardner was choked to death by police officers after being caught selling loose cigarettes, which is a tax issue as the packages are stamped showing that taxes have been paid, not the individual cigarettes. Criminals can steal cartons of untaxed, un stamped cigarettes and sell them without paying the state tax. Most states prohibit the sale of loose cigarettes.
The New York case took what is sadly a predictive turn when a young black, Muslim man assassinated two police officers after shooting an ex girlfriend and posting a threat to police officers on line stating that it would be in retaliation for the Eric Gardner choking death.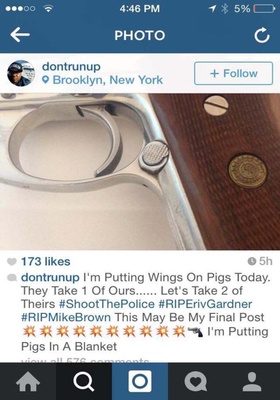 The murder of the two officers was senseless of course but also expected as the black community have few other options available to force change. When you make civil change impossible you make violence inevitable. The Grand Juries were trying to do the right thing but justice wasn't done in the Gardner case and some crazy person took it upon himself to make a statement. We will never know if he intended to assassinate police officers before he killed his ex girlfriend or if the killing was done on impulse and the assassin decided to take down some cops along with him.
Online media
was quick to research the killer's Face book page before it was deactivated and found pictures of the Koran posted along with admissions that the killer was a Muslim.

Sadly this is probably what the powers that be actually want; to foment strife between the classes and races, in order to further ratchet down a police state upon America. The super wealthy make their money in the stock and bond market upon movement, not in buying and holding stocks or bonds, but buying low during strife and upheaval and selling high once the markets stabilize. As long as there is fighting between the classes few people will ever notice the manipulation and that the wealthy continue to grow wealthier while middle class and lower class people suffer.
Charlie Meadows Controversy Continues to Spread
"[In Oklahoma we] had a very strong socialist movement in Eastern Oklahoma, North East Texas, parts of Louisiana, Arkansas, little bit of Missouri – a very strong Socialist Party and movement there and that influenced the state a lot. By the way, I was listening to a historian one night driving home and he said it was the KKK that destroyed the socialist movement. And I got there and I called in and I said 'Heretofore I've never had any use for the KKK but maybe they aren't all bad…'
Sadly this is what is expected as news of Charlie's comments slowly filters through the internet community and we expect a lot of attention to be brought to bear on those that associate with Charlie Meadows and OCPAC.
Meanwhile Charlie Meadows continues to obsess with the idea that the Sooner Tea Party is to blame for his being labeled racist and appears convinced that we are trying to destroy OCPAC and its members. Meadows sent out the following rant earlier this week. Meadows had interspersed comments into an email we sent candidates endorsed by OCPAC or Charlie and it was quite confusing so we turned his comments into red type to make it easier to read. Our reply is at the bottom of the rant:
++ AL GERHART'S FOOLISHNESS CONTINUES
I am of the opinion the tempest in a teapot over my commentary about Ferguson a couple of weeks ago was caused by Al Gerhart trying to tarnish my name and destroy OCPAC. Our organization is the largest and most active conservative club in the state, an organization I believe he is most jealous of since the Sooner Tea Party is not much more than Al himself.
Al's recent felony conviction for trying to strong arm a state Senator into obeying him has now cost him a hefty fine and 5 years probation in which he has lost his voting rights and he can no longer legally own or carry a firearm. Be that as it may, Al is continuing with his foolish efforts to destroy me and the good people that make up the members and friends of OCPAC.
His latest effort is to send an e-mail to most if not all of the candidates we supported during the past election cycle. He is basically trying to pressure the candidates to make a statement of condemnation toward me and threatening them if they do not. Over the past few years, I have on occasion stated my belief that Al is delusional and much of his information he puts out is not reliable. I am going to re-publish the e-mail he has sent to the candidates and I will add the corrective commentary in brackets. Al has zero credibility with sitting lawmakers, my only concern is the newly elected lawmakers who might not know of Al's tarnished reputation.
Following is his e-mail to candidates with my comments in brackets:
"From: Sooner Tea Party
Sent: December 5, 2014 1:24 AM
Subject: Racist comments and your endorsement
Hello,
We see that your were endorsed as a candidate by Charlie Meadows or OCPAC in the primary or general election. The list of endorsed candidates are called 'Charlie's Picks' and can be found easily using a Google search.
With the recent controversy swirling around Charlie for what many" ( I have actually had numerous people say they agree with all or most of what I said and as intellectually honest people they clearly understood the helpful intentions of my commentary and recognized it as NOT to be racist) "are calling racist comments, we would like to give each candidate a chance to distance themselves from Charlie's views. Our fear is that the endorsement by Charlie Meadows will bleed over into the candidates which would be a disaster for conservatives in Oklahoma (Al's delusions). Steve Russell has already addressed the issue with a press release and called on Charlie and the black community to resolve their differences."
(Remember, my contention that Al's information is not reliable, the following is an e-mail Steve sent to me on December the 6th: "Steve Russell To: Charlie Meadows: I wanted to let you know that I think Al Gerhart's self-important outrage in targeting you is pretty pathetic. I stated so publicly today. Not only has the press seen fit to rope me into his 'outrage' but now he is using the statement I made to somehow suggest I am distancing myself from you. Nonsense. As I told Red Dirt, I thought it a good opportunity for dialog. My statement about outreach instead of outrage was directed at both Gerhart and the media. Neither of them seem to understand that they are fomenting an issue here. I continue to value our friendship. Steve" By the way folks, this was unsolicited by me as I was still at sea on the 6th with no knowledge of any of this swirl going on. I did call Steve last night to obtain permission to re-print his e-mail to me.)
I will now continue with Al's email: "Attached is a copy of Charlie's remarks but there are three statements that he made that we would like to get your statement on as to if you agree with Charlie or if you reject his views." (To his credit Al did attach my entire e-mail and if any intellectually honest person will take the time to read it they will understand it is not a racist statement.) "We ask this because one candidate, who happens to be Charlie's pastor, already said publicly that he agreed with Charlie's views." (Al's reference here, is toward Dr. Steven Kern. Steve is not and has never been my pastor. However, I have heard a couple of Steve's sermons and we have had him do a few presentations through the years at an OCPAC meeting. I can say without hesitation, anyone would be well served by having Steve as their pastor) "Many of you are well known to the Sooner Tea Party and really there is no need to ask but replying will make certain that you are insulated from any blowback in the next election if an opponent tries to tie you to the OCPAC/Charlie Meadows endorsement." (Al has spent untold man hours and money in trying to destroy certain Republican lawmakers, such as Don Arms and Jason Nelson, in their re-election efforts. All in all, he has had less effect than the ugliness of another pimple on a frogs butt which is why I suggest him to be delusional)
"The three statements are underlined in the attached copy of Charlie's article.
First statement comes from paragraph one:
'This commentary is about that large number of black folks that do hate cops and are losers." (That is exactly right as the commentary was not directed toward the large number of blacks that do not hate cops or have ordered their lives in such a way as to become winners in life and not losers)
"Second statement comes from paragraph 16 where he was talking about the black protesters:
'I would suggest the mob mentality operates on great ignorance as they have little intellectual capability of understanding what justice is and probably wouldn't recognize it if it hit them in the face.' (Absolutely correct, the mob didn't want justice nor do they understand it, they weren't interested in the facts, they simply wanted to crucify the cop that shot the Brown kid, the facts, process or even the possibility of the cop being innocent weren't even important to many of them)
"The third statement is the entire third from last paragraph:
'If I were a black person and wanted a change of attitude, I would flee most black churches, at least if a black church continues to make its congregants out to be victims. Black folks are welcome in most white churches, but there will be some cultural differences. It might be good for success to emulate good cultural traits of white folks.' (white folks have plenty of bad cultural traits also, my suggestion it to emulate the good traits. Charles Barkley's article which I republished suggested black culture is a loser because they value street violence and criminal records as proof of being black and if a black person is too much like white people they are criticized by some in the black community as not being black enough) 'Be careful of the music and entertainment in which black people spend their time. That which is good and glorifies God is good and that which promotes violence, disrespect, drugs, immoral sex and the things of a rebel are harmful. What you take in through the senses of your eyes and ears is what you become, just like the things we eat are what we become.' (Sorry Al, but that is good advice for anyone and the way for a loser to make some of the necessary changes to become a winner)
"Calling large numbers of blacks losers and cop haters, saying that the blacks in the protests at Ferguson had little intellectual capability for understanding what justice is, and the entire paragraph where Charlie attacks "most" black churches, asks blacks to 'emulate' whites, (emulate their GOOD cultural traits) and states that black people spend their time celebrating violence, disrespect, ,drugs, immoral sex, and being rebellious are the worst statements in a very bad article." (Sorry Al, but the Bible teaches that TRUTH is what sets people free and Rush Limbaugh has frequently and accurately said: it takes a lot of courage to speak and believe the truth. Again, I stand by the picture I have painted of the reality in Ferguson and the kind of advice needed for black people to get set free from their bad attitudes, victim mentality and poverty. I am trying to be helpful, Al is trying to destroy!).
"We would like to report that every candidate emailed back with a short statement condemning these racist statements or at least saying that they disagree with them.
A list of candidates along with any statement they wish to have published will be printed in the next newsletter along with the list of those such as candidate Steve Kern who already publicly said they stand by Charlie's words.
A third list of those that didn't respond will also be listed.
OCPAC did a lot of good things in the past ten years but this scandal (there is no scandal here other than in Al's eyes) has the potential to ruin many, many conservative careers if the candidates don't come out strongly against racist views by those who publicly endorse them. This will also send OCPAC members a warning that some controls need to be put in place if Charlie is allowed remain in association with OCPAC to prevent future harm from occurring.
Please be proactive on this issue and don't allow a primary candidate to surface in the next election with a mail piece stating that you were silent about an accused racist endorsing your campaign. We all know that impressions usually trump reality in politics and this is one impression that you should be very, very concerned about.
Sooner Tea Party"
(Well after being convicted for threatening to destroy a state Senator and his family, at least Al has learned to tone his threats down to a poorly veiled threat, suggesting if they don't toe the line of his agenda, it will earn them a primary opponent. In all reality, Al would be happy to see OCPAC destroyed, unless he could figure out a way to become its leader and then it would fade away for sure. If I were one of the 15 or 20 people that might still be associated with the Sooner Tea Party, I would be wanting to find a way to disassociate Al from the organization. If that were to occur the organization might find a way to revive itself.)
In reply to Charlie's delusional ranting one can only say that he is desperate to turn aside the public attention and the blame he is getting from politicians and members alike. The crusty old fool simply was in a rush to finish his weekly newsletter and he didn't realize how much the curtain had slipped aside and how much of his true world view was revealed.
Charlie slips into screaming "felony", lying about the punishment the Sooner Tea Party leader received (just a small fine, no probation, in fact a plea bargain of one year unsupervised probation and after that the elimination of the entire charges was turned down before the trial). Charlie also lies about the loss of voting rights; in Oklahoma all felons can vote as soon as they have served their sentences in prison or probationary periods. He also manages to claim that the members of OCPAC itself as the goal. Insane….
Charlie spews nonsense about the lack of credibility with the legislators despite the two news stories where the Associated Press flat out stated that we had the ear of the Governor and her staff and were influencing what the Governor did or didn't do. He also leaves out that his intense lobbying effort last session for Mike Jackson for Speaker of the House resulted in a remarkable butt whipping for Jackson. Charlie also neglects to mention that around 30% of the House and Senate, most state agency heads, most all of the political consultants and lobbyists will have read our Sunday night newsletter before 1 am and virtually all of the rest will have read it by 10 am on Monday. Remember what to tell yourself when a politician like Charlie tells you something: What is in it for him if I believe what he says?
In his comments Charlie states that he had "numerous" people say they agree with all of what he said, although if you read carefully he mixes "all" with "most", leaving us unaware of just how many supported every racist word he wrote. There is no doubt that he has a few racist in his organization; even Garland Pruitt of the NAACP agreed that there are going to be some nuts in any organization.
Charlie then prints an alleged email from Congressman elect Steve Russell claiming that the Red Dirt Reporter got it wrong in his comments, that his remarks were aimed at the media and the Sooner Tea Party when he called for less rhetoric and more discussion. If Steve did in fact send out such an email it was a stupid move on his part and even worse on Charlie's part putting a private conversation out into the public domain and endangering a new conservative Congressman's career. But Charlie is desperate….
Charlie makes a point of pointing out that the Sooner Tea Party has spent untold man hours hammering on RINOs like former Rep. Don Armes and Rep. Jason Nelson and he calls those failed efforts. On the contrary, we laid off on Armes once he switched sides and voted for TW Shannon for Speaker in 2011 and Jason Nelson's district got one set of flyers and postcards delivered throughout the entire district, that was the entire campaign. And beating a crooked politician is never wasted as the other 148 legislators witness it happening and know they could be next if they don't represent their constituents.
Charlie spends most of his reply trying to dodge the racism charges but he comes up short because racism is thinking that the color of one's skin or one's race determines the future of a person and his wide, sweeping, blanket statements about blacks showed exactly how he thinks. He isn't a tattooed, shaved head white supremacist screaming abuse at blacks but he shares the same world view as to black's capabilities and their place in the world.
Charlie finishes by dragging up the First Amendment/Felony case and claims that the Sooner Tea Party email to the legislators was some sort of veiled threat. He then claims that the Sooner Tea Party desires to take over leadership of OCPAC, a laughable idea if there ever was one. OCPAC under Charlie's leadership long ago traded the power of the group for Charlie's access to politicians. It is tainted by the John Birch Society leadership of the group, is considered toothless by most politicians, is considered a joke according to mainstream Republican activists, and now it has the horrible, indelible stench of racism attached to the group.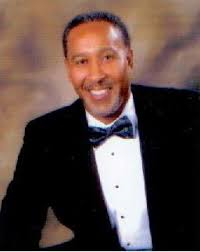 An Interview with Oklahoma NAACP President Garland Pruitt
We sat down with NAACP President Garland Pruitt on Saturday for a frank discussion on the recent statements of OCPAC President Charlie Meadows and to compare how the two groups viewed a variety of issues.
Mr. Pruitt is from Houston originally, but attended OU and has made his life here. He is clearly passionate about the work he does and while we might not agree on how to accomplish the needed goals we appear to believe that we have common enemies.
Sooner Tea Party: Exactly what did Charlie Meadows write that offended?
Mr. Pruitt: Where to start? Calling blacks losers while they are being shot down in the street without a weapon and killed because of the color of your skin. Charlie Meadows shows a prestigious position, shows ignorance on his part, and in the same vein his big me and little you shows that he can't accept that we are all individuals. No one shoe fits all. There is a need for change attitudes about human rights that have a negative impact on all working family rights, to end the corruption, bad politics, bad positions that have an effect on issues that affect our day to day lives.
STP: How about his use of Charles Barkley's arguments on street cred?
Mr. Pruitt: All street cred means is that we are all in this together.
STP: How about the paragraph on black churches?
Mr. Pruitt: Victim mentality? Flee most black churches? That is a silly statement. How many black churches has Charlie Meadows ever visited? Having a difference of opinion doesn't make you a winner or a loser. Those are just elitist opinions, racism is now in who makes the hiring decisions, promotion, and the firing. We are 8% of the population but we are 80% of the prisoners in the justice system? How can blacks affect anything since there are so few of us? This isn't about skin color or poverty level.
STP: We called him Massa Charlie. Was that considered offensive?
Mr. Pruitt: No, but some subjects just have no place in a civilized discussion.
STP: If you can get past the racist statements, did Charlie Meadows get anything right in his email?
Mr. Pruitt: Have you ever seen the movie "Twelve Years a Slave"? We could be living in that exact same situation as we breathe right now. You could be there too because we live in a jacked up society. But after reading what Charlie was spewing out it just doesn't make any sense so anyone is likely to miss any valid points he was making.
STP: Do you have any concerns of Charlie Meadow's close ties to Oklahoma legislators given his alleged racism?
Mr. Pruitt: Yes, there is an inherent conflict of interest there. Meeting with legislators in advance, passing laws without debate, Oklahomans are victimized by this. The lobbyists like Charlie have control and his attitude and behavior could have a negative affect upon all Oklahomans..
STP: Do you have any concern over OCPAC itself aside from Charlie?
Mr. Pruitt: Yes, while I try not to put everyone in the same category the association has to flavor everyone associated with the group.
STP: Do you plan on looking at the candidates that OCPAC endorsed or asking if they stand behind Charlie Meadow's statements?
Mr. Pruitt: Yes, that is already being looked into. And someone is considering a lawsuit against the church for allowing a political organization to use their facilities.
STP: Charlie Meadows says that all of the black community's problems are in the past. How do you reply to that?
Mr. Pruitt: If you read what Charlie writes, especially the title of his article, they are tarnished by bigotry. Policies are being put in place that don't benefit the basic Oklahoman. Bad decisions are bad decisions. How in the hell is that in the past? You don't have to go backward in time; we are dealing with this today.
STP: How do you feel about Congressman Steve Russell's comments as reported in Charlie Meadows's latest newsletter?
Mr. Pruitt: (speaking very softly) I feel like he believes that he just won't suffer any opposition and his followers might just agree with his position.
STP: What does the NAACP plan on doing about the problem of improper use of force by police in Oklahoma?
Mr. Pruitt: We are pushing a bill this coming session to put all police use of force cases before a special prosecutor outside the system. We also are going to seek help on the federal level as well as the local level. We are promoting, supporting, endorsing, any new rules to correct or make better a system that is broken right now.
STP: Eric Gardner, the Wal-mart shooting over the bb gun, the Down's Syndrome shooting case, all the dozens and dozens of black shootings by cops, why pick the Michael Brown case to protest over?
Mr. Pruitt: Well, it was the most recent; it got the most exposure and local support. Social media dictated that choice. The people in Ferguson stepped up.
STP: Do you support the use of body cameras on police?
Mr. Pruitt: Absolutely 100%
STP: Is the NAACP doing anything to address any issues that the black community might have that is contributing to the problem?
Mr. Pruitt:
It isn't the black community. We can be anywhere in the world, not just in a black community and we are not receiving the proper respect or treatment. We need to be showed more respect
2013 Senate members and House Members
Please copy the block of emails for your contact list so you are able to email all of them and help to inform and educate them before the new sessions begin. Use Bcc to send dozens of email with one email from you to them. This will look like you send each one of them a personal email with only their email showing as the recipient. Please mention the Sooner TeaParty in your emails so they will have a healthy respest for what we do.
Want to reach all 101 House members with two email addresses? Just use these email addresses in the Bcc address line and all 101 of them will get a copy
Here are the updated individual House members email addresses in three blocks of Thirty- four each and updated senate emal addresses in one block
.
Rem
ember to strip the unsubscribe link before forwarding this newsletter to prevent someone from taking you off our list! Use our forward this email link at the top owf the newsletter to prevent being accidently unsubscribed.
Money is always needed for printing costs, postage, sign materials, and robo call costs. We are tightfisted; we will spend your hard earned money wisely and frugally as we do our very best to clean up Oklahoma politicians so we can begin to clean up our country.
You can donate by sending a check to Sooner Tea party, 358 North Rockwell Ave, Oklahoma City, OK, 73127 or visit Soonerteaparty.org and use the Paypal donation button.