SINGING ALL THE WAY TO THE BANK
JUMPING FOR JOY WITH RITA AND CO
…AND PROMISES MORE FOR THE UK
SIGNS STILL STRONG FOR INDICATOR
SHOCK GETS THE ARROW TREATMENT
SHAMELESS ENJOYS STRONG 2017
…AND TAKES NEW HOME ENT MANAGER
SINGING FROM THE ROOFTOPS
QUOTE OF THE WEEK
---
---
If you can't read this newsletter or see the ads, please click here
It Was A Good Week For... La La Land singing for its supper…
It Was A Bad Week For… Ransom hackers told by Disney they won't get a cent after threatening to release a pilfered Pirates Of The Caribbean pirate…
A big week, with half the industry heading off to the south of France for the Cannes film festival, while, even in a rainy UK, there was plenty of sunshine flooding in thanks to Lionsgate's release of La La Land, which arrived on physical formats on Monday with a spring in its step and a song in its heart and it got off to a bright start, shifting some 73,000 units in its first few days on sale according to the Official Charts Company's midweek bulletin. Commenting on its first week in stores, Lionsgate senior product manager Susie Bould said: "Supported by an all-singing-and-all-dancing marketing campaign to showcase this musical masterpiece, La La Land was released on DVD, Blu-ray, Steelbook and 4K UHD this Monday. The release has received incredible support from all our retail partners across both the digital and physical space - with uber art takeovers, bespoke marketing support and stunning event POS, we created the perfect set up for this multi-award winning film. We are so proud to be able to share this special film with audiences, and are looking forward to strong and sustained sales for years to come."
Fox had a big week too, as Assassin's Creed arrived on physical formats, the game-to-film adaptation proving itself popular among gamers. The major worked with YouTuber DazGames to highlight the release, with a specially filmed segment which tested the popular figure's ability to join the creed, with challenges in falconry, hang-gliding, parkour and stealth – a series that has earned more than 340,000 views, further highlighting the power of YouTube to promote releases. You can see them here. Additionally, an Assassin's Creed workout was devised for magazines such as Time Out, New, Star and Men's Health…
Both La La Land, at number one, and Assassin's Creed, at number two, lead the charge among a number of new entries in the Official Charts Company's midweek listing. In a new look top five at the halfway stage in the week, Studiocanal's Manchester By The Sea, at number four, joins awards-friendly La La Land among the bestsellers, with Daredevil: Complete Second Season at number five. Beyond those, Line Of Duty continues to perform strongly, with the complete series following in the wake of season four. Outside the top 10, other new entries include more from Manga in the shape of Pokémon The Movie: Volcanion And The Mechanical Marvel at number 23, Hijacked at number 32 and, a few places further down at number 38, Alien Hunter.
---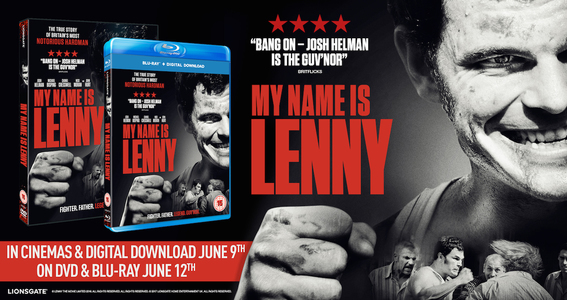 ---
One notable success recently has been a title we mentioned ahead of its release and is now proving to earn its reputation on home entertainment after a rather muted theatrical bow, at least in the US, is Studiocanal's latest from Martin Scorsese, his passion project that has made a noise since its recent release. Commenting on the film's sales, Studiocanal's Kelly Morris said: "'We prayed for good results across the physical and digital releases of Silence and it certainly paid off. The appeal of Scorsese and the cast clearing overcoming what is not the easiest of subject matters! The title is also faring well in its second week and we'll be looking to push once again around Father's Day."
To the BFI Southbank where the British classic Rita, Sue And Bob Too was marking its 30th anniversary with a screening and Q&A with some of the original cast and crew ahead of BFI Video's dual format release of the Alan Clarke classic. It looks a treat and it was one of the finest Q&As we've ever seen at the venue; fun, lively, witty and thoroughly entertaining. What's more, according to our sources there, much of the inspiration for the Q&A came from the 70-minute documentary that accompanies the release and all were on fine form. Commenting on the event and the release, the BFI's Phil Roberts said: "Monday night's 30th Anniversary Blu-ray and DVD launch of Alan Clarke's much loved comedy Rita, Sue and Bob Too was a roaring success. Over 300 people descended on the BFI Southbank and laughter filled the cinema from first minute to last. Having been newly restored the film looked better than ever, and if that wasn't enough, the audience were then treated to a very entertaining Q+A with the stars of the film and it's producers. Fans were then given the chance to get their copies of the new Dual Format Blu-ray/DVD signed by actors George Costigan, Michelle Holmes and Kulvinder Ghir. It was fabulous to see the film finally getting the acclaim it deserves."
To the Picturehouse Central in the West End of London, where senior executives from the Criterion Collection label were in the UK on a flying visit to mark the imprint's first anniversary of trading in the UK in partnership with Sony Pictures Home Entertainment. As well as hosting a reception, its chiefs Jonathan Turrell and Peter Becker also presented a special screening of Criterion release Tampopo and took part in a Q&A with Empire's Chris Hewitt. As Hewitt noted, at the end of Criterion's first 12 months in the UK, "my Blu-ray collection has never looked better". Recapping their reasons for coming to these shores, Turrell said "because it made sense", before Booker added: "The long answer is that because it was there." They praised Son ("the reason it works is be cue they have that same passion") and said the UK market had been strong ("the response has been great"). Looking ahead, Turrell said: "We want to build on what we've done." He promised more day and date releases for UK and US Criterion Collection titles, which should boost their sales over here as they could capitalise on the interest from the US release. "We're getting more titles from other American studios and when we're acquiring rights, we try to add the UK at the same time."
The day after the screening, as some Criterion staffers were touring key retail stores in the capital to see their titles on the shelves, Jonathan Turrell spoke in more detail to The Raygun about its first 12 months on these shores and plans for the coming months, hailing some of the successes. "We had a very good year. Doctor Strangelove was a very, very strong release," said Turrell, noting too that it was a day and date release with the US. "We're going to try and work more on the retail environment," he said. "How do you present these 30-plus movies so people get the idea of the collection?" He also expanded on the increasing selection, noting that deals with the likes of MGM and Warner would see titles coming to the UK. A notable example will come later in the year with the release of the Monterey Pop Festival concert across both territories. And as well as teasing some other titles, Turrell struck a positive note. He concluded: "The market hasn't got 18 months left, it's a lot more than that. We're going to do what we do and forge ahead with releases. The level of films available to us now has really increased."
---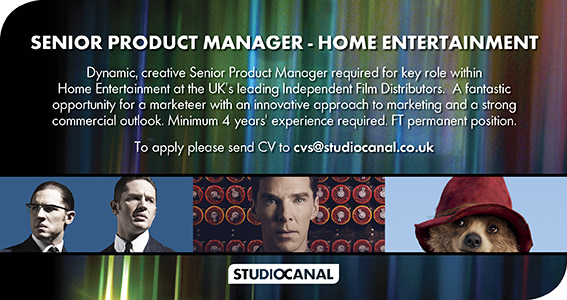 ---
Meanwhile, celebrating its six month anniversary is Powerhouse Films' excellent Indicator imprint, which has made a strong start; it also has worked with SPHE in picking up some of the titles from the major's library, giving them superlative Blu-ray releases, with lots of extras and sumptuous packaging. Next week sees it releasing Housekeeping, while it is also gearing up for arguably its most ambitious release yet, a Sinbad boxset. Commenting on the label's first half year, John Morrissey of Powerhouse Films said, "It's been a really exciting first six months for the Indicator label. So far we've released a range of incredible films which fans have responded to very positively, and I'm pleased to say that we have many more great titles to come. On May 22, we release the world Blu-ray premiere of Housekeeping, directed by the brilliant Bill Forsyth (Gregory's Girl, Local Hero), and then we have our first box set coming in June - The Sinbad Trilogy, Ray Harryhausen's all-time classic fantasy-adventure films. Pre-orders for the Sinbad set have been incredibly strong, and having Guillermo del Toro tweet his excitement about it hasn't hurt at all!"
Criterion executives took time to pay tribute to some of the existing UK labels they have joined in the market, mentioning the likes of Arrow Video, BFI and Eureka's Masters Of Cinema imprint too. And Arrow Video has been innovating again after unveiling its August releases for the specialist label. For the titles include bona fide cult film and Rocky Horror sequel Shock Treatment. Its latest smart idea sees two different versions of the sleeve ,with both separate SKUs appealing to fans. Both have been pre-ordering this week after a rapturous reception from fans to their unveiling by Arrow Video on social media last Friday. Commenting on the release, Arrow's Fran Simeoni said: "We are thrilled with the response to Shock Treatment. As a worldwide first on Blu-ray and the sequel to arguably the biggest cult film of all time we knew we had to do something special and the ever talented Graham Humphreys did just that with the artwork he created for us so we couldn't say no to two SKUs and we are seeing so many people saying they are buying both copies, so rabid is the Rocky fanbase. Limited to just 2,000 copies each we think they're going to be a great hit this summer."
More successes from the independent sector, which we are, as ever, more than happy to report. We've covered Arrow Video and 88 Films on these very pages recently and it's good to see another boutique label flourishing in the market, as Shameless Films, horror and genre specialist noted for its striking yellow boxes (Yell-O Ray, as it has dubbed them) has seen its sales soar since coming under the Fusion wing for its sales. It's just released Almost Human, an Umberto Lenzi action flick complete with an Ennio Morricone score, which has been key viewing for us this week, while next up from the label is another marvellous Italian outing, All The Colours Of The Dark, which boasts one of our favourite ever scores from Bruno Nicolai. Both the releases have a slew of extras created by Shameless sister company Chain Production, which makes for all the more compelling releases. Commenting on its 2017 sales surge and the current crop of releases, the company's label manager Charlotte Auclair said: "We have spent a lot of time and resources obtaining or restoring new HD materials in order to turn Shameless from a DVD label into an HD based publisher.. this is only the beginning! expect many more stunning HD releases, all with accompanying extras and our usual stunning covers" And expect more from its self-explanatory sister label CultFilms too, with its recent release of Visconti's The Innocent earning plaudits (the release was, Sight & Sound noted, an "absolute revelation"), with more announcements for forthcoming titles due soon…
We mentioned Fusion and the sales company has inked a deal to look after releases for two new labels, adding both Terracotta and Third Window to its expanding roster. The pair both specialise in genre-based films from Asia, and have pledged a smooth transmission as they move over to Fusion in the summer. Commenting on the deal, Fusion's Phil Davis said: "The wealth of knowledge and passion for Asian cinema, alongside the deep and expanding catalogue of titles, that both Third Window Films and Terracotta Films represent is a welcome addition to the Fusion world cinema portfolio."
---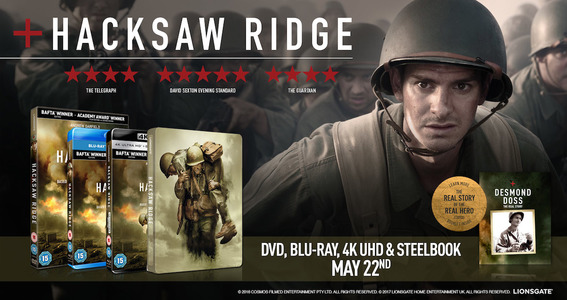 ---
The lucky ones in the business have been in Cannes this week – and are probably still there as you read this – for the annual film festival and market. You'll have read all about the festival element in the film press, but we spoke to one or two of those from our side of the fence in the industry. Among those was our old mucker Rod Smith, HMV buyer turned acquisitions executive and now film prodder. His verdict? "After an epic drive from London to Cannes I arrived at 4pm on the day before, just enough time to shop for provisions and collect my market badge ahead of the market launch at 9am the following day. Despite the weather reports, the sun was in full attendance and it was a sweltering morning that saw the delegates hit the Palais and the Croisette. As always the mood is optimistic although the chatter is all about Netflix and the changing face of the industry. Personally I'm here to sell Eat Local to the remaining territories whilst launching The Ledge ahead of its planned September shoot. I'm juggling sales meetings with finance meetings whilst working on casting for The Ledge. It's always a pleasure to be here, the location, the weather, the buzz and the people who all contribute towards our industry make Cannes one of THE highlights of the working year."
Altitude has been among those making waves at Cannes and, over the past week or two, has unveiled a whole raft of new acquisitions it has picked up for UK distribution. Among the films it has added to its forthcoming slate are The Florida Project, which debuts at Cannes, and is from Sean Baker and Chris Bergich, the duo behind Tangerine. There's also Andrey Zvyagintsev's next film following Leviathan, Loveless, which also airs at Cannes, alongside another acquisition, A Prayer Before Dawn, starring Joe cole. These join a slate that includes comedy The Boy Downstairs and one we can't wait for, rave flick Beats. Commenting on the company's ever-growing release schedule, Altitude's head of distribution Hamish Moseley said: "Altitude loves working with talented filmmakers to get their brilliant films seen by the mass audiences and with these two wonderful films we have the opportunity to do just that. We've worked hard to establish Altitude as one of the most reliable distributors of distinctive and popular independent films and can now proudly describe our slate of titles for this year and next as incredible."
Sticking with Altitude and it's good to see our old pal Adam Eldrett, formerly at Momentum and Universal, heading to the independent as home entertainment manager. He's got an impressive CV of titles he's worked on, including the likes of Troll Hunter and The Raid at Momentum and latterly, at Universal, the likes of Northern Soul. Commenting on the appointment, Eldrett said:"I couldn't be happier to join the Altitude team at a very exciting time. Having held previous roles at Momentum Pictures and at NBC Universal where I managed a multitude of theatrical, home entertainment and multi-platform releases it's a fantastic opportunity to come and work with a tremendous team."
---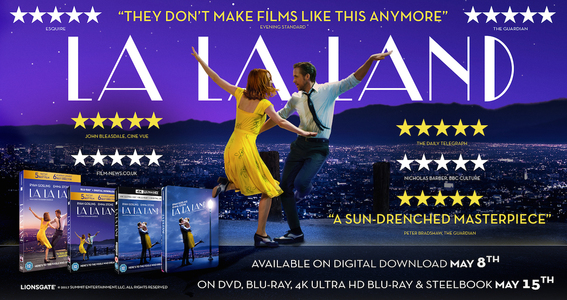 ---
There's been a few biggies out this week and more to follow next week too, as a raft of titles arrive in stores. Chief among these is the latest from the Illumination studio, fast becoming a powerhouse for animated fare on the back of , in the shape of Sing. It's a delight of a film and arrives just ahead of the half-term break, backed, as we noted here recently, by a tour of shopping centres. Marketing for the release includes a heavyweight TV campaign, with 60-second TV spots on children's channel and digital media targeting both parents and children. As well as the Sing Karaoke Bus Tour, there's also sound chips and lights on in-store pos. Commenting on the release, senior product manager Emma Sihra said: "It has been so much fun working on Sing, we are really excited for our release filled with major piggy power."
Also from Universal comes more from one of the biggest pre-school franchises around, Paw Patrol. The series is now well established, with the latest release, Game On, due on Monday May 22. The sporting-themed release is being backed by promotional activity with Little Kickers football clubs around the country, with further support from celebrity ambassador and former footballer Wayne Bridge. Commenting on the release, Universal product manager Jess Howell said: "We're so excited to release more PAW-some adventures and with such a strong campaign behind it are hoping it will be another slam dunk for the Pups."
On to something far tougher in the shape of another big Lionsgate release due on Monday May 22 across physical and digital formats, including 4K Ultra HD, in Hacksaw Ridge, one of the toughest war films of recent years, with Andrew Garfield a revelation in the tale of a conscientious objector directed by Mel Gibson. Commenting on the release, Lionsgate's Beth Hall said: "Brought to us by Academy Award winning director, Mel Gibson, the intense World War II epic, Hacksaw Ridge will be available on Monday and we envisage a strong sales curve in the run up to Father's Day. The inspirational true story behind the film has been the focus across our multi-faceted marketing campaign and impactful assets – across TV, outdoor, online and press - showcase the all-out action, with Andrew Garfield front and centre. A key campaign highlight has been a screening at IWM London, where guests were given access to the museum's People Power: Fighting for Peace exhibition; a befitting way for fans to celebrate the film and its core message before release."
---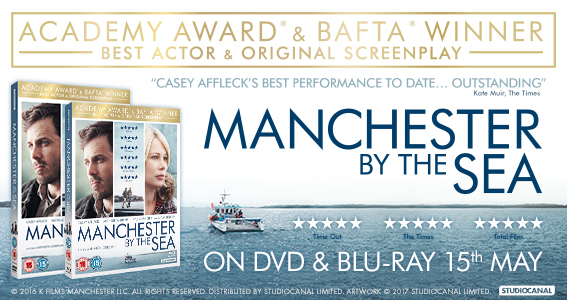 ---
One event we didn't get to this week was the BAFTA TV awards, but it was good to see programmes we've long been raving about scoring big. It was a good night for independent TV operation Dazzler Media too, which saw some of it releases scoring big. Chief among these were a brace of comedies – Fleabag and the wonderful People Just Do Nothing. Commenting on their success, the company's Paul Holland said: "Obviously we are delighted by the BAFTA wins, it's great to be working on shows which are recognised by the industry for being outstanding in their category. Fleabag did hit number 1 in Amazon's Movers and Shakers so it was good to see a real sales impact. We are talking to the [People Just Do Nothing] boys about the release of series 4 at the moment and we know they were well chuffed with the win."
On a far more serious note, Dazzler has this week announced a release for Guerrilla, the drama thriller set in the early 1970s. A passion project for star Idris Elba and 12 Years A Slave writer John Ridley, it's due on June 19 after the end of its high profile run on Sky Atlantic. As well as Elba, it also boasts the likes of Freida Pinto, Babou Ceesay from Free Fire and Zawe Ashton. Commenting on the release, Dazzler's Paul Holland said: "We are excited about the forthcoming release and after the success we have had with The Young Pope and Kettering Incident on Sky Atlantic we are confident this will sell really well."
Three men have this week been jailed for their part in a fake DVD ring, with one other given a suspended sentence after a joint investigation by FACT and Suffolk trading standards. The four had built up a sophisticated business, selling more than 31,000 DVDs, worth £500,000 in lost sales, over a two and a half year period. Fake identities and money laundering were also involved. Frankie Ansell of Beccles was jailed for 45 months, his cousin, Lee Ansell from Loughborough and Howard Davey from Eastbourne, were given 41 months, while Joseph Plant from Loughborough was given a 16 month sentence, suspended for two years, and ordered to do 200 hours of unpaid work. Equipment, cash, copying towers, printers and blank DVDs were also seized. Kieron Sharp, Chief Executive of FACT, said: "This was no one-man-band operation. This was a serious organised crime group who sold tens of thousands of DVDs pocketing more than £500,000 in criminal money. Many people think piracy is a victimless crime, however criminal operations like this have devastating effects on the creative industries and the people working in them. We would like to commend Suffolk Trading Standards for leading this investigation and will continue to work with trading standards and police forces across the country to crackdown on film/TV piracy." Graham Crisp, Joint Head of Trading Standards, said: "This was not a typical counterfeit DVD operation. It was sophisticated and well organised. The DVD products were comparable to genuine products as were sold at the correct retail price. All these factors gave consumers the impression they were buying genuine products and should have no reason to think they were being ripped off. I would like to praise the Trading Standards team for all their hard work in this case and for bringing these fraudsters to justice and I would also like to thank the National Trading Standards Regional Investigation Team and FACT for all the support that they have provided in this investigation."
"[No customer could] decipher the list of films printed in barely readable print [on the box]. More importantly, it impermissibly imposes on that reasonable purchaser the obligation to be a James Bond expert who would know every single James Bond film ever produced, marketed, and sold. It presumes that the reasonable purchaser will interpret the all-inclusive language that Defendants chose to use to describe the Sets — 'All of the Bond films gathered for the first time in this one-of-a-kind box set — every gorgeous girl, nefarious villain and charismatic star from Sean Connery, the legendary actor who started it all' — to mean that 'all' means some and that 'every' means only certain."
US lawyer Alexander Kleinberg writing on behalf of his client Mary Johnson, suing MGM and Fox for releasing a 50th anniversary 007 box set that claimed to feature "every Bond film", but omitted Never Say Never Again and the original Casino Royale… Let that be a warning to all box set producers…
The defendants stated: "No reasonable purchaser would expect that a box set would contain films that are not included on the list of titles clearly printed on its packaging."
Alien Covenant knocked Guardians Of The Galaxy Vol 2 off the top slot after taking £5 million in its first weekend; the Marvel sequel has now earned more than £33 million. The only other new entry in the UK box office top 10, aside from an event screening of the Met Opera's Der Rosenklavier, was Miss Sloane, with just under £200,000.
Big news from Netflix this week and one that had generations of nerds and geeks celebrating was the news that the svod service is bringing Jim Henson's feature The Dark Crystal back. The 1982 film will be joined by a 10 episode prequel series set to air exclusively on the service…
Meanwhile, unlikely, or surprise, sequel news of the week came from Universal, which confirmed that Mamma Mia 2 is on the way…
In equally unlikely news, Captain Pugwash is heading for the big screen, complete with Nick Frost in the titular role. It's going to be live action too, rather than animated like the classic BBC teatime TV series…
And over in the world of comic book films, Sony is expanding its Marvel roster, with the news that Tom Hardy is close to signing on for a feature length Venom outing for the studio under its Spider-Man banner. It will be directed by Zombieland helmer Ruben Fleischer. It is slated for October 2018 and will inspire a further wave of web-slinging flicks…
Star Trek, the early years…
Here's a look at that new Henson…
And the last from Netflix…
See you in the Championship next season (Wembley shenanigans delayed us this week)…
To subscribe to The Raygun newsletter, please email

info@theraygun.co.uk
with subscribe in the subject matter
To unsubscribe, email

info@theraygun.co.uk

with unsubscribe in the subject
For editorial or advertising queries, contact

tim@theraygun.co.uk