Music Scotland Bulletin ... Music Scotland Bulletin ...
Periodically we will send you a bulletin highlighting an Artist/Band of the month, news of Concerts and Gigs, Special Offers and News.
SPECIAL OFFER
£1.00

plus VAT discount on orders of two items or more
when you enter discount code
BULLETIN4
(valid until Monday 24th July).
Hailing from the Scottish highlands, Hò-rò have quickly become ones to watch on the Scottish music scene.

This debut album hosts a variety of enchanting Gaelic and Scots songs along with fiery traditional and original tunes.

Their unique energetic tune arrangements and vibrant stage presence have had people dancing in venues across Scotland.

Winners of the coveted Danny Kyle award at Celtic connections 2014, since then the band have performed at festivals across Scotland and Europe.

They won the 'One Step Further' at the Hebridean Celtic Festival in 2014 and are making a welcome return to this years Hebcelt Festival (19-22 July) next weekend.

The recent video features the band 'Live at the Wee Studio' in action... with two additional members to the line-up. Their enthusiasm and creativity is palpable, an exciting future awaits!

Tour Dates:
21 July - Hebridean Celtic Festival, Stornoway, United Kingdom
28 July - Eilean Dorcha Festival, Creagorry, United Kingdom
30 July - Cambridge Folk Festival, Cambridge, United Kingdom
31 July - The Harrison Bar, London, United Kingdom
04 Aug - Belladrum Tartan Heart Festival, Beauly, United Kingdom
---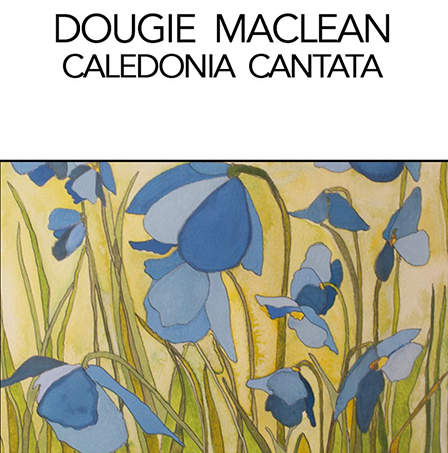 The wonderful songwriter, composer and performer Dougie MacLean has a busy Festival Season ahead with imminent performances at Tiree Music Festival and HebCelt Festival over the next two weekends.

Dougie MacLean is one of Scotland's outstanding singer-songwriter and aptly described as "a national musical treasure" (SingOut USA).

He has built an international reputation as a an extraordinary performer and has a natural skill of turning his own lifetime experiences into something universally understood.

Festivals goers are in for a treat!

Tour Dates:
15th - 16th July, Tiree Music Festival 2017
20th - 21st July, HebCelt Festival 2017 - Stornoway, Isle of Lewis
4th August - Howden Park Centre, Howden, Livingston, West Lothian
5th August - Milngavie Town Hall, Milngavie
10th August - The Brunton, Musselburgh
12th August - Fairport's Cropredy Festival
13th August - Saltburn Music Festival, Saltburn-by-the-Sea, TS12 1PN
26th August - Cornwall Folk Festival, Wadebridge Town Hall
SEPTEMBER - USA
17th September - Opera House at Boothbay Harbour, ME
19th September - Blackstone River Theatre, Cumberland, Rhode Island
20th September - The River Club Music Hall - Scituate, MA
22nd September - Agnes Jeffrey Shedd Theater, Presented by Six String Concerts - Columbus, OH
Whyte is a collaboration between electronic composer and musician, Ross Whyte (Aberdeenshire) and Gaelic singer-songwriter, Alasdair Whyte (Isle of Mull).

Fairich, the duo's debut album, features ambient electronic arrangements of 17th and 18th-century Gaelic songs and original compositions.

Their music has drawn comparisons with Sigur Rós and Martyn Bennett.

"I was blown away by WHYTE. Hauntingly beautiful vocals immersed in sensitive layers of sympathetic electronica. I think this type of interpretation and direction could be important for Scottish music in general and Gaelic in particular." Alun Woodward (Chemikal Underground Records).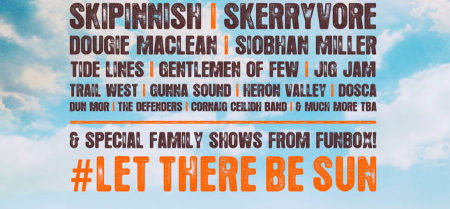 The full 2017 line-up includes Scouting for Girls, Dougie MacLean, FunBox, Skipinnish, Skerryvore, Tide Lines, Siobhan Miller, Gary Innes, JigJam, Gunna Sound, Trail West, Heron Valley, Gentlemen of Few, Have Mercy Las Vegas, Dean Owens and The Whisky Hearts, Dosca, Jam Sandwich, Cornaig Ceilidh Band, Dùn Mòr, The Defenders, Tamzene, Sophie Rogers, Marianne Fraser and The Sea Atlas.

The waiting is over!
---
A re-release album featuring the humour, uncanny perceptiveness and rare talents of the late Matt McGinn.

This compilation album was first released on licence by Greentrax Recordings in 2003 and having recently negotiated an extension of the licence with Sony Music appropriately Greentrax re-release the album on this the 40th Anniversary of Matt McGinn's death.

Coming Soon!

Pre-order available expected release of 3rd August 2017.