DISNEY TAKES MULAN TO STREAMING
…AS MORE STUDIOS MULL DEAL
LOCKDOWN VIEWING REVEALED
FACT SHUTS DOWN DODGY SITES
ALTITUDE SCALES NEW HEIGHTS
GLENDA'S RETURN TIMELY FOR ACORN…
…
AS PR PUSHES NEW TO SVOD TITLE
FISHY BUSINESS
SCREENBOUND FEELS THE FORCE
GRAVE PLANS FROM KALEIDOSCOPE
QUOTE OF THE WEEK
TRAILERS OF THE WEEK
---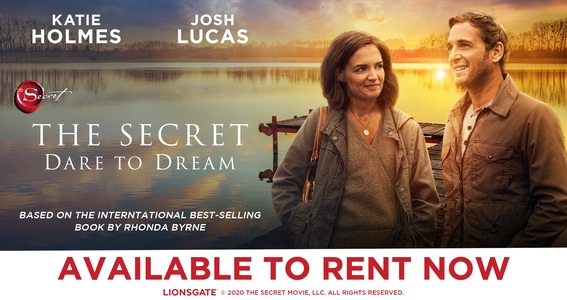 ---
If you can't read this n

ewsletter or see the ads, please click here.
Another week, another raft of announcements that will most likely have a huge impact in the future of cinema and the future of home entertainment, although, as with last week's news of Universal's pact with US theatrical chain AMC, the exact ramifications of the latest flurry of activity aren't entirely clear. Disney's big news came from boss Bob Chapek during a conference call about its latest figures. He said: "In the US, Canada, New Zealand, and number of countries, we will be offering on Disney+, the epic Mulan on a premiere access beginning September 4, with the price point being $29.99 in the U.S." He did add a caveat, however, adding: "We're pleased to bring Mulan to a consumer base that's been waiting for it as we've had to move our (release) dates several times…We're looking at Mulan as a one-off as opposed trying to say that there's a new business windowing model." Chapek also discussed the pricing model, saying: "as you know it's fairly expensive to produce for consumers the quality we're known for. Rather than simply rolling (the movie) into a free offering, we thought we can test anything when you have your own platform. We're trying to establish a new premiere access window to capture that investment we got (in the film). We'll have a chance to learn from this. From our research under a premiere access offering, not only does it get us revenue from our original transaction of PVOD, but it's a fairly large stimulus to sign up for Disney+."
Little detail is known of the UK plans, but reports have suggested the studio has written to cinemas and exhibitors on these shores, explaining it as a move that was forced by circumstances and not an exact plan. Exhibitors responded angrily, with, Cinema UK's Phil Clapp quoted as saying: "The decision not to give cinemas a chance to play the film (even if day and date with Disney +) is frankly bewildering and something we've of course gone back to them on." More on this as more detail emerges…
One thing is certain, is that every other studio and distributor is currently assessing its strategy, from the biggest to the smallest indie. If you don't believe us, see this from Paramount parent ViacomCBS ceo Bob Bakish, who told his studio's earnings conference call: "We really are in sort of a 'COVID rules' phase of the business right now. Studios, including Paramount, are doing things they wouldn't normally do because theaters remain closed. We remain committed to theatrical and believe a lot of this reverts once the world normalizes. But we do believe theatrical windows will probably shorten and some of these new monetisation paths, including strategic ones and others, probably will become more [common]." Lionsgate too, has plumped for premium vod in the US for Antebellum, which, as directors Gerard Bush and Christopher Renz said: "While we designed Antebellum to be consumed as a communal experience in the theatre, we are thrilled by the unique opportunity we have to pivot to a different kind of communal moment in our culture. As we face the realities of systemic racism in our country, which have crescendoed to this current inflection point in 2020, we understand how imperative it is to bring Antebellum to the broadest audience possible, while also prioritising health and safety. It is our ardent hope that by sharing our film widely, both nationally and internationally, we will transform the moviegoing experience from home into a true event."
---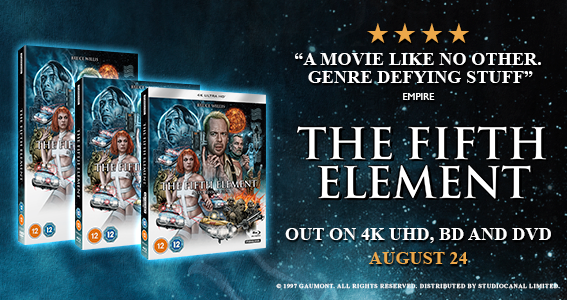 ---
Some fascinating figures in the latest government report into viewing habits, Ofcom media Nations report. It suggested that 12 million UK adults signed up to a new streaming service during lockdown, with more than half of those, 7 million, adding to one of their existing subs, 2 million returning to svod and the rest new subscribers. These add to the 15 million homes already signed up. Disney+ was one of the big winners, launching during lockdown and surpassing BBC's iPlayer as most popular among kids, and Now TV as the third most popular streaming service. Unmatched viewing, which includes physical and digital home entertainment options as well s streaming, grew significantly in the first thrust of lockdown and didn't taper off either. It noted: "Unmatched viewing, meanwhile, has not declined in a comparable way, retaining much of the uplift it achieved as a result of lockdown, in large part due to a sustained increase in the viewing of subscription video-on-demand (SVoD) services such as Netflix and Amazon Prime Video."
BASE and its forerunner the BVA are celebrating 40 years since its inception in 2020, but, sadly, the man credited with launching the nascent British Videogram Association back in 1980, Donald MacLean, has died aged 94 years old. MacLean attended the first meeting of the nascent BVA, put together by CBS Records' Maurice Oberstein, and was made chair after saying the film distributors should be more involved. He oversaw the rise of the organisation, the appointment of its first full time supremo, Norman Abbott, as well as first staffer Frances Howells, the formation of the Federation Against Copyright Theft, in which he was instrumental, and the passage of the Video Recordings Act 1984. He was the first chair of the Video Standards Council, working across the games industry too. The act was based around a self-regulatory passage the BVA had put together, rather than the more outlandish right wing plans mooted by the likes of Graham Bright As he noted during the BVA's 20th anniversary publication: "The Conservative Government [in the early 1980s], much in favour of self-regulation in principle, was under massive pressure from the middle England moral outrage whipped up by such campaigners as Mary Whitehouse. Despite earlier assurances to the contrary, once an election was called, the Conservatives placed legislation to curb video nasties high on the list o their manifesto promises. We created a code of conduct and took it to [then home secretary] David Mellor. Six months later that became the bill; the difference was it became a criminal offence and the regulation was tighter than for the cinema." Without him, things could have ben a lot gloomier under the 1984 act.
Tributes to Donald MacLean and his pioneering work in the industry came from BASE and BVA figures past and present. Lavinia Carey, Director General of the BVA for more than 20 years until 2014, said: "He was a very smart man. My recollections of speaking to Donald revolve around what had or hadn't changed over the decades between the foundation of the BVA and the last few years of my position as its Director General. Donald had great foresight and wisdom in setting the most important objectives for the new trade association in 1980. He made copyright protection a priority for the industry that has stood the test of time, just as he also set a similarly rigorous focus on video standards." Iain Muspratt, member of the BVA founding Board and later Vice Chair and Chair said: "Few achieve the status of 'Giants' within their chosen arenas. Donald did just that. Having been a great innovator in television, Donald was instrumental in taking the then fledging and disparate 'Home Video' industry and encouraging it to develop its essential flair to become ever more professional – both in its standing with the long established Film and Television sectors and in the responsibilities it had to the wider society it served. Without Donald there would have been no BVA, nor would FACT have been established by merging the efforts in fighting piracy into one organisation, and Statutory Legislation would have been much more severe. Always considered and pragmatic, Donald harnessed all his individual entrepreneurial flair into turning the BVA into the extremely effective and respected organisation it is. We are in his debt and very sorry to lose such a great 'citizen' but pleased he had such a long and fulfilling life."
More tributes to Donald Maclean came from BASE's current CEO, Liz Bales, added: "I never had the pleasure of meeting Donald, but we all owe much to his tenacity and prudence in creating an organisation that has endured for more than 40 years and that has consistently played a pivotal role in driving the industry forward as it continues to evolve. Our thoughts are with his family and friends and we will proudly continue to honour his legacy for decades to come."" Former BVA stalwart Frances Howells said: "Donald was a visionary, without him there would be no BVA (BASE) or a number of other industry bodies. He was charismatic and a gentleman. My thoughts are with his wife Ann, his family and friends." Our thoughts are with his family and friends.
---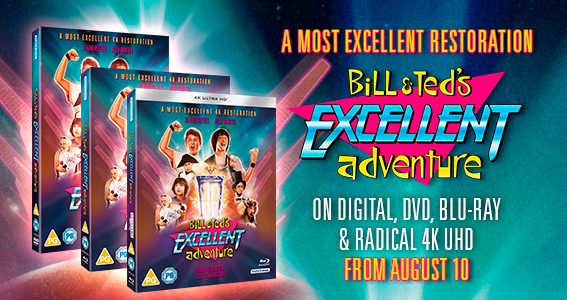 ---
Good news from FACT, as the anti-piracy organisation took part in activity with other organisations, cracking down on illegal stream devices and illegal streams made available via websites and social media. Operators were sent cease and desist letters and notifications via email and messaging services to order them to stop – and the crackdown saw 17 different operations closing down. FACT Chief Executive Kieron Sharp said: "Demand for content has increased over the last few months as people spend more time at home and criminals have been meeting that demand by providing illegal devices and services. FACT works closely with broadcasters and rights holders to identify the original source of illegal content and we employ a variety of techniques to tackle piracy. By sending cease and desist notifications we can encourage individuals to put an end to their involvement in providing illegal services, in the hope of preventing them getting involved in longer-term criminality. This is a warning to anyone engaged in selling subscriptions or devices that allow access to content without remunerating the legitimate provider – we are monitoring, and we will take action. Those that continue to provide illegal content risk a criminal conviction.
One of the biggest backers of the return of cinema in the UK has been Altitude, one of the independents releasing not just one but a clutch of titles, and one of its titles, Unhinged, is sitting pretty at number one on the UK box office charts as The Raygun went to press. It's one of a slew of releases arriving at reopening cinemas, and, moreover, this kind of slate appearing now at cinemas give Altitude's home entertainment arm a strong slate for the final quarter, bringing theatrically released titles coming to physical and digital. Commenting on the success of the likes of Unhinged and its activity, Altitude's Bryony Forde said: "We are delighted to be number one in the box office this weekend with the biggest new release since cinemas started re-opening. Unhinged box office was x3 times that of the number two film and has by far the biggest screen average of all the wide releases with cinema chains playing it on multiple screens to satisfy socially distanced demand. We have high hopes to be the number one film right across August. We are proud to have been able to support exhibition when they need it the most by providing new content for a range of audiences with Unhinged following on from feel-good comedy drama Stage Mother and crocodile horror Black Water: Abyss, which paved the way as the first new release in early July and will return to nearly 100 cinemas this weekend in it's fifth week on release. We are also gearing up to release the Oscar Nominated, hugely acclaimed, and heartbreakingly relevant police corruption thriller Les Misérables on September 4."
One of the biggest winners at the Covid-19 compliant BAFTA television awards was Acorn and its assorted arms, both its traditional home entertainment arm covering physical and digital and its new Acorn TV subscription vod channel. The latter had Elizabeth Is Missing launching exclusively on the service ahead of star Glenda Jackson stepping up to collect the gong for best actress for her performance in the drama. Commenting on its success, Jason Gray, Director, CRM and direct marketing at Acorn Media International said: "The timely acquisition and successful launch of Elizabeth is Missing on the day of the BAFTA TV Awards virtual ceremony are down to the fantastic support provided from the whole business. We spotted an opportunity and in the UK and US every part of the business, from PR and marketing to operations, pulled together to turn this around for maximum impact. The hard work paid off as the show, currently only available to stream on Acorn TV, quickly became our most watched title in the last seven days."
PR formed much of the strategy for Acorn's Elizabeth Is Missing, with the actress-turned MP-turned actress again appearing everywhere, notably across the mid-market and quality press, talking about her illustrious career and her performance in the powerful dementia drama. The campaign was headed up by Aim Publicity, whose Debbie Murray said: "Glenda Jackson was a delight to work with and fully supported the release as well as raising the serious issues about the health of an ageing population. Her straight-talking coupled with her warm humour made for fantastic interviews. Highlights included a cover feature and front page flash in The Observer and its magazine, the Daily Express main newspaper feature, The Independent, the Metro's 60 Seconds, The Times [the Saturday magazine on August 9], the Daily Mail's Saturday Weekend magazine and more. The coverage ran over a fortnight too, with every feature directing readers to the service." Stuart Shaw, md, Acorn Media International "We launched Acorn TV in the UK just 3 months ago and are delighted that already the service is resonating with customers with subscription levels ahead of forecasts. The icing on the cake is the success of the recent acquisition, Elizabeth in Missing for the channel which found Glenda Jackson in receipt of a BAFTA for Leading Actress on Friday."
Also scoring big at the BAFTA television awards was Chernobyl, which seems to have picked up gongs at every ceremony it has been to for months now, with a brace adding to its trophy room, which must need an extension by now. What's more, its double success has led to another wave of interest in Acorn's release, with sales picking up. Commenting on its success, the company's Helen Squire said: "We've seen an explosion of sales of Chernobyl wow following its two further BAFTA wins on Friday for Best Miniseries and Best Actor Jared Harris who also revealed that he had been second choice for the role after Daniel Day Lewis turned it down! It's a delight to be continuously seeing such fantastic results on a show which is so universally enjoyed by audiences and critics alike well after a year since its release. Chernobyl is available to buy as DVD, Blu-ray, Steelbook and download and keep."
---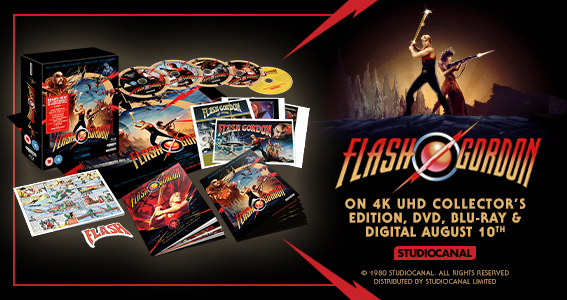 ---
Sticking with Acorn, due in stores on Monday is Australian drama The Secret She Keeps, The Secrets She Keeps are all out of the bag now after its outing on BBC One and on Monday the DVD will hopefully in the bags of customers as it's out to buy. The series, based on the bestselling novel of the same name, allowed Laura Carmichael to channel her dark side in her pursuit of the perfect family set up. With help from Aim Publicity and the publisher we're continuing to drive awareness via press and social media.
Also due on Monday August 10 is premium vod outing Ride Like A Girl, which raced on to premium vod earlier in the lockdown and now makes its way to home entertainment physical and digital courtesy of Lionsgate. Commenting on the release, the company's Olivia Dean said: "Following a successful PVOD launch in June, we're delighted to bring Ride Like a Girl to EST and DVD. The film celebrates jockey Michelle Payne, and the odds she overcame to set her sights on the most prestigious racing event in the Southern hemisphere. Reaction to the film has been extremely positive from the start, and we're building on a successful PR campaign to secure coverage and reviews for release. We're also working closely with equestrian press, influencers and semi-pro riders in the UK to ensure we're delivering the message to those in the horse riding world. In terms of media, we're delivering a targeted campaign across Facebook, Instagram and Amazon."
The latest collaboration between UK doc specialists Dogwoof and US Parasite distributor Neon (following Risk, Three Identical Strangers, Apollo 11 and the Oscar-nominated Honeyland), Matt Wolf's Spaceship Earth lands on DVD and Blu-ray this coming Monday following its digital launch on July 10. An innovative release strategy in both countries has seen the film screen in restaurants, arts venues and drive-in cinemas, as well as London's Genesis Cinema. Here's Dogwoof's Daniel Green on the film's physical bow: "Spaceship Earth marks our first time working with director Matt Wolf and further cements our relationship with the fantastic team at Neon. The film screened to great acclaim at Sundance in January and, while we would have loved Spaceship Earth to be seen more widely in UK cinemas, its story of overcoming adversity while in lockdown obviously resonates massively with the current times while looking ahead to possible solutions to climate change and overpopulation."
---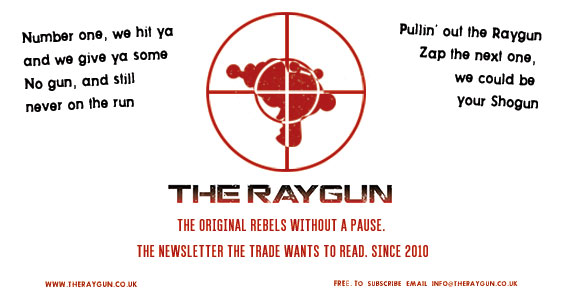 ---
One of Monday's more intriguing releases comes from specialist Asian independent Third Window Films, which is releasing the marvellously titled Fish Story, which, it says here, tracks how a little known punk rock song could save the entire world. Commenting on the release, the company's Adam Torel said: "Fish Story is both a universally loved, yet unfortunately still quite under-seen classic of Japanese quirky and cult cinema that we really hope gets seen by a larger audience as it's really a unique, amazing and super entertaining film! To mark the 10th anniversary of it's original video release, we've got the world's first bluray release with over 90 mins of great extras! Like our previous release One Cut Of The Dead, it's a Japanese quirky word-of-mouth film which is best going into blind, but also like One Cut has a brilliant payoff that will have you recommending it to friends!
Friday nights on BBC4 are, as any music fans know, the big night in for cracking documentaries about all different genres. The latest entry, arriving to grand acclaim on Friday August 7, was Everything, the story of The rRreal Thing Story, which follows the Liverpudlian soulsters throughout their careers, telling a fascinating story about their route from Toxteth to Top Of The Pops and beyond with hits such as You To Me Are Everything and Can You Feel The Force. It earned great swathes of social media interest and beyond, including five stars fro the likes of The Guardian. Screenbound has the rights, planning a UK home entertainment bow at the start o Q4, and is also handling international sales. Commenting on the airing, the company's Alan Byron said: "We are delighted with the reaction to the reviews and audience feedback on the BBC screening last night and pleased with its international sales so far. Several major film festivals have selected Everything so far and we are awaiting the official announcements before being able to publicise these. Everything is of the moment with a worldwide light being shone on the Black Lives Matter campaign and it is a timely telling of black artists from Toxteth fighting prejudice with a message to both stand up as Children Of The Ghetto and espouse love as the greatest human emotion. Also worth noting that The Real Thing star in Screenbound's forthcoming Blu-ray limited collector's edition of the Joan Collins' bonk-busting blockbusters – The Stud and The Bitch."
Officially announced this week after going on ore-order prior to the press release going out, is I Spit On Your Grave The Complete Collection, a mammoth six disc box set featuring every film in the ongoing series. It stretches right from the original, banned nasty late 70s revenge film, through the updated version made in 2010 and two subsequent follow-ons, as well as a new never-seen-before sequel. And as if that wasn't enough, there's a documentary, Growing Up With I Spit On Your Grave. It's due on October 5 from Kaleidoscope, and has already started selling well on pre-order, the company noted. Commenting on the release, Kaleidoscope coo Adam Sergeant said: "It's incredibly exciting to be bringing such an iconic series of movies to market. For the first time, this controversial, genre-defining franchise, spanning more than 40 years from first instalment to last, is packaged together, both physically in the form of premium packaged box sets and individual releases. Excitingly also, as a first for us, we are offering the complete collection as digital bundles through selected partners, alongside of course, digital stand-alone releases. With hour-upon-hour of special features, including a brand new official documentary supplementing the Blu-Ray box set and the double-disc release of the original film, we hope these offerings will really excite both fans of the franchise, and film fans in general, as they are highly collectable items. Initial pre-orders are really positive, and over the coming weeks, as our PR campaign builds, we expect to benefit from a good amount of noise! In our new world where film purchase can be impersonal, it's a lovely thing to be able to revisit and re-energise such a classic set of films through premium physical box sets, new special features and innovative digital bundle presentation. We hope the TLC we've shown the franchise will shine through, however you watch it!"
---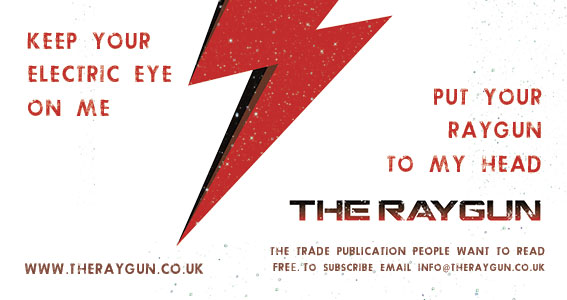 ---
"Early last week, I started to receive word from retail and industry sources that Disney had made an internal decision to suspend the 4K Ultra HD release of live action catalog titles from both their own vaults and those of their newly acquired 20th Century Fox label.
In essence, my sources said, beyond new release theatrical titles, animated fare from Disney and Pixar, or Star Wars and Marvel-related projects, there were no plans at the studio going forward to release titles on physical 4K Ultra HD—future releases would be 4K Digital only.
"In truth, it's not that surprising. While Disney has been aggressive with their animated, Star Wars, and Marvel 4K catalog releases, they've made almost no effort to promote any of them, even going so far as to not send out review product to critics. In most cases, they never even issued proper press releases for these titles.
What is a bit odd is that, with Home Alone and Hocus Pocus set to arrive on physical 4K next month, the studio's 4K catalog disc plan seems to have ended right there.
"Some of this may be due to the pandemic, but most of it seems to be the studio's determination from top to bottom to focus on building Disney+, along with an almost complete lack of appreciation for the live action film legacies of both Disney and Fox among the company's executives.
"Taking all of this into account, it seems that the three biggest factors Disney considers in their valuation of catalog films seem to be: 1) Will it work on Disney+, 2) will it drive sales of consumer products, and 3) will it drive sales of theme park tickets.
Now, in strong economic times, that makes sense: Disney does blockbuster business with those three revenue streams, along with new theatrical releases. But as we've seen in this pandemic, when the economy collapses and audiences can no longer visit theme parks or movie theaters, it exposes a major weakness in Disney's position. And unfortunately, between Touchstone and Fox, there are many films that simply don't fit on Disney+ (nor are they being exploited on Hulu—of which Disney currently owns nearly 70%).
Traditionally, home video—by which I mean the physical disc business—has been a boon to the Hollywood studios, even (and maybe especially) in tough economic times. This was true after 9/11 certainly and it's been true through multiple recessions. Even now, all you have to do to confirm this idea is read the recent reporting in the Hollywood trades (like Media Play News) about studio financials:
"This is odd, because current Disney CEO Bob Chapek was for years (back to the early days of Blu-ray) the president of the studio's home entertainment division. And while he's certainly had his hands full lately, stepping up to the role of company CEO just as the pandemic hit, I'm hopeful he'll realize that rejuvenating home entertainment can help put the company in a stronger position. He's even made a bit of noise in the direction in recent interviews (see here), though only in regard to VOD and Digital. Regardless, Disney currently seems to have almost no physical media strategy other than to simply ignore it.
"Because I also know for a fact that there are many avid movie consumers and collectors who would love the chance to buy good new Blu-ray and 4K releases of those titles. I hear from them every day. I can think of a dozen titles right off the top of my head that I'd personally love to have on physical 4K, some of which have never even had proper Blu-ray releases."
From an excellent article by Bill Hunt on The Digital Bits reporting on Disney and physical 4k Ultra HD.
Every now and then a little gem pops up in Hollywood when senior executives are discussing shares and earnings during conference calls. And thus it was with Lionsgate as chief executive in the Us John Feltheimer did this week, discussing the company's plans. Chief among the revelations was the news that the company is filming not one but two instalments in the lucrative - and hugely enjoyable - John Wick franchise. He said: "We're also busy preparing scripts for the next two instalments of our John Wick action franchise, with John Wick 4 slated to hit theatres Memorial Day weekend 2022 [that's the end of May to us in the uk]. We hope to shoot both John Wick 4 & 5 back to back when Keanu becomes available early next year."
Reboot news, as Knight Rider is set to return again, with the go-to man for this kind of project, producing. Rumours of a revival of the David Hasselhoff TV show come around as regularly as an MOT, but this one, backed by Spyglass Media, looks more concrete. A script is being penned, updating the antics of Michael Knight and his amazing vehicle KITT, for the present day.
Marvel news – if you can remember Marvel news, seems like ages since we've had any here – and the superhero giant is set to announce the director of the next Captain Marvel film, currently with the title of, er, Captain Marvel 2. The new iteration of Candyman is yet to be released (fingers crossed for the autumn), but if the hiring of its director Nia DaCosta to take the helm of the Brie Larson sequel is anything to go by, then it must be a belter. Once confirmed, the move will continue Disney's plus to take on a more diverse group of talent behind the camera, and also its strategy to entrust big properties to younger, dynamic rising talents.
Charlie Kaufman does horror…
Genuinely looking forward to this…
You're on The Raygun newsletter mailing list, which has been running for eight years, because you requested it, have been recommended to us or sent us emails. You can unsubscribe at any time, if you're daft, using the link elsewhere or by emailing as below. But of course, you don't want to do that, do you? We don't share your information with anyone else, we don't like cookies and we're the good guys. We care because you do…
To subscribe to The Raygun newsletter, please email
info@theraygun.co.uk
with subscribe in the subject matter
To unsubscribe, email

info@theraygun.co.uk

with unsubscribe in the subject
For editorial or advertising queries, contact

tim@theraygun.co.uk