Cover Photo: Headman and Windy City at the 1987 National Championships
Photographer: Dan Hyslop
We hope you and your family are safe and healthy.  
Did you ever wish that UltiPhotos had been on the scene for Ultimate in the early 2000s? In the 1990s?  The '80s or even the '70s?  Then we have some good news for you!  We want to share with you the Ultimate Photo Archives, an important new project to (re-)introduce you to many of the best Ultimate photographers and their photo collections from the first four decades of the sport.
Read on below and find out how you can help…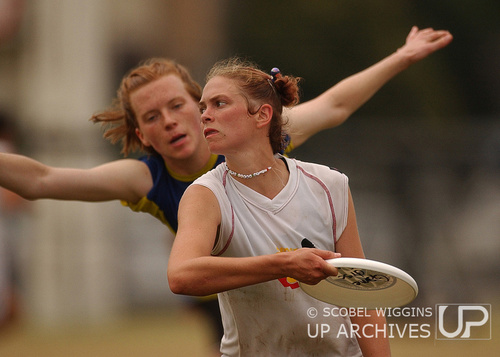 The Ultimate P

hoto Archives
, or the "UP Archives", are an exciting new project to build a comprehensive collection of Ultimate photos from the sport's inception. This project is presented by UltiPhotos, which has been on the scene providing world-class Ultimate photography since 2008.
UltiPhotos was inspired in part by the many fantastic photographers who came before and devoted countless hours behind the lens, in the darkroom, and at the computer in a labor of love to produce great images of our sport. As we enter Ultimate's 6th decade, we want to assemble a photo history to recognize those who built the sport and showcase the photographers who captured these key moments. We will be sure to use this opportunity to highlight the visibility and contributions of people of color who were a part of Ultimate's history.
Ultimate photography legends such as Karl Cook and Dan Hyslop from the '80s-'90s, Scobel Wiggins, Hart Matthews, Andrew Davis, and William 'Brody' Brotman from the early 2000's, and many others have already agreed to host their photos in the Archives. You can find some of their great shots in our
UP Archives preview
.
But we need help from the Ultimate community to bring this project to life!
To take on such an ambitious project, we are launching a
GoFundMe crowdfunding campaign
.  Funds raised will be essential to help cover the costs of archiving photos and constructing these archives. You'll have a chance to support the archival process, and we have some exciting perks for donating too.
Find out more on our GoFundMe page.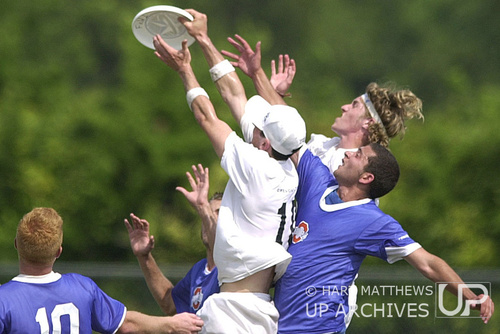 To kick off the Ultimate Photo Archives crowdfunding campaign, we have highlights teaser collections from two famous film photographers of the 1980s and '90s, 
Karl Cook
and
Dan Hyslop
in addition to the
UP Archives preview
that includes the early 2000s.
On Friday, we'll be releasing complete coverage of the 2003 UPA College Championships courtesy of Scobel Wiggins and Hart Matthews.  Relive this historic tournament featuring college superstars who went on to become Ultimate legends, including Ben Wiggins, Alex Snyder, Gwen Ambler, Chase Sparling-Beckley, Charles Kerr, Adam Simon, Nancy Sun, Jimmy Chu, and more! Stay tuned to our social media for the link!