Welcome to the seventh RopeMarks newsletter.
We will briefly describe what we have been up to since our last newsletter and about interesting upcoming events where you can meet, greet and talk to us.
It's April when you receive this newsletter and we are very busy prepping for... well, April but even more for May, Jun and Jul... We have some crazy (in a good way) months coming and are prepping to give you the best live experiences, workshops and imagery! In light of this preparing we had the sweet Minou Rossi over in RopeMarks HQ for preparing (Yes, let's call it that) of what promises to be an awesome cooperation in Milan, Italy (soon more).
Updated on RopeMarks, "RopeMarks publications"
Our cooperation with amazingly skilled photographer TheBlackSheep received a publication in the Bedeseme magazine. The beautiful tied models for this shoot are Louisa L'Amour and Nereida DeadlySin.

p: TheBlackSheep | m: Louise L'Amour, Nereida DeadlySin | r: RopeMarks
Our cooperation with Irresistible Iris earned a feature picture-story in the Dutch Massad magazine. This edition of Massad published some more bits and pieces of RopeMarks' live activities this past period.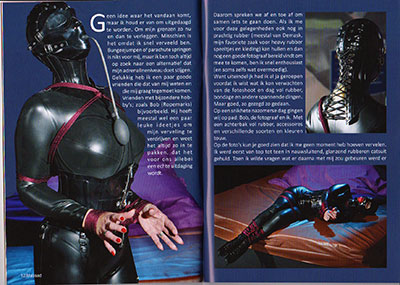 Massad | p: Studio 3 | m: Irresistible Iris | r: RubberRestrained
Now live on Club RopeMarks, "Hashigate zuri" with Miss "A"
Today we present to you the classy, sexy, sweet but oh-so crazy Miss "A" (we love her) [...]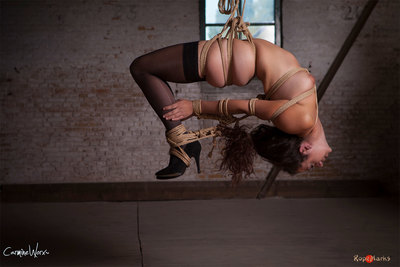 p: CarmineWorx | r: RopeMarks
Go to this update on Club RopeMarks
Now live on Club RubberRestrained, "The initiation of Spring"
Please welcome new "face" Spring.
We are delighted to have this sexy, beautiful and sweet submissive girl in our club [...]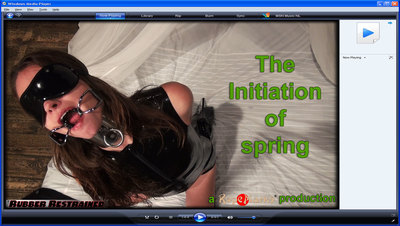 v: RopeMarks | m: Spring
Go to this update on Club RubberRestrained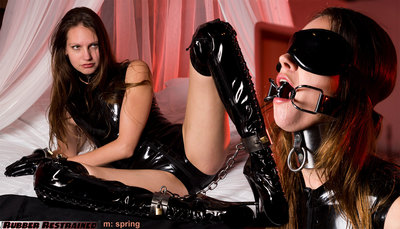 p: KinkyStyle | m: Spring
Go to this update on Club RubberRestrained
Updated on RopeMarks, "RopeMarks shows"
Several photos and video of past performances have been added to the site.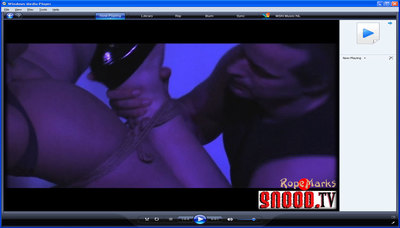 v: Peter Diablow | m: Dutch Dame | r: RopeMarks
Our upcoming workshops so far include:
If you are interested in the noble art of kinbaku, we are your man! Visit this link for all the information about our teaching
Want to hear what past participants have to say, hear it straight from the horse's mouth... Read some of our testimonials. They are a brief list of feedback from RopeMarks Ryū students and participants.
http://www.RopeMarks.com/ryu/testimonials/
To participate in one of our other upcoming workshops or masterclasses, visit this link for an overview of our planned events
http://www.RopeMarks.com/ryu/events
Updated on RopeMarks, "RopeMarks Ryū illustrated glossary"
The RopeMarks Ryū illustrated glossary is a brief dictionary of names and terms accompanied by photos that have come down to us from history, from hojojutsu terminology and from well known nawashi/kinbakushi that have become fairly standard
We are now offering official RopeMarks merchandise. For this We have choosen Red Bubble as our supplier. You can get our merchandise through our online shop or directly at our Red Bubble store.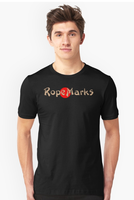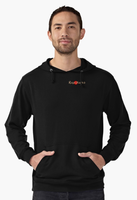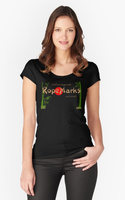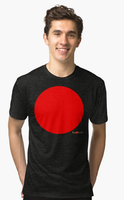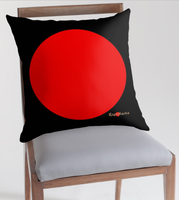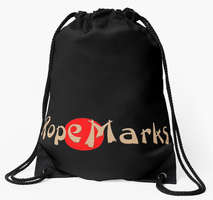 Shop RopeMarks | RopeMarks Red Bubble store
The best place to know where we are and what we are up to is our online schedule. We keep it as up to date as possible.
http://www.RopeMarks.com/schedule
If you run into us, come and say hi, if the opportunity is there, offer us a drink and chat :)
Thank you for reading all the way to the end.
Until next time,
Bob / RopeMarks