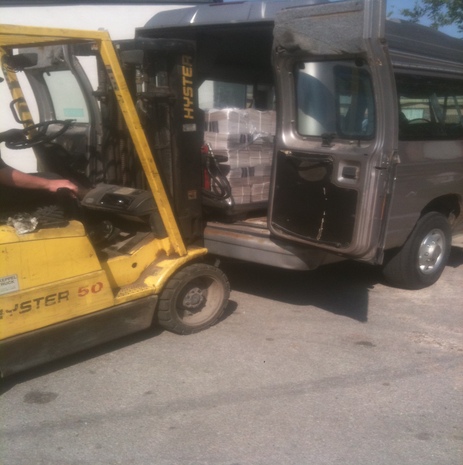 Political Pain by the Pallet Load
Delivered to Cleveland County RINOs
The idea of starting up a conservative newspaper started last summer after the numbers of volunteers willing to walk precincts started dwindling with the summer heat. Going door to door delivering flyers to voters is hard work and you can do around four homes per minute if you hustle but you can't do that for more than a few hours till you are getting pretty tired. Being the lazy person that I am caused me to begin seriously considering the feasibility of a newspaper heavy enough to throw out a car window so we began researching the mechanics of organizing a newspaper, printing costs, and just how many pages were needed to make them heavy enough to throw across a street into a driveway. We even did some test runs in Oklahoma City one night, counting to see just how many papers could be dropped on driveways per minute. A lot it turns out.
The Ron Paul campaign interrupted the project for a few months but it was the number one priority once I got back to the world of state politics and we began assembling a team of volunteers to crank out the copy. Formatting was an unexpected hurdle but we got that down eventually and got our first edition to the printer last week.
Tuesday finally arrived and we picked up the first printing of the Cleveland County edition then the rain wouldn't let up so delivery got delayed till we figured out how to protect the papers. I know, the little bags but it turns out you can't buy the little bags her in Oklahoma City but we got some on order. But poor people have poor ways so we devised a method using plastic food wrap that is even cheaper than buying plastic bags.
But we do need volunteers willing to help wrap newspapers and there are thousands of them per issue. Once the ad sales and subscriptions catch up with our growth we can hire this done but for now we need lots and lots of volunteers. We also need volunteers willing to ride along with drivers, either throwing papers or navigating and calling out the addresses where voters live. We have walking lists from our voter vault so you pick a street and the addresses are all lined up in order of delivery. Three people in a car can deliver a lot of political pain in a few hours time.
People complain about the liberal media and how it is used against us to protect the crooked politicians. One example in this very newsletter was the Senator Harry Coates story about him having an affair with a lobbyist that was working for the Juvenile center contractor that landed the $10,000,000.00 contract in 2010. The Oklahoman admitted they had the story as early as July but chose to wait till
after
the General election in November to run the story.
So now is our chance to build our own newspaper, one that won't be censored, one that the liberal and progressive politicians will fear enough that they will either straighten up or get out of politics. There is a related story about some of the first issue copies being stolen at a Newcastle Candidate Forum, proof enough that a credible third party newspaper is taken as serious trouble if your political reputation isn't squeaky clean or if you have an ugly voting record at the Capitol.
So get involved with this project. Donate to the start up costs, find us advertisers, help write and research articles, help wrap and deliver the newspapers. There is literally nothing else that you can do that will have more impact than helping get the newspapers out into the bad House and Senate districts. Every nickel we receive will go toward delivering more newspapers but we have only three weeks to make the most impact before the primary elections are over. Many races are done after June 26th, very few candidates will face a general election campaign, so after June 26th we can begin to concentrate on those races but for now we want to support the easy wins.
And can a newspaper really make a difference? Let's look at the Ada area House District. Over 20,000 voters but less than 700 voted in the primary in 2008 which is the closest to the current election. It was a presidential primary year so the turnout was strong but still 700 people decided who would represent the 35,000 people in House District 25. If we can drop 10,000 newspapers at the driveways of the frequent voters in that district we can reach as many as 20,000 voters including the 700 that elected RINO Representative Todd Thompson. We can also increase the turnout of educated voters, increasing our chances of beating Thompson on June 26th.
And then there is the fear factor of this new newspaper. This is a new tactic, something that the RINOs can't judge because no one has ever actually stood up a newspaper and used it like we are going to use it. We are 100% independent but the legislators know what we stand for so when we interview them and decide to endorse one of them they know that what they run on is going to be the way they vote or we will have their political head on a stick and we won't wait till 2014 to start. Our policy is that the election starts the second they turn on the constituents and support the State Chamber of Commerece agenda.
Want proof that this new tactic has got both the RINOs and the State Chamber shaking in their wingtips? The previous Speaker of the House Cris Benge was spotted out walking precincts on Saturday for Rep. Glen Mulready, Mr. Obama Care. Thats right, the Tulsa Metro Chamber of Commerce's senior vice president of government affairs was out pounding the pavement like a newbie intern trying to reverse Rep. Glen Mulready's sinking poll numbers. Nothing wrong with walking precincts but Senior Vice Presidents don't usually walk precincts, kind of like Gov. Mary Fallin doing the laundry for her housekeeper.
But they know that the newspaper is going to make a tough race even tougher and have nothing to guage how effective it will be till after the election is done. I expect them to do a TV and radio blitz to support Mulready then again if they dare to try to spin Mulready's voting record to voters that have seen the facts they will just lose a lot of money and harm their own reputation in the process.
But this is going to be like trying to fight an incoming tide. We sent out almost 6,000 papers today alone but we could use some help on wrapping the rest of the papers for delivery. So we are going to do a work party on Tuesday night starting at 5:30 at my shop at 358 North Rockwell Ave. Call if you can attend so we have plenty of work lined up. 405-412-6233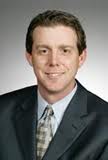 Missing In Action Mike Mazzei
By R. H.
Fixing the problems we face in this nation must start at the local level. That is the reason the Sooner Tea Party has concentrated on state politics over the last couple of years. We do our homework and we pull no punches. When we see a politician like Senator Mike Mazzei refusing to represent the people of his district we take a hard look at who is running against them. Mazzei pulled a pretty tough opponent this year, Ronda Vuillemont-Smith.
Ronda is the leader of the Tulsa 912 Group. Glen Beck was the person that launched the 912 organizations back around the time the Tea Party stood up in 2009 and the groups mix preparation for hard times with political action to try to stop the hard times from arriving.
Ronda has
a website
, She is a pro-life conservative who believes that as the size of government grows, or freedom diminishes. She believes that we need to work within the limits of state revenues and would oppose spending increases and additional burdensome debt. She believes in lower personal and property taxes.
Most striking of her statements came under the heading 'Accountability'. There she says that when she is elected she expects you to hold her as accountable for her actions and votes as she has held our elected officials for theirs today.
Ronda interviewed for this story and answered our basic questionnaire.
Q. If the majority of your constituents want you to vote one way on a bill and it is unconstitutional, what would you do? A. I would have to vote for the constitution. That is what the rule of law calls for. I would then explain that to my constituents.
Q. Would you vote for a bill for someone else in order for them to help you pass your bill knowing that it would be a bad vote? A. No. My vote would not be for sale in that manner. That's what's wrong with the system now.
Q. You are paid a per diem and part of your travel along that same route would be for your personal visit somewhere, how would you handle that? A. That would depend on the situation. If I was in route and a friend called me and wanted to have a cup of coffee in Stroud, I would bill the entire trip to per diem, but if I had gone to Stroud on my own and then decided to go to the Capital to conduct State Business, I would start the per diem from Stroud.
Q. If your vote, either for or against a bill was controversial and you would get flack, would you just not vote? A. No. I would vote anyway. Too many elected officials make excuses for not voting on controversial issues which too often result in bad laws. If my vote upset my constituents, then I would have to explain to my constituents why I voted the way I did. That's why I was elected to the office to begin with.
Q. Would you put a bill together, knowing it will not pass, just to say to your constituents, "Well, I tried?" A. No. This is dishonest. They didn't send me here for this. If I put a bill together, I expect it to get an honest hearing in committee and on the floor.
Do you think its okay to get mandatory pay raises, health insurance and a retirement package all paid for by taxpayers? A. I'm not opposed to the pay raises. To be honest I'm unfamiliar with the insurance and retirement benefits. I really don't know enough about them to make an assessment.
Q. Will you be a career politician? A. No. I will stay as long as they re-elect me. I might add that should I find myself in a position where I can no longer give my full attention to the job I was elected to do, then I will resign.
Q. What are your thoughts on the NDAA? A. I'm opposed to the NDAA. It violates the Constitution.
Q. What would you do to stop the NDAA? A. I would push legislation exerting Oklahoma's 10th Amendment rights and opposition to NDAA.
Q. Do you believe every bill should be heard in committee? A. Yes. In fact I was pushing locally, along with the Tulsa 912 group, for the passage of HR 1004 during the last session along with many other grassroots organizations in the state.
Q. Do you believe that the President Pre Tem should have the power to decide which bills would be heard on the Senate floor? A. No. If a bill clears committee, then it should be heard on the floor. Too much power is placed in the hands of one person.
Q. As an elected official, is your loyalty to the President Pro Tem, the Party, the State Chamber of Commerce or the people you represent? A. Without doubt the people I represent. They are the ones who sent me here to do a job. They are the ones I have to answer to. It is for that very reason that I've turned down PAC money for my campaign. I don't want to hold any political favors to anyone.
Ronda is running for the Senate seat in District 25. She could use some volunteers. If you have the time contact her through her website and pitch in. Let's get a true Conservative in District 25. Let's replace a RINO Republican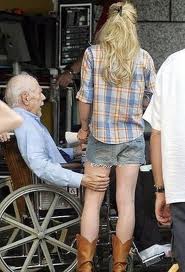 Horny Coates Still at the Top of the List
By R. H.
In last week's newsletter we published an article regarding an email sent to all of the Senators in the state of Oklahoma. As you may recall, at that time we had received only one response. That was from Senator Harry Coates, (R), Seminole. Now in all honesty, we debated whether or not it was worth the time to investigate a term limited Senator. After all he is out the door and new blood will be replacing him in the Senate next year. Yet his email response was almost a taunt to us and a dare. Here is the correspondence listed below.
Harry Coates responded to an email I sent the Senators, warning them that the bond issue bills would be on our 2012 RINO Index. His reply was
"Hey Al, Put me at the top of the list.
Harry Coates"
(Editor's note: It seems that all of the bond issues that Governor Fallin was pushing were killed before the end of the session. We are still reading to find out if any of the bond issues made it into any of the appropriations bills. This is a good sign that the legislture is waking up to the fact that the activists that the Tea Party brought to the Capitol in 2009 are learning to be effective and they have learned that the quickest way to pull our fangs is not to do bad votes that hand us the stick to beat them with.)
Well Harry you got your wish. You made it to the top of our list. After all you haven't accomplished in your public life, you should know better. Of all your accomplishments what seems to stick out the most is found here
Senate | Two Faced Politicians
. Judging by the reactions of your hometown friends and neighbors, as seen in this video,
Hometown of Sen. Harry Coates reacts | NewsOK Videos
I'm surprised you can even show your face in town anymore.
This affair cost 2 marriages to implode, 1 child to be born out of wedlock, who some say Harry is the father of., yet the Senate Ethics Committee did not see fit to investigate an affair between a sitting Senator and a Lobbyist with whom he had control over bills effecting her business. A business that was awarded a ten million dollar annual state contract while this affair was going on. This in itself is enough to call into question the entire Senate ethics committee and leadership along with Senator Coates. Why is this man still serving in the Senate? Why was the contract not placed out for new bids once this was discovered? These are questions that remain unanswered.
So what does his legislative record look like? As secretive as the Senate is, I cannot point to one single piece of legislation that he has written. I may be wrong, but that's what happens when you deal with the Senate. Unless a bill becomes law, you never know who wrote it. I do know that Senator Coates is considered the most Liberal Republican in the Senate.
I did find a reference to a bill he submitted SB 995, the Oklahoma Guest Worker Program Act, but it died in committee. I guess he got tired of paying wages for roofers that were not illegal aliens and decided to do something about it. Fortunately someone with some common sense saw through this act. We have enough trouble with sanctuary cities like Oklahoma City and Tulsa without a Guest worker program. This is something straight out of President Obama, Eric Holder, Harry Reid and Nancy Pelosi's play book. The only thing missing is a campaign donation from George Kaiser.
I went to
www.votesmart.org
to look at several things including his voting record. What I found was rather disturbing. We send our elected officials to the capital to make informed decisions that affect Oklahomans every day. We expect them to vote on those questions even if they are controversial in nature. Senator Coates seems to have a habit of not voting on most subjects that are controversial and may cause him to lose a vote or two. In other words, he is not doing what we pay him for. Some examples are listed below.
Feb. 15, 2012 SB 1433 Defines life as beginning at conception Did not vote
Mar. 6, 2012 SB 1274 Requires physicians inform abortion patients of fetal heartbeat
Did not vote
Both may be considered controversial in the eyes of some, but iron clad beliefs in the eyes of conservatives, yet he could not find the guts to vote. There were numerous other pieces of legislation where he failed to vote for one reason or another. With legislators, that doesn't buy it. There should be nothing more important to them than being at their appointed place of duty during a legislative session. Barring a death in the family, hospitalization or a natural disaster, that is where they should be.
I did go to the Oklahoma Ethics Commission web site to look at his expenditures for the 2010 calendar year. What I found there was pretty interesting. Here are some examples
Date Item Beneficiary Explanation Cost
Jan. 14, 2010 Chamber Mbrship Meeker Chamber of Commerce Involvement$45.00
Jan. 20, 2010 Membership Ok. Oil Museum Promote Business $15.00
Feb. 24 2010 Stroud Chamber Stroud Chamber of Commerce Banquet $40.00
Feb. 24, 2010 Ind. Membership Prague Chamber of Commerce Support Dist. $35.00
Feb. 24, 2010 Ind. Membership McCloud CofC Support Dist. $25.00
It just keeps going on and on. I hate getting repetitive. As an independent businessman if he wanted to support all these individual Chambers of Commerce surely he could have afforded the funds from his own pocket. The only one I didn't find was his membership to the Seminole Chamber of Commerce.
So how did he vote on bills that mattered to Oklahomans? The bigger question is was he even there? We checked and here is what we found.
HB 2171 Highway Bond Bill, voted Yea 3 times-Liberal
HB 1953 Governors Quick Action Fund, Slush Fund, voted Yea 2 times-Liberal
HB 1593 Municipal Employees Collective Bargaining Act, voted Nay 1 time-Liberal
HB 1446 Illegal Immigration Bill, voted Nay 1 time excused 1 time-Liberal
HB 2131 Soft on Crime, voted Yea 1 time-Liberal
HB 2169 Obamacare Funding, voted Yea 1 time-Liberal
SB 154 21st Century Quality Jobs Act, voted Yea 2 times-Liberal
Well he certainly lived up to his reputation as the most liberal Republican in the Senate. He is definitely a RINO. In fact I don't believe they've made up an abbreviation for him yet. I recall seeing an article where he was contemplating a run as president pro tem in 2010. I may be mistaken, but the way I read this article he was hoping to get a couple of his fellow Republicans to go along with him and his Democratic allies to become the President pro tem. You can read the article here.
Sen. Harry Coates as Senate President Pro Temp
. You can't really call this guy a Republican at all. He's what I call a DIRC. That's a Democrat in Republican Clothing.
How Harry got away with his affair and the contract is beyond me. Regardless of the findings, the process should have been reopened and rebidded. President Pro-Tem Senator Bingham apparently doesn't feel the need to discipline a fellow Senator for having an illicit affair with a lobbyist that brought shame and discredit to the Oklahoma Senate.
Citizens of the 28th Senatorial District you have it within your power to have Senator Coates called before the Oklahoma State GOP to explain his votes. That is the only corrective action left to you now. The Liberal media hid the fact of this illicit affair from you until after the election so you would not know the full character of the person you were voting for. Our fearful legislators don't feel we deserve the power to recall elected officials, so we're stuck with him.
Senator Coates you wanted to be first on the list, and now you are. We will update your TwoFacedPolitician.com web page and help keep your shameful behavior follow you around for the rest of your days and make sure it is part of your legacy after you are long gone.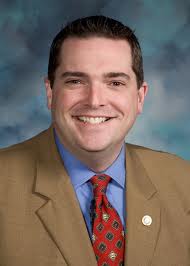 Not a Jolley Time on the Campaign Trail This Year
Senator Clark Jolley exposed his true stripes when he refused to support the ALAC bill a few months back on the final day to get the bill out of the Senate Rules Committee and onto the Senate floor. Of course he shamelessly helped throw a sham of a bill through the Senate without enough time or without an agreement with the House leadership to ensure the passage of the bill in the closing days of this legislative session.
Senator Jolley is also the subject of an Ethics Commission complaint according to
CapitolBeatOK.com
for raising thousands and thousands of dollars before filing an SO-1 for the 2012 campaign. Bob Donohoo, long time John Birch leader filed the complaint which by law must remain confidential but Donohoo also interviewed for the CapitolBeatOK.com story leading one to wonder if Donohoo was aware of the gag rule or if he filed the ethics complaint after he interviewed. Here is
another story
on the complaint.
Jolley did keep his 2010 ethics account running and filed the reports for fundraising in 2012. The Oklahoma Ethics Commission reports showed that Senator Jolley transferred over $217,000,000.00 from his 2010 account to his 2012 ethics account and one report claims that Jolley has raised a total of $336,000 for his primary race with the vast majority of the cash coming from out of his district or from lobbyists. That is a lot of cash to spend to keep a job that pays $40,000 per year. Here is a list of some of the contributors including the
lobbyists and PACs.
This weekend a copy of the Ethics Commission Complaint magically arrived after I did some calling around asking about the issue. The allegation is that spending campaign cash raised for one race on another race before setting up the new account is a problem. The complaint acknowledges that they can transfer to the new account but that they should have done so before spending tens of thousands of dollars.
There is another Jolley story below that lays out his voting record in detail but here is some highlights:
Jolley usually votes in lockstep with Senate leadership which is why liberal Democrat Mike Turpin is a regular contributor to Jolley's political campaign. George Kaiser is another top contributor, you know, Obama campaign money bundler and Solydra bankruptcy beneficiary. Kaiser's Bank of Oklahoma is claiming that the state owes it $160,000,000.00 in tax credits, dollar for dollar credits that the bank can use to pay its state taxes or sell to others for 80 cents on the dollar.


Jolley also has the support of the State Chamber of Commerce who has sent out multiple mailings on Jolley's behalf.

Pastor Paul Blair is challenging Senator Jolley for his Senate seat and nothing would send a message to the State Chamber controlled House and Senate than to have Senator Jolley defeated in the June 25th Primary. We will be doing our part, over 20,000 voters will receive the third issue of the Oklahoma Guardian before the June 26th Primary election and you can bet that Senator Jolley's voting record will be a surprise to most of the conservative voters of Senate District 41.
You can help by either donating toward the costs of the Senate District 41 newspaper or by running an advertisement for your business which is completely tax deductable. Representative Marion Cooksey's district also overlaps part of Senator Jolley's senate district and Bob Dani is running against her so you can help two good candidates with your support. Remember that the newspaper is a private business so who pays for advertisements and who donates is confidential. We will do stories on the candidates, lay out the facts for all to see, and will run editorials endorsing the good candidates. There is no coordination or collaboration with the candidates themselves, we are an independent newspaper.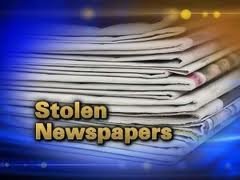 Sticky Fingers Guided by Guilty Conscience Leads
To Theft of Oklahoma Guardian Newspapers
Saturday morning we received a report on a Newcastle Candidate Forum and that attendees were avidly reading the first issue of the Oklahoma-Guardian before the event and two of the candidates for House District 20 weren't liking the exposure of their reputation one bit. Candidates Bobby Cleveland of Norman and Paul Maus of Newcastle were complaining about the Oklahoma-Guardian's endorsement of candidate Alon Morrison during the event and sources say that the stack of Oklahoma-Guardian newspapers were stolen. Around 100 copies were available at the event, and around half were still undistributed at the time of the theft.
When we endorse candidates we first check into their background and talk to locals that know who they are and their history. On occasion a politician will approach us but if we are doing our job we have already looked at them and usually we approach them first. That was the case with Alon, we called him. The endorsement in the first issue was a surprise for Alon as we don't allow politicians any input other than their interview. Alon and the other politicians got to see the paper only after it was printed, one of our ways of making sure that the Sooner Tea Party never gets taken for granted.
But you know that one of my favorite movies is the Untouchables with Sean Connery where he asks the Feds what they are going to do. Our motto is when they squeal, double the pressure so we are working on a second printing of the first issue. Bobby Cleveland and Paul Maus along with their supporters need to understand that if their people steal 50 of our papers we will send in 20 times as many to replace them.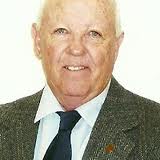 Dave Bell for Senate District 11 Launches Website
We said we would let you know when Dave Bell got
his website
up and running and he did this week. Dave is running against Jabar Shumate for the Senate seat in North Tulsa and he could use some help getting ready for the General election in November. Dave will face a Democrat and an Independent if I recall correctly so he is going to need our help. And let me tell you, putting Dave in the Senate would be like turning a bull loose in a china shop, he won't go along or sell out his constituents and he will shame any that dare to follow the State Chamber of Commerce agenda.
Dave is helping Darren Gantz and Mark Croucher go after Glen Mulready and Dan Newberry this summer so he isn't working his district right now but after June 26th you can't go wrong in supporting this man. He won't fold and he won't quit.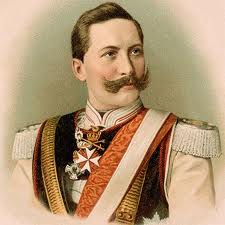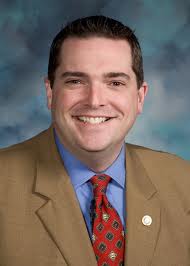 Should we call him Hijack Jolley or
R. H.
As an Attorney, I'm sure Senator Jolley is aware of the campaign laws. I'm also sure that what he did during the 2008 campaign season was within the law, if not quite within the norm of full disclosure. It opens one up to the speculation of corruption within the campaign. Recent events call into question the ethical practices and the moral character of Senator Jolley. Is this truly the type of individual that the citizens want to represent them in the Oklahoma State Senate
Senator Jolley likes to claim the mantel of a conservative. He is far from a conservative. I went to
Clark Jolley Votes
to take a look at his record. It tells the story of a liberal politician. Senator Jolley was the Senate author of HB 2130, Obamacare, which due to public outcry thankfully died in committee.
He was also the original author of a $100 million dollar a year plus tax increase on hospitals. This tax would be paid by the patients. He flip flopped on this bill and voted no.
In 2011 he attempted to circumvent the legislature on a major bond issue concerning the Medical Examiner's Office. Because of his efforts, Paul Blair believes that it is determined that Oklahoma needs to spend money on an entirely new facility rather than upgrade the existing one.
Most candidates will list who they make a payment to, what it is for and items of that nature. I'm only going to make three entrees. The same entrees where made throughout the year. It may be legal, but what is he hiding? Here's what I found.
Date Item Name & Address Explanation Amount
Jan. 04, 2008 Telephone Not required to disclose Telephone $24.38
Mar. 04, 2008 Equipment Not required to disclose Equipment $29.00
Jun.04, 2008 Rent Not required to disclose Rent $105.00
I also went to
www.votesmart.org
to look at his campaign finances and voting record. Needless to say his donor list reads like a who's who of liberal organizations and unions. I was not surprised to find prominent Obama bundler and Solyndra swindler George Kaiser on his donor list either. Accepting money from these people is not something a true conservative would do. This is enough to label Senator Jolley as a RINO.
His voting record also indicated a liberal stance. So how did he do on subjects that mattered to Oklahomans. This is what we found.
HB 2171 Highway Bond Bill, voted Yea 3 times-Liberal
HB 1953 Governors Quick Action Fund, Slush Fund, voted Yea 2 times-Liberal
HB 2131 Soft on Crime, voted Yea 1 time-Liberal
HB 2169 Obamacare Funding, voted Yea 1 time-Liberal
SB 154 21st Century Quality Jobs Act voted Yea 2 times-Liberal
This just goes to show that this RINO Republican has never met a Liberal bill he didn't like. The man cannot claim the right to be a conservative.
The record speaks for itself. Senator Jolley has missed too many votes or voted too liberal to truly say he is a conservative. His Interest group ratings indicate that the State Chamber of Commerce has their hooks well placed in him with ratings in the 90% plus area. He does not deserve another term.
In conclusion Senator Jolley is a RINO Republican who has proven to be one of the most ineffectual Senators in the Senate. It's time to get some true representation for district 41,