Upcoming CE Classes with Nancy Toner Weinberger

in North Carolina

 

 

 

 

" There is a way of being
    Which is lighter
    Which is freer
    A way in which work
    As well as play
    Becomes a dance
    And living a song
    We can learn this way"




Dr. Milton Trager

I hope everyone is having a lovely summer!

 

This has been a busy time with so much new regulation in our profession. Although I am weary of politics, I also know that it is not a time to keep your head down. I do what I can to express my opinions on such matters and I do my best to keep others informed. I believe all government should be open, so we can know what is going on and express our pleasure or displeasure regarding decisions being made that affect our lives. That goes for the state and national scene as well.

 

This Fall I will be teaching a few classes. I am offering my ever-popular Teaching Skills for the Workshop Leader in late September at the Hampton Inn in North Raleigh. If you are at that point in your career where you feel like you have new skills and knowledge to offer the community of massage therapists and bodyworkers, but don't know how to go about it, this is a class you may want to attend. Using the NCBTMB process for becoming an approved continuing education provider, we take your ideas for a course from the notes stage to the ready-to-submit point, or get as close as we can in the four days of class. The class is hard work, exciting, inspiring, challenging, even life-changing.

 

I am also going to teach Level 1 for Freedom Bodywork®. This class will offer a full protocol for doing the work, but more importantly, you will understand and experience the underlying principles of Freedom Bodywork®, which are based on 35 years of exploration of the teachings of Dr. Milton Trager in my private practice. The classes will be held at Robert Wootton's Thai Bodywork studio in Weaverville, NC (just north of Asheville)- there is limited space (no more than 10) so sign up as soon as you know you want to come. This is an opportunity to bring this work into your practice in a workshop designed for hands-on healthcare professionals rather than lay persons, as Dr. Trager's work is most often taught. 
 

I have decided not to offer the Dynamic Energy Balancing® classes until next summer or fall.

 

I hope to see you this Fall, should my classes fit with your needs and desires-

 

Yours in light,

Nancy Toner Weinberger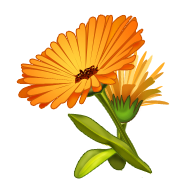 Teaching Skills for the Workshop Leader
- A workshop to prepare you for becoming a CE Provider. For more information, click here.
You can register for the September class by emailing me your name, address and phone number, and a littel about your experieince and what you would like to teach.

September 28- October 1, 2018, for 24CE in Raleigh. Tuition $595.
We have a discounted rate at the Hampton Inn, a very nice hotel, and there are numerous other hotels nearby, both less and more luxurious. You will need to take a cab or uber from the airport if flying in.  
Freedom Bodywork® Level 1 - 

    ...an interpretation of the teachings of Dr. Milton Trager...

    Freedom from pain
    Freedom from tension
    Freedom from fatigue
    Freedom from boredom

The material presented in this class is drawn from Nancy's Trager® practice of more than 30 years. In this experiential class, you will learn movement explorations and hands-on protocol. You will explore rhythmic movement, spirit of inquiry, imagination, intention, freedom, creativity, listening touch, responding, suggesting, accepting, meditative states of mind, connection, nurturing, love, safety, playfulness, fun, pleasure, gravity, weightlessness, ease, memory and recall. Technique includes weighing, compression, tossing, shimmers, rocking, rhythmic movement, sculpting, elongation and more.

There are two 3-day classes for Level 1. I recommend you take both, starting with the one in September, which is somewhat easier than the Clent Supine class.
Each course:
Friday through Sunday, 9:30am-6pm each day; 21 CE Hours
Tuition: $420
Level 1 Client Supine and Level 1 Client Prone may be taken in any order. If both classes are taken within a year, the second class is offered for only $375. Course may be repeated within 3 years for $150, space in the class permitting.

Class Schedule: Freedom Bodywork®
September 14-16, 2018 — Level 1 Client Prone — Weaverville, NC
November 16-18, 2018 — Level 1 Client Supine — Weaverville, NC
Register on the Calendar page. Class maximum 10.
Or email me by responding to this email to pre-register.
I  will send you travel information when I hear from you regarding your interest.


I advertise all my classes in the PERG!