BIGGER AND BETTER: HBO IN 2012
NEXT YEAR "MOST EXCITING YET"
MOVING IN TO THE DIGITAL SPACE
STAYING TRUE ON SOCIAL MEDIA
---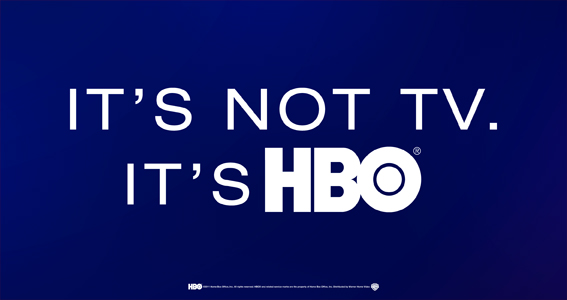 ---
It's been called the company's biggest year ever and, as 2012 approaches, television giant HBO is gearing itself up for a hectic 12 months. The coming year is going to be its biggest ever, with a release slate that is 50 per cent bigger than 2011's schedule and includes both returning franchises and new series coming to DVD, Blu-ray and digital formats. So with that in mind, we've teamed up with HBO to preview the exciting year ahead. Here's our special guide to HBO's 2012 (normal service on The Raygun will be resumed tomorrow afternoon…)

HBO as a company has become synonymous with all that is great in American television; most of the highest critically acclaimed US television shows of the past decade or more have come from the company – think The Sopranos, Band Of Brothers, The Wire and many more (the list is endless see our website for its 10 bestselling titles ever). So it was no surprise that when UK television operator Sky decided to launch a new channel, Sky Atlantic, HBO product was the cornerstone in terms of programming. The marketing might and muscle that Sky has brought to the table, coupled with HBO's canny knack of making award-winning programming, has set things up beautifully for HBO's home entertainment arm in 2012. As Henry McGee, President of Home Entertainment at the company said: "HBO has been going from strength to strength in the UK and 2012 is set to be one of the most exciting years yet. We'll be welcoming two fantastic new shows to DVD in 2012, namely Boardwalk Empire and Game Of Thrones. Sky Atlantic has done a great job at launching these titles at broadcast, and we'll be looking to build on the strong critical acclaim and enthusiastic fan reaction that they've both received."
---
Its roots may lie in television, but HBO has a firm grasp of other home entertainment forms. Its releases were at the centre of the explosion in television programming in the past year and the public's unending appetite for TV boxset fare can be traced back to the company's release of Band Of Brothers. HBO is continuing to invest in home entertainment, both in terms of additional features for DVD and now Blu-ray too, as well as planning significant marketing spends for 2012. Its support of new formats is further illustrated by a UK initiative that will see the second season of Treme, the groundbreaking, highly acclaimed drama from the creator of The Wire, being given an exclusive Blu-ray window ahead of the standard DVD window. For its two biggest releases of the year, Boardwalk Empire and Game Of Thrones, HBO is investing both in the quality of the packaging and its commitment to spending on marketing too. As HBO's head of Home Entertainment Henry McGee said: "With a big investment in SD and BD releases that have a wealth of extra content, along with impactful marketing campaigns designed to excite and engage the DVD consumer, we're confident that both Boardwalk Empire and Game Of Thrones will be stand-out DVD releases in the UK market next year."

But it's not just in the physical formats that HBO is planning to make waves in 2012. The company is becoming an increasingly important player in the digital arena too. And it has pledged that it is looking at all potential routes to market as new services arrive. "Alongside DVD, HBO has had a hugely successful year of growth in the digital space. With high expectations for another strong year in 2012, HBO will be expanding onto new platforms, thus broadening the presence of the HBO brand and our key franchise releases," said Henry McGee.
---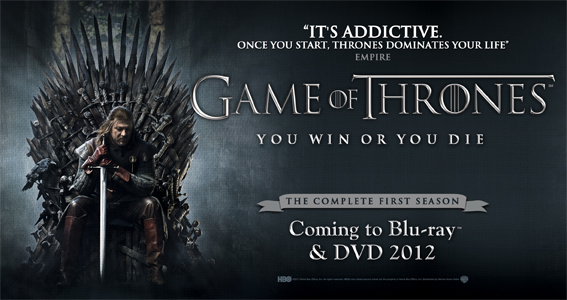 ---
And so on to the product… Much has been made of the purple period being enjoyed by American television, and if one programme is indicative of how big-name talent is queuing up to work on US TV, then it's Boardwalk Empire. Its pedigree is impeccable, created by Martin Scorsese, one of America's finest living film-makers with a 40-plus year career in Hollywood behind him, it's the veteran director's first major foray into television. It boasts an incredible cast, from star Steve Buscemi as Nucky, the gangster in Prohibition-era Atlantic City, through its huge cast of characters, including Brits Kelly McDonald and Stephen Graham, its sweep and scope is bigger than anything Scorsese has done before it (not least in terms of its huge set) and it was no surprise that it was the flagship show used to launch the new Sky Atlantic channel earlier this year. After the critical acclaim and impressive viewing figures and with the second series currently airing on the channel, the first outing is released on DVD and Blu-ray on January 9. HBO Marketing Director Ian Fullerton said: "We feel extremely lucky to be adding another high quality production to our portfolio and we are all very excited to start working on this. Boardwalk Empire explores the birth of organised crime during 1920s prohibition in Atlantic City and it's great to be able to bring these themes out within our campaign especially with the help of some exciting PR stunts. We will also be running an extensive media campaign including TV and press that will showcase the corruption of the period as well as breathtaking set and costume designs that make this title so unique. We're looking forward to educating and intriguing folks whilst introducing this series through our micro-site and sparking some discussion surrounding our 'HBO Sessions' - a newly launched social platform for debate and discussion about our shows."

Another series making its debut on DVD and Blu-ray for the first time in 2012 is Game Of Thrones; the bloodthirsty medieval action tale starring Sean Bean and a cast of thousands. Epic in theme and pressing all the right buttons for the genre (buckets of blood, acres of flesh), Game Of Thrones is one of the most-talked about programmes of 2011. And to match a series of this scale, HBO is planning a blockbuster-sized campaign for the release. "HBO is delighted to welcome Game of Thrones into the catalogue and it's another extremely exciting project to be working on, especially as it's my personal favourite show to watch at the moment," said HBO Assistant Product Manager Sophie Knight. "With the feel of a theatrical release, we'll be launching this series with a nationwide media campaign, an online and offline PR campaign, as well as a key focus on social media so this is certainly a title that you won't be able to miss. With such a dedicated franchise fanbase we'll be looking to involve the fans as much as possible throughout our campaign as well as equally showing newcomers that Game of Thrones is bringing a unique and fresh genre to the table with something for all to enjoy."

There are the third outings for both Big Love and In Treatment also to come in 2012. The former is the Emmy and Golden Globe-nominated drama which boasts an impeccable cast, with Bill Paxton as the polygamist Mormon with three wives (Jeanne Tripplehorn, Ginnifer Goodwin and Chloe Sevigny) living in three houses side by side. Its cast includes such acting luminaries as Harry Dean Stanton and Bruce Dern. The latter is another award-friendly series, with Gabriel Byrne, the psychoanalyst with problems of his own as well as a number of difficult clients. As well as Byrne's gong, Oscar winner Dianne Wiest has also earned herself an Emmy for her turn as Byrne's own analyst.

As noted above, HBO is giving an exclusive Blu-ray window for the second season of Treme as a UK initiative. "Historically TV on Blu-Ray hasn't converted as well as films, so we are keen to try out new initiatives to encourage the consumer to buy into Blu-ray. Treme is a great title to trial this with; the music and colours are most impactful in Blu-ray. The idea is that 'you can get the new season early' by buying Blu-ray. We'll be supporting the Blu-ray window with full marketing spend, investing in particular in media and PR to raise awareness. We're really looking forward to seeing how it goes," commented Ian Fullerton.

Vampires are, of course, all the rage, especially among teens and twentysomethings, as evinced by the ongoing success of the Twilight franchise. And another key franchise that is proving to be spectacularly successful for HBO is True Blood. The fourth season of the programme is also due on DVD and Blu-ray next year, accompanied by complete boxsets covering all four seasons of the programme. Given its younger viewing audience, the release further gives HBO the chance to expand its social media efforts. HBO UK Social takes in its work on Facebook (Facebook.com/ukhbo), Twitter (@HBO_UK) and its own website (HBOuk.com), as HBO's Sophie Knight explained: "True Blood is an excellent series to work on not only because you can have great fun with it, but the anticipation of the extremely dedicated fan-base is extremely hard to miss. This has been a great opportunity for us to explore the social landscape. Our social media efforts are something that we are extremely proud of for this franchise and we have grown our fan page on Facebook to nearly 65,000 fans, which is a great achievement for a year's efforts. This has provided us with a direct platform to communicate with our fans and reward them through competitions and up to date information. This is definitely something that we will look to continue as we launch the DVD and BD release of Season 4 next year as well as considering new exciting ways to interact with the fan base."

Another long-standing stalwart of the HBO catalogue has been Curb Your Enthusiasm. As fans of Larry David's misanthropic creation will testify, the eighth series of the programme is just as good, if not better, than it's ever been, with David and his regular cast heading to his old stamping ground of New York. As HBO's Sophie Knight said: "'We're so excited to be welcoming 'LD' back into the fold for the eighth season. And what could spell more trouble than Larry in the Big Apple? We'll be releasing a complete series box set to include the latest season which will no doubt be at the top of Christmas lists next year."

Next year will see another round of HBO's long-running comedy arriving, although sadly the award-winning Entourage has come to the end of its run… "Entourage has been an extremely exciting series to work on and we're certainly sad to see it end. But if it's any consolation it will be going out with a bang. We're investing more marketing spend than before for the final season campaign, covering a whole range of media channels with a particular focus on press and digital. PR will be an important part of highlighting the end of the unforgettable series, and we'll also be looking to do some interesting stunts and social activity to mark the end of an era. We'll be releasing a complete Season 1-8 box set for the first time ever which will no doubt be in high demand next year," said Sophie Knight.
---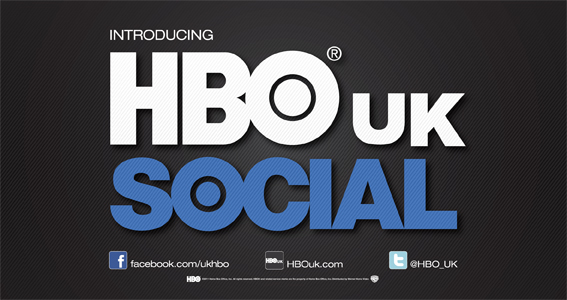 ---
The campaign for HBO's Mildred Pierce, another gong-winner, the last HBO release of 2011 and due to land on DVD and Blu-ray next week (November 28), has now well and truly kicked in. It was launched with a high profile bash at the plush Connaught Rooms, with a suitably old-fashioned theme and will continue well into its release. Sophie Knight stated: "We've got some exciting things in-store for the Mildred Pierce release campaign. Not only are we advertising the release across press, digital and vod platforms, but we also have a dedicated gifting campaign throughout December. Our online and offline PR campaigns are going to be key to generating awareness around the title, and we've paired up with healthier cake company Petit Pois to secure in-store activity at Harvey Nichols on the Saturd
ay post-release. Exploring the themes of fashion and style during the Depression era will also play a key part in targeting female publications both online and offline."



QUOTE OF THE WEEK


"It's worth mentioning that HBO's release slate has grown rapidly with 2012 having 50 per cent more releases than the current year. At HBO, we're very much looking forward to working with our partners to make 2012 our biggest year yet."
Henry McGee, President of HBO Home Entertainment



SITE OF THE WEEK


Find out more about HBO's slate at its own purpose built UK website at www.HBOuk.com.

TWEET OF THE WEEK
With details of its forthcoming releases, links to sites, news about programmes and the odd juicy quote, it's well worth following HBO's bespoke UK Twitter account… Follow them on @HBO_UK…

TRAILERS OF THE WEEK

The first HBO UK Sessions is over here, and it's well worth a look…
Here's Dustin Hoffman and Nick Nolte, among others, in the eagerly awaited Luck…
The game begins… Here's a look at Game Of Thrones…
One minute and we guarantee you'll be hooked on Boardwalk Empire…
And we'll end with a reminder of some classic HNO programming…
To subscribe

to
The Raygun newsletter, please email
info@theraygun.co.uk
To unsubscribe, email
info@theraygun.co.uk
with unsubscribe in the subject