Q3 TRAILER GOES FURTHER
TEACHING A WIDER AUDIENCE
INNOVATION BOOSTS DIGITAL…
…AND RETAIL EFORTS GROW SALES
"BE CONFIDENT AND POSITIVE"
HERE'S A TRAILER WE MADE EARLIER
YOUNG PEOPLE PIRATING LESS…
…LEGITIMATE SERVICES WOO YOUNG PEOPLE
BRITISH IP CELEBRATES CREATIVITY
SAVING IT ALL FOR WHITNEY
AT THE MOVIES
TRAILERS OF THE WEEK
---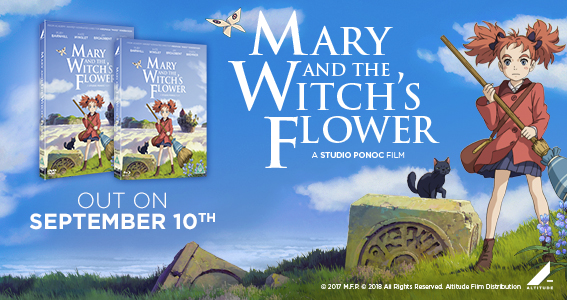 ---
If you can't read this newsletter or see the ads, please click here 
It Was A Good Week For… BASE events managing to instill some enthusiasm into the business…
It Was A Bad Week For… Piracy down among young people in the UK and elsewhere in Europe, bad news for dodgy sites…
The BASE Innovation and Category Showcase, presented by the trade association in conjunction with retail group ERA, took place with a strong showing from retailers, distributors and assorted suppliers from across the industry at the Picturehouse Central. And it was good to kick off with some good news, as BASE confirmed that its quarterly trailer produced with members for retail, PR and promotional use was going from strength to strength. Launched for Q2 earlier this year, with initial partners of Yahoo, the Daily Mirror and Digital Spy all showcasing the reel highlighting the best of what was to come in the second quarter of 2018. And the second outing, for Q3, which opened the proceedings, has gone even further, adding the MTV and Independent among its media partners, and both Amazon and Sky using it to show what was on the way to buy and rent. And BASE's Mike Hird announced even more good news, as Sainsbury's is to use it across some 160 stores. He said: "It came from looking at how best we could help retailer, the first one did a fantastic job and it's grown even further."
We'll run through the presentations from the forum side of the event, which offered views from inside and outside the business. "Retail is dead. Long live retail." That was one of the key messages from Derya Yildiz, principal analyst at Kantar Consulting, who outlined the changing retail landscape in the UK and beyond. She painted a picture where the landscape is rationalising, with less outlets, less categories and yet opportunities still being present thanks to an increased number of trips to different stores, more touchpoints, greater mobile commerce and more. Omni-channel shoppers, Yildiz noted, also spend more. Among younger generations, smartphone use is normal, especially among centennials (younger than millennials, the first generation to truly grow up digitally dependent). Yildiz highlighted retailers such as Amazon, which had built a whole new retail eco-system, with only one element lacking ("Amazon doesn't have social media… yet," she said); as well as Game ("It's embraced the fact that its shoppers have a common passion, embraced the lifestyle") and Dixons Carphone Warehouse, where the store has become part of the shopping experience, acting as a showroom, where customers can browse, knowledgeable staff with tablets help them and also upsell. Retail, Yildiz concluded, had to "reconnect with the shopper, rethink the space and redefine its capabilities, by finding new partnerships – Amazon has been constantly making friends, the partnership part is very important – and finding new routes to consumers."
---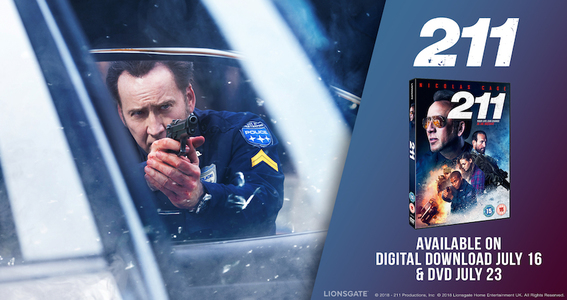 ---
Going beyond the book, telling stories to wider audiences and moving beyond the confines of traditional publishing… Thomas Merrington, of Penguin Ventures, explained how his arm of the publishing giant had moved from the traditional environment it had been in for so long and out into the wider world. "We tell the complete story," he said, using examples like Beatrix Potter and Peter Rabbit as well as The Snowman to illustrate how it was adding immersive and experiential elements to long-established brands. in the case of the former, it had identified three distinct groups and audiences to reach for – the classic books bought for babies and tiny children, the animated TV adventures for pre-schoolers and the Peter Rabbit film for six to 12-year-olds. "The business woman in Beatrix Potter would be thrilled," Merrington said. With The Snowman, it was appealing to millennials who preferred experiences by hooking up with Backyard Cinema to create big screen moments for fans. 
Customers are what they love is the view of customer insight experts, who have, said Edwina Dunn, from data firm Starcount, and one of the people who helped Tesco Clubcard become the success it is. Running through a brief history of consumer insight, Dunn said in the 1950s it was about social demographics – you are your job – in the 1980s it was geo-demographics – you are where you live – and in the 1990s it was you are what you buy. Now, she said, you are what you love. Dunn said: "In the 1990s we were using data to work out what people buy. Now, it's about what drives passion and motivation. She went on to look at the store of the future, where experience was key, retailers need to be agile and welcome technology, using robots, voice commerce and facial recognition to make for frictionless shopping. Outlining retailers' problems, Dunn noted that they ignored customers at their peril. she said data was key for retailers, and doing nothing is no longer an option, particularly when it came to data, which is moving ever faster ("one year is like seven dog years in data," Dunn said. She concluded: "The truth can often be painful – for example, when you see your best or loyal customers leaving you – but if you have the courage and mindset to relentlessly explore weakness or failure, your business will start to improve performance."
Where the Innovation Forum works for many was in sharing learnings from outside our business, as outlined above, with those from inside the industry. This came as four BASE awards winners ran through the campaigns and efforts that earned them their gongs. Disney's Carolyn Erwood talked about how it had attracted new consumers into the digital ownership category with its Download and Keep promotion. It was, she said, "not connected to new release or catalogue, it was purely about education. With four key objectives (driving awareness, demystifying the concept, encouraging trialling and participation, supporting the wider industry), it used an authentic voice, teaming up with the likes of the Daily Telegraph and YouTube influencers and parent bloggers. "We saw some very strong results. Consumers really engaged with the content and it had a positive impact." Carla Bell from Warner talked about its digital efforts: "Our key objective was driving digital ownership, a way of doing that through education and addressing the barriers to entry." This entailed setting up at Westfield in east London, talking directly to consumers via tech-savvy ambassadors. Anyone spoken to got a free Warner film to download. "We saw more than 1,000 consultations with the Warner Bros elves and each had multiple people there. It was huge. Consumers were bit confused about hit it differed from Netflix, and how you got it on a TV. From a Warner point of view we thought it was a massive success. Once you explained how simple downloading was, they couldn't believe it. We gained valuable insights and data we're already using in our marketing strategies this year."
Retailers also talked about their own innovations, taking in both Sky Store and its work within the Sky VIP scheme, as well as HMV. In the case of the former, Tom Papps talked about how it set up the loyalty and rewards scheme to offer its key customers more and also getting them into the habit of buying or renting films digitally from Sky Store rather than elsewhere. It set different loyalty levels depending on how long customers had been with the service, with every customer getting a free Sky Store movie. "Our customers like content, but they were buying elsewhere," he said. HMV's John Delany outlined the retailer's different schemes (it was nominated for three), focusing particularly on its Top 100 TV. "We wanted to create our own list, we didn't want to target someone else's customers." It used its store staff to draw up the list ("they're passionate about the brand, the best ambassadors for your product, connecting, engaging and selling to customers"). It used all the weapons in its armoury, from in-store merchandising to social media to push the campaign, and, as Delany said: "It elevated the campaign, increased sales and made retailing box sets a lot more fun for everyone involved."
---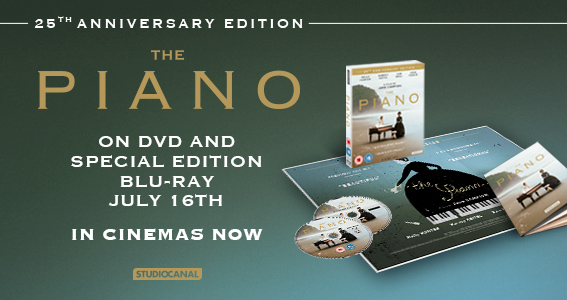 ---
The industry is facing a changing dynamic trading environment, said BASE chairman and Fox md Robert Price. In a rallying call to the industry, he noted that while there challenges, the market was still important. "Shoppers see real value in what we offer," he noted. "The relationship with the audience and customers continues to evolve." Physical sales should, he noted, be championed and reinvigorated, with 4K continuing to offer growth. "We need to push harder to promote it more." Digital continues to offer growth too. He touched on piracy on World IP Day ("we need to work to protect IP, remembering that the biggest infringers are often the most active consumers"), before concluding: "We need to keep learning together, to be confident and poise about what this market is and where we can grow."
Ad then it was time for Blue Peter presenter and all-round lovely bloke Radzi Chinyanganya (just Radzi to his army of fans), who, after outlining a key forthcoming charity fundraiser in the shape of Action for Children's entertainment quiz due to take place later in the summer (you can find out more about it here) and then ran through, as he understated "some of the highlights coming to disc and digital down the line", showing of some exclusive material, never-seen-before footage and a whole host of trailers, clips and more for the category showcase…
Commenting after the fact, BASE chief executive Liz Bales, who praised the industry's engagement and enthusiasm for such events, said: "Judging from the feedback we've been receiving since the Showcase, our guests were as blown away with the speakers and the content as we were. With colleagues heading into a seriously busy Q4 it was great to see so many value the investment of time in coming along to hear from such relevant and inspiring speakers as Derya (Kantar Consulting) Thomas (Penguin Ventures) and Edwina (Starcount) who all had timely, translatable and fascinating thinking to share.Equally, the BASE Awards panel offered a valuable reminder of what successful innovation can look like at retail and distribution, underlining Robert Price's shout out for bold, confident category moves as we lean forward towards Q4, the perfect segue into the Showcase, with BBC TV's Radzi establishing himself as an informative and charismatic ambassador host , eloquently powering anticipation for the content to come in Q4 and beyond."
---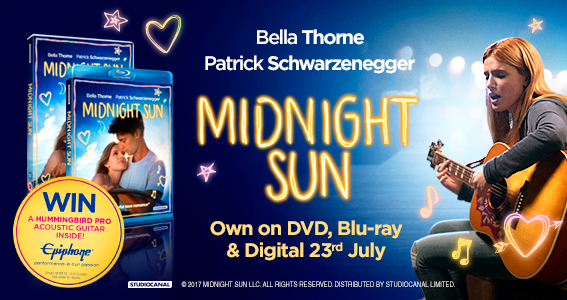 ---
As well as being the date of the Innovation Forum and Category Showcase (and something or other in the US too), July 4 was British IP Day, with the anti-piracy groups doing their bit to celebrate the importance of copyright and the threat posed by piracy. The day also saw the Intellectual Property Office (IPO) revealing the latest from its Online Copyright Infringement tracker, which looks at downloading and streaming of films, TV, music and more. There were some encouraging signs, particularly among younger audiences. For while overall infringement levels remained static compared with 2017, some groups were accessing less content illegally, including the key 16 to 24-year-old age group. Overall within the late teens and early 20s, infringement levels have fallen by seven per cent over the past three years, with a five point fall in the use of illegal services across the board since 2013. The UK has a lower infringement rate (at 25 per cent of online consumers) than Canada and Australia (at 26 per cent and 38 per cent respectively). Television is the top category, with infringement levels of 23 per cent among consumers of TV, ahead of films (19 per cent), music (18 per cent), software (down to 20 per cent) and sports at 21 per cent. Almost two thirds (65 per cent) of consumers of the key content groups such as TV and films were paying for some content now, up from 60 per cent. Kodi services were the most popular, with Bit Torrent use falling. 
Launching the Online Copyright Infringement tracker report on Wednesday, IP minister Sam Gyimah said: "The variety of legitimate services now available to consumers is extraordinary and our world-leading creative industries have made great strides in meeting the demands of viewers and fans, so there really is no excuse for the ongoing use of illegal services. Today's findings are a positive step forward in stamping out online copyright infringement, but we cannot afford to be complacent. We are committed to tackling piracy and helping this vibrant sector go from strength to strength through our Creative Industries Sector Deal, a major part of our modern Industrial Strategy." Alliance for IP director general Eddy Leviten said: "British IP Day is a celebration of the creativity that brings great products, brands, design and content to consumers worldwide. Today we are taking that message to Parliament and ensuring that MPs across the political spectrum understand the need to protect IP and support creators of all kinds. The OCI Tracker is a valuable measure of progress in the UK in the use of legitimate content services but piracy levels remain at one quarter of the population, which is still far too high." Temporary DCI Nick Court from City of London IP crime unit PIPCU said: "It is encouraging to hear that consumers are favouring subscription streaming services and that illegal streaming is becoming less attractive, especially to the young. Digital piracy is a problem that has a number of risks associated with it, including enabling children to watch inappropriate content, and we continue to encourage people to use legitimate services in order to avoid falling victim to such risks. We are hopeful that the younger consumers who are using these legitimate services will lead the way in encouraging all users to do the same."
The Alliance For IP as mentioned above hosted its own  events at Parliament,  with IP minister Sam Gyimah among those addressing assorted politicians, decision makers, content creators and more. Gyimah said: "This is an important occasion – IP is the lifeblood of modern economies – and there is much to celebrate... The work we are doing to improve understanding of, and respect for, intellectual property is beginning to pay dividends. However I recognise there is still more to do, with 25 per cent of consumers still accessing some content illegally. I am committed to tackling piracy. Through greater collaboration we can continue to reach the current and next generation of digital consumers, for the long term benefit of us all. Our modern Industrial Strategy and the transformative Creative Industries Sector Deal are key in helping us achieve this. I wish you all a happy British IP Day and an enjoyable evening." Both BASE and the FDA were among those sponsoring the event, while Lionsgate's Nicola Pearcey gave a speech on behalf of BASE.
The FDA was present at the World IP Day reception, and also used the opportunity to announce some measures of its own, this time aimed at encouraging people to join the industry at the same time as educating them about how distribution works. It has launched the UK's first massive open online course (MOOC) to help educate would-be film distribution executives. It uses online resources and reading material to help them work towards their goal and, as Lord Puttnam said: "I'm delighted the distribution sector in myriad ways is pro-actively inspiring both current and future generations, and shining an ever-brighter light on the vital business disciplines that drive our dynamic film industry. As a former Chancellor of the Open University I'm well aware that online education can utterly transform access to learning. I hope that our new MOOC inspires a large number of participants, not only people already involved in one or other branch of the media, but also those who might now consider the film business as an option for the future. When they do so, they'll find an outstanding internship scheme purpose-built to open doors for people who might not otherwise have the opportunity." The FDA also announced plans to widen its training and internship opportunities, as well as the signing up of two new members, indie distributors Bulldog and Trinity.
---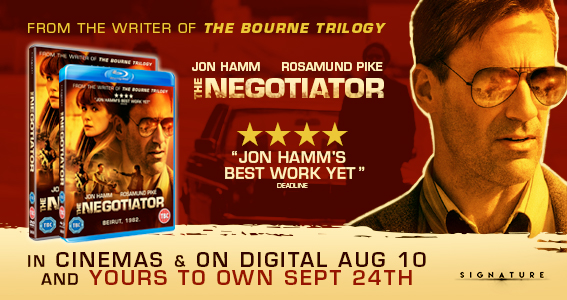 ---
It's taken us a while to get to our regular midweek round up, but it's amazing to note that this week has seen The Greatest Showman, the film that somehow can't stop performing, notching up another landmark as it returned to the top slot according to the Official Charts Company's midweek bulletin. It sold 16,000 in the first three days of this week, enabling it to return to number one after its stint in the spring, and joining the soundtrack in pole charts position, the audio having dominated the charts for some months. New entries on the chart included the highest, with BBC's Doctor Who Collection Season 12, a programme more than 40 years old, entering at number four. Other top 10 titles coming in to the reckoning include Game Night at six, Lady Bird at eight and Marvel's Agents Of SHIELD at number 10. You Were Never Really Here is just outside the 10, followed by Nic Cage joining The Humanity Bureau at 15, The Bridge at 16, I Kill Giants at 20, The Endless at 21, A Very English Scandal at number 26 and Spinning Man at number 28. 
If the screen entertainment business was to ever select a true video star for our age, then they'd be building a statue of Nic Cage. He truly is the gift that keeps on giving, ratcheting up the sheer volume of films he's made in the past few years, with most guaranteeing a strong chart position week one and continuing to sell well until the next Cage outing comes along. Want proof? Well, the latest from the star has made an appearance in the midweek charts listing, according to the Official Charts Company. The Humanity Bureau, released by 101 Films, in at number 15. Commenting on the title, 101 FIlms' Tim Scaping said: "Nicolas Cage remains a strong draw on DVD, as he proved last year with our own Vengeance, and Humanity Bureau plays to his strengths, with Cage as a weary government agent in a dystopian near-future who ends up on the run. We think it's proving and will prove to be a strong seller on physical and EST." Next up from Cage – Lionsgate's 211 due on digital on July 16 and physical formats a week later.
To the BFI in Stephen Street and its rather plush and underused screening rooms downstairs for a special screening of the rather excellent First Reformed, due at cinemas in July ahead of a home entertainment bow via Universal, which has picked up worldwide rights outside of the US. The film has already earned coverage courtesy of its Sundance London screening and accompanying press visit from star Ethan Hawke. We were there at the invitation of the company that financed the film, Omeira, which includes a couple of familiar names among its directors – industry stalwarts Martin McCabe, who started his career at Palace Video, and Mick Southworth, who includes the likes of Feature Film Company and Film4 on his CV. The pair are now working at the film financing company and the Paul Schrader penned and directed film is the first under their banner. It's already earned raves from its US release and, given the fine performance of star Hawke as the tortured reverend and Amanda Seyfried as a pregnant woman he becomes close to, it's easy to see why. As the Washington Post noted: "This mesmerising drama of a pastor's crisis of faith feels like the movie Paul Schrader was put on this planet to make." Omeira is now working on its next production, due to shoot later this year, and it's a lot closer to home – it's set in and around the Manchester music scene of the 1980s. 
---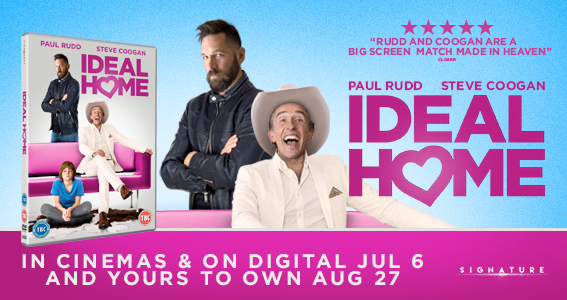 ---
It's a busy time at Altitude, with a slew of releases due at both cinemas and home entertainment formats in the next month or two. At cinemas this weekend  – you must have seen the publicity and marketing for it – is Whitney, a documentary looking at the life and times of the tortured singer, its profile boosted by some of the shopping revelations. It follows the footsteps of one of Altitude's biggest titles thus far, Amy. Its experience pushing a film about a tragic singer to both theatrical and home audiences is crucial for this outing. The company's Adam Eldrett said: "This weekend we release Whitney into cinemas, a distinctly different offering from Can I Be Me which released last year. Kevin Macdonald's new film really is the definitive story of Whitney Houston, featuring over 75 interviews from those closest to the troubled singer, none of who had spoken on camera properly before about her life. The film is being reviewed incredibly well and deserves all the plaudits it's receiving, it will be an important title for us this Q4."
Following this into cinemas is something completely different, as Spitfire is another documentary, albeit one looking at the fighter plane often credited with helping win not just the Battle of Britain but helming change the outcome of the entire Second World War. It's due for a vod and theatrical on July 20, with the physical bow in September. Altitude's Adam Eldrett said: "Timed to release as part of the RAF's centenary year celebrations (RAF100), our special one-night-only event will feature exclusive additional footage recorded at the world premiere on July 9 and will be followed by a Q&A moderated by 'Honorary Group Captain' Carol Vorderman and very special guests. Our campaign is fully integrated with the RAF100 activity (including grassroots support across aviation and forces organisations), with the PR activity coordinated to take advantage of the largest flypast ever seen over central London, on July 10. With the recent success of The Dam Busters, we anticipate this to be another patriotic celebration in remembrance of the mighty men and women that helped win WW2. We are working on some wonderful additional content for the physical release."
Already released at cinemas and heading to physical formats on the same day as Spitfire is another biggie from Altitude, Mary And The Witch's Flower. Here's the company's Adam Eldrett on the release: "Following its theatrical outing it feels there is an army of Ghibli fans right behind the film which comes from the newly created Studio Ponoc, not to mention a whole new following who have discovered it on theatrical release. We have standard DVD and Blu-ray editions of Mary available, both contain the English Dub which features the exceptional voice talents of Ruby Barnhill, Kate Winslet and Jim Broadbent. All our SKUs also contain original Japanese language versions. We also have a special edition Steelbook which is a huge focus for the campaign Our standard SKUs do contain a good offering of bonus content but the Special Edition Steelbook offers the full compliment of all the extras and it also comes with a copy of the original dialogue script and a set of exclusive o-cards. Pre-orders for the Steelbook are already strong and I think this will be a hot item come release day for specialist retailers such as HMV."
---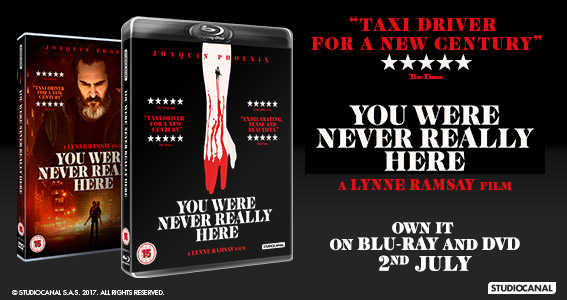 ---
Eureka used its social media channels to good effect once more on Friday (July 6) as it unveiled its September titles, which range from classics – Billy Wilder's Witness For The Prosecution – through to more recent outings of note (Oliver Stone's Salvador) for its Masters Of Cinema imprint, another martial arts great with Jackie Chan in City Hunter, a new addition to its Montage imprint in the shape of The Butterfly Tree and a new thriller Rescue Under Fire. Oh, as if that wasn't enough, there's also a big theatrical release in Lucky, starring Harry Dean Stanton. Commenting on the slate, Eureka's Jacob Milligan said: "We are proud to continue our long-standing association with the films of Billy Wilder with the addition of Witness for the Prosecution to The Masters of Cinema Series. Featuring one of Charles Laughton's greatest performances, it is a release that is not to be missed. Oliver Stone's Salvador, an early gem from the often controversial filmmaker, completes our Masters of Cinema releases for September and both come packed with hours of extra content. City Hunter continues our recent run of classic Hong Kong action titles on Blu-ray, following the great fan response to our releases of Iron Monkey and Police Story & Police Story 2. Sourced from a brand new 2K restoration, this quirky action-packed cult classic is one of Jackie Chan's most visually creative films. The Butterfly Tree and Rescue Under Fire are both confident debut films from talented new directors, and they round out a great September line-up." –   
One of the highlights of the past week from where we're standing has been the picture that went viral of Anne Diamond, presenting The Wright Stuff on Five, holding up a copy of a forthcoming home entertainment release. For it wasn't just any old release, this was a copy o the July 9 title, Attack Of The Adult Babies. The presenter had interviewed Dominic Brunt, one of the brains behind the film, to help promote the release and ended up holding up the sleeve, adorned with original artwork created by Evil Dead artist Graham Humphreys. It was part of a campaign that has seen the film sell out of its limited edition packaging, with the title shaping up nicely for indie label Nucleus Films. The company's Marc Morris said: "We think this is hilarious because, as anyone of a certain age will remember, Anne Diamond campaigned about the evils of video nasties and violent games. And here she is, plugging the equivalent. The limited edition has already sold out, with most going to HMV, who will be racking it front-of-store and charting. And we have the Trump baby blimp helping with promotion too."
Meanwhile, also shipping to horror aficionados from Nucleus after its successful crowdfunding campaign are a brace of classics Death Laid An Egg and Lady Frankenstein. The imprint had sought backing from fans and devotees to help fund the extensive restoration and impressive packages it wanted to put together to give them the treatment they deserved. And it is now giving trade-wide releases to both, with the pair due on August 13. It's a route that's increasingly attractive for independents. taking out some of the uncertainty in such ambitious projects, and one that Nucleus is likely to follow again. "Crowdfunding is something I think we'll use again," said Morris. "Both have been re-mastered from the original negatives and make their UK home video debut. We're very happy with how the campaign went, and would certainly consider doing another. It's a lot of hard work, particularly the shipping out of 2,000 discs. But crowd-funding certainly lessens the risk on titles you're not so sure about, and generates a lot of interest for the retail versions as there are always the fans who missed out on backing it.
---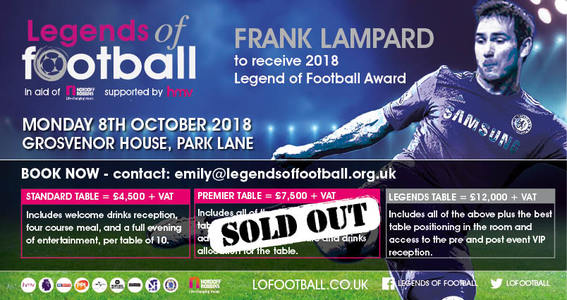 ---
"We see a significant drop in the pirating of series which is not without a link to the boom in SVoD platforms. Netflix has managed to reel in pirate consumers who weren't signed up with a legal service before. In 2017, there were 20 per cent more pirate consumers paying for a Netflix subscription than the year before."
A report from EY, quoted on TorrentFreak, which suggest that the uber of pirates in France has fallen by eight per cent over the past year.

AT THE MOVIES
Hot weather and football created a perfect storm a June rolled into July, with Sicario 2: Soldado performing well in the exceptional circumstances, taking just under £700,000 in its opening weekend. Other new entries n the UK box office top 10 included Tag, with just under £500,000, Bollywood title Sangu with a similar amount; Adrift with a touch above £400,000 and Patrick with a touch below £300,000. 
The next Men In Black film, due at cinemas next summer, has upped a gear with new cast members this week being announced as joining Chris Hemsworth and Tessa Thompson in the secret agency keeping an eye on the aliens among us. And it's certainly upped its comedy chops, with Rafe Spall and Kumail Nanjiani, the latter from The Big Sick, of course… 
The home entertainment release hasn't even made it to stores yet, but talk this week has turned to a sequel for one one of the year's biggest hits thus far, certainly in terms of its budget to box office ratio, A Quiet Place. Producer Andrew Form has revealed that work, or at least loose discussions, have turned to a follow up film. And better still, director John Crasinski will be involved. Form told Collider that the sequel would be worked up at its own pace, rather than rushed onto screens…
The final one for Skyscraper and we're still excited…
You're on The Raygun newsletter mailing list, which has been running for eight years, because you requested it, have been recommended to us or sent us emails. You can unsubscribe at any time, if you're daft, using the link elsewhere or by emailing as below. But of course, you don't want to do that, do you? We don't share your information with anyone else, we don't like cookies and we're the good guys. We care because you do… 
To subscribe to The Raygun newsletter, please email
info@theraygun.co.uk
with subscribe in the subject matter
To unsubscribe, email

info@theraygun.co.uk

with unsubscribe in the subject
For editorial or advertising queries, contact

tim@theraygun.co.uk