MISERABLES BRINGS CHEER TO TRADE…
HMV TWEAKS FLAGSHIP STORE
DJANGO: FREE AND IN STORES AT LAST
ANOTHER JOINS SECOND SIGHT'S BROOD
SIGNATURE CONTINUES TO MAKE AN IMPRESSION
AND HEFTY SLATE FOR INDIE TOO
TRAILERS OF THE WEEK
---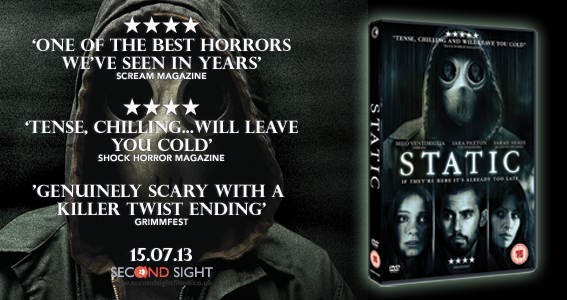 ---
I
f you can't read this newsletter or see the ads, please click
here
It Was A Good Week For…
Plenty of new releases out there performing well, as our newsletter shows. Leading the way is Les Miserables
I
t Was A Bad Week For…
Commuters at St Pancras, as a massive Universal-inspired flash mob invaded the station and even announcements were suspended…
Last week we reported on the latest in eOne's acquisition of Momentum and the integration between the two companies this week. And it's good to report that the newly-integrated team celebrated a one-two knockout, taking the two top slots in the chart. One was from the old eOne set-up, the other from Momentum, and it showed that the difficult task in pulling the two companies together has not affected its sales. The Impossible did 128,000 units in its first week, well above targets, while Quartet also went further than forecast, selling more than 100,000 in its first week. Head of marketing Matt Brightwell said: ""To have secured the top two selling titles this week is very pleasing, especially both performing ahead of forecast in what is a challenging market. We anticipate this is a sign of things to come." Head of sales Neil Williams added: "We have a huge slate rolling out over the coming year. Both titles sold really well through our integrated retail strategy, something we will employ in the future with our volume of releases. To deliver this success so soon is exciting for the integrated company."
And so Les MIserables arrived in stores this week with all the accompanying brouhaha, much of it previewed here on last week's newsletter. Chief among the activity was a major splash in the Mail On Sunday, which gave away a Making Of DVD, while Monday saw the nation downing tools and having a sing-song for what Universal had dubbed National Sing Your Day. There were flash mobs and activity around the UK, with the biggest event taking part at London's St Pancras station as hordes took part in a version of Do You Hear The People Sing?, with classical singer Laura Wright leading the chorus of scores of fans. HMV took part in the activity too, hosting 16 flash mobs at its assorted stores around the UK. And the results? Well, it was an impressive performance: it sold just under 300,000 on its first day of release, slightly ahead of The King's Speech which had a bigger theatrical performance. It's continued too, with sales as we write standing north of the 600,000 mark. The company's Grace O'Donnell said: ""We're all thrilled with sales to date of 606K units, and with lots of TV still to run and excellent retail set up we're hoping for a great result over the weekend."
---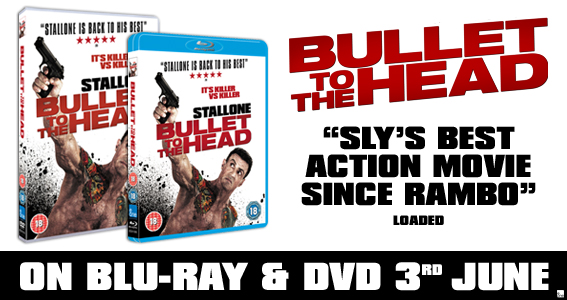 ---
We touched on HMV's pivotal role in helping launch Les Miserables, with stores taking up the baton and helping organise flash mobs and other in-store activity. Some 20 or so stores tool part, with key sites such as Manchester Trafford, Bristol and Worcester attracting hundreds of fans along to sing Do You Hear The People Sing at the appointed time. HMV stores themselves are becoming increasingly active on Twitter and other social media, which helped raise awareness of both the events and the release. HMV's Gennaro Castaldo said: "This was an outstanding campaign organised by Universal and their agencies Premier and Grapevine. Not only did it create a major PR and social-led event around the release of Les Mis to support the wider marketing activity, but it gave stores an opportunity to show their initiative and really engage with this title and through it, directly with their customers in turn." We'll have a full round up of the activity, including images and footage, going live on our website over the weekend…
And while looking in HMV's flagship 150 Oxford Street store, which was effectively taken over by the musical, with windows and all the accompanying noise as one entered the premises, and we couldn't help but notice a couple of things. With new owners Hilco now at the helm, the retailer has subtly tweaked its offering as you enter the stores, with racks at an angle, giving it a more welcoming feel. There's more space too, giving it a less cluttered feel and allowing the customer more room to breathe. It's part of an ongoing series of changes being brought in to its stores and we must say, it's an impressive start. Also in HMV: its standee for Django Unchained, due to arrive on Monday May 20. It will be offering the Quentin Tarantino film for £12.99 in its Blu-ray Steelbook SKU for £12.00,. standard BD for £11.99 and the DVD for a mere £7.99 as long as the customer buys a Django T-shirt.
Django Unchained is out on Monday and Sony Picture Home Entertainment is offering up plenty of activity to support the film's release. Key strands of the marketing activity will include a tweetalong screening on Wednesday May 22. Launched in conjunction with entertainment website IGN, which will effectively have a seven day takeover by Django Unchained with assorted ads and activity. The hashtag for this is #GoDjangoUK. There's also been a fan art competition organised in partnership with magazine ShortList, with the winner getting their design made into a T-shirt. Commenting on the release, senior product manager Juliette Charreyron said: "We're really excited about the release of Django Unchained. It's Tarantino's biggest box office success to date and comes loaded with awards, critical acclaim and huge consumer anticipation. We're supporting it with a fully integrated campaign and innovative partnerships - all geared towards engaging and rewarding this unique filmmaker's massive fanbase."
---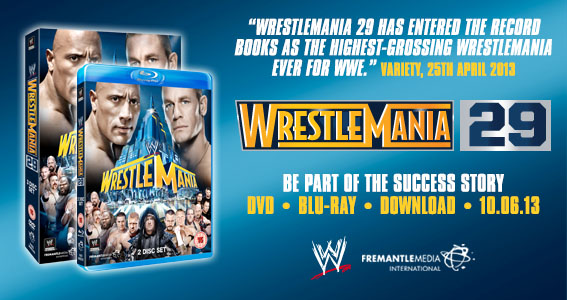 ---
To the Soho Hotel, in London's, er, Soho, for a premiere of LOVEFiLM's new exclusive offering, Vikings. It's the first exclusive show inked for streaming on the Amazon-owned company's Instant service and the company pushed the boat out, both metaphorically and literally. The event itself was attended by a smattering of stars from the programme as well as its creator Michael Hirst, the man behind such other outings as The Tudors. During a post-screening Q&A we asked Hirst about the LOVEFiLM connection and what he thought of the deal. "Initially I was very surprised and shocked," he said, "I thought it would go to the BBC. But then I found out this is the future. The 19 to 25-year-old audience can't wait for every other Sunday. [The fact that they're] able to access it and able to follow us is fantastic. It really is the future." Marketing director Simon Morris said after the event that it was as important as any other day in LOVEFiLM's history. He outlined some of the marketing that will support Vikings – set to be one of many exclusive offerings the company is looking at. "We've got TV spots, 96-sheet posters," he said, "we're marketing it like we market our service." He also discussed the Viking raiders who've taken to both the streets of London and also the River Thames in a Viking longboat. See our website shortly to have a look at the TV spot, pictures of the Vikings in London plus some more about LOVEFiLM's plans for its brand.
Sticking loosely within the world of retail and eagle-eyed observers will also have noted that this week saw Game's retail outlets, which have been toying with DVD for a while now, dipping its toes, if not its whole feet, deeper into the film world, expanding the range of DVD and Blu-ray releases the chain offers. The company's Charlotte Knight was this week quoted as saying: "Gaming and movies go together hand-in-hand – you only need to look at the cinematic effects found in many games, along with how many games are based on films and vice versa, to understand how closely the two are related. Introducing this range of movies is another big step towards delivering for every aspect of a gamer's lifestyle. We've already had very encouraging performances on The Hobbit and Skyfall, and we're confident that the time is right to extend our range. We're really excited that our customers will be able to get their hands on their favourite movies both in-store and online." Titles on offer include a mixture of new releases and catalogue titles.
---
---
Dateline: Cannes. And as ever, hordes of representatives from the British film and video industries have left the rather damp streets of London for the even wetter beach front of the French resort for the annual festival and film market. As ever, we've hadn an anonymous source in the south of France, here's there report from the event: "The weather doesn't seem to be dampening people's moods in what is the worst weather I've experienced for a Cannes to-date. The mood seems more cautious than previously with British buyers willing to hold back and wait rather than get dragged in to a bidding war with silly numbers.
The changing structure of the UK market means some distributors have a little more of the edge in negotiations with producers and sellers, they know there are less places for them to go so are using it to their advantage. It's early days but I think most of the big business will be done on pre-buys and films that are currently in production so don't expect to see too many acquisitions for 2013, this market should be all about 2014."
One company that has already announced an acquisition is the ever-busy Curzon Film World, the newly rebranded parent of Artificial Eye. And it has picked up an early hit from the Festival, signing UK and Eire rights to The Selfish Giant, the sophomore feature from Clio Barnard, who helmed one of our favourite British features of recent years, The Arbor. The film is due at cinemas in November ahead of its home entertainment release and the deal was done with Protagonist Pictures. Curzon Film World md Louisa Dent said: "We're thrilled to be releasing The Selfish Giant. Clio Barnard is fast establishing herself as one of the most distinctive and important directorial voices working in British cinema."
If the second May bank holiday is approaching then that can only mean one thing for many – the bi-annual MCM London Comic Con event, due to take place over the weekend at its usual home at the EXCEL venue to the east of London. As usual, expect plenty of DVD and film distributors both showing off their wares and doing some business. The event continues to grow and as Manga's Jerome Mazandarani, a long-time supporter of the MCM event this week told The Raygun: "Manga has been a proud supporter and sponsor of the MCM London Comic Con (formerly London Expo) since 2005. I have personally run over 16 London Comic Con events for Manga over the past eight years plus an additional four regional shows with MCM in Birmingham, Telford and Manchester. We're really excited to be doing the inaugural Scotland MCM Comic Con with them too at the end of August. We continue to support this fantastic event because of the amazing visitor numbers it generates, the quality of the fan/customer interactions and the amazing promotional opportunity it presents us with. We had over 70,000 visitors at the previous show (Last October) with over 37,000 on Saturday alone! MCM Comic Con is the centre piece of our UK grass roots and social strategy. We also generate a lot of revenue at the event selling our products directly to the fans. I am surprised that more UK entertainment brands haven't yet discovered the power of London Comic Con."
---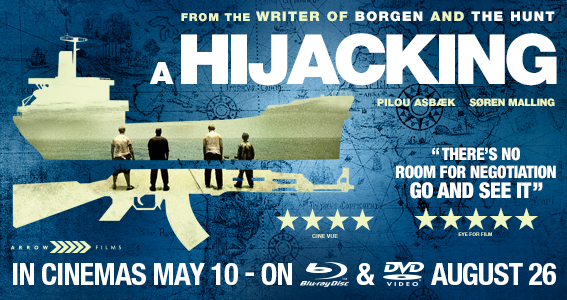 ---
Lionsgate has got a few busy weeks coming up with a raft of big releases on the way. One of the key titles among its slate is The Last Stand, which marks Arnold Schwarzenegger's fully-fledged return to action films. It's video gold, with love for Arnie never having diminished among video consumers. As Lionsgate's Kaz Mills said: "To celebrate the release of The Last Stand on Blu-ray and DVD - and the heavily anticipated return of the world's greatest action hero, Lionsgate is running an extensive campaign in the run up to Father's Day. We've teamed up with HeyUGuys to run a special "The Last Stand on The Strand" screening in central London, filled with competition winners, loyal readers and fellow bloggers to celebrate the return of everybody's favourite action icon. In addition, interviews with Arnie and the director will feature in national media and targeted consumer press. We also have a representative from the UK Sheriff's office who will discuss the role of 'The Sheriff' in a wide-reaching radio campaign. For home entertainment, the movie artwork has been injected with all-out macho masculinity - and will be the prominent feature of our broad press, online, TV and outdoor ad campaign."
On the same day as the aforementioned Last Stand screening Lionsgate will illustrate just how busy its home entertainment arm is by hosting another event in a different part of London. This one is to push another big May release, The Texas Chainsaw Massacre. It's just part of a campaign outlined here by the company's Claire Richardson, who said: "To celebrate the return of a horror legend, we're adopting a retro look for our artwork and advertising, giving the film a really gritty finish which has more than a nod toward the original version. Our PR campaign includes a tie-in with alternative Movie Posters; an infographic which takes a look at the deaths of the series; features with horror experts, as well as a big PR push to horror and heavy metal editorial sites and publications. And we're holding a big launch event on 21st May which will be full of surprises and scares to let everyone know that Leatherface is back." More on the event next week, keep following us on Twitter for more from the event too…
More forthcoming release news now and Second Sight is keeping itself busy too, with more and more new DTV titles joining its slate of imaginatively and carefully selected catalogue of classic releases. Static is next and as the label's Chris Holden said: "This is a really chilling film which has been getting a great reaction across the horror press, Scream Magazine calling it 'one of the best horrors we've seen in years…truly frightening'. It's also got a great cast with Milo Ventimiglia, a very recognisable face from Heroes, Sara Paxton from The Innkeepers and The Last House On The Left and also Sarah Shahi who's just appeared in Bullet to The Head. The release will also be supported with a Grimmfest screening."
On the classic horror front, Second Sight is continuing its work, with Re-Animator, Bride Of Re-Animator and Society all due. As Chris Holden added: "All will come with newly-commissioned Graham Humphreys [horror legend who designed, among other things, the original Evil Dead images for Palace Video] artwork and an array of bonus features. Following on from Scanners we have The Brood coming up next. We've managed to get some great bonus material for this and it's another long-awaited Blu-ray release."
We've got a feature due up on our site shortly talking about the way the horror market, especially in terms of catalogue releases, is moving towards more and more lavish packaging, newly commissioned artwork anD specially created extras made for the UK releases. It will be going live shortly on our website.
---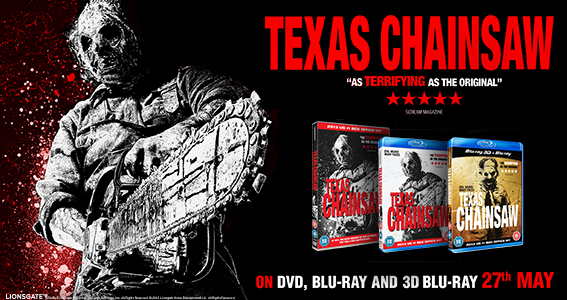 One of the labels that innovates in the horror field is Arrow Video, which has taken low budget horrors and former video nasties and spent a lot of time and effort creating new extras and gorgeous new films. And what we really like about the label is its recent Arrow Video Story promo reels put together to support its releases. As the company's Francesco Simeoni said: "The Arrow Video Story series has been going for five trailers now and the response has been very positive both from fans and press. We wanted a trailer that was fresh and exciting, something that communicated not only what the film is but what the whole release is - something that distinguishes it from any other release worldwide." They'll be up on our website shortly.
With one of the year's most remarkable DTV successes of the year under its belt, and a line-up that appears to be growing in stature, certainly in terms of star power, Signature Entertainment, still a relative newcomer on the scene, is showing there is life left in the independent sector in 2013. And its Q3 slate is looking impressive too, with bigger and better talent involved and plenty of staple genres of the DTV market all present and correct. It has Knight Of The Dead, which blends medieaval action with ubiquitous zombies; The Realm, a horror about a group of pals who summon up dark forces using a ouija board, The Assassination, starring Bruce Willis and Mischa Barton in a smart, savvy, noiresque tale set in a high school and, rounding off its July slate. Rise Of The Shadow Warrior. August kicks off with a creature feature horror in the shape of Throne Of The Alamo, sci-fi tale Extraction. September boasts another couple of big names in the shape of Ethan Hawke, Mark Ruffalo and Amanda Peet in What Doesn't Kill You; and the brilliantly titles Axe Giant about… well, you can probably guess… The month ends with action with a dream team trio of Vinnie Jones, Dolph Lundgren and Randy Couture in Hard Rush. Signature's Marc Goldberg said: "'Q3 is really very exciting for us. There is a broad range of genres and cast driven titles and we hope to continue building on the momentum we have in 2013."
It's a hive of activity at Network's offices too, with its ongoing releases, both of classic TV and newer films recently being bolstered by The British Film collection. June 17 sees a big release, No, one of the most successful Latin American films ever released in the UK. It will arrive with plenty of awareness too, as the company¹s Luciano Chelotti noted: "It's probably the most significant PR campaign we¹ve ever done. We got the film on the news agenda rather than just aiming at a film market. For a release of that size it was phenomenal." Network is planning more PR activity for the home entertainment bow of No, which stars Gael Garcia Bernal, as well as advertising in the press and online activity.
Meanwhile, while Network was talking to us about No and its hugely successful PR activity, the company also took the time to update us on its other forthcoming titles, running through its Q3 slate. Its British Film releases have hugely grown its slate, titles on the way include The Man Who Finally Died, starring Peter Cushing and Stanley Baker (July), Reg Varney in saucy comedy The Best Pair Of Legs (also July) and, also in the same month, the first ever filmed version of Carmen, aka Gipsy Blood. Its slate has British Film releases every month – at least one feature film, one Edgar Wallace and an Ealing Rarities release. These will join its ongoing television franchises. One of the more intriguing titles due is the September release of The (in)Complete And Utter History Of Britain, a sideways look at the story of our nation, as recounted by former Python stars Terry Jones and Michael Palin. Rarely seen since its transmission, as Network's Mark Bowsher said: "Terry has found 45 minutes of material in his vaults. We had a great result with Ripping Yarns and they're both on board supporting the release."
---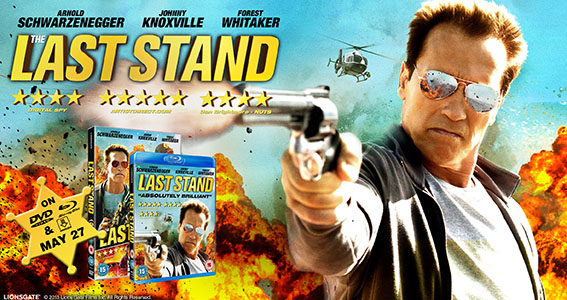 "Audiences want seamless access to film and TV shows. Our industry has listened, and we are now delivering more choices that ever before. There have never been more ways to access movies and television legitimately online, and those platforms continue to grow and develop, thanks in large part to a copyright system that encourages innovation, risk and growth. The companies I represent are committed to continuing to create and develop the best ways for audiences to enjoy the entertainment they love."
Senator Chris Dodd, chairman and ceo of the US body MPAA, which has launched a website, Wheretowatch.org, that mirrors our own FindAnyFilm.com.
Star Trek: Into Darkness – a Paramount film – knocked Disney's Iron Man 3 (a franchise once handled by Paramount) off the top slot at UK cinemas. It took £8.4 million in its opening frame. The only other new entry was Mud, with the Matthew McConaughey starrer taking £237,000.
You've wasted far too much time on it on your phone or other portable device and soon you'll be able to waste time watching it at the cinema, as it's this week been announced that Sony has picked up the rights to the Angry Birds film, with the blockbuster slated for a 2016 release…
We mentioned Arnold Schwarzenegger earlier in the newsletter and the strangest story of the week concerns Arnie and one of his next projects after The Last Stand, his major comeback role. For he is said to be in talks to star as The Toxic Avenger in a reboot of the classic Troma tale The Toxic Avenger. The film is aiming to give a new lease of the life to the zero-budget creation.
We remember Tim Roth being young enough to play the young gun for hire on his first hit with a veteran assassin. Now he's the old one…
Not quite sure what's secret about this, but hey, it's a film about disco, we'll be first in line for this anyway…
The one everyone's been talking about this week, even though it's not actually a film…
Another week, another Pacific Rim trailer, this time the "full" one…