---
Travel & News, June 2019
Featured Property – Prime beachfront land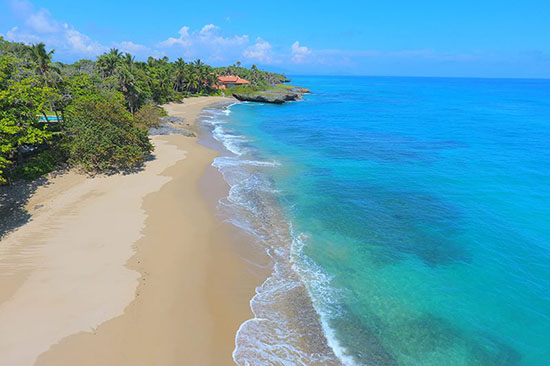 Sea Horse Ranch is offering a unique opportunity to own a special piece of land in the Caribbean to build your dream home. The superb beachfront location of Lot #128 offers direct access to a semi-private sandy beachfront, one of last of its kind available in the area. Larger than one acre this prime site offers a lush tropical setting with a spectacular view of the Atlantic Ocean.
A rich selection of property sites for villa construction are available including beach front, seafront, sea view, mountain view, and garden lots with full access to our on-site amenities such as the Tennis Club, Equestrian Center, Beach Club and seaside swimming pools.
Sea Horse Ranch works with a team of trusted and experienced professionals to assist you in designing and building your villa, with everything from framework to interior decor. Contact us to learn more about this remarkable opportunity to develop on the Caribbean island of the Dominican Republic.
---
Plan ahead for your Winter Getaway
We have selected a few of our premier luxury homes to inspire your travels. Our entire collection of villas offer personalized concierge service, full-time staff and 24/7 resort security. Each home has its own private pool, along with access to all resort amenities at Sea Horse Ranch.
---
Summer Camp & Villa Rental Discounts
Camp Begins Monday, June 24th - Enrollment Ongoing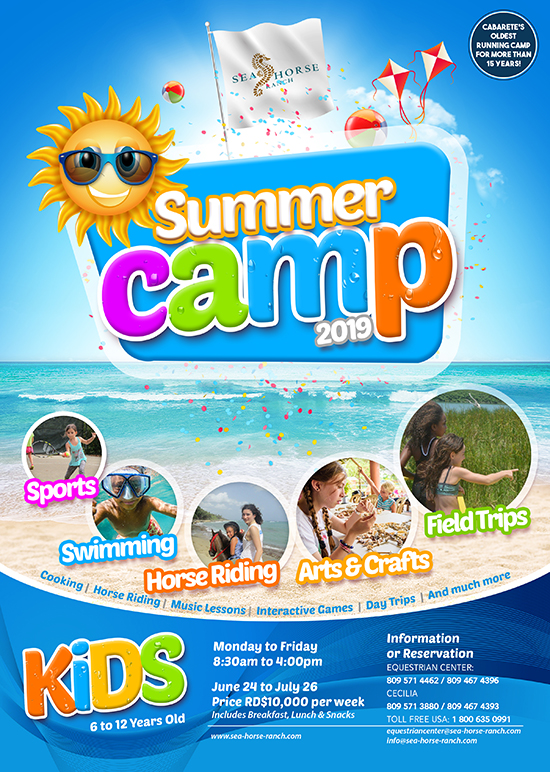 Summer Camp starts this Monday, June 24! Sign up for just one week, or the whole session.
The Summer Camp at Sea Horse Ranch is the longest running day camp in the area. For the last fifteen seasons, families have enjoyed a magical time and sweet memories for their children that last for years to come. We still have a few spaces available; contact us today to learn more.
Summer Camp is open for all children ages 6-12. The day camp hours are Monday through Friday, from 8:30am – 4pm, and will be held in two sessions, beginning June 24 and ending July 26, 2019. Please note that WEEK 3 from July 8 – 13 is pending confirmation, depending on amount of registered attendees. Contact the Sales Office at info@sea-horse-ranch.com for more details.
Summer Villa Rental Deals - Enjoy the lazy days of summer in the Caribbean together as a family, creating special memories and enjoying your time together. Explore the area and let us help you learn more about everything this beautiful paradise has to offer.
20% discounts on villa rentals are available for guests participating in Summer Camp at Sea Horse Ranch. Our travel planner will be happy to assist you in selecting the best rental property for your family to enjoy a beautiful holiday.
---
Dominican Republic Jazz Festival – 2019 Edition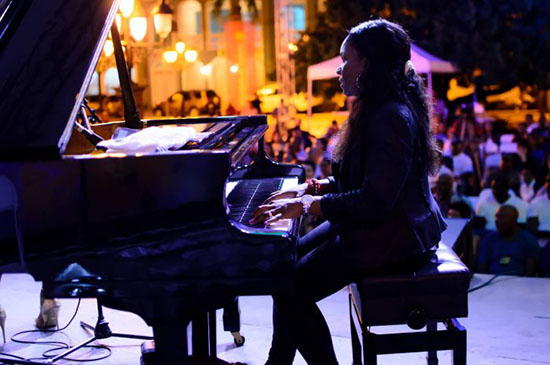 The Dominican Republic Jazz Festival now in its 23rd year is a renowned, annual cultural event that brings Jazz to a diverse crowd of music lovers, comprised of local residents and tourists alike. The event is a free, multi-day festival held on the north coast and in Punta Cana, featuring some of the World's best Latin Jazz groups and musicians.
The Dominican Republic Jazz Festival also brings music education to the region through its affiliation with FEDUJAZZ, a non-profit organization that conducts musical workshops for youth. Motivating and developing youth artists, FEDUJAZZ holds a free music education program which benefits more than 200 children with music lessons, using Jazz as teaching platform.
Presented by FEDUJAZZ and Ministry of Tourism, Cap Cana and local businesses such Sea Horse Ranch, this cultural event welcomes distinguished musical artists from across the globe.
Read more to learn about the Festival Dates & Location for 2019.