BASE/MESA SUMMIT SPECIAL…

SKY STORE ADDS BLU TO KEEP…

…AND CALLS FOR LOWER DIGITAL PRICING
WORLDWIDE LOOKS TO YOUTUBE

DON'T FORGET ABOUT DVD
PLENTY TO BE POSITIVE ABOUT, SAY MDs
CAPTAIN GETS A PROMOTION
MORE FROM THE MIDWEEKS
NARCOS LINES UP A SUCCESS
ARROW'S BIG FEST SLATE
NEIGHBOURS MOVE INTO STORE, AGAIN

RLJ GETS A RIDE
EXTERMINATED FILM GETS A NEW LEASE OF LIFE

FILMDOO AIMS FOR THE IN-CROWD
FROM HOLLYWOOD TO THE CIRCUS…

QUOTE
OF THE WEEK
---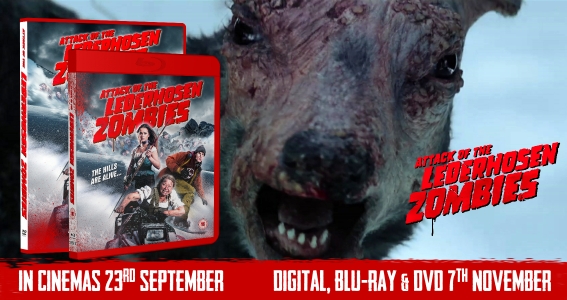 ---
If you can't read this newsletter or see the ads, please click
here
It Was A Good Week For... Plenty to be optimistic about at the BASE/MESA entertainment summit, see below…
It Was A Bad Week For… Iron Man, as punters prefer Captain America for the Civil War sleeves by as many as two to one…
It was a big week for the industry as trade body BASE joined forces with MESA for the one-day entertainment summit at the Central Picturehouse in the heart of the west end of London. More than 300 delegates from across the industry, and from different areas of the world, gathered to hear speakers and panels discussing the state of the industry, where we're at, and, crucially, where we're going. It included a raft of key addresses from senior industry figures, giving a strong idea of where the business is headed and the opportunities. One key element was the spirit of collaboration sweeping the industry. The sharing of figures, data, knowledge is becoming even more important, while cross-company initiatives look set to become the norm. Before we run through some of the key highlights (and we're trying to get more facts, figures and opinion on our website) here's some comment from after the event. As BASE chief executive Liz Bales said: "
We have had over 300 senior people from across the category join the event today, including distributors, retailers and those involved in the supply chain. It's essential that in this multichannel category there are opportunities such as this to enable us all to share knowledge and learnings, with the ultimate goal of creating a truly joined up approach to category promotion." MESA executive director Jim Bottoms added: "This really was a unique event which totally fulfilled our objectives. The industry is becoming much more integrated and as a result there is a huge hunger, across every sector, to learn more about other aspects of the business. In setting out the agenda for the day this was very much front of mind and from the comments earlier it is clear that we achieved this."

The proceedings at the event were kicked off by Kevin Dersley, head of Elevation Sales and deputy chair of BASE, who noted the new spirit of co-operation. He painted a picture of more than 300 attendees from across all disciplines and elements of the industry, gathered together "against a backdrop of growth". He continued: "2016 has already delivered some standout successes, [the business] is now established as a multi-channel category… Our focus needs to remain on industry collaboration." Dersley outlined other other elements that BASE and the industry were aiming for, not least in championing the category, working on a partnership approach, cross-communications and inshore education.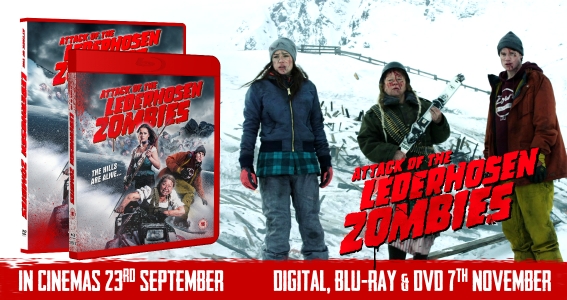 ---
The average price of Blu-ray and DVD is starting to rise, a phenomenon that will, experts from Ampere Analysis said, allow the industry to gather "more share of consumer wallets" in the months ahead. In a fascinating two-pronged presentation at the BASE and ESA entertainment summit, analysts from Ampere looked at trends and developments across the entertainment business, putting our industry into a wider context. Among the key facts and stats offered up, was one that suggested that DVD and Blu-ray (and digital services) were not directly going up against svod services such as Netflix and Amazon Prime. "It's substituting viewing, they're not competing on like for like content," said Ampere's Richard Broughton. The company also looked the potential implications of a post-Brexit recession, noting that although "no-one's got a clue", there wouldn't be anything as serious as the problems in 2008 or 09…
Sky Store is extending its hugely Buy & Keep offering to take in Blu-ray and digital only releases by 2017, Luke Bradley-Jones, director of TV and content products at the broadcasting giant revealed during his presentation at the entertainment summit. "We'll have new purchase options, allowing customers to take a Blu-ray or digital only copy if they prefer," he said, promising a further investment in marketing. "We know our customers respond best when we put great content in front of them." He noted that service was introducing new customers to the concept of ownership, in a statement after the event, he said: "Sky Store is demonstrating that there are opportunities in the market to grow ownership. We are seeing strong evidence that we are bringing new and lapsed customers to ownership through Buy & Keep with 27 per cent of customers who purchased Star Wars: Episode VII – The Force Awakens not having bought or rented a movie in the last 12 months, with a similar figure of 21 per cent for customers who purchased Deadpool. Ownership across all formats is crucial for the future of the category and the BASE MESA Entertainment summit provides us with the perfect opportunity to come together and share our collective knowledge to strengthen the ownership proposition. We need to ensure that as an industry we are each taking responsibility for keeping consumers interested and providing ease of product use and simplicity of messaging to draw new and lapsed consumers to the category."

Sky called for a reduction in price for digital ownership across the industry, not just for its own offering, but others too, saying it was key to further growth and entice customers before losing them all together. Luke Bradley-Jones said: "A competitively priced digital offering needs to be at the heart of [the customer choice]. There's a hugely exciting opportunity to drive digital ownership, we must seize this opportunity before it's too late. We've got to work together to get the right price point."

BBC Worldwide has unveiled plans to further get younger people into ownership across digital and physical formats by looking to YouTube to provide video stars. BBC Worldwide president Marcus Arthur revealed the organisation's plans for four titles from YouTube stars this year at the BASE/MESA entertainment summit. The move follows the success of last year's Joe And Caspar Hit The Road. In a keynote speech, Arthur spoke about the success of the first title, which sold 112,000 units in the final quarter. It was when he saw the reaction of his daughters to a phone call about the potential release that he gave it the green light ("I wish I could say it was a stroke of genius," he laughed]. "These guys have millions of subscribers," he said, "talent like you have never experienced and they're so up for promotion, press and touring." Outlining releases with Joe Wicks, Louise Pentland and Pixiewoo, as well as a Joe and Caspar sequel, he said: "We're going to so more of this. It shows you can innovate, you can do something new." Arthur also looked forward to Planet Earth II ("ownership is massively important for the BBC, and people will want to own Planet Earth II"). He concluded: "We're not in an industry that makes widgets."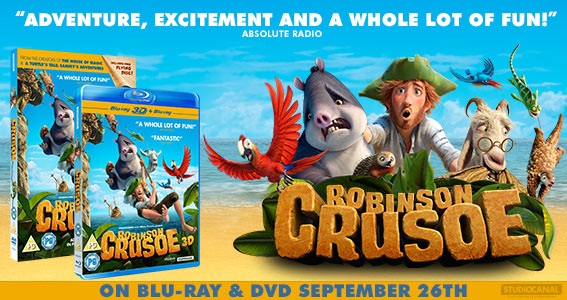 ---
Don't forget about DVD, it's still the nation's favourite format. That was one of the key messages from HMV's home entertainment chief Rudy Osorio, who spoke at the BASE/MESA entertainment summit. He returned to some of the themes he'd discussed at a previous BASE event, and further discussed issues affecting physical sales. Among the issues touched upon were catalogue ("still incredibly important, a challenge but not over"), getting people to get excited about releases through its promotions ("we've seen some great sales from our Decades promotion, we do it every year and it continues to work… It's about creating a conversation and it doesn't just benefit us, it will benefit a wider market") and the early stages of working on a similar initiative for 2017 across the industry, as well as 4K UHD ("now we have to stock four copies of a film to make customers happy"). He also discussed the changing face of retail. "My retail strategy used to be to look at what the guys were doing next door and copy them and maybe do it a bit better," he joked. "Today most of those people have gone, there's no-one next door to me, it's a different retail proposition."

There's still plenty to be positive in the industry, said Fox md Robert Price as part of a summit discussing the state of the nation with other senior figures from the industry at the BASE/MESA entertainment summit and looking at the way forward. Price said: "The last 12 months have been really challenging, but also really positive. There's lots to be positive about, the resilience of physical, the expanding digital offering." He was joined on stage by the likes of John Rodden from Studiocanal, who said catalogue was still a challenge; SPHE's Aodan Coburn (*the commitment to the category is phenomenal") and Universal's Ian Foster ("the hardest thing is forecasting what the market is going to do"). They too agreed with the new collaborative aspect of the business. Coburn said: "We need a better and deeper understanding of our consumer, we have to help retailers get a better return on their space." And Foster added: "We should do a lot more, working together, collaborating, We need to get more consistent messaging. Look at Netflix, its message is so simple and strong."

There was plenty more on offer at the event – a look at 4K Ultra HD Blu-ray in the States, offering up some fantastic reports on its success in the US, with more on the next steps for the format, and a fascinating look at the future of electronic sell through and extras being put together for the format (Jurassic World with some special additional features looked amazing) and plenty of technical information too. We'll have more on our website soon – comments and quotes as well as some facts and figures – as soon as we've finished wading through our notes.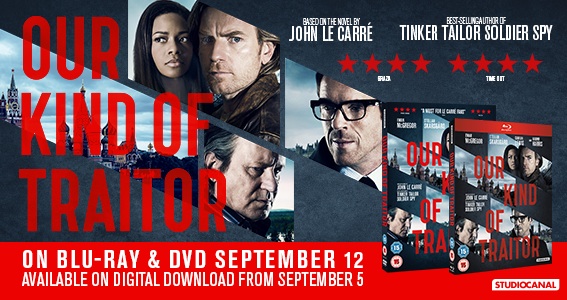 ---
And so on to some more news from around the business, and we'll kick off the rest of the newsletter with a look at the midweeks and, at the halfway stage according to the Official Charts Company's bulletin, Captain America: Civil War was leading the way, with a total of 214,000 unit sold across DVD and Blu-ray in its first few days on sale. Not only is it outselling the rest of the top 40 combined, but it's also on target to top the number shifted by the last Captain America title, The Winter Soldier, the most successful of the franchise thus far, in its first week (that did 280,000). Interesting to note too that, in the battle of the character SKUs – the Marvel comic book film has replicated the marketing from the theatrical release pitting Iron Man against the titular hero (Team Cap vs Team Iron Man, as Disney has had it), the good Captain is winning by, according to some retailers, as many as two units to one… More on this next week…

Elsewhere in the midweeks, The Jungle Book is at number two, with Disney further scoring with a three film collection of Captain America's outings thus far. Elsewhere, there are a slew of new entries, taking in the complete fourth season of Arrow at number three, the latest from Thomas & Friends, The Great Race, at number four, and Florence Foster Jenkins at number five. Barbie Star Light Adventure is new at nine, with, outside the top 10, Precious Cargo at number 15, one place ahead of the seventh series of Modern Family. Suburra is at 25 and, further proving industry opinion that TV drafting is becoming as important as film drafting, mentioned at the BASE/MESA entertainement summit, Cold Feet and Poldark are both enjoying huge rises.

Another TV title currently performing strongly is Narcos, arguably Arrow's biggest ever TV release, earning its stripes as a physical release with its debut season, just as the second series arrives on its first home, Netflix. Here's the company's Jon Sadler on its success thus far: "We were very pleased with the week one number for Narcos – Complete Season One, which was bolstered by the full distribution status achieved by Pete Thompson, our Head of Sales. As the number one distributor of international drama series in the UK, Narcos was always in our sights, and after the success of the Italian series Gomorrah we were keen to extend our acquisitions reach across the globe, whilst remaining firmly within the crime genre, a genre our Nordic Noir & Beyond brand has been championing now for nearly five years. As with all TV box-sets, Narcos is not all about the week one. It's very much a long-game – especially with series 3&4 now green-lit and on the horizon, so we were delighted to see the very marginal week on week drop of well below 30 per cent this week. We will be investing further in this iconic box set in Q4, with budget available to help promote the title during the lucrative Christmas gifting period."

Let's stick with Arrow as, following on fro our story last week on the launch of London Film Festival, the company has unveiled an impressive slate for this year's event taking place next month. All the more impressive is the range it's offering, taking in everything from a newly restored version of Phantasm through to newer feature offerings. It also sees the company moving back into the theatrical world in earnest after a relatively small number of cinema releases last year. As Jon Sadler explained: "
After a quiet year for us in terms of festival films in 2015 we are back at the 60
th
London Film Festival this year with a bang, with no less than eight films being represented across the Love, Thrill, Dare, Cult, Journey and Treasures categories, as well as having one film in official competition, the Egyptian socio-political feature, Clash. This shift in gear represents a renewed focus for us in quality film releasing moving forwards and these features will form a sustained slate for us, where the theatrical opportunity will be both maximised and invested in. These films, which also include the acclaimed documentary features, Gleason and Magnus, French thriller Scribe, Singaporean prison drama, Apprentice, Brazilian drama Aquarius and the latest film from Japanese auteur director Hirokazu Kore-Eda, (whose previous films I Wish and Like Father, Like Son we also distributed) After the Storm, as well as our remastered Phantasm, will be released from Q4 2016 through to Q3 2017. We are thrilled to be playing such a big part at the esteemed festival and are optimistic about the state of the market for quality films moving forwards, across every stage of the product life-cycle. We are truly excited to be bringing so much of our upcoming slate to audiences and critics so soon, and we look forward eagerly to receiving feedback from the screenings and having the opportunity to invite some of our key partners to witness these magnificent films on the big screen in London next month."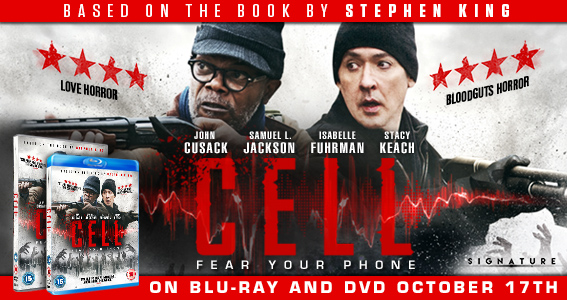 ---
As noted last week, Studiocanal has a busy time again at London Film Festival, as you'd expect, with, among the raft of titles it has on offer, the festival's closing film, Free Fire, the latest from Ben Wheatley (see not one but two versions of the excellent trailer below). And, as ever, there's plenty more from the company ahead of that. Opening at cinemas on Friday September 9 is the newly restored version of the David Bowie-starring Nic Roeg masterpiece The Man Who Fell To Earth. It's already off to a flying start thanks to some impressive PR for the title, including a lot about its accompanying soundtrack. It arrives on home entertainment formats next month, and, commenting on the release, Studiocanal's Alison Arber said: "In celebration of the 40
th
anniversary, Friday sees the much-anticipated theatrical re-release of Nicolas Roeg's The Man Who Fell to Earth, starring David Bowie in his stunning first film role. Fully restored in 4K, the film will be in cinemas nation-wide until September 22
with two special events happening in London on Friday to celebrate the release. One of the events at Hackney Picture House includes an introduction by director Danny Boyle, then over at Curzon Soho a Bowie walking tour culminates in a screening of the film. In addition, both events end with a Bowie disco in homage to the legend. October 24 sees the release of the DVD, Blu-ray and a beautiful four-disc collector's edition, which we are very excited about. Packed with brand new extras, plus artcards, a booklet, poster and pressbook, this exciting release also has an exclusive, bonus CD of the film's musical director, The Mamas a
n
d The Papas' John Phillips' tracks. Two of the songs Bryce and Hello Mary-Lou are not available on the new Universal soundtrack. We are incredibly proud and honoured to bring The Man Who Fell to Earth back to the cinemas in the best possible quality for fans to enjoy – a fitting and poignant tribute to one of the world's greatest rock legends."

Meanwhile, Monday September 12 sees the release of Our Kind Of Traitor from Studiocanal, the latest John Le Carre adaptation. It arrives hot on the heels of the success of The Night Manager and Studiocanal's own Tinker Tailor Soldier Spy. Commenting on the release, the company's Will Attard said: "Our marketing strategy has been to target John Le Carre's wide fanbase, who we've seen crossover to home entertainment for the release of The Night Manager, as well as our previous Le Carre adaptation, Tinker Tailor Soldier Spy. Following the film's strong theatrical performance, taking over £1.2M at the box office, we'll be highlighting the connection to John Le Carre and Tinker Tailor, as well as our A-list cast of Ewan McGregor, Naomie Harris, Damian Lewis and Stellan Skarsgard, who will help broaden the appeal of the film to a wider, more mainstream audience. Our media campaign has focused primarily on the 45+ spy/thriller and Le Carre fans who reacted so positively to the film theatrically. As such, press has been the main focus of our campaign, with wide coverage across broadsheet and freesheet publications, complimented by online display and social activity to further reach key DVD buyers and fans of Le Carre and the cast."

Also out on Monday is Bad Neighbours 2, the latest Seth Rogen, Rose Byrne and Zac Efron comedy, due on DVD, Blu-ray and as a double pack with the first outing. And as mentioned by Universal at this week's NASE MESA entertainment summit, it has reverted to including a digital copy in with the release. Marketing includes vod, YouTube pre-roll and social. As senior product manager Lisa Penna said: "Bad Neighbours 2 delivers in laugh-out-loud jokes and is sure to please fans of the first film. As the lead title on our release date, we hope this will resonate with the fans and translate into buoyant sales."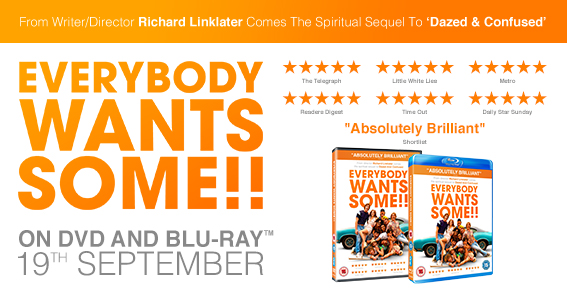 ---
We reported on RLJ's planned release of The Commitments, celebrating (gasp!) its 25th anniversary a while back and, after viewing the title this week, complete with a raft of extras including an excellent new documentary, we thought we'd get an update on the company's plans for the special edition Blu-ray and DVD. Here's the company's Gareth Brown said: "We're enormously proud to have been entrusted with a film of this stature and to have guided it towards this 25
th
Anniversary with its first ever Blu-ray release. We were lucky to be able to work with Alan Parker, Glen Hansard, Kenneth McCluskey and Robert Arkins from the movie on the 25
th
anniversary documentary included on both the DVD and the Blu-ray. And thanks to the hard work of Aim Publicity, a three-page feature was secured in Empire magazine to mark the occasion along with a multitude of interviews featuring a variety of cast members. To celebrate the 25
th
, we're excited to be joined by The Stars from The Commitments led by Ken McCluskey - and he'll be joined by Robert Arkins and Dave Finnegan to celebrate the anniversary and the launch of the first ever Blu-ray edition. There's a growing cast list joining us and we have high hopes that the public will welcome this new release of an entertaining, entertainment classic."

We touched on BBC Worldwide earlier with present Marcus Arthur's comments from the BASE/MESA entertainment summit event and as well as showing the potential for YouTubers in the ownership world, the organisation is also highlighting a way of still working the Doctor Who franchise in 2016 even with no new product to release. For it has announced this week that it has revived one of the long lost adventures of the Doctor. Power Of The Daleks was destroyed, although a sound recording survived, so BBC Worldwide has created a new animated version of the Patrick Troughton adventure, piecing together archive footage and pictures to create a black and white animated adventure featuring the orignal sound. It will be released on BBC Store on November 5 at teatime – 50 years to the day (and exact time) that the first episode aired. A physical release will follow on November 21. BBC Worldwide executive producer Paul Hembury said: "Producer Charles Norton and his team are remarkably talented and passionate about Doctor Who and we are thrilled that fans will soon be able to enjoy this rather sinister but wonderful, classic story." And producer and director Norton said: "The Power of the Daleks animation is the most ambitious Doctor Who archive restoration ever attempted and we're all very honoured to be a part of such a an exciting project. Intelligent, suspenseful and magnificently staged, Power of the Daleks is one of the great lost classics of 1960s television and a superb example of the black and white era at its finest."

Our old friends at world cinema video on demand operator FilmDoo have launched a new crowd funding campaign in a bid to make it a truly international operation and further build its near 1,000 library of feature films and shorts. It has seen interest on the platform grow hugely this year and as co-founder William Page said: "We are proud to announce the launch of FilmDoo's new crowdfunding campaign on Seedrs. FilmDoo will be raising nearly £100,000 to improve technology, product development, and marketing to allow more people around the world to access FilmDoo across more devices." The service's other co-founder Weerada Sucharitkul told The Raygun: "It's an exciting time for us, which is why we are now crowdfunding to further scale the business and to embrace this global opportunity. The platform has seen stellar growth with traffic growing from just over 9,000 visitors at the start of the year to nearly 250,000 last month. We're already a truly global platform with users from 196 countries." You can see the crowdfunding campaign here.

Good to see some of the former staffers from Metrodome sister company Hollywood Classics resurfacing so soon after the company's collapse, as Park Circus has this week announced plans to launch an all-rights international sales company. The Park Circus Film Co will concentrate on home media, TV and digital back catalogue content, with a team including John Ramchandani, Melanie Tebb and other former Hollywood Classics team members. It will work closely with the existing Park Circus set up, but operate as a separate company. Commenting on the launch, joint Park Circus CEOs John Letham and Nick Varley said: "For almost fifteen years, Park Circus has been known around the world for getting classic films back on the big screen and creating new audiences for film heritage. It is now time for us to expand our business to include a full service sales agency and we believe our knowledge puts us in a unique position to help rights owners monetise their back catalogue across all rights. We are pleased to welcome John, Melanie and the team to the Park Circus family. Their knowledge and contacts of the international, classic home media and television market is unparalleled. They join our existing cine-literate team, and everyone at Park Circus looks forward to working with them on some exciting new projects. Our new sales company will offer rights holders and producers the same exceptional service and marketing skills Park Circus has become known for."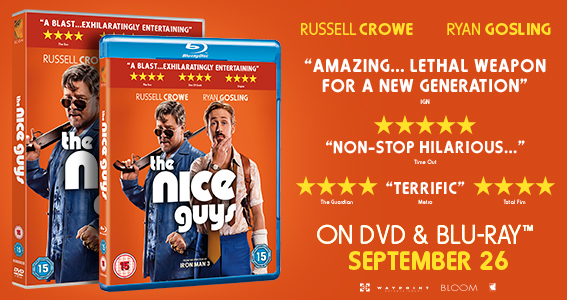 ---
QUOTE OF THE WEEK
"[One area] we think Government can help with is in tackling illegal sites. Let's be clear, we've made enormous progress in tackling piracy over the last few years – music piracy has fallen substantially, which is great news. We're doing lots of things that help: with the support of Government we're helping to run a campaign called Get it Right from a Genuine Site, that's reached millions of fans and has very positive results in terms of attitudes and behaviour, and we'd love to see the Government continue that into a second phase, because we think part of solving the problem of piracy has to be consumer education.
But as an industry we've also been taking other action: the BPI has brought blocking actions to block 63 of the biggest illegal sites in the UK. We've sent more than 300 million notices to Google and Bing to remove illegal content from their search listings. But that problem still isn't fixed, because consumers still find way too many illegal results when they search for music to download. We need the constructive engagement of those search engines to build a digital economy which really works – where the online black market is pushed to the periphery and most of the results that are found in search are legal. We've been talking to the search engines for some years about this with the help of the Minister for IP, but the situation still isn't fixed. So we're going to table a voluntary code of practise to those search engines and we hope that, with the help of Government, they will engage in that process. However, if they do not then we will ask Government to look seriously at including new measures in the Digital Economy Bill so that they reserve the power to enact a code of practise that will address the issue, if effective voluntary measures are not put in place."
BPI chief Geoff Taylor on what the government should be doing to fight piracy hill introducing new minister for digital and culture Matt Hancock at this week's BPI AGM.

AT THE MOVIES
Finding Dory overtook its predecessor Finding Nemo this week, with its just under £39 million total taking it well past the level of all its competitors, making it the biggest hit of the summer. Brotherhood impressed with its opening figures (see below), while Sausage Party, with £2.6 million, was number one at UK cinemas in its opening frame. Meanwhile, Woody Allen's latest, Cafe Society, took just under £500,000.

Back to Brotherhood and the results are hugely impressive, with its just under £2 million take it well beyond the £1.2 million achieved by its predecessor. More on its home entertainment prospects next week, but as Lionsgate ceo Zygi Kamasa said: "We're thrilled with these results which show that Noel and his team made a relevant and authentic film which spoke beyond its core audience. The success of the film also proves that a British film can cut through a crowded market and deliver solid results when an audience is engaged. Noel Clarke added: "The Brotherhood box office results are the perfect way to end the trilogy and reflect a lot of hard work over a lot of years. Making three films that speak genuinely to audiences is always a challenge, but we have proved that these films resonate to a generation of young people who are not always represented in film and beyond. The results speak for themselves."

Less so film, more TV, but news has emerged this week that Breaking Bad supremos Vince Gilligan and Michelle MacLaren are adjoining forces with HBO for a new miniseries. And once again, after focusing on charismatic characters such as Walter White and Saul Goodman (the latter in spin-off series Better Call Saul) they are once again zooming in on someone who inspires devotion, albeit this time based on a true story with arguably even more tragic consequences. Raven looks at the Reverend Jim Jones, whose religious movement turned into an increasingly dangerous cult, before he forced his worshippers into a mass suicide. Sony's TV arm, partners for Breaking Bad, which Gilligan penned and MacLaren directed, is also involved.
SITE OF THE WEEK

"I was punched in the face for being a Numanoid". More from The Raygun's Tim Murray on The Ransom Note, this time on a new Gary Numan film. No, honestly, read it here…
To subscribe to The Raygun newsletter, please email info@theraygun.co.uk
with subscribe in the subject matter
To unsubscribe, email info@theraygun.co.uk with unsubscribe in the subject