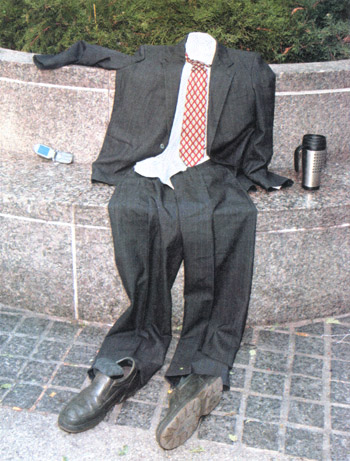 Okay you sinners, those of you that are still here after the Harold Camping rapture, time for more news of rot and corruption from 23rd & Lincoln. I suppose we should take advantage of this situation by gathering up cell phones, wallets, and purses of those that disappeared. Oh, get the car keys too. Auction those puppies off and spend the money on robo calls. We are going to need the money, not likely this thing is going to get a lot of RINOs so we just became even more outnumbered.
Off topic again? Not really, after all there are allways a lot of empty suits at the Capitol.
Seriously though, I would have thought even the acolytes of the good Reverend Camping would have had a clue at the rapture following the time zones. Camping doesn't represent mainstream Christianity, thank goodness, but charlatans like him aren't helpful to returning our country to moral values. But that reminds me, better check on Rep. Don Armes. No doubt all that is left of him is a slightly tarnished halo lying on the ground.
Will Representative Don Armes Be Reprimanded For Bad Behavior?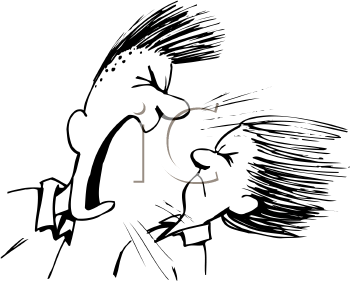 Rep. Don Armes gained notoriety this week for screaming at two women in the House Chamber lobby. Both had come to the Capitol to lobby for HR 1004, the open government bill. I suppose that the sore point was that the Republicans had promised to make government more open and transparent in the 2010 election and Armes didn't like the push to hold them to their word.
Armes decided that the two ladies were somehow connected to the Sooner Tea Party robo call effort, which they were not. When the ladies explained that they were just there to ask lawmakers to sign the HR 1004 petition, Armes roared, "You all look the same to me." while wagging his finger in their faces.
One wonders if Armes would behave the same if one of the wealthy donors here in Oklahoma were asking to be heard on an issue. No doubt Armes, one of the dozen transvestite Republican Caucus members, believes he and the other RINO legislators are part of an elitist group that don't need to hear from the citizens nor do they require being reminded of their campaign promises. Will this cast a chill over Ames's women constituents in the Lawton area? Are they in for the same treatment if they speak up at a public meeting?
This reminds me of another instance last session where an elderly gentleman was threatened with arrest after requesting to speak with Rep Sue Tibbs on her Open Carry vote. Who was this "radical" that apparently warranted such treatment? None other than a constituent of Rep Tibbs and a Tulsa County GOP Board member…
I suppose we should wait with bated breath for Speaker Kris Steele to begin a public reprimand hearing for Armes for screaming at the two ladies. Then again, perhaps this doesn't rise to the high crimes and misdemeanors that office conversations and interruption of preachers require. Perhaps Armes would have had to berate the women for not working as hard as he does to meet Speaker Steele's standards for reprimand. Below is a blog post from one of the ladies that were verbally abused by Rep Don Armes:
I visited with a couple of friends at the capitol today about this issue. Left like I always do, feeling smart. Nothing like talking to legislators to make a person feel smart. (note: The lady exempted Paul Wesselhoft from that comment.)

I also left mad. I was talked down to and literally yelled at by a legislator who when pressed, basically said and of course I'm paraphrasing that

representational government doesn't work

. I'm paraphrasing but the meaning was there I promise you. I was told at the top of a very large man's voice, very close to my face, that "There will be bills that you don't want!!!" "This is a bad idea, because bills have legs!!!" "I've been here 9 years and seen crazy things get passed!!!"

My response was to ask him to calm down and listen to me, a citizen explain why I supported this bill. I can't hold a committee chair accountable if they aren't in my district. I can work my butt off knocking doors for a politician I believe in, give them money, get out the vote, get them elected and a CC from another district can singularly and arbitrarily dismiss him and his ideas, THEREBY dismissing me and 35,000 other citizens! In this scenario, no one is accountable to the voter. Talk about a ripe environment for corruption!

You know who signed the discharge petition? Some Republicans and ALL the Democrats save one. Why? First what do they have to lose, they are in the minority (Rs who dare oppose leadership and Ds) and further because they are smart enough to know that this single issue will not go away. It makes the Republicans who were elected to help us take back our country look very bad. I can't think of a more important thing that went on this session. We the people lost every battle on the very first day.

Getting this changed will not fix what's wrong up at our capitol, but we will never fix what's wrong if we don't get it changed.

By the way, at one point this "statesman" wanted me to know that he headed his particular committee because it was his area of expertise. I said that's great, but you're not my representative and I can't hold you accountable if you PERSONALLY decide that my Reps' bill is bad and shouldn't be given a fair hearing. He responded, "You can always go to the CC and talk to him." Can you guess what I said?

"IF I DID AND HE DECIDED TO YELL AT ME, WHAT RECOURSE DO I HAVE?" He can say anything he wants to me, what does he care? Not my first rodeo as far as CCs and their power trips....

Apology came next, but I didn't and don't need an apology. I'll take a public (and this was VERY public) dressing down by an idiot if that's what it takes to get him to confess his true disdain for the very system he swore to uphold. Maybe my story will ultimately play a part in holding him accountable after all?
He admitted up front that he was angry over something that another person had done that morning related to the discharge petition we were asking him to sign. In response to our assertions that the incident he was referring to had nothing to do with us and that in fact, numerous grassroots organizations were concerned with and watching what happens regarding this issue, he declared, "Right now you all look alike to me!"

It took some doing to get him to move past that. Then he attacked Charles Key the author of the original bill. (Unjustly, I found out later by talking to Rep. Key personally.) After more ranting and venting on his part, he finally moved past this distraction as well.

I kept pressing him for any substantial objections to our proposal, until finally like I described in my longer comment, he got down to the real reason he was against giving all representatives the chance to get bills heard."Bills would get passed that (finger in my face here) you don't want!"

I would characterize his arguments along with the others who think this way as those of arrogant elitists, who think we the naive, uneducated electorate need protecting by those with superior knowledge, intellect and position. They always include themselves in this last group. EITHER THAT which is offensive enough or else they simply cannot conceive of letting go of that much power. Probably a mixture of both.

Politics is in essence a struggle for power. We the people need to take ours back while it's still possible, if it's still possible!"
The second lady saw this account of Armes's ungentlemanly act and posted this response:
I was wondering if I could muster the energy to write about the behavior we witnessed at the capitol today and was so relieved to find your comments on this. Let me just say that she is very generously understating that scene. The Rep. had his finger in our faces BELLOWING at us for a protracted amount of time. Neither one of us are shrinking violets so don't mistake my outrage for a simple offense to some delicate sensibility. I am appalled that a representative of the people would act in such a manner in front of a crowd of staff, lobbyists and visitors and do it to the taxpayers of this state. It was an insult to all and indefensible
And here is another retelling of Armes' savage verbal abuse of the women:
Rep Don Armes called me on Thursday afternoon, returning a call I made to his office after the incident. He was still adamant about not signing the petition, "Never in a million years!" he said. Armes was livid over the exposure of his transvestite birth certificate bill, going on about how hard he had worked to win his House seat in Lawton. I asked if that was the case, then why would he risk it all by not signing the HR 1004 petition and why in the world did he vote for the transvestite birth certificate bill. Armes responded that when he gets robo called, his donors send him checks. I replied that since that were the case, he wouldn't mind us sending more robo calls into his district on using the transvestite birth certificate issue.
Armes did manage not to yell or scream during our conversation. I suppose that in the future we should be careful to only send men to deal with Rep Armes, he seems to respect men more than women. Then again, bullies usually do.

How about giving old Don a phone call or sending him an email? And be sure and tell any friends and family living near the Lawton area about Don's character.
(405) 557-7307
Just How Did the HR 1004 Discharge Petition Fare?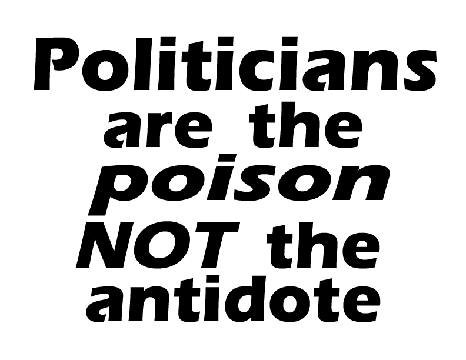 We didn't win, but we gained more ground than I thought we would gain. An effort by Kaye Beach managed to get several other groups to push legislators to sign the discharge petition but on Wednesday the effort ground to a halt after around 42 signatures. The Sooner Tea Party was ready for the resistance and tens of thousands of robo calls started at 2:00 pm. Some of the Representatives that had already refused to sign the petition got their robo calls early on Wednesday; others were added as the pressure slowly escalated. The Democratic Caucus let us know that they had the issue on their agenda for the Wednesday afternoon caucus meeting, and to tell you the truth, we weren't thinking the Democrats needed any pressure to sign. And all of them signed the discharge petition.
A number of legislators that had voted against the same issue on February 7th switched to our side, Purcy Walker, Arron Stiles , David Brumbaugh, Dennis Casey, and Senca Scott. Others that were not present on February 7th voted with us. But it wasn't enough, the RINO Republicans managed to lock up enough votes to prevent HR 1004 from getting a fair hearing.
That doesn't mean we lost, indeed we accomplished all that we believed was possible, getting a recorded vote on whether or not the Representatives believed in representative government or if they believed that an elite should rule over Oklahomans. Their entire reason for killing the original Charles Key amendment was to avoid having to vote against issues that could bite them in the rear, but the discharge petition is just that, a recorded vote, with the signatures of each legislator that supported the bill. Absolute hard evidence of the true intentions of these RINO Republicans that believe that you and I are to suppose to continue paying taxes and staying silent.
Twenty eight of the miscreants were robo called on Wednesday, Thursday, and Friday. Another 18 sets of robo calls will start hitting the RINO districts on Monday morning. The remaining Representatives will get their robo calls on Tuesday and Wednesday. Once we have finished dropping fliers on every home in Rep Jason Nelson's districts, we will pick another from the list and start educating those voters.
Just remember, the reason the legislators support the State Chamber of Commerce over our interests is that people generally allow them to get away with it. Once they start feeling heat, they will reform their ways. We just need to get plenty of activists out walking their precincts and delivering fliers this summer.
Chamber of Commerce Experiencing Backlash
After Attacking Legislators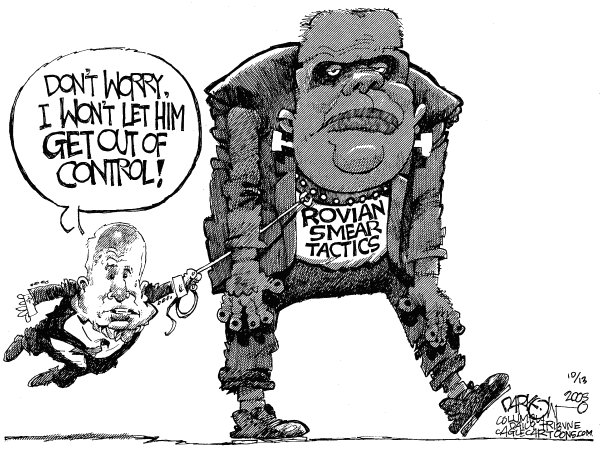 The Sallisaw Chamber of Commerce Board of Directors has voted unanimously to not renew its membership in the State Chamber, ending its affiliation with The State Chamber of Commerce over their efforts to undermine rural Oklahoma. Rep John Bennett of Sallisaw praised the move:
"I really appreciate my local business leaders and chamber officials for having the moral courage to back those of us who are fighting for rural values and our constituents," said Bennett, R-Sallisaw. "I appreciate the support of these true voices for small business and promise I will continue working to make their voice heard at the Oklahoma Capitol instead of the special interests."
The State Chamber of Commerce recently faced criticism for launching a web site that labels Bennett as one of the 10 most "anti-business" legislators at the Capitol.
Despite being accused of posting false information on several votes cast by more than one lawmaker, and the State Chamber continues to add to WeAreWatchingThem.com website and they still insist that including a tax increase is "business friendly". The State Chamber has also drawn fire for its work to kill pro-life measures in the Oklahoma Legislature.
Sallisaw Chamber of Commerce Executive Director Judy L. Martens sent an email to local legislators announcing their leaving the State Chamber, saying:
"Although I am not obligated to apologize for their actions, I still am very sorry that they have chosen such a manner as www.WeAreWatchingThem.com to voice their opinions of you, our state leaders."
Among the issues that the State Chamber opposes are pro Second Amendment bills, pro life bills, Open Government bills, and rural assistance bills. Their ultimate goal is to erase Oklahoma's "backward" reputation and to mold a new reputation that is considered "progressive" and supportive of animal rights and gay rights. All to make Oklahoma more appealing to large corporations that might consider opening up a distribution center or call center in the state.
More Chamber of Commerce Interference at the Capitol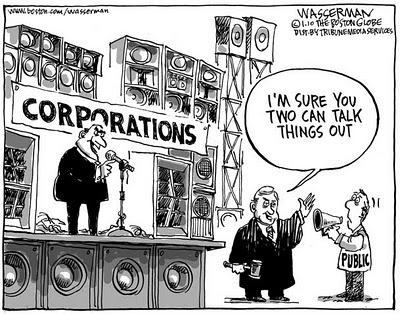 On Wednesday the House debated HB 1226, an Eminent Domain bill that started out as good legislation till the State Chamber of Commerce got involved. The idea is for property taken by Eminent Domain which is ultimately not used and declared surplus, be offered back to the original owner or their heirs for the amount it was originally purchased for or its new appraised value, whichever is lower. The exemption added later was for "local development act districts." Interesting enough, it turns out that Brick Town and other juicy pieces of property fall under this definition.
From the voting records, one can surmise that House leadership began tinkering with the bill, talking about adding the exemption for the wealthy property development company owners before the April 18th vote, causing the original bill co authors, Ritze and Reynolds, to either vote no or avoid voting for the bill. While the section C that contains the exemption wasn't present in the April 18th version, they must have known it was coming if they voted against their own bill! The final version showed up on May 16th from a Conference Committee signed by Representatives Fred Jordon, Steve Martin, Colby Swartz, Mark McCullough, Lewis Moore, Dustin Roberts, Dan Sullivan, Sue Tibbs, and Paul Wesslehoft. Senate signers were Simpsons, Sykes, Breechen, and Brinkley. I smelled a rat when House leadership started promoting the Conference Committees as increasing openness and transparency in state government, looks like they are being used to corrupt good legislation to repay the State Chamber of Commerce.

The following is an account from someone that watched the vote go down on the House TV system at the capitol:

Rep. Pat Ownbey pretty much admitted that this same bill has been killed before and would never pass the Senate without this exemption asked for by the Chamber/Chambers. He called it a "balancing act." It passed 77-14. Some who argued against it, probably ended up voting for it because the bill's original intent was a great idea and the chance to get a better one would never materialize?

1:19:50 Randy Terrill, asks Ownbey what entities asked for the amendments in the bill. Ownbey stammers that he can't remember exactly but it was certain Chamber people. At one point Terrill asks point blank, if Rep. Ownbey is suggesting that the Chamber has an unusual amount of control in this building.

1:27:37 Mike Reynolds debating against the changes made to the original bill. Quite the rant against a corrupt system!!!


Side note, I was in the lobby watching this on the TV there, standing next to 4 or 5 men in suits. I don't know who they were, but one of them at least was a Rep. because he made the statement while pointing to Reynolds, "That man owes me 6 years of my life!" "That's how long I've been fighting him on this kind of stuff." While Mike Reynolds was standing up for the people, they laughed and belittled him.
RINO Republicans Attempt To Hide More Info From Citizens via HB 1559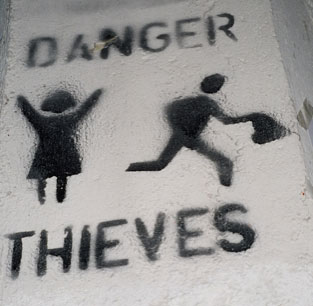 The House turned down
HB 1559
, a bill that would have expanded the definition of attorney-client privilege as it applies to school boards and other local government entities. The vote was 64-35 in rejecting a bill that Rep Fred Jordan would protect government entities from having to disclose information. This bill was another example of a conference committee members abusing their positions to make it more difficult for the public to keep an eye on elected officials.
Mark Thomas of the Oklahoma Press Association said that the measure would invite local governments to expand the use of attorneys for the benefit of confidentiality. Public bodies would refuse to release documents after discussing the documents with their lawyers, an excellent way to hide proof of corruption.
HB 1559 bill author Rep Fred Jordan managed to keep the bill alive by returning it to the Conference Committee so we will have to watch for this legislation next year.
Thank God For the Senate!
American Indian Cultural Center Funding Killed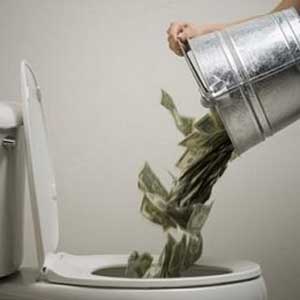 The $40,000,000 bond proposal to fund the continued construction of the American Indian Cultural Center in Oklahoma City was killed after the Senate refused to hear the bill. Senate leaders decided not to hear the bill after a Senate committee approved the bill last week. While Governor Mary Fallin bemoans the loss, others are breathing a sign of relief that more tax money wasn't flushed down this rat hole.
Who stands to gain from this project? The Indian tribes? Well, there are 39 of tribes in Oklahoma and few have contributed to the project. Can't say I blame them, would the Caddo tribe's Indian City in Anadarko want to compete with the new cultural center? How about the Chickasaw tribe, they just spent tens of millions to build a new heritage center in Sulphur. Would you want to compete for the tourist dollars if you had already built a cultural center?
Revenue from admissions to the new center would not be enough to repay the interest on the $120,000,000 project much less repay the principle investment, so just who does stand to benefit from this project? The State Chamber of Commerce along with their Bricktown members stand to increase their property values, fill their hotels and restaurants, while stealing a portion of the tourism dollars from the tribe's existing attractions.
To no surprise, Representatives Don Armes, Lisa Billy, Lee Denny, Guy Liebman, Ron Peters, Earl Sears, and Speaker Kris Steele voted for the bill in a House Conference Committee.
Oh, Kenny Boy, Why Doesn't Mary Fallin Like You?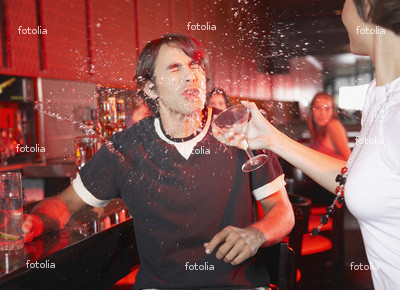 Well, Ken Miller doesn't wear a troopers uniform, so a lover's spat is out, but what really is the source of friction between Gov. Fallin and Treasurer Ken Miller? Miller made a feeble slap at Fallin over the 2012 budget after the $70,000,000 bond issue came to light. See Miller was a bit out of the loop here as he wasn't given a seat at the table when Fallin's people and the legislators hammered out the budget! That is right, the duly elected Treasurer was excluded from the budget process.
Methinks that Miller's cronies are upset that Miller isn't in control of the bond issue so they are not getting their cut. Whatever the reason, the feud that came to light a few weeks after the election continues between Miller and Fallin continues to fester, refuting the old saying that there is honor among thieves.
More Corruption At the Capitol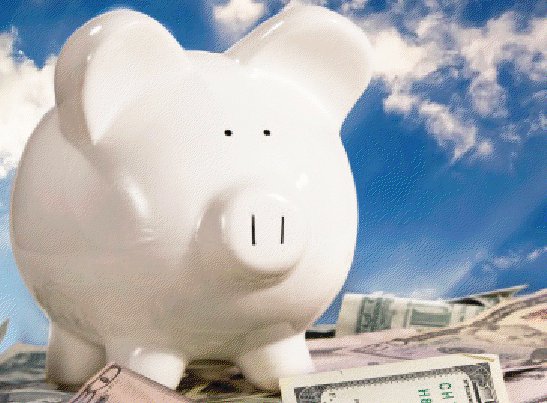 So we had a $500,000,000 budget shortfall this year, requiring basic government services to be trimmed back. Not a bad thing at all, this cutting the size of state government. But the Oklahoma Center for the Advancement of Science and Technology managed to grab some taxpayer cash despite the cuts in highway maintenance, prison guard furloughs, and education cuts.
HB 2182 requires $3,966,355 appropriated to OCAST to be deposited into the Seed Capital Revolving Fund
Well, they must have good lobbyists, huh? Yeah, but take a look at two of the board members:
Mar k Ashton, Ashton, Wisener & Munkacsy, Lawton
Ga lynn Beer , Agro-Culture Liquid Fertilizers, Guymon
Da vid L. Bore n, University of Oklahoma, Norman
V. Burns Hargis , Oklahoma State University, Stillwater
Rhonda Hooper , Jordan Associates Advertising and Communications, Oklahoma City
Mike Jackson, Oklahoma House of Representatives, Enid
Glen D. Johnson, Oklahoma State Regents for Higher Education, Oklahoma City
Clark Jolley, Oklahoma State Senate, Edmond
W. Hershel Lamira nd III, Oklahoma Health Center Foundation, Oklahoma City
Chelle Melto n, pharmacist, Guymon
Dayal T. Mes hri , Advance Research Chemicals Inc., Tulsa
Jim Reese , Oklahoma Department of Agriculture, Food and Forestry, Oklahoma City
Kar l Reid, Oklahoma State University, Stillwater
Terry L. Salmo n, Computer System Designers LLC, Oklahoma City (vice chair)
E.R. "Tracy" Shir ley III, Harrison Gypsum Company, Norman
Nata lie Shirley, Oklahoma Department of Commerce, Oklahoma City
Edwar d Shre ve, retired, Stillwater
Steadman Upham, University of Tulsa, Tulsa
W. Roger Webb , University of Central Oklahoma, Edmond
Sherri Wise , Osteopathic Founders Foundation, Tulsa (chair)
None other than Rep Mike Jackson and Senator Clark Jolley sit on this board. Jackson voted for the bill despite his conflict of interest, and the same old RINO Representatives show up once again:
Armes Dank Hoskin Sears Billy,
Denney, Liebman, Dewitt, Scot Martin,
Dough Cox, and Ron Peters