BOOTS WALKS OUT OF STORES
GUARDIAN'S LATEST TARGET…
CURZON RELAUNCHES ON DEMAND SERVICE…
…AND BLINKBOX INKS DISNEY DEAL
KALEIDOSCOPE CELEBRATES WITH WILL AND KATE
DEAD SOUNDTRACK BOOSTS RETURN
AMY WON'T SHUT UP ABOUT HER DVD…
…AS WIN AIMS FOR ANOTHER WINNER
CLEARVISION SETS UP STALL OUTSIDE UK EVENT
RELEASE OF THE WEEK: HAYWIRE
TRAILERS OF THE WEEK
---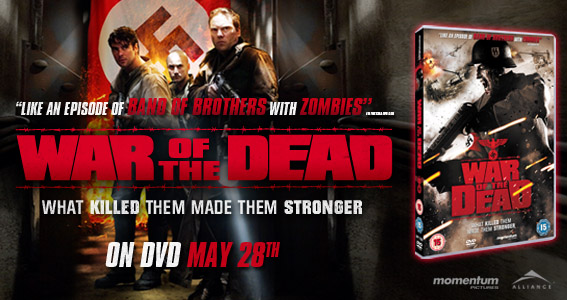 ---
If you can't read this newsletter or see the ads, please click
here
It Was A Good Week For…
Game saved and out of administration, although the games market still looks tough to us…
It Was A Bad Week For…
Amazon, the latest target of a kicking from The Guardian…
The Easter holidays are well and truly upon us, in case you hadn't noticed, with one of the most important gifting seasons outside of Q4 now in full flow and the charts full of family and child-friendly releases. And it's been the same with activity too: there's been a flurry of family home entertainment promotions in the past week or two. Fox has been touring the UK with Alvin And The Chipmunks, taking in major shopping malls and city centres. The tour culminated in a launch event up and down the Thames on Sunday, attended by assorted celebrities and The Raygun and junior correspondents. Fox's Liz Silverstone said: ""The enduring popularity of Alvin & The Chipmunks has been reiterated by the fantastic response we've had up and down the UK to the Chipmunk Tour last week ending with a fantastic celebration launch party on the Thames last Sunday. We even created a 165ft sand art drawing on Blackpool Beach with local artists and schools in a fitting tribute to one of the most loved kid's franchises out there." More on our
website
shortly…
Paramount has been equally busy with its release of Puss In Boots. In one rather novel release-week stunt, a giant Puss In Boots character, and assorted real-life kittens, went round to magazine and website offices, plying journalists with free DVDs, letting them coo over the tiny kitties and watching the coverage flood in, particularly via social media. The film has started well, giving Paramount another family success story shortly after its launch of The Adventures Of Tintin: The Secret Of The Unicorn. Paramount's senior brand manager Edwin Bott said: "Puss in Boots is selling well, we're happy with the strong results in a challenging Easter animation market. It's holding its sales well into the Easter week, against strong titles in Alvin and Hugo, and we're looking forward to continuing the great performance this weekend... particularly with rain and snow forecasted for parts of the UK, what better way to enjoy the break in doors than watching Shrek's side-kick in bright, fun filled adventure." Again, more soon on our
website
.
And also on our
website
this week, loads of material, including an excellent piece on Choices by former staffer David Jones…
Also on the kids' front, and over at cinemas it's the same story too. Sony's Pirates In An Adventure With Scientists had a strong start (see below for more) at UK cinemas. And Sunday saw SPHE hosting an exclusive screening of the film in its Soho screening room. Our extended family was out in force again, back and raving about the film, which is set to follow the £20 million Arthur Christmas in the box office stakes…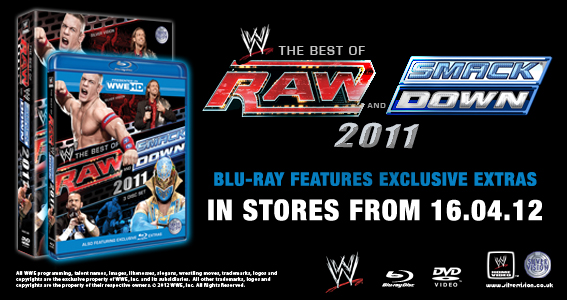 ---
As we noted above, it's been a bad week for Amazon. First it had to contend with the abolition of LVCR, the supposed VAT loophole which saw assorted Internet retailers mailing releases under a certain price VAT-free from the Channel Islands, but today the retailer has been in the sights of The Guardian. For after trashing HMV and, latterly, Game, it appears to have turned its attention to Amazon, investigating its tax situation. This is, of course, the same Guardian newspaper that has had a faint whiff of if not impropriety then at least some clever accounting around its own tax deals, especially those involving its disposal of Auto Trader and subsequent buying in to EMAP. So who's next in the entertainment industry, especially the retail side, to come under the paper's scrutiny? And one other thing: ads being served when we looked at the paper's four (count 'em, four) different stories online on The Guardian's website were for play.com…
With the increasingly hard-fought video on demand and pay per view market still making all the headlines, it was interesting to note this week saw the latest round of activity in this sector, with the relaunch of a new, improved Curzon On Demand service. The service now boasts product from 11 different distributors, a library of more than 250 titles, a new thrust for its marketing, iPad, iPhone and assorted mobile and tablet compatibility and its availability on Samsung's Smart TVs thanks to a newly launched app. The marketing activity is focusing on the fact that theatrically released titles are available to watch on demand through TVs or computer, mobile and tablet devices on the same day they're launched in cinemas. Sporting the tagline "In Cinemas, On Curzon", it sees titles such as Werner Herzog's latest Into The Abyss and, this week, Aki Kaurismaki's Le Havre being launched day and date. Releases are priced at £10 (with a £6 introductory offer) for new releases, £4 for recent releases and £2 for catalogue titles.
Also over in that sector, Blinkbox has made a major announcement this week after tying up a deal with Disney which will see the studio's product arriving to buy or rent from the Tesco-owned online operator day and date with their DVD release. Looking forward, the deal takes in forthcoming releases such as The War Horse and The Muppets and takes in Disney Classics as well as TV titles from its ABC arm (think Lost et al). Titles are already available on Blinkbox's website in a special Disney section, you can see it
here
. Commenting on the deal, Blinkbox ceo Michael Cornish said: "We are excited to be working with Disney to bring even more current and classic entertainment instantly to our Blinkbox customers, from movies to quality US TV dramas. This is the latest in a long line of deals with top studios ensuring that Blinkbox offer the latest releases the same day as DVD. To put it in to context, last week Blinkbox had 35 of the top 40 latest movie releases available to watch instantly. At Blinkbox we focus on the highest quality movie experience with all the latest titles available for our customers to enjoy anytime, anywhere without being tied into a subscription." Disney's Catherine Powell added: "Working with innovative platforms such as Blinkbox, we are committed to offering our must-see entertainment to consumers in ever-more easily accessible, flexible ways. From classic Disney films, through to cutting-edge ABC Studios TV drama, this selection provides a broad choice for every member of the family."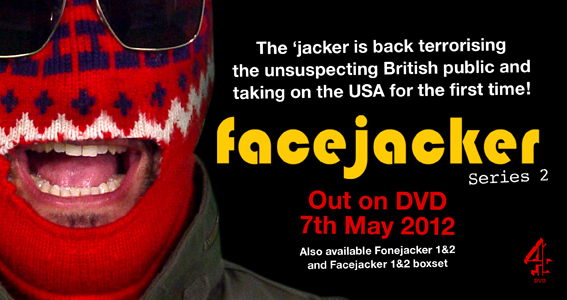 ---
Events surrounding the Royal Family have been somewhat lucrative as home
entertainment propositions in recent years, none more so than young Royal couple William and Kate, with their assorted wedding celebration releases
racking up some impressive figures. Now, with their first wedding anniversary fast approaching (blimey, that year went quickly, didn't it?) their first year as a married couple is being celebrated by Kaleidoscope's April 16 release of William And Kate A First Anniversary Celebration. Kaleidoscope's Adam Sergeant said: "William & Kate is a unique look at the full year of engagements, appearances and overseas trips undertaken by the Duke & Duchess in the year following 'that' wedding. Packed with official ITN footage, interviews and insights from figures close to the couple, it's a must have impulse buy for the many legions of royal fans, both old and new. The royal product continues on May 28 with The Queen's Diamond Jubilee. Available on single DVD and as a three DVD Box Set, this a celebration of Elizabeth's II varied, challenging and changing 60 years on the throne". Both titles are quality ITN productions and add to our ever growing slate of varied special interest product." The company's Spencer Pollard added: "
We have been selling both titles Globally, including TV sales to Discovery in North America and DVD and digital deals in Germany, US, France and Scandinavia. It's really helped us that the Royals are truly loved worldwide"
At the opposite end of the scale from William and Kate, comes The Return Of The Living Dead, due from Second Sight on June 4. We at The Raygun saw the film on its original release and remember being hugely excited, not just at the zombie film, but also because of its outstanding soundtrack, led by seminal rockabilly trash band The Cramps. Well, the good news for Second Sight (and horror fans) has this week seen the company announce that it has sourced an exclusive sound mix to go on its Blu-ray release. The move has even caused one notable horror site to dub it "the horror release of the year". As Second Sight's Chris Holden explained: "The excitement building around the Blu-ray release of this film had been massive already. This is a title with a dedicated fan base and so we'd gone the extra mile on it. The inclusion of the excellent 2 hour definitive documentary More Brains among the 5 hours of bonus features, as well as the SteelBook packaging had fans excited enough, but the question I received countless emails asking was, 'will it have the original soundtrack?' Following a newly authorised sound mix in 2002 it seemed as though it was not going to be possible but at the 11th hour I managed to get it and reaction has been incredible with one horror site calling it the 'horror release of the year'."
Easter Monday (April 9) sees the release of the first full length fitness DVD from former The Only Way Is Essex star, and now fully-fledged personality in her own right, Amy Childs. The title has already benefited from plenty of pre-release publicity, with the current tabloid and glossy mag darling Ms Childs giving up a day for print interviews, and plenty more. Some of the fruits of this campaign, organised by agency Aim Publicity, can be seen
here
, and
here
and talking in the flesh
here
(look, it'd be a shame to waste that afternoon of Googling). Christine Romano, md at new company Watch It Now Entertainment (see below) said: "We are very excited about our first release with Amy Childs. Amy is a great signing and we have received brilliant coverage thanks to Aim Publicity."
---

---
The release also marks one of the first titles due from a relatively new fitness label, certainly in the UK, Watch It Now. The company, also known as WIN Entertainment, officially launched at the end of December in the UK, after some five years of successful trading in the US. The fitness specialist is looking more at the celebrity end of the market, pairing the right famous names with the right kind of programme. UK md Christine Romano said: "The international branch has already launched fitness DVDs from Kim Kardashian, Billy Blanks and the soon to be released Bob Harper titles. WIN International is also focused on local markets and developing fitness programmes with UK personalities such as Amy Child's Fit in 30 Days out on April 9. WIN International's plan is to take the best celebrity fitness personalities and launch them onto a global platform."
Sport of a somewhat different kind now, and last Sunday saw the highlight of the annual WWE calendar, Wrestlemania taking place in Miami, Florida, with grapple fans from across the UK, and the rest of the world, tuning in via pay per view channels. As ever, the release in the summer of Clear Vision's document of the event will be the company's biggest of the year, with the added boost of the presence of not just the biggest current wrestlers in the business, but also the return of such legendary names as WWE superstar turned Hollywood idol The Rock, aka Dwayne Johnson, and Shawn Michaels. As ever, ClearVision executives were out at the event and the company's Ian Allan brought back this report for us: "WrestleMania 28 set a new attendance record at the Sun Life Stadium with over 78,000 people. The focus for this year was on the main event as movie star and WWE Superstar Dwayne 'The Rock' Johnson battled against John Cena. WWE fans were excited to see The Rock return to the WWE and also thrilled to see the Undertaker continue his undefeated streak in a gruelling Hell in a Cell match. Every year the WWE continue to put on a spectacle for fans at WrestleMania and this year was the biggest one to date."
Meanwhile the WWE will shortly be arriving in the UK, for a tour of the UK and beyond that will see them playing assorted dates over here and into the rest of Europe, including two dates at the O2. ClearVision will be promoting its April 16 release (the same date as the first of the two nights at the London venue) outside, offering fans the chance to get their picture taken with the stars and appear on the sleeve, using green screen technology. The company's Ben Stanley said: "It's a great opportunity for fans to come and interact with what is already a very real brand, and further add to the experience of the show by being able to take home a tangible piece of it. Supported with a really strong call to action offering money off through Asda, this is sure to be a very popular initiative at the shows, and something we hope to do more of in terms of marketing our titles to a captive audience of fans at these shows."
---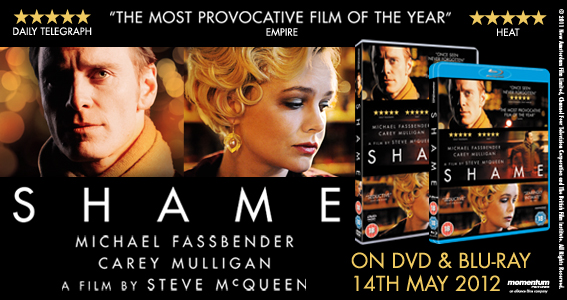 ---
Sticking with the sporting and punch-up-based theme now, and The Raygun and its correspondents were out this week seeing Anchor Bay's forthcoming first ever Blu-ray release – and remastered DVD outing – for hooligan classic I.D. It features a veritable who's who of British acting talent, including a very young looking Ashes To Ashes star Philip Glenister in this tale of the firm following fictional London-based football team Shadwell (the team are nicknamed the Dogs and play at The Kennel; as Millwall supporters we can't work out who it could have been based on). The screening is the first part of a campaign that will see Anchor Bay reuniting many of the original cast for the May 14 release. The company's Thom Leaman said: "Once the rights to I.D. became available its acquisition was somewhat of a no-brainer. A searing polemic on the world of football subculture - like it or not, it's a film that remains as relevant today as its always been. It packs a fantastic 'who's who' Brit ensemble cast who were tooling up while Danny Dyer was still in short trousers. It's been off our retail shelves for too long, and Anchor Bay is very happy to bringing the film back to the public eye and with a long-overdue fully restored Blu-ray release." More on this in weeks to come… Come on the Dogs!
Currently airing on TV to some acclaim is the new series of Channel 4's Facejacker, due from 4DVD on May 7 after the current run has finished. The series, which sees Kayvan Novak, also seen in the likes of Sirens and Four Lions, taking his unique brand of humour to the US. 4DVD's Claire Bosak said: " Facejacker returns to our screens with some much-loved characters and some devilish new creations. The DVD release of Series 2 follows the Channel 4 broadcast. In support of the release we are teaming up with XFM to create a bespoke radio promotion and will have advertising across various entertainment websites. Kayvan Novak, the man behind the mask, will be backing the PR campaign with various broadcast and press interviews."
---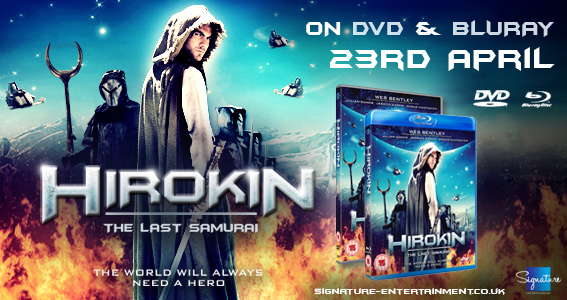 ---
A busy week for us, with an I.D. screening, and, at the opposite end of the scale, two family events, for Alvin And The Chipmunks: Chipwrecked and The Pirates! In An Adventure With Scientists. Oh, and a farewell to the Associates drink too, where we bade farewell to the agency along with numerous industry faces and assorted journalists…
The incentive to rent a film at $4-$5 or buy a digital copy at $10-$15 goes down considerably," when consumers are only paying around 48 cents on average to watch a film via Netflix. "It suggests Netflix film deals are potentially an impediment to the success of UltraViolet."
Morgan Stanley analyst on the future of the business for a report on the state of home video. He suggests that the fall in home video profits, particularly in the US (down from $127 per household to a projected $93 in 2015), is down to this factor.
He's one of Hollywood's most prolific directors and certainly one of its most intriguing, straddling the worlds of the arthouse and the mainstream, commercial film. Steven Soderbergh's films are never anything if not worth watching and, following Contagion, his next outing, Haywire, is due from Momentum on May 21 and is at the more commercial end of his CV, starring, as it does, mixed martial arts star Gina Carano alongside Soderbergh's usual array of impressive talent. Commenting on the release, Momentum's Adam Eldrett said: "We are really excited to be releasing Haywire, it is rare to have such a strong variety of sales points into the mix, Haywire should stand out this Q2 simply due to the diversity of the title. You have this incredibly strong cast, Fassbender, McGregor, Paxton, Tatum, Banderas, Douglas and of course Carano. That alone is an incredible cast and selling point, not surprising when you think about the director, Soderbergh set quite a standard with Ocean's Eleven and it is great to have something akin to that in an action/thriller mould. Essentially the cast are all part of an elite clandestine team of CIA agents, working on the hardest missions that take them to most dangerous corners of the world." Eldrett continued: "We also have a great hook in Gina Carano, two years ago this MMA fighter turned film star was the most searched for person on google, Soderbergh simply had to cast her knowing she would stand up to any action scenes thrown at her. You only have to look at the trailer for a flavour of her true action star potential, it sounds a bit of a cliche but she truly is a female take on Jason Bourne." After careful research into who saw the the film, Momentum is positioning it as the thinking person's actioner, and will be supporting it with an event-sized TV campaign.
---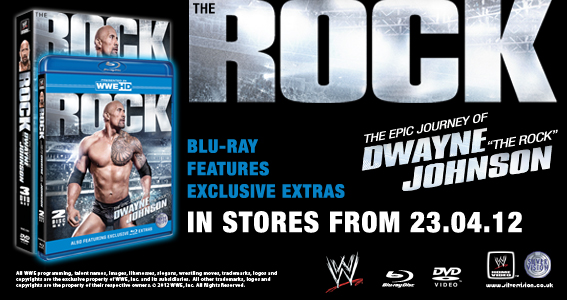 ---
The Hunger Games continued its run at the top of the UK box office charts, with a total now just under £10 million, although it faced (and still faces, into holiday week and weekend) stiff competition from the likes of Wrath Of The Titans and The Pirates! In An Adventure With Scientists, both of which took around £2.2 million in their opening weekend, the former just shading it. The only other new entry was StreetDance 2, which took just over £600,000.
After its hugely impressive theatrical performance, it was only logical that producers Hammer and others, such as Momentum parent Alliance, would be looking at a possible sequel to this year's major box office success The Woman In Black. And Hammer and co this week confirmed that a second film, which takes up the story of the spooky house and its legacy some 40 years after the original, is now a certainty. The sequel will be titled The Woman In Black: Angels Of Death. Hammer Films president and ceo Simon Oakes said: "We are proud and honoured to be working with Susan Hill again on The Woman in Black: Angels Of Death, a wonderful new tale every bit as atmospheric and terrifying as its predecessor The Woman in Black."
So, what next for a reboot? Well, if current reports are anything to go by, the next film franchise due to get dusted down and revived (or should that be dug up?) will be The Mummy. Universal has taken on Jon Spaihts, the scribe behind Prometheus, to put together a script. It's not certain whether it will bring back the likes of Brendan Fraser or Rachel Weisz. We're sure there's some kind of "keeping it under wraps" gag there, but we'll leave that alone…
We received this from our pals at What Is Bobo, so we thought we'd pass it on, it's a link to the design agency's newly-refreshed and relaunched website:
http://www.whatisbobo.com/
If you were lucky enough to follow us, you'd have seen the most amazing balloon animal creation from the recent Alvin And The Chipmunks event. Follow us on
www.twitter.com/theraygun
Our invitation for the premiere has just turned up, we're very excited about this, and here's a new clip:
NSFW trailer of the week, don't turn it up too loud, contains massive swearing:
We trailed the trailer of the trailer last week, here's the full Total Recall, er, trailer:
Breaking Dawn Part 2 teaser released, teenage girls every swoon:
More from Rock Of Ages, as the second trailer lands:
The Sweeney, the Sweeney, duh duh duduh durr, duh duh dudurr:
To subscribe to The Raygun newsletter, p
lease email
info@theraygun.co.uk
To unsubscribe, email
info@theraygun.co.uk
with unsubscribe in the subject