BVA AWARDS IN FULL…
INDIES SCORE BIG, FOX LANDS FIVE
KING CROWNED ON MONDAY
ITV RUSHES OUT WEDDING RELEASE
FIGHTER PULLS NO PUNCHES…
SCANBOX ETERS RING TOO
STAR WARS BLU-RAY DETAILS UNVEILED
THE LION ROARS
DOGWOOF ALSO MAKES A NOISE

HBO WON'T BE BORED
LIVING THE LIFE OF RILEYS
METRODOME'S HEROES RAISES CHARITY CASH
FOR THOSE ABOUT TO ROCK…
EXPO NEARS…
MORE NEGATIVE PRESS
AND SOME INTERESTING READING…
QUOTE OF THE WEEK
RELEASE OF THE WEEK

AT THE MOVIES
SITE OF THE WEEK
TWEET OF THE WEEK
TRAILERS OF THE WEEK

If you can't read this newsletter or see the ads, please click here
---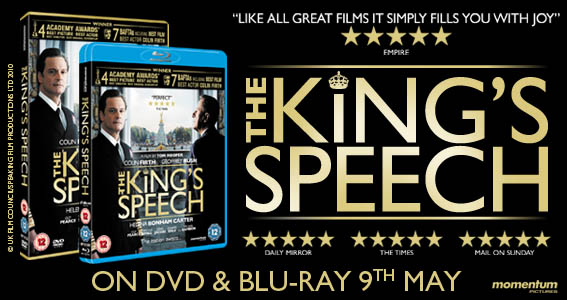 ---
It Was A Good Week For… All the BVA award winners… Congratulations from The Raygun

It Was A Bad Week For… Anyone struggling with a hangover, especially those with a hangover trying to get a newsletter out…
So, it was the biggest night out on the industry's calendar (well, until we unveil our plans for Raygun-related activity soonish), and as the trade slowly tries to shake off its collective hangover, we thought we'd remind you about the award-winners…

Fox was making the headlines after picking up a whopping four awards, but it was also a successful night for UK indies as well as some of the studios. On the marketing side, the big winners included Icon and Momentum. The former picked picked up two awards, one for Marketing Initiative Of The Year for films that had a box office of more than £10 million, for its work on Paranormal Activity, which also earned it a Creative Initiative Of The Year gong too. Momentum deservedly scored in the Marketing Initiative Of The Year for films with a box office of up to £3 million with The Girl With The Dragon Tattoo, a title whose success has been charted in our newsletter and website. In films in the £3 million to £10 million category, Fox won for The A-Team. Other all-important Marketing Initiative Of The Year awards went to High Fliers for Passchendaele (non theatrical); Universal Pictures for Les Miserables In Concert (music); Disney in the children's category for Beauty And The Beast; HBO in television for its work on The Pacific in the specialist sector; Lionsgate for its campaign for Keith Lemon's Fit and, in the catalogue category, Sony Pictures Home Entertainment for its Love It promotional activity.

Elsewhere, it was good to see HMV getting some plaudits after the bad publicity the retailer has had, picking up Bricks And Mortar Retailer Of The Year AND Blu-ray Retailer Of The Year. iTunes won the first ever Online Digital Service Of The Year gong, amazon.co.uk picked up Online Retailer Of The Year and Sainsbury's impressive work on Shrek Forever After (again, covered in The Raygun) earned it the Retailer Marketing Initiative Of The Year.

In the crucial distributor arena, Universal was Retail Distributor Of The Year, while Fox picked up Retail Title Of The Year for the 2010 bestseller, Avatar. The James Cameron biggie was also Rental Title Of The Year, and helped Fox to the Rental Distributor Of The Year award. In the only consumer picked award, Avatar was also voted Best Blu-ray Title Of The Year by visitors to hmv.com. Other awards were for the Best British Authored Disc Of The Year, which went to Universal Music and The Pavement for U2 360 At The Rosebowl and Premier PR for Supplier/Agency Of The Year. The final gong, the prestigious Industry Initiative Of The Year was won by The Industry Trust Of IP Awareness and The Alliance Against IP Theft, for The Real Deal.

---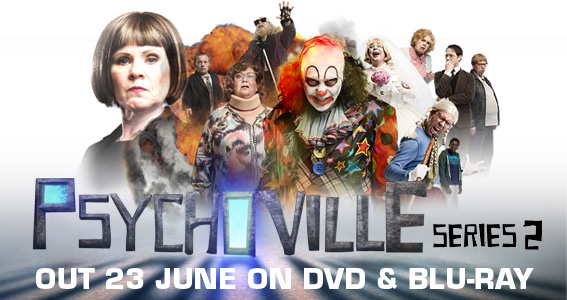 ---
And the event itself? Well, our massive hangover suggests that it was a belter. As ever, it was good to see the industry out and about in force, albeit with one or two exceptions, and we were there until the bitter end… We particularly liked compere Simon Evans' opening routine – unbelievably this man is unsigned. As usual, there were still plenty of industry types left there when we exited at 2am…

Congratulations, of course, to all the award winners, but a special pat on the back and big hugs all round to those who are also closely involved with this newsletter and our associated website. In fact, perusing the list of winners, it's amazing how many savvy marketeers – the kind that win awards – are big supporters of The Raygun. Step forward Momentum, Icon, HBO, Lionsgate and High Fliers. Throw in our pals at retail – all the award-winners on the retail side are fans of our newsletter – and you can see that aligning yourself with The Raygun brings its rewards. You people obviously know exactly what you're doing when it comes to marketing… Want to win an award next year? Email us at info@theraygun.co.uk to find out how… We'll have a full list of the winners, plus some pictures, up on our website soon, and see next week's newsletter and keep checking the website for more reaction in the coming days and next Friday.

Fresh from its success at the BVAs, Momentum is now as near as dammit to the release of its next biggie, The King's Speech, which arrives on Monday. The company was busy last week as Royal Wedding fever gripped the nation (well, most of it), with its team mingling among the crowds, handing out assorted pieces of King's Speech branded goodies. Expect to see Momentum staffers in stores on Monday, making sure the biggest theatrical hit of the year is working on its home entertainment bow. Momentum sales director Neil Williams said: "The point of sale has started going up and the pre-order message has been great. It's all looking very good out there and it's a very exciting time."

As we noted on last week's newsletter, 2 entertain was busy following the Royal Wedding working on its Royal Wedding release, but it wasn't the only company. ITV Studios Home Entertainment had its own entrant into the market rush released on Monday, May 2. Featuring Philip Schofield, ITN's Tom Bradby and the incomparable Sir Trevor McDonald, ITV worked around the clock to put The Royal Wedding DVD together. As a spokesman for the company said: "We believe The Royal Wedding DVD will be THE authentic keepsake of this fabulous piece of history and all its pageantry. It will be a must have for current and future generations to enjoy."

---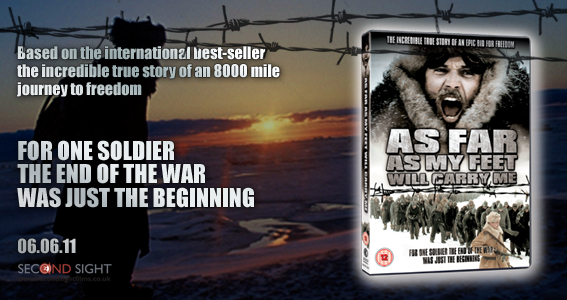 ---
Boxing movies, long a staple of business, are weighing in to go 12 rounds at retail in the months ahead. Chief among these is The Fighter, due from Momentum on June 20. But although boxing frames the film, as the company is keen to point it, the Academy Award-winning film, isn't just a pugilist picture. As Momentum's Adam Eldrett said: "It was clear to see around Oscar time how The Fighter is just so much more than a sports movie, some of my favourite quotes on the film echo my own sentiments, 'Rocky meets the Sopranos!' With sibling rivalries and bickering families it goes way beyond your standard sports movie." To bring the film back to the forefront of the press, public and boxing fans' minds, it is hosting a launch party at legendary fight venue York Hall, in London's Bethnal Green, with the film showing on all four sides of the ring. The event will, said Eldrett, "give us a real PR boost ahead of release". Beyond the event, Momentum is planning to make The Fighter the biggest event release of the summer months, and, hot on the heels of The King's Speech, it will be another hit for the company, it is expected to perform well as a rental offering too. Commenting on the campaign, Eldrett said: "The release is being supported by a full above the line media campaign utilising TV, radio, press, online and outdoor along with some very strong promotions with obvious brands such as Everlast but also taking the film to a wider audience with brands like Scotts and Storm Watches."

Also on the boxing front: Scanbox is readying itself for Risen, its impressive homegrown boxing picture that focuses on Welsh fighter Howard Winstone. Cast and crew will be on hand for a launch and gala screening in his home town of Merthyr Tydfil, ahead of its theatrical release on May 13 and DVD bow a couple of weeks later on May 30. Scanbox's Ken Law said: "We've targeted key boxing cities for the limited theatrical and the cast and director will attending as many performances as they can. The DVD will be supported with national press advertising as well as advertising in the boxing magazine and on boxing websites. Director Neil Jones and lead actor Stuart Brennan are fully behind the film and are doing press, radio and TV interviews. The sports media are particularly interested in Stuart's story and his amazing performance. For someone who had never boxed to train for five years and then get in the ring with seasoned pros is an incredible story. And like Mickey Rourke after The Wrestler many have said he could have turned pro himself after the film he was that good. The WBC, who endorsed the film, awarded him an honorary World Championship Belt for his achievement. This has only been bestowed on the likes of Nelson Mandela, Bill Clinton and The Pope so it's an extremely high accolade from them."

It's rare to see a simple Blu-ray release announcement, or rather a firmed up date and details of the extras, bringing the Internet to a grinding halt, but, when the release iN question is Star Wars, then different rules apply. And so the unveiling of the bonus material and confirmation of the Blu-ray bow for all six Star Wars films caused a major web-based brouhaha this week – not least in terms of crashing the website set up to host the announcement, at least initially. Announced on May 4 (May the fourth be with you – geddit?), it confirmed that the three Blu-ray SKUs, one comprehensive Complete Saga, nine-disc set and two trilogy collections, one pulling together episodes I to III, and the other containing IV to VI. Each film will feature new commentaries from cast and crew, including George Lucas, as well as commentaries put together using archival interviews. The three additional discs include deleted, extended and alternate scenes as well as acres of material from each of the films, as well as new documentaries, both old and new, the latter including one looking at the 501st legion of Star Wars fans (the ones who dress up as stromtroopers), as well as a new look at The Empire Strikes Back. But the one we're most looking forward to is the feature length Star Wars Spoofs, which compiles Star Wars-related skits from Family Guy to The Simpsons, and including the legend that is Weird Al Yankovic. Check our website soon for the packshots and a great Star Wars bespoke Blu-ray logo.
---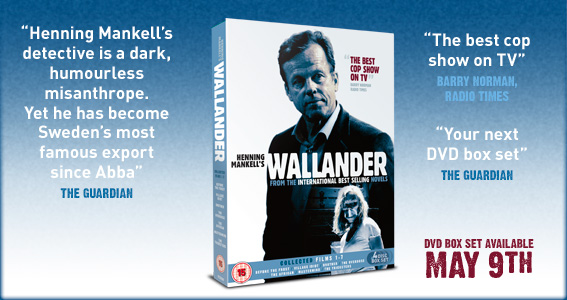 ---
Also on our website: we'll be posting some more awards material over the weekend, and we're about to go live with a great feature on Creation Records, tying in with Revolver's forthcoming Upside Down. See here for more

Monday sees the debut transmission of new BBC pre-school programme Raa Raa The Noisy Lion, which comes from the creative team behind Roary The Racing Car and Fifi And The Flowertots. It follows the eponymous cub and his band of animal friends and aims to help littl'uns with their communication skills. 2 entertain will be releasing the debut DVD in October, allowing the series to build a fanbase in the coming months as it airs on CBeebies. Product manager Lindsay Theodossiades said: "The show is all about helping children find their voice. Each episode is about Raa Raa and his friends and their journey of learning to communicate with each other. As 2011 is the National Year of Communication, this series is more relevant than ever and we will be launching the debut DVD with a substantial marketing campaign to ensure the brand gets off to a strong start." We'll be tuning in with our junior correspondent next week…

It's good to see Dogwoof continuing with its politically-charged documentaries. Latest entrant into the fray is Budrus, due next week from the independent which is something of a specialist in the documentary genre. The title follows a group of villagers fighting to protect their village from Israel's separation barrier, which will run through their homes. The campaign won support from, and united both Palestinians and Israelis alike; expect that to continue through to the DVD release, which is set to be covered in the UK's Jewish press. Forthcoming titles from Dogwoof include Sweetgrass on May 23, A Small Act in June and, further down the line, Countdown To Zero and Bobby Fischer Against The World. Dogwoof's Terry Stevens said:" It's an exciting time at Dogwoof as we're working on such an incredible range of documentary releases. The imminent trio of Budrus, Sweetgrass, and A Small Act are a fantastic mix of campaigning documentaries, ruminations on human nature and above all, they're all fantastic films with wonderful stories at their core. We're also looking ahead to two very large scale releases later in the year – Countdown To Zero and Bobby Fischer Against The World – so it's certainly a great time to be involved in documentary distribution given the incredible range of stories out there.".

We promised some more on HBO's forthcoming line-up, as the company ramps up its release schedule following the launch of Sky Atlantic, which features some of the company's flagship programming. One release we at The Raygun are particularly looking forward to is Bored To Death, the first season of which is being released on June 20. It features the wonderful cast of Jason Schwartzman, Zach Galifianakis and Ted Danson. Schwartzman is the stoner who decides to become a private eye after being dumped by his girlfriend and is a deliciously oddball treat. HBO's Sophie Knight said: "Bored To Death has a fantastic cast that will be at the center of our national PR campaign and used throughout our extensive online media campaign, targeting those key sites that already hold a strong fan following. It's great to welcome another great comedy into the fold, and we're excited to see the response on June 20."

---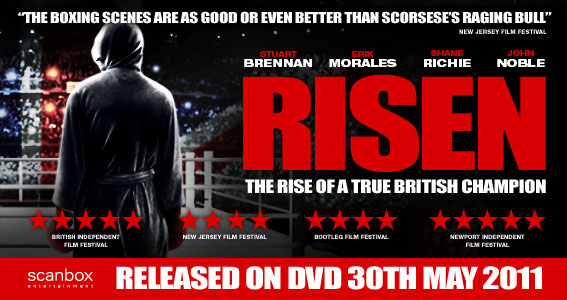 ---
Some acquisitions news now, and we posted the trailer for Welcome To The Rileys earlier this year, and we're pleased to see that it has now been picked up for UK release, with High Fliers acquiring the title. It stars James Gandolfini and Kristen Stewart and the if the trailer's anything to go by, we'll be shedding a tear before the end of this drama . High Fliers' head of acquisitions Duncan Stripp said: "High Fliers is very pleased to have acquired Welcome To The Rileys, a story of loss and hope which is also a powerful and uplifting movie. We look forward to releasing the title later in 2011. We are delighted to be continuing our relationship with Content Media Corp which has exceptional quality films."

We've also recently featured another trailer, for Metrodome's Age Of Heroes, and the independent has come up with an interesting piece of activity ahead of the film's May 20 theatrical bow and June 13 DVD and Blu-ray debut. It has teamed up with theatrical exhibitor Cineworld to host a series of charity screenings at 10 cities and towns across the UK on ay 15. Proceeds from £5 screenings will go to the ForeceSelect Foundation, a fundraiser that helps Armed Forces charities.

Let's not forget that after the recent spate of Bank Holidays, there's still another one to come at the end of the month. And the spring Bank Holiday weekend brings with it, as ever, the MCM Expo. The bi-annual comic con, held, as ever, at the spacious Excel venue in east London, will take place from May 27 to May 29 and will feature a host of video and film-related events and attendees, with, as ever, a host of anime distributors attending and big name feature films, such as Green Lantern, sponsoring. There will be panels on Thor and X-Men First class, as well as the likes of Futurama. Show co-organiser Bryan Cooney said: "London MCM Expo is now a firm fixture for theatrical and home entertainment publicity, with promotions for Universal, Fox, Warner, Disney, Manga Entertainment and many more distributors. Our solid young adult audience is exactly who they want to reach out to; the amplification via social networks is huge."

Expect to see hordes of rock types flocking to the HMV Apollo in Hammersmith tonight for the premiere of a new DVD release featuring the metal heroes AC/DC. The Columbia Records/Sony Music release Live At River Plate follows the band performing live on stage in Argentina, and runs for almost two hours, charting the AC/DC's first trip to the South American country for nine years, and featuring a whopping 19 songs performed by the legendary outfit live on stage. The premiere will be attended by all five members of the band, making it an essential evening's entertainment for their legion of followers. Live At River Plate is out on Monday, May 9, and comes in DVD, Blu-ray and a special limited edition version, complete with t-shirt.
---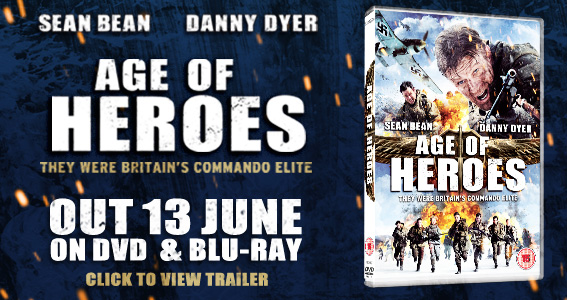 ---
There's been a barrage of national newspaper stories about DVD and the state of our industry. As ever, much of it has been the usual melange of confused UK and US data, with editorial using the dramatic kind of language that has become all too familiar when any publication covers home entertainment – "plunge", "collapse", "decimate", "decline"… Much of it came as US trade body the DEG unveiled sales figures that showed sales had fallen by some 20 per cent in the first part of 2011. See here for the Financial Times' take on it (although you must subscribe). There was further coverage over the premium vod launch in the US (see below). Check this for some poorly researched nonsense…

More reading material, as we finally got round to reading this interesting Guardian piece about Netflix, streaming and television programming. It features some interesting comments from LOVEFiLM's Simon Morris, who doesn't rule out buying into TV programming, much like Netflix has in the US, where it has acquired a remake of House Of Cards for its own exclusive airing. See it here.
And we'll end with more from the US and ongoing row over premium vod. The latest spat has seen the theatre owners' trade body, NATO (no, not that one) calling on the studios to share their data on the first wave of titles. Its president and ceo John Fithian this week said: "What's an experiment without data? Every weekend – usually before the weekend is over – the performance of movies at the US box office is reported around the world. Studio executives are working the phones, touting the stellar box office for hit movies and explaining the underperformance of the flops. When it comes to premium VOD – crickets."
---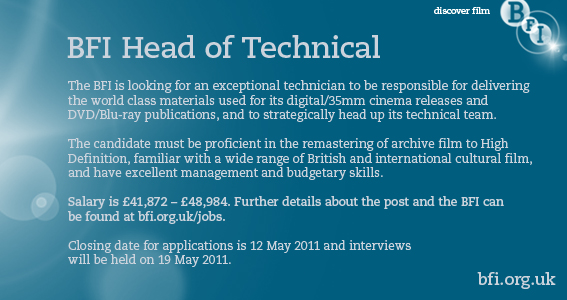 ---
QUOTE OF THE WEEK
"You can call it what you want: piracy, IP theft, content theft—frankly, I call it looting. When one person breaks the window of a jewelry store and walks away with a handful of rings and bracelets, that's called a burglary. When millions of people hijack and steal a product like Rio, I call that looting. And that's exactly what's happening at this very hour we are gathered here, and it is in our collective interests to join together in common efforts to stop it… Please remember this: Nearly one-quarter of the bandwidth on the global Internet is used to traffic stolen content. That's a lot of stolen movies." New MPA chief Chris Dodd.

RELEASE OF THE WEEK
While eOne is readying itself for the release of The Way Back, due out on Monday, keep an eye out for the excellent As Far As My Feet Will Carry Me, due from Second Sight a month later, on June 6. It's a similar tale, albeit one that was made before The Way Back, charting a soldier's 8,000 mile trek to freedom after being imprisoned in a Soviet salt mine. Its epic both in scope and in the story it tells and is already picking up considerable interest. Second Sight's Chris Holden said: "This is a fantastic title that's been getting a lot of press as a forerunner to The Way Back. It's an epic true story and the kind that performs really well on DVD."

---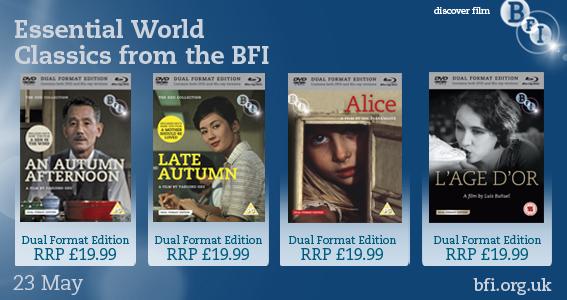 ---
AT THE MOVIES
Norse god Thor was always going to blaze a trail at the box office and he did just that last weekend, amassing £5.45 million in its opening weekend, toppling Fast And Furious 5, which now has a total haul of more than £11 million. Momentum's winning streak continued as horror Insidious took £1.44 million in its first three days.

He may barely be dead yet, but already a host of Osama Bin Laden-related film projects are being rushed to completion. Some, such as Kathryn Bigelow's next feature, were already in the works and others have been added. What's more, the news was picked up by most of the national press this week too…

Strangest Bin Laden news of the week came via Dwayne Johnson, aka The Rock. For anyone who followed the erstwhile WWE star on Twitter would have got big hints about the Al Qaida boss' killing 45 minutes before any official announcement, suggesting that The Rock was one of the first to know about his death. Just got word that will shock the world. Land of the free… home of the brave," he said, adding: "Damn proud to be an American!" Within minutes, some were suggesting that he should play one of the Navy SEALs in any accompanying film…

And staying topical, what, with the aforementioned Royal Wedding (see news), it's interesting to note that one of the films coming to market at cannes this year will be the latest from Keith Allen (the multi-hyphenate comic/writer and father of Lily). But Unlawful Killing may not even be able to be released in the UK. For the controversial doc sees Allen investigating Princess Diana's death and stirring up a veritable's hornets' nest of allegations surrounding her death, which he claims was deliberately planned. He alleges that the Royal Family were behind it, that it was either to stop her marrying or Muslim or, as another possibly, it was assorted secret service agents objecting to her landmine work. It also makes all sorts of claims about Prince Philip (we'd tell you more, but we don't want to either get sued or meet some unfortunate accident). According to Allen, speaking to US trade The Wrap, his lawyers have told him some 87 changes be made to make it possible for release in the UK. Good luck then, to anyone who acquires it for release over here…

SITE OF THE WEEK
You should have seen this before, but seeing as it's just picked up a bunch of Webby awards, for this episode and the show overall, he's some online only Zach Galifiankiks fare, might help with the post-BVA hangover… http://www.funnyordie.com/videos/ed36fa1ab6/between-two-ferns-with-zach-galifianakis-steve-carell

---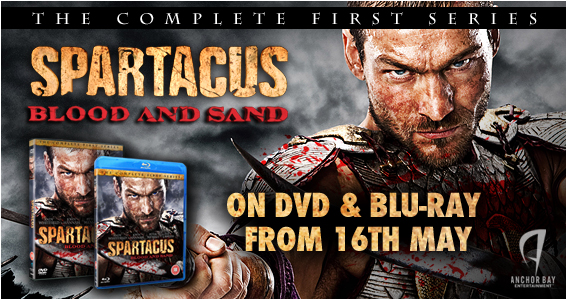 ---
TWEET OF THE WEEK
Follow us on http://www.twitter/theraygun

TRAILERS OF THE WEEK
New Green Lantern business:
http://trailers.apple.com/trailers/wb/greenlantern/

This looks effective…
http://trailers.apple.com/trailers/fox_searchlight/marthamarcymaymarlene/

Great cast, strong trailer, terrible title:
http://trailers.apple.com/trailers/sony_pictures/30minutesorless/

Inventive indie fare:
http://trailers.apple.com/trailers/independent/thescenesters/

Journalism is alive and well and feisty, apparently:
http://trailers.apple.com/trailers/magnolia/pageoneinsidethenewyorktimes/


To subscribe to The Raygun newsletter, please email

info@theraygun.co.uk
with subscribe in the subject matter
To unsubscribe, email

info@theraygun.co.uk

with unsubscribe in the subject
For editorial or advertising queries, contact

tim@theraygun.co.uk