What is up with the people in Ada who go along with this loony tune invasion when it is against the law to puff on something that hurts no one? Anyone can understand that there are folks that detest cigarette smoke, they don't like the smell and they certainly don't want to breathe second-hand smoke. This law goes beyond logic and where will it stop? This issue has always been about the health cost and second-hand smoke. Now it appears to have gotten completely out of control.
You can thank the Ada City Council. This example of politically correct, left of left ideology, is what continues to destroy this country from the inside out. Do we ban fat girls and boys with their cracks hanging out in public? How about stinky body odor, greasy hair or people that use too much perfume and cologne? What about those unfortunates that are butt ugly or people that use tattoos as clothes?
The City Council barely squeaked this one by with a 3-2 vote. One tactic these idiots use is to keep the agenda quiet until the last minute. This measure includes such areas as "all indoor workplaces, outdoor areas on a property owned by the city, any place used by or open to the public, recreational areas, most areas within restaurants or bars, and other restrictions." We might add a correction to what the "idiots at large" like to say. The property ISN'T owned by city, the people own it, they merely dictate over the true owners. We surmise that while sitting near your favorite fishing spot you may as well forget about NOT lighting up, it doesn't matter the lack of your intrusion, there is some jackass out there that doesn't want to see anything in your mouth that resembles any type of tobacco product.
Another incentive for cities to stomp on the people that pay their salary is the grant-making process of the state "Tobacco Settlement Endowment Trust and Oklahoma Turning Point, both of which are encouraging communities to ban or limit tobacco-free products." Ah-ha! There is always a trail of money. Another vote may take place for sidewalks, figuring out if these areas will be included in the definition of "public places." Have you ever wondered why the dictators use the verbiage tacked onto the end of these laws when the say "And Other Restrictions?" This will always allow more to be added to the list of what you aren't allowed to do.
Is there any doubt as to the importance of electing the right people into city council positions? This is an example of what happens to a state when the people don't pay attention. We've said it before; when you don't elect the right people at the state level, the idiots at large go on to more powerful positions and end up in Washington. Your true fight is in your back yard.
Whether or not you like smoking, it really has little to do with what happened in Ada. It has everything to do with the infringement of citizen rights which are always over-ridden by power and money. So much for Oklahoma being a red state, at times, it is difficult to tell the difference.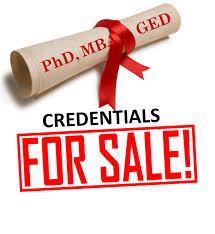 Diploma Mill PhD Senator Ron Sharp
By the Watchman
We've always thought of Senate District 17 as a Conservative district. We are beginning to have our doubts. It appears that the smooth tongued politician they selected to represent them in the Oklahoma State Senate has pulled the wool over their eyes. Yes Senator Sharp, we're talking about you. We base this on a complete lack of a background in Republican politics.
Of all his accomplishments in the Senate, or lack thereof is more appropriate, the only thing he feels he accomplished since becoming a Senator is
this
. This is a basic lack of representation on his part to his constituents. What is he waiting for?
We next conducted a simple Google search on the Senator to see what was available on the internet. The first item that caught our eye was this,
About Ron | Ron Sharp for State Senate
. What we found interesting about his campaign web site was nowhere does it mention what he believes in. This is the first sign of deliberate deceit we found from the Senator.
We next found
this article
that shows some of the votes that he took as a Senator. It also shows a rough graph of what it took for him to win his seat as a Senator in the Oklahoma State Senate.
We found
this article
next. This is where we found our first indications that he was running on a platform as a "common sense conservative". From what we have seen, this school teacher needs to go back to school and learn the meaning and definition of the word conservative.
We did find where he had some support from the local Tea Party group in
this article
. We would offer our assistance to this group on how to properly vet a candidate if they so desire. We hate to say this guys but Senator Sharp scored lower in the 2013 RINO Index than every Democrat in the Senate.
We next came across
this article
. It's nice that they discussed the discipline of the students, but as an educator you just couldn't find time to introduce a bill against the dumbing down of our children from this monstrosity called the Common Core Curriculum. We can assume that you are for it then.
We next went to
www.votesmart.org
to look at what information was available there. We were at first impressed by your PhD in Political Science from Kensington University. When we checked the University out,
this is what we found
. It would appear that according to the States of California and Hawaii Kensington University was nothing more than a diploma mill. Those of you that got your diplomas before they were shut down were allowed to keep them and say they were legitimate, but this does call into question the validity of those diplomas.
We next went to
www.followthemoney.org
to see what they had on his campaign finances. We found contributions from PACs, Committees, Unions, special interest groups and a large number of individual donors. One donor in particular stuck out. That was George Kaiser from Tulsa, Ok. That's the same George Kaiser who made millions off of Solyndra going bankrupt and was a big campaign donator and bundler for the Obama campaign. A true conservative politician would have returned that donation.
We took a look at the contributions from unions, committees, PACs and corporations. Here is some of what we found.
Jun. 08, 2012 Greater OKC Chamber of Commerce PAC $1,500.00
Jun. 08, 2012 Okla. Optometric PAC, Okc. $ 250.00
Jun. 14, 2012 Okla. Medical PAC, Okc $ 500.00
Jun. 20, 2012 Okla. Public Employees Assoc. PAC $1,000.00
What this indicates is that this alleged conservative is selling out to the unions and the medical Political Action Committees.
Aug. 06, 2012 Greater OKC Chamber of Commerce PAC $1,500.00
Aug. 06, 2012 Okla. Medical PAC, Okc $1,000.00
Aug. 11, 2012 Devon Energy PAC $3,000.00
Aug. 23, 2012 Okla. Public Employees Assoc. PAC $1,000.00
Aug. 27, 2012 Okla. Education Assoc. PAC $4,931.40
Devon Energy is one of the major supporters of the Oklahoma State Chamber of Commerce. The Okla. Education Association and Okla. Public Employees Assoc. are both Unions. A true conservative candidate would never take donations from these organizations. We also question the strange amount of the donation from the Oklahoma Education Association.
We next took a look at his voting record this last session on subjects that mattered to Oklahomans. Here is what we found.
HB 1359 Regulating Animal Shelters, Voted No, Liberal
HB 1740 Scrap Metal Dealers Regulations, Voted Yea, Liberal
SB 854 Union Reform, Voted No, Liberal
HB 2180 Creation of New State Agency, Voted Yea, Liberal
SB 1126 Compete with Canada Film Act, Voted Yea, Liberal
HB 2195 Debt Spending Caps, Did not Vote
SB 76 Raise Candidate Filing Fee Bill, Voted Yea, Liberal
HB 1031 Medicaid Expansion Hospital Tax Extension , Voted Yea, Liberal
HB 2301 Budget Bill, Voted Yea, Liberal
This certainly looks like a liberal politician to us. Based on the RINO Index Senator Sharp scored a twenty (20). It takes a minimum score of seventy (70) to be considered a conservative. It is clear that Senator Sharp is actually nothing more than a Democrat that has decided that he could not win running as a Democrat in his district, so he decided to run as a Republican. This is what we refer to as a Democrat in Republican clothing.