FORUM GIVES TRUE INSIGHT
BVA: DIGITAL CHART ON THE WAY
DISCS "REMARKABLY RESILIENT"…
…BUT VOD NEEDS TO FIND "COMFORT" ZONE
TESCO: "PHYSICAL AND DIGITAL MUST BE AT THE SAME TIME"
RETAILERS GET A LOOK INTO THE FUTURE
ERA BACKS TESCO'S STANCE
ANGEL OF DEATH BRINGS GOOD FORTUNE
CHAPPIE'S BLU EXCLUSIVE WORKS A TREAT
VOD SOARS FOR THE BBFC
SPIRIT INKS NEW 4DVD DEAL…
…AND OFFERS ANTI-SOCIAL MEDIA
VDC AND SONY DADC WORK TOGETHER
HMV HEADS TO MIDDLE EAST
AMAZON CELEBRATES EARLY CHRISTMAS…
…AND PRIME SUCCESS
COMIC-CON REPORTS
ANIMATSU HELPS DEAD RISE
BFI APPOINTS…
…AND OFFERS HERITAGE GRANTS
CREATIVE CONTENT KICKS UP A GEAR
WHITTINGDALE'S PLEDGE
GOVERNMENT LOSES OUT
AT THE MOVIES
---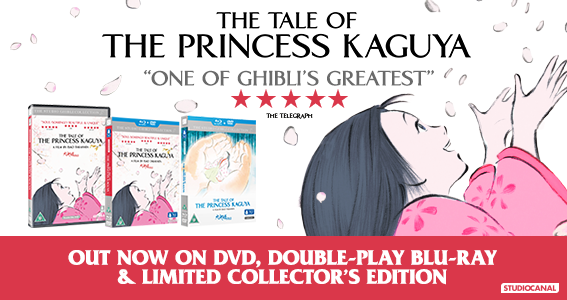 ---
If you can't read this newsletter or see the ads, please click
here
It Was A Good Week For... SPHE, with its Blu-ray exclusive for Chappie initiative paying off...
It Was A Bad Week For… UK consumers who illegally downloaded The Company You Keep, receiving stark warning letters...
To the Mayfair Hotel, where the BVA Insight Forum put across some fascinating – and essential – facts, figures and information on the current state of the industry, as well as its future, further presented some strident views and opinions before morphing into a showcase presenting key studio and distributor product into 2016 and beyond. The BVA's renewed focus on this now bi-annual event is paying dividends, with its specially commissioned research into usage and consumer attitudes providing fascinating reading, as was all the research put forward during three different presentations. There were a couple of cracking news stories to emerge too – as first plans to have a dual format, digital and physical chart were discussed and, further down the line, one major retailer railed against early digital releases for films. But let's run through the day in a fairly chronological order, picking out the meat from the event (we'll have more on the five or six course meal on our website shortly, as we are still sifting through our nearly-whole notebook's worth of scribblings…
BVA chairman and Fox chief Robert Price welcomed the event and, while outlining what he described as a "buoyant marketplace", said that it was "vital to understand shopper behaviour". He said the BVA was working hard with assorted partners, to include more physical retailers and outlets in its data, while it was "very close" to agreeing with digital retailers to get chart information from them. He suggested an Official Charts Company physical and digital all formats chart could become a reality "by autumn this year". He further said: "
This represents a fantastic opportunity to capitalise on shopper demand and work hand-in-hand with retailers to maximise the opportunity across all outlets and platforms to showcase new releases and draft catalogue across all formats.'
Presentations followed from chair Robert Price and host Edith Bowman's introductions, with first Richard Cooper, form IHS, then Steve Evans from Harris Interactive and last both Hamish McPharlin and Dani Sheen from Decipher, who all looked at the changing market. All three offered a fascinating insight into the changing market, with the Harris Interactive part offering new, specially commissioned research. Again, we'll have highlights on our website soon, but it's worth noting the five key occlusions from Steve Evans, who said disc was proving remarkably resilient, with that resilience meaning that there were still opportunities or local retail – the high street rather than Oxford Street – to sell more units. And while there were huge opportunities for growth in the EST and tvod sector, that potential was being challenged by the lack of comfort consumers felt with these services, although this could be offset by family usage – where there was a family dynamic, it was easier to find at least one family member with was comfortable with EST or tvod. And finally, that comfort gap (comfort was a key word of the day), could give further opportunities to svod services such as Netflix. Cooper's excellent IHS presentation, meanwhile, looked at the increasingly fragmented nature of the market. "Ten years ago," he said, "it was all much simpler, it was dominated by DVD and, of course, theatrical. The transition to digital has been difficult."
---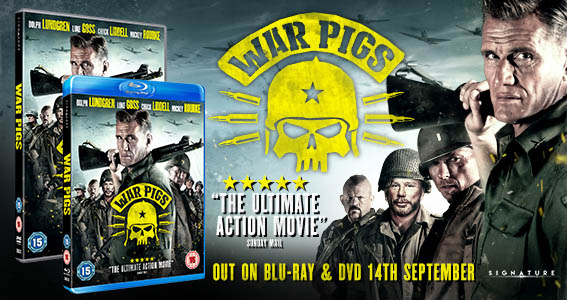 ---
Perhaps the most exciting and contentious moment of the event came when Tesco entertainment category director Ian Ditcham spoke to the audience. He too revealed some fascinating facts and discussed how important "new" product was ("for our customers," he said, "new is incredibly exciting"), before going on to, on behalf of all retailers there, thank the industry: "I want to say thank you, I'm sure Amazon, hmv and others would echo that: thank you very much. We have a simple job: put it on the shelves and through the tills. You do the hard work, bringing excitement, newness and propositions to us, [with] great products, amazing releases and events." But after running through some of its successes, especially in creating inshore theatre, he hd warnings for the industry. He pointed to the growth in distribution points for DVD, questioning whether it was quality distribution and some of these new, non-traditional retailers, were committed to creating excitement and a long-term, sustainable business. And then, un the starkest terms of all, he warned about the dangers of exclusive windows for digital releases, an increasingly common sight. "I stand here with a simple message, That message is: if we're going to have different release dates between physical, I can't see how we will continue to invest as we have in the past. It's not special for us, not special for our customers. Not the right thing for us to do. Sure other retailers in the same boat. We are at our best when physical and digital worked hand in hand." Perhaps this, more than anything, became the major talking point of the day, and we're sure it's being discussed around the industry even as we pen this…More comment too from Now TV's md Gidon Katz, who, along with Ditcham gave a keynote speech. He said: "
The growth of NOW TV has shown that there is a huge appetite for video content that is delivered in a way that suits the lifestyle of particular audiences. It's reassuring that the BVA and others are driving such pioneering insight-led change and championing a collaborative approach to the benefit of everyone across the industry."
The event concluded with a session we were not allowed to see (one of the few downsides of being trade press, it would seem), with retailers and other attendees being treated to a wealth of viewing from forthcoming product going well into 2016. Security was at a premium – phones were handed in, all journalists excluded, a guard with infra-red goggles checked on the audience and digital files were only unlocked for a brief period to allow viewing. Among the footage shown were clips from Star Wars The Force Awakens, Everest, Zootropolis, The Walk, The Peanuts Movie, Suffragette and some so secret, we wouldn't be able to tell you about even if we knew what they were. Commenting in the event and showcase element, the BVA's Liz Bales said: "The forthcoming slate represents significant opportunity not only for the new release drivers, but also for catalogue products across digital and physical formats. We must work cohesively as an industry to capitalise on this opportunity through retail set up both in-store and online and continue to provide video entertainment solutions that put consumers first." The event
was further supported by ERA and the DEGE. Kim Bayley from the former organisation said: "Video is the backbone of the entertainment business, accounting for 40% of total sales and nearly half of the market for physical product. Key to its success has been the collaborative approach of retailers and video distributors and a joint commitment to deliver the video content consumers want in the way that they want, both points typified by today's event." Lionsgate UK's distribution chief and joint chair of DEG Europe Nicola Pearcey added: "
DEG Europe is proud to be championing collaboration across the video industry, alongside our colleagues from the BVA and ERA. This event represents a collective commitment to the category and a fundamental step forward to further strengthen the future of the industry."
We'll have more on this, and the rest of the forum on our website shortly, but it's interesting to note that Tesco's comments are already reverberating across the industry. His call echoed that in the ERA manifesto published earlier this year, a fact that has already been noted by the organisation's Kim Bayley. In a blog post on ERA's website, Bayley pointed to its own manifesto ("Studios need to adopt windowing strategies that work for the customer and recognise that a customer should not be forced to choose between physical and digital") before concluding: "To be fair many studios have acknowledged the point. In ERA's rounds of meetings with the video industry to discuss our Manifesto, many of them have acknowledged the need to do more to support Blu-ray and DVD. The point now is surely to back up those kind words with action. As presentation after presentation pointed out, consumer appetite for physical formats is still robust. It is way too premature to push customers towards digital by using artificial windowing strategies."
---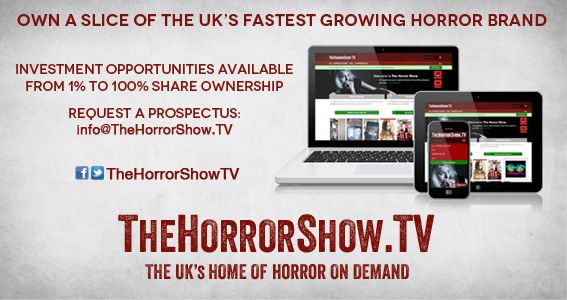 ---
On to the midweek charts The Woman In Black: Angel Of Death looks set to follow its predecessor's success and should finally dislodged The Second Best Exotic Marigold Hotel from its perch atop the Official Charts Company's chart on Sunday. It's in pole position in the midweeks after shifting something just shy of 20,000 in its first few days on sale according to the Official Charts Company. Commenting on its success thus far, eOne's Stephanie Don said: "We're delighted to see The Woman In Black: Angel of Death taking the number one position in the chart this week. The sales performance really reflects the outstanding level of in-store support we've received from retail as well as an extensive marketing and PR campaign which included media-firsts for our social activity and talent support across broadcast, print and online outlets." Also faring well and entering the charts is the Rogue Cut of the most recent X-Men outing, Days Of Future Past, with the title sitting just inside the top 10.
One strong performer and a release worthy of note has been SPHE's Chappie. For in an effort to drive sales of the Blu-ray, the major issued the high definition version a full week before the DVD DVD format. And the results? Well, the film started with a strong showing: new entry at number six in the overall Official Charts Company listing, number one in the Blu-ray chart and, according to Sony, it could achieve a record Blu-ray performance for the studio. Here's product marketing manager Chris Howarth on its early performance: "Our strategy to encourage consumers to upgrade formats with an early Blu-ray window and a compelling product has really paid off. With great support from our retailers and strong set up across two weeks, it's on course to achieve one of the highest BD conversions ever. It's a great result and clearly demonstrates our commitment to driving high margin transactions with innovative new thinking.
The marketing campaign focused on showcasing director Neill Blomkamp's trademark epic action and awesome visual effects to our core male audience, with placements in premium content around sport, entertainment, gaming and social. With a clear message to 'get it early on Blu-ray', our campaign also communicated the incredible array of exclusive added value, demonstrating the benefits of upgrading to consumers."
Another industry organisation with a busy week was the BBFC, which unveiled its annual report for the previous year outlining the highs and lows of the classification body's 2014. As ever, it provided both headline news (although why the most complained about film angle is still the most popular story picked up in the media is beyond us – this year's Mr Turner led the chart with less than 20 complaints) and sidebars, important information and fascinating facts. Chief among these were the growth in submissions for digital and vod releases, up more than 100 per cent year on year, with DVD again declining – it accounted for 80 per cent of the BBFC's income in 2007, it now represents just under 70 per cent. Cinema admissions were up, with more than 950 films putting it on a par with the 1960s. The report also highlighted its work i changing exemptions (a fact much covered here, its work with classifying music videos and educational efforts, both in schools, with children and in terms of raising awareness of the 12A rating. BBFC director David Cooke said: "As in 2013, the most fast-moving developments in our work have been in the non-statutory, self-regulatory area. Our work to protect children from potentially harmful media content online increased significantly and our partnership with the mobile industry to regulate, on a voluntary basis, internet and commercial content delivered via the mobile networks of EE, O2, Three and Vodafone also received praise from the Government, child protection groups and others, including the Open Rights Group. In 2014 we considered appeals in relation to 42 websites available via mobile networks, dealing with issues as diverse as assisted dying, racism, abortion, and hunting. Details of all of these cases are published on our website." And talking of websites, we interviewed the BBFC's David Austin, the feature will be up on our website shortly…

---
---
Lots of deal news this week and among the assorted contracts behind signed in recent days, was a new one between Spirit and 4DVD. The deal expands on the existing arrangement between the sales company and Channel 4's home entertainment arm, with the former taking over all physical distribution and operational aspects as well as continuing to look after sales and commercial management. The two have worked together for 10 years and seen more than 30 million units being sold by the latter. Commenting on the deal, Spirit md Robert Callow said: "
The Spirit team is really proud to have been associated with the 4DVD label and its incredible achievements since its launch 10 years ago, we are delighted to be able to continue with our very successful partnership for many years to come." Channel 4's director of commercial and business development Sarah Rose added: "Spirit have been with us from the beginning of 4DVD and have done a great job in helping us sell over 30m units since then. They are the natural choice for us to form a deeper partnership with as we look to secure the future of the 4DVD label."

Sticking with Spirit and the company continues to work with some interesting films and titles, inking s&d deals for titles that have been released independently at cinemas and are now making their way to home entertainment formats. Chief among these successes this year has been Kajaki, which saw Spirit handling the physical sales and The Movie Partnership looking after the digital side. And now there's Anti-Social, (as outlined here on The Raygun earlier this year) has already benefited from a high profile theatrical release. The film's release September 14 will be backed by an innovative release strategy tying in with the film's urban themes. For the DVD bow will offer consumers a free download of the film's soundtrack, including the score and original songs. It includes never available or even heard before tracks and offers up everything from indie to grime and includes all kind of collaborations between the likes of Babyshambles, rapper Rodney P and former Massive Attack singer Shara Nelson. The film itself, directed by Reg Traviss, is inspired by real-life smash and grab robberies at London jewellery stores and stars the likes of grime stars Devlin and Skepta and a host of familiar Brit names. Commenting on the release strategy Spirit's Robert Callow said: "Director Reg Traviss and his team have been heavily involved in creating a really innovative and highly targeted approach to the home entertainment marketing campaign. The download is a fantastic extra to be able to offer, we are confident it will really help to drive noise around the release and of course sales. Our thanks as ever goes out to our retail partners who are really getting behind the release."

Back to deal news now and VDC has emerged from its recent woes, signing on the dotted line with Sony DADC and, it said, putting it on a "renewed growth path for the UK". The deal will see the two entering into a partnership offering "enhanced offering" to their customers covering end to end digital and physical supply chain needs. Sony DADC's Jesper Schertiger said: "With Client Services functions seamlessly integrated into the Sony DADC supply chain, VDC Group will be able to continue servicing its UK customers across a range of sectors including the publishing and home entertainment markets. VDC Group is a leading supply chain provider to the UK home entertainment market with more than 30 years of experience: together we intend to support the UK market with yet more services to capitalise as best as possible on their content across various sales windows. This is an important strategic partnership that will create a sustainable commercial platform for the UK home entertainment market. With this partnership we are looking to increase our joint presence through the provision of customer focused supply chain services across the entire media lifecycle." VDC Group md Ashwin Bedi added: "For over 30 years, we have been committed to providing our customers with a reliable and professional service through the continued application of quality management systems and investment in the most appropriate technologies. We have been very careful in selecting our partner and we believe that Sony DADC is the perfect match for us as we move ahead into a very exciting period of VDC Group's development. The partnership's customer centric team will look to address the current and future needs of the UK home entertainment market. We believe this partnership will be well received by our customers, since it has the potential to support growth within their organisations."
And while we're on the subject of deals, it's worth noting that hmv continues to march onward and upward, anonuncing a deal that will see its retail reach spreading as far as the Middle East. It has agreed a deal with Al Mana which will see stores opening in Qatar, Bahrin, Kuwait, Oman and the UAE. Paul McGowan from hmv owner Hilco said: "We continue to seek further opportunities to leverage the brand equity of the HMV brand worldwide and look forward to bringing HMV to other territories and sectors in the very near future."

---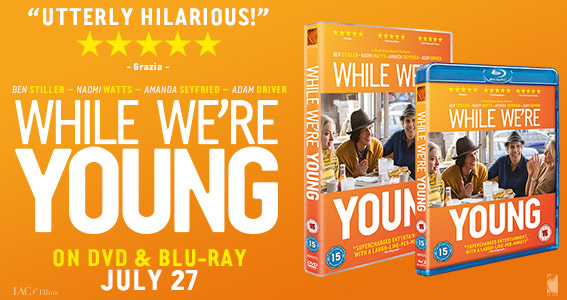 ---
To a vast basement below an office block somewhere in Bloomsbury, where online giant Amazon was celebrating its first ever Prime Day (see below) with a special event for the media unveiling what it described as its Christmas wishlist for 2015. This means showing off wares across its product portfolio to journalists and others, with DVD and Blu-ray taking their place alongside Amazon Prime Instant Video and its Fire offerings. Obviously the video side of things is all fairly self-explanatory, as most people will know what big films are due this autumn (Universal dates for big releases are already out there and up on Amazon's site for pre-order), but we got to play with some toys and games, get the second and third highest score on Galaxians on the Pixels arcade game installed for the event by SPHE and learn plenty about its business.

And speaking of the Prime Day, Amazon has hailed the day a global success, breaking its figures for the likes of Black Friday. UK video-friendly offers included the likes of Star Wars on Blu-ray (down to £33.99 from £49.99), the complete Entourage (HBO) at more than half price and the complete Sons Of Anarchy down to a touch under £40, offering a whopping 75 per cent discount. US figures are equally impressive, with more than 56,000 Lord Of The Rings boxes going, while 50 Shades Of Grey soared from sales of 121 the previous Wednesday to 12,000 this week. Fire TV Sticks went down a storm and Amazon said it was its biggest day ever. Amazon Prime vp Greg Greeley said: "Thank you to the hundreds of thousands of new members who signed up on Prime Day, and our tens of millions of existing members for making our first ever Prime Day a huge success. Customers worldwide ordered an astonishing 398 items per second and saved millions on Prime Day deals. Worldwide order growth increased 266 per cent over the same day last year and 18 per cent more than Black Friday 2014 – all in an event exclusively available to Prime members. Going into this, we weren't sure whether Prime Day would be a one-time thing or if it would become an annual event. After yesterday's results, we'll definitely be doing this again."

Of course, maybe part of the secrecy surrounding the BVA forum event over clips it shows may stem from the fact that sneak previews and trailers aired at last weekend's San Diego Comic Con in California were illegally uploaded on to youtube and the likes - shaky handheld phone footage and all - within seconds of screening, drawing fire from the studios. A smattering of UK industry's toes and media were over there, including our very own Andrew Hewson and Jerome Mazandarani from the fledgling Animatsu operation. The pair have put together a full report for our website, as well as a sterling contribution from Chris Tilly, film and TV editor at

ign.com

. Hewson and Mazanadarani said: "The big anime event at the con is Funimation's US theatrical release of Dragon Ball Z: Resurrection of F later in the summer. It's rolling out on 1,000 screens across America and Canada with a home video release in time for Christmas. Manga has acquired the movie for the UK and expect news on a UK theatrical roll out soon. The big takeaway from comic con for me this year is the fact that zombies still rule. Pretty much every major TV series has zombies from GOT's White Walkers to Ash Vs. The Evil Dead's Deadites. Besides more hype for Walking Dead and GoT, which are both into their sixth seasons there is the brand new Evil Dead series (10 x TV half hours) to air on STARZ and the brand new Fear The Walking Dead, which is a spin-off from AMC's hit series." Meanwhile, Tilly's highlight included a chance encounter with Bill murray. For more, see our website shortly.

---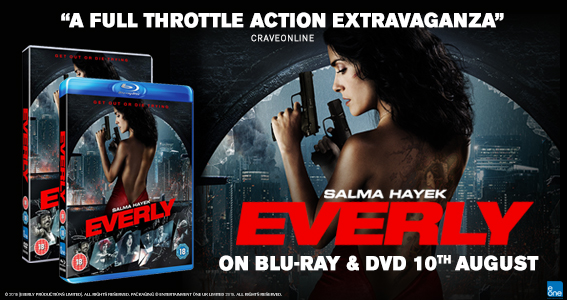 ---
Talking of zombies – and Animatsu – and July 27 sees the release of another game adaptation from the relative newcomer in the shape of Dead Rising: Watchtower, arriving in DVD, Blu-ray and limited edition Steelbook SKUs. We'll let Andrew Hewson take up the story. He explained: "Produced by Legendary Digital Media, a division of Legendary Entertainment (Pacific Rim, 300, Godzilla) and based on the globally successful video game franchise from Capcom, Dead Rising: Watchtower takes place during a large-scale zombie outbreak. This live-action adaptation is inventive, full of pumped up energy and unforgettably awesome zombie crushing moments. It also has a first-class cast - including Jesse Metcalfe (Desperate Housewives), Oscar-nominee Virginia Madsen (Sideways) and fan favourites Meghan Ory and Keegan Connor Tracy from ABC's Once Upon a Time."

Some news from the BFI and the organisation has appointed a new head of programme and acquisitions. Stuart Brown takes up the newly-created role next month, with a brief that will take in all aspects of distribution at the BFI, including DVD, its BFI Player vod service, theatrical releases and more. Commenting on his appointment, Brown said: "I couldn't be more thrilled to be taking on this lead role in our creative team, working with colleagues inside and outside the BFI to create bold, must-see programmes that will excite, provoke, challenge and inspire audiences. It's been a privilege to lead the events programme at BFI Southbank and to contribute to the events and production of the BFI London Film Festival, and I'm looking forward to drawing on my experience in this new role at what is undoubtedly an extraordinary time for British cinema and moving image culture in the UK." BFI creative director Heather Stewart added: "Throughout his time at the BFI Stuart has time and again created exciting and innovative programmes and events that celebrate film, and more widely, moving image culture, and have proved a hit with audiences. I know he will bring dynamism, verve, leadership and a deep passion for film to this richly deserved new role."

Sticking with the BFI and the organisation is inviting applications for its Unlocking Film Heritage Digitisation Fund, offing rights holders and owners the chance to digitise old film materials and enable then to return to big and small screens. Some £1.5 million is available, with a maximum grant of £100,000 for individual applications. The Unlocking Film Heritage fund has already awarded payments to the likes of Studiocanal and Network and has seen films get their first ever DVD releases and theatrical reissues. BFI creative director Heather Stewart, again, said: "The UFH project is an astonishing opportunity to make some of the unseen and unheralded glories of British cinema available to the widest possible range of audiences. We are working with rights holders and partners to bring these films into the 21
st
century and stimulate a renewal of interest in our shared history as captured on film." More details here.

---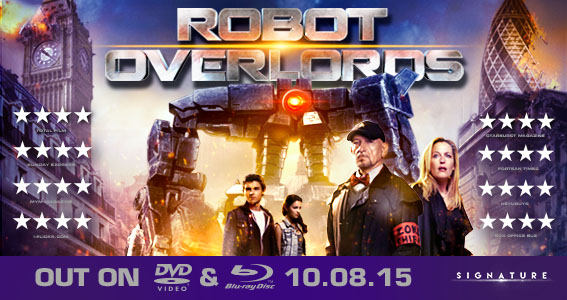 ---
News from the anti-piracy world and the Creative Content UK initiative to educate consumers to "do the right thing" and access content form legitimate sources, without resorting to illegal downloads or streams, across film, TV and music and other areas, is moving closer to realisation. A clutch of agencies have been appointed to work on the ambitious project, targeted at 16 to 24-year-olds and their parents. Weber Shandwick will be looking after PR elements, Atomic London will handle advertising creative elements, with ZenithOptimedia overseeing media planning and buying. The initiative sees content creators and ISPs working together and is part-funded by the government. Education project manager for Creative Content UK Janis Thomas said: ""We are delighted to have three highly experienced agencies on-board to help us create disruptive and engaging multi-media campaigns that will connect with the aspirations of young people. This behaviour change initiative is vital to the success of the sector and will ensure that we can continue innovating and taking risks on new artists and ideas. We aim to inspire individuals to make a personal commitment to the future of the UK creative industries and to the creation of music, film, games and other entertainment, which they love so much."

Creative Content UK also sponsored the annual parliamentary reception held by the Alliance For Intellectual Property, held earlier this week in Westminster. The event saw new secretary of state for culture, media and sport John Whittingdale reiterate the government's commitment of IP in the UK and said its manifesto promises on intellectual property would be kept. Alliance chair Richard Mollet said: "The large number of MPs present at the event, many of them newly elected to Parliament, demonstrates that intellectual property is now on the mainstream political agenda. We were delighted to hear John Whittingdale speak so positively about the Alliance and its work and his understanding that reform to copyright or other IP-generating sectors at an EU level must be based on evidence and not harm creators and businesses in the UK."

Meanwhile, sticking in the legislative arena and the government has lost its case brought by the music industry surrounding private copying exceptions. The High Court backed music industry claims that the government's introduction of private copying exceptions, allowing copying of product by individuals, was illegal. The music industry was pursuing the action and although video often has copy protection measures, it could have still affected our industry. The PCE was quashed by the court, which ruled that the government had introduced the regulations with little or no evidence to back it up. The government was also ordered to pay a "significant" amount of costs too…

---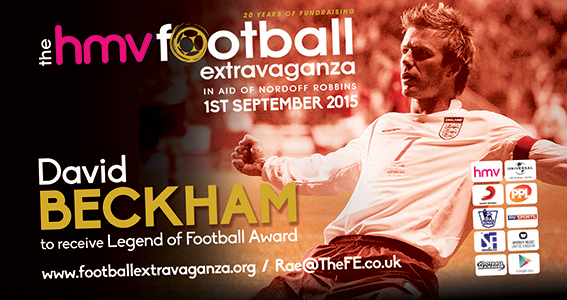 ---
QUOTE OF THE WEEK
"In the event that you were not responsible for the infringing acts outlined above because, for example, another member of your household was the user of the computer, you should make full disclosure to us of the other parties at your residence using your internet connection to make the Work available for download. A failure to make such disclosure may lead to the claim being made against you with the court being asked to conclude, on the balance of probabilities that you were the user of the computer. We will propose an appropriate figure to you in the subsequent letter after we have received your response to this letter and carefully considered its contents. It is therefore in your interests to respond to this letter, because a failure to do so may lead the claimant to invite you to pay a figure which is higher than the amount it might ask for if it is persuaded that any unlawful conduct has been inadvertent or minor."
A letter recently sent out to Sky Broadband customers suspected of illegally downloading Robert Redford film The Company You Keep…
AT THE MOVIES
It just keeps getting better for Universal, as it held the first three top slots in the UK box office chart with Minions and Jurassic World providing the bread of the sandwich with new entry Ted 2, with almost £3.9 million, the meat between them. It's a near-unheard of feat. Other new entries included Love And Mercy (just over £100,000) and Song Of The Sea (more than £70,000). Altitude's Amy, meanwhile, has taken more than £1.3 million after its second weekend.

Loads of post-Comic Con news, including, among other things, a first look at some of the character set to arrive in the next X-Men instalment, Apocalypse. In other comic book news, Tilda Swinton has been confirmed for Doctor Strange. Meanwhile, in the Star Trek universe, Idris Elba has been confirmed for the next outing, Beyond…
Loads of Ghostbusters news doing the rounds too, chief among these is the fact that Dan Aykroyd is set to make a cameo appearance in Paul Feig's female-friendly take on the franchise.

Disney has announced it is returning to its Classics well again, this time with Aladdin, planning a live action prequel to another of its franchises. This take will look at the genie's life prior to meeting Aladdin and co…

SITE OF THE WEEK
Our latest Raygunesque column is up on The Ransom Note, this time round we're talking about Electric Boogaloo… Read it here…

TWEET OF THE WEEK
Follow us on www.twitter.com/theraygun…

TRAILERS OF THE WEEK
Big, big week for Warner… With this…
This (it's the other superhero one)…
And this (the other Henry Cavill one) all arriving around Comic Con…
Comic Con also brought this one along…
Doing it for themselves, apparently…
To subscribe to The Raygun newsletter, please email info@theraygun.co.uk
with subscribe in the subject matter
To unsubscribe, email info@theraygun.co.uk with unsubscribe in the subject
For editorial or advertising queries, contact tim@theraygun.co.uk