Music Scotland Bulletin ... Music Scotland Bulletin ...
Welcome to Music Scotland's new Bulletin. Periodically we will send you a bulletin highlighting an Artist/Band of the month, news of Concerts and Gigs, Special Offers and News.
SPECIAL OFFER
Special introductory offer with this bulletin:
£2.00

plus VAT discount on orders of two items or more when you enter discount code Bulletin1 (valid until Wednesday 15th March).
Featured Artist: Gaelic Supergroup Daimh are based around West Lochaber and the Isle of Skye.
With a successful US tour behind them, Gaelic supergroup Daimh continue to deliver a thrilling musical adventure to audiences across the globe. Daimh stay true to their roots and perform with effortless flair and energetic enthusiasm.
The band's personnel are its strength, with piping genius Angus MacKenzie, maestro fiddler Gabe McVarish along with multi-instrumentalist Murdo "Yogi" Cameron, Ross Martin on guitar completing the instrumental line-up.
The vocals are delivered by one of Scotland's finest Gaelic singers, Ellen MacDonald. Ellen won the Gaelic Singer of the Year 2016 at the Scots Trad Music Awards.
Formed in 2000 and taking the name from the Gaelic word for "kinship" Daimh (pronounced Dive) have taken their contemporary take of Highland and Gaelic music to many countries, and building growing fan base from Moscow to San Francisco!
The album, The Hebridean Sessions was recorded over a week-long series of sessions on Mull, Skye and South Uist. This showcases their abundant creativity with engaging arrangements all delivered with effortless style.
"We wanted to record an album of the traditional tunes we have been playing for years at wild dances and ceilidhs across the West Coast and islands, where better to record it than the islands where some of those ceilidhs had been held?" Angus MacKenzie, Daimh.

The 14th Annual Niel Gow Festival, based at Birnam Arts, will be held March 17th-19th 2017.
A musical extravaganza awaits, a meeting place for fiddle players (professional and amateur), fiddle makers, music publishers and fiddle fans from all over Scotland.
Established to raise funds for a memorial to 18th century fiddler Niel Gow of Inver, the festival is a living tribute to Dunkeld and Birnam's local hero.
Guest artistes this year include the Wrigley Sisters from Orkney, masters of the Donegal fiddle tradition Caoimhin Macaoidh and Peter Campbell, and Northumberland's Roddy Mathews. Home grown talents include Alastair McCulloch from Ayr, West Highland fiddler Archie Mcallister from Argyll and Birnam's own Karys Watt.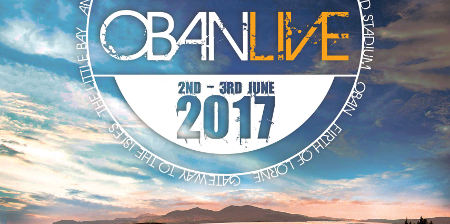 Other Upcoming Festival Dates
Shetland Folk Festival
When: 27th - 30th April 2017
Where: Shetland, Northern Isles
Orkney Folk Festival
When: 25th - 28th May 2017
Where: Orkney Isles
Montrose Music Festival
When: 26th - 28th May 2017
Where: Montrose, Angus
Oban Live 2017
When: 2nd - 3rd June 2017
Where: Oban, Argyll
Hebridean Celtic Festival
When: 19th - 22nd July 2017
Where: Stornoway, Outer Hebrides
---
"With the detemination and talent to last a lifetime, Lisa McHugh is a Glaswegian born star that's more than ready to shine."

With her mum and dad's love for Country music, Lisa was introduced to the scene at a young age. She grew up listening to everything from Daniel O'Donnell to Alan Jackson and with a huge passion for music, Lisa quickly learned how to play guitar and began singing.

Lisa captures hearts all over the country with her charisma, charm and of course her unbelievable talent on-stage.

March Dates:
10th - Derry

15th - Greenock

16th - Oban

17th - Inverurie

18th - Arbroath

19th - Carlisle

23rd - Belfast

25th - Armagh

30th - Enniskillen

31st - Cookstown

2nd April - Moate
---
Michael English UK Concert Tour 2017
The Irish Country Music sensation's UK concert tour:
29th March - The Maltings, Berwick-upon-Tweed

30th March - The Gaiety, Ayr

1st April - Thainstone Centre, Inverurie (cabaret)

4th April - Howden Park Centre, Livingston

5th April - Motherwell Theatre, Motherwell

6th April - Easterbrook Hall, Dumfries

19th April - Cresset, Peterborough

20th April - Beck Theatre, Hayes

21st April -Oakengates Theatre, Telford

22nd April - South College, Birmingham

23rd April - Princess Theatre, Hunstanton

25th April - Theatre Royal, St Helens

26th April - The Plaza, Stockport

27th April - Ryan Centre, Stranraer