IN THIS ISSUE:

---
Sponsors this week:
The Carpenter Shop
358 North Rockwell
OKC, Ok
405-942-2644
The Carpenter Shop is a full line cabinet and countertop shop that travels all over the state building dream kitchens for discerning customers
okcgunshow.com
okcgs.com
Claude Hall has always take care of the Tea Party and the Ron Paul activist community at his gun shows.
His next OKC dates are:
May 19th - 20th,
July 14 - 15th,
Oct 6 - 7th
Nov 17 - 18th
Dec 15 - 16

This guy is a Noble Oklahoma based company that has great prices on electronics of all types and inexpensive toner and ink for your printer.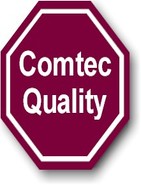 Comtec provides residential and commercial security systems in Oklahoma.
There is only one thing you really need to know about Comtec's quality and pricing, they do not require a contract for their services.
Customers are free to walk away if their service isn't top quality.
Rodent ResistantChicken Feeders!
$50 + Shipping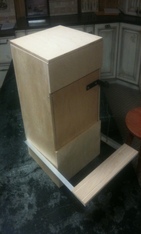 Advertise Your Business, Event, Or Service Here!
$25.00 per week, tens of thousands of Oklahoman
impressions every newsletter
Rep Shumate married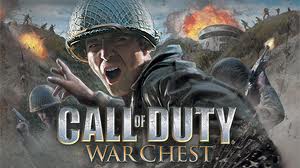 Help Build the War Chest for 2013
We get all sorts of emails, supportive, vindictive, sometimes from some really odd people. But we like to hear from those who "get" what we are doing at the Capitol and sometimes they point out something that we have neglected to do. Here is a recent example:
Yo, dudes, love your points of view. Now, where can I donate to your/our effort? I don't see a button anywhere nor a link to a donations page?
My donation is not much but........
gxxx
Somehow over the years our PayPal link has gone by-by. I suppose the switch from a website to word press type blog left our original PayPal "Donate" button behind.
To donate to the Sooner Tea Party you can use this generic PayPal link and use soonerteaparty@gmail.com as the email address to send your donation to. Just copy and paste the email address into the PayPal form. In a few weeks we will try to take the time to get another PayPal "Donate" button up and running.
You can tell us how you want your donation used if you like. Here are some areas where we use donated funds:
· Our legal defense fund goes toward paying legal fees on the Jarjoura lawsuit and any other legal challenge that may arise. Don't think of the legal fees as wasted money because defending those that stand up against the tyrants is crucial to keeping them working. Plus lawsuits allow discovery and we are digging into Sheriff John Whetsel's corrupt sheriff department in places that have never seen public scrutiny. We can't wait to get his butt under deposition!
· Robo calls are crucial to break the will of corrupt politicians during the legislative session. They are cheap and effective as the corrupt legislator is never sure how many were sent out; all he knows is that his office is bombarded with angry voters, angry voters from his district!
· Newsletter costs are significant with over 6,000 active readers each week. Using a professional newsletter service allows readers to sign up or remove their email address easily, allows an automatic archive of each newsletter, and most importantly it allows us to watch the politicians, political consultants, and even our political enemies to find out what stories hit their panic button.
· Staff costs for research and for maintaining our website. We have a full time staffer that helps research articles, formats the newsletter, and maintains the website. Right now she spends a lot of time reposting previous newsletter articles on our website so that the search engines can find them easier. She also is working on the 2012 RINO Index and will be helping prepare the 2013 RINO Index which is going to take a huge break with the way things have been done. Rather than grade the legislators after the fact we are going to tell them in advance what they will be graded on. These rascals will learn to follow the Republican Party Platform and the U.S. and Oklahoma Constitution.
And don't worry about a donation not "being much", we are gratefull for every hard earned dollar that is sent out way. We are tightfisted with money, how else could we be given that we are asking government to do the same?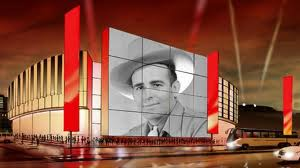 It is simply amazing how much in common city governments have with state governments. Our own state of Oklahoma has an addiction to federal dollars. We go after as much of the payola as we can get. It has stripped us of our rugged individualism and independence and we have come to a point where we expect others from outside our state to pay for our problems.
Cities are no different, Oklahoma City and its representatives tried to push through a bond issue in 2012 to complete the Native American Cultural Center. The project would have been a tourist attraction for Oklahoma City, and they expected the rest of the state to pay their taxes in order to cover the rest of the cost of construction. Thankfully the legislator had enough heat on them to stop them from voting for it.
Now we find ourselves less than a year later, with the city of Tulsa making another proposal for a Bond to cover the cost of construction for the "Oklahoma Pop Museum". As you can see by this article,
Oklahoma Rock Newsblog » Blog Archive » 'Oklahoma Pop' Museum Coming to Tulsa
they've been raising funds for this since at least May of 2009. They even expected at that time for a vast majority of the funding, $28 million dollars, to come from the state.
Then, with the help of the Oklahoma State Historical Society, in February, 2011 they sought legislative approval for a $25 million dollar bond issue to help fund the project. You can read about it here
. They did not get approval. Now one of two things has happened here. Either the price has gone down, or they raised more than they had anticipated. Either way, seeking these types of funds during an economic downturn was not a good move.
Now it would seem that they have a head start on the program. The Bank of Oklahoma has committed to some land, as you can see here . This article also indicates that they received a $1 million dollar donation from George Kaiser. Undoubtedly some of the money he made of us tax payers from the Solyndra scandal.
In September of 2012, the backers of this Museum decided to try for state funding again. This time, the price tag has gone up to $42.5 million dollars. You can read about it here. Now it will be two years since they put their first proposal in front of the legislature, what has changed? The cost, a 44% increase in the cost of the project in just two years. And where is the money raised previously? How much was raised? Where did it all go?
On December 18, 2012 was a busy news day for this bond proposal. It started off with this article in the Tulsa World State pop museum bond proposal being pushed | Tulsa World where the key backer of this proposal tries to put a good face on the bond issue saying it will not "decrease general revenue to retire the bonds." He wants to use his agency's base appropriation to pay off the bonds. He goes on to state the total cost of the bonds is "$50 million. So it's gone up again since September. Why?
This project benefits the City of Tulsa more so than the rest of the State of Oklahoma. If you want this project so bad, instead of asking the state to take out a bond, ask your city or county voters for a short term tax increase to pay for the project and build it yourself. As far as exhibits go, you save the need for storage by entering into an on loan agreement with the Oklahoma Historical Society for articles to display. It would also allow the Oklahoma Historical Society the chance to show some of the exhibits they currently have in storage.
The federal government is near bankrupt. The state cannot afford to follow their path and keep spending more than we have. Learn to live within your means.
Dead Beat Mom's Conduct Found to be
"Reprehensible in a parent" in Court Decision
Hired with Tulsa County Tax Money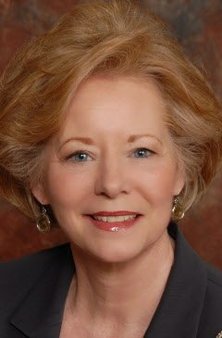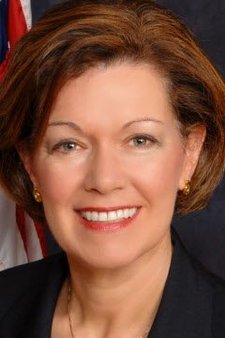 Tulsa County Clerk-Elect Pat Key
Soon to be Chief Deputy Nancy Rothman
One should not worry about getting what we want in life; one should instead worry about getting what we deserve. That has turned out to be the case in Tulsa County where County Clerk-Elect Pat Key has hired a woman that most of us would be ashamed to be seen with.
Former Tulsa City Council candidate and lawyer Nancy Rothman will begin receiving $90,000.00 Chief Deputy salary from Tulsa County tax payers in January despite her horrendous judgment and immoral behavior in her divorce case back a decade ago.
A 2003 appeals court ruling revealed that Nancy Rothman attempted to frame her ex-husband with child pornography and then falsely accused him of sexual abuse of one of their children in a 1998 divorce. A Tulsa judge had given custody of the children to John Rothman and rather than learn her lesson and clean up her life Nancy Rothman chose to appeal the judge's decision.
Nancy Rothman, 55, defended her character in a Tulsa World article by claiming that there are sealed records that contradict the public court records but she refused to elaborate. The appeals court decision paints different picture that states that "ample evidence" was presented that showed Nancy Rothman "actively engaged in a process of alienating the children from their father." The court also pointed out "unfounded accusations" that the husband sexually abused their youngest child. Common enough, some might say, in nasty divorces but what this woman did next is completely beyond the pale.
According to the appeals court judge Nancy Rothman and a friend then hired a man to spy on the ex-husband and to recruit another female to "attach herself romantically to husband, receive a key to his condo, and plant child pornography there". Luckily for the ex-husband the man hired to do the dirty deeds was an eccentric but decent human being. He tape recorded his next conversation with Nancy Rothman and turned the tape over to her ex-husband who provided the evidence to the Tulsa Police Department. You can read more about the incident at this link:
Chuck McGowen says "the worst case of parental alienation that I have ever been involved with over my 17 years of practice."
Rothman continued to attempt to harm her ex-husband with the false accusations and denied visitation rights to the children despite repeated court warnings and was ultimately ordered to repay her ex-husbands court costs of $70,099.00. The court said that her conduct as found to be "reprehensible in a parent" and that it "endangered the mental welfare of the children". In 208 Rothman plead guilty to contempt charges for failure to pay $140. Per month in court ordered child support, receiving a six month jail sentence and losing her state issues licenses. The sentence remained suspended as long as she kept up with the court ordered schedule for back child support.
In addition to the guilty pleas and back child support Nancy Rothman had her home foreclosed on in 2005, filed for bankruptcy in 2006, and had a tax lien filed on her in 2001. The lien was later released according to the Tulsa World article.

Incoming Tulsa County Clerk Pay Key defended her hire of this monster by saying Rothman's past legal problems weren't a factor in deciding to hire her. Rothman was hired because of her experience with Neighbor for Neighbor legal clinics. Rothman will hire employees and work as a close assistant to Pat Key. Key claimed that Rothman had a good work ethic and was someone that she could work with.
This is a grand example of the type of person that a corrupt politician would want on staff. A good and decent person is a liability in political office; they want someone that has no moral compass so that the dirty work gets done with no questions asked.
Rothman also continues to serve on numerous committees including
an appointment by the Oklahoma House of Representatives
. House leadership should immediately revoke this appointment based upon her character and lack of integrity. And this is a lawyer for goodness sakes, surely she should know better.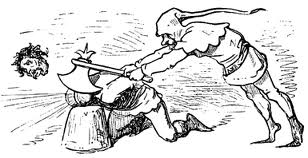 Conservatives Purged From House in Washington D.C.
It's only fitting that we start the New Year and new Congress off with a story of the corruption and lack of conservative values of the leadership of that Congress. You have all heard about the purge of conservative Representatives from powerful finance committees in the House of Representatives in Washington D.C.. What you have not heard is the part that two Representatives from Oklahoma played in that purge. The fact that they participated at all should make these two gentlemen, and I use this term loosely, ineligible for the ability to use the word Conservative in any campaign literature they may desire to use in future campaigns. In fact if they had in decency about them, they would resign from the House of Representatives.
This all began on December 10, 2012, when the Republican Conference Committee purged four conservative members from very powerful committees. You can read about it here. The appearance was that these four members were purged because of their principled votes. All four members happened to be members of the Tea Party Coalition of the House.
Almost immediately rumors started flying that there was a secret agenda and list behind the purge. The first hint of this can be found here. This was later confirmed by a GOP source here. Speaker Boehner publicly and privately to each of the individual Representatives denies that there was an agenda. You can see a copy of his private denial to the Representatives here. That tells you a lot about the character of House Leadership.
Here are The Members Behind the Purge of Conservatives and a complete list of names of the committee. Among those names was Representative James Lankford who served as Policy Chair and Representative Tom Cole who serve as NRCC Chairman (former).
Representative Lankford is considered the most conservative of our Representatives. Even at that, he voted to indefinitely detain you without a trial in the National Defense Authorization Act.
Representative Cole likes to claim the mantel of a conservative, but in reality he is a liberal Republican, or as we call them a RINO. While it may be true that he will deliver for the Republican Party when the vote is needed, he was among the first to call for tax hikes during the fiscal cliff talks and like other members of Oklahoma's delegation, he too voted for the National Defense Authorization Act.
So what we see here are two Oklahoma politicians from opposite ends of the political spectrum agreeing to deny you your constitutional rights under the law. How can they dare call themselves conservatives? Communists would be more appropriate.
When asked about their votes, they were not forthcoming. Neither would tell us what their vote was. This can only mean one thing. They don't want the voting public to know how they voted. Speaker Boehner refuses to release the vote. He also claims no score card was kept on the individual Congressmen and Congresswomen. If that was true, how can he explain this?
Then they came out and said these changes were made for reforms. You can read about these alleged reforms here. As you can see, these are really reforms made to make the Speaker's job easier. It would seem that the Speaker knew that tax rates would be raised and needed to make it as easy as possible for himself and he did. These two Oklahoma Representatives just seem to have helped him out. Talk about being the Speaker's yes men, they will do whatever the Speaker wants. It would appear they are there to represent the Speaker, not the citizens of Oklahoma.
In an article printed in Red State by Erick Erickson on December 4th, 2012, he argued that we should be thankful to John Boehner, Eric Cantor and Kevin McCarthy, all House Leadership members, and I agree. You can read the article here. The intimidation tactics of House Leadership has allowed us to point out two more RINO Republicans in our midst. Two more RINO Republicans that are in need of strong primary challengers in the next election cycle.
The bottom line is this. The time to identify and recruit good quality candidates is now, not next year. These incumbents have large war chest to draw from. We need to identify candidates now and have them file and start building their campaign apparatus now if they want an honest chance of defeating these incumbents. We need true conservative candidates not these conservative lights or RINO's masquerading as conservatives. Let's get started.
Three Minutes to Read a 154 Page Bill
Many have been following the manufactured crisis over the fiscal cliff over the last few weeks. By now we all have heard that a compromise has been reached. We all wonder what that compromise looked like. Well I tracked down the bill for you. You can see it here. For all of you number crunchers out there, we dug a little deeper and found what the Tax Center had to say about the compromise. Here are their numbers.
So how bad is this Fiscal Cliff deal for us tax payers? It can be summed up in one word: Disaster. As indicated in this report, Fiscal Cliff Deal: $1 in Spending Cuts for Every $41 in Tax Increases, this bill was virtually all spending and no cutting. What was worse, was the cutting that was done, was only a decrease in the rate of growth of spending, not an actual decrease in the amount of spending.
What is worse is this bill may very well be illegal. As you know this bill was first passed in the Senate. You can see that story here. There is spending in this bill and according to the U.S. Constitution; all spending bills must originate in the House. So how did our Senators vote on the bill? Both Senator Coburn and Senator Inhofe voted for approval of this bill. You can read the story here. Senator Coburn released this statement on his vote. This is not what we sent them to do. They only had three minutes (3) to read a 154 page bill.
The bill next went to the House of Representatives. There Representatives Boren, Cole, Lucas and Sullivan all voted for the bill. Only Representative Lankford voted against the bill. You can see the recorded vote here. They did have at least twenty-two hours (22) to read the bill. Congressman Lankford released this statement about his vote.
A day after the deal was passed by both Houses of the Congress; most economists came to the conclusion that the deal will do significant damage to the U.S. economy. You can read the report here. I don't want to scare you folks, but in an economy that's been growing at 2.3%, this deal is expected to take about a 1.5% hit on the economy. That would leave us growing at an annual rate of .8%. How can our Representatives do this to us?
Remember the $1 dollar in cuts for every $41 dollars in tax increases? Do you wonder how that affects the budget? Well according to this report by the Congressional Budget Office the deficit will actually go up by $4.6 trillion dollars. That's right. Those six Representatives of ours who voted for this piece of crap legislation just voted to send our deficit over $20 trillion dollars by 2016.
Many of you, and I'm sure the GOP headquarters, are pleased that the middle class tax cuts have been made permanent. You are in for a surprise on your next paycheck. You were just handed a tax increase thanks to this Fiscal Cliff deal. Not only do the $1 trillion dollars in Obama Care taxes go into effect now, but your FICA taxes, better known as your Social Security taxes, went back to where they were a few years age. You can read about it here.
Now it seems nothing gets done in D.C. without a little pork being involved. The pork listed here is downright ridiculous. . These are what are known as "tax extenders." This is the same type of corporate welfare that our own state legislature hands out. The amount of these tax extenders is roughly $205 billion dollars. Now you will notice that most of these tax extenders went to organizations that were big Obama contributors.
Now no story about D.C. would be complete without a tale of corruption and graft. Some of which may have influenced votes on this bill. You see there was money in this bill for the drone industry. While researching this, I found that there was actually a drone caucus in Congress. You can see who is in it here. There are three Oklahoma Representatives in the Caucus, Representatives Boren, Lucas and Cole. These three individuals have benefitted from large campaign donations from the makers of the drones.
What is the purpose of the drone caucus? That question was first raised by www.InfoWars.com. You can see their report here. The question was well thought through. This report was found on another sight. It makes you wonder why our elected officials volunteered Oklahoma to be used as a test bed for drone surveillance equipment. They got greedy and sacrificed the privacy of our residence for a few thousand dollars.
In conclusion there are several members of our delegation that need to be replaced. Congressman Boren is gone, so we don't need to worry about him. Congressman Sullivan is also gone. Congressman Lankford is still the most conservative Representative we have, although he is not conservative on a lot of important issues. Frank Lucas, Tom Cole, Tom Coburn and Jim Inhofe all need to go. The time to start is now.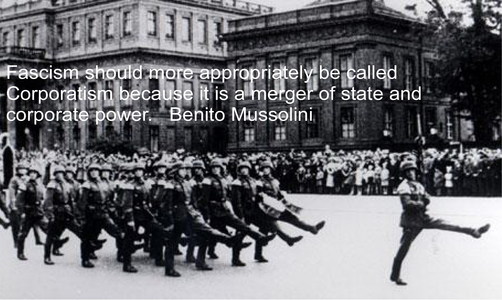 It's About Time For Oklahoma To Have A Bill Against Agenda 21
Senator Patrick Anderson, R-Enid has put his name on Senate Bill 23 which is fashioned after the Alabama bill passed last year, protecting property owner's rights.
Anderson is concerned about the federal governments over reach in matters concerning the outlandish regulations that Agenda 21 places on all property owners. This A to Z program from cradle to grave aren't entitlements given to you, but instead would be given to the federal government. Big Brother would be in charge of not only telling you how much dust you can create but also tell you how you can use your property.
A rancher in Garfield and Woods counties asked Anderson to offer the bill, and by doing this, Mark Irwin is a very smart man. Irwin understands that by protecting his land, this bill will protect others that don't understand the impact Agenda 21 would have on them until it is too late.
The article gets interesting when it mentions ICLEI, (International Council for Local Environmental Initiatives). Of the many members of ICLEI, the only one listed here in Oklahoma is Tulsa. Any time Agenda 21 is talked about you can be sure that ICLEI is behind the smoke screen even though they say that they are not connected. Just as absurd, Tulsa says they are no longer a member even though they were dumb enough to maintain membership in 2009 and 2010.
Brett Fidler is Tulsa's director of sustainability. He touts that the city paid the ICLEI membership dues of $2,750 out of the Obama stimulus package that totaled $3.9 million instead of paying for it out of local taxes. The balance of this free money went toward "energy efficiency projects" such as new LED traffic signals, lighting for OSU Medical Center, Tulsa's airport, and the Performing Arts Center.
It is amazing the justification given for all of these green projects. It is backed up by the money saved and this spending spree is no different. Fidler spent $3.9 million to save 41% at the airports and $200,000 at OSU. The LED lighting is justified by them being cooler; they aren't as fragile and produce more light.
Another interesting point that Fidler brought up was that federal officials allowed the stimulus money to be used for membership dues to ICLEI. Not surprising, this green agenda is backed by the Obama administration. The feds give incentives to cities because people like Fidler are more than happy to drive that electric car. The other smoking gun is Fidler said that they would be able to use ICLEI's energy management software. This is exactly what the Edmond puppets tried to do a while back which would have opened the door for Agenda 21, that is, until the folks got wind of it and shut it down. Their official excuse was they didn't know any better. Those elected that don't know what is really going on definitely need to plug into those LED bulbs and become a bit brighter before they continue to waste taxpayer money on their wages.
The fact that ICLEI says that they have "no authority over its local government members whatsoever and we do not work in secret or in any way circumvent public input in decision-making processes" is probably a true statement. The irony is that city officials such as Fidler, along with the Chamber of Commerce will always do their dirty work for them. The buzz words within the walls of local government meetings will always talk about sustainability and put the green title on anything they can. You can be sure their agenda is of the 21 variety.
Fidler also says that "Any discussions we had were not of an international nature, we never one time discussed Agenda 21. They served a purpose when we went through our grant process."
As always, government officials seem to think that not giving all the information is in no way lying to the people. We know different. Agenda 21 is all about these happy little cities with everyone pitching in for the greater good. Ride your bike around and take public transit. Live in stacked up apartment buildings. Sit in the beautiful park created by way of eminent domain. Take a trip down la-la lane, eat what is provided by our wonderful government and please, don't have a thought of your own.
We can hope that Senator Patrick Anderson's bill is the real deal and not a white washed version of pretending to do his job to score brownie points. It is appalling to second guess what those elected are up to with their own agenda's taking the light off of protecting the people that put them in office. This bill is very important. We will be watching closely.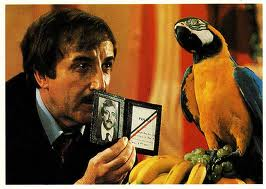 Missing House Committee members found, House Rules Still Nowhere to be Found
Well this case of the missing House Committee assignments brings to mind the story of a pirate that should have become the most famous pirate of all time, Henry Every. Every was an English pirate sometimes known as Long Ben among crew and associates and by the moniker "the King of Pirates" by those of his time. Born in August of 1659 Every gained infamy by being one of the few pirate captains to retire and take his loot with him before being killed or arrested and for pulling of the most profitable pirate raid in history.
Every knocked around as a Royal Navy seaman in the Nine Years War, took up a bit of slave trading, then wound up as the first mate aboard the Charles II, a Spanish vessel which was waiting for a letter of marquee before they sailed to the West Indies to prey on French shipping. It appears that the crew tired of waiting and mutinied, electing Henry Every as the new captain and they set sail to the Indian Ocean where they began plundering ships.
After it got too dangerous for them in the Indian Ocean they sailed to the Arabian Sea where Every wound up leading a small pirate squadron that took on a convoy of Grand Mughal vessels making the annual pilgrimage to Mecca, a convoy that contained the treasure ship Ganj-i-sawai. Every took out the treasure ship's escort and overtook the Ganji-i-sawai, capturing a treasure of precious metals and jewels estimated at 600,000 English pounds.
The Indian sub continent was ran by the Mughals at the time and the Mughals were Muslims so the plunder of the Ganj-i-sawai caused considerable damage to England's relations with the Mughals. An enormous bounty of 1,000 English pounds was set on Every's head, leading to the first ever worldwide manhunt. Twenty four of the pirates were eventually captured, six were tried and hanged by 1696 but Every managed to elude capture and disappeared from history.
So like the Every case we were concerned when incoming Speaker TW Shannon was a month late issuing House committee assignments. Had he captured a treasure trove and made his escape? Was he living large on a tropical island along with the majority of the Oklahoma House committee members? We were much relieved on Friday when Shannon reappeared and finally announced the 54th legislative session House committee assignments. But like the Every case, not everything was accounted for. The proposed House rules are also a month late and inside sources are reporting some quiet grumbling from a number of Representatives.
Typically a list of committee assignments, a draft of proposed House rules, and drafts of proposed changes to the House rules draft are released long before Organizational Day. Organizational Day is a constitutionally mandated first meeting of the two year legislative session, held on January 8th this year, around one month before Opening day on the first Monday, February 4th.
Organizational Day prepares the legislature to open the new session by accepting certified election returns, confirming the newly elected legislators. In the House they will begin by first electing a Speaker and a Pro Tem, authorizing the House and Senate leadership to spend money on salaries, per diem payments, mileage, and misc office expenses. The last thing they do is to pass the rules under which the committees and the House floor will operate, i.e., House Rules. Literally nothing else can be done until they pass the rules they operate under. The Senate pretty much uses the previous set of rules but the House generally passes new rules with the change in leadership.
The Speaker and Pro Tem race, along with the Democratic Minority Leader is usually perfunctory. No one is expecting for Scott Inman to be challenged, nor has anyone gathered enough rebels to challenge TW Shannon for the Speaker position. He and Mike Jackson will take charge as expected and given their track record to date we support all Republicans closing ranks behind Shannon.
Next will be a vote on House Rules but as of this day there are no reports of House members getting draft copies of the suggested rules. There is an informal "committee" looking at the rules and there are rumors that the delay is caused by House leadership being uncomfortable with the suggested rules, thus the delay. Magnifying concerns is the retention of Joe Kintsel as parliamentarian, concerns based upon Kintsel's being best man at the former Speaker Kris Steel's wedding along with what many said was a change in Kintsel's character upon his return to the House Parliamentarian post in January of 2012 with a reported doubling of his salary. Is Kintsel going to be on board with the incoming Speaker or is he to act as a shadow for Kris Steel? Is Kintsel orchestrating a mad rush on Opening day to approve new House Rules without debate and negotiation, much less input from the majority of the House members?
Not a good way to start off fresh, Mr. Shannon. The proposed House Rules need to be given to the other House members on Monday at the latest and there needs to be enough time scheduled to allow proper discussion and debate on the rules on Tuesday. If you allow the old guard bureaucrats to play games and try to rush this through it will send a massive signal to conservatives throughout the state.
Instead of playing games why not open up this process in a transparent manner to both House members and the public. Put out a public draft of the proposed rules along with a copy of last session's House rules with the changes highlighted. Allow us and the other conservative groups to shine a spotlight on the changes and accept input from all of the House members, Democrat and RINO, as well as the conservatives. And you know what? The RINOs aren't stupid as we think; they know that what they did to the conservative House members in 2011 can just as easily happen to them this year. Fair rules will be a civilizing influence if TW Shannon can shake off the old guard and do the right thing.
We have a team already vetting the few bills that have already been pre filed, around forty at this point. By January 17th all the bills will be pre filed nothing will slip through our net this year. Know that we are watching and waiting, that we aren't going anywhere. Things will be very, very different this year because we have burned away many of the weak sisters in the movement and have a much stronger base of allies this session. The Oklahoma-Guardian is primed and ready to push newspapers into those House and Senate districts that are a problem, the robo call lists are being put together and you can bet that we will have every single Committee Chairman targeted. But to be fair we are going to do things radically different this year by telling the House members in advance what they will be graded on in the 2013 RINO Index.
Give up those Rules TW. Don't depend on Henry Every's luck, Every didn't have the Sooner Tea Party looking for him.
2013 Senate members and House Members
Please copy the block of emails for your contact list so you are able to email all of them and help to inform and educate them before the new sessions begin. Use Bcc to send dozens of email with one email from you to them. This will look like you send each one of them a personal email with only their email showing as the recipient. Please mention the Sooner TeaParty in your emails so they will have a healthy respest for what we do.
Here are the updated House members email addresses in three blocks of Thirty- four each and updated senate emal addresses in one block
.
Rem
ember to strip the unsubscribe link before forwarding this newsletter to prevent someone from taking you off our list! Use our forward this email link at the top of the newsletter to prevent being accidently unsubscribed.
Money is always needed for printing costs, postage, sign materials, and robo call costs. We are tightfisted; we will spend your hard earned money wisely and frugally as we do our very best to clean up Oklahoma politicians so we can begin to clean up our country.
You can donate by sending a check to Sooner Tea party, 358 North Rockwell Ave, Oklahoma City, OK, 73127 or use PayPal. Use Soonerteaparty@gmail.com as the email address to send donations to through PayPal.