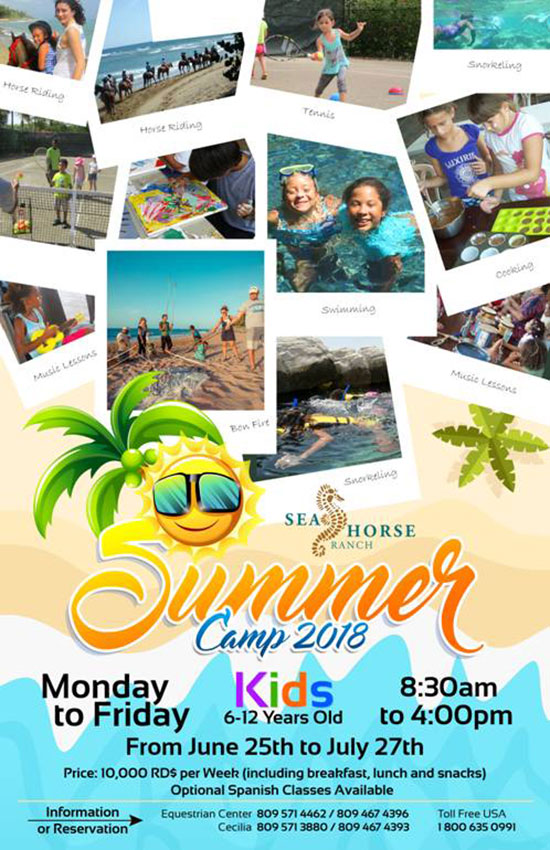 Summer Camp at Sea Horse Ranch is perfect for vacationing guests and long term residents alike. We offer a 10% discount off our famous Summer Camp fees for all vacation guests, along with two complimentary vouchers for babysitting so parents can enjoy date night or a leisurely lunch for two.
Summer Camp at Sea Horse Ranch begins in June for children ages 6-12. Held every year at Sea Horse Ranch, Summer Camp includes activities such as Tennis, Swimming, Surfing, Horseback Riding, Day Trips, Arts & Crafts, Soccer, Water Games, Spanish Lessons and more.
Hours for Camp are from 8:30am-4:00 pm, Monday through Friday. Weekly rates and family discounts are available. Summer Camp will be held from June 25 – July 27, 2018.
Please contact us for more details.
---
Prime Beachfront Lot in the Dominican Republic
The exclusive gated resort community of Sea Horse Ranch offers one of the most premium beachfront lots available in the Dominican Republic. This supreme building site offers a lush tropical setting with a spectacular view of the sapphire blue ocean. This is a unique opportunity to own a special piece of land in the Caribbean.
This superb beachfront building location offers direct access to a semi-private sandy beach. This is truly one of the most beautiful pieces of land to develop that you will encounter on the Caribbean island of the Dominican Republic.
Larger than one acre (4,649 square meters), the lot features mature vegetation and palm trees and is located in the sought-after Las Olas section of Sea Horse Ranch.
Contact us today to learn more about this exceptional property.
---
5th Annual 100 km del Caribe – Repùblica Dominicana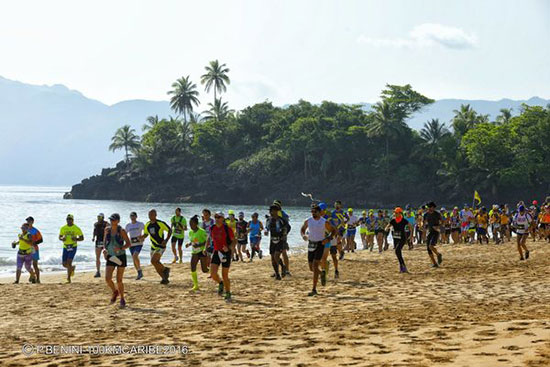 The 5th Annual 100 km del Caribe will take place from June 10-19, 2018. It is a 5 stage, 7 day competition, held on the North Coast of the Dominican Republic. Set amidst beautiful, stunning landscapes the course covers a distance of approximately 100 kilometers. The race is open to runners and walkers, with the option to participate in one or more stages of the race.
The second stage of this course will be held in Sosua-Cabarete on an undulating trail of 18 KM over hard packed sand, red earth and rocks. The ultra marathon course is unique to the Caribbean, with the mountainous terrain, lush tropical settings, and picturesque sandy beaches.
Contact us about discounts at Sea Horse Ranch available for all participants.