ERA REPORT: A NATION OF SUBSCRIBERS
ASSOCIATION SHOWS CHANGING FACE OF BUSINESS
FROM STAR WARS TO WIZARDS…
…RETAILERS OUTLINE HIGHLIGHTS OF 2016
SKY WANTS TO WORK WITH TALENT ON HOME ENT
HMV REVEALS CATALOGUE THINKING…
…AS IT LAUNCHES NEW TOP 100 TV INITIATIVE
…AS CLASSIC CATALOGUE DOMINATES CHARTS…
…AND STUDIO READY TO GO ROGUE
ZOMBIE TRAIN KEEPS A-ROLLING
FRIGHTFEST'S WITCH CASTS ITS SPELL…
…AS ICON GETS INTO THE RING
NOCTURNAL'S OUT DURING THE DAY
HAMMERS' HISTORY CELEBRATED
PIRATE BOX SELLER CLOBBERED
VISUAL GETS APPLE ACCOLADE
---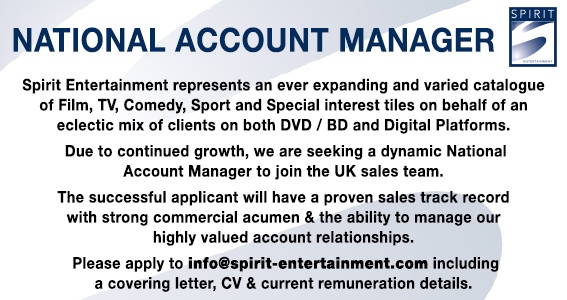 ---
If you can't read this newsletter or see the ads, please click here
It Was A Good Week For... Disney, with around 40 per cent of the top 40, according to the midweek bulletin…
It Was A Bad Week For… The Kodi salesman who got a massive fine…
Another week, another fascinating report lands in our inbox and on our doormat with a resounding thump. After the FDA last week, it's now the turn of the Entertainment Retailers Association, aka ERA, to unveil its look back at the past year and the year ahead. As ever, there are some fascinating facts and figures included, not least that the total expenditure across the home entertainment business in stores accounted for 22.3 per cent of revenues, with the money spent online on home delivery and digital content accounting for more than three quarters, 77.7 per cent to be precise, of revenues. In the video sector it wasn't quite as marked, with almost 27 per cent coming from physical stores, 15 per cent from home delivery and 58.1 per cent from digital content (the total for the latter two falling below the three quarter mark to 73.1 per cent). In an equally defining moment, expenditure on access – subscriptions and the likes – outstripped spend on actual ownership for the first time. Expenditure across home entertainment categories (music, video and games) on the access and subscriptions was £3,242.2 million, 51.3 per cent of overall spend, with ownership accounting for a touch over £3,000 million. On video, it was 51 per cent (or £1,149.3 million) on access against 49 per cent (£1,103 million) on owning. ERA ceo Kim Bayley said: ""We are seeing the rise of a pay monthly generation in entertainment. Rather than buying music, video or games outright, the British public is being won over by rental or all-you-can eat services which are available 24/7. If downloads represented the first digital revolution in entertainment, we are now at digital 2.0, the subscription age." Outlets selling video or music gifts hit an all-time high, bolstered to more than 15,300 by non-traditional and convenience stores stocking discs. And, as Bayley added: "Digital may grab the headlines, but we should not underestimate the fondness of the UK public for physical formats in particular. While the vinyl revival has been well reported, millions of people still regard DVDs, CDs and console game discs as the best way to access entertainment. Discs are durable, convenient and are still probably the best entertainment option for gifting."
Some of the most fascinating reading in the Yearbook comes from the assorted ERA members who have penned their own thoughts about 2016, listing their achievements and key titles and in-store activity. So, for example, Amazon said: "We collaborated with Warner Bros and key licensees to launch the Wizarding World Store on amazon.co.uk – the ultimate destination for customers who wish to purchase products from JK Rowling's Wizarding World franchise. By working with the studio and licensee partners, Amazon secured a comprehensive range of products across a number of retail categories and was able to offer a best-in-class customer experience on key events within the franchise such as the theatrical release of Fantastic Beasts." Sainsbury's said: "Faced with the ongoing challenge of growing streaming dominance, the film and TV team have worked closely with the studios to land new initiatives to drive the market, recognising the key point of difference that keeps our customers engaged in the physical format. A more aggressive, targeted Blu-ray offer, coupled with an increasingly fruitful play in in the nostalgia market has kept customers highlighted and paved the way for even more focused, bespoke initiatives in 2017."
More retailer comment from the ERA Yearbook, as wuaki.tv said: "We have been happy to work with several different studios on a range of initiatives to drive customers into EST through some specific marketing campaigns focused particularly on tentpole new release titles. We have some exciting plans for 2017 and are very much looking forward to more new and innovative ways of growing the digital category working with out content partners." Zavvi outlined some of its successes, with its ongoing Steelbook activity, its collaboration on titles and franchises such as Star Wars, Marvel and Star Trek, its games work and its engagement with superfans at comic conventions and with its XBOX and My Geek Box offerings. It concluded" As always we welcome and will support new formats including 4K UHD. We are also excited about Disney's Recent launch of the Big Sleeve Movie Edition released in November which we hope will resonate and engage with consumers. Hoping for more studio initiatives [in 2017]." Tesco outlined its conference activities, YouTube its work on the music side.
---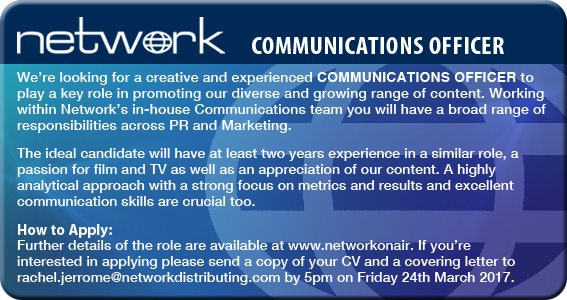 ---
One of the key retailer highlights in the ERA Yearbook was Sky Store revealing more about is success and its plans for the year, noting it wanted to work more with Hollywood and talent to "promote home entertainment releases". It said 2016 had been "another great year year for Sky Store", with its launch of Buy & Keep box sets, sampling activity and the work across the whole of the Sky network. It continued: "The Ice Age 4 campaign in the autumn was in and out of market in less than three days having seen customers take up the offered volume in record time. The smooth execution of that offer was testament to strong collaboration not only between Sky Store and our studio partner, but, in particular between the Sky store operational teams and our fulfilment partner Cinram. Another highlight of the year was our pioneering worldwide exclusive Deadpool campaign in June which featured Ryan Reynolds in a bespoke piece to camera talking about Sky Store. This was a great example of working successfully with Hollywood talent and hopefully a big step towards greater investment of time by big stars in promoting their home entertainment releases. Transactional retail is still a new business for Sky, but we continue to learn as we grow and look forward to working with our partners and the wider industry going forward."
HMV too revealed a fascinating insight into its thinking, following its work on the excellent range of 100 classic films it brought in in store last year. The seed of the idea came from regular quarterly meetings between store staff and buying and marketing teams in head office. Many customers were asking "where are your black and white films" and discussed problems navigating the category. "We all felt we had an importunity to collaborate with our studio partners on curating a range of classic films with a consistent look and feel to bring together, recommend hidden gems and encourage customers to build their collection," the retailer stated, noting its work with Fox, Sony, Universal and Warner ahead of the launch of the permanent range of 100 films. It concluded: We believe that this cross collaboration between four studios on one range may be the first of its kind and is not only a great example of how we can work together to excite consumers even on the deepest of catalogue, but how listening to our customers can inspire our teams to create new opportunities."
And sticking with HMV and another more recent innovation from the retailer launched this week. After its excellent promotional activity based around awards season, HMV has this week kicked off another homegrown initiative that straddles in store and online activity, engaging its stores and staff with customers too. For it polled its staff across the chain to come up with their top TV programmes and is now, through social media and store activity, asking customers to vote for their favourites. Needless to say, this activity coincides with safe given over to some of the nominees, which take in everything from US fare to the UK (Game Of Thrones and The Walking Dead to Top Gear and Planet Earth) and all different genres (sci-fi in the shape of Doctor Who and Star Trek; comedy with the original version of The Office and its American counterpart, police drama from The Wire to Sherlock and loads more). Customers can vote via Facebook and Twitter using the hashtag hmvvote100, with anyone who votes having the opportunity to win £100 worth of TV releases from the retailer. Commenting on the initiative, James Elsey, HMV visual buyer said: "The Top 100 TV promotion has been launched to promote HMV's TV catalogue offer in a fresh and exciting way to customers. We are thankful to all of our supplier partners for the support they have given so far getting this campaign off the ground and we hope to be able to get the competition between suppliers working over time during the campaign - if they want to rank on top they'd better get involved! The range includes the very best 100 TV shows as voted for by over 500 hmv staff members and this range is available in store and online now for customers. Next we will be asking hmv customers and the wider public to have their say through our extensive digital marketing support plan."
More comment came from HMV's head of marketing Patrizia Leighton who said. "This is a great opportunity for us to engage our store colleagues, customers, partners and the broader general public in a discussion around the TV content that we all love. We have launched the offer on our own social channels and will communicate and incentivise over 2.2m hmv.com and purehmv members next week to get involved if they haven't already. Over the next few weeks the campaign discussion will broaden out across social influencers, media personalities and the wider general public through paid for social and PR. Our objective with this campaign is to promote and harness people's passion for the variety of TV content available physically and understand what our customers really believe tops the list of the must-own TV shows available to buy on DVD/Blu-ray. The campaign has got off to a fantastic start with over 600 votes in just 3 days so thanks to all of our partners, store colleagues and customers who have got involved so far - but watch this space there's a lot more to come."
---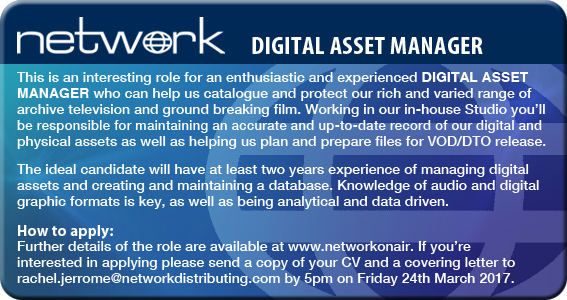 ---
It's been a Strange week, albeit not in an unusual way, rather more positive news, as the latest Marvel outing, Doctor Strange, arrived on shelves, both real and virtual, and in stores, with Disney enjoying strong first week sales according to the Official Charts Company's midweek update, as well as dominating the charts with its latest promotion around its classic titles under a two for £12 on DVD and two for £15 on Blu-ray promotion. Doctor Strange first, and Benedict Cumberbatch has magicked into the number one slot in its first few days on sale, according to the Official Charts Company. It conjured up sales of 138,000 up to the halfway point this week, a figure which effectively meant it was outselling the rest of the top 20 combined. The release was buoyed by marketing and PR activity which included a major stunt over in London's Shoreditch. Street artists the Graffiti Kings created a huge mural on the area's Shoreditch Art Wall flagging up the release.
Elsewhere in the midweeks, it is, as noted above, all about Disney this week on the back of its freshly launched and heavily marketed promotion. Finding Dory, the most recent Disney Pixar offering and in its first flush of promotional activity,is at number five in the midweeks, with other titles such as Beauty And The Beast, further boosted by the imminent arrival of the live action take on the film, at number eight, Zootropolis at number 11, The Jungle Book (the live action one) at 17, and, beyond that, Tangled (18), The Good Dinosaur (19), The Little Mermaid (25), Inside Out (26), The Lion King (27), Frozen (29), Pete's Dragon (32), Snow White And The Seven Dwarfs (33), Star Wars The Force Awakens at 37, and the original Jungle Book, the animated one, at number 40. In effect, this means that almost 40 per cent of the top 40 is made up of Disney titles…
Meanwhile, the activity this week presages a further burst of Disney business, with next month, April, shaping up to be a huge one for the major. For as well as Moana, its latest classic and one that seems to have captured the imagination of kids and adults alike, due on April 3, while the studio has now confirmed that the latest Star Wars film, the rather excellent Rogue One, is landing on digital download, DVD, Blu-ray and 3D Blu-ray, a week after that on April 10. No official word on the extras yet, but given the franchise's track record with value added material on its releases, there's certain to be some strong fare included with the releases.
Back to the midweeks and outside of the Disney domination, there's a few other titles kicking around and performing well – Justice League Dark is new in the Official Charts Company listings at the midway stage of the week at number 14, while at number 23, sitting pretty, and violently, one would presume, is In A Valley Of Violence. At number 34 there's another new entry in the shape of the fourth series of A Place To Call Home, whole at number 39 as a new entry is Shirley Maclaine and Jessica Lange with Wild Oats.
Meanwhile, a new title released on February 27 and performing well into its second week after a hugely impressive first seven days on sale is Train To Busan, the Korean zombie film that we've been raving about after it first proved its worth at Film4 FrightFest last year. And it could continue for a while, thanks in no small part to an animated prequel due out early next month. Commenting on the success, Studiocanal's Olivia Dean said: "Train To Busan has got off to a great start, charting at number 16 with over 6.5k physical sales week one. We supported with key press and creative online placements; a strong publicity campaign with four stars pretty much across the board; and fun social activity including putting a zombie twist on #SouthernRailStrike and other commuting horrors! Next weekend is Comic Con in Birmingham we're we'll be further supporting Busan, alongside its fantastic animated prequel Seoul Station, due on Blu-ray and DVD April 3."
---
---
To the Dolby screening room in Soho Square on the heart of London for a special screening of the next release under the FrightFest Presents banner from the horror experts' ongoing deal with Icon, The Love Witch. As noted here previously, the film is out at cinemas and through digital and vod platforms on Friday March 10 ahead of a physical DVD and Blu-ray bow on Monday March 13. And it really is a remarkable film that needs to be seen to be believed – it's equal parts feminist, Russ Meyer, European arthouse, horror and camp comedy. What's more, the film is building up a head of steam ahead of its release, with a theatrical Q&A tour presented by film collective The Final Girls and comments aplenty hailing it as a landmark film from the likes of Vice and NME. The screening saw everyone from retailers such as HMV and Sainsbury's, horror film fans, press, us at The Raygun and aficionados such as Prevenge's Alice Lowe and Inside Number 9's Reece Shearsmith in attendance, supping themed cocktails and picking up specially produced tarot cards ahead of the screening. Commenting on the release, FrightFest's Paul McEvoy said: "From the minute we watched The Love Witch we were spellbound and beguiled by Anna Biller's outstanding film. Seven years in the making, the craft and passion involved emanates from every technicolour frame. We are incredibly proud to be releasing The Love Witch for the UK audience theatrically, on vod and DVD and Blu-ray and we can't wait for everyone to experience this extraordinary film and be as bedazzled as we were."
Sticking with Icon and forthcoming from the label is the acclaimed boxing biopic Bleed For This, out on March 27. It's another tour de force from young Miles Teller, following his starring role in Whiplash by this time starring as a boxer recovering against all odds. The feelgood, inspirational tale is tall the more remarkable for being true. As Icon's Chris Warrington said: "It's a fantastic film, one of the main things that drew us was that it's this incredible true story. It's more than just losing a few fights too, it's an incredible comeback. And the campaign will focus on the inspirational story; in times like these, people want this kind of story." The release is being supported by the pugilist who inspired the film, Vinny Paz, aka Vinny Pazienza, who will be giving interviews, with advertising coming in the form of press inserts and plentiful digital activity. There are also promotions with Topps Pizza and Scotts mens' stores.
Ahead of that release, comes the much talked about Nocturnal Animals, due from Universal on Monday March 13. It's the sophomore directorial outing from designer Tom Ford, and looks as sumptuous as you'd expect. A 30 second spot will be running at Picturehouse and Everyman cinemas all over the weekend ahead of release, while online activity will include quality news and magazine sites, including fashion publications. Further activity includes PR and social posts through Instagram and Facebook, which ran around the BAFTAs and will come to the fore again during the week of release. Commenting on the title, Universal product manager Emily Evans said: "This was my favourite film of 2016 and a real pleasure to work on."
---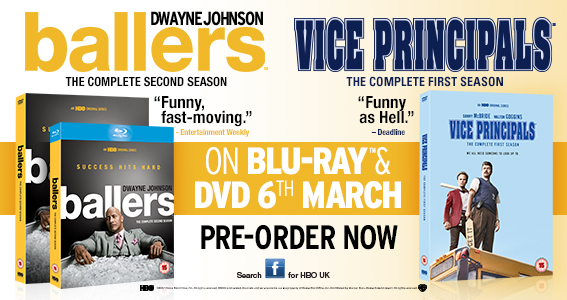 ---
We already talked about Iron Men, the documentary charting West Ham as they prepared to leave their old Boleyn ground, aka Upton Park, and move to the nearby London Stadium, which also looks at the Hammers' history at the notorious ground. And to mark the release – the film came out on vod on Friday March 3 and on physical formats on Monday March 6 – Signature hosted a special world premiere for the film, attended by grandees from the club, current manager Slaven Bilic club captain Mark Noble, stars such as Michail Antonio and Andy Carroll, narrator Ray Winstone and many more, in the suitably Cockney venue of the Genesis cinema in east London. As Signature's Emilie Barra noted: "It's an unmissable account of a journey that every Hammers fan will cherish, as proved by the reviews from the media and fans present on Thursday. An incredible amount of support was given to us by West Ham United with presence across all their platforms to help us push the message to the fans. The trailer and premiere pick-up has been incredible across football and sporting media and we hope Iron Men will connect with all football fans as well as becoming a fan "legacy" film for years on end." Bilic said: "The film will always be a great film, but that last game made it a special one. How did they know that we're going to have that game?! The perfect ending! It couldn't have been better. I didn't want to watch the movie on computer, or DVD, or whatever, I wanted to save it for tonight and it's great. It's about last season of course, the story of the season at the Boleyn Ground and I was excited to see it. It's a really good night for West Ham." And Winstone himself added: "It was a real labour of love for me, because when you start talking about West Ham, you get nostalgic, talking about where you grew up and what West Ham means to you, not just as a person but as part of a community. The film shows that there is a lot of heart at this club, and tells the story of where we came from and where we are going. I like talking and thinking about the past but in football terms, we needed to move on and I think in time London Stadium will become a fortress." You can see more of the event here: https://www.whufc.com/news/articles/2017/march/04-march/five-stars-iron-men
Some anti-piracy news now and digital security specialist Irdeto has published what it claims is the biggest ever survey into piracy on a global level, interviewing more than 25,000 people from 30 countries. More than half (52 per cent) were watching illegal content online, almost half in turn again of those would stop or watch less pirate content once they had discovered the damage it does to legitimate business. Sadly, that figure was lower in Europe and particularly the USA, (down to 45 and 38 per cent respectively from 48 per cent). It noted that among the young were moving from laptops (65 per cent of European consumers of pirate material were watching on a laptop) to mobile phones and streaming devices. In the UK, however, the Kodi is king, with the set top box proving to be the top device for consumers to view pirate content on. Some 11 per cent of pirating consumers were using it to view dodgy streams, the highest number for any territory. It was particularly popular among those in the 35 to 44-year-old and 55 years plus age groups. New films in cinemas and new TV shows were the most popular types of content to view. Irdeto's Rory O'Connor said: "Education around the negative impact of piracy on both the industry and the consumers themselves is an important element of any anti-piracy strategy. The results of this survey show that many countries are open to change. To elicit this change in consumer habits will take a concerted effort from all the industry players to not only educate consumers about the negative impact of piracy, but also continued innovation to address the three elements of consumer choice — content, value and convenience."
And as if to prove just how rife the Kodi problem is becoming in the UK, a Hartlepool man was this week given a 10-month suspended sentence and ordered to pay £250,000 after he admitted selling modified boxes to pubs and clubs in the North East. Malcolm Mayes, 65, had told consumers his boxes were "100 per cent legal". FACT director general Kieron Sharp said: "Today's sentencing sends out a strong message to anyone involved in the sale of illegal IPTV boxes that crime certainly does not pay. Pre-configured TV set-top devices allowing access to premium pay-for channels without a legitimate subscription are illegal and we would like to thank Hartlepool Trading Standards for their action on this case following a referral from the Premier League and FACT. FACT will continue to work with our members, Trading Standards and police across the country to combat the sale of these illegal devices, which are starving our creative industries and the UK Economy."
---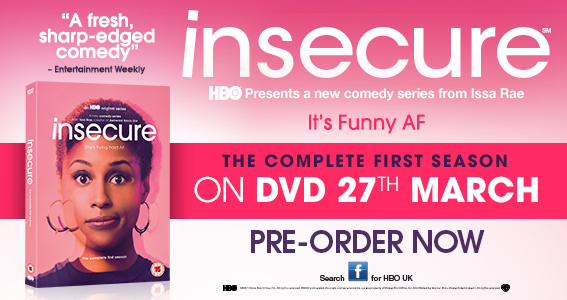 ---
News from the world of svod now and horror specialist Shudder, the AMC-owned service which launched last year has been busy of late, with a raft of announcements, including the news that Shudder has inked a deal to air Halfworlds, the Indonesian-born, English-speaking TV series that has wowed genre fans in Asia, where it was backed by HBO. It's been even busier in the US, where it has added to acquisitions like the excellent Prevenge by adding another international creation to its roster, in the shape of the acquisition of Jordskott from ITV Studios Global Entertainment. And it was telling to see some of the comments that came with the Jordskott announcement, as Shudder's VP of Global Acquisitions and Co-Productions, Aurelie de Troyer said: "We are excited to bring this series to our North American members and this is a compelling addition to the ever-expanding Shudder slate of films and series." And as Greg Johnson from ITV Studios added: "It's great to see the platform continuing to showcase high-profile, quality series content as well as film."
Sticking with the video on demand side and companies such as Visual Data Media Services have had to move quickly to cope with the increased demand for digital work, with half of its work now being produced for trod and svod. And this week Visual Data has been awarded Apple Preferred Plus status. It's one of only four companies in the world to receive the accolade and sees it meeting Apple's highest standards. Symon Roue, managing director of Visual Data, said: "The shift to TVOD and SVOD in the last three years has resulted in a rise in our digital work, which now comprises around 50% of all our deliveries. We've worked hard on our volume, capability and accuracy metrics — and Apple's Preferred Plus award shows that our dedication and commitment have paid off. With digital now accounting for a significant proportion of content-owners' revenue streams, identifying the right digital supply-chain partner has never been more important. Apple's new ranking system will not only help our clients keep costs down and quality up, but it will enable us to deliver peace of mind along with perfectly encoded content."

We'll end with another look ahead to the BASE Insight Forum, something we've been talking about for some time but which finally arrives on Thursday March 16, And just ahead of the day itself, BASE has unveiled another key speaker joining the line-up. Author, journalist, broadcaster, editor and more David Hepworth, the man who has been behind everything from Smash Hits to Empire in a long and distinguished career, will be hosting a session called The Human Factor, looking at consumer behaviour .He said: "We're used to looking at our world from our own expert point of view. When pushed we may also look at it from the artist's point of view. I think we should spend some time looking at it from the human's point of view. I am really looking forward to ventilating a few of my prejudices about the way consumers are behaving right now and the new habits they have acquired." You can still get tickets here: https://www.eventbrite.co.uk/e/base-insight-forum-16th-march-2017-tickets-30025858150
---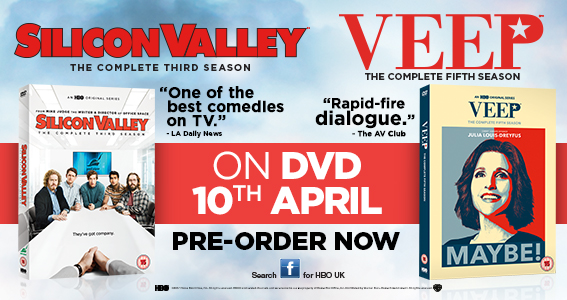 ---
QUOTE OF THE WEEK
"While we don't love this use of Kodi, as long as you know what illegal and potentially dangerous things you are getting yourself into and accept the fact that the Team will not be providing you with any support, then you are welcome to do what you like."
A Kodi spokesman, as the latest successful court case brings the set-top boxes into focus and onto the pages of the national press – this quote was taken from the Daily Mirror…
AT THE MOVIES
Logan proved that the public's fervour for more grown up comic book fare highlighted by Deadpool was far from a flash in the pan, with its £9.44 million debut making it the biggest opening of any of the nine X-Men films. Other new entries included Viceroy's House, with more than £900,000 and, with a touch over £400,000, Fist Fight.
It's not often a PR campaign for a UK theatrical and vod release draws the attention of the president of the United States of America, but that's just what happened after the star of forthcoming Signature theatrical and vod release Aftermath gave an interview to film magazine. For the star of the April 7 release, Arnold Schwarzenegger, spoke about his departure from the US version of The Apprentice during the interview publicising the action film, which is due on DVD and Blu-ray in June. And, needless to say, the president, Donald Trump, picked up on it straight away and started tweeting about Arnie's comments, which further boosted the impending release. You can see the Empire interview here http://www.empireonline.com/movies/news/schwarzenegger-fires-apprentice/
Another week and the mere hint of a story involving Star Wars gets maximum coverage: this time around it was the first lines of Star Wars The Last Jedi, the next biggie due from the production line, being revealed at a Disney shareholder meeting and exploding across the Internet. Meanwhile, the Han Solo film has also added another name to its line-up, as Michael K Williams joins the cast. He came to fame starring as Omar in The Wire, of course…
TWEET OF THE WEEK
TRAILERS OF THE WEEK
TV spot for Personal Shopper, we featured the film here last week…
The much-delayed but eagerly awaited second part of The Get Down is on the way…
And here's an Atomic Blonde… (careful, it's Red Band)
To subscribe to The Raygun newsletter, please email

info@theraygun.co.uk
with subscribe in the subject matter
To unsubscribe, email

info@theraygun.co.uk

with unsubscribe in the subject
For editorial or advertising queries, contact

tim@theraygun.co.uk