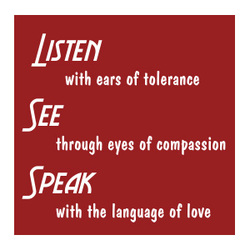 The Founding Circle, the Board and the staff of Portland Story Theater are grateful for our storytellers and collaborators, our fantastic volunteers, and for you, our beloved audience, for listening to the real, true stories of the people of Portland. Now in these changing times, listening to each other is more important than ever.
We are feeling especially thankful for the exceptional support we've received this past year from:
Members of our new Narrative Network.

David Shur and Johnny Keener of The Fremont Theater.

Northwest Natural's Dollars for Doers program.
Tremendous thanks to these good people and to our many individual donors for your generous contributions
.
Portland Story Theater's 2017-2018 Season is generously supported by The McIvor Family Charitable Fund; Tonkon Torp; Diane Ponti and Ward Greene; Polk Family Charitable Fund; Dana and Steve Dennis; members of the Portland Story Theater Board, Founding Circle, and Narrative Network, and many other individual supporters, as well as by the Oregon Community Foundation; The Collins Foundation; James F. and Marion L. Miller Foundation; Meyer Memorial Trust; The Kinsman Foundation; The Autzen Foundation;
NW Natural Gas; and
The Oregon Cultural Trust. Thank you!