Q4: GET CREATIVE WITH CATALOGUE
SCOOBY LEADS WARNER CHARGE
FRIGHTFEST GOES DIGITAL ONLY ONCE MORE
SHUDDER HITS 1M SUBSCRIBERS
LIONSGATE UNVEILS Q4 SLATE
…AS ANTI-WORLDS UNVEILS MORE
SECOND RUN GOES LOOKING FOR GHOSTS
AND ADDS STORIES FOR NOVEMBER
PARKLAND WALKS OUT TO WINTER
EALING IS THE TONIC FOR THE TIMES
AKIRA RETURNS TO THE BIG SCREEN
TRAILERS OF THE WEEK
---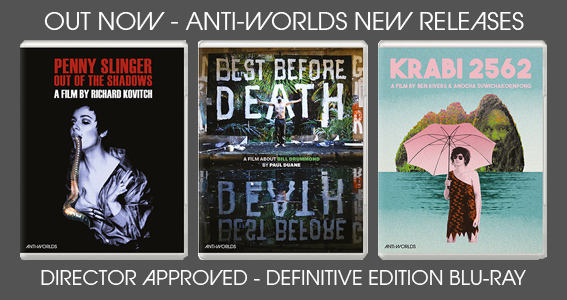 ---
If you can't read this n

ewsletter or see the ads, please click here.
With Q4 looming and no sign of the pandemic ending, with things getting harder and harder to predict, the experts at Futuresource have given us an outline for what they expect to happen for the the rest of the year, with the company further outlining the importance for the business in keeping those lockdown consumers engaged when it comes to catalogue and further exploring the feelgood factor that has proved to be one of the key factors in helping catalogue shine so far this year. The company's David Sidebottom said: "Here's the 2020 is set to be a year of two halves for the transactional video industry. The major boom in at home digital viewing including EST purchasing and digital movie renting, saw new digital customers come into the fray and lapsed users return, with catalogue sales performing exceptionally well. Futuresource's Living With Digital survey suggested that catalogue digital movie sales and rentals during lockdown were typically driven by emotive impulses, such as wanting to watch an old time favourite, a feel good movie, a title which provides escapism or for pure nostalgia. As we enter Q4, the challenge of limited new releases comes into focus, placing further emphasis on retailers and studios to creatively merchandise their existing catalogue. Keeping 'lockdown' consumers engaged will be a key priority in this period and into 2021, helping maintain the previously witnessed strong momentum."
The latest outing from ghost-hunting Great Dane Scooby-Doo and his pals, Scoob, has already been a hit on its early video on demand release which replaced a theatrical outing in the summer during lockdown, is sitting pretty at number one in the Official Film Chart this week on the back of its digital bow. The film arrives on physical formats on Monday September 28. It marks a varied week for distributor Warner – the anniversary edition of Goodfellas is in at number 11, while A Star Is Born returns to the top 10 and there's another appearance for Scooby Doo also just outside the top 10 at number 13, with Happy Halloween Scooby Doo.
The uncertainty over the ongoing Covid-19 pandemic and the next measures aimed at stemming the second wave of Coronavirus has cause Arrow Video FrightFest to cancel its physical event planned for the Cineworld in London's Leicester Square. But the good news is the event is heading online for the second time this year, with an online event due to take place on the same days, from October 22 to 25. Organisers of the event, disrupted for the second time this year as a physical offering, but now going online again, said restrictions made it "socially, practically and commercially untenable" to put it on. It had been planned as a physical and online event, but will now solely be online. Arrow Video will continue as main sponsor, alongside other supporters including online retailer Zavvi, website Den Of Geek and broadcast sponsor Horror Channel. Arrow Video FrightFest promises to screen more than 40 films, with the full line-up being announced on October 1. Commenting on the move, co-director Ian Rattray said: "It's with a heavy heart that we announce the cancellation of the Cineworld event. Although cinemas are not affected by the new hospitality rules, it was the tipping point in terms of what kind of event we were comfortable in presenting to the fans. And with the threat of further London lockdown rules being imposed, it was felt the best plan was to move everything online." More on the full line-up next week.
---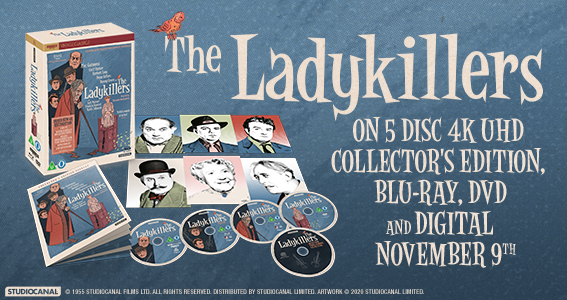 ---
Sticking with horror and genre subscription video on demand service Shudder has enjoyed a Covid-19 boost which has continued the surge it began in 2019 with the arrival of its new series based on George A Romero's Creepshow. Its purple patch continued with the arrival of Host, covered here extensively already and the svod service has this week announced that it has passed the magic 1 million mark in terms of subscribers. "The addition of original series and movies turbocharged our growth and turned Shudder into a must-have service for anyone interested in great horror, thriller or supernatural entertainment," said Miguel Penella, AMC Networks SVOD President. "Our relentless focus on quality programming, innovative content and finding the best up-and-coming creators has enabled Shudder to break out in the crowded world of subscription services. Shudder's success comes as our other targeted SVOD services—Acorn TV, Sundance Now and UMC—continue their strong subscriber growth momentum by super-serving passionate fans with the content they love the most."
We've covered one of the biggest hits of the pandemic and lockdown here a few times now, but Shudder-hosted horror film Host (described by Dread Central as "the scariest film of the past decade"), is now going to get an even wider platform thanks to Vertigo Releasing. The company has inked a deal that will see the homegrown shocker, which sees a group of pals in isolation holding a seance via Zoom, playing at the Prince Charles Cinema and BFI Southbank next month around Halloween before getting a theatrical and digital release on December 4. The film made its name on horror subscription video on demand service Shudder, with director Rob Savage and cast and crew embarking on a UK media blitz after the film's word of mouth turned it into one of the streaming platform's biggest hits. Savage is now an in-demand young talent and the film boasts a 100 per cent fresh rating on Rotten Tomatoes, ranking it alongside Citizen Kane and all-time horror great The Exorcist. Commenting on the release and its plans, a Vertigo spokesperson said: "Host is a hugely exciting and innovative film from the UK's new hot genre talent. True artistic originality really shines in these circumstances and we can't wait to get the film out to genre fans across the UK."
Q4 starts imminently and Lionsgate, a company that has excelled in bringing product to market notably during the early days of lockdown, has unveiled a strong and varied line-up for the final quarter of the year. Here's the company's Kirsten Sweeney on the slate, which includes some smart catalogue activity. She said: "Our Q4 is jam-packed with great content to entertain as the nights draw in. Following the success of the theatrical and PVOD releases this summer, period drama Summerland brings a little magic to own on DVD and digital at the beginning of October. Early October will also see the physical release of another successful PVOD in The Secret: Dare to Dream, starring Katie Holmes. In keeping with our reputation as the 'Home of Horror' we have two terrifying films releasing in time for Halloween. In The Dare, a group of captives must work together to escape the twisted traps of a killer. Action-packed horror The Driver, starring Mark Dacascos (John Wick 3: Parabellum), follows a group of survivors as they try to find their way to safety in a zombie apocalypse. For a slightly more gentle fright, our collectable Vestron range is expanding to include the 1989 comedy Little Monsters. November will see the DVD and digital release of the hilarious and heart-warming How to Build a Girl, starring Beanie Feldstein. The film is based on Caitlin Moran's semi-autobiographical, coming of age novel of the same name. November also brings the release of action thriller Rogue, which sees Megan Fox leading a team of mercenaries against ruthless kidnappers – as well as a lioness on the hunt! We've delved into our catalogue this Q4 to bring two Hubert Selby Jnr adaptations bang up-to-date, with a 4K remaster of Darren Aronofsky's seminal Requiem For A Dream, as well as a reissue of cult classic ensemble film Last Exit To Brooklyn, which will be available for the first time on Blu-ray in the UK. Finally, for festive family fun, look no further than Charlie's Christmas Wish, an uplifting story of the dog who saves Christmas – proving that anything is paw-sible during the Holiday season!"
Before then, on Monday September 28, Lionsgate has its final title of the third quarter, namely Blackbird. Junior product manager Katy Machin outlined the title and its support, saying: "On Monday, we're very excited to bring Blackbird to DVD – featuring an all-star cast including Susan Sarandon, Sam Neill, Kate Winslet, Mia Wasikowska and Rainn Wilson. Blackbird is also directed by BAFTA TV Award winner Roger Michell (Notting Hill). We have been supporting the release with an extensive PR campaign targeting fans of drama, the star-studded cast, and director. We've already completed interviews with Zavvi and Yahoo! amongst many others. We are also running a comprehensive media campaign featuring our stunning artwork and will cover the EST and DVD release to re-target fans of drama and the cast."
---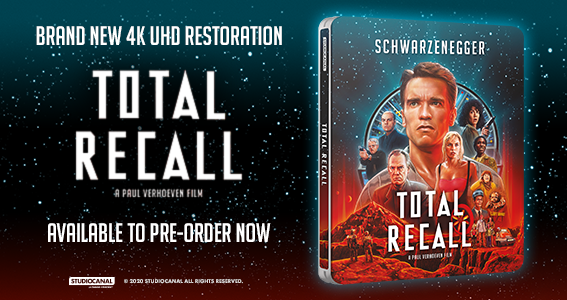 ---
Monday September 28 sees the release of the second batch of titles from the Anti-Worlds imprint, dedicated to weird and wonderful films from around the world. The range on offer includes Best Before Death, the rather wonderful documentary that follows Bill Drummond, former KLF man and renegade artist, on his latest project, a world tour taking him to cities where he puts art projects connecting with local people. It's one of the best documentaries we've seen for some time, and we've just interviewed director Paul Duane for a feature due to land shortly on The Ransom Note website. Duane also discussed the Blu-ray release put together by Anti-Worlds, with fulsome praise for the Indicator-associated label and producer Anthony Nield and booklet editor Jeff Billington. Duane said: "I'm incredibly pleased with the Anti-Worlds and Indicator team. I don't know any documentary that's got this level of attention. It's packed with extra features, 200 minutes of them, and an enormous amount of work has gone into it. It's an amazing package, it's really exciting." Check here in the week for more or follow us on wwTwitter to see when the feature goes up.
Meanwhile Anti-Worlds has announced a raft of acquisitions, two of which will be released theatrically and on VOD before the end of year and arrive in similarly packed Blu-ray releases in 2021, another to get both types of release in 2021. The first two include Argentinian horror thriller Murder Me, Monster, about a set of brutal murders in the Andes, which premiered at Cannes, while Patrick sees a nudist camp handyman embarking on a search for his hammer. Jumbo, which screened at Sundance before moving to the Berlin Film Festival, charts the strange romance between a fairground worker and a ride, based loosely on a woman's similarly unusual relationship with the Eiffel Tower. A spokesperson said: "Both Jumbo and Murder Me, Monster look at and question the world from a different perspective – exactly where we live in the Anti-Worlds universe!"
Due in stores on Monday September 28 is the latest from independent Second Run and it's another gem waiting to be discovered by fans of the label. Commenting on the release, the company's Chris Barwick said: Our September release is Raed Andoni's Ghost Hunting. Winner of the 2017 Berlin Film Festival prize for 'Best Documentary Palestinian filmmaker Andoni's uncompromising feature is a hybrid of documentary, re-enactment and experimental film. An unashamedly political and very personal work, Andoni gathered together a group of survivors from Israel's infamous Al-Moscobiya prison - and where the filmmaker himself had been interred in his teens. Together they recreate the physical space of the jail, and their experiences of incarceration and torture in an attempt to exorcise the ghosts of the past. It's a tough but important film that we're proud to have in our catalogue."
Second Run's Chris Barwick also unveiled the label's offering for November and it's another first for the company. He said: "We are also extremely excited that the next couple of months will see us release films by artists whose work we have long admired. Coming in early November will be How You Live Your Story, Selected works by Kevin Jerome Everson, a dedicated two-disc Blu-ray set of films by the renowned American artist and filmmaker. Incorporating four features and 17 short films (from 2005 to the present), this specially curated set has been personally selected by Kevin Jerome Everson. Second Run is proud to present the first comprehensive collection to be released on Blu-ray – and the first time ever in the UK – of Everson's award-winning and critically acclaimed films."
---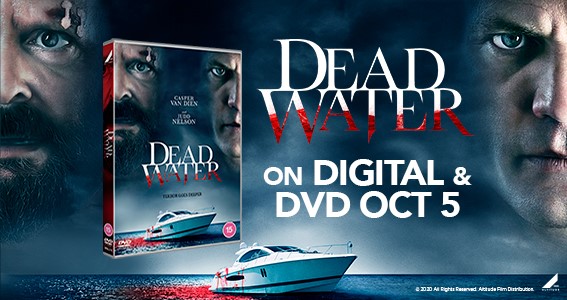 ---
Another independent keeping itself busy is the Parkland operation, a relatively recent entrant into the market but tone that was thriving both before the lockdown and on that has proved its worth during the pandemic too. It's got a quartet of titles selling well, with one of those still playing cinemas. And this week sees it returning to cinemas with a title that premiered on Thursday. Here's the company's Tom Stewart on the release slate. He said: "We've been able to luckily release quite a varied slate over the last six months on digital and DVD and back to releasing in cinemas with Love Sarah, which is still enjoying good bookings despite the fact it's selling very well on DVD and digital – it's number nine in the iTunes chart nearly three weeks after release! We have four films in the top 200 charts - new horror DTV In The Trap alongside Love Sarah, The Rifleman and The Last Full Measure. Fresh from a sell-out UK premiere on Thursday night in North London's Barnet, our new theatrical release is out in 133 Cinemas from Friday (September 25) – 23 Walks stars the wonderful Alison Steadman and Dave Johns. It's a much wider release than we expected due of course too many films being pushed back, however its allowed the film to hopefully find a wider audience. Coming to digital post-London Film Festival is the brilliant Air Jordan Documentary - One Man And His Shoes, more news on this soon."
Studiocanal has unveiled more details of the forthcoming restored release of its classic Ealing comedy The Ladykillers. The title is due on November 9 in a deluxe five-disc set alongside standard Blu-ray, DVD and digital versions. Commenting on the release, the company's Alison Arber said: "In these dark times, we all need something to cheer us up and what better than one of the best British comedies ever made - the 1955 Ealing classic The Ladykillers in a stunning new 4K 3-strip restoration. Starring a stellar cast led by the inimitable Alec Guinness, The Ladykillers is cinematic perfection. We announced our November 9 release exclusively with Empire on Thursday - We are releasing a beautiful five-disc 4K UHD collector's edition, which includes Those Glorious Ealing Films CD soundtrack, exclusive to the release, a 64-page booklet and six stunning Pop Art artcards of the gang and Mrs W, designed by Art&Hue. Plus, the film will be available for the first time in both the 1:37 and 1:33 aspect ratios. It's a masterclass in comedy and a must-see."
As ever, the last Friday of the month – and blimey, September's nearly over and then we're in to the fourth quarter – brings with it Arrow Video's announcement of forthcoming titles for a few months down the line. This time saw it unveiling its December product, with a brace of biggies from the imprint, including one of our favourite creature features, the wonderful B-movie with A-list results, Tremors, alongside a Japanese horror classic, with a Japanese box set from its sister Arrow Academy label due in December too. Unveiling the titles in more detail, Arrow's head of marketing Mike Hewitt said: "Thirty years after the graboids first hit our screens, we're thrilled to bring back the classic cult comedy Tremors in stunning 4k UHD and Blu-ray Limited Editions this December. Bursting with new and archival extras, a 60-page perfect bound book, fold-out posters, lobby cards and superb packaging this is the best Christmas present for all cult classic collectors. Rounding out our Arrow Video slate of releases is Versus – an epic Japanese gory zombie horror with sword-slashing violence – presented in both its original 2000 and expanded 2004 Ultimate editions in brand new director-approved restorations. Or if your tastes lean more to the arthouse, Arrow Academy's December release is a beautiful Limited Edition release of Survivor Ballads: Three Films By Shohei Imamura, featuring gorgeous restored versions of late career classics from this legendary filmmaker: The Ballad of Narayama, Zegen and Black Rain. These Limited Edition releases won't last long, so make sure to pre-order early."
It was the film that launched Japanese anime on to an unsuspecting British public back in the 1990s, as well as being the title that effectively kickstarted the Manga label too. And now, decades after its original release, seminal Japanese cyberpunk thriller Akira, which set the template for anime for years and had a profound effect on filmmaking around the world, not least Hollywood, is returning in a stunning restored version. Director/creator Katsuhiro Otomo has given the film, which helped launch the Manga Entertainment label, a full 4K restoration and it lands in cinemas next month, previewing on October 7 and 8 and getting a wide release across 200 screens on October 9. Manga has yet to announce home entertainment plans, but the perennial seller is likely to return to the shelves in this pristine new restored version in time for gifting. The theatrical release will see the film screened in its original Japanese language version with English subtitles and is airing at IMAX screens to highlight it in its full glory as well as traditional cinemas. The company has set up a website, AKIRA4K.CO.UK, to pre-sell tickets. In a message to consumers, PR and social media manager at Manga Darcy Giles said: ""Prepare your eyeballs! We're thrilled to announce that Akira is coming to IMAX this October for a very limited time only. Grab your tickets as soon as possible – you don't want to miss this."
---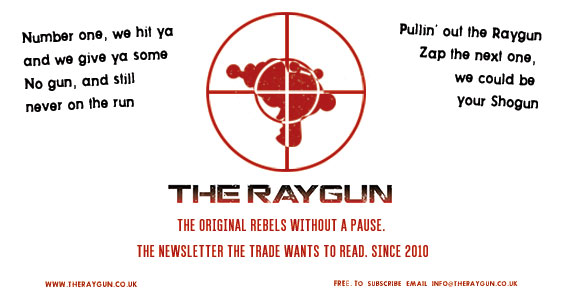 ---
QUOTE OF THE WEEK
"The spread of COVID in cinemas is expected to be typically lower than other economic-stimulating leisure venues such as bars and restaurants, where the enforcement of distancing measures has been eased. Despite this, governments are likely to continue to prioritise keeping economically stimulating businesses open. We have already seen how governments are prioritising to keep cash-generating businesses open and the arts may, yet again, be sidelined. In the event of a second wave, this is likely to lead to cinemas shutting before bars and restaurants, should it come to this, as these provide less economic benefit due to smaller visitor numbers.
"If cinemas are closed again, this will be devastating - as demonstrated by the hit that chains such as Cineworld have taken in the initial lockdown phase. This is made even worse in the context of digital threats, with blockbuster movies such as Disney's Mulan only being offered digitally and not in cinemas. COVID-19 has spurred on the digital-first model, and if it works and becomes popular, it could spell the death of cinemas. From this perspective, it depends on whether consumers are happy to pay for a blockbuster movie to watch at home and are okay with missing out on the more experiential and immersive adventure of going and watching a new movie in a cinema."
Danyaal Rashid, Thematic Analyst at GlobalData, a leading data and analytics company, offers his view on Cineworld's results that saw its revenue fall drastically and its earnings by a whopping 93 per cent.
AT THE MOVIES
Superhero and comic book news kicks us off this week, with the story that Disney+ is planning another series based on Marvel properties, the even bigger news being that it's going to based around Nick Fury and will star Samuel L Jackson as the former eyepatch-wearing former SHIELD supremo. It comes as Disney+ presses ahead with its Marvel-based series, Wanda Vision is moving closer to completion, while its feature films such as Black Widow are all slowly slipping back due to the worldwide and, in particular, US problems with the ongoing pandemic. Black Widow will now be released at cinemas in May 2021.
It's much the same with the Warner and its DC titles too. News has emerged this week that James Gunn, he of many superhero films, flitting between both Marvel and its DC rival, is returning to the latter. He's going back to the world of The Suicide Squad, developing a series about Peacemaker, the character plated by John Cena. And like Marvel's Fury, this will end up streaming too, via HBO Max… Gunn said: "Peacemaker is an opportunity to delve into current world issues through the lens of this superhero/supervillain/and world's biggest douchebag. I'm excited to expand The Suicide Squad and bring this character from the DC film universe to the full breadth of a series. And of course, to be able to work again with John, producer Peter Safran, and my friends at Warner Bros. is the icing on the cake."
The past seven days has not only seen the original cast of the feature Father Of The Bride return for a special anniversary event thanks to Netflix, with the online short airing on its YouTube and Facebook channels. This was followed swiftly by news that Warner was thinking of rebooting the film itself, as it owns the rights to the original and not the Steve Martin remake that was celebrating this week…
TWEET OF THE WEEK
Follow us on www.twitter.com/theraygun…
TRAILERS OF THE WEEK
Pegg, Frost and co…
My kind of town. Apart from the racists
https://youtu.be/EwDo55uOZ7s
You're on The Raygun newsletter mailing list, which has been running for eight years, because you requested it, have been recommended to us or sent us emails. You can unsubscribe at any time, if you're daft, using the link elsewhere or by emailing as below. But of course, you don't want to do that, do you? We don't share your information with anyone else, we don't like cookies and we're the good guys. We care because you do…
To subscribe to The Raygun newsletter, please email
info@theraygun.co.uk
with subscribe in the subject matter
To unsubscribe, email

info@theraygun.co.uk

with unsubscribe in the subject
For editorial or advertising queries, contact

tim@theraygun.co.uk