WATER FLOWS UPWARDS
MIDWEEK CHART UPDATE
SICARIO MEX A WELCOME RETURN
ARROW ADDS NEW SALES CHIEF…
…MORE CHANGES AT INDIE
FRIGHTFEST UNVEILS RECORD LINE-UP…
…AND ARROW'S THERE FOR THE CLIMAX
SIGNATURE'S SEVEN FOR HORROR WEEKENDER
IN A PICKLE FOR RICK
ENDLESS WEEK
ON YER BIKE
A BIRD IN THE HAND
HERE AT LAST
SCANDALOUS TIMES
SPHE BOXING CLEVER
BFI SCOOPS AWARD…
…AND ONE FOR SECOND RUN
PERKINS EXITS STUDIOCANAL…
…COMPANY SAYS UK "ESSENTIAL"
FORUM ADDS
AT THE MOVIES
TRAILERS OF THE WEEK
---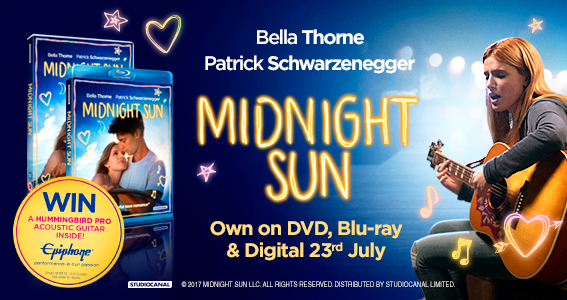 ---
If you can't read this newsletter or see the ads, please click here
It Was A Good Week For… The Shape Of Water flows through on its physical release…
It Was A Bad Week For… Some more departures announced around the industry…
It may seem some time since the Oscars and awards season, but one of the biggies from earlier this year, and one of the last to make it to home entertainment formats, finally splashed on to DVD and Blu-ray, as The Shape Of Water was released by Fox. And the title certainly made waves in its first few days on sale, gushing up to number one in the Official Charts Company's midweek bulletin, ahead of Finding Your Feet by 4,000 units at the halfway point. Commenting on its success, Nairi O'Brien from TCFHE said: "We devised a highly targeted digital media campaign to convert two distinct film audiences. We were able to appeal to the cinephile audience by showcasing the incredible reviews and awards wins as well as fantasy & Del Toro fans by focusing creative on the amphibian man. We also did a media partnership with Time Out to launch their new season of Movies on the River with a screening of the film on a boat on the Thames."
Also from the midweeks, as noted above, eOne's Finding Your Feet was a new entry at number two after its first three days, while another eOne title, I, Tonya, also featured here last week, was in at number seven. Sicario is enjoying a new lease of life thanks to its drafting (see blow), and Arrow's Dark River is in at number 22. Escape From Sobibor is in at number 29, while Gladiator returns at number 38 on the back of its 4K Ultra HD release. Also on the drafting side, Mamma Mia also makes a return to the charts, this time at number 27.
Enjoying another strong week of sales is Lionsgate's Sicario, which has once again shot back up the charts according to the Official Charts Company's midweek bulletin – up a further 10 places to number 12 at the midway point this week after soaring more than 20 places last week. It's all part of Lionsgate's drafting activity for the first film as its sequel, Sicario 2 Day Of the Soldado arrives in cinemas. The fact that Benicio del Toro's second outing against Mexican drug gangs has been so strongly reviewed as it arrives in cinemas (four stars in the Telegraph, five in the Guardian, which concluded "this movie channels the paranoia and bad faith that's in the air at the moment and converts it into a thriller of visceral hostility and overwhelming nihilism. It's all killer, no filler.") means that both home entertainment sales of the first title and the sequel's run at cinemas should enjoy further success. Commenting on the drafting, Lionsgate's Susie Bould said: "With such a huge opportunity to drive incremental sales of Sicario, whilst establishing the credentials of the upcoming release of Sicario 2: Soldado, we have worked in unison across the business to build this successful drafting campaign. Some key highlights included airing Sicario on Film 4 this week, enhanced by targeted ads for the upcoming sequel in the ad breaks, as well as an above the line partnership with IGN intending to refresh consumers minds of this quality film. At retail level, we have been successful at securing fantastic additional placement since Fathers Day - including checkouts and other out of category space. Not only does this drive impulse purchase, but helps build the buzz further for the upcoming theatrical release. All in all, the high re-charting of the film, across both digital and physical, illustrates the strong consumer appetite for the upcoming sequel and means we are very excited for the Home Entertainment launch later on this year!"
---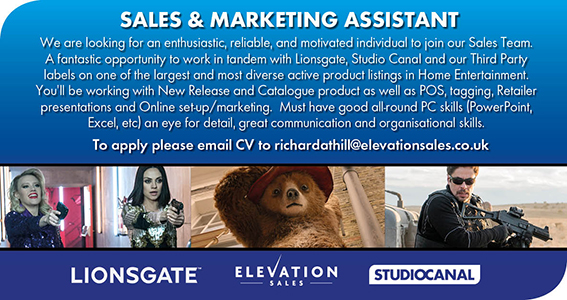 ---
Following news of its new strategy and departures last week, Arrow has announced a raft of further changes at the independent which will, ceo Alex Agran said, deliver the new vision for the company. The latest moves see Phil Davis, formerly at Elevation and Fusion, among others, joining as director of sales and reporting to Fran Simeoni. Davis said: "It's a real honour to be joining Arrow, one of the most forward thinking and dynamic independents in the UK. Alex and the Arrow team have built an amazing brand, with a fantastically diverse catalogue, a brilliant forthcoming slate and truly best in class consumer engagement. I'm looking forward to working with them on their exciting forthcoming projects." Agran himself added: "Phil is a true professional and with his experience, relationships and understanding of the market, he's the perfect person to drive our sales business forward." Other additions to the team at Arrow include Rebecca Howard joining from Universal as marketing executive and Charlotte Aitken is joining as website manager to develop the company's online presence and grow the operation at arrowfilms.com. Both will report to Mike Hewitt, while also joining is Jack Whiting as in-house editor. At sister Engine House operation, Alan Simmons is recruited from Visual Data as a QC operator.
The changes also see Peter Thompson leaving Arrow, in a statement he said: "After three highly enjoyable years at Arrow Films, it comes with personal sadness to announce that today will be my last at the company. I am incredibly proud of the achievements during my time here; helping to grow Arrow's share of the physical market from 0.4 per cent to over one per cent, and developing relationships across key TV platforms.To colleagues, customers and friends alike, it has been a pleasure working with you." Arrow's Alex Agran paid tribute to Thompson's work there, saying: "I'd like to thank Pete sincerely for his incredible service to the company. I wish Pete the very best of luck and would recommend him to any company seeking a passionate and knowledgeable sales guy." Thompson is currently seeking other opportunities, you can contact him on petercthompson@gmail.com
---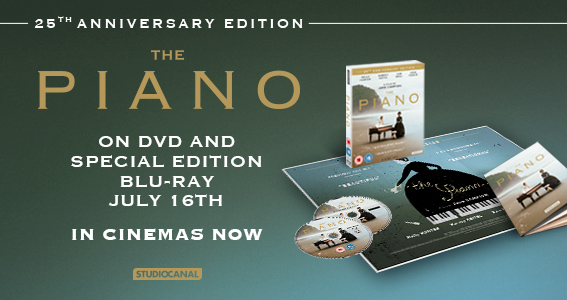 ---
The annual announcement of the line-up for the biggest event on any self-respecting horror and genre fan's calendar, FrightFest, is almost as early awaited as the festival itself. This year's event, due to take place from August 23 to 27 at both the Cineworld in Leicester Square and the original home of the nearby Prince Charles Cinema, is all the more pertinent given the fact that its full title is, as announced here previously, Arrow Video FrightFest 2018, with the genre label sponsoring for the first time. And the numbers are suitably impressive for this, which organisers say is a "record-breaking line-up" – 70 films from 18 different countries, spread across six continents, with 20 world premieres, 17 European and 22 UK premieres too. Opening the event is The Ranger, with a gala screening of the punk rock slasher The Ranger, with Jenn Wexler – the first female director to open FrightFest – in attendance. She said: "We are honoured and thrilled to be selected as this year's opening night film. I made The Ranger because I love punk rock and '80s horror. We can't wait to share it with fans in the city where punk has its roots, at one of the world's best genre festivals." Alan Jones, one of the quartet masterminding the event, said: "We have celebrated the astonishing vibrancy of this truly independent genre for nineteen years now, and our audience knows that over five joyous days with us they will experience being jolted, shocked, saddened, terrified, provoked, transported, challenged and even transformed. So come and join us on another fabulous voyage of discovery into places many except the bravest FrightFester won't go. A lot has happened over the past twelve months in the world of horror fantasy. Fuelled by a number of head-line grabbing, Oscar-winning, box-office hits, the mainstream thinks it has 'discovered' horror in a big way. But the ever-expanding FrightFest community have always known that horror fantasy has forever been slap-bang centre-stage, and is finally getting the recognition the consistently money-making genre deserves."
It's hard to single out too many individual titles airing at Arrow Video FrightFest 2018, as the scope and sheer volume is so big this year, but it's worth noting that Arrow's presence is more than merely cosmetic, the company is showcasing some of its forthcoming releases, not least in the shape of Gaspar Noe's Climax, the latest from the controversial director, which is closing the event. Commenting on its involvement, the company's Mike Hewitt said: "Always an annual highlight, this year's Arrow Video FrightFest line-up announcement stands tall over other years, not just because we're incredibly proud to be this year's headline sponsors of the UK's largest and friendliest film festival. This year we're thrilled to have two of the year's best genre titles included in the line-up; Pascal Laugier's Incident in a Ghostland, which will be released on Arrow Video Blu-ray on September 3, and the mesmerising and stunningly hypnotic Climax from Gaspar Noe which wowed audiences in Cannes, winning Director's Fortnight earlier this year. Perfectly suited to this year's Closing Film - on merit, as well as suitability of it's title - Climax will be an fantastic way to close the festival, and we will be bringing many more surprises, including a live Arrow Video Podcast with Sam Ashurst and Dan Martin, to help make this year's event the biggest and best ever."
And also forging ever closer links with FrightFest is Signature, which has worked closely with the organisation since the independent distributor's inception and has been one of the best exponents of a company using FrightFest to help launch its home entertainment (as well as theatrical) titles. And once again, Signature is using FrightFest as a springboard for a clutch of its forthcoming titles, in tandem to working with FrightFest on its soon to be relaunched FrightFest Presents imprint. Commenting on its slate on offer at the festival this year, Signature's Emilie Barra said: "At Signature we are always extremely excited to have our films selected at FrightFest festivals, as we count many a horror fan among our staff. This year, we are delighted to be debuting an eclectic mix of genre films which have received an undeniable stamp of approval from the organisers. This year is doubly special now that Signature are the distributors of the FrightFest Presents label.The festival will feature UK premieres for David Tennant's psycho thriller Bad Samaritan as well as critically-acclaimed zombie apocalypse thriller The Night Eats The World. Another highlight is the European premiere of St Agatha, a bone-chilling 'evil nun' horror thriller from the director of Saw II, III and IV. Among our seven-film line-up, there will also be screenings for twisted and hilarious Secret Santa, brought to you by the people behind Jason Goes to Hell - The Final Friday and Texas Chainsaw 3D, Australian creature feature Boar, shapeshifter body horror movie Life Changer and undead teenage horror thriller The Dark starring Nora Alexander (The Sinner)."
There'll be plenty more on Arrow Video FrightFest 2018 in the coming weeks in the run up to the August Bank Holiday (and beyond, we'd suspect), with more about titles launching at the event, but another couple of events, among many worth noting, include a live commentary on Ghost Stories (not long after the FrightFest approved film's home entertainment bow via Lionsgate), as well as assorted shenanigans with our old pals at Duke Mitchell Film Club, but former BFI home entertainment chief and Scala cinema programmer Jane Giles will be marking the impending launch of her book on the seminal London cinema by presenting a double bill of favourites from the Scala, namely Blue Sunshine and The Great Rock N Roll Swindle. Giles said: "What a thrill to commemorate the Scala anniversaries with a 35mm double-bill at FrightFest. It's not a typical pairing but as London's most punk cinema the Scala scheduled Swindle at least 30 times over the years while Blue Sunshine often showed at the Acid Head All-Nighters and triple-bills. Happy days."
---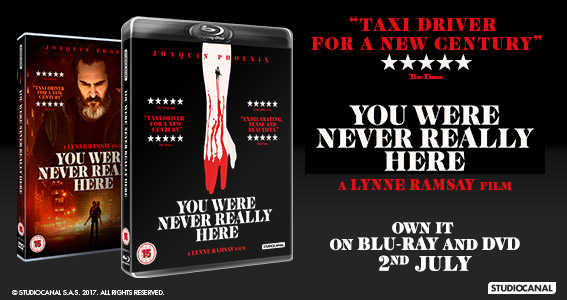 ---
It's been one of the moat talked about animated series of recent years, certainly for teens and more mature audiences, but cult favourites Rick And Morty, a time, dimension and space travelling duo of a wacky drunken inventor and his schoolboy grandson, have yet to appear on DVD. Their adventures, spread across three seasons with a fourth currently in production, have been huge on Adult Swim, the grown-up brother of Cartoon Network, as well as Netflix, while merchandising and licensed product from the show is massive in the likes of Forbidden Planet, HMV and beyond. But the good news is the pair will arrive on disc in July after Spirit inked a deal with Adult Swim parent Turner which sees the first season released on July 9. Spirit senior national account manager Matt Kemp said: "This July marks the official start of an exciting long-term collaboration between Spirit and Turner. Safe to say, we couldn't be happier to be kicking things off with the release of 'Rick & Morty: Season One', on DVD and Blu-ray. This is something the fans have been clamouring for, for some time now. It is also really exciting to be working with our friends at HMV, to release an extra-special collector's edition of Season 1, on July 9. Seasons two and three are already in the works for release later this year and, with Adult Swim recently commissioning a further 70 episodes, Rick & Morty should be keeping us all busy for some time to come. As Morty himself once said: 'We're all going to die. Come watch TV'."
Back to Arrow, and Friday June 29 sees The Endless arriving in cinemas and on digital, after a high profile Q&A at the BFI on Thursday night (more exciting than the England v Belgium game, that's for sure), ahead of a busy weekend for the distributor and talent and the home entertainment release on Monday July 2. Commenting on the release, Arrow's Mike Hewitt said: "Further aligning our Arrow Video label as the UK's premium and most well-respected genre brand - not just on catalogue, but also new release titles - this weekend sees our multi-platform release of the incredible The Endless. Currently ranking as the top horror film of 2018 on Rotten Tomatoes, The Endless is actually a stunning blend of several genres, and we have the filmmakers in London promoting the theatrical release with several screenings, including The Prince Charles on Saturday at 3.45pm (following some FrightFest drinks at the nearby Imperial pub from 2pm with fans). Available digitally from today, the DVD and Limited Edition Blu-ray (featuring Justin Benson and Aaron Moorhead's first film Resolution as a bonus feature) is available from Monday, and pre-orders for this indie gem are currently looking very healthy indeed. #JoinTheCult - www.theendlessfilm.co.uk"
One of several films hoping to capitalise on a football-less Friday today (June 29) is Time Trial, an intense and immersive portrait of cyclist David Millar from Scottish director Finlay Pretsell. Rolling out into cinemas through the Scottish Doc Institute, the film will also be available on all major UK and Irish digital platforms via Dogwoof on the same day. Commenting on this distribution partnership, head of home entertainment Daniel Green said: "Though few and far between, films on cycling have proven to be big-hitters when it comes to home ent audiences. The Scottish Doc Institute, with the help of Jon Rushton, have done a tremendous job in securing a large amount of cinema bookings for Time Trial which we will complement with a full digital rollout across iTunes, Sky Store, Amazon, Virgin Media and many more. It's a truly unique, sensual experience that we think will really stand out from the chasing pack."
One of 2018's most acclaimed films, the Greta Gerwig-directed Lady Bird, arrives on Monday via Universal, on the back of a wealth of nominations and critical acclaim. Universal is playing on that critical acclaim, targeting its campaign at cinephiles as well as highlighting its coming of age plot for a teenage crowd. Marketing includes print ads in the likes of Stylist magazine and the Sunday Telegraph's Stella, as well as digital elements, using social and pre-roll advertising. The major is also paying close attention to star Saoirse Ronan's homeland of Ireland, with a bespoke creative and media plan for across the Irish Sea. A media drop on Monday will add to PR generated by coverage in the Observer New Review, The I, Vogue.co.uk and Irish outlets Independent.ie and Irish Times; The Ticket. Commenting on the release, junior product manager Macayla Madden-Forde said: ""I have absolutely loved working on Lady Bird. It is such a wonderful, life-affirming film and it was an honour to work on a title with such a strong director and a great female-led cast."
---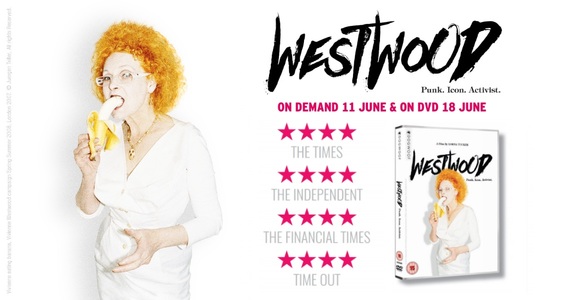 ---
Another hugely acclaimed film also arrives on Monday, as Studiocanal releases Lynne Ramsay's wonderful You Were Never Really Here, this too weighed down with a stack of glowing notices, many proclaiming it as one of the year's finest outings. Given Ramsay's masterful work, Joaquin Phoenix's towering performance and Jonny Greenwood from Radiohead's tremendous score, that's something few would argue with. Commenting on the release, Studiocanal's Thom Leaman said: "You Were Never Really Here arrives on HE formats on a wave of incredible acclaim with many critics labelling it one of the best of the year so far and offering favourable comparisons to Taxi Driver. We've had great support at retail which is testament to that acclaim. Director Lynne Ramsay has been fully supportive, completing a full raft of press for the HE campaign, and her position as one of the strongest directors working today forms the cornerstone of our campaign."
One of the surprise TV hits of the year, certainly one of television's most talked about homegrown dramas and one that sparked real-life headlines throughout its original transmission, also arrives on physical formats on Monday July 2 as Sony Pictures Home Entertainment debuts A Very English Scandal. The series looked at the true story of former Liberal leader Jeremy Thorpe and the murky allegations that ended his political career; thanks to its astonishing realism and star turns from Hugh Grant as the disgraced parliamentarian and Ben Whishaw as male model Norman Scott, it became a genuine phenomenon. Commenting on the release, which has strong pre-orders behind it and comes on the back of SPHE's award-winning campaign for The Crown, marketing manager Amy Sawyer said: "Hilarious, powerful and completely unmissable, A Very English Scandal has been widely hailed as one of the TV events of the year - with rave reviews including 5 stars from the Guardian, Telegraph and The Times. Coming quickly off the back of this incredible press, we're excited to give audiences the chance to own this landmark series."
More news from SPHE and the company is the latest to look at exploiting the YouTuber phenomenon for home entertainment purposes after inking a deal with one of the UK's biggest, KSI (ask one of your kids or someone younger than you if you don't know). He is the third biggest in this country and boasts a whopping 18 million subscribers, all of whom are certain to be interested in KSI: Can't Lose, a digital release signed by SPHE for release. The 70 minute documentary charts KSI's boxing match with fellow YouTuber Joe Weller, which not only took place but drew a massive 20 million views in 24 hours, making it one of the biggest ever amateur matches. It's being released on August 10, just two weeks ahead of another KSI bout, this time with US influencer Logan Paul, on August 25. Commenting on the title, Tanya Johnson, Senior Marketing Manager, Sony Pictures Home Entertainment said: "We're delighted to be partnering with After Party Studios to launch KSI: Can't Lose on Digital Download. It's an exciting opportunity for loyal fans to experience the epic, emotional and never-before-seen journey charting KSI's route to the boxing ring earlier this year confronting Joe Weller in a fight that was watched by millions. Pre-order goes live today with the official Digital release just two weeks prior to KSI's next big boxing match with YouTuber Logan Paul. We're really looking forward to making this a must-own by enabling his loyal audience to get even closer to his world."
---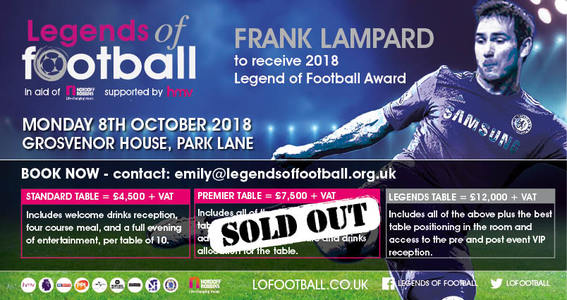 ---
Dateline: Bologna, Italy. The annual Il Cinema Ritrovato event took place in the Italian city this week, celebrating restoration work on classic films, as well as recognising the work in sprucing up and bringing movies made 30 or more years ago back to both cinemas and on to Blu-ray and DVD. Its annual awards ceremony also took place, with key British suppliers not only being nominated, but also picking up coveted gongs too. One of the key winners rom the UK contingent was the BFI, which won the Best Special Features award for its work on German Concentration Camps Factual Survey, which it produced in conjunction with the Imperial War Museum. The judges noted: "This definitive restoration of Sidney Bernstein's unreleased propaganda film is fundamentally hugely impressive, which would make this a remarkable release in itself. However, the film requires more than a few notes for context and this package rises to the challenge with considerable sensitivity." The BFI's Ben Stoddart said: "German Concentration Camps Factual Survey is arguably one of the most important films that the BFI has ever released. Both ourselves and Imperial War Museums (IWM) were always very conscious that it would need to be presented with extras that helped put the film in context. One-off screenings were always presented with both an intro and outro, to help viewers prepare for what they were about to watch, and to reflect on it afterwards. It was essential that these were also included on the Blu-ray/DVD release. We worked very closely with IWM's Toby Haggith on the often never-before-seen archive extras, as well as on the 80-page book that accompanied the release. The inclusion of 10 different subtitle streams was a big undertaking, but both the BFI and IWM felt it hugely important to make the film as accessible as possible. I'm very proud to have been involved and would like to thank Toby Haggith, Fiona Kelly (IWM); Dragon DI; James Blackford; and Paul Fairclough for all their hard work."
Also winning an award at Il Cinema Ritrovato was fiercely independent label Second Run DVD, which shared the Best Single Release gong with US operator Flicker DVD. Second Run's victory came for its Vampir Cuadecuc, which is, as the festival stated "A rare, silent, black and white vampirisation filmed during the shooting of Jess Franco's color version with Christopher Lee, based on Bram Stoker's Dracula". Commenting on its success, Second Run's Chris Barwick said: ""We're honoured and delighted to receive this prestigious award from the jury in Bologna. It means a great deal. Vampir Cuadecuc was – like all our releases - a passion project us. We're especially grateful to the great support of filmmaker Pere Portabella and Adrián Onco from Films 59 – and pleased to reveal that we'll also be releasing Portabella's extraordinary Umbracle, again starring Christopher Lee in perhaps his most extraordinary film role." ANd there's more to come from the imprint too, as Barwick added: "As 2018 marks the 100th Anniversary of the Czechoslovakia, we'll be continuing to present a number of classic Czech and Slovak film works over the coming months, many of them making their world premieres on Blu-ray. Coming next is Black Peter, the stunning debut feature of the late, great Milos Forman out on July 9; followed by Stefan Uher's exquisite and rarely seen The Miraculous Virgin – and more wonderful titles to come before the end of the year."
---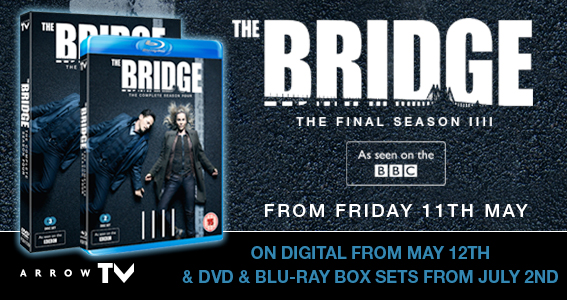 ---
Studiocanal has this week confirmed that the ceo of its UK arm, Danny Perkins, will leave the company at the end of September. Perkins, who started in the industry at Feature Film Company, was there at the start, launching Optimum Releasing alongside founder Will Clarke and working through the sale to Studiocanal, taking over the reins as chief executive after Clarke departed to launch Altitude. Along the way, he has seen the company turn from one that launched on the back of the DVD boom – its first releases were skewed towards home entertainment and the burgeoning digital format rather than theatrical – and turn into a major player, stewarding brands such as Paddington and working closely with Aardman Animation on blockbuster family releases. He said: "I am extremely proud of the wide-ranging slate I've carefully curated during my time at Studiocanal to produce and distribute films which resonate with audiences such as the much-loved Paddington franchise. I've had the pleasure of working with both high-profile British filmmakers as well as up-and-coming directors at the start of their careers who are now well-respected in their field. I have been with the company since it was simply an idea – and to see it flourish into the business it is today, a thriving, dynamic operation located in the heart of the new Vivendi campus in Pancras Square is something I will always be immensely proud of. Whilst this was a very difficult decision to make, I am leaving to pursue other exciting opportunities and leave the team in good hands with a strong pipeline of projects due to be released in the next year." Perkins is set to move into independent production, with more details to be announced shortly, although he is marshalling projects that he began working on at Studiocanal through his new operation, while Studiocanal said a successor will be appointed soon.
One interesting part of Perkins' departure were the comments from Studiocanal and its French parent regarding its place in the UK and its commitment to distribution here. In a statement Maxime Saada, Chairman of Studiocanal, said: "On behalf of the team at Studiocanal, I would like to thank Danny for his significant contribution and wish him the best of luck in his future endeavors." She also went on to tell staff at the company's new Kings Cross offices: "This moment of emotion marks a milestone in the life of Studiocanal UK. But our ambitions in the UK do not change. On the contrary. Great Britain is an essential territory for Studiocanal due to the economic weight of its market (theatrical, home entertainment, SVOD, etc.) and the very strong links we have developed locally with many world-class talents. It's also in the UK that we've recorded some of our biggest critically-acclaimed successes both on TV, for example with Happy Valley, and on the big screen with Paddington 1 and 2. Studiocanal UK will continue to play a leading role in the production and distribution of films with a strong international focus, in line with the European vision of Studiocanal and Vivendi. The recent move of our UK teams to brand new premises shared with other Vivendi entities (UMG, Gameloft, Havas, etc.), for me, is another sign of the great importance and our commitment to our UK operation."
And a final update on the BASE Category Showcase and Innovation Forum, presented in association with ERA and due to take place on July 4 throughout the morning (a few tickets are still here https://www.eventbrite.co.uk/e/base-category-showcase-innovation-forum-wednesday-4th-july-2018-tickets-45933107160). Another speaker has been added to the line-up in the shape of Thomas Merrington from Penguin Ventures, where he is creative director, working with the publisher's different arms to discover new ways of connecting with customers. Merrington said: "I'm thrilled to be speaking on behalf of Penguin Ventures at this event. As a business, we are in the unique position of being able to take much-loved characters and brands into completely new environments, creating immersive experiences for fans that go beyond the book. As a result, I get to work with some truly exceptional partners in both the screen and entertainment sectors. I am looking forward to seeing what others present at the forum and also share some of our innovations." Liz Bales, Chief Executive at BASE, added: "We're always keen to encourage the consideration of other industries when seeking out new ways of innovating and the publishing category, especially a heritage brand such as Penguin, can clearly provide both inspiration and insight analogous to our own consumer landscape. With many BASE members having longstanding relationships with Penguin Ventures and some of its brands we're sure Thomas will deliver a fascinating look at the way they have kept some very familiar faces both fresh and engaging for a modern and evolving audience." We'll see you there…
---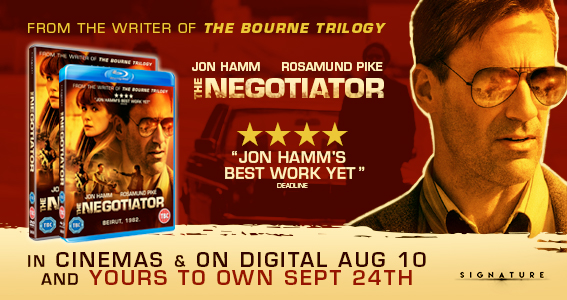 ---
"Torrents are now competing with a new breed of more centralised service - so called streaming cyberlockers. We found that small numbers of networks, websites and jurisdictions host a disproportionate amount of content making them vulnerable to attack. For example, shutting down just two hosting providers would result in 58 per cent of the videos, and 71 per cent of the servers observed in our data set becoming unavailable. This is, of course, something that could either be exploited by pirates or copyright enforcers looking to update their strategies."
Damilola Ibosiola, a PhD candidate from Queen Mary's, part of University of London, on a new report on streaming cyberlockers…
With the World Cup and the weather doing their best to keep punters away from cinemas, Warner's Ocean's 8 pulled of a smash and grab raid at UK cinemas, taking almost £4.4 million in its opening weekend, enough to put it into pole position at the top of the box office chart. It was the only new release entering the top 10, although Lionsgate's The Happy Prince, directed by Rupert Everett, was in at number nine on its second week of release, having now earned more than £300,000.
More information on Indiana Jones 5 – a film that almost certainly won't be called that by the time it arrives in cinemas – has surfaced this week. And its release date is one of those things, as Hollywood trade Variety has reported that the film will probably not start shooting until 2020, it was expected to commence next year ahead of a summer release the following one. Jonathan Kasdan, most recently scripting the tale of a young Harrison Ford in Solo, is on board to pen the screenplay after replacing David Koepp at the typewriter. Meanwhile, Indy, aka Ford, will be 78 in 2020…
Definitely filming in 2019, however, is Guardians Of The Galaxy Volume 3, after director James Gunn shared a photo of the finished script (albeit probably an early draft). Filming will start early in 2020, a fact confirmed by Marvel boss Kevin Feige, who said: "James Gunn has delivered a draft and we begin official pre-production on that very, very soon. It'll be shooting early next year. Captain Marvel finishes in about two weeks, Spider-Man starts in about two weeks, and then Guardians 3 will start early next year."
More superhero news and this one concerns the Spider-Man franchise and everything around it, as Tom Holland, who plays the web-slinger, revealing that the next instalment in his ongoing adventures will be called Far From Home. Additionally, there's more from this branch of the Marvel world, as there will also be a film of superhero Silk's adventures. Silk is the female equivalent of Spidey, appearing in the comics after herself being bitten by a radioactive spider, just like Peter Parker.
More from the Black Predator…
This week's rather violent Red Band…
You're on The Raygun newsletter mailing list, which has been running for eight years, because you requested it, have been recommended to us or sent us emails. You can unsubscribe at any time, if you're daft, using the link elsewhere or by emailing as below. But of course, you don't want to do that, do you? We don't share your information with anyone else, we don't like cookies and we're the good guys. We care because you do…
To subscribe to The Raygun newsletter, please email
info@theraygun.co.uk
with subscribe in the subject matter
To unsubscribe, email

info@theraygun.co.uk

with unsubscribe in the subject
For editorial or advertising queries, contact

tim@theraygun.co.uk