HMV STEADIES SHIP IN FINAL CHRISTMAS BURST
OTHER RETAILERS SUFFER…
TROLL SCARES UP TRADE
PUNTERS CAN AFFJORD TROLL HUNTER
DAVINA STILL REIGNS SUPREME…
AS 10 MINUTES KEEPS ON GOING
NETFLIX ARRIVES…
LOVEFILM PASSES 2M BARRIER
BLOCKBUSTER RAMPS UP EXCLUSIVE SLATE TOO
UNIVERSAL CELEBRATES CENTENARY
ULTRAVIOLET GATHERS PACE IN US
KEN'S A BIT OF A DEVIL
ARROW TARGETS MORE NORDIC NOIR…
…AS SADLER JOINS
VANISHING SPOTTED ON TV
BLAZING A TRAIL
LIONSGATE REACHES THE SUMMIT
QUOTE OF THE WEEK
RELEASE OF THE WEEK
AT THE MOVIES
SITE OF THE WEEK
TWEET OF THE WEEK
TRAILERS OF THE WEEK
---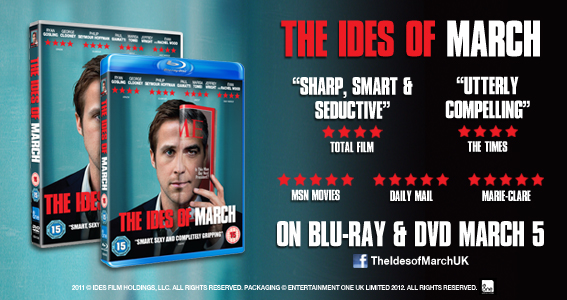 ---
If you can't read this newsletter or see the ads, please click here
It Was A Good Week For…

Trolls… Not the Internet kind, but the sort that are flying off the shelves… And a happy birthday to both our junior correspondents, Milo and Albie, who are celebrating their birthdays on Friday…
It Was A Bad Week For… Retailers, with some gloomy figures coming in across the board, although thankfully, HMV's were better than many analysts thought they'd be. And apologies for the late delay in this week's newsletter, technical problems and birthday celebrations held us up…
The news the industry had been waiting for with bated breath finally arrived on Monday morning as HMV made its Christmas trading announcement. And the results were in line with what many in the industry expected – a surge in the home straight helped slow the decline in sales, especially in the video and audio sectors. On the DVD and Blu-ray front, The Inbetweeners Movie was a notable success and helped HMV enjoy its biggest ever week one DVD release. Other successes included Harry Potter And The Deathly Hallows Part 2, The Hangover Part II, Frozen Planet in the TV arena and stand-up releases such as Peter Kay, Lee Evans and Sarah Millican. Those titles helped the five weeks to December 31 show an 8.2 per cent fall in like for like sales; in its interim statement before Christmas, like for like sales in the seven weeks to December 17 were down by more than 13 per cent. Technology was another strong performer; the 144 stores refitted with the expanded technology range saw like for like sales grow by more than 50 per cent in the same five week period to the end of December, up more than 10 per cent on the interim statement. As HMV's Simon Fox noted: "The continuing actions to focus the business and to expand our Technology offering are beginning to show through. We are seeing a combination of a slowing of the decline in Music and Film, and acceleration in the growth of Technology. Undoubtedly trading conditions and the consumer environment remain challenging, but we remain confident in HMV's future prospects."
It was interesting to note too, that while many, ourselves included, were expecting a hail of criticism for the retailer from business journalists, the press seemed to take a far more sensible attitude towards HMV. None of the anticipated barbs really happened. Why? Well, other retailers' woes have Been far worse and these seem to have drawn some of the criticism – Game in particular showed just how tough entertainment retail is, with the games industry having had a poor year – and many journalists seem to have realised that maybe HMV has turned a corner. There were still uses of some of the emotive language, but from where we were standing, it seems to be a lot fairer. And in writer Bob Stanley's article in The Times, there were actually a raft of strong suggestions for the way forward for HMV, written by someone who loves the retailer rather than using the gleeful tones often employed by other writers.
Criticism for HMV came from retail analysts, of course (what do these people actually do, we ask ourselves) and their ire was later directed towards Tesco. Again, this is a company that has enjoyed unprecedented growth for two decades, and is still on target to make £3.7 billion this financial year but is, if you believe analysts, commentators and journalists, in some sort of crisis. Tesco's figures, in case you hadn't noticed, showed like for like sales down 2.3 per cent over the Christmas period. The figures were greeted with shock by many, with a fall in its shares wiping billions off the company's value. Chief executive Philip Clarke said: "In a challenging economic environment, we made good progress internationally but despite record sales, we are disappointed with our seasonal trading performance in the UK. We will continue the process of change that we started nine months ago to address long-standing business issues, building on the important steps we have already taken in the United States, in Japan and at Tesco Bank, as well as those we have begun to take in the UK. The Big Price Drop is an important first element in this process but there is much more we can do to further improve our shopping trip for customers and we are determined to move faster. We will say more in our preliminary results announcement in April."
---
Right, some good news now, and before we get on to the big news about Netflix and more from the likes of Blockbuster and LOVEFiLM, it's worth having a look at a couple of recent successes. We'll start with fitness first, and the January fitness charts are in from The Official Charts Company and they make for some interesting reading. Sitting at the top of the eagerly fought over pile, yet again, is Davina McCall, with 2 entertain's Ultimate Target release beating off competition from Universal's celebrity releases, Jennifer Ellison's Fat Blaster Workout and The Only Way Is Essex Essexercise, as well as 2 entertain's own Christine Bleakley – The Workout. Brands-wise, the Ministry Of Sound and the new Now That's What I Call Fitness title lead the way. Seventeen of the top 20 sport and fitness titles are fitness-related, with a phenomenal seven of those under the 10 Minute Solution banner from Anchor Bay. Davina has now passed the 1.3 million mark across her eight releases and she's been apparing on the likes of The One Show, Chris Moyles and Steve Wright's NBBC radio shows and Loose Women. 2 entertain's Bleakley release hjas also been featured extensively and, not satisfied with that, 2 entertain's Perfect Pilates Bum has also been featured heavily in the Mail On Sunday and presenter Margo Campbell will be on ITV's Lorraine every day next week. Commenting on Davina's success, 2 entertain's Katie Waters said: Now on her eighth DVD release, Davina retains her title as the Queen of Fitness, with consumers showing continuing support and brand loyalty. Coming out as the top fitness title again this year is a great success, with many Davina fans saying this is her best DVD yet."
Anchor Bay's 10 Minute Solutions brand continues to go from strength to strength and, as predicted just before Christmas on The Raygun, it has now passed the 1 million unit mark across the brand. It's a hugely impressive performance for the imported, celebrity free brand, and a tribute to Anchor Bay's savvy marketing for the range. As noted about, seven of the top 20 sport and fitness titles are 10 Minute Solutions releases, three of them in the top 10. The milestone was passed last Friday. Commenting on the figure, Anchor Bay's Emma Nicholls said: "Anchor Bay is proud of the success of 10 Minute solution, and we're busy developing the product for further growth in 2012." An HMV statement added: "10 Minute Solutions is a title that just seems to keep selling and do really well for us – not just in January when all the other fitness DVD's are out in force on the shelves, but the whole year round. A play.com statement further added: "Every year there's a fitness fad, but 10 Minute Solutions always holds its own in the marketplace."
Momentum's Troll Hunter raised some eyebrows last week when it appeared on the long list for the BAFTA for best foreign language film. And it surprised some this week after selling some 30,000 units in its first three days of release, putting it at number one in the midweeks. It's one target to outdo the likes of Attack The Block, Drive Angry, Bad Teacher and even Momentum's own Monsters in its first seven days, all of which have far greater box office takings and, furthermore, are not foreign language, Norwegian films about trolls… Reflecting on its success this week, Momentum's Adam Eldrett said: "It felt like the awareness was there and we spent quite aggressively knowing we had achieved full distribution. I am delighted with the performance so far this week, at the time of writing Troll Hunter is holding steady at number one in the UK charts. Our lenticular sleeve seems to have really made a difference at retail level, you simply cannot miss it. To see what is a low budget, foreign language, found footage film at the top of the charts is I believe something for us all to be very proud of and a true coup for Independent film making. It is a great start to the year for us at Momentum, with Shame out this weekend and Haywire just around the corner we hope to carry these performances through the next few quarters."
---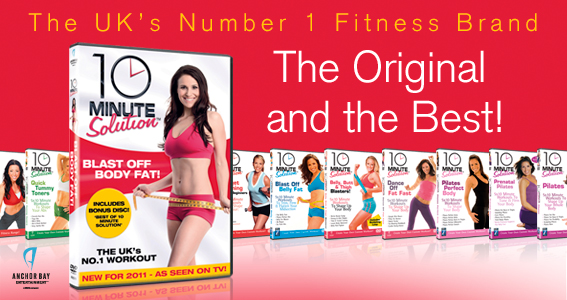 ---
It arrived suddenly and swiftly but, on Monday morning one of the most talked about events of the year became a reality as Netflix started trading on these shores. The Internet was positively humming with the chatter by mid-morning as the US-based organisation finally arrived for consumers in the UK. The launch prompted a flurry of activity from its contemporaries – we have stories from both Blockbuster And LOVEFiLM this week (see below) – with Netlifx's month-long free subscription offer and subsequent £5.99 a month flat rate being snapped up. But it was interesting to note that Netlix sees itself operating alongside the likes of LOVEFiLM, and its competitor is pay TV behemoth Sky. As its chief executive Reed Hastings told the UK edition of Wired this week: "I think of [Netflix and LOVEFiLM] as two rivals and we'll learn from each other, but we're mostly competing with Sky Movies and Sky Atlantic. There's about 5 million Sky Movies subscribers and we'd like all of them to join Netflix. In general the [UK] entertainment business is vibrant. If you look at Sky Atlantic or Sky Movies, these are big businesses that haven't had much competition. And now LOVEFiLM's getting into streaming and we're both providing some competition" Netflix's offering is streaming only, it is eschewing the rental by post formula it offered in the US, as Hastings also told Wired UK: "It was an easy choice. DVDs are a declining business, that's definitely true. But it'll be a long tail; here'll be people who like DVDs in five or 10 years time." For more on Hastings from Wired, see here. And expect this one to run and run. In the meantime, we've signed up and will be playing with Netflix and other streaming services all weekend; expect a full report on our website next week…
The launch came as LOVEFiLM, the homegrown rental by post and streaming service that was acquired by Amazon last year, reached its own landmark, announcing that its 2 millionth member had signed up. The huge number of subscribers was driven towards the magic number by a flurry of activity in Q4 last year, which scores of new subscribers joining. The company has also launched a streaming only service at a low price of £4.99 a month. LOVEFiLM ceo Simon Calver said: "Customers tell us they love LOVEFiLM because of the value, choice and innovation we offer in subscription film and TV entertainment. We offer customers an unparalleled range of titles, including exclusively available blockbusters, with over 70,000 DVDs, Blu-rays, films, TV shows, Video Games and streaming alternatives conveniently available for customers to watch in the location of their choice. Our two million members can look forward to us adding even more world class content, in a variety of formats, to be delivered across an ever expanding range of digital platforms."
Blockbuster too was busy making its own announcements. The company has issued a statement and is further reminding its own and potential customers about its raft of exclusive titles. With materials that include the tagline: "You can't rent or buy these anywhere else!", Blockbuster has renewed a raft of ongoing exclusive agreements that will see titles from companies such as Disney, Icon, Lionsgate, SPHE, Studiocanal and Universal all arriving to rent in Blockbuster stores and online ahead of their retail release, usually for a three-week period. Two titles kicking off 2012's exclusive deals are Drive and Tinker, Tailor, Soldier, Spy, which arrived in stores on Friday January 13. They join The Change-Up, released last week. Further titles lined up for the rest of January include Friends With Benefits, Fright Night, Abduction and Warrior.
Next week we'll be looking at assorted streaming services on our website; this week, among other things, we've finally put up our mammoth feature looking at the top 10 of 2011, with loads of year end round ups and best ofs, as well as Official Charts Company and BVA data. Also due up next week on our website, our 2011 Q&A. We've had loads of entries in but would welcome more as we tie it up. Just answer the following questions and email them to us. It will make for fascinating reading, make your voice heard by just answering this lot:
Favourite three releases of the year:
Biggest challenge in 2012:
What I'm looking forward to in 2012:
And head over to www.theraygun.co.uk for more…
---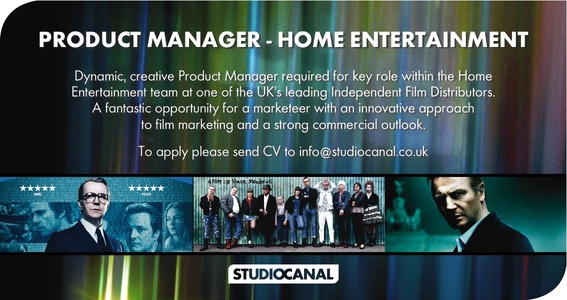 ---
Two studios are celebrating their anniversaries this year, we've already looked at Paramount's plans for the year ahead, this week has seen Universal unveil its plans for its centenary. And impressive they are too. The company has designed a new logo which will be used as the banner for all its activity. The yearlong activity will see a number of the studio's classic titles such as Jaws, The Sting, Out Of Africa, Frankenstein and Schindler's List all being lovingly restored for Blu-ray release. There'll be plenty of publicity, social media and promotional activity as well as events marking the anniversary too (see site of the week below). Universal md Ian Foster said: "We are marking our 100th anniversary with an extensive yearlong campaign that will engage fans and reconnect them with their favourite Universal films. We've focused our efforts on making our anniversary celebration accessible to fans and igniting a conversation around our entire library. We also hope to draw a new audience to our extraordinary library of films and introduce them to the legacy of Universal, which I and everyone here feel so fortunate to be a part of." First up in the anniversary releases is a first ever Blu-ray release for To Kill A Mockingbird, which is itself celebrating its 50th anniversary…
Dateline: Las Vegas. The great and the good of the hardware world are out in the desert for the annual CES – Consumer Electronic Show – event. And the most interesting announcement came from the Digital Entertainment Content Ecosystem, which looks after the UltraViolet cloud-based digitral locker system. It has announced that a whopping 750,000 US consumers have signed up to the system. Some 19 titles are available in America, with a whole raft of new titles unveiled at its press briefing. Samsung and other electronics manufacturers are also beginning to enable UltraViolet to be used on smart devices such as Blu-ray players. DECE general manager and executive director Mark Teitell said: "We have entered 2012 with significant momentum, thanks to a wide range of major companies, as well as innovative and fast-moving small ones, joining the list of UltraViolet implementers. In addition, the Hollywood studios have made a major commitment to expanding the list of UltraViolet titles coming to market in the year ahead. We believe the consumer value proposition will only strengthen as the availability of UltraViolet content expands and more retail outlets, apps and devices come on-board. As consumers begin to build digital libraries and take advantage of this open and interoperable platform, they will increasingly benefit from the convenience, choice and flexibility that UltraViolet will deliver to the home video market."
Tomorrow night sees the start of a Ken Russell season on BBC2, with a run of the maverick director's films airing on the channel after a documentary presented by Alan Yentob, A Bit Of A Devil. All this ties in quite neatly with the previously reported, eagerly-awaited first ever UK DVD release of The Devils, due via the BFI in dual format edition in March. We're seeing an the film in all its glory next week and will hopefully see a few of the extras then too. Expect a full report on our newsletter in seven days…
---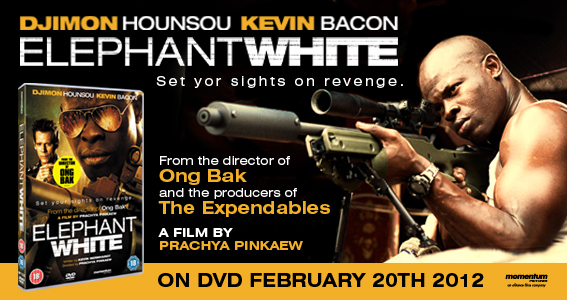 ---
And if you're not watching the Ken Russell doc, then we strongly recommend you tune in to Borgen, on BBC4, on Saturday night. It is, for those that don't know, the series that has been dubbed "the next The Killing", as well as drawing comparisons with The West Wing. The series made its bow last week to scores of five star reviews, acres of coverage and impressive viewing figures. It drew an audience of 634,000, which far outdid that of the first episode of The Killing when that originally aired on the same channel. That of course, has become a phenomenon and continues to sell for Arrow across its two series - in fact, in one week in early December, sales of the first series were higher than in its first week of release. Arrow also has the rights to Borgen, and has now snapped up the next two series. It is pulling all of its Scandinavian crime titles together under the banner 'Nordic Noir TV', which will make its first appearance when Borgen is released on February 6. Arrow is further planning to push the new branding on future releases, including The Killing 3. The company's Jon Sadler (see below) said: "It's been a phenomenal start for Borgen, we've really hit the ground running and we're really pushing the Nordic Noir brand as a whole, we view this a long term strategy."
New Year, new job for industry stalwart Jon Sadler, quoted above, who started 2012 at a new post, taking over as Head of Marketing at Arrow Films, a further sign of the label's increased growth. As oft reported here, the company has launched a number of imprints and has made great strides in the television and theatrical areas, all of which will be reinforced in 2012. Commenting on his appointment, Sadler, most recently at Revolver, said: "I couldn't be more thrilled to have joined Arrow Films, especially at a time when the company's growth is on such an upward trajectory. The label has a well-earned reputation within the industry for the care and attention they apply to their releases, something The Guardian recognised when they named Arrow the DVD and Blu-ray distributor of the year for 2011. I'm also very happy to be at the home of some of my personal favourite product, including classic world cinema titles, some of which I released on VHS during my first stint in distribution as well as the highly addictive Nordic noir series such as The Killing and Wallander. I look forward to working with Alex and the team, together making 2012 the biggest year yet for Arrow and getting further involved with the wider theatrical releasing of our frontline product, which is already looking like an enviable slate." Arrow chief Alex Agran added: "Jon brings a wealth of talent, experience and understanding that is going to be invaluable to the company as a whole, I'm delighted to welcome him as part of our team."
We've already mentioned Momentum and its success with limited theatrical release and DTV titles after its strong performance with Troll Hunter, and the company is now preparing for another batch of similar releases. We've already touched on the martial arts meets Western actioner title Elephant White and the company also has the post-apocalyptic tale Vanishing on Seventh Street, which boasts an impressive line-up including Hayden Christensen, Thandie Newton and John Lequizamo. Both Elephant White and Vanishing On Seventh Street will benefit from TV advertising, including spots on Channel 4, Dave, E4, Fiver, ITV2, Sky1, Sky Sports, MTV, FX and SY FY channels. Momentum's Kristin Ryan said: " Vanishing On 7th Street PR strategy is to appeal to all horror fans with features lined up in national press and online and interview activity with both Thandie Newton and John Leguizamo, fresh from his successful London stage show."
Festival time again and the end of the month sees the London Comedy Film Festival – LoCo for short – taking place at the BFI Southbank. Among the films screening (alongside masterclasses and other events) will be classic British comedy Go To Blazes, an Ealing-style rimp that is celebrating its 50th anniversary this year. The film stars the likes of Robert Morley and even Dame Maggie Smith in an early role. In a smart bit of timing, Studiocanal is releasing the film on DVD the day after it airs, on January 30.
And we'll end with some big deal news as it tanspires that Lionsgate has acquired fellow independent studio Summit. The latter is the powerhouse behind the Twilight films and its expertise could help with Lionsgate's forthcoming Hunger Games films, also aimed at the teen market. The deal is worth more than $400 million. Lionsgate supremos Jon Feltheimer and Michael Burns said, in a joint statement: "We are uniting two powerful entertainment brands, bringing together two world-class feature film franchises to establish a commanding position in the young adult market, strengthening our global distribution infrastructure and creating a scalable platform that will result in significant and accretive financial benefits to Lionsgate shareholders."
---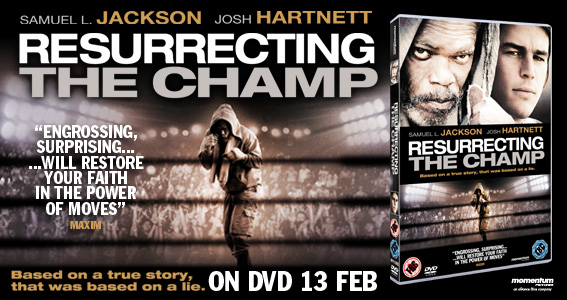 ---
QUOTE OF THE WEEK
"These sorts of crimes are regarded even by criminals as the preserve of the desperate." James Treadwell, Leicester University criminologist, on the news that burglars are not stealing DVDs or CDs, as they're not worth enough money… Only seven per cent of burglaries involve DVD or CD theft, compared with more than 20 per cent less than 10 years ago…
RELEASE OF THE WEEK
Ryan Gosling is Hollywood's hunk du jour, the guy that women want to be with and men want to be. As well as starring in Icon's January 30 release Drive, Gosling also cements his ever-growing reputation with an appearance in eOne's March 5 release, The Ides Of March. This smart, gripping political thriller ended up on a lot of year-end best of lists and as well as starring Gosling, it also boasts an impeccable pedigree – it also stars and is directed by George Clooney, and also features Philip Seymour Hoffman; Paul Giamatti; Marisa Tomei; Jeffrey Wright and Evan Rachel Wood. Commenting on the film and its marketing eOne's Jeff Suter said: "The campaign trail for The Ides of March DVD is already well underway and things are really hotting up. There's an event size TV campaign, high impact press and online activity, plus a full PR campaign using social media to ensure the message is spread far and wide.
---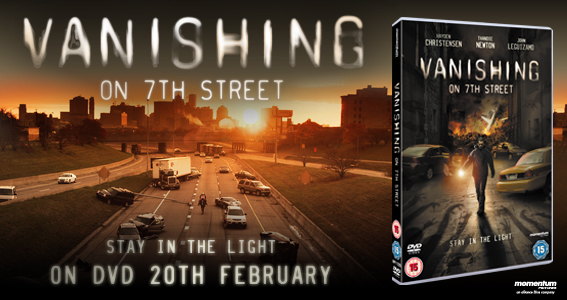 ---
Loathe her or hate her, there's no doubting that Margaret Thatcher still holds sway with the great British public, as biopic The Iron Lady entered the UK box office charts at number three with more tha £2 million in receipts. Ahead of it were Mission: Impossible – Ghost Protocol (£13 million) and Sherlock Holmes – A Game Of Shadows. The only other new entry in the top 10 was Goon, which took more than £728,000 in its first weekend.
We don't know about you lot, but there's nothing we like more than a good barney, even when it's over film funding. So we noted the row this week as David Cameron held forth on what the British film industry should be doing. His comments drew fire from many quarters, as he stated that the Brits should be making more mainstream blockbusters. Would that it were that easy Dave…
Or, alternatively, if only every British film starred Kate Winslet and were directed by Kenneth Branagh. Well, in 2013 at least one film will feature those two names. But the fact that the film is based on the snappily titled book The Guernsey Literary And Potato Peel Pie Society means it may not quite fit Cameron's blockbuster criteria…
One rising Brit name, who is pretty much Hollywood's own now is Tom Hardy. Not content with The Dark Knight Rises, the next Mad Maz and more, the wonderful Hardy, next seen on DVD in Lionsgate's Warrior, is now being lined up for another big role. He is set to star as Al Capone in the Warner-produced Cicero, which follows the notorious gangster's rise to power…
We've talked about Universal's 100th anniversary, and we suggest you take a look at its accompanying website, here, and Tumblr…
We've been regularly revealing some interesting facts and figures, reviewing films as we watch them and more, follow us on www.twitter.com/theraygun
So much more than a music documentary, or at least that's what we're hoping…
The new Wes Anderson, we bet words like "quirky" and "offbeat" are used in the reviews…
More post-apocalyptic mayhem…
Brit ad man, the notorious Tony Kaye finally returns to the big screen some years after American History X
To subscribe to The Raygun newsletter, please email

info@theraygun.co.uk
To unsubscribe, email

info@theraygun.co.uk

with unsubscribe in the subject