It's time for our March Madness SALE
March 26th (10-6) & 27th (12-4)
To help you feel better about the Cats being out of the tournament so soon, or just to feel better about life in general, we've put together a truly tremendous sale for you.
25% off selected yarns
25% off Slipped Stitch Studio and Binkwaffle project bags
50% off selected books and magazines
An ADDITIONAL 25% off the Clearance Shelf!!!
That's right, Aquarella is on sale.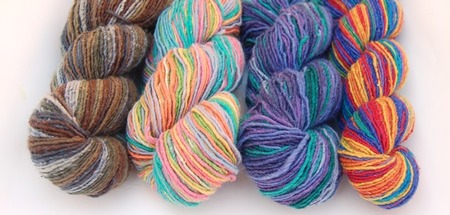 And Casablanca is just one of the great yarns on the clearance shelf.
And even if you're on a yarn diet, you can always use a new project bag.  
Though really, you ought to get some yarn to go with it too.