KING CROWNED AT BAFTAs AS DVD RELEASE APPROACHES
AWARDS REPORT

THE BAFTA EFFECT BOOSTS TITLES

GRAVE RAVE FOR ANCHOR BAY
GUIDE GETS VALENTINE'S COVERAGE
MAGIC MOMENTS FROM TRUST
APP'S THE WAY TO DO IT, SAYS WARNER
LIONSGATE, OPTIMUM PARTNER FOR MIRAMAX DEAL
4DVD TAKES THE ONLY WAY
PRIME RELEASE FOR 2E
AND EPISODES ON THE WAY TOO
SPOOKY DAY OUT WITH PLAYBACK
ROCK RETURNS TO BOOST SHOW
METRODOME UPS…
…AND ENTERS A NEW AGE
KALEIDSCOPE TURNS BLACK AND BLUE…
…REVOLVER GOES UPSIDE DOWN…
…ANCHOR BAY WALKS WITH THE DEAD…
AND ARROW DOES A JIG

DISNEY LOOKS UP TO THE SKIES
ECLIPSE MEANS SUN SHINES FOR EONE

QUOTE OF THE WEEK

RELEASE OF THE WEEK – SKINS

AT THE MOVIES
SITE OF THE WEEK
TWEET OF THE WEEK
TRAILERS OF THE WEEK

If you can't read this newsletter or see the ads, please click here
---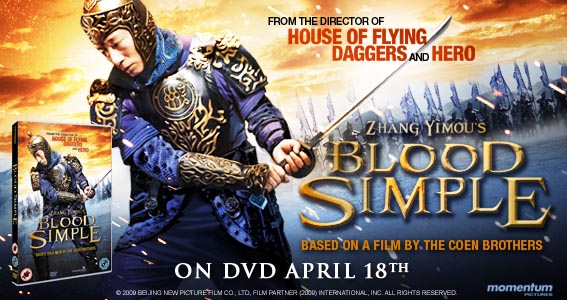 ---
It Was A Good Week For… All the BAFTA winners, especially The King's Speech, Inception and The Social Network…


It Was A Bad Week For… Hopefully, the launch of the latest Industry Trust marketing campaign will mean bad news for the pirates…

Another week, another stellar performance by the juggernaut that is The King's Speech. Its biggest achievement this week, as well as, of course, continuing to perform heroically at the box office, was its seven-BAFTA award haul on Sunday night. It was good to see Momentum being so rightly applauded by assorted King's Speech winners. Momentum also picked up a further gong in the shape of an award for best film in a foreign language for The Girl With The Dragon Tattoo. As Momentum's Xavier Marchand noted: "Huge congratulations to all our BAFTA winners. These films have already been a big hit with UK audiences. To also be recognised by the industry is testament to the great talent of the filmmakers and actors involved." The King's Speech is, of course, out on May 9, as revealed in last week's newsletter.

Back to the BAFTAs of course, and while we at The Raygun weren't there in person, some of our noted acquaintances were in attendance. HMV's Gennaro Castaldo was among the representatives from retailers in attendance, here's some of his exclusive report on the evening's proceedings: "I was very fortunate to be invited by the kind folk at Momentum Pictures to attend this year's BAFTAs as one of the studio's many guests. It's an an honour and a real thrill to attend in any year, but to be there to witness their fantastic success with The King's Speech, and to be able to share in their joy and excitement, made it extra special and a real stand-out moment for me. Everyone there, including Hamish Moseley on the production side, and Mark Jones on publicity, has been doing the most remarkably brilliant job, and are making the most of what is clearly an exceptional release." For more of his words, see our website.

Other winners – you can read the full list here in case you've missed it – included Inception (Warner) and The Social Network (SPHE). The former enjoyed a major spike in sales this week, while the latter was released the day after the event, on Monday, and has enjoyed a brisk start. For retailers, it was an enjoyable week, as the Brits also drove customers into stores and online. HMV's Andy Anderson said: "Unlike the Brits, where all the featured artist albums are already out, many of the nominated films are still at theatrical, so it's not always easy to gauge the immediate impact of the BAFTAs on sales. However, where there is a relevant title out, you can clearly see the BAFTA effect at work - none more so than with Inception, which saw sales more than double on Monday compared to the previous week, a trend confirmed by a midweek chart placing that has seen it climb back in the top 10 having been number 14 in last Sunday's official charts. I feel sure the Social Network has also been given a significant boost. We had a great day one on it, and while you can't really put a figure on it - especially as people were also buying for Valentine's, it's reasonable to assume that the exposure the film received from the BAFTA awards will have made a difference. Where timings permit, studios could do worse than co-ordinating any relevant DVD releases with the immediate post-BAFTA period in future, especially where they're received a few nominations."

---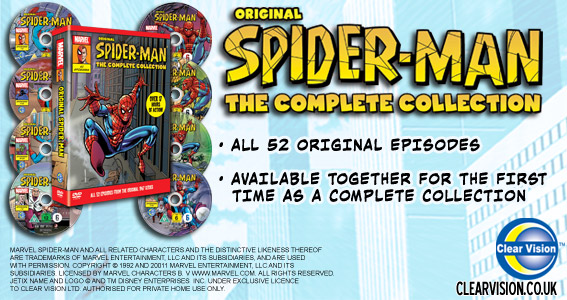 ---
More from the frontline in terms of sales, and although the remake of I Spit On Your Grave was never likely to win any gongs at the BAFTAs, Anchor Bay enjoyed one of its biggest ever week ones with the release last week. The company's Thom Leaman said: "I Spit On Your Grave was a long campaign, but we really left no stone unturned with a massively multi-faceted PR campaign and backed up at launch with a chunky TV spend. We worked hard with every retailer from the start to offer something that appealed to their specific consumer. Bottom line, it was a hugely controversial film which certainly wasn't everyone's cup of tea – but we were always supremely confident about it and we're very pleased that it's proved to be our biggest week one yet. Needless to say it's given us a great start to the year – especially off the back of successes with 22 Bullets and our ongoing 10 Minute Solution fitness brand."

It was Valentine's Day this week (we hope that, like us, you got the right cards from the right people) and one title that enjoyed some, ahem, seasonal cheer, was Optimum's Lovers Guide 3D. We've already featured it here, but we must admit, we were impressed with the coverage achieved by the title this week. A double page spread in the Daily Mirror, three pages in the Sunday Mirror's Celebs magazine, and equally impressive coverage in the Times, Sunday Times, News Of The World and Daily Star's Take 5 magazine as well as, on the radio, a discussion on Vanessa Feltz's show. Momentum's Ellie Davies said: "Most of the coverage has run this week so we're waiting for the sales of this week especially as it was all focused towards Valentine's Day. It has been a PR led campaign and I think the level of coverage we have achieved has illustrated the continued interest of the public in this brand."

Right, on to some proper, serious news now, and today (Friday), the new marketing thrust from the Industry Trust For IP Awareness is hitting cinemas. The ads are part of a £5 million campaign under the broad Moments Worth Paying For tagline, and, in the battle for hearts and minds of consumers, especially the key 16 to 24-year-old male audience, aim for an emotional impact, by playing up the effect films can have on the viewer, happy, sad, scary or jaw-dropping. You can see some of them on our website, here. Directed by Olly Blackburn (Donkey Punch), they will be backed by outdoor ads, PR and online activity, much of it centred on social networking, tied into findanyfilm.com, which is flagged at the end of the ads as a way of driving consumers to watch films legally. The campaign comes as previous Trust initiatives, such as the Knock-Off Nigel and You Make The Movies campaigns, have made huge inroads into consumer attitudes towards copyright infringement. The Trust's director general Liz Bales said: "Our previous campaigns have helped to make the public more likely to want to do the right thing. Moments Worth Paying For goes one step further by also showing where they can do this. Findanyfilm brings together a multitude of film and TV providers, from cinemas to online catch-up services and everything in between, to make it easier than ever for the public to enjoy official content. As an industry we are working hard to meet consumers' changing needs, bringing innovative new services to market, on and offline. We hope that by spotlighting the wide choice on offer, we can help persuade the one in three people currently using unauthorised sources that there are a wealth of value-for-money, official alternatives." Daniel Frigo, executive vp and general manager at Walt Disney Studios added: "Consumer education is incredibly important. At Disney we have worked extremely closely on that front. We've done several anti-piracy clips with Pixar, whether that is for Wall-e, Ratatouille, or Toy Story which highlight the art and importance of this format. The creative value and the significance to the film-makers of how much effort, energy and talent goes into making a film is immeasurable and we of course want to protect that. That's why consumer education, through powerful campaigns like Moments Worth Paying For, is so critical."
---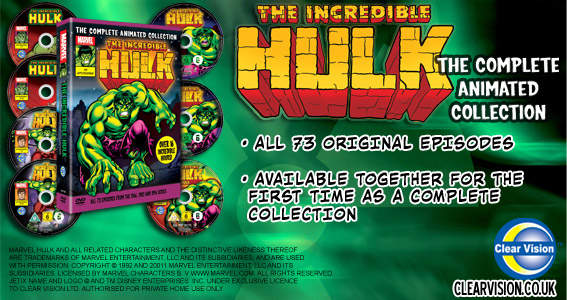 ---
This week on the website: A BAFTA report, some free stuff we've been sent, interesting trailers, ads and clips and loads more. As ever, for more, click through to www.theraygun.co.uk
There's so much news around this week that it seems almost a shame to have such a big story as Warner's digital distribution announcement so far down, but it's a fascinating proposition. The company has this week unveiled new app editions of its feature films Inception and The Dark Knight. The apps, for the iPod Touch, iPhone and iPad and available from the App Store , offer the first five minutes of each film and a selection of bonus content for them, taking in games, trivia, music and the likes. And then, of course, it also gives them the chance to buy the movie, which will also give further additional features and content. The apps are available in more than 30 territories, with menus and subtitles available for scores of different languages and there are also social networking capabilities. Thomas Gewecke, president of Warner's Digital Distribution arm said: "Warner Bros. is bringing more than 100 million Apple device owners a highly innovative new way to experience their favorite films. For many, watching a movie is a social activity and App Editions are the first mobile product to deliver this capability on a global scale. They offer a fully connected experience, allowing viewers to engage with others around the world in real-time through Facebook and Twitter. In 2011, Warner Bros. will release a full slate of App Editions including new release and catalog films."

Biggest deal of the week was the one signed between Lionsgate, Optimum parent Studiocanal and Miramax, which will see the first two companies handling the worldwide home entertainment distribution rights to the latter's hugely impressive catalogue. Miramax was, of course, recently bought from Disney and is now going it alone with new management, and its catalogue includes the as diverse films as Pulp Fiction, The English Patient, Shakespeare In Love, Kill Bill and No Country For Old Men. No definitive word on the UK and Europe, where the two will work together, but they already collaborate closely via Elevation Sales and titles such as The Hurt Locker. Lionsgate's Steve Becks said: "The Miramax library will be one of the most treasured jewels in our home entertainment crown." Studiocanal's Olivier Courson added: "We are pleased to expand our existing partnership with Lionsgate to encompass this exciting new venture with Miramax. The Miramax library features some of the best of American independent cinema, representing a wonderful mix of creative excellence, award winning films and commercial successes."
In other distribution news, Showbox is now looking after the new release and catalogue sales as well as physical distribution for Trinity Filmed Entertainment. The deal took effect as of February 1.


We mentioned The Sunday Mirror's Celebs supplement earlier, and before coming across the Lovers' Guide feature, we couldn't help but notice the magazine's cover feature was another of the seemingly endless stories about The Only Way Is Essex, the bona fide reality phenomenon from ITV2. Well, we can now reveal that the series is making its way to DVD with a March 21 release, courtesy of 4DVD. While the company acknowledges that reality success doesn't necessarily mean DVD sales, as the company's Karla Berry said: "We think the brand is so hot that it will breakthrough and fans will be keen to rewatch their favourite moments. The show was so popular when it launched achieving more than 2.5 million average viewers on ITV2 and the stars of the show have continued to increase their profile through magazine deals and modelling, so fans are eagerly awaiting the launch of series 2 from March 20 [the day before release] and those that missed series 1 can catch up and buy the DVD." 4DVD is working closely with ITV's publicity machine, expect the noise to get even louder from this Monday, when the cast appear on Alan Carr's Chatty Man on Channel 4.

---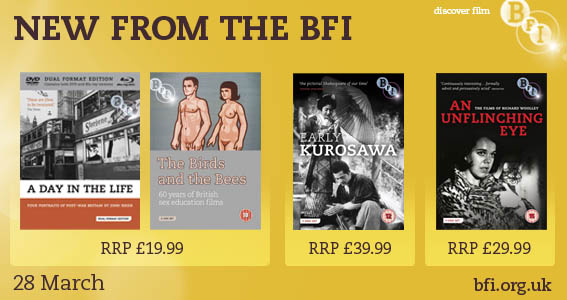 ---
More TV, and next week sees the release of the fourth series of ITV Saturday evening primetime dinosaur tale Primeval (a big hit at Raygun Towers). It's noteworthy not just because it's a high profile release, but also because it's one that has been helped out by fan power. The programme was initially cancelled, but then saved, thanks in part to BBC Worldwide and because of the strong sales previous DVDs have enjoyed courtesy of 2 entertain. Now jointly funded by BBC Worldwide, ITV and UKTV, there will be not one, but two series this year. The fourth has just aired on ITV and is due on DVD on February 21, while series five will be premiered on UKTV channels in the autumn, before going to ITV terrestrial. What's more, 2 entertain's release of series five will be after UKTV transmission, giving it an exclusive over ITV. 2 entertain's Katie Waters said: "Fan favourite Primeval has made a welcome return to our screens on Saturday nights, bigger and better than ever. The strength and popularity of the Primeval brand has enabled us to secure some fantastic retail support for its first week of release, and with a competitive price point and a supporting marketing and PR campaign, we're confident for strong sales. Series 5 is also coming in May and this time it will premiere on Watch before going out on ITV1, we'll be following up with the Series 5 DVD and a Complete 1 to 5 box set."

Also from 2 entertain, we at The Raygun have been really impressed with BBC2's latest comedy outing, Episodes. Word of mouth has really built and this week's episode left us open-mouthed at its climax. It's not just in the UK its reputation is growing either – the series has been sold to a staggering 186 countries, showing the pull of Matt Le Blanc. 2 entertain is now readying itself for the February 28 release, which will be supported by, among other things, press advertising. 2 entertain's Caroline Fleming added: "With full retail distribution and chart support in key stores and online, the trade is really behind this brand new comedy. With a stellar cast, that are supporting the release on everything from chat shows to the weeklies, we're hoping to cement Episodes as a must own comedy. Episodes' success on iPlayer, and its great international sales suggest this comedy's popularity can only grow and grow."

More on the TV side too, and Universal Playback and its agency Romley Davies came up with a wizard wheeze to promote the February 28 release of the latest series of TV spy thriller Spooks. They took a bunch of journalists to a special spy training camp for the day. These included writers and crews from the likes of AOL.com. Coverage is expected to land in the coming days and weeks to back up the DVD, with cast from the Spooks series further supporting it. Events on the day included weapons training and surveillance tracking. It is part of a marketing campaign that includes outdoor consisting of six sheets, digital panels and ad gates, press advertising and a comprehensive online campaign targeting social networking, pre-rolls and display advertising on MSN. Universal Playback's Eleanor Fraser said: "We're very excited about the campaign we've put behind Series 9 and have had really strong retail support and feedback and have every confidence that week one sales will represent the hard work and fantastic creative we have invested into this release."

Wrestling experts at Clear Vision were licking their lips this week with the news that one of the biggest WWE stars in its recent history is returning to the ring. Dwayne Johnson, aka The Rock, announced this week that he will be involved in this year's Wrestlemania event, the biggest date on the WWE calendar. So far he's only going to host the event, but anyone who even has a passing knowledge of the WWE will know that he is certain to end up in some kind of grappling in the ring. The fact he's one of the biggest stars the organisation has ever produced, and is now a bona fide Hollywood superstar, can only help the April event and Clear Vision's summer home entertaiment release of Wrestlemania.Clear Vision's Ben Stanley said: "
As the most electrifying man in sports entertainment, it's exciting news for fans that The Rock will be returning to the biggest stage in the Wrestling calendar; WrestleMania 27." The DVD and Blu-ray will be out, aptly, on July 4.
---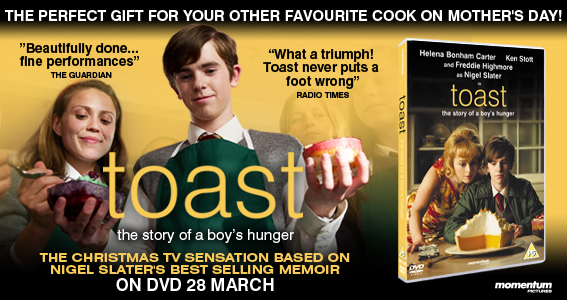 Job news now, and Metrodome has announced the promotion of Simon Weavers to the role of senior national account manager. He has been at the company since 2008 after joining from Pinnacle Vision. Head of sales John Ramchandani said: "We're thrilled to announce Simon's promotion. It is thoroughly deserved for Simon's excellent work over the past three years. This promotion is in line with our expanding home entertainment output and our continued success releasing commercially focused titles such as the up-coming action-fantasy epic Age Of The Dragons, starring Vinnie Jones and Danny Glover, and medieval siege thriller Barbarossa." The company's Oscar nominated powerful drama Rabbit Hole is currently at cinemas.

So what then is The Age Of Dragons, mentioned above? Well, we watched it this week (and reviewed it on our increasingly popular Twitter feed), and it's an enjoyable retelling of Moby Dick set in medieval times, with a dragon taking the place of the whale. More importantly from a business point of view, it represents the first film that has been jointly funded by Metrodome itself. Chairman and ceo Mark Webster said: "As with many independents co-production is a key part of our future strategy. So far we have two co-productions lined up for release this year with discussions on further projects ongoing. At the outset of the strategy we've focused on genre movies that hold proven elements in cast and story for the UK home entertainment market but also have significant international value. As the strategy progresses we'll also be looking at broader theatrical propositions across a range of subject matter." Talking of genre fare, Metrodome has also picked up Zombie Undead from producer/director Rhys Davis of Hive Films. It joins what the company believes is a strong range of DTV titles.

Talking of acquisitions, the great and the good from the UK independent sector have been over in Berlin this week and many have been busy acquiring titles for impending release. Kaleidoscope has been as busy as ever, picking up a brace of titles from Black And Blue, Elfie Hopkins And The Gammons, a thriller pairing Ray Winstone with daughter Jaime, and the wonderfully-titled Strippers Vs Werewolves. As producer Jonathan Sothcott (featured on our website last week, incidentally), said: "We are delighted to be partnering with Kaleidoscope on these two great high-concept genre films. It is a natural fit and we are enjoying working with Spencer and Caroline and their team and hope these will be the first of many." Kaleidoscope's Spencer Pollard added: "We are very happy to have closed these deals with Black and Blue. Both films have an exciting freshness about them, and coupled with excellent British talent, they should stand out in both in the UK and Internationally."
Revolver has picked up the UK rights to the eagerly anticipated Creation Records documentary Upside Down, which charts the hedonistic life and times of the label that discovered The Jesus And Mary Chain, Oasis, Primal Scream and, er, Meat Whiplash (we still love their one and only single). The film follows the label through alcoholism and drug dependency to meetings in number 10 (kind of like this reporter's family history in reverse) and is due for a limited theatrical release in April and May, followed by its DVD bow on May 9. Revolver's Justin Marciano said: "Creation Records sold literally millions of records during its heyday and we are excited to be able to unfurl this fully authorised on-screen biography of its journey from a Glasgow bedroom into the hands of almost every teenager in Britain by 1990." We'll see you down the front…

Anchor Bay has acquired UK and US rights to horror flick The Dead, which was filmed in Africa in locations rarely visited by film crews. It follows an American mercenary teaming up with a local military man as the region is taken over by hordes of the living dead. Production itself sounds fraught, as producer and director Howard J Ford said: "We encountered real death on a daily basis and were also held up at gun point several times, encountered real cannibals, arrested, endured dysentery and the lead actor Rob Freeman very nearly died after contracting Malaria in the middle of filming." The title was acquired by Rod Smith for Anchor Bay.

Arrow meanwhile, an increasingly important buyer at the markets, has picked up Jig, the wonderfully titled Irish dancing documentary, which, as the company's Tom Stewart noted, looks like Spellbound meets Mad Hot Ballroom and will be released around the Irish Dancing World Championships in Dublin in April, with theatrical ahead of the DVD.

It may seem like a long way off, but make a note in your diaries for spring 2013, that's right, two years away. For Disney has this week unveiled a blockbuster Blu-ray and DVD exclusive animated film based around the same ideas as the Cars franchise (one that returns to cinemas this year). The home entertainment exclusive release is entitled Planes and is now in production at DisneyToon Studios. A the title suggests, the action takes place in the sky above the world inhabited by Cars. Walt Disney and Pixar creative supremo John Lasseter said: "We had such a great time exploring the world of Cars over the course of two films, so it seemed only natural for us to see where our imaginations would take us in a film where planes were the main characters. By expanding the Cars world, Planes gave us a whole new set of fun-filled situations and a great opportunity to introduce some fantastic new characters."

We'll end with some financial news and, as you can see below, Gnomeo And Juliet has continued eOne's strong run of success, something that was highlighted in its interim management statement issued this week – revenue was up on the previous year, with a 22 per cent rise in the nine months to the end of 2010. Home entertainment played its part, thanks to the likes of The Twilight Saga: Eclipse and Nativity.

---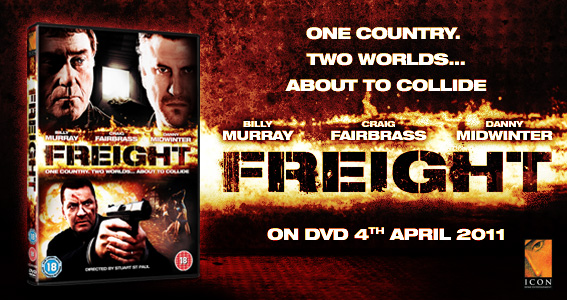 ---
QUOTE OF THE WEEK
"It has become increasingly clear that in light of the environment of curtailed customer spending, our ongoing discussions with publishers and other vendor related parties, and the company's lack of liquidity, Borders Group does not have the capital resources it needs to be a viable competitor and which are essential for it to move forward with its business strategy to reposition itself successfully for the long term. To position Borders to remedy this condition, Borders Group, with the authorization of its board of directors, has filed a petition for reorganization relief under Chapter 11 of the Bankruptcy Code. This decisive action will give Borders the opportunity to achieve a proper infusion of capital in order to have the opportunity to have the time to reorganize in order to reposition itself to be a successful business for the long term." Mike Edwards, Borders Group President, speaking as the company filed for Chapter 11 bankruptcy protection in the US, with plans to close as many as a third of its shops.

RELEASE OF THE WEEK
Anyone with even half an eye on the kind of social networking sites that the kids are into these days can't have failed to notice that there's loads of chatter about the fifth series of Skins, currently premiering on E4 and due on DVD from 4DVD in March. Like its predecessors, the fifth season is going out on E4, which, like other 4DVD hits such as Inbetweeners and Misfits, is the perfect to attract that key 16 to 34-year-old demographic. As 4DVD's Karla Berry said: "Skins is now on to its third generation of cast with the launch of series five and our marketing campaign is focused on targeting the next generation of younger fans that are discovering the brand for the first time as well as the existing core fan base who have been watching for five years." 4DVD's Pippa Simmons, looking after the marketing, added: "The marketing for Skins consists of a PR campaign targeted towards the new generation of fans, through publications such as Heat, Now, OK and More, as well as a broader campaign to reach existing fans across mainly national and regional publications. The media campaign will be mostly online-led through sites such as Facebook, Spotify and MSN."

AT THE MOVIES
It's had a hugely impressive PR campaign, taking in garden gnomes at stations and the full support of Elton John, and, after its opening weekend, eOne's Gnomeo And Juliet had an equally strong box office haul, taking in almost £3 million at UK cinemas. The King's Speech is still up there, and it's now the UK's 44th most successful film ever. New entries included True Grit and Yogi Bear, both enjoying around £1.8 million, Jut Go With It, which took more than £1.6 million and Never Let Me Go, with £625,496.

Things you should have read this week: the Spider-man reboot will, it was confirmed this week, be called The Amazing Spider-man. The Sherlock Holmes sequel will be called A Game Of Shadows (with the eponymous hero's name before it) and Holmes helmer Guy Ritchie is also said to be in the frame to direct the sequel to 300, which sadly will not be called 301, 302, 300 II or anything like that, but instead will go under the name of Xerxes. Not sure how the public will handle the pronunciation of that one…

And lastly, more Cockernee business, as Danny Dyer is set to star alongside another Vaughn and Ritchie mucker, Jason Flemyng, as well as Bernard Hill, in the forthcoming Broken Cove, a Coen Brothers-eaque noir Western, albeit on set in 1950s Britain and due to start filming soon. The film, directed by Declan O'Dwyer (a Raygun reader, no less), is a tale of betrayal and revenge will begin filming in the north east later this year, no UK distributor is attached yet.


TWEET OF THE WEEK
What, apart from following Rosario Dawson watching Arsenal vs Barca (picked up from Empire…)? Nothing beat that this week. Follow The Raygun, which reviews EVERY film we watch on the site at http://www.twitter/theraygun

To subscribe to The Raygun newsletter, please email

info@theraygun.co.uk
with subscribe in the subject matter
To unsubscribe, email

info@theraygun.co.uk

with unsubscribe in the subject
For editorial or advertising queries, contact

tim@theraygun.co.uk