Wednesday, MARCH 10th, 7pm to 9pm, Spotlight on Songwriters, AQUS CAFÉ, PETALUMA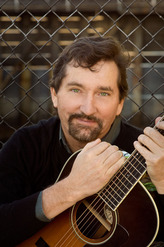 This Songwriter series is hosted by my friend,
Larry Potts
. Larry,
Javier Montiel
and I will be trading songs, Nashville style. I love these songwriter series — I am continually struck by the depth and the heart in the songs that I hear from local songwriters. Aqus is a beloved local watering hole and community gathering space that serves assorted beverages along with an extensive casual dining menu.
AQUS CAFÉ
189 H Street
Petaluma, CA
Tuesday, MARCH 16th, 6pm to 9pm, DAVENPORT ROADHOUSE, DAVENPORT
This is our fourth gig at this beautiful restaurant/inn, located 100 yards from the ocean, on Highway 1.  Our February gig was jam packed with people. Nestled in an artist colony, 11 miles north of Santa Cruz, the Roadhouse provides great food, beverages and accommodations. Again, I will be accompanied by some or all of the usual suspects, and Mike Simpson, a fine South Bay singer songwriter, will join us to play a set of his songs as well. This is a great spot to come for dinner, appetizers or dessert and enjoy a beverage of your choice.
DAVENPORT ROADHOUSE
1 Davenport Avenue
Davenport, CA 95017
Friday, March 19th, 8pm to 11pm, FIRST STREET CAFÉ, BENICIA
WITH CHRIS KOKESH
Back again, at one of my very favorite spots! This time, I will be sharing the stage with
Chris Kokesh
. Chris and I will be trading songs and sets, backing each other up. You have to hear Chris — for her own songs, as well as her stellar accompaniment. We'll be there early, have a nice dinner downstairs, then head upstairs for some musical merry-making. This place is special — everyone always seems to have a great time, the crowds are lively, the food, beverages and service are superb and the building and setting are charming. 
FIRST STREET CAFÉ
440 First Street
Benicia, CA
Saturday, March 20th, 7pm, THE COFFEE GALLERY, ALTADENA
The Coffee Gallery is to acoustic music what Wrigley Field is to baseball. Bob Stane has been putting on great shows, night after night, in this legendary venue for years.
Chris Kokesh
and I are honored to open here for
Claudia Russell
and her folk orchestra. If you live anywhere near Altadena, come and experience this amazing venue. Claudia and her multi-instrumentalist husband, Bruce, recently appeared on the national NPR radio show, "All Things Considered" and it promises to be a great show!     
COFFEE GALLERY
2029 N. Lake
Altadena, CA
Sunday, March 21st, 2pm to 5pm, SONGWRITER SANCTUM, CHURCH IN OCEAN PARK, SANTA MONICA
This is the first time I will be playing at this Santa Monica songwriter series.
Claudia Russell
will be featured as well.
CHURCH IN OCEAN PARK
Corner of Hill & 2nd
Santa Monica, CA
CHRIS KOKESH GIG: 
Sunday, March 21st, 8pm to 11pm, Yoshi's Songwriter Sundays Series, YOSHI'S LOUNGE, SAN FRANCISCO
Chris Kokesh
will be playing at Yoshi's on Fillmore in San Francisco at their renowned Songwriter Sundays Series. She will be sharing the stage with two other local songwriters. This is always a great evening, and you will enjoy hearing Chris! I plan to fly back from my Santa Monica afternoon gig to catch most of this show.     
YOSHI'S LOUNGE
1330 Fillmore Street
San Francisco, CA 94115
Friday, March 26th, 8pm to 11pm, FIRST STREET CAFÉ, BENICIA
Two gigs at First Street on consecutive weekends! Oh well, I love this place that much. I will be joined by some or all of the usual suspects (Bob Hahn, master harmonica player and co-writer,
Paul Fifield
on his trusty bass and Julie Baker, with her magical voice box — actually I haven't confirmed with all of them yet, so if any of them can't make it, don't hold it against me!) My buddy Larry Diehl from Roseville, CA will be joining us and playing a set during the evening.  We hope to see you there!
FIRST STREET CAFÉ
440 First Street
Benicia, CA
I hope to see you soon!
Peace and Joy,
Steve