FIFTY SHADES DOMINATES AGAIN
LAST HOUSE STILL STANDING
ARROW TO REFOCUS BUSINESS…
TWO SENIOR STAFFERS DEPART…
SADLER'S BRIDGE BUILDING…
…STEWART "PROUD OF ACHIEVEMENTS"
HEATHERS LEADS NEW REFOCUSED RANGE
"COMBINE HARVESTERS, RAVES AND THE DEVIL"
UNIVERSAL'S BACK TO THE FUTURE THINKING
ILLEGAL AVENGERS DOWNLOADS HEAD TO INFINITY
AT THE MOVIES
TRAILERS OF THE WEEK
---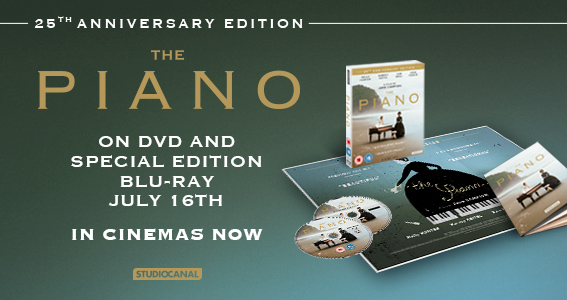 ---
If you can't read this newsletter or see the ads, please click here
It Was A Good Week For… Fifty Shades showing it can still whip up excitement…
It Was A Bad Week For… Thoughts with our old pals who on the lookout for new jobs…
With the hashtag #filmswithfeels leading the way, the industry-wide Must See campaign returned to stores, both bricks and mortars and online, this week, with the aim of encouraging customers to buy catalogue product. After last year's successful debut pushing children's catalogue, the Must See campaign, supported by retailers across the board and put together under the auspices of ERA and BASE, is this time around going for the feelgood factor. For the promotion centres on "feelgood, comforting films". In keeping with last year's BASE Awards nominated efforts, the campaign us using strong in-store execution – although more on these elements next week – and a big PR push. ERA kicked off proceedings by launching the aforementioned hashtag along with research which noted the 10 most popular feelgood films with the great British public (Forrest Gump was at number one, Back To The Future at number two and Mary Poppins at three) and some other newsworthy facts and figures (almost a third of adults use films to escape real-life worries, more than a quarter watch comforting films on Sundays to put off the impending stress of the week ahead). It worked, with brand ambassador Stacy Solomon pushing the collection and coverage in the likes of the Daily Mirror, both print and online (the latter here) and Hello among others. A psychologist helped add father weight to the promotion, with Dr Cliff Ariel saying: "Forrest Gump was released in 1994, Back to the Future was released in 1985 and Mary Poppins back in 1964. So there has been over 57 years of viewing opportunities for these classic films. Over time, these films will have become part of the family, a familiar element of the Sunday routine across generations. Providing a powerful positive motive to watch a film again. Life can feel pretty overwhelming for many when work, exams and family pressures fill head space alongside the constant bombardment of negative news stories from around the world 24 hours a day. Taking the time to watch an uplifting film, is one of the easiest ways of escaping from all of that. Giving ourselves permission to switch off our worry buttons and have our imagination buttons pressed is highly therapeutic." Solomon noted: "Over the years I must have watched some of these films tens, if not hundreds of times. I can literally recite Dirty Dancing word for word! There's certain movies that instantly take me back to my own childhood and there's something really comforting about putting them on with my boys, and switching my busy mind off for a couple of hours. I'm so happy that Forrest Gump has been voted the UK's fave because it really is one of my top films ever. One minute I'm howling and then next I'm in tears; my boys think I'm mad, but it's just so touching and I know it will end up being a classic for them too, when they're older." Participating retailers include Asda, Amazon, BT TV Store, Google Play, Tesco, Morrisons, TalkTalk TV, Sainsbury's, Sky Store, Virgin Media Store, Zavvi, you can see some of the twitter reaction here, more on this next week…
Time for the Official Charts Company's midweek charts update and giving its rivals something of a spanking at the halfway stage this week was at the third and final instalment in the Fifty Shades Of Grey series, Fifty Shades Freed. The title, featured here last week on our newsletter, had shifted some 76,000 pieces in its first few days on sale, showing that plenty of consumers were still gluttons for punishment… The same distributor Universal's Phantom Thread was another new entry in the top 10 after three days, in at number seven. Further down the listing, Sicario was enjoying drafting success ahead of the release of its sequel, Day Of The Soldado, back up 22 places to number 23. The Last House On The Left was new at number 28, while Redemption: The Last Outlaw was at number 39 and Xtro at number 40.
On to Xtro and its performance in the midweeks shows that there's still plenty of appetite for classic horror, as this former near-nasty, a British gore classic from the VHS era, scored big in its first ever Blu-ray release, given the all-singing, all-dancing treatment by Second Sight. Commenting on its success, Second Sight's Chris Holden said: "We're really pleased to see Xtro hit the top 40 this week. There's been a lot of buzz and anticipation around the release of this rental store classic - the one with 'that' birth scene. Due to a lot of great people involved in the production our limited edition has been really well received by fans and looks like selling out soon." The Raygun's Tim Murray interviewed Xtro director Harry Bromley Davenport for FrightFest, incidentally, you can read the feature here.
---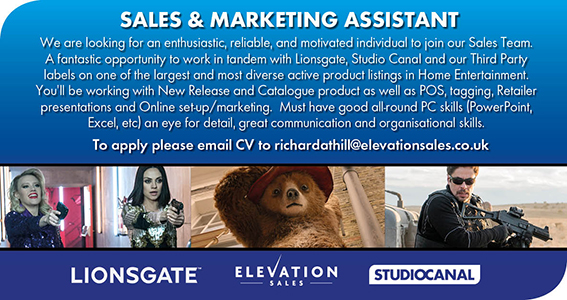 ---
It's been a mixture of both highs and lows for the fiercely independent Arrow operation this week, its ongoing successes and new title announcements tempered with the sad news that two of its senior executives are exiting the company as it looks to refocus its business and concentrate on its core strengths. Its latest success came in the shape of The Last House On The Left, which is set to be noteworthy not least as one of the highest ever chart placings in the Official Charts Company's listing for what was effectively a banned title. The hugely controversial early Wes Craven offering (with the infamous "keep telling yourself it's only a movie" tagline) was a new ente in the midweeks at number 28, another impressive feat for the Arrow Video imprint, and showing, that more than 45 years after its initial release, it still has an impact, aided, no doubt, by the marvellous Arrow Video treatment.. As one review, on Flickering Myth, noted: "For presentation alone this set is stunning and pretty much definitive when it comes to this movie and its reputation amongst genre connoisseurs."
Meanwhile, the Arrow operation has announced plans to refocus and streamline its business to meet not only the challenges of the business, but also to expand in areas where it has been even more successful. This means continuing with its hugely popular Arrow Video and Arrow Academy brands, adding to their catalogue skills, acquiring strong genre fare. As the company's Alex Agran said: "Over the years, from a release point of view, we have done pretty much everything - wide theatrical releases, arthouse theatrical releases, DTV, re-issues, digital exclusives, drafting lines, International TV series, TV documentaries….and that's just on new release. On our catalogue side on Arrow Video and Arrow Academy, we have sustained and grown a formidable slate of product in five territories that continues to be the global benchmark in the industry of premium packaged and digital content Arrow Films is now expanding on these brands - these are businesses which we can build upon in a meaningful way. For the last eight years these labels have gone from strength to strength and in recent years paid host to a clutch of new release acquisitions, including Hounds Of Love, The Villainess, We Are the Flesh, The Ghoul. We leveraged the large devoted followers of the label to break new and established talent across a variety of genres and grow the business by looking at smart genre films that fit the label's fanbase and lineage with titles like the Cannes sensation – Climax by Gaspar Noe. Not only are we continuing to acquire the best of content on catalogue product from our partners, but we are investing significantly in areas that drive customer engagement in our product and add incremental revenue streams which do not necessarily fit traditional distribution models. Our vision is to bring the world's finest genre and cult content to customers. This we are doing via an extensive events programme, a membership offering to our customers, a programme of self-produced short-form content as well as bringing in a local team in the US to drive our distribution plans over there. We are also expanding our third-party sales service offering to companies that can benefit from our multiple direct to consumer platforms. The business is now fully focussed on its strategy where once it was stretched too wide, we look forward to the new growth plans being achieved by the company."
Sadly, this new focus means that two long-time Arrow staffers, old friends of ours and video industry mainstays Jon Sadler and Tom Stewart, who have worked for a raft of different companies on numerous sides of the business across three decades, are exiting the company. Alex Agran paid tribute to their work. He said: "As a business in an increasingly challenging distribution world, we have had to look hard at our business and make some tough decisions about how to take the business forward. Both Jon Sadler and Tom Stewart have been incredible ambassadors for the company and their work and service will always be hugely appreciated by me and I am sure their legacy will remain in the company for a long time."
---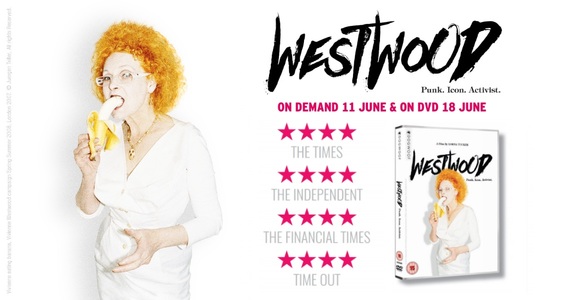 ---
Anyone seeking to recruit anyone with any industry experience would be wise to consider former Arrow staffers Jon Sadler and Tom Stewart after their departure from the company. We spoke to both of them this week, with former marketing director Sadler, who had been at the company for six and a half years, saying: "In the first couple of years, we became known for our Scandinavian imports and were the single biggest UK label supporting the Nordic film and TV industry at that time. We had some strong successes across both theatrical and home entertainment in those early years and even had the ambition and audacity to create our own ticketed live event, Nordicana – between 2013-2015, where the stars of the Nordic Noir series graced us with their presence – causing some Beatles-style rabid fan-frenzy in their wake. After six and a half years you inevitably become very close to people, and it's with great sadness that this period now comes to an end - especially when you consider how much ground we broke and how much we really achieved during this relatively short period of time. Despite the underlying reasons for the changes, we have had some of our best-ever successes in the last 12 months, what with the BASE Award-winning campaign for Whisky Galore, delivering 40,000 units at retail and £380,000 box office, as well as our massive selling drafting line, Dunkirk, this time last year, and our most recent wide theatrical release, Edie, looks as though it is going to be the second or third highest performer in the company's history, looking likely to exceed £500,000 UK box office. That performance, plus the recent BASE Award, is a great high to be leaving on. I'm now looking at building on my previous distribution and marketing experience through working with producers, sales agents and film-makers, and helping them successfully navigate the market by positioning and targeting their content to cross-platform audiences, either as part of an existing outfit or in a more independent capacity, and would warmly welcome any correspondence regarding future opportunities or just to catch up with industry friends and colleagues, old and new."

Former Arrow acquisitions director Tom Stewart, who was one of the few Arrow full-time staffers there when Jon Sadler joined, himself said: "I've loved the experience and very proud of my personal achievements and to watch Arrow Films grow to the formidable company is represents today. Over the course of nearly eight years I've managed to squeeze bringing in a hole wrath of International series from The Killing, The Bridge to Gomorrah along with a diverse range of Films such as The Hunt, Love Is All You Need through to recent successes with Dunkirk, award-winning Whisky Galore and Edie. I wish all the team at Arrow all the very best with their future endeavours I'm now looking ahead and looking within and around the industry, weighing up the different opportunities and the best way to use my 30 years of experience in the industry." You can contact Jon Sadler on sadler_jonathan@yahoo.co.uk and Tom Stewart on stom7741@gmail.com Both are not only hugely talented, but they are long-standing industry employees who care about the business as a whole. We wish them both all the best for the future…
Arrow Video ended the week by heading to social media to unveil its September slate which reflected this focus – there's a new title in the shape of Incident In A Ghostland, a disturbing home invasion tale from Martyrs director Pascal Laugier; as well as a giallo, albeit one with a difference, as The Pyjama Girl Case is set in Australia; a Japanese cult outing in the shape of Horrors Of Malformed Men and The Baby, one of those rarely seen 1970s gems that Arrow Video does so well in unearthing. Also on the slate is another big catalogue release following hot on the heels of two consecutive BASE awards for its catalogue marketing for individual releases for first Donnie Darko and then The Thing in the shape of Heathers. The classic teen satire, starring Winona Ryder and Christian Slater as the impossibly cool weirdos taking on the vicious high school clique making pupils' lives a misery, redefined the teen film and is now celebrating its 30th anniversary. To mark the momentum occasion, Arrow is releasing a 4K restoration of the Michael Lehmann directed black comedy at cinemas, headed up by a special screening with Lehmann and one of the film's eponymous Heathers, Lisanne Falk. The August theatrical bow will be followed by a digital and on demand release, with an all-singing all-dancing physical release following in its wake in September. Commenting on the release, Arrow's Mike Hewitt said: "Today's DVD and Blu-ray Arrow Video announcement seals our full plans for this incredible cult gem from the 80s. There will be a full scale 30th Anniversary theatrical release on August 10 in most main chains, precluded by two talent-attended screenings at the BFI and the PCC. Our digital roll-out will take place on Aug 20 ahead of the jam-packed physical release on September 10. With a successful musical currently embarking in the West End, this is the perfect time to rediscover this true American classic, which perfectly fits our Arrow Video brand."
---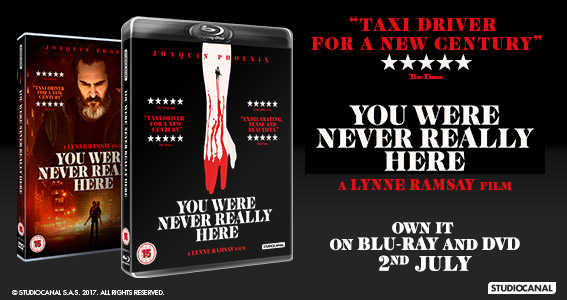 ---
To the BFI Southbank for a special Summer Solstice screening of BFI theatrical release Arcadia, due on home entertainment formats on August 20. The film is truly unique, put together by director Paul Wright who painstakingly put it together after trawling through thousands of hours' worth of footage from the BFI archives, and, working with composers Adrian Utley from Portishead and Will Gregory from Goldfrapp creating a new score for the images. The result is a folk horror tale looking at the darker underbelly to the British countryside and psyche, as its makers noted during the Q&A, it's a combination of "combine harvester, raves and the Devil". Commenting on the film, the BFI's Phil Roberts said: "Timed to be out for Summer solstice, our folk-horror/rural archive doc Arcadia has opened at cinemas to great reviews (including Film of the Week in the Guardian). Audiences are responding brilliantly to the campaign. The DVD is out on August 20 (the same date as the Invada Records LP by Adrian Utley and Will Gregory). The DVD is up for pre-order already and we are confident of maintaining high awareness throughout the summer."
There is nothing, the old song says, like a dame, and Picturehouse Entertainment is aiming to prove that on Monday June 25 with the DVD release of documentary Nothing Like A Dame arrives on DVD. Directed by Roger Michell whose previous work includes films like Notting Hill, Le Week-End and My Cousin Rachel), this candid, funny and utterly engrossing documentary sees four of our best known Dames talk candidly about range of topics, both personal and professional. Peppered throughout with hilarious anecdotes, this will be a must see for fans of Dames Eileen Atkins, Judi Dench, Joan Plowright and Maggie Smith. And with the DVD featuring the extended theatrical version of the film seen in cinemas, this will the perfect opportunity to spend some time with four acting legends. Picturehouse Entertainment head of distribution Nick McKay said: "We're very excited about the release of Nothing Like A Dame. All four women are without doubt national treasures and this amazing film celebrates both their stunning artistic achievements along with the grace and humour that they have brought to both their lives and careers."
---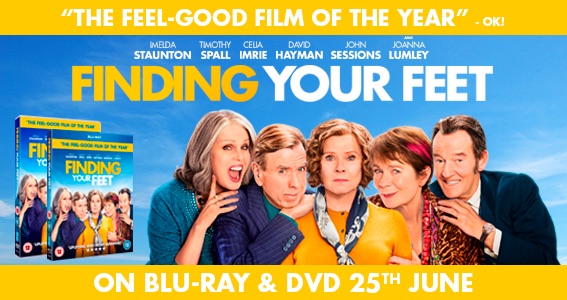 ---
More forthcoming release news now, and the latest silver surfer release, for the still-buying-loads-of-DVDs older generation, Finding Your Feet, arrives on Monday courtesy of eOne. The film boasts an impressive and instantly familiar cast, and boasts a strong theatrical platform to build on. And with the likes of The Lady In The Van showing how physical product friendly this target market still is, it shows just how big this could be. Commenting on the release, the company's Stephanie Don said: "Bringing together some of the UK's most beloved talent including Joanna Lumley and Celia Imrie, we're delighted to see Finding Your Feet dancing into homes next Monday on Blu-ray and DVD. This feel-good and uplifting comedy is being supported by a top-tier media activity, alongside a fantastic range of partners including Age UK and participation in the BASE Movie Weekend promotion."
Also due from eOne on Monday is the far more foul-mouthed outing I, Tonya, which earned a glut of awards nominations for its caustic retelling of the Winter Olympics scandal that saw Tonya Harding's team trying to nobble her rival ice skater. Commenting on the release, eOne's Jeff Suter said: "Sex, scandal and triple axels – I, Tonya has it all and we're very excited about its release on DVD and Blu-ray following its Oscar, BAFTA and Golden Globe wins earlier in the year. It's a truly unique film that audiences have loved, it has heaps of talkability and this should stand it in good stead throughout its lifecycle. The release is being backed with a marketing campaign across vod channels, press, online display and social and will also be featured in the BASE Movie Weekender promotion next week. In addition we have a full PR campaign in place focusing on getting away from World Cup fever and watching I, Tonya instead. We're also delighted to be working with HMV to offer an exclusive artwork edition across Blu-ray, which should be highly collectable."
---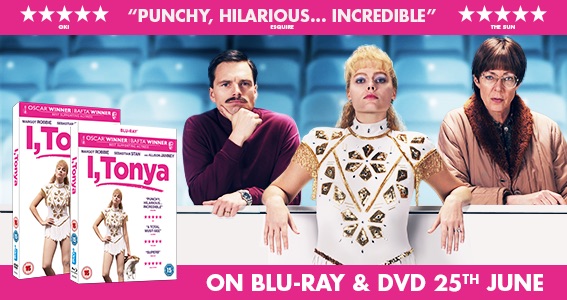 ---
More on the rather wonderful VHS range we revealed last week, an HMV exclusive that sees the retailer working with Universal and its home entertainment partner Paramount on a new range of DVD and Blu-rays packaged in old-school VHS style, complete with a raft of extras. Universal's John Partridge has now revealed some of the thinking behind the range from the studios' perspective. As he told The Raygun: "This was a real passion project for us. We saw the Stranger Things VHS in Walmart and our Australian op-co launched a VHS range with JB Hifi earlier in the year. We thought the UK superfan would respond really well to a VHS style range and that HMV would be a great retailer to deliver that proposition in the best way. The big difference between our range and those others is that rather than just trying to re-create the look of releases from that era, we have literally stuck as closely as we could to the actual CIC UK VHS retail releases from the late Eighties. The artwork, the logos, the label on the VHS cassette are all accurate to the era – we have tried to be as authentic as possible. The Universal logo is the 1980s Universal logo – we had a lot of back and forth with our legal department on that one! The VHS and HIFI logos on the spine are as they appeared in the 80s. Also the artwork – for example the cover of Scarface on VHS retail in the 80s said 'From the Director of The Untouchables' – we added that text back on. The Back to the Future logo is also the one used in the 80s – it is a little flatter and has a more matte effect than the later logo. That thinking extends to the components – you will see from the packshot that we have printed new disc art to make the discs look like cassette tape reels from a videocassette. But if you look closely you will see that the Blu-ray has more tape on it than the DVD - as it holds more information. That's a nice touch. I also really like the bubblegum cards which are pretty authentic – dare we say even better than the originals. So far, response from consumers has been super positive and we are really pleased with the pre-order launch. HMV have been a great partner on this and have been super collaborative, working with us on the look and feel at pretty much every step of the process. We can't wait for fans to get their hands on some genuine 80's nostalgia releases when they release on July 30." More on this, including some glorious images, on our website soon…
Less than two weeks until the BASE Category Showcase and Innovation Forum due to take place at the Picturehouse Central in the West End of London on July 4 and has this week announced another addition to the latter half of the event. Joining the line-up at the forum will be Edwina Dunn from retail expert Starcount. Dunn, along with business partner Clive Humby, helped develop the customer loyalty scheme that became Tesco Clubcard, and she'll be talking about the thinking behind that and offering up to date retail insight. She said: "At a time of dynamic change in the entertainment industry, many of the leading retailers and distributors are looking to create more high-quality content, expand direct-to-consumer offers and deliver more personalised and compelling entertainment experiences to meet growing consumer demand around the world. What better time or forum to share the tried and tested power of consumer science." BASE chief executive Liz Bales said: "To say that we're excited to welcome Edwina to this year's Innovation Forum is an understatement. Having identified and acted upon an array of game-changing insight, she and her team sum up the spirit of the day and indeed the spirit behind everything we aim to drive at BASE. Personally, and on behalf of the delegates attending on the day, I'm also looking forward to hearing about her passion project, The Female Lead, which works to shine a light on diversity in industry in all its forms."
An update from our friends at research company Nahuru, which has released its latest illegal download figures. The company monitors illegal downloads from the Bit Torrent network, giving it unique insight into what those on the illegal side of our business are getting up to. And the biggest throughout the month of April was Avengers: Infinity War Part I, which is certain to become the biggest illegally downloaded film in the UK this year. It was ahead of another Marvel tale, Black Panther, while Sky Cinema exclusive Anon was at number three. Commenting on the figures, Nahuru's Ramy Elmasry said: "Avengers: Infinity War is on course to be the most downloaded film of the year and has already out performed all the other studio releases including Star Wars: The last Jedi. Anon is a surprise hit with audiences not only in the UK but globally where it ranked sixth overall."
---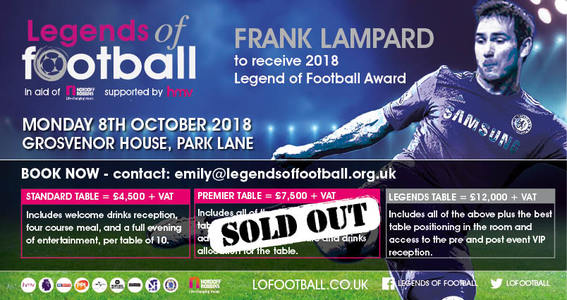 ---
"They always do that. Then what happens is people just pirate the movie and they see it in the worst way possible, like some sh**ty version online, instead of going to a theatre. They go in the end, but I don't like that staggering. I'm really going to get to the bottom of this for you. I'm as pi**ed off about it as you are."
Ant-Man and The Wasp star Evangeline Lilly on the delays in the UK release of the Marvel film, due
to the World Cup, and how it may lead people to illegal downloads…
With the World Cup in full flow many distributors are either hunkering down for the duration or releasing counter-programming although Entertainment showed what could still be done after succeeding with its horror outing Hereditary, which took almost £1.9 million in its first weekend. The only other new entry in the UK box office top 10 was Bollywood actioner Race 3, with £783.000.
Second mention for Sparks in two weeks (we noted their appearance in the forthcoming Blu-ray of disaster flick Rollercoaster last week) and it transpires that Brit director Edgar Wright's next project post-Baby Driver is to be a documentary about the legendary glam synth-poppers. He this week revealed he'd been obsessed with the band since seeing them performing Beat The Clock. He's just finished filming live shows as part of the project…
How online film news works part 97: the big story of the week concerned Disney's plans for the Star Wars franchise. Earlier, the studio was said to have put all its spin-offs, including its Obi-Wan Kenobi and Boba Fett ones, on hold after the perceived failure of Solo. Not so, the Mouse House responded later in the week. They're going on ahead. Meanwhile, every site and his dog reported both stories, the first just rehashed with no-one bothering to check…
Our old pal Will Ferrell is joining the long list of comedians moving over to Netflix, after news that his latest effort is being produced as an exclusive for the svod service. The film, tentatively titled Eurovision, will put the comic's unique stamp on to a tale set around the long-running international song contest. It also probably accounts for his presence at this year's event, unless he really is a fan of the execrable music on offer from the 40-plus competing nations. At least going on Netflix ensures there'll be less "nul points" gags if the film isn't well received…
Clive Barker is back – for the horror guru is said to be involved in a new take on Nightbreed. Borne originally from a story called Cabal, Barker himself has already penned and helmed a feature film take on the horror tale, whereas this new version, which he's helping produce, will be a series for the SyFy channel.
There's a new Creed in town…
We need these action figures…
More end of the world business…
You're on The Raygun newsletter mailing list, which has been running for eight years, because you requested it, have been recommended to us or sent us emails. You can unsubscribe at any time, if you're daft, using the link elsewhere or by emailing as below. But of course, you don't want to do that, do you? We don't share your information with anyone else, we don't like cookies and we're the good guys. We care because you do…
To subscribe to The Raygun newsletter, please email
info@theraygun.co.uk
with subscribe in the subject matter
To unsubscribe, email

info@theraygun.co.uk

with unsubscribe in the subject
For editorial or advertising queries, contact

tim@theraygun.co.uk