MORE 4K ON THE WAY…
HUNT FOR INDUSTRY'S HISTORY…
…AS NEW MAG LOOKS FOR MORE FUNDING
MODERN OFERS UP TWO CANDIDATES…
…WITH A BRACE OF RELEASES…
NETWORK PRAISES PARTNERS FOR EFFORTS
POLICE TARGET ILLEGAL STREAMERS
TRAILERS OF THE WEEK
---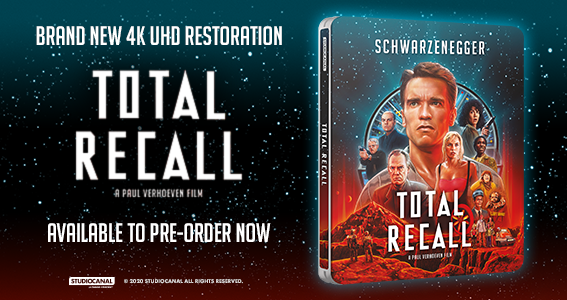 ---
If you can't read this n

ewsletter or see the ads, please click here.
Monday September 21 sees a wealth of 4K Ultra HD releases, with the ultra high-definition format receiving a boost from a number of big name releases – there's a special edition for Goodfellas, back in cinemas to celebrate its 30th anniversary and Stanley Kubrick's Full Metal Jacket, also in two separate SKUs on the 4K format, as well as a four-disc Batman set featuring the first four Dark Knight movies that arrived including and after Tim Burton's 1989 take. So we caught up with BASE chief executive Liz Bales to see how things were proceeding for the format., one that had already succeeded in the first part of the year according to BASE figures. Outlining the performance which is delivering value to the market as well as an increasing volume, said: "We reported on the comparative resilience of premium physical content back in our statement over the summer that also looked at the strides taken by digital transaction under lockdown. There we noted that premium content, including 4K UHD releases were helping to bolster the physical category at a time when it was not being served by meaningful new release content. It's pleasing to see that this strong performance continues apace, with the 4K market up 4 per cent year to date in value terms and 8.5 per cent in volume. 4K's share of market has grown from 16% at this point last year to 20 per cent today with 4K catalogue content now representing 22% of overall Blu-ray sales, equating to a year on year value growth of 42 per cent.
Still on 4K Ultra HD, BASE chief executive Liz Bales continued: "The picture is driven by fans and collectors engaging with premium editions such as the 4K issue of Star Wars: The Rise of Skywalker and of the original trilogy, all of which have performed fantastically and featured in the Official Film Chart in recent weeks alongside other content primed for 4K audiences such as the wonderful Flash Gordon remaster from StudioCanal. As we move through Q4, BASE is working with members to ensure content such as this is front and centre going into the gifting season, and we look forward to a continued strong performance from this corner of the category as the new release market gradually begins to revive."
"Do you," an industry colleague asked us this week, "have any old trade magazines? From the 1980s?" Sadly, the answer is no. When HEW, aka Home Entertainment Week, which, before that, had started life as the UK's first video trade magazine, Video Business, in turn morphing into Video Home Entertainment and then HEW, went into administration at the end of 2008, The Raygun's Tim Murray tried to speak to the administrators to look at its back issues and more. They wouldn't let us even look until we'd entered a sealed bid, making it difficult to gauge what was there. After speaking to assorted companies, we mentioned it to the BFI's home entertainment arm, who in turn spoke to the BFI library. They're there, but, sadly, various rules make it difficult to scan and view them, it's the same, our sources tell us, with the British Library. Here at Raygun Towers, we have comprehensive trade magazines dating between 1994 and 2008, copies of timecode, RRP and more. But what about pre-1994? After speaking to Marc Morris from Nucleus this week, we've realised there's no industry archive, no collection or reference point that can easily be accessed for research, for catalogue releases, for labels small and large to find out about the industry's history. We're now investigating and on the case – do you have old trade press from the early video industry stashed in your loft? Old magazines or marketing materials that can be stored and scanned safely? Let us know if you have, or anyone who might have so we can look further at ways of sorting this… Email Tim at the usual address… "There's a lot of pre-cert and early video material that people need and there's no way of getting to it or scanning it in. Copyright is not really an issue, these companies are lony gone, but people now need to for research and more," said Morris. Let us know what you've got, more in the coming weeks…
---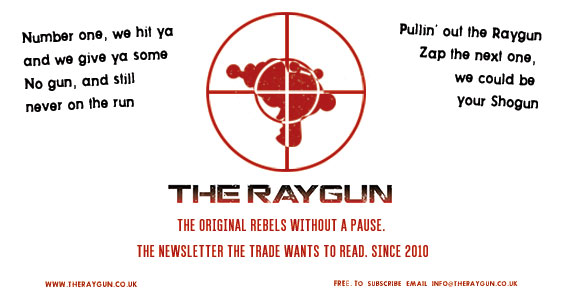 ---
Another appeal, this too is magazine-related. For Simon Brew, former Den Of Geek mainstay, who went swum against the tide in going from digital to print to launch Film Stories and sister title for younger readers and writers Film Stories Junior, has launched a new crowdfunding campaign to ensure the future of his two titles. Both are fiercely independent, eschewing the Marvel and blockbuster coverage of other film magazines, supporting independent homegrown fare and giving new writers their first chance to appear in print, alongside other great coverage. They fully support the home entertainment business and physical media too. Heck, he's also given Raygun editor Tim Murray the chance to pen the odd piece or two for him in both print and online. Brew said: "I'm trying to make at least 18 more magazines, cover dozens more films that otherwise struggle for coverage, bring lots of new film writing to the fore, and give people a way to break into paid writing work as well. With Film Stories Junior too we have here in the UK the world's only regular print film magazine for under 15s, that's also primarily written by them. I've so much more I want to do, but am 100% independent. Hence, the current appeal." As distributors or retailers, or as individuals, this deserves your support. Go here for more
More links and more blowing of our own trumpet, Friday September 18 saw the theatrical and digital release of one of the best films we've seen over the past 12 months, documentary White Riot. Rubika Shah's film, released by Modern Films, charts the formation and early years of Rock Against Racism, culminating in the legendary march and free concert at London's Victoria Park in 1978. The Raygun's Tim Murray has penned a huge feature on the film and the event in the East End more than 40 years ago. It includes contributions from, among others, Bernadette McKeogh, an industry stalwart now working at Elevation after lengthy stints at the likes of Virgin on the retail side and companies such as eOne. You can read it here…
The film will arrive on home entertainment formats before the end of the year through Elevation, it really is one worth supporting. It's available through the Modern Films virtual platform, Curzon Home Cinema, BFI Player and Showcase Now, with TVOD (EST only) from October 5, on Sky Arts in October as part of Black History Month and on DVD in November. It's screened through the summer, as Modern Films' Eve Gabereau said: "We had over 35 previews and Q&As including music and film festivals (some in-person, some virtual) in the lead-up to the release, including BFI London Film Festival, Edinburgh, Glasgow, Cheltenham and SOULFest, as well as All Points East, Isle of Wight, Cineramageddon at Glastonbury, Latitude, Sensoria, Green Man and Govanhill Carnival."
And sticking with Modern Films, the company has not one but two releases on Monday in the shape of firstly Sulphur And White, Outlining its route to market, Modern Films' Eve Gabereau said: "Sulphur and White, directed by Julian Jarrold (The Crown, Brideshead Revisited) and starring Mark Stanley and Emily Beecham, comes out on DVD and Blu-ray after a limited theatrical run and an extended PVOD run. Based on a true story, it was released in partnership with the NSPCC and launched with a Royal Gala including HRH the Countess of Wessex at the Curzon Mayfair."
Also on Monday from Modern Films is The Perfect Candidate. Here's Eve Gabereau on the title. She said: "The Perfect Candidate, directed by Haifaa al Mansour (Wadjda, Mary Shelley), comes out on DVD and more widely on VOD after a pivoted theatrical release in March and an extended PVOD run across Modern FIlms's virtual platform in partnership with cinemas and on Curzon Home Cinema and BFI Player. It relaunches in the UK market with a Limited Edition Girls on Top t-shirt."
And finally from the same company – it's a busy period for the independent outfit – come three new releases all available on TVOD. Here, for the final time, is Eve Gabereau on the releases. She said: "Three new releases on TVOD, including Carmine Street Guitars by Ron Mann and featuring Jim Jarmusch, Japan-set Family Romance by Werner Herzog and award-winning Italian mafia-informant film The Traitor by Marco Bellocchio and starring Pierfrancesco Favino. All were released in the summer under COVID restrictions but found their way theatrically and virtually before now coming out more widely across mainstream platforms.
---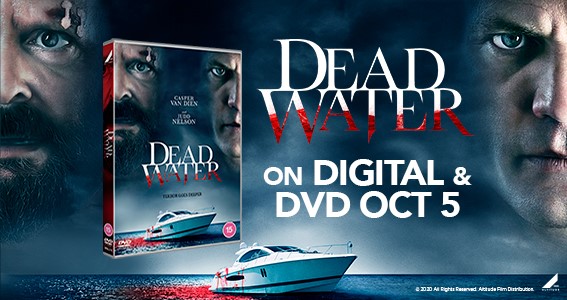 ---
Meanwhile, back to Nucleus, Monday September 21 sees the company releasing Sixties stylish erotica title The Libertine. As ever, given the company and its whole ethos, the film is not only something of an undiscovered classic popular among those in the know, it's also ripe for discovery among film fans and, thanks to Nucleus' involvement, fans of the label are likely to pick it up. What's more, in keeping the company's other releases, it comes complete with a raft of extras. This includes versions of the film, Italian and American, a wealth of additional materials, this includes trailers, a commentary and more, and Nucleus' own work on the authoring. Commenting on the release, the company's Marc Morris said: "It's a film we've wanted to release for a while and it's one we've been tracking for a long time. As usual, we've gone to town with the extras, we always try and go the whole hog with additional material."
Out on Monday September 21 from Screenbound is The Great Buster, which now makes its way to home entertainment formats after a theatrical premiere just before the lockdown hit home. It picked up plenty of coverage then, and has earned more into the run-up for the home entertainment release. Commenting on the title Screenbound's Alan Byron said: "Screenbound is delighted with the mass of positive media coverage that Blue Dolphin has managed to generate on this release with the support of Peter Bogdanovich. From the original theatrical premiere before lockdown with Paul Merton to the current release, As The Great Buster has attracted rave reviews in the quality press and on Kermode and Mayo's show, we are expecting it to perform successfully well into the Q4 period."
Network has revealed its October titles due for release, including new additions to its ever-expanding, exhaustive British Film Collection range, standard issues of recent sold out limited editions and even an excellent new title for its networkonair.com video on demand offering. The British Film Collection titles include Death At Broadcasting House, the George Formby starrer Trouble Brewing and David Niven in The Love Lottery. On the TV front there are Light Entertainment Rarities and The Bruce Forsyth Show from the ABC TV archives, while there are standard releases for The Woman In Black and Monty Python's Flying Circus, with the month completed by the rarely seen 80s drama (complete with a marvellous score) One Summer on to its networkonair platform exclusively. At the same time as announcing its slate, we asked Network md Tim Beddows how the company had bebb performing in a challenging 2020. He said: 'We got through this year with an odd mix of adaptation, moveable feasts, creativity and gathering in. We had our fair share of suffering along the way but now here we are, almost in autumn, with our full complement of staff, with stronger than ever relationships and still releasing some incredible product. One major factor in our durability has been our online store. It has served us and our licensors well over the years but it was never more important to the business than when the virus was at its peak. I'm really not sure we'd have completely survived the devastation without it, to be honest. So I need to take this opportunity to thank all our industry partners and friends for helping us, working with us, supporting us and staying loyal to us throughout this awful period. Likewise my eternal thanks go to the Network team, who have been amazing in keeping everything going, finding new, almost revolutionary ways forward to the point where there's no going back. And the fruits of imposed lockdown months are about to become apparent with releases of The Woman in Black, some beautifully restored, handpicked gems from the archive, such as Willy Russell's 1983 One Summer with David Morrissey, some online/website initiatives and we still found time to pursue acquisitions for some long-awaited, much-anticipated titles for 2021. Don't think we're going anywhere just yet.'
Lastly, in an unprecedented move, police in Norfolk and Suffolk have issued individual warnings to customers of an illegal streaming operation warning them they are breaking the law. The letter from the Norfolk and Suffolk Constabulary Cyber, Intelligence and Serious Organised Crime Directorate have told the customers of a service called GE Hosting that they face up to five years in prison and fines if they continue to use the service and must desist immediately. It's believed the list was obtained during a raid in the summer. Kieron Sharp, CEO of FACT, said: "This is a hugely significant step by Norfolk and Suffolk Constabulary and one that has our full support. It sends a really clear message to those facilitating this illegal activity and additionally to those choosing to consume content in this way – users of illegal services are accountable for their actions and they will be pursued. This will be an alarming wake-up call for people who use illegal streams. No one wants the police knocking on their door. The running of illegal streaming services is a serious crime and by paying for these services consumers are giving their money directly to criminals. This is not a grey area. Piracy is illegal and you run the risk of prosecution and a criminal conviction."
---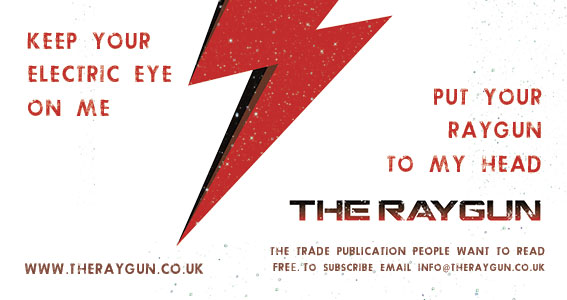 ---
QUOTE OF THE WEEK
According to exclusive figures provided by analytics research firm 7Park Data, nearly 29 per cent of US Disney+ users that accessed the app between September 1 to September 12 purchased the $30 Mulan film — far surpassing other popular (and free) titles on the platform. During the company's last earnings report, Disney said that the streaming platform has amassed over 60 million global subscribers. Assuming that U.S. households make up 50 per cent of that total base (Disney has not yet broken out the exact number of U.S-based subscribers), 7Park's data suggests that, at best, roughly 9 million users purchased the Mulan film for $30 a pop (29 per cent of our estimated 30 million users.) Under that top scenario, net profits would pile up to $261 million for U.S. markets alone.
Yahoo Finance report on Mulan
For days on end, it's been the most pirated movie, crushing all competition by a wide margin. Over the past several days, we've collected various samples of download figures from public torrent trackers. We don't like to publish hard numbers as it's impossible to capture all downloads perfectly. However, it's clear that Mulan was downloaded millions of times through torrent sites alone. We have seen many pirated movies appear online over the past decade but seldomly do the download figures stand out like this. For example, on the first full day that it was online, September 5, Mulan was downloaded 900 per cent more than the second most downloaded film (The Owners). This dominance continued throughout the week when no other movie came close, not even newer releases.
Report from illegal downloading news site Torrent Freak on the same film…

AT THE MOVIES
Music and rock biopics are big business thanks to the likes of Elton John story Rocketman and the runaway success of Queen and Freddie Mercury outing Bohemian Rhapsody. And, given her chequered and fascinating rise through New York's melting pot clubs in the 1980s, from supporting Factory acts such as A Certain Ratio to superstardom, Madonna's story was always one that would be likely to make it to the big screen. And after teasing a collaboration with Juno scribe Diablo Cody (in which she seemed to be putting the writer off her stride and distracting her as much as possible), the singer has now unveiled her own biopic. What's more, not only is she penning the script alongside Cody, she's also going to direct it too. Universal is behind it.
Many is the pop star keen to explore acting, but super-stardom always leads to increased scrutiny and cries of "they can't even act!" (See Madonna's career, mentioned above, for proof of this.) Boy band stars have an even harder time, but Harry Styles seems to still be keen to have a crack after his outing in Christopher Nolan's Dunkirk. Next up from the One Direction member is Don't Worry Darling, a thriller from Olivia Wilde. He is replacing Shia LeBeouf, whose busy schedule couldn't fit it in. Styles joins Chris Pine and Florence Pugh on the tale set in 1950s California desert.
Disney+ is further ramping up its Marvel content, developing a new series that will air exclusively on its subscription video-on-demand service. She-Hulk, for those that don't know, is as the title suggests – a female version of the green behemoth. The tale sees Jennifer Walters, a lawyer, getting a blood transfusion from her cousin Bruce Banner and… well, you can guess the rest. A director has been appointed, with TV stalwart Kat Coiro, whose CV includes the likes of Brooklyn Nine-Nine, Dead To Me and It's Always Sunny In Philadelphia taking up the duties, and another television alumnus, Jennifer Gao, fresh from Rick And Morty, is penning the script. Tatiana Maslany will star.
TWEET OF THE WEEK
AT THE MOVIES
Stellar talent fro Lionsgate…
You're on The Raygun newsletter mailing list, which has been running for eight years, because you requested it, have been recommended to us or sent us emails. You can unsubscribe at any time, if you're daft, using the link elsewhere or by emailing as below. But of course, you don't want to do that, do you? We don't share your information with anyone else, we don't like cookies and we're the good guys. We care because you do…
To subscribe to The Raygun newsletter, please email
info@theraygun.co.uk
with subscribe in the subject matter
To unsubscribe, email

info@theraygun.co.uk

with unsubscribe in the subject
For editorial or advertising queries, contact

tim@theraygun.co.uk