SALES FAR FROM DESPICABLE AS 5M WEEK SET TO ARRIVE…
BLACK FRIDAY MEANS NO MORE BLUES…
CYBER MONDAY ON THE WAY
PHASED CLOSURE FOR BIG BLUE
MORE APPETITE FOR HUNGER
TRUST BUILDS WITH LEGO…
…AND GOES FOR A YOUNGERS AUDIENCE
UNIVERSAL'S HAVING A PINT
BAD TO THE BONE
SHOWCASE HIGHLIGHTS FORTHCOMING TITLES
ESSEX BOYS RETURN…
EUREKA UNVEILS MASTERS SLATE
HORRORSHOW INKS CONTENT FROM CONTENT
BVA AWARDS DATE SET FOR MAY 1 2014
---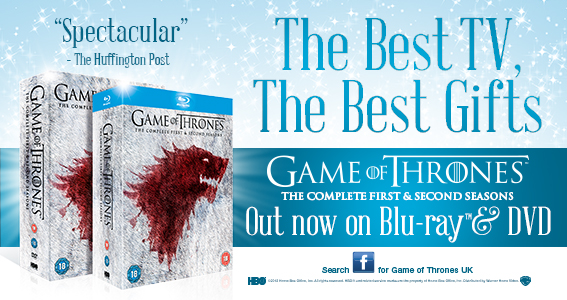 ---
I
f you can't read this newsletter or see the ads, please click
here
It Was A Good Week For
…
Despicable Me 2 and business on the rise at last……
It Was A Bad Week For…

More Blockbuster closures…
It's good news week, as more and more big releases arrive and sales are growing week on week, so much so that, as we write (Friday November 29), the industry as looking at potentially hitting the 5 million mark in terms of sales over a seven-day period for the first time this year. The performance in this week follows on from the second biggest week of the year for the week beginning November 18, which was bested only by the notable period in February when Skyfall was released (and as we all know, Skyfall was a law unto itself). As The Raygun went to press, we were looking at around a 30 per cent growth week on week, a performance boosted by Universal's pairing of Despicable Me 2 and The World's End, with Red 2 from eOne flying the flag for the non-studio sector. Commenting on the performance this week, The Official Charts Company's Martin Talbot said: "Despicable Me is driving trade and is easily the week's biggest seller - 450,000-plus sold already, after just four days, with the additional 1&2 set at number 11 on 28,000 sales. The World's End and Red 2 are the second and third." Next week sees another biggie, with the likes of Man Of Steel arriving in stores, alongside a wealth of other releases.
Meanwhile, today (November 29), also marks Black Friday, a tradition that is slowly but surely spreading to these shores from the US, where it is a well-known post-Thanksgiving Day phenomenon. Amazon has helped it cross the Atlantic, it is now in its fourth year of offering Black Friday deals. There are more than 2,000 offerings on its site, with hour-long offerings on DVD and Blu-ray titles (scores of Tweets in our timeline were directing film fans to deals on cracking titles such as the Kubrick box set). Amazon has turned the event into a week-long sales opportunity, as Amazon.co.uk Ltd md Christopher North explained: "Black Friday Deals Week has become an integral part of the Christmas calendar for UK shoppers who will be online and ready to benefit from incredible savings on gifts for their family and friends. Black Friday deals are always extremely popular so we'll be giving customers a second chance to grab a bargain with the 'Black Friday Reloaded Weekend' on Saturday November 30 and Sunday December 1." The Black Friday offerings were repeated across the likes of Asda, with Zavvi offering up some cracking deals too – it included offers on some of its ever-expanding exclusive Steelbook range.
---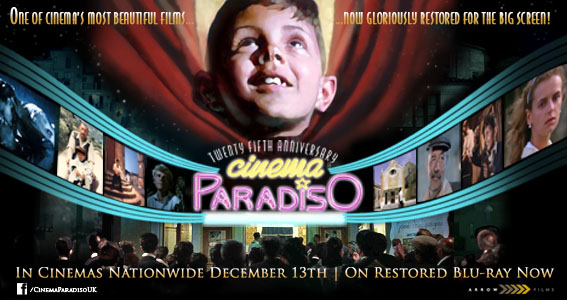 ---
Meanwhile, the Black Friday boom leads in to the biggest date on the online retailer's calendar, Cyber Monday. This is the day when more physical items are ordered than any other. Amazon itself calculated that 6pm would be the moment when sales peaked on the post-payday occasion. Amazon said that on the equivalent day in 2012, more than 3.5 million items were ordered on Cyber Monday, at a rate of 41 items per second. Lorries were leaving its fulfilment centres at the rate of one every two minutes and 10 seconds. The 6pm peak reflects the increasing number of online shoppers using tablets on their daily commute. As Amazon's vp of EU retail Xavier Garambois said: "The expected peak in sales at 6pm on Cyber Monday is interesting as traditionally sales have spiked later in the evening. In fact, in 2011, sales peaked at 9.20pm. The earlier rush indicates that people will be using their commute to get a head start on their shopping or logging on as soon as they get home, so they can relax in the knowledge that their Christmas shopping is done." It will be interesting what the fallout from the Panorama programme that aired will be. From where we were sitting it looked like an idea in search of a story, with many of its revelations being nowhere near as damning as the programme might have you believe… Social media opinion after transmission seemed roughly split down the middle…
It's not just at retail where business is on the up and up. Look over at theatrical, which enjoyed a strong week thanks, in no small part, to The Hunger Games: Catching Fire, which enjoyed a hugely impressive bow at UK cinemas and around the world too. Its UK haul broke the £12 million barrier, including its midnight screenings. Where it really worked is in besting its predecessor, The Hunger Games. That took a touch under £5 million in its opening frame, meaning the sequel was up a whopping 250 per cent on the first film's bow. That went on to make £24 million, a figure which Catching Fire is certain to top. The first in the trilogy ended up with almost $700 million in worldwide receipts, as The Raygun went to press the latest instalment in the ongoing adventures of Katniss and co had already grossed an estimated $423 million around the world. Commenting on its success, Lionsgate's UK ceo Zygi Kamasa said: "We are thrilled with the outstanding box office and audience response to THE HUNGER GAMES: CATCHING FIRE. Katniss and the world of Panem has struck a chord with UK audiences and critics alike with results to substantiate that. We are looking forward to seeing where Mockingjay will take us next." Meanwhile, Lionsgate's UK home entertainment team is readying itself for the release in 2014 of Catching Fire. It will be available to pre-order on physical formats from Tuesday December 3…
This week's bad news, however, surrounds Blockbuster, as you might expect, with the announcement that it is bringing in a phased closure of the chain. It is still hoping to find a buyer for what's left, but it is looking even bleaker for the rentailer. A statement from administrator Moorfield said: "Following the marketing process to find a buyer for Blockbuster, no acceptable offers have been received for the business. As a result, Moorfields will now seek to oversee an effective phased closure, whilst still exploring any offers for the business as a whole or in part. As part of this process, we are today regretfully announcing the closure of a further 30 stores across the United Kingdom and the loss of 182 jobs."
---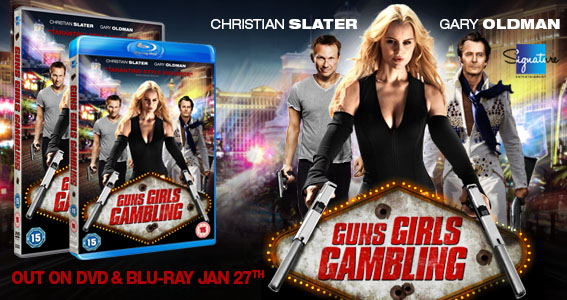 ---
Another week, another smart new ad arrives from the Industry Trust For IP Awareness. Its latest is another that boasts the involvement of Will Ferrell, following hot on the heels of arguably its most successful trailer so far in the award-winning Moments Worth Paying For Campaign, for Anchorman 2. The latest ad, for the eagerly-awaited The Lego Movie, is the latest collaboration between the Trust and Warner, who have worked together on the likes of Pacific Rim. It follows the overriding theme of the campaign, which aims to show just how much work goes into film-making and to steer consumers towards official, legitimate sources for content.
In keeping with recent efforts, it also directs audiences to Findanyfilm.com as the best place to find where you can view legal content. The trailer lands in cinemas today, November 29. The Industry Trust's Liz Bales said: "We're delighted to be working with Warner Bros. Pictures UK again as we continue to evolve and refine our Moments Worth Paying For campaign. It's great to work on a title that reaches both young people and parents – two audience groups that are very important to us as they continue to migrate online. It's crucial that the film industry is connecting them with legal services, making it easy to choose to pay for official content and less likely that they would inadvertently or intentionally access pirate websites." Josh Berger, President & Managing Director, Warner Bros. UK, Ireland & Spain added: "We're pleased to be continuing our work with The Industry Trust on educating audiences on the value of creative content. A great deal of work has gone into making The LEGO Movie, so it's great to be able to highlight this in the trailer whilst engaging young people and parents alike."
As an update on its previous trailer, the aforementioned Anchorman 2, we note with some interest that the trailer has been viewed online almost 320,000 times, a remarkable feat. It should also provide some interesting material for discussion at the Trust's AGM, which is taking place on December 4 in London…
Also notching up plenty of views over the past few days for the Industry Trust has been its latest Screenthing collaboration, aimed at educating younger viewers about the importance of copyright and the amount of work that goes in to creating content. The latest film up on youtube involves the Mandem On The Wall crew and within little more than two days had notched up some 30,000 views. "Who are Mandem?" we hear you ask – it's a show that began its life as an online series and its stars now appear in E4's Youngers. And the fact that you haven't heard of them, means that the Trust has probably got the right people to target the, er, yoot.
We'll have both new trailers up on our website shortly, along with loads of new features – a look at The Wolverine, why Labour understands our business and loads more. Head over to www.theraygun.co.uk…
---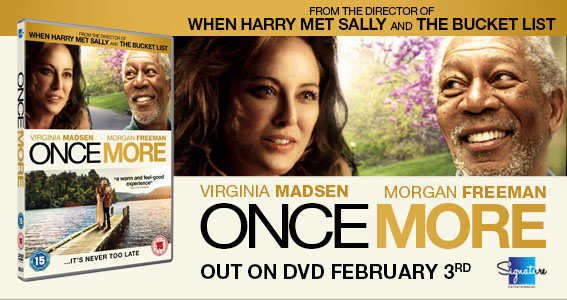 ---
Life, as the old saying goes, looks better through the bottom of a glass and this was certainly true for Universal after it pulled off an innovative promotional stunt for the release of The World's End. For drinkers at West End boozer The King And Queen (ironically in Foley Street, yards from BBC Worldwide's office), were greeted by a message from the film, as well as a call to buy the movie, at the bottom of their pint glass. The message carries a line from the film, uttered by star Simon Pegg, saying: "We're going to see this through to the bitter end. Or the lager end." CJ Lewis manager of the pub, said: ""Universal Pictures (UK) approached us to try out a new way to advertise on the bottom of glasses in the pub, where the message can't be missed, and after seeing the character's in The World's End's commitment to their pub crawl, we thought why not! It's nice to be able to offer a bit of the determination we saw in the movie to our customers, in case they need a little extra encouragement on their night out. Although of course we do ask that they enjoy their alcohol responsibly! We're looking at using the ads with all our drinks, so anyone that isn't hitting the pints of beer will be able to enjoy the message too."
In case you hadn't noticed, the final part of arguably the most talked about show of the year, Breaking Bad, arrived on physical formats on Monday November 25, both DVD and Blu-ray versions of the last season and the complete series landing in stores and online. And Sony Pictures Home Entertainment and its agency DnA have been equally busy over the past few days, pulling off assorted stunts and promotional activity as well as a raft of marketing for the must see programme. Chief among these was a huge piece of graffiti in the heart of London's West End. The artwork, created by street artists and, naturally enough, Breaking Bad fans Aroe MSK and AVK1 (possibly not their real names), was 16 metres long and two metres wide and charts the highs and lows of heroes Walter White and Jesse Eisenberg through the series. It was created in a studio and then erected above the Prince Charles Cinema just off London's Leicester Square. It's all legit too – there'll be no dawn raids on any involved – and it tied in with the cinema's all night screening from Saturday night through to Sunday morning, November 30 to December 1. The Breaking Bad Marathon will show the pilot and then the final 16 episodes of the acclaimed series, with all the usual PCC madness – fancy dress, spot prizes and more – throughout the night. The sold-out event has earned plenty of coverage, as SPHE wisely held back some tickets for competition prizes. SPHE's John Biggin said: "For more on the graffiti, including images, see our website shortly…
---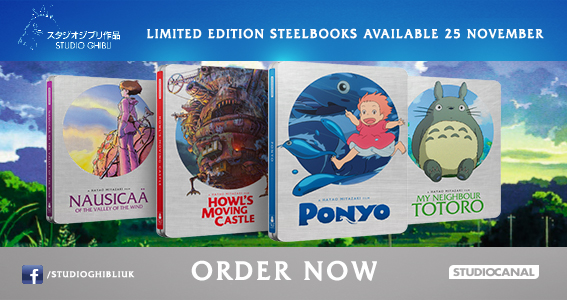 ---
To the Apollo cinema right near Piccadilly Circus in the heart of London's West End for Cinema Showcase, an excellent idea from the Film Distributors Association, aka the FDA, the theatrical equivalent of our very own BVA. The three-day event invites along scores of journalists from all manner of publications and websites and lets them see upfront screenings of forthcoming theatrical biggies from the FDA's membership, both from the independent sector and the major studios. It enables the journalists to see a batch of films in one go and allows particularly those from outside of London to save on travel and assorted costs. There are also Q&As with assorted talent, which again helps improve coverage. It's an excellent idea and helps improve coverage for its members titles. We only got to see a couple of films, having already viewed many of its offerings (Frozen, Free Birds, Nebraska, Inside Llewyn Davis) elsewhere, but we caught Carrie and Only Lovers Left Alive. The former stands every chance of being as successful as this year's Evil Dead remake, the latter is the newest from Jim Jarmusch and stars Tom Hiddleston and Tilda Swinton as vampires and is arguably the most commercial offering ever from indie Soda Pictures. Mark Batey, FDA's chief executive, said: "The Cinema Showcase events are a hot ticket. Quite distinct from the many other media previews scheduled each week, the Showcases are sector-wide platforms at which distributors present a great pick of upcoming titles to packed houses of bloggers, feature writers and editors. In today's world of super-abundant content, the capacity of any media outlet to champion a film and help connect it to its audience is really important, so we're delighted to make these events happen."
We've already had Black Friday and Cyber Monday but, as our industry has shown over the past decade or more, the day after Christmas is Boxing Bloke-day when it comes to home entertainment. Every year a growing slew of lad-friendly releases, featuring hooligans, geezers, shooters and all that comes with it, arrive in stores ready to cash in as fellas flock to stores to both exchange their unwanted Christmas presents and treat themselves to something they want to watch. We've already discussed the likes of Anchor Bay's Vendetta, and another title of this ilk, Essex Boys Retribution, has unveiled its trailer this week, ahead of its December 23 bow. The Fall Of The Essex Boys is one of this year's biggest homegrown home entertainment success stories and its sequel reunites many of the team responsible for the first. Like its predecessor, this is being released by Metrodome, which is gearing up for the release. Producer Simon Phillips, reunited with director Paul Tanter for the project, said: "After the success of The Fall of the Essex boys, which has sold 90,000 units to date, we've continued the story and I am pleased that Paul has delivered an even more exciting, darkly funny and sharper film. I'm very excited that Metrodome has scheduled a Christmas release. The interest in this story means Essex Boys Retribution is THE crime drama to be getting this December."
---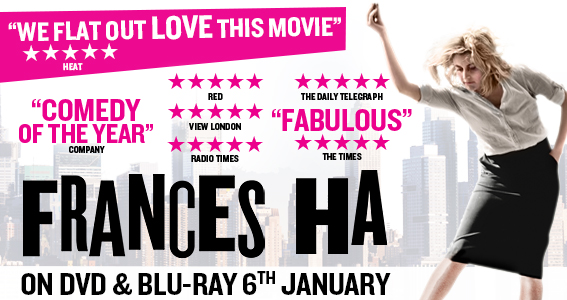 ---
In to next year and Eureka has unveiled the forthcoming slate for its Masters Of Cinema imprint for the first part of 2014. Its impressive slate includes the Computer Chess, currently on theatrical release and, also in January, the first ever Best Picture Oscar winner, Wings, released for the first time in the UK. February sees a release for Al Pacino cop classic Serpico and Fellini's Roma, while in March comes Francesco Rosi's Le Mani Sulla Citta, Australian tale Wake In Fright and Samuel Fuller's White Dog. Commenting on the slate, Eureka md Ron Benson said: "The finest in world cinema abounds across these seven releases, supplemented as always with a spate of special features and extras, all presented with a meticulous attention to detail and design. The same ethos applies to a film we'll be releasing in May, and for which we're thrilled to be able to provide an early sneak-announcement: Robert Altman's
epic 1970s ensemble classic, Nashville, released for the first time on UK home video, in a Dual Format edition."
This week's vod news comes from our pals at The Horror Show TV, as the company has inked a deal with Content Media Corporation that will see more than 50 titles landing on the specialist vod platform, it takes in both catalogue goodies from the likes of Argento and Fulci to newer titles such as Mr Jones and Nothing Left To Fear. Commenting on the deal, TheHorrorShow.TV's co-founder David Hughes said: "Not only do they bring a great number of classic films and exciting new releases to The Horror Show, but some of my personal favourites – such as Lucio Fulci's The Beyond, John Landis' An American Werewolf in London and Dario Argento's Tenebrae. From a volume point of view, it's the biggest deal we've signed to date, as The Horror Show continues to build an impressive user base and a firm fan following." Content Television & Digital evp Jonathan Ford added: "We are justifiably proud of the extensive range of high quality new and classic films in the Content Media portfolio and are pleased that users of TheHorrorShow.TV will have the opportunity to enjoy them in the UK via this exciting new VOD platform."
And we'll end our news section looking even further forward into 2014, with a diary date, as the BVA has announced that its Awards will take place on Thursday May 1. The event will be returning to its regular venue, Old Billingsgate, overlooking the Thames. Sponsors will include B Group London, Creo, Delga Print, the Official Charts Company and Paramount. Award entry forms will be available from Monday December 2, with judging due to take place in February next year. Commenting on the event, the BVA's Lavinia Carey said: "In these difficult trading conditions a company's marketing activities have to be even more effective to ensure new releases and campaigns successfully reach the intended audiences, which will make the 2014 BVA Awards ever more hotly contested. With the impressive innovation and ingenuity on show each year and the wonderful support from our sponsors, the 2014 Awards event will be a fantastic opportunity for our industry to celebrate the incredible hard work devoted to getting video entertainment into people's homes and onto their devices."
---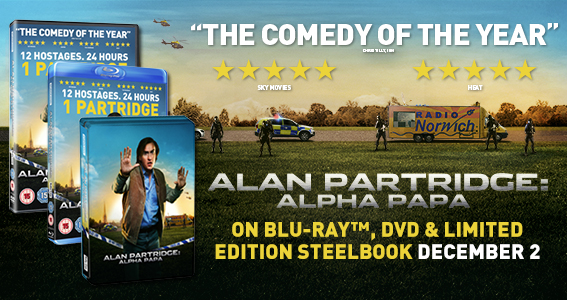 ---
QUOTE OF THE WEEK
"This paradox lies in the fact that these two attitudes are not mutually exclusive. A large majority of EU citizens display strong support for IP and yet consider that, at a personal level, breaking these rules may be justified to cope with the consequences of limited purchasing power or to protest against an economic model driven by a market economy and premium brands. This apparent contradiction highlights the gap that exists between shared principles (that would apply when considering society at large) and the realities of pragmatic and probably more self-centred individual way of life."
An EU report, by the Office for Harminization in the Internal Market, which stated that while 96 per cent of people agreed that IP was important and needed to be protected, 42 per cent said it was OK to illegally download films for personal use…
AT THE MOVIES
We've already covered Catching Fire elsewhere, but it's worth noting the Doctor Who special, Day Of The Doctor, took almost £1.8 million on its one-off Saturday showing in 3D at cinemas, the highest for that kind of screening. The Family took just shy of £450,000 in its opening frame.
He's the comedy creator whose involvement guarantees success, but after a relatively quiet 2013, it looks like Judd Apatow has lined up his next project. Reports have emerged this week that he will direct Train Wreck, starring Amy Schumer. She is a comic who's recently got her own show on Comedy Central…
And more from another big name director and his next project, as Quentin Tarantino has hinted strongly about his next project. The maverick director revealed that his next film will be a Western, although it won't be a sequel to Django Unchained…
Former Gravesend boy Paul Greengrass is said to be eyeing another film, as he is now close to signing on to helm the Stephen King adaptation The Stand…
TWEET OF THE WEEK
TRAILERS OF THE WEEK
Keanu Reeves shows us his big sword…
Remarkable viral marketing for the next X-Men flick, complete with timely JFK association…
New Walter Mitty trailer…
Renny Harlin sword and sandals saga…
Noah likes us, we don't care…
To subscribe to The Raygun newsletter, please email
info@theraygun.co.uk
with subscribe in the subject matter
To unsubscribe, email
info@theraygun.co.uk
with unsubscribe in the subject
For editorial or advertising queries, contact
tim@theraygun.co.uk