THE GIRL WITH THE MILLION SALES
TATTOO'S LOOK CONFUSES CONSUMERS
FIRST THE GIRL, NOW THE WOMAN
ARROW TAKES NORDIC NOIR TO THE BRIDGE
TESCO PUMPS IN CASH TO STORES AND ONLINE
PIRACY: WAR OF WORDS CONTINUES
TRUST GOES LIVE WITH XBOX
LIONSGATE WINS NEW FRIENDS
ELFIE EATS 'EM UP…
AND STRIPPERS GETS READY TOO
ICE IS COOL FOR CUSTOMERS
CLEAR VISION TURNS GREEN AT THE O2
HUMAN, UPSTAIRS TAKE TO TWITTER
HOUSE RULES FOR BBC
WORLDWIDE APPOINTS
TREME'S BLU EXCLUSIVE
G2'S IN TRANSIT
BUSINESS AS USUAL AT MoC
ARROW FACES ITS DEMONS…
…AND ANNOUNCES VIDEO TREATS
LOVEFILM LOVES THE RAIN
CONGRATULATIONS
RELEASE OF THE WEEK: WAR OF THE DEAD
TRAILERS OF THE WEEK
---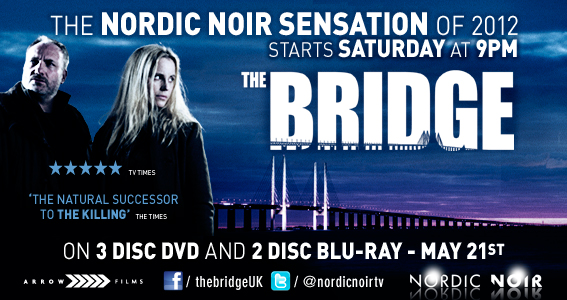 ---
If you can't read this newsletter or see the ads, please click
here
It Was A Good Week For…
Tesco, announcing £2.5 billion in profits, although…
It Was A Bad Week For…
Tesco, this week's under fire in the press retailer, as its profits fell by all of one per cent…
Monday sees the release of SPHE's David Fincher directed remake of The Girl With The Dragon Tattoo, so what better time to take a step back and assess the success of Momentum's original foreign language The Girl With The Dragon Tattoo, the first adaptation of Stieg Larsson's bestseller. For less than two years after it was released, and on the back of a huge uptick in sales on the back of Sony's Daniel Craig version, the original Swedish film has now sold more shattered the 1 million unit barrier on DVD and Blu-ray. It's a remarkable feat for a subtitled film and is testament to Momentum's canny marketing and is yet another success story for the independent, alongside such recent successes as The King's Speech and its ongoing achievements in the DTV and limited theatrical sector. The company's Kristin Ryan said: "It's great to see that there's such a massive appetite for the original film. Sales of 1 million the week before the DVD release of the remake is nothing short of fantastic."
SPHE's release is out on Monday, and we note with interest that the on-body art (the image on the disc) closely resembles that of a DVD-R, with the film's name seemingly written on in market pen. It's been done before, but the design caused confusion in the US on its release, so much so that US rentailer Redbox had to put up a note on its website to ensure consumers that it was an official release. We stuck a picture up on our
Twitter
account, if you want a look…
Speaking of Momentum's purple patch, the latest biggie from the company, The Woman In Black, has now officially been confirmed as being released on June 18. It is the most successful British horror film ever, and also one of the biggest earning horror films ever at UK cinemas. We'll have more on this in the coming weeks – keep 'em peeled for some special activity and editorial – but in the meantime, as Momentum's Kristin Ryan said: 'The Woman In Black took the box office by storm and is the highest grossing British horror to date. Sales since going on pre-order have been fantastic and we're expecting great things on release."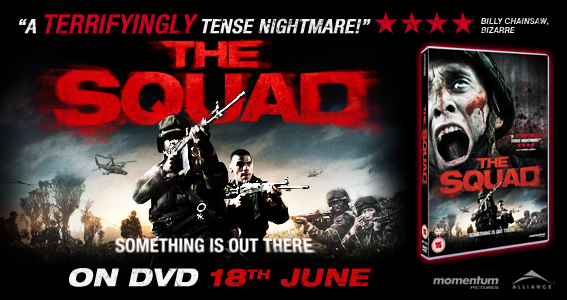 ---
The Girl With The Dragon Tattoo, of course, loosely fits into the Nordic Noir genre, the Scandinavian crime genre that takes in such hits as The Killing, the TV phenomenon that has shifted xxx units across its two series and complete box sets so far for Arrow. It's been such a success that the company has now launched its own Nordic Noir imprint. And now, after the success of The Killing, comes The Bridge, due to launch on BBC4 (home of The Killing et al), on Saturday (April 21). The programme has already from a front cover of the
Radio Times
and loads of other coverage (it's a genre much beloved of the quality press) and is due from Nordic Noir via Arrow on May 28. As the company's Jon Sadler said: "The Girl With The Dragon Tattoo and the Millennium trilogy books by Stieg Larsson, their subsequent films and re-make really paved the way for a genre that had hitherto only been serviced by Henning Mankell's Wallander, in print and on the small screen. So when The Killing came along the it really hit a zeitgeist moment. Being able to follow that success up on DVD so soon afterwards with the Killing 2 and Borgen, and now the most commercial of all the Nordic crime series, The Bridge, we really are going to see an even greater appetite than ever before, which in turn gives our catalogue a major boost. The Nordic Noir range has massive long-tail potential and with The Killing III and Borgen II on the horizon, as well as more Wallander - with the original actor Rolf Lassgard, plus his soon to be aired series Sebastian Bergman, 2012 really is going to be a vintage year for the Nordic Noir label."
It's been a mixed week for Tesco, the latest retailer to come in for a battering from the ever-sensitive British press over its sales figures. Many trumpeted the fact that the British had fallen out of love with the retailer (to the tune of £2.5 billion in profits for 2011/12, although this figure did represent a one per cent drop). Better received were the plans for its mammoth £1 billion investment in both its stores and online offering…
Talking of press coverage, it's been another long week in the world of piracy, copyright and the likes, with our old pals at The Guardian dividing a whole week's worth of coverage on "the battle for the Internet", which, at times, managed to lump in anyone against copyright infringement as some kind of threat to world peace and freedom of speech. There were some balancing articles, but it gave a platform to multi-billion dollar Internet giant Google to rail against copyright… Here's
one article
that's worth a look, especially for its comments
Some positive news from the fight against piracy though, with the news that the Industry Trust For IP Awareness has teamed up with Xbox LIVE to bring its worthy Moments Worth Paying For campaign to the Xbox LIVE. Its an important move as it perfectly targets the crucial 16 to 24-year-old male market. The initiative allows Xbox LIVE users to watch and vote on their favourite scenes from selected films, and also win crucial Microsoft points. There's plenty more activity, including involving popular presenters Dan Maher and Andy Farrant. The Trust's Liz Bales said: "Tackling digital copyright theft is one of the biggest challenges facing the UK film and TV industry, and indeed many of the other creative industries, including gaming. We are committed to using innovative and inspiring campaigns to engage film fans around the value of creative content. The Xbox LIVE tie-up is the first of its kind to blend branded content and editorial endorsement across the platform. We're confident the concept of Moments Worth Paying For will be delivered in an interactive way to thousands of gamers."
---
Another week, another major development in the online arena and Lionsgate has announced that its big teen actioner Abduction is now available to buy and watch via Facebook. It offers, as Lionsgate notes, a "new viewing experience", using the new social cinema app, offering fans the chance to chat and share information with their friends. Lionsgate's home entertainment md Nicola Pearcey said: "We are thrilled to offer the opportunity of a brand new viewing experience to our highly social, technology savvy movie fans with the release of Abduction on Facebook. As our industry is constantly evolving, this new viewing experience highlights the importance of engaging with movie lovers across all platforms in an innovative manner."
To the Vue Cinema in Leicester Square, London, for Kaleidoscope's premiere of the latest outing from the producer who seems to get a mention on here every week, Jonathan Sothcott, Elfie Hopkins. You may even have spotted some of the subsequent stories about the film online – the event had generated more than 50 articles online within hours of the event, notching up 20,000 plus views in less than a day. The event was helped by the attendance of star Jaime Winstone and her dad, Ray, who makes a cameo in this unique Brit-based tale of amateur sleuths and strange goings on that is part thriller, part chiller. You can see the coverage
here
– apologies for the Daily Mail link, but let's not forget this is the most visited newspaper website in the world. The film was previewing on Thursday (with every one of the 25 venues selling out), ahead of its general release Friday (April 20) and will arrive as a home entertainment release later in the year. Our opinion? It's both genre-busting and, thanks to the likes of the Winstones, a very commercial proposition… Kaleidoscope's Adam Sergeant said: "The premiere event on Monday night at Vue was an overwhelming success. The media response was astonishing and the cast are extremely supportive. This is a very encouraging beginning to a campaign that will run without break through to DVD and BD release in September."
Also from the Sothcott and Kaleidoscope pairing comes a title we've already written about, the wonderfully titles Strippers Vs Werewolves. The film is picking up lots of online interest, thanks, in no small part, to the interest, ahem, aroused because of its name. This too will benefit from a London premiere ahead of its May 7 home entertainment release, with the stars out in force – both the titular strippers and werewolves should be in attendance, including a smattering of familiar UK faces and, in the case of the former, bodies too, which should guarantee it further coverage. The title will be supported by online advertising, going lustily after the lads' market, crucial for a title such as this, and supplemented with further press advertising.
Sticking with Kaleidoscope, the company has acquired worldwide rights (outside of the US) for Ice-T's Something From Nothing: The Art Of Rap, a documentary in which the rapper, with the help of scores of the biggest names in hip-hop, dissects the craft of rapping. Kaleidoscope will oversee a theatrical release in the UK and other territories in July, ahead of a Q4 home entertainment release, while its include innovative elements such as a live Q&A with the star beamed to cinemas via satellite. Kaleidoscope's Spencer Pollard said: "The Art Of Rap is a film that we have been tracking for nearly 18 months now. We have been hugely excited by the potential of the film from day one and now it is completed, we have been blown away by its potential. It is truly unique and in our eyes, the best rap film ever made. We are delighted to be partnering with Indomina who share our global vision for the film and have very exciting plans for their release in North America and we hope it becomes the start of an exciting collaboration between our businesses." You can see the trailer
here
.
---

---
In a busy week for The Raygun, we've been, among other things, down to the
O2 arena in south east London. For in case you missed it, the World Wrestling Entertainment organisation (the WWE to you and me) has been in town as part of its latest foray into the UK and Europe. The mini-tour included two nights in the capital, with assorted retailers and The Raygun attending as guest of UK DVD and Blu-ray licensee Clear Vision. It gave the label a chance to remind us of the enduring popularity of the WWE and its superstars (the arena was packed with hollering and whooping fans on Tuesday night) and also see some of Clear Vision's marketing up close and personal. This included ads on the giant screens for its current and forthcoming releases, as well as, as noted here, a green screen photo opportunity that saw scores of fans queuing up and getting their picture on the sleeve of new release The Best Of Raw And Smackdown 2011, an initiative that will be further boosted by activity on Clear Vision's increasingly high profile social media. The Raygun and junior correspondent availed ourselves of this opportunity, the event has also served to reinvigorate our younger fan's interest in the world of the WWE. All this is the start of a busy period of activity for the company which will culminate in its release of Wrestlemania in the summer. Clear Vision's Ben Stanley said: "As we look to further develop stronger retailer links with our key brands, the importance of direct call to actions has become even more relevant. With the 02 the green screen photo opportunity, we allowed fans to engage with a larger than life global brand, while also allowed the opportunity to drive sales directly to a key retailer with a strong money off call to action. Give out a flyer and chances are it will be dropped on the floor, but offer a photo with the voucher and chances are it will make it home, enhancing the chance of it being redeemed. In addition to this, a team were on hand to directly upload these to our silver vision facebook site, significantly increasing the likes of the page, offering a community vibe for fans to interact, plus increasing significantly our opportunity to see as a number of fans made these photos their profile pics on facebook."
More television-related material now, and it's a busy Monday on April 23 for BBC Worldwide, launching two recent successes, although wildly differing, TV success stories on to DVD. First up is Being Human. The acclaimed series s now up to its fourth season and is still performing strongly both in terms of critical and audience reaction. The release has also benefited from a Twitter campaign through the BBC Shop helping raise pre-awareness, with further online advertising to come.
Also benefiting from a Twitter campaign is another April 23 release, Upstairs Downstairs (although what Sir Hallam and Lady Agnes would think of that is anyone's guess). The above the line campaign for this second, complete series of the franchise which has returned to our screens after a long lay-off, kicks off in earnest on Sunday in the Sunday Telegraph, with more ads to follow in the likes of The Times and the Radio Times.
Lastly, from BBC Worldwide, we don't know about you, but we were glued to the second series of Simon Amstell's Grandma's House on BBC2 on Thursday night. The presenter cum stand-up comic turned writer and actor returned as, er, himself in the new series, and he's now living with his titular relative in her home, as his career falters. The writing us supremely sharp and the series was rated the comedy of the week in the Radio Times, while The Guardian's Grace Dent said it was ""some of the sharpest TV I've watched so far this year". All of which has, BBC Worldwide noted, created "a fantastic buzz" ahead of its DVD launch on May 28.
---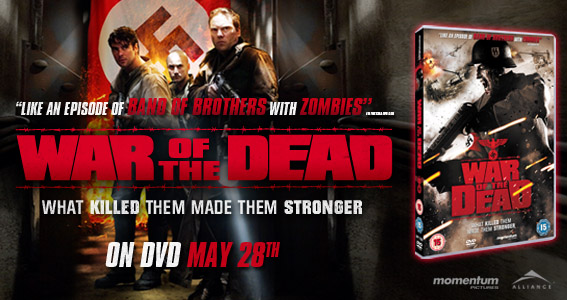 Appointment news meanwhile from BBC Worldwide, where Claude London has been promoted to the role of digital director for consumer products. He will report directly to consumer products md Paul Dempsey and his remit includes digital delivery of BBC Worldwide product, taking in all elements of download to own and electronic sell through He will also be looking at developing next generation digital consumer products involving BBC brands and product. Dempsey said: "I am delighted that Claude will be taking on the role of digital director. As the Consumer Products Division continues to deliver on its strategy of extending fans' enjoyment of their favourite shows, our digital business is becoming an ever more vital part of our ongoing success. I very much look forward to working with him in this new role." London added: "This is a very exciting time to be working in this space as we look to make BBC Worldwide's great content available to audiences in new and ever more exciting ways."
Yet more television now, and April 30 marks an interesting release from the leading purveyor of US television HBO. For the second series of Treme, the New Orleans-based drama from, as legend has it, "the creator of The Wire", will be released exclusively on Blu-ray with a four week window ahead of the DVD release. The move is a supportive move for the newer format from HBO, which says it is "very excited" about the release. The company's Sophie Knight said: "This is a fantastic opportunity for us to give the Blu-ray the attention that it deserves, whilst communicating the benefits of Blu-ray to our audience. And for Treme, the benefits are plentiful; the jazz and blues soundtrack itself warrants that extra sound quality, alongside exclusive bonus features." She added: "We're spending to support the Blu-ray, advertising the release in a nationwide press campaign, and targeting the online fan base through social media efforts across Facebook and Twitter. We've also got some exciting activities planned as part of our PR campaign, with a 6-piece marching band delivering Treme themed press teasers and refreshments to key media the week prior to release, a partnership with Jazz FM both online and on the radio, and an all important Treme themed Bourbon tasting on the day of release." (We'll hopefully be at the latter event…)
We've talked a bit this year already about G2 Pictures' expanding slate, not least in the films coming from the After Dark horror set-up and the Joel Silver stable. April 9 saw the first title from the Silver and After Dark set-up arrive on DVD, with the release of the Jean Claude Van Damme martial arts actioner Dragon Eyes. We saw plenty of the TV advertising for the release, and G2 has said it is "very pleased" with initial sales for the title. Next up from the Silver and After Dark pairing is Transit, a thriller that stars, among others, Jim Caveziel and Diora Baird. This tale of a ruthless gang of criminals, a supposedly normal family and the missing haul from a heist gone wrong, is benefiting from a limited theatrical platform release this week, with DVD and Blu-ray, supported again by a targeted TV advertising campaign, following on May 7.
It's business as usual at Eureka's groundbreaking Masters Of Cinema imprint following the announcement that one of the original founders, Nick Wrigley, is leaving the operation at the end of May. Wrigley established the Masters of Cinema series on home video for Eureka, which has become one of the most respected specialist classic cinema labels, not just in the UK, but overseas too, with a reputation approaching that of long-standing US specialist Criterion. News emerged this week of Wrigley's departure and, in a statement, Eureka md Ron Benson said: "I would like to thank Nick and express what a pleasure it has been to work with him over the past 8 years. However I wish to reassure everyone that the Masters of Cinema Series will continue as before. Our remaining dedicated team will be providing the same high standards into the future, meeting and exceeding expectations as we have done in past." The next Masters Of Cinema releases, due on Monday (April 23), include the next in its ongoing deals with major studios, Alfred Hitchcock's Lifeboat, and a brace of Japanese titles, Ugetsu Monogatari and Sansho Dayu. The official unveiling of its quarterly titles have become huge online occurrences, it will be revealing its Q3 line-up early in May.
---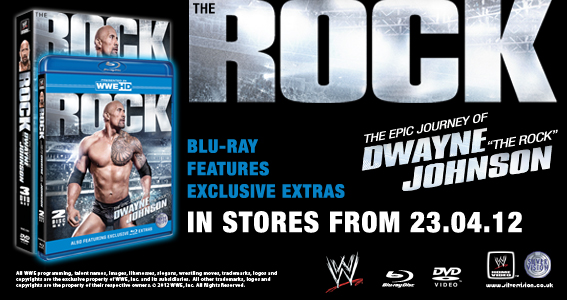 ---
Back to Arrow, and the company's impressive Arrow Video imprint is finally nearing the release date for its ambitious Demons and Demons 2 releases, available across DVD, Blu-ray and limited edition Steelbook versions, out on April 30. The two films are legendary demonic zombie Italian horror tales, brought to the screen by horror legend Dario Argento and director Lamberto Bava. They will include an exclusive comic book sequel, Demons 3. The label's Francesco Simeoni said: "We started the project over a year ago and it's finally coming to fruition, after being delivered masters we deemed too poor to release, we went back to the negative and restored the films at the celebrated Cineteca di Bologna restoration house and packaged in a Limited Edition SteelBook as well as deluxe DVD and Blu-rays. It's been a gargantuan undertaking with the restoration, extensive brand new special features and the packaging but these films are shaping up to be one of our most successful Arrow Video releases. We're continuing to keep the quality as high as possible and retain our best label of the year award from the Guardian."
Arrow Video has also given us at The Raygun an exclusive sneak preview of its Q3 slate of titles too, due to be announced, with much noise and Internet chatter, we would suspect, this Monday (April 23). Its slate of video-friendly classics and titles familiar to anyone who spent any time in a rental store in the 1980s, includes legendary British actioners Who Dares Wins and The Wild Geese, paired with European counterparts The Commander and Code Name Wild Geese, which both star Lewis Collins. Also from Arrow Video comes a trio of Troma Films, including Class Of Nuke 'Em High and Lady Snowblood and Lady Snowblood 2, the inspiration for Tarantino's Kill Bill duo.
In case you've been too busy to look out of the window this week, the weather has been a bit on the miserable side, with plenty of rain. So what better time than to issue a press release extolling the greatest rain-based moments? That's just what LOVEFiLM did this week, capitalising on the April showers by putting together a poll of consumers' favourite rain scenes in films. Top of the pile was the battle for Helms Deep in The Lord Of The Rings: The Two Towers, followed by rain-soaked scenes in Blade Runner and The Shawshank Redemption. Singin' In The Rain was fourth. And of course, the release added that consumers didn't need to leave their homes, because they could stay in and rent by post or stream films via LOVEFiLM Instant.
And we'll end with a hearty congratulations to Spirit supremo and bona fide industry veteran Robert Callow and wife Kelli, herself a former senior executive at the likes of MGM and Universal, on the birth of their first child, son Benjamin John Callow, a bonny bouncing baby weighing a healthy 8lb and 15oz. Congratulations from The Raygun and, we're sure, the rest of the industry. That's going to be some head-wetting and given the family pedigree, we're sure the lad could well end up joining our industry…
---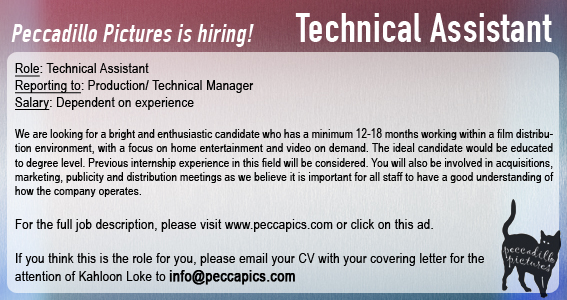 ---
As noted elsewhere this week, Momentum is something of an expert when it comes to DTV and limited theatrical platform titles and one of the next to land from the company is the war meets horror genre crossover War Of The Dead. The May 28 release is expected to follow in the footsteps of eOne's hugely successful Dead Snow, the first fully fledged Nazi to zombie war flick, a genre that War Of The Dead slots neatly into. As Momentum's Adam Eldrett said: "War Of The Dead is a genre movie fans' dream and we are recognising this by working with publications such as Bizarre who are due to screen the film as part of Billy Chainsaw's infamous CUT! screenings. The film will also be a part of KAPOW! in May (18-19), head down to the cafe at this UK equivalent of Comic-con where film fans will be able to scan QR codes to receive a taste of Nazi zombie madness. We will also have a strong online campaign in place ahead of release on May 28 and there are also some very limited edition T-Shirts currently being made available as competition prizes on a host of relevant websites."
"I haven't tried it for many years but when you go on a pirate website, you choose what you like; it downloads to the device of your choice and it will just work – and then when you have to jump through all these hoops [to buy legitimate content], the walls created are disincentives for people to buy
Google co-founder Sergey Brin, criticising Hollywood and studios for threatening Internet freedom by clamping down on piracy…
Battleship, the Universal game to blockbuster film outing, entered the UK box office charts at number one in its opening frame, taking £3.8 million in its first weekend. Lionsgate's much talked about horror The Cabin In The Woods was the other new entry, at number three, with £1.6 million in receipts. And as noted in a feature on our website www.theraygun.co.uk (in a look at the recent FDA yearbook), Titanic has, thanks to its current 3D outing, now amassed a further £8 million adding to its total, pushing it up two places in the all-time UK box office chart, where it's now second only to another James Cameron title, Avatar.
The industry, or at least those who still head south to France's Cote d'Azur in May, were poring over the announcement of this year's Cannes film festival. Acquisitions executives were looking at what films they were going to miss in the competition, while journalists were already planning their reviews, er, sorry, we meant their schedules and what they most wanted to see. Among those in and around the competition were Ken Loach's new outing, The Angel's Share (more of a comedy than some of his previous outings), David Cronenberg's newie, Cosmopolis, starring Robert Pattinson in this tale of a Wall Street billionaire, Walter Salles' take on Jack Kerouac's On The Road, starring Pattinson's Twilight co-star Kristen Stewart, and Michael Haneke's latest, Amour. More Hollywood big names come in the festival opener, Wes Anderson's Moonrise Kingdom, and Killing Them Softly, with Brad Pitt. For more, see some trailer action below…
With The Hunger Games still packing out cinemas (it will have passed £20 million at UK cinemas by the time you read this), there's already fevered speculation about the sequel to the first in Lionsgate's franchise. According to reports this week, the hunt for the director to Catching Fire is narrowing, with Moneyball helmer Bennett Mill and the man behind I Am Legend and Water For Elephants, Francis Lawrence in the frame.
Disney is resurrecting one of its old theme park rides for a forthcoming feature, according to reports from the US. Mr Toad's Wild Ride will follow The Pirates Of The Caribbean from the amusement park to the big screen and beyond, although the ride, initially based on Disney's take on The Wind In The Willows, even though it's no longer in one of its parks (Florida). The film will be directed by Pete Candeland, previously a pop promo helmer for the likes of Gorillaz. A version of another of its rides, 20,000 Leagues Under The Sea, is also said to be in development, with David Fincher set to direct.
Only room to blow our own trumpet this week, but we've got plenty up on our website, including some great research and data from the FDA. Head to
www.theraygun.co.uk
for more…
Channing Tatum is a stripper. The Internet says phwoarr! Here's Lionsgate's Magic Mike, in all his glory…
In case you missed it, here's the new Prometheus viral. We must say, we've been trying to avoid some of the hype on this, but this really is excellent:
The arrival of the new Cosmopolis trailer coincided with the Cannes announcement…
Also at Cannes, new from Ken Loach:
And our last Cannes related goodie, based on Kerouac's classic…
To subscribe to The Raygun newsletter, p
lease email
info@theraygun.co.uk
To unsubscribe, email
info@theraygun.co.uk
with unsubscribe in the subject