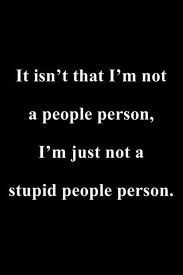 I received
this email
this week from the Oklahoma County GOP and the hypocrisy just floored me.
"Al,

I hope that we can count on your vote for Oklahoma County's Republican Candidate for County Sheriff.
Matt Jackson,

County Chairman
Jay Mandraccia,
County Vice-Chair
Steve Kern,
State Committeeman
Cheryl Williams,
State Committeewoman"
I know that Cheryl Williams is a conservative and Steve Kern should be a conservative yet I've yet to hear a peep out of any of the four Oklahoma County GOP officials over the defection of the four Republican Oklahoma County elected officials. Oklahoma County Treasurer Butch Freeman, Oklahoma County Commissioner Ray Vaughn, Oklahoma County Clerk Carolynn Caudill, and Oklahoma County Assessor Leonard Sullivan all turned on the Republican Party and endorsed Democratic sheriff candidate John Whetsel.
And until they do address the defection of these four traitors to the Republican Party how dare they send out an email asking if they can count on anyone's vote? All four of them need a ton of emails and phone calls that ask them what the hell they think they are doing by maintaining silence. Silence is nothing more than support for this treason and if any of them have called for a County board meeting to censure these four renegade Republican officials I'd like to know about it.
Here are their email addresses and phone numbers. Give em hell, don't take any answer except they are setting a board meeting ASAP and make them publicize the event and allow all Oklahoma County Republicans to attend and have a voice.
| | | | | | | |
| --- | --- | --- | --- | --- | --- | --- |
| Matt | Jackson | Oklahoma City | 405-650-6674 | 405-286-5439 | 405-286-1557 | |
| Jay | Mandraccia | Edmond | 405-348-4068 | | | jaykitty21@cox.net |
| Steve | Kern | Oklahoma City | 405-942-3504 | 405-235-4696 | | srkern@sbcglobal.net |
| Cheryl | Williams | Edmond | 405-818-8481 | 405-340-4803 | | |
Here are more Oklahoma County GOP officials that should also be held accountable if they don't endorse the censure of the renegade Republican officials:
| | | | | |
| --- | --- | --- | --- | --- |
| Evelyn | McCoy | Oklahoma City | 405-721-7332 | dmccoy17@cox.net |
| Daniel | ` | Midwest City | 405-919-5730 | danielmcclurejr@gmail.com |
| Wanda | Martin | Midwest City | 405-821-4347 | wandamartin2222@yahoo.com |
State GOP Chairman Matt Pinnell
continued his bleating this week
by patting himself on the back because the legislature and state offices are held in Republican hands then ended with a plea to not forget about the county elections.
"From sheriff to county clerk to county commissioner, electing common sense conservative to local offices is critical to the future growth of our Party. And even more importantly, it sends an undeniable statement to many parts of this state that you don't have to be a registered Democrat anymore for your vote to matter.

This has been the Democrats' strategy for the last 100 years- "If you want your vote to count you better be a registered Democrat." Hate to break it to them, but those days are over. As each and every Republican candidate wins another courthouse race, the Democrats' line of defense becomes weaker and weaker.

We have 8 days till Election Day. Please don't forget about these local races as they need just as much help as our other candidates. Remember, every time a Republican wins a local race the Oklahoma Democrat Party gets more nervous- so let's freak them out this November!"
I hate to break it to you Matt but seeing the four Republican elected officials endorse the Democratic sheriff candidate just shows that not only did the Democrats infiltrate and capture the courthouse offices, they also walked up in front of you, turned around, dropped their britches, and mooned you. As you are the person responsible for enforcing the GOP rules according to the GOP Party Rules it is you and you alone that is ultimately responsible for their treason.
And I hate to break this to you as well Matt but only a complete idiot would bleat about winning courthouse races when the courthouse officials we have are giving you the finger and laughing in your face.
Here is a list of State GOP officials that need emails and phone calls. Light em up…
Matt Pinnell - Chairman and Executive Director
(405) 528-3501 |
matt@okgop.com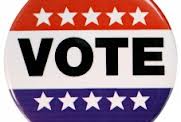 Last Reminder on the State Questions
Remember; vote no on 762, 764, and 765
Governor Fallin jumped into the State Question debate this week when she sent out
her recommendations
for the November 6
th
State Questions. She did come out in support of a no vote for SQ 762 after we pointed out the problems with taking the Governor out of the loop on pardons and paroles. But she did as predicted and came out in favor of SQ 764 and 765 despite both issues going against the Republican Party Platform. SQ 764 is another corporate welfare bond selling program that her masters at the State Chamber want passed and SQ765 is her power grab over the DHS agency, using a bill that is unclear as to exactly how the legislature will create a new welfare organization and whether or not the House of Representatives is going to have a say in how things are ran.
Below are Fallin's recomendations, not ours!
VOTE YES :SQ 758: Reduce the cap on the maximum annual tax valuation increase for homestead properties and agricultural land from 5 percent to 3 percent.
Governor Fallin's statement of support: "Under our current system, many property owners have seen their property taxes automatically increase 5 percent each year. State Question 758 would lower the maximum annual increase on homestead and agriculture properties. Passage of State Question 758 would provide needed tax relief for homeowners by controlling the rapid increase in property taxes many taxpayers have struggled with in recent years."
VOTE YES SQ 759: Ban affirmative action in state employment, education, and contracting


Governor Fallin's statement of support: "Passage of State Question 759 would ensure decisions on state employment, education or contracting awards will be based upon individual merit for all Oklahomans."
VOTE NO SQ 762: Removes the governor from parole process for nonviolent offenders


Governor Fallin's statement of opposition to SQ 762: "As governor, I have been entrusted by the citizens of Oklahoma to serve as a safeguard in the pardon and parole process. I remain supportive of the general concept of removing the governor from the pardon and parole process in order to streamline the procedure for criminals with no history of violence.

However, recent events have led me to believe now is not the right time for the governor's office to be removed from its oversight role of the Pardon and Parole Board.

It appears State Question 762 would define non-violent offenders only by their current offense and would not mandate the consideration of past violent behavior. Since taking office, I have denied parole for 437 offenders, who would be considered 'non-violent' under the terms of State Question 762, keeping them off our streets and out of our communities.

In the interest of public safety and the well being of Oklahoma, the governor's office should continue to provide this oversight until additional reforms and changes can be made at the Pardon and Parole Board. Therefore, I do not support State Question 762.

My office will continue to work with the Pardon and Parole Board, the legislature and the legal and law enforcement communities to pursue reforms that will deliver efficiencies while protecting public safety."

VOTE YES SQ 764: Creates a $300M bonding authority for the Oklahoma Water Resource Board (OWRB) in the case of water and sewage treatment loan defaults. Governor Fallin serves on the steering committee for the Yes on 764 campaign.


Governor Fallin's statement of support: "According to the 2012 update of the Oklahoma Comprehensive Water Plan, there will be a significant need for updating and expanding the state's drinking water and wastewater infrastructure needs in the next 50 years. State Question 764 would allow the Oklahoma Water Resources Board to create a reserve fund to leverage available funding for future water infrastructure projects. Passage of State Question 764 would help ensure the delivery of and access to safe drinking water supplies and reliable wastewater infrastructure."

VOTE YES SQ 765: Eliminates the commission overseeing the Oklahoma Department of Human Services (DHS) and transfers its powers to the Legislature and Governor.


Governor Fallin's statement of support: "Currently, the Department of Human Services is largely governed by a volunteer board which, however well-intentioned, does not answer to voters. The passage of State Question 765 will put authority for appointing an agency director in the hands of the governor, who was chosen to represent the people of Oklahoma and whose job it is to be responsive to their concerns. I am supportive of State Question 765 because it offers the governor more flexibility to pursue the reforms and improvements needed to keep Oklahoma children safe and to deliver higher quality services."

VOTE YES SQ 766: Exempt intangible property from property taxes; Gov. Fallin has been named the honorary chairwoman of the 'Yes on 766' campaign.


Governor Fallin's statement of support: "Passage of State Question 766 will prevent a new tax on Oklahoma families and small businesses' intangible property, which includes items like insurance policies, professional licenses, and retirement benefits. Oklahoma has fared better than most states through the recession and it's important we keep that economic momentum moving forward. Passage of State Question 766 would protect Oklahoma families and small business from the largest tax hike in state history that would significantly hamper their ability to grow and create jobs in Oklahoma."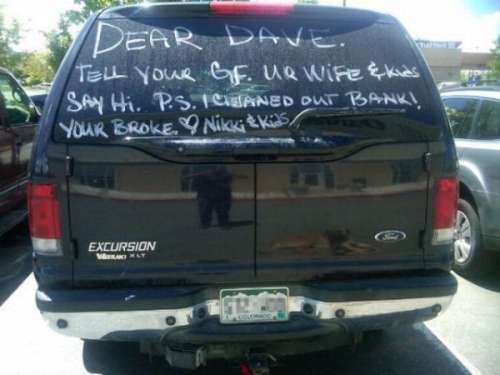 RINO Representative Steve Martin Caught
Supporting Democratic Candidate Wade
Rousselot

The picture above says it all. Welcome to the new Republican Party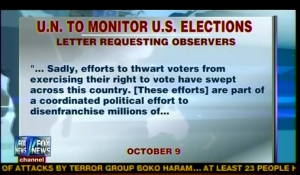 U.N. Monitors in Oklahoma City?
Oklahoma's Attorney General Says No!
The story that we ran on October 28th covering the U.N sending voting monitors to the U.S. to monitor the 2012 elections generated some interest. A lot of people expressed concerns, from legislators to average citizens and we got a lot of email asking that we ask our Attorney General to put a stop to it as they knew that most of the State Agency heads were regular readers of the Sooner Tea Party newsletter. Attorney General Scott Pruit had addressed the issue on October 26th on his Facebook page but apparently thought that the vote monitoring program was not affiliated with the U. N. according to answers directed at a question on his Facebook page. But after our October 28th article he took action. On November 1st Pruitt sent out this letter to the State Election Board outlining Oklahoma law on allowing observers at polling stations.
This is how our system should work, a grassroots group brings up an issue and honorable public officials investigate and take action that protects the interests of the common good and follows state law. We did a lot of work for Attorney General Scott Pruit in 2010 to help get him in office, in fact we worked over 450 precincts that election. Pruit didn't squable with the facts after he learned that there was indeed an assosication between the U.N. and the Organization for Security and Cooperation, he didn't try to defend his earlier position, he just did the right thing and did it quickly.
One of these days Pruit is going to run for Congress or for the Governor's office. When that happens his reputation for keeping political promises with his allies is going to be worth gold. A lot of politicians ought to be watching and emulating his behaviour. The Sooner Tea Party didn't have to call or email, we didn't have to publish a second article demanding action, we simply addressed the issue and Pruit investigated the concerns and acted within days.
One legislator sent out the following info in his weekly newsletter and it summarizes Oklahoma law on observing elections:
One writer asked if Oklahoma elections could be monitored by an observer from organizations affiliated with the United Nations. This question was prompted after news stories reported that observers with a UN affiliated organization known as the Organization for Security and Cooperation in Europe (OSCE) will be observing next week's elections at locations throughout the United States.

Oklahoma's poll watching law does not have a provision for allowing an observer to observe voters as they vote.

Section 7-130 of Title 26 of Oklahoma law speaks to this issue. In order to qualify as a poll watcher, an individual must be appointed by either a candidate for office or a political party. On the morning of election day, prior to the opening of the precinct, the watcher may observe the setup of the polling machine and take note of the starting serial numbers on the ballots to be issued. He then must leave the precinct before voting commences. Watchers are not allowed to remain at the polling place during voting hours. After 7 p.m., when the polling place closes, the watcher may return to the precinct and verify the ending serial numbers of each ballot book.

I do not believe there is any provision of law that would allow observers to enter into a polling location during voting hours. And, unless a watcher receives an appointment from either a candidate or one of the three recognized political parties, there shouldn't be a mechanism for an observer to enter an Oklahoma polling location before or after the precinct closes.
With that in mind we encourage readers to report any instances of poll watchers and to photograph any suspicious individuals. Most of us know the people at the polling station we go to and other than the citizens casting votes that should be the only people in the room. If you see any suspicious people ask them who they are and why they are there then call 911 to report the incident so that there is a record. Send us a copy of any pictures that you take and we will ask the Attorney General to conduct an investigation.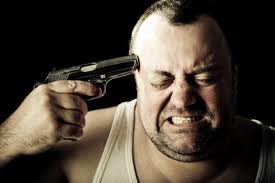 Fake Christian Group Funded by Democratic PAC
Oklahoma-Guardian Dropped in House District Two
to Counter Desperate Democrat Threat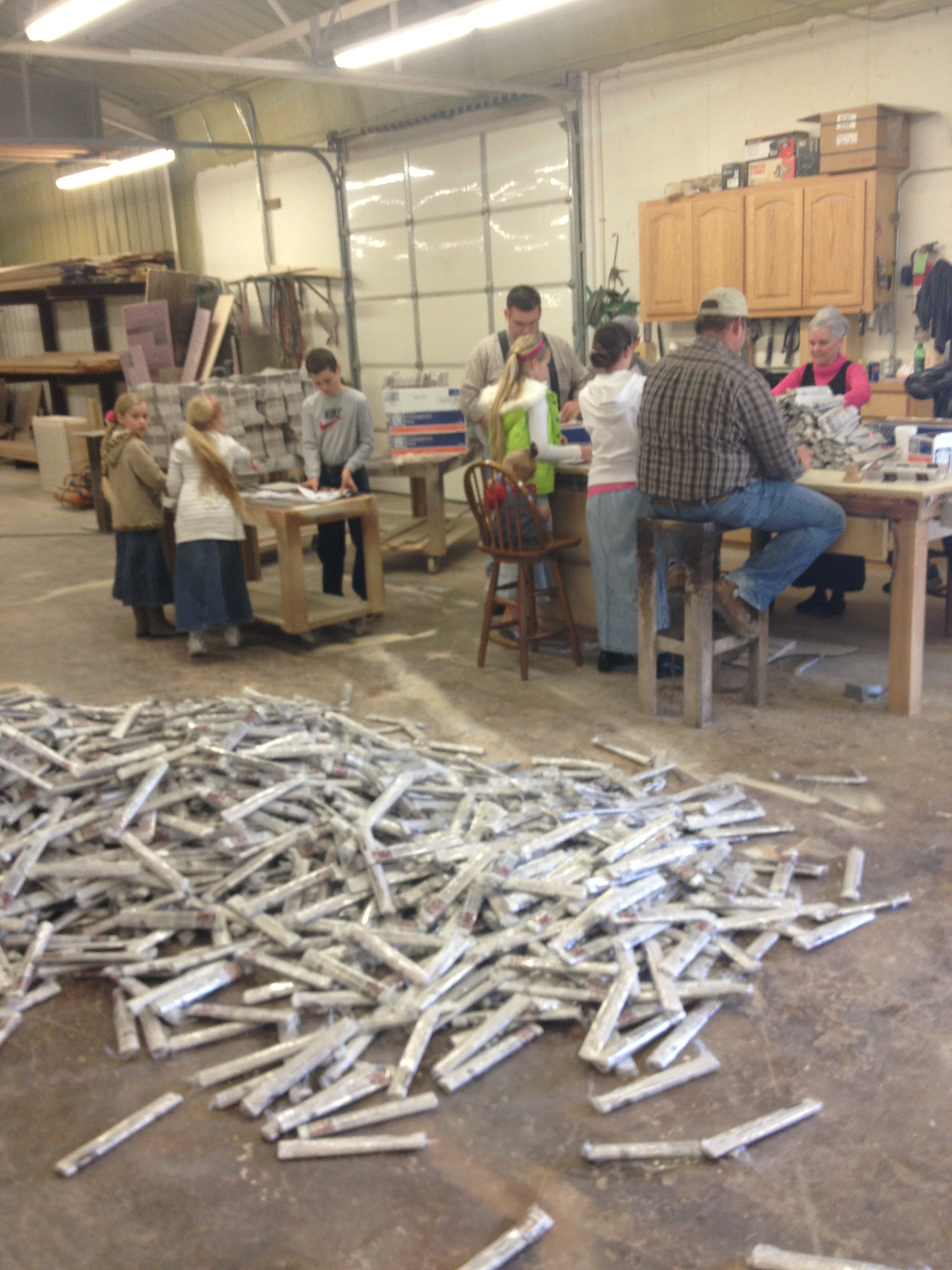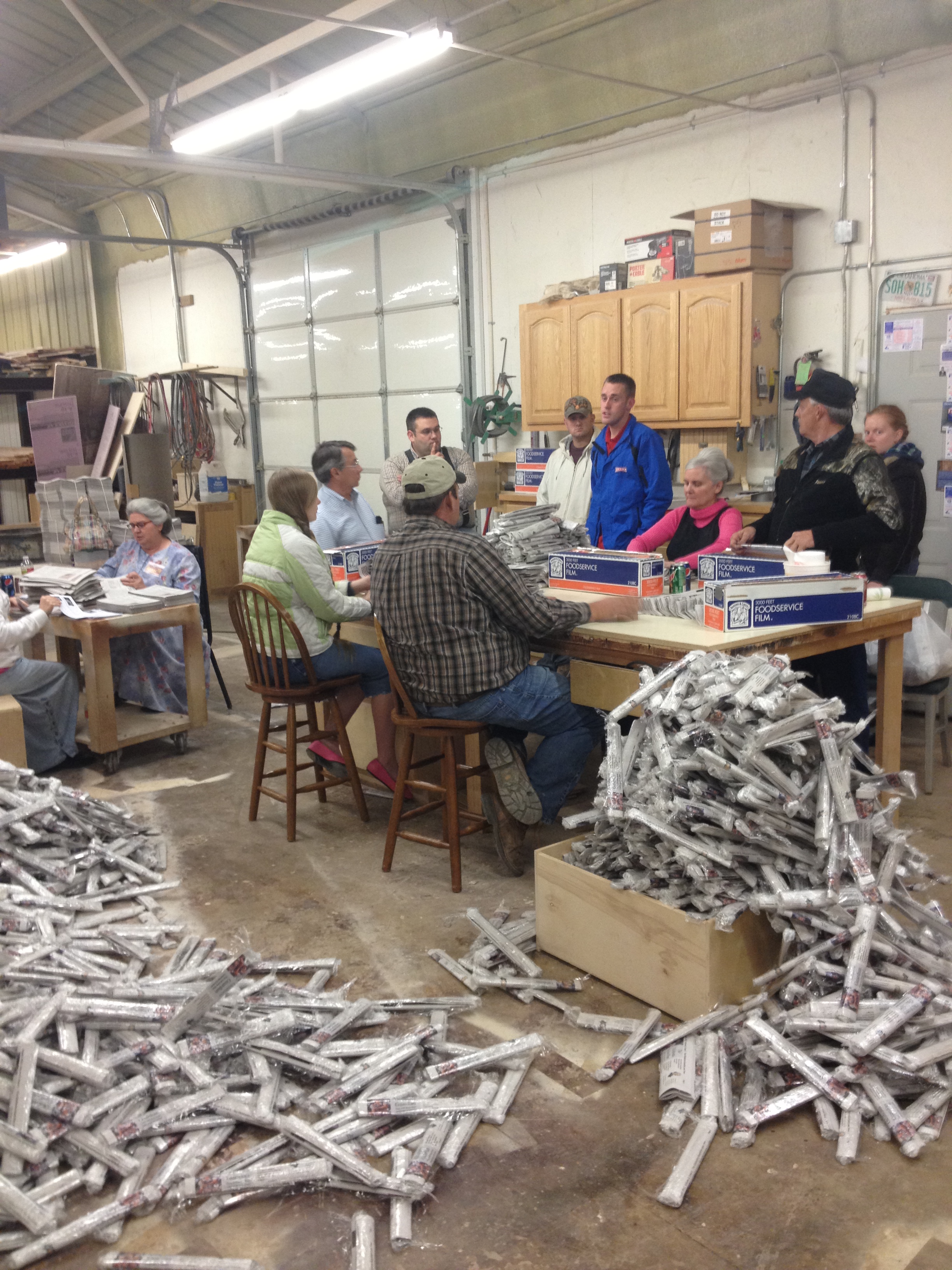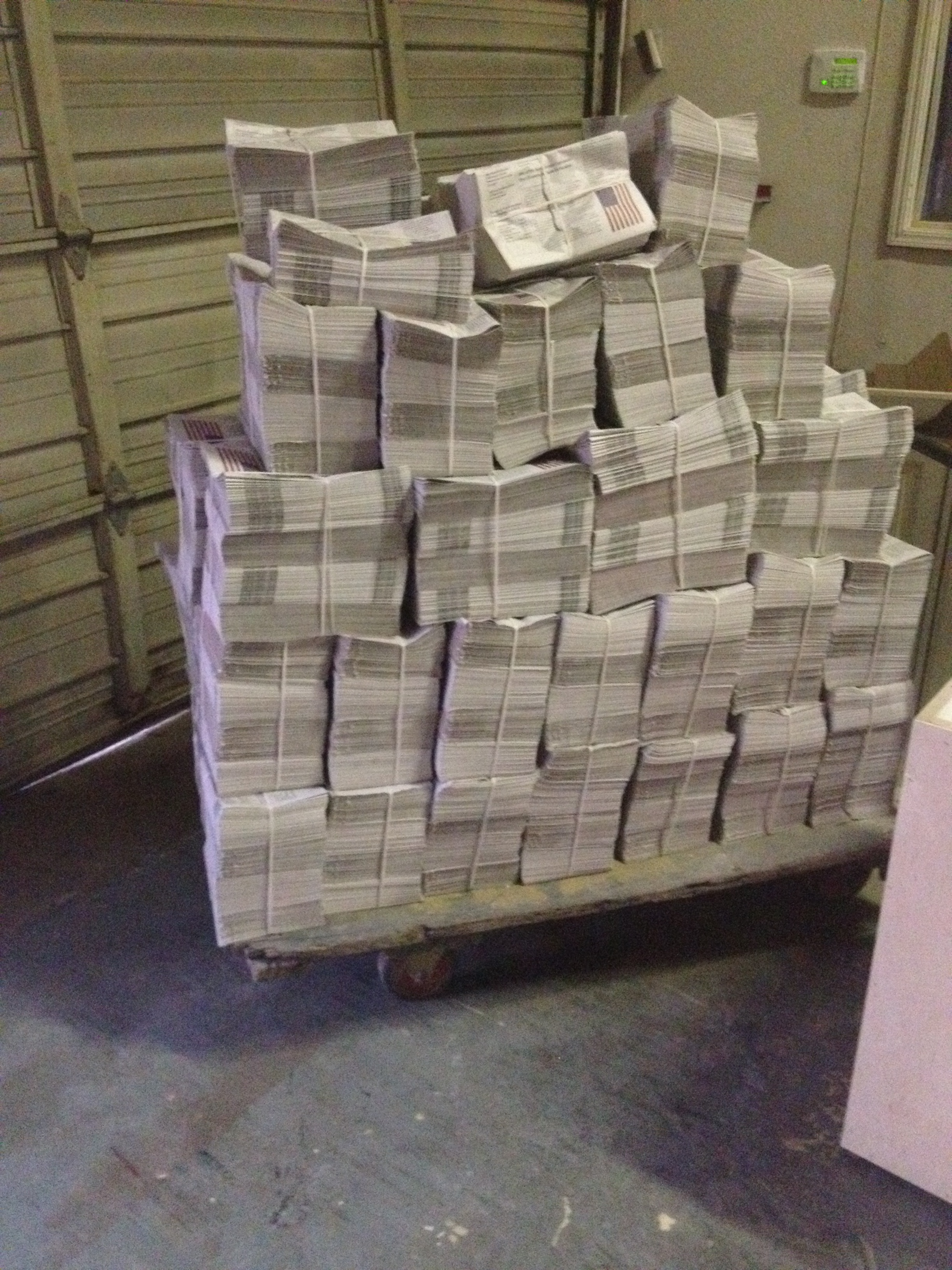 Last week we dropped 10,000 copies of the Oklahoma-Guardian in Sequoyah County in support of Representative John Bennett who is fending off an attempt to wrest the historically Democratic held House seat back into Democratic hands. Around twenty to thirty people showed up to help throughout the day with some taking stacks of papers to the local football game, others making supply runs to Fort Smith for more plastic wrap while an assembly line of Tea Party supporters stuffed endorsement flyers into newspapers and wrapped them for delivery.
We were shown a recent mailer sent out by a group called "Oklahoma Family Focus" that attacked John Bennett. A check of the Oklahoma Ethics Commission records showed them to be a Super PAC with Tyler Keene as the Chairperson and Treasurer. The group turned out to be a front organization for a political services business called
Campaign Technology Professionals LLC that had a mail drop Post office box. But the custodian of the records for the Oklahoma Family Focus front organization lead back to a private home in North Oklahoma City on Ardyce Drive.
We have seen this address before and it is nothing more than a front for a fake grassroots group set up to attack conservative Republicans.
The guy that runs it could use some phone calls and emails telling him how despicable he is for deceiving Oklahoma voters in this manner.
No doubt they are hoping to confuse people into thinking they are connected with the Focus on the Family organization but a call to the Focus on the Family organization revealed that there has never been any affiliation with the fake Oklahoma group.
There is an interesting story about the House District 2 race that will have to wait till after the election but for now let's just say that State Chamber money was conspicuously absent for the most part in the Bennett race. They did do a telephone poll and challenger Rick Agent gathered over $50,000 from nursing home operators, lawyers, and other special interests. But their cheesy little fake group mailers came undone the moment one of the Tea Party's old nemesis stuck his nose in the game.
Back in 2010 we went after House District 2 Incumbent Glen Bud Smithson and helped Bennett thrash him at the polls by a 500 vote margin in a Democratic County. Smithson must have still felt the burn because he ran a full page ad in the county paper just a few days before our newspaper went to print. We slammed on the brakes, rewrote sections of the newspaper, and went after Glen Bud Smithson full bore. You see we had a big problem; the Democratic challenger came from a well respected family so we were having a hard time going after him without alienating undecided voters. But when Smithson stuck his head in the noose, we yanked the rope on him and focused running against

him

, not the candidate. Smithson referenced the supposedly excellent representation he had given Sequoyah County so we outed his voting record again showing pro abortion votes, pro gay children's books in the library votes, and anti 2nd Amendment votes.
We also went after Rick Agent's campaign donors with hammer and tong. Two had recently settled a case with HUD for over 5 million dollars over a fraud case on a nursing home mortgage. In the end we didn't have to say a word against the challenger, just painted him black by association with his supporters.
Oklahoma legislators stepped up at the Sooner Tea Party's request and provided endorsements for Bennett. Around a dozen or so state representatives and state senators stepped up and provided some great endorsements that we were able to get printed in the newspaper along with two late entries that required a half page flyer insert.
And let me tell you, those Sequoyah County So
oner Tea Party supporters worked their tails off all day Friday and wrapped the majority of the papers by eleven p.m. that night while a bunch of them fanned out delivering papers all over the county. They had three people to a car, one driving and two throwing, and by three a.m. Saturday morning they had saturated the entire county! Without a doubt it was the best organized newspaper distribution efforts we have had so far.
Reports started coming back in on the newspaper.

We had kept John Bennett in the dark as we don't work directly with candidates other than interviewing them for a story but by Monday he was reporting great feedback from local citizens. One told him that it was about time someone printed the truth in Sequoyah County. And imagine a football game on Friday night, the biggest rivalry of the season, Sallisaw versus Muldrow, with hundreds of copies of the Oklahoma –Guardian in people's hands while the Democratic candidate was left to hand out his push cards. Imagine the sea of open papers in the bleachers on both sides of the field and the horror on the Democrat's face as he realized that the truth was printed in the paper.
Here is what we will tell the old guard politicians: You go ahead and spend tens of thousands of dollars sending out puff piece post cards to the voters. Spend those special interest dollars on signs and radio advertising. We can undo it all with a sixteen page newspaper that speaks the truth and prints the donor names and campaign expenditures. The Tea Party will fight to the last drop of your campaign donor's blood.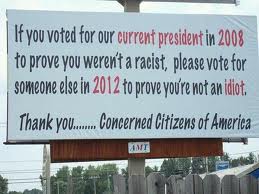 Supreme Court Retention Votes

Justice James E. Edmondson
This year the Oklahoma State Chamber of Commerce decided to politicize the retention vote by placing a rating system in place. This rating system was based primarily on the Supreme Court's decisions effecting big business. You can read about their intent here.State Chamber plans to publicize its judicial ratings | Tulsa World. We found it ironic that on that same day, the paper ran an editorial highlighting the dangers of the State Chamber of Commerce's plan. You can read the editorial here. Beware | Tulsa World. Another good article covering the State Chamber of Commerce controversy can be found here. OK: Supreme Court retention votes get unprecedented attention « Watchdog News
We found only one conservative group that gave any credence to the State Chamber's actions. To be honest, we were not surprised. This one group is headed by one of the biggest RINO Republicans in the state of Oklahoma today. You can read about their acceptance of this sham of a system here. Oklahoma State Chamber's judicial evaluation system gains some conservative support.
Justice Edmondson was among the Justices that unanimously overturned a law that would have required an ultra-sound before an abortion. You can read more about it here Judicial Retention is a Matter of Life and Death « Finding Gems and Sharing Them and here Okla. High Court Rules Against Proposed Pro-Life "Personhood" Amendment. We do not necessarily agree with their decision, however if our legislators would have looked at case law before writing the bill, they would have known it would not have stood up to a Constitutional challenge.
You can review some of the cases Justice Edmondson ruled on here: Oklahoma Supreme Court Decisions :: Oklahoma Case Law :: Oklahoma Law :: US Law :: Justia.
More information about the Justice can be found here James E. Edmondson and here James Edmondson - Judgepedia.
Justice Edmondson has some interesting decisions out there. Here are two of them:
641 F2d 860 United States v. Logan | OpenJurist
Never in my life have I ever heard of Supreme Court Justices filing a law suit against his fellow Justices. Here's the proof that it happened. The New York Times > National > Oklahoma Judge, 83, Files Bias Suit Against Colleagues.
Justice Edmondson is perhaps hardest on his fellow members of the BAR. An example is the following where they concurred with the suspension of the license to practice law on attorneys who failed to meet the requirement for continuing education. You can read the decision here.
IN THE MATTER OF THE SUSPENSION OF MEMBERS OF THE OKLAHOMA BAR ASSOCIATION - 2010 OK 53 :: July, 2010 :: Oklahoma Supreme Cour
There is a bit of scandal in Justice Edmondson's life. Some of you may remember this because it concerned his brother, Attorney General Drew Edmondson, more than him at the time. The scandal is about robbery and murder. You can read about it here. 123people result for http://www.trutv.com/library/crime/notorious_murders/celebrity/na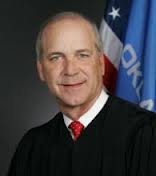 Supreme Court Justice Douglas L. Combs
Justice Combs was appointed to replace Justice Hargrove on November 5, 2010 by Governor Henry. You can review some of his decisions here. Results of Supreme Court of Oklahoma for the past 90 days. . If a 90 day review isn't enough for you, you can go here Oklahoma Supreme Court Decisions :: Oklahoma Case Law :: Oklahoma Law :: US Law :: Justia.
In 1997, a retired Lincoln County Judge was charged with lewd molestation of a child. Judge Combs, at the time, heard the case. You can read about it here. Retired Judge Faces Sexual Abuse Charges, by Patti Weaver, Tulsa World [Oklahoma], May 23, 1997. We were unable to track down an actual case file on this matter. Because a minor child was involved, the case was sealed. However it is generally believed the retired judge got off easy because of his age and his connections. The retired judge was later charged with violating his probation and stalking. You can read more about it here. Ex-Judge Gets Revised Term for Stalking, by Mark A. Hutchison, Daily Oklahoman [Oklahoma City, OK], March 4, 2000. Again it is felt he was let off easy, however he passed away before completing his sentence.
Biography for Douglas Combs.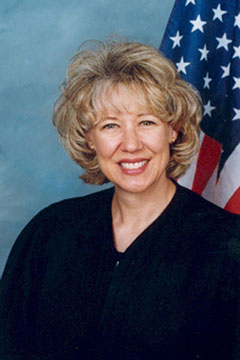 Supreme Court Justice Noma Gurich
Judge Gurich was appointed to the bench on January y, 2011, to fill the vacancy and complete the term left by the untimely death of the Judge Opala. She is only the third woman to be appointed to the Oklahoma Supreme Court.
Justice Gurich has a long history on the bench in Oklahoma.
Noma Gurich. Her career has seen her appointment by four different Governors in the state. The Oklahoma Civil Justice Council has a report on her. Noma Gurich | Oklahoma Civil Justice Council We went to this site Judge Noma Diane Gurich | ZoomInfo.com and reviewed over thirty cases she was involved in as a sitting Supreme Court Justice.
While researching this article we found an instance where her husband used state computers to help with her campaign. You can read about it here. OK: Husband of state Supreme Court Justice Gurich wrote advocacy memo using state email « Watchdog News
We also found that as a District Court Judge, she issued an injunction against a controversial pro-life ultrasound law. You can read about it here. Oklahoma Ultrasound Law to Remain Under Injunction This is a law that was vetoed by Governor Henry, and the veto was overridden by the legislature.
Justice Gurich perhaps saves her harshest criticism for wayward legal professionals. You can read an example of it here. Courthouse News Service
Now the Brennan Center for Justice is a Liberal organization. It is known nationally for pushing the envelope for the Obama Administrations agenda. Occasionally they do come up with a bit of interesting news. Such is the case here. After Justice Gurich's appointment to the bench, there was a law suit filed questioning the authority of the Judicial Nominating Committee. This Week in Fair Courts | Brennan Center for Justice.
Justice Gurich even has a web site that you can visit for her campaign for retention. You can visit the site here. Justice Gurich - Judge Noma Gurich.
We find it rather funny that one of the biggest RINOs in the state that heads a supposedly conservative group would partner with the Oklahoma State Chamber of Commerce to evaluate Judicial Candidates based on the Chambers research. What's the matter Mr. Jolly, haven't you got the staff or the know how to do the research yourself? You can read more about it here. Oklahoma State Chamber's judicial evaluation system gains some conservative support. Calling out this particular Justice, when the State Chamber even states they don't have enough information to evaluate her is hypocritical don't you think.
Here is another source of info Answers to FAQs about The Election - Constitutional Emergency. It's a fairly good site as to who is up for retention during this election cycle. We may not agree with all of their recommendations, but we do urge you to do your own research on the individual judicial candidates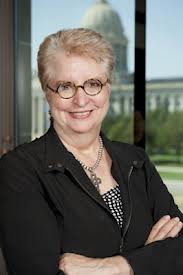 Supreme Court Justice Yvonne Kauger
Justice Yvonne Kauger was appointed to the Supreme Court on March 14, 1984 by Governor George Nigh.
We reviewed, at random, about 70 cases that Justice Kauger was involved in from 1985 through the present. One case we want to point out is this one. Keating v. Edmondson - Wikipedia, the free encyclopedia
The question on this one is did the Governor over step his bounds, or did the Supreme Court, made up of predominately Democratically appointed Justices get it right.
On the other hand, the Oklahoma State Chamber of Commerce, through the Oklahoma Civil Justice Council has cherry picked cases that they felt dealt a blow to businesses. In their eyes the lower the ratings the more favorable to the common man the justices are. You can see Justice Kauger's rating here. Yvonne Kauger | Oklahoma Civil Justice Council. Maybe they should change their name to the Oklahoma Business Civil Justice Council.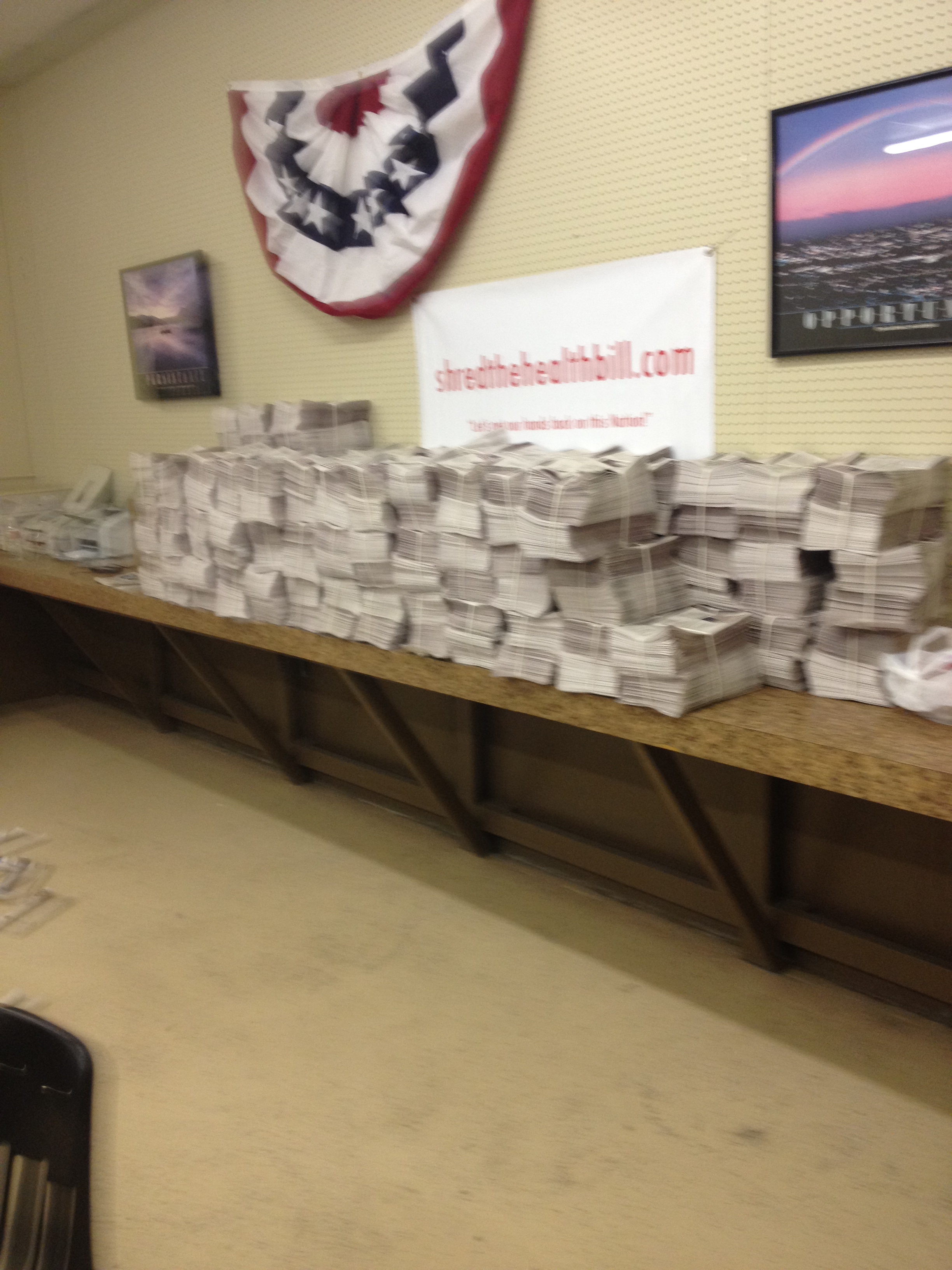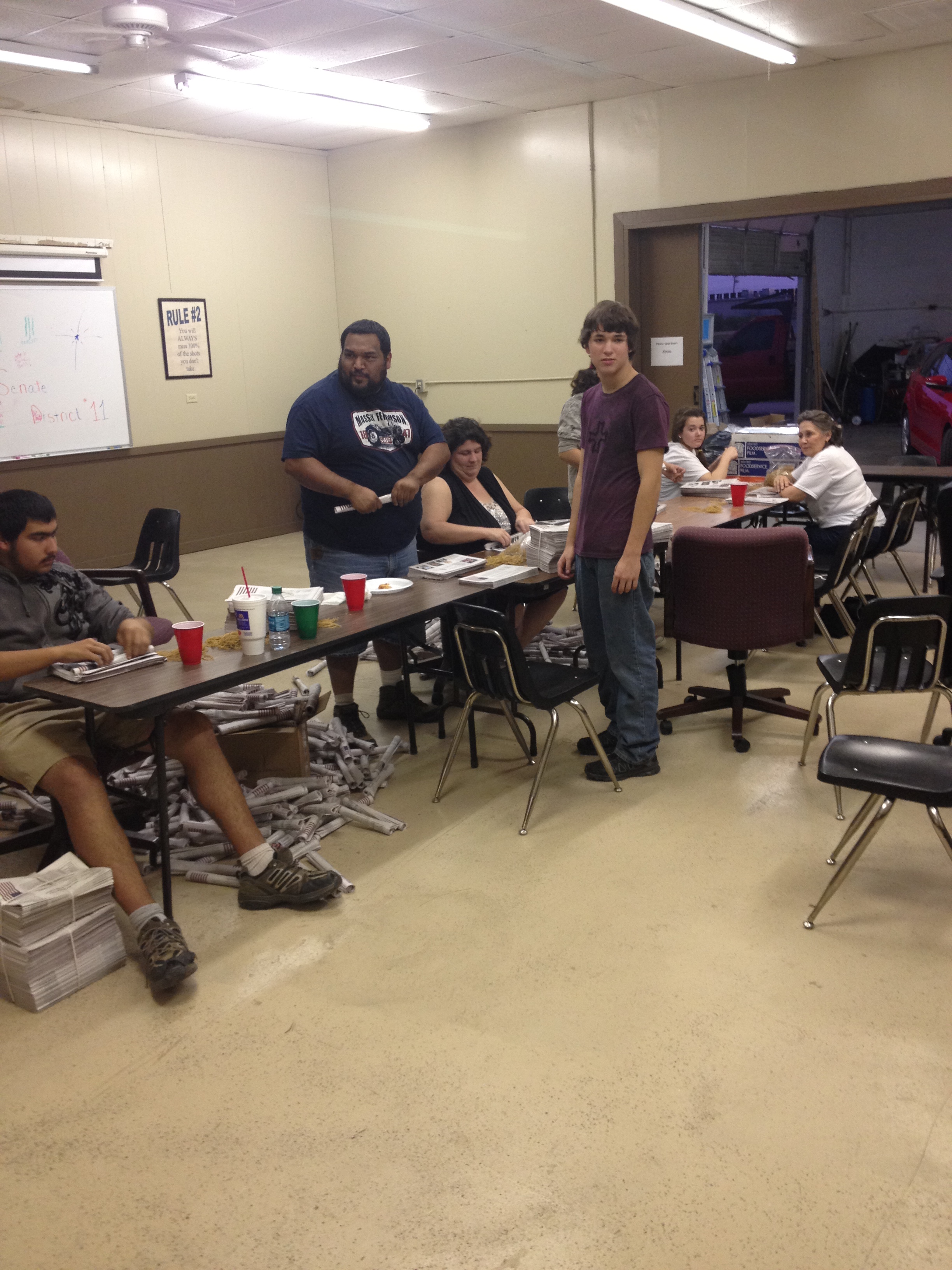 Oklahoma-Guardian Delivered to North Tulsa
On Friday the latest edition of the Oklahoma-Guardian was delivered to Tulsa's Senate District 11. Around a dozen or so volunteers pitched in on the packaging and the majority of the papers were in the hands of District 11 residents before the end of the next day. The delivery crews worked from Friday around mindnight till very late Saturday morning, most till 5 am and one didn't stop until 5 pm the next day.
The Oklahoma-Guardian edition exposed Democratic candidate Jabar Shumate's voting record, discussed his alleged lifestyle and contact with the gay community including his support of the Rainbow Push Coalition, and the newspaper also outed both his and the previous senator's campaign expense records. The names of campaign donors also were listed along with the George Kaiser money, not unexpected that an Obama money bundler wouldl support Shumate I suppose.
The previous senator was Judy McIntyre, a well known and well liked public figure in North Tulsa which is almost all black. Throwing out thousands of newspapers that took to task liberals into black ghetto areas is more than a little nerve wracking if you think about it. The secret is to throw fast, avoid cull de sacs and dead ends just in case, and keep moving faster than they can read. North Tulsa is one of the most dangerous areas of the city with many murders and shooting each month. An amazing amount of people are out in the middle of the night and early morning, in small groups from two or three to gatherings of a dozen or more. We didn't throw papers near large groups, you just never know if one of them would claim offense or think it was a drive by shooting and respond in kind. The worst areas were littered with boarded up homes, sometimes one out of four homes were boarded up and with signs posted by the city of Tulsa, some areas had half of the homes boarded up.
I got one phone call in the middle of a ghetto on Sunday morning asking me to stop and check our robo call website to see if a message had gotten through on a celebrity robo call we were going to do on Sunday. I laughed, explained what I was doing and asked if it was a good idea for a bald headed white man to stop in the middle of a neighborhood where I had just distributed Tea Party information that some blacks might consider one step below KKK literature after attacking their black legislators. I felt as nervous as Lee Denney's cat after having bacon drippings spilled on it when I had to stop to reload the front seat with bags of newspapers. Shut off the car, open the trunk with the key, reload the front seat, and pray that the black people behind you weren't speed readers and that the car would start. To make it worsee, the rental care place just had to give me a fire engine red sports car..... Meow......
And my god the Obama signs... the neighbor hoods in the nicer areas were literally festooned with Obama/Biden signs. There were some really nice areas in North Tulsa, some with 300 and 400,000 dollar homes. In the worst areas there were boarded up homes with signs asking for $500 down and a few hundred a month, and the majority of the homes were sheilded with window and door bars. Almost every home in the ghetto areas had interior lights on even in the middle of the night and they had the most sensitive motion detector/flood lights that I have ever seen. It was clear that his area was under attack by the worst among them.
The next Oklahoma-Guardian issues will focus on driving decent Republicans to the precinct meetings in February in an effort to drive the RINOs from power within the GOP. We will also plow the path for the conservative legislators at the House and Senate. Make no mistake about it, elections now start on the day after the first Tuesday in November. Bad politicians like Rep. Glen Mulready will not have a minutes rest as long as they continue to vote against the interests of their consstituents. Mrs. Mulready was reported as commenting to a close friend that they were exhausted after the election, never expected to have to defend Mulready's seat, and were upset at the "lies" (actually the truth) that were spread about Mulready's voting record. Fighting back works folks, Mulready killed his own bill after the Senate killed the senate version thanks to Tea Party pressure on Obama Care. Yes they are already at work reportedbly using the Health Department to implement Obama Care measuress but they will face a fight from day one until they do the right thing and reject the issue for all time.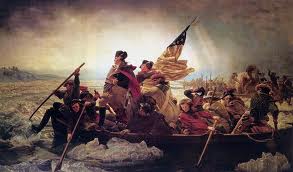 House Leadership Appears to Remain
In Speaker Designate TW Shannon's Hands
November 1st marked the deadline for candidates for House leadership post elections and it appears that the State Chamber faction backed down from challenging Rep. TW Shannon for the Speakership position. Shannon was the only person mentioned in the Speaker slot, with Rep Elsie Hall as Secretary and Rep. Harold Wright as Caucus Vice Chair.
Running for Assistant Majority Floor Leader were RINOs Gary Banz, Lee Denney, Charles Ortega, Randy Grau, and Randy McDaniel. Conservative Representatives running for the position are Paul Wesslehoft, Lewis Moore, and David Brumbaugh.
Running for Speaker Pro Temore were RINOs Rep. Mike Jackson and Jeff Hickman.
The Caucus Chair received only one applicant, Rep. Weldon Watson.
The Assistant Majority Whip position drew a slew of applicants with RINO Mike Sanders, Steve Vaughn, Todd Russ, Glen Mulready, and Sean Roberts.
Conservative applicants for the Assistant Majority Whip were Rep. Josh Cockroft and freshman Mike Turner. Turner later withdrew his nomination.
The serious contenders for Assistant Floor Leader are Rep. Lee Denney, Lewis Moore, and Rep. Paul Wesselhoft. Denny and Wesselhoft contacted House members asking for support. Wesselhoft's email spoke of the excellent roster of candidates, his desire to serve the House of Representatives, and asked that the positions be given real tasks and real responsibilities.
Representative Lee Denney sent what appeared to be a scan of the back of a Bar B Que menu that contained mysterious abraded smears that turned out to be, according to forensic experts, the remains of sweet/spicy bar b que sauce that had been licked off. The following message was written in what appeared to be crayon on the back of the menu:
Dear Caucus,
I hope this letter finds you well and with a full stomach. I want to take this opportunity to announce my intention to run for Assistant Majority Floor Leader.
I am enthusiastic about the upcoming legislative session and would be honored to serve you in this important role as long as it doesn't interfere with lunch. My tenure in the House has equipped me with the knowledge, experience, and most importantly, the girth to accomplish the goals set forth by the Republican Caucus. Just give me the word and by myself I can herd the legislators out of the hallways and into the House Chambers as long as I can use the double doors at the front of the Chamber. When required I can assist the Sergeant At Arms by plugging the rear exit from the hallway side to prevent escaping legislators from missing tough votes. A floor leader requires visibility and there is no one in the House that is harder to miss than me.
Please feel free to contact me. You can reach me by email at leedenney@okhouse.gov, by phone at 405-557-7304, or just drop by the Northwest Expressway Golden Corral Buffet anytime and ask for me by name. They usually reserve booths 9, 10, and 11 for me so come on back if there is a line at the front desk. I take lunch between 10 am and 2 pm so please plan your visit at another time. Dinner starts at 4 pm and I am usually through or close to being through by 7 pm.
One of my goals this year is to secure funds to repair the Capitol building. The protective scaffolding on the Southeastern side is unsightly and restricts access to BBW like myself. And despite the snide comments, exterior damage started appearing on the South side of the building long before the floor in room 436 started settling. I categorically deny any allegations that the problems started in room 436 and I refuse to consider moving my offices to the Northwest corner of the building to stabilize the foundation. And with the new administration coming in I would also like to bring up my being banned from the Southeast elevator bank. Those cables are old and worn but they are designed with redundant capacity and at most the step up when the doors open is only twelve to fourteen inches. Reposting a sign inside the elevator to warn of the tripping hazard is sufficient as long as they don't put my picture on it this time.
Thank you for your consideration.
Respectfully,
LEE DENNEY
District 33
Most likely the RINOs will be thrown some scraps to allow them to save face with the State Chamber although it is beyond my understanding why the effort would be made. After all, where can the State Chamber go? Their investment has soured but none of the decent legislators would accept their leash along with their money so the only horses they can ride are the side lined leaders that lost their grip on power starting in late 2010 with the Speaker Designate election.
Incidentally, if House leadership does throw some scraps to the RINOs I hope they are less cruel than the previous administration and allow Lee Denney at the front of the line before they throw the scraps.

Yes, it was hilarious to watch, but bo

th Rep. Farley and Rep. Tibbs never recovered from the trampling last time and are no longer with us,

Senator Mazzie is still recovering thanks to the help of physical therapy, Guy Liebman's hair remained ruffled up for months, and the scaffolding appeared on the Southeastern corner just one day after the debacle.

I would highly recommend an orchestrated event, outside on the grass to avoid further damage to the Capitol,

and put the big uns' up front this time.

Last time resembled the running of the bulls except the bull was wearing a red dress, weighed a bit more than usual, and had jowls.
Here are all the House members in two
fifty member blocks of email addresses
. Use Bcc in your email address header and email fifty of them with one email yet they won't know who else got the email.
Rem
ember to strip the unsubscribe link before forwarding this newsletter to prevent someone from taking you off our list! Use our forward this email link at the top of the newsletter to prevent being accidently unsubscribed.
Money is always needed for printing costs, postage, sign materials, and robo call costs. We are tightfisted; we will spend your hard earned money wisely and frugally as we do our very best to clean up Oklahoma politicians so we can begin to clean up our country.
You can donate by sending a check to Sooner Tea party, 358 North Rockwell Ave, Oklahoma City, OK, 73127 or visit Soonerteaparty.org and use the Paypal donation button.