…AS UNIVERSAL READIES PHYSICAL BOW
WARNER ADDS NEW DIMENSIONS TO SCOOBY
CUSTOMERS WILL FLOCK TO SHAUN…
…AS STUDIOCANAL UNVEILS Q1…
…WITH KRAYS LEADING THE CHARGE
STUNT PLANNED FOR NOVEMBER 9
…AND BEATLES HEAD FOR 1 AGAIN
BLOOD LINES: FROM VHS TO DOWNLOADS
GOOGLE: 1BN TAKEDOWN REQUESTS
---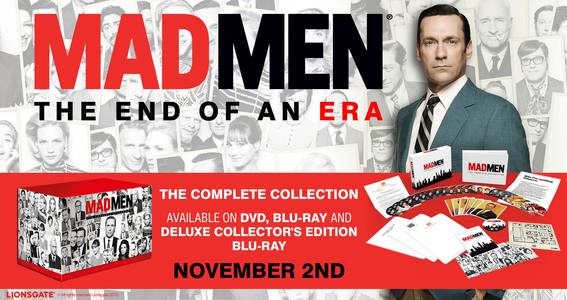 ---
If you can't read this newsletter or see the ads, please click
here
It was a good week for...

Q1 presentations are in full flow and admissions looking set to rise in Q4 bode well for 2016…

It was a bad week for… Google takedown requests for copyright infringing mmaterial hit the 1 billion mark
The park remained open for business for another week, as Jurassic World was set to spend a second week in top slot, according to the Official Charts Company's midweek charts. The blockbuster was enjoying another mammoth week, shifting a further near-90,000 units in the first few days of its second week on sale, easing the Chris Pratt starrer well beyond the half a million mark in terms of units sold. (You can see some of the in-store execution and a break down of some of Jurassic World's numbers on our website here.) Highest new entry of the week was looking set to go to eOne's Mr Holmes, putting it in the number two slot in the midweeks. Meanwhile, the rest of the top 10 had a particle Halloween kind of bent, with a further three new entries in the shape of Poltergeist at number five, the sixth outing of The Vampire Diaries at number eight and Pay The Ghost at number 10.
And it's with that latter title that we'll go to next, with Arrow Films' slight shift into less theatrical and higher profile DTV friendly titles looking like it's paying off, thanks to that week one performance thus far. Commenting on its success, Arrow's Jon Sadler said: "
We are thrilled to see Pay the Ghost get off to such a strong start and we expect to build upon this early momentum as we near Halloween itself on Saturday. It's been great making the top 10, showing the power of strong DTV titles – outperforming some high profile releases."
Showing out well in its exclusive digital window is one of the first big titles from Paramount in its new digital incarnation, as noted here earlier in 2015, physical distribution, sales and marketing now falls under Universal's aegis, while Paramount itself is looking after the digital release. Terminator Genisys is the biggest outing of its kind under the new deal, with the latest instalment in the Arnie films getting an exclusive digital window through Paramount. Commenting on its digital success thus far, the company's Barney Hands said: "Terminator has had a strong week of business and we're confident that the radio 'countdown campaign' combined with the extensive VOD advertising and social media campaign we've put in place this week will be enough to enable us to hit our week one target.
We've also been delighted by the response from fans who were frustrated with the number of overly-critical reviews - they've spoken up through social media to confirm the view that this is a really credible addition to the Terminator franchise."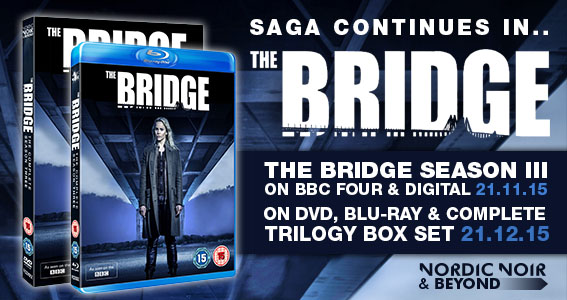 ---
Meanwhile Monday November 2 sees Universal releasing the physical version in assorted SKUs, backed with a campaign including TV, digital and outdoor advertising targeting the predominantly male audience aged between 25 and 54 years old. It's also sponsoring the WWE live tour appearing in the UK between November 4 and 14, with Arnie appearing in stores with a live-sized standee and cardboard in all the grocers. Universal's Oriane Charlier said: "We're very proud to be bringing the franchise back to life again. It's been an intense and fun campaign that we hope won't disappoint fans of the franchise."
To Warner's HQ over in Holborn, London, for a special Scooby-Doo themed event hosted by the studio, marking the release of Scooby-Doo And Kiss – Rock N Roll Mystery, a feature length outing teaming the mystery solving gang with US rockers Kiss just released in time for Halloween, as well as the Lego Scooby-themed sets and the hound and his crew's involvement in video game Lego Dimensions. As well as screening the release and assorted other activities, those attending were lucky enough to get a sneak preview of the forthcoming Scooby-Doo Lego animated series too.
To BAFTA where Studiocanal and partner Aardman Animations helped industry parents such as us at The Raygun fill an afternoon during half-term week with an exclusive preview of a key Christmas programme. Shaun The Sheep - The Farmer's Llamas sees the lovable character, already a success in both feature length and short-form outings, making his debut in a format that has proved so successful for Aardman over the years (think Wallace and Gromit for starters) - a 30 minute special airing over the holiday season. The Farmer's Llamas will be a central plank of the BBC's Christmas schedule, although its official transmission date has yet to be announced, with a Studiocanal home entertainment release following in its wake in February 2016. Commenting on the release, Studiocanal's Emilie Barra said:
"2015 as truly been The Year of the Sheep! We're delighted to be releasing Shaun the Sheep in The Farmer's Llamas following the TX at the prestigious BBC TV slot previously held by the likes of The Gruffalo, Room on the Broom and of course… Wallace & Gromit. The brand new adventure will come to DVD just in time for February half term so watch this space. Prepare for some llama drama."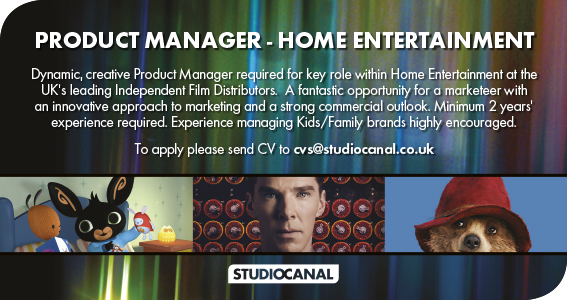 ---
Shaun is a key part of Studiocanal's Q1 line-up for 2016 and even though Q4 is barely out of the way, the company has been unveiling its hugely impressive slate for the first part of next year. In keeping with its recent upward trajectory the line-up sees the company adding bigger and bigger blockbuster theatrical outings to its roster, alongside an increasingly family friendly titles and its ever-present knack for picking up DVD-friendly fare. "It's a really exciting and varied line-up featuring a diverse set of quality product from amazing true-life tales to reimagined adaptations and family friendly franchise releases."
The biggest of the bunch is, of course, Legend, a title that has seen Studiocanal outdoing its own impressive track record, turning the Krays biopic, with Tom Hardy in a tour de force role as both brothers, into a that rarity, a bona fide, 18-rated massive hit. Due in January, Studiocanal's home entertainment arm is aiming to replicate the blend of major above the line marketing and smart, innovative ideas (some of its press advertising, East End walking tours and exhibitions) that made it such a compelling offering at theatrical. It will be supported with the kind of campaign befitting an £18 million box office hit, as Studiocanal's Kristin Ryan said: "An event-level campaign will include heavyweight TV, press across tabloid, men's and women's press, online takeovers and social activity along with high profile, premium, large scale outdoor elements. The set-up in stores will be bold and unmissable as befits a title of this stature." Ahead of that, there's the ecstatic combination of Zac Efron and banging EDM in We Are Your Friends ("with a targeted TV campaign across the Channel 4 family and music channels, as well as a strong focus on digital and social media using eye-catching bright artwork, we'll be brightening up those cold grey January days," said Ryan) and video favourite Michael Shannon alongside Andrew Garfield in 99 Homes ("The buzz from the theatrical was exceptionally strong and we have a real opportunity to build on it and over convert with our release," said Ryan).
Studiocanal's line-up includes, at one end of the scale, the aforementioned Shaun The Sheep and pre-school brand Bing ("undoubtedly the brand success story of the year," said Ryan, "it's going form strength to strength"). And at the other FrightFest winner Nina Forever ("it's got real appeal and great break out potential," said Kristin Ryan), Lance Armstrong biopic The Program and Shakespeare at his bloodiest in Macbeth. Commenting on that title, Kristin Ryan said: "Macbeth is a visceral and epic piece of cinema starring the dream team pairing of Michael Fassbender and Marion Cotillard as the original power couple. Our campaign will include TV, large scale outdoor, broadsheet and magazine press, online and social activity and a full publicity and promotional campaign." March brings no let up with another FrightFest winner Deathgasm ("as funny as it is gory," said Ryan), ore over the top music industry madness in Kill Your Friends and the certain-to-win-a-few-gongs-come-awards-season LFF favourite Carol.
Back to some closer releases and Monday November 2 sees the release of the third instalment in the ongoing Nativity series, with eOne's marketing being as sure a signifier as any that Christmas is on its way. The series has made more than £22 million at UK cinemas, with the first two titles selling a total of some 1.5 million units. Commenting on the campaign, eOne's Stephanie Don said: "Our tentpole campaign kicks off today with a huge media campaign including TV, press, online and outdoor advertising, alongside an assortment of PR initiatives and some fantastic promotions with the likes of Thomson travel and National Express. We also have a substantial catalogue program in place with all our retailers to take us through to Christmas Eve." We're going to have more on Nativity on our website shortly.…
And as we move into November, the special interest and gifting market is kicking off in earnest. Chief among the titles is Ben Collins Stunt Driver, due from Lionsgate on November 9. Commenting on the release, which features the former Stig from Top Gear helping put together a stunt-filled release, Lionsgate's president, distribution and executive producer of the release Nicola Pearcey said: "
Ben's incredible stunt driving skills, close relationship with the car industry and passion for the project has meant we were able to leave no stone unturned in making this a truly spectacular action experience. We are thrilled to be bringing audiences this special film event at such an exciting time in the world of motoring entertainment."
Lionsgate's Dan Gilson, charged with the marketing, added: "B
en Collins Stunt Driver is shaping up to be this year's must-own Christmas gift. We're supporting the release with a heavyweight TV campaign including hero spots in TFI Friday over three consecutive weeks as well as innovative online and outdoor advertising. Retail support has been exceptional and our PR campaign is set to go into overdrive – Ben's already appeared on Sky News Breakfast and Good Morning Britain, with more TV appearances to come. Ben Collins Stunt Driver is set up to be the perfect stocking filler for Top Gear fans and car nuts in general."
This Monday, November 2, sees another big release, with the outstanding documentary of 2016, in box office terms and critical reaction too, Amy, arriving through Altitude. We covered this a few weeks ago, but it's worth catching up with the independent on how the title is progressing as the release date approaches. Altitude marketing and publicity manager James Warren said: "Aside from our comprehensive paid-for activity, we've had a fantastic lead-up to the release on Monday. Director Asif Kapadia has continued to be a fantastic collaborator alongside Amy Winehouse's childhood friend Juliette Ashby and former manager Nick Shymanksy. We've had standout coverage on BBC Breakfast, an impressive IMDB twitter
#AskAmyFilm
Q&A, a launch event at the Sonos lounge in Shoreditch (with coverage in the Evening Standard) and standout features in NME and The Sun. Alongside all of this fantastic activity, today is the release day of the highly demanded Official Soundtrack, featuring Antonio Pinto's glorious score – a sampler of which Raygun readers can listen to

here
."
Next Friday, November 6, sees another release that straddles both the video and audio markets, as The Beatles 1 arrives in Blu-ray or DVD formats, both paired with accompanying CDs in one package. It features the number ones, natch, as well as a raft of promotional films and videos for the band's songs, with some 50 different filmed excerpts, all restored for the digital age. As with previous Beatles releases on DVD, Blu-ray and remastered audio, they have assembled a team of craftsmen to carry out the painstaking process. Paul McCartney himself (he was in the Beatles, in case you didn't know): said: "These videos and films are spectacular reminders of the era we lived in. They also rock." The other surviving member of Beatles band Ringo Starr added: "I think it's really interesting to see the videos we made, some of them incredible and some of them really incredible. How else would we have got to sit on a horse?"

To the Proud Gallery in Camden for a launch of Drawing Blood, a gorgeous, coffee table-sized book from artist and designer Graham Humphreys. The hefty tome collects his work dating back over three decades, from his iconic poster and sleeve for The Evil Dead through his more recent work for the likes of Arrow Video, 88 Films, Odeon Entertainment the BFI and others. The great and the good from the genre world, including our pals from the FrightFest organisation (Humphreys regularly designs the event's artwork), as the book is accompanied by an exhibition of his work. He said illustrated sleeves were making something of a comeback thanks to the likes of the aforementioned distributors. "[The exhibition and book] are a celebration of horror in home entertainment," he said, "from VHS to DVD, Blu-ray and now downloads." The exhibition is on until the end of November, more details on this and the book over here…
One thing we didn't have time to get to, the first one we've missed for donkey's years, is the MCM Comic Con event over at east London's Excel venue. And we may not have made it, but more than 130,000 people did – a record for the event. It represents an increase of almost 10,000 since the May event and up 20,000 on the equivalent show last year. In an official statement, the show's organisers said: "
Essentially this cements MCM London Comic Con's position as the third largest Comic Con on the planet — just behind illustrious US rivals in New York and San Diego. To add some UK context it's also around 10,000 more people than attended both the Man United v Man City and Sunderland vs Newcastle matches this weekend — two of premier league football's biggest derby matches."
As ever, there were plenty of video faces on offer, with Zavvi showing off its wares – and selling product at the event again - as well as mainstays such as Manga and Animatsu, the company founded by former Manga staffers Jerome Mazandarani and Andrew Hewson. Hewson said: "
Another extremely popular MCM London Comic Con has come and passed leaving myself, Jerome and the team absolutely exhausted. Over 130,000 passionate geeks attended last weekend, making it the biggest show yet with the Saturday being completely sold out. We had a large presence there with our most impressive looking booth to date, where we promoted both upcoming properties as well as sold DVDs/Blu-rays and merchandise directly to fans. On the Friday we hosted the Manga/Animatsu panel in which we announced a few of our upcoming home entertainment and theatrical titles to a very enthusiastic and engaging audience. Due to the success of Dragon Ball Z: Resurrection 'F' we now have three more theatricals in the pipeline -
Boruto: Naruto the Movie is our next, which will be out November 10 on over 40 screens with Showcase and Vue Cinemas. We also have the live-action Attack on Titan movie planned to come out 2nd December as well as Takeshi Miike's new film, Yakuza Apocalypse
(recently screened at London Film Festival to a great reception) due out early next year. MCM London Comic Con is always a
fantastic event in which
to connect your brand directly to over a hundred thousand passionate fans/consumers who will happily evangelise your products for you."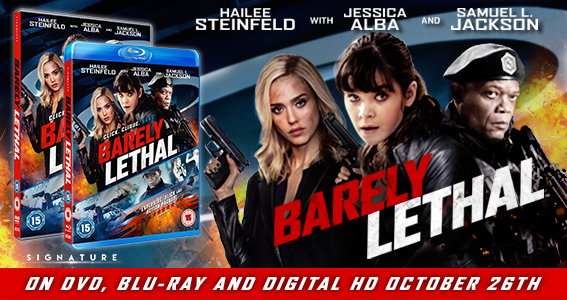 ---
Rumours have been circulating for a whole that the BFI Player was moving into the subscription vod arena and this week the organisation confirmed the plans, as it launched BFI Player+. The service will cost £4.99 a month, with some 300 films on offer from launch, many of which are unavailable elsewhere. In addition to assorted genres, it is also working with the likes of critic Mark Kermode, who will be offering a personally selected film with introduction each Friday. He kicked off on Friday October 30 with Hitchcock's early silent film The Lodger complete with Nitin Sawnhey's new score. Commenting on the launch, which also offers a 30-day free trial, the BFI's Edward Humphrey said: "
We are passionate about bringing great cinema to audiences – it's at the core of everything the BFI does – and BFI Player+ does exactly that. We bring a unique approach to subscription services: expertly curated cinema that takes audiences on a journey through the very best of film, from its early masterpieces through to contemporary greats. It's brilliant that leading critic, Mark Kermode is as passionate about BFI Player+ as we are, and will be introducing a key film each week to help our subscribers discover outstanding cinematic gems."
Number(s) of the week Part 1:Piracy site Torrent Freak, which charts the latest movements in the world of illegal downloads has put together at least one amazing number. According to its own research, it claims that Google has processed 1 billion takedown notices from copyright owners. More than 40 per cent of these, it noted, have come in 2015, showing the huge growth in action against the scourge of the industry. It quotes a recent Google statement saying: "We process more takedown notices, and faster, than any other search engine. We receive notices for a tiny fraction of everything we host and index, which nonetheless amounts to millions of copyright removal requests per week that are processed, on average, in under six hours."
Number(s) of the week Part 2: And in case that number was a bit depressing, try this one on for size: the Film Distributors' Association, the FDA, has estimated that with Spectre now wowing audiences and Star Wars: The Force Awakens on the way, that Q4 in 2015 will account for 50 million cinema visits in the UK. Its up on the average figure of 43 million in recent years. Unveiling a new generic trailer (55 films in 75 seconds), FDA president Lord Puttnam said: "
With cinemas offering uniquely memorable, pulse-quickening, out-of-home experiences, I sincerely hope audiences of every age will come out to enjoy the autumn's eclectic and exciting line-up exactly as the filmmakers intended – on the big screen."
"Over the last few days, the outpouring of love on the internet – for Ron's company and the number of people stating how important his releases have been to their film education – has been overwhelming. Ron loved his family, his work, the distribution business, his beloved Chelsea FC – he loved releasing films, making people happy, and he loved the people who worked for him. A self-made man, always true to his word, who made so much happen for so many people. He will be sorely missed." And we'll end by reminding you that we've got tributes to Ron Benson, the founder of Eureka and Masters Of Cinema, up on our website. Well worth a look…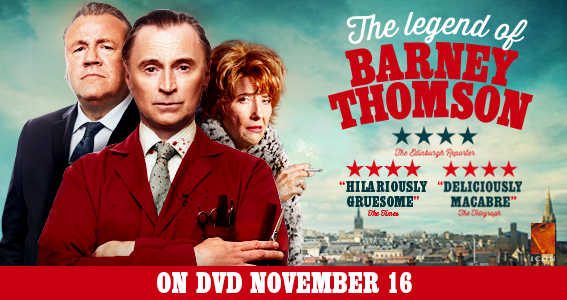 ---
QUOTE OF THE WEEK
"Netflix is a TV ecosystem unto itself, and now an established force in the total TV marketplace. But it represents just one aspect of an increasingly complex OTT picture, which also includes subscription services like Amazon Prime and Hulu, delivery systems such as Roku and Apple TV, and threatened encumbents like cable and satellite companies, which are trying to leverage their content with TV Everywhere options. The upshot is that OTT has now gone mainstream, and consumer expectations of control over their viewing experience continue to rise. When today's teens become breadwinners, they may bypass traditional distribution channels in ways we cannot even imagine now – challenging all of today's content players to stay up to speed and continue to experiment with delivery innovations."
David Tice, Senior Vice President of Media and Entertainment at GfK, unveiling new research that suggests that US Netflix users now watch 10 shows a week on the svod service, and four films – figures doubled from three years ago

AT THE MOVIES
All kinds of records have been tumbling this week after Spectre's Monday release, including the biggest ever box office haul on a Wednesday in the UK. More on this next week, although we're sure newspapers will be full of the record-breaking figures on Monday November 2… Meanwhile last weekend saw new entries from Paranormal Activity: Ghost Dimension (£1.47 million) and The Last Witch Hunter (£1.24 million) as the sole new entries in the top 10…

Our favourite news of the week is that not only is the Bad Santa sequel pressing ahead, with a 2016 theatrical release slated, but that Billy Bob Thornton is set to return as the titular Father Christmas. We can't wait, even if we did find the fact that the sequel will arrive 12 years after the original a bit disturbing…

Luc Besson was on the internet this week, promising a big announcement, and so it came that he unveiled the latest star to join his hugely ambitious and rather pricey sci-fi project Valerian. Singer Rihanna will be getting back in the acting saddle again, joining a team that includes Clive Owen, Cara Delevingne and Dane DeHaan.

Here's some sequel news: and announced this week as returning for their respective second and third outings are Paddington helmer Paul King, back for the bear's eagerly awaited second outing, while the third Pitch Perfect movie will see Elizabeth Bans back in the director's chair. Meanwhile, rapper Common is joining the cast of John Wick 2…

TWEET OF THE WEEK
Follow us on www.twitter.com/theraygun…
SITE OF THE WEEK
After a few nice freebies sent over, our youngest junior correspondent, Albie, aged seven, buoyed by his work on Nick Gibbs-McNeil's ace

kidzcoolit.com

, has launched his own YouTube channel, opening and unboxing stuff. Here he is with Monty Python And The Holy Grail and a Scooby-Doo goodie bag. All donations, he told us to tell you, gratefully received…
TRAILERS OF THE WEEK
This week's Red Band business, from Sacha Baron Cohen, no less…
A glitch meant this linked to the wrong Metrodome title, so here's Tangerine again…
More pre-Christmas nonsense from Seth and co…
More fun than most De Niro comedies…
To subscribe to The Raygun newsletter, please email info@theraygun.co.uk
with subscribe in the subject matter
To unsubscribe, email info@theraygun.co.uk with unsubscribe in the subject
For editorial or advertising queries, contact tim@theraygun.co.uk