GROUNDBREAKING JUDGEMENT BY ANCL MEMBER, JUDGE OAGILE DINGAKE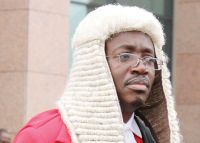 The latest decision of the Botswana High Court on inheritance rights is a pivotal step for women in Botswana and Africa as a whole. A number of African countries still have discriminatory customary law practices that effectively leave women with nothing once the death of a male family member occurs. This happens all in the name of culture. Judge Dingake has risen to the occasion by placing the Constitution of Botswana as the supreme law of the country and authoritatively declaring that the right to equality will not be subsumed by cultural practice. We hope that other African legal systems will follow this example to ensure that women are not forced into inheritance based discrimination that is so entrenched in our societies.
__________________________________________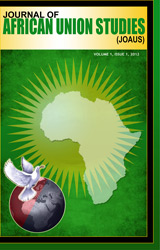 Journal of African Union Studies (JoAUS) special issue on Reasserting African Solutions to African Problems: The African Union's Difficult Decade Ahead
The African Union (AU) celebrated its tenth year of existence in 2012. Having achieved some success in certain areas, the AU's agenda for the next decade would require far more focus and determination if it wants to achieve its numerous objectives. The AU is also entering a new era in the wake of the Arab Spring on the continent and with the election of the new chairperson of the AU Commission.
With this, the AU is set for some continuities and change. Despite laudable advances during its first decade, the AU has experienced difficulties in some instances to uphold its right and duty to devise 'African Solutions to African Problems'. This significantly undermined the AU's stature on the continent and in the broader international community and places considerable pressure on the continental body in the next decade.
It is against this background, as well as in commemoration of the fiftieth anniversary of the establishment of the AU's predecessor, the Organisation of African Unity (OAU), that the Journal of African Union Studies (JoAUS) plans to publish a special issue analysing the AU's achievements in successfully promoting 'African Solutions to African Problems' in critical areas and the prognosis for other areas of concern where the continental body had faltered to assert its primacy in continental affairs.
Papers should focus on the following broad areas:
Election of Dr Nkosazana Dlamini-Zuma as the chairperson of the AU Commission;

AU's peace and security mandate and agenda;

African Peer Review Mechanism;

Pan-African Parliament;

AU response to recent African coup d'etats;

African integration;

After Libya: Prospects for AU-UN Cooperation

The AU and the Arab Spring;

International Law and the AU;

Sino-AU relations;

The AU's new Strategic Plan;

Finances of the AU.
The special issue on the future of the AU will be guest edited by Jo-Ansie van Wyk of the Department of Political Sciences, University of South Africa (Unisa), Pretoria, South Africa.
Original contributions which will be subjected to double blind peer review should comply with the Journal's Guidelines for Authors and should be submitted to the Guest Editor, Jo-Ansie van Wyk, by

3 December 2012

via
vwykjak@unisa.ac.za
. Please contact the editor for the guidelines.
____________________________________
ANCL MEMBERS' PUBLICATIONS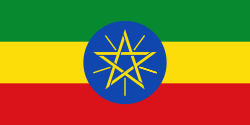 Ethiopia's Experiment in Accommodating Diversity: 20 Years' Balance Sheet by ASSEFA FISEHA
Institute of Federalism and Legal Studies, Ethiopian Civil Service University, Addis Ababa, Ethiopia
ABSTRACT
After years of centralised rule that emphasised unity, since 1991 Ethiopia has adopted a federal system that aims at accommodating diversity. This article assesses whether Ethiopia's experiment with federalism is achieving the promised goal of managing diversity or whether it is exacerbating conflicts. The federation's biggest risk is its entanglement with the ruling party, its reliance on soft institutions of democracy and narrowly based institutions of power sharing. Although states are given broad mandates to design policies that fit their local context, in actual terms, their role is limited to implementation of policies designed at the centre.
__________________________

________________

African Humanities Program in Ghana, Nigeria, South Africa, Tanzania, and Uganda:
2012 -2013
The American Council of Learned Societies (ACLS), with financial support from the Carnegie Corporation of New York, announces competitions for:
Dissertation-completion fellowships in Ghana, Nigeria, Tanzania, and Uganda.
Early-career postdoctoral fellowships in Ghana, Nigeria, Tanzania, Uganda and South Africa
Fellowship support is in the form of stipends: $10,000 for dissertation-completion Fellows and $17,000 for postdoctoral Fellows, plus an additional $1,000 per Fellow for books and media. Fellowships are intended to release recipients from teaching and other duties for an academic year to permit full-time research and writing. Recipients of both kinds of fellowship are also eligible for further support in the form of a residency at a participating research center in Africa for a sustained period of writing. Approximately forty fellowships will be awarded annually in all five countries combined. Awards will be decided by an international committee of distinguished scholars in the humanities.

Eligible Applicants
Dissertation applicants must be doctoral candidates in the final year of writing the dissertation. (No dissertation fellowships are available in South Africa.)
Postdoctoral candidates must be scholars who have obtained the PhD within the past eight years.
All applicants must be citizens of a sub-Saharan African country residing and working in Ghana, Nigeria, South Africa, Tanzania, or Uganda.

Eligible Projects
Proposed projects must be in the humanities, defined by the study of history, language, and culture, and by qualitative approaches in research. The list of humanities disciplines includes anthropology, archaeology, studies of the fine and performing arts, history, linguistics, literature studies, studies of religion, and philosophy. Projects in social sciences such as economics, sociology, or political science, as well as in law or international relations, are not eligible unless they are clearly humanistic in content and focus.

Selection Criteria
1. the intrinsic interest and substantive merit of the work proposed
2. the clarity with which the intellectual agenda is presented
3. the record of achievement of postdoctoral scholars and the promise of Ph.D. candidates
4. the contribution the work is likely to make to scholarship in the region as well as internationally
5. the feasibility of the work plan

The African Humanities Program seeks to promote diversity (in terms of discipline, institution, region, gender, and historical disadvantage) for the sake of excellence in humanities scholarship. Applications are welcome from all eligible scholars in Ghana, Nigeria, South Africa, Tanzania, and Uganda.

Application Deadline: 1 November 2012

Application forms and instructions for the 2012-2013 competition are available at www.acls.org/programs/ahp or may be requested by email at ahp@acls.org.