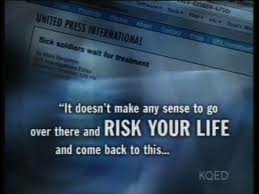 Imagine...Serving Your Country...then Being Called A Terrorist
By Ms PM
(editor's note: This is a perfect example of elected officials trying to intimidate citizens that are trying to hold them accountable and it also puts the last story on Sheriff John Whetsel's screams of racism and bigotry in perspective.)

This 55 year old disabled veteran, Don Pippin, took pictures of security cameras in part of filing for an open-records request to find out how much the surveillance system cost.
After the three commissioners met on the issue, Commissioner Kurt Schlegel found it necessary to ask for and receive a temporary court order against the old fart for "casing" the joint thinking he could be gathering information for a possible terrorist attack. The judge threw it out, the 55 year old posed no threat to anybody.
Pippin and his lawyer are seeking damages of $2.4 million.
These incidents keep popping up and it shows a clear pattern of what our government is up to. By trying to instill enough fear in people so they will stop questioning what government is doing, this paints a clear picture that no citizen has the right to question anything unless they are willing to suffer severe consequences. Why is that?
Mr. Pippin has repeatedly filed for open-record requests. Clearly he is concerned about his rights as a citizen. It is far too easy to label a law abiding citizen as a terrorist simply because, as in this case, he follows the protocol to acquire certain records he is interested in researching.
Abuse of power? You bet. How better to make citizens behave than by demonizing them. Anyone frustrated with what is happening within our government is identified as a "possible terrorist." How safe do you feel?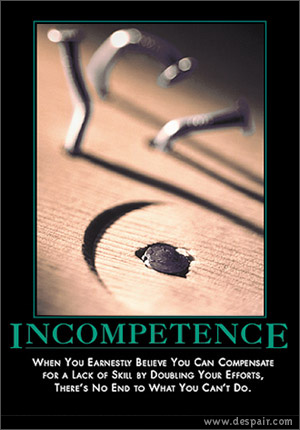 Senate District 41
The Independent Candidate
It all comes down to research to determine a legitimate candidate, or a candidate that just likes to see his name on a ballot. The research on the Independent Candidate, Richard Prawdzienski, was pretty much a forgone conclusion on the first web site we visited.
We began by going to the Oklahoma Ethics Commission web site to see what information was available there. All we found was a statement of Minimal Activity. There was not a Statement of Organization or any Campaign Finance Reports. This would indicate that he did not formally file as an organized candidate, nor did he seek or accept any campaign funds. It would also seem to indicate that he spent absolutely nothing on his campaign. This leaves one to question the legitimacy of his candidacy.
We next went to www.followthemoney.org to see if they had anything on his campaign finances. You can see the results here. PRAWDZIENSKI, RICHARD | Follow The Money The results were the same. No campaign donation or expenses reported.
We then went to www.opensecrets.org to see if they had any information. Again nothing was found. We got the same results at www.votesmart.org. This can only lead one to believe that this was never a serious candidacy.
While at the votesmart web site, we did find evidence of his perennial candidacy for whatever office he feels he is suited for. These include runs for Lt. Governor in 2010, House of Representatives, HD 39 in 2002, 2004 and 2008. He has also chaired the Libertarian Party of Oklahoma.
One of the items I found most troubling in his biography was his membership in the ACLU. Here is a man that is a veteran, claims membership in to veteran's organizations, worked off the tax payers dime his entire career, and was so against what this country stood for that he joined an organization that has dedicated itself to undermining the Constitution of the United States of America. This is disgraceful.
From the investigation, one can only conclude that Mr. Prawdzienski was never a serious candidate for Senate District 41. Nor was he ever a serious candidate for any office he ever filed for. This is a retired civil servant out seeking his 15 minutes of fame, and he gets it from the interviews he gets every time he files for a new office. This is not a man that can be trusted with the business of state. He will only seek to glorify himself. We could not recommend this man for the position of dog catcher.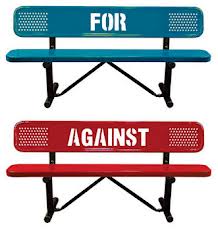 State Questions Guide, One More Time
We've been inundated with email asking for the info on the State Questions on the November ballot so we are going to provide a link to a previous issue where they were discussed. Save these emails folks! Put them in a folder in your email system where you can do a global search using keywords to find them.
Here is last week's article on the State Questions
and another article from September.
Our recommendations are the same except for one exception, SQ 765. The more we look at it the madder we get as Governor Fallin and GOP leadership seemed hell bent on corrupting the will of the legislature on this bill. Public comments about the Governor appointing the director with the consent of the SenatePublic comments about the Governor appointing the director with the consent of the Senate appear to be tracked back to Senator Greg Treat.
SQ 765 itself appears to be as written in HJR 4092 or pretty darn close
The local Fox affiliate contacted me last week looking for info on the state questions and I brought up SQ 765 but I turned down an interview on Friday, too busy, but they might do something next week. I'm growing fond of Fox 25, their reporters are aggressive on stories that the establishment would rather have buried.
So please vote no on SQ 765. This is looking more and more like a power grab by the Government. We can sort this out next session and fix it right.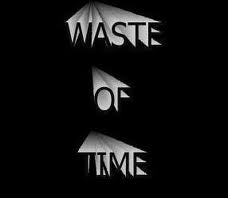 Is This an Election or a Waste of Taxpayer Funds?
Okay, we are back to voting for the lesser of evils again.
This race is beginning to look more and more like the Oklahoma State Chamber of Commerce has bought another Senate seat for the next four years. There is still a race in this district, but it's not much of a race. This year it comes down to the incumbent Republican RINO Senator Clark Jolley and perennial Independent candidate Richard Prawdzienski. In part 1 here, we are going to concentrate on Senator Jolley.
Senator Jolley opened this campaign season under a cloud of suspicion when an ethics complaint was filed against him. These allegations dealt with his raising campaign funds for his re-election without filing the necessary forms with the Oklahoma State Election Commission. Although the Ethics Commission cleared him of these allegations, it is clear with just a cursory review of the online documents that the Senator raised funds for his re-election without filing the proper forms. The Ethics Commission allowed him to slide by on the basis that he claimed it under a campaign for his election for Attorney General in 2010 that was never closed out.
For this article we also went to the Senator's web site. You may see it here. Senator Clark Jolley.
One of the areas I found interesting was under Protecting Freedom and Liberty. He willingly accepts credit for American Law in American Courts legislation that the Oklahoma voters approved. One has to wonder though, with that law tied up in court, why the Senator didn't support new legislation over the last legislative year
One other item on his web site that we took exception to was that throughout his site he claims to be a "Proven Conservative Leader." One look at his donor list is enough to call this into question. I'll use one name only to prove my point.
We'll use one example from the 2012 campaign year. Senator Jolley has accepted a campaign contribution from Obama Campaign Bundler George Kaiser. This is the same George Kaiser that will be paid from the bankrupt Solyndra fiasco before taxpayers will be thanks to Obama's Energy Department. Recent reports from the Bankruptcy Court have George Kaiser's company trying to buy the bankrupt Solyndra at a bargain price, making a profit on his initial investment from the sale and turning around and making a profit from selling off all of what remains of Solyndra and its properties. Now there is no doubt that this is a shrewd business deal for Mr. Kaiser, but in the end, we taxpayers will get screwed.
We also went to the Oklahoma Ethics Commission web site to look at his campaign finances. We concentrated this time strictly on his finances under the 2012 campaign year. We'll continue with the donations from Corporations and Political Action Committees. Let me tell you, this reads like a who's who of the Oklahoma State Chamber of Commerce. Here are just a few examples.
Cox Communications Pac $2,000.00
American Farmers and Ranchers Pac $ 500.00
Oklahoma Committee of Auto Retailers $1,000.00
Greater OKC Chamber PAC $2,500.00
AT&T Oklahoma PAC $3,500.00
Oklahoma City Business Council $5,000.00
I found one organization that contributed twice. The total contribution is within the limits, but one wonders why they waited to make a full contribution. It's listed below along with the dates...
May 24, 2012 Center for Legislative Excellence $2,000.00
June 15, 2012 Center for Legislative Excellence $3,000.00
The list of out of state contributors is too numerous to list. They include most of the big oil companies, most of the big pharmaceutical companies and a lot of the wind and solar power companies. There are enough Corporate and Political Action Committee donations to Senator Jolley's campaign to cause one to question where his true loyalties lie. Will he work for the people of District 41 and the state of Oklahoma, or will he work for all the special interest that has financed his campaign?
It is most likely that Senator Jolley will win re-election to another term in office. The one saving grace is that this will be his last term in office. He will be term limited after this. I can't help but feel that this RINO will sell the party down the tubes during his final term in office.
Here is a final thought. If this indendent is elected, what real difference will it make? The GOP will still have a solid majority and the independent can do nothing on his own. By sending Clark Jolley back to his momma's skirts we can send a message to the RINO controlled GOP that we have had it with voting for the lesser of evils.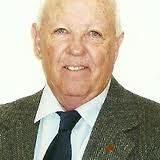 The Tulsa Beacon endorses Dave Bell for State Senate 11
The Tulsa Beacon endorsed senate candidate Dave Bell last week with the following endorsement:
Oklahoma needs more conservative senators who will act conservatively while in session.
That has not been the case as so-called conservatives have killed pro-life bills, voted down state income tax cuts and behind closed doors sabotaged conservative reforms.
\
That's why Dave Bell of Tulsa is the choice in District 11 for the Oklahoma Senate.
An outspoken Christian, Bell is a lifelong Oklahoman from Tulsa. An Army veteran, he worked as a state park ranger and 16 years as a state trooper with the Oklahoma Highway Patrol.
Bell was so concerned about the effects of illegal immigration in his Northeast Tulsa neighborhood that he formed the Maxwell Neighborhood Association. Several hundred neighbors have banded together to help lower the high crime rate. They planted more than 80 new trees in Maxwell Park after a recent ice storm and worked to acquire new playground equipment for the park.

But more importantly, Dave Bell is a man of conviction.

He believes in supporting law enforcement.
He wants smaller, more efficient government.
He wants reform in education so that it gets results for the money spent.
Bell wants parents to have a choice in their children's education and would favor vouchers.

Bell is a staunch believer in the U.S. Constitution and the freedoms it describes. Bell thinks that the federal government has violated the 10th Amendment and should stop trying to bully states into unfair legislation.

Bell faces a liberal Democrat who was part of the Democrat machine in the Oklahoma House.
There could not be a greater distinction between the liberal Shumate and Bell.
We agree wholeheartedly with the Tulsa Beacon's endorsement. Representative Shumate has never held a job that we could find, his mother bought his way into the House seat. Shumate doesn't represent the values of his district and allegedly is dishonest about his sexual preferences. Again we could care less what floats his boat but being dishonest about it leaves him open to blackmail and undue pressure, for that reason alone he should do the right thing and either admit or deny the allegations.
But the Republican running for Senate District 11 is getting help from the Republicans's right?
Well, actually no. Matt Pinnell has broken his word that he would support Republican Dave Bell. As of late this week we have had reports that GOP Chairman Matt Pinnell is not getting volunteers or flyers into the Senate district. The push poll they used was very negative, more of a hindrance than a help I'm told. Despite promises from Pinnell earlier this fall, very little is going on.
Give Dave some help. If not to win, to fight back and make the liberals spend hundreds of thousands of dollars to buy their way back into power. You can contact Dave at 918-638-9977 to donate or to volunteer. Please mail checks to Dave Bell for State Senate, 1312 North Canton, Tulsa Ok, 74115

RINOs at the Federal Level
Part One
We don't often delve into the Representatives at the federal level, but with the elections coming up, we felt it was time that you got to know more about Rep. Tom Cole. Of the four Republicans in the House of Representatives from Oklahoma, he is by far the biggest RINO of the bunch. How he manages to hang on to his office surprises me every time.
What prompted this story was a report from the Citizens Against Government Waste that rated all the Representatives and Senators. You can read the entire report here. CCAGW Ratings. Representative Cole received a lifetime score of 58% from the group or a "Lukewarm" rating towards cutting government waste. As you know, this score would rank him as a RINO from the Sooner Tea Party.
They went on to list his voting record for this year. Some of it will surprise you. Here are a few examples of the bad votes.
Defense Operations and Maintenance-Nay-Liberal
Defense Procurement and Research-Nay-Liberal
Defense Research and Development-Nay-Liberal
Continuing Appropriations F-35 Alternative Engine-Yea-Liberal
Continuing Appropriations National Drug Intelligence Center-Nay-Liberal
To be fair, he did make some good votes. Here are some of the ones we can agree with.
Obama Care Overhaul Law Repeal-Yea-Conservative
Presidential Campaign Fund Termination-Yea-Conservative
Weatherization Assistance-Nay-Conservative
Amtrak Grants-Nay-Conservative
Now as with any candidate for office, we did our research on Rep. Cole before we did the story. We went to his web site at www.tomcoleforcongress.com to see where he stood on the issues. What we found that bothered us was his claim to be supportive of our military. He should be. He has Ft. Sill and Altus Air Force Base in his district. But based on his recent votes, that claim of support doesn't hold water. He has voted Nay on three Defense appropriation bills as indicated earlier. The only Defense appropriation bill he voted Yea on, was for an alternative engine that the Pentagon has said it doesn't want or need. In other words, he voted to waste money.
While doing a google search on Rep. Cole, we found that in 2010 he was singled out as having a Lobbyist problem. You can read the report here. Tom Cole's Lobbyist Problem | That's My Congress
His problem with lobbyist was enough for this organization to call into question who he actually worked for, the lobbyist or the people of the 4th district of Oklahoma. You would think he would learn from this report.
During his 2012 campaign, we went to OpenSecrets.org to look at his financial reports. We also went to the Federal Election Commission to look at his campaign filings there. You can read the report here. Tom Cole: Campaign Finance/Money - Summary - Representative 2012 | OpenSecrets. Once again lobbyist is playing a big part in his campaign financing contributing 37% of all his financing. It calls into question his allegiance to his constituents or to the lobbyist.
We also went to www.votesmart.org to see what information was available there. His voting record is un-impressive. He is not one that you can count on as a reliable vote when the Republican Party needs one. You can see his voting record here. Representative Tom Cole - Voting Records - Project Vote Smart.
One of the strange things that we found was a Political Courage Test from 2004 for Rep. Cole. You can read the results here. Tom Cole - Political Positions - - Project Vote Smart We call this strange, because he has consistently refused to take the test since 2004. One has to ask Why? It's obvious from his web site and voting record that his political courage has changed. Don't the people of the 4th District deserve to know where he stands on the issues that affect their lives?
One other item we found while doing our Google search of Rep. Cole dealt with legislation to protect and hide corporate donors to his campaign. On five different occasions during this last legislative year Congressman Cole attached amendments to defense and homeland security bills that would override an executive order, yet to be released by President Obama that would block the release of the names and amounts of corporate donors. You can read about it here.
Rep. Tom Cole Hides Corporate Cash Contributions Five Times Over | Irregular Times This is a blatant attempt to hide campaign contributions. What have you got to hide Mr. Cole?
There is no doubt in my mind that Rep. Cole will win re-election this year. It sickens me to say that. He does not represent Oklahoma values. All I can say is it's never too early for a challenger to file for his office. You must file to start collecting campaign funds. Rep. Cole has a substantial war chest. The sooner you start the better. Representative Cole is not a man that we can endorse for a candidate for this office. He is bought and paid for by lobbyist.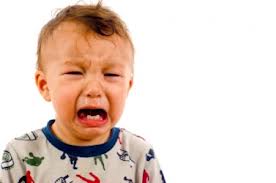 Like a Crying Baby at a Restaurant
Yeah, I know, we were all little once but nothing shows the character of a parent than how they deal with a crying infant at a restaurant. If they were raised with good manners, they take the child outside to avoid imposing on others. Airplanes, well, there have been times I wish they could have taken the little bundle of snarling shrieks out on a wing or something. Amazing how something so small can totally vocally dominate the inside of an airplane.
And that is how I saw last Sunday's story on the Oklahoma County Sheriff Department controversy, a howling mad, totally enraged baby screaming at the top of his lungs calling any that dare to challenge them "racist" and "bigoted".
Oklahoman reporter Zeke Campfield did a credible job with a difficult story considering he had to get the story past his editors. There were some mistakes, the more writing I do the more I appreciate how difficult it is to spend a few hours on a story and not make a mistake in covering it.
Whetsel lead off calling the Sooner Tea Party racist and bigoted. The story does a good job of showing that Oklahoma County Sheriff John Whetsel generated the controversy and the spotlight by giving preferential treatment to a very wealthy donor to his campaign and to the sheriff department despite evidence of a former felony charge and being a defendant in an ongoing Federal Civil case concerning massive Medicaid fraud.
The Oklahoman quoted Whetsel saying "It is a bigoted, racist, slanderous, defaming and libelous email full of lies," Whetsel said. "This is unfortunately the type of scorched earth, unethical and hate campaign being waged against me."
Oh my! They are out to get Sheriff Whetsel? And ahh…. John…. Let's take a look at the words you used. Words do mean things you know.
Bigotry is the unbending devotion to one's own thinking or prejudice, intolerance of the opinions or lifestyles of others. Investigating if a middle eastern man is buying his way into access to FBI updates or Homeland Security updates isn't intolerant; it is prudent.
Racist is defined as one who believes that the world's population can be divided into distinct groups of people based upon their nationality or race that is indicative of an individual's abilities, personality traits, intelligence, morals, or other cultural behavioral behaviors, which allows individuals to be ranked as better or inferior to others. Our problem with the dentist/reserve deputy was his spending hundreds of thousands of dollars to purchase direct access to information that darned few people should have access to. He could have been a red headed Irishman for all we care and we would have raised the alarm.
Slanderous refers to a verbal false charge or claim against someone which damages their reputation. Verbally calling someone bigoted and racist would be a slanderous statement. Calling into question an unusually involved wealthy middle eastern man of unknown origin into local, state, and even federal law enforcement alerts is neither a false claim nor harmful to one's reputation. If the person had former felony arrest on their record, the existence of which MUST be reported on the reserve deputy application for Oklahoma County Sheriffs Department and if they were under civil indictment for Medicare fraud then indeed the publication of these facts might damage their reputation but it wouldn't be slander as the felony charge and the civil indictment were facts and we had the documentation to prove it.
Defaming… well, slander and libel are two forms of defamation so you are being redundant. I suppose you spent some time with a thesaurus before the interview.
Libel, is the written communication of a false and malicious statement. The truth protects free speech Sheriff Whetsel. Try reading the Bill of Rights of the Constitution that you swore to uphold. People that become public figures though acts of notoriety such as donating hundreds of thousands of dollars, rappelling off tall buildings, getting arrested or having federal civil indictments filed against them lose much of the protection of privacy as they are thrusting themselves into public discourse. Our questions about their actions or our opinion of them is protected by the Constitution, you know, that one with the 2nd Amendment that you have tried so hard to undermine over the last decade and a half?
Email full of lies? Name one Sheriff Whetsel, name just one lie that we told. Do so or wear the moniker yourself.
Other than that you are being triple redundant because you have zero facts on your side and you were caught with your pants down around your ankles taking care of a wealthy campaign donor.
And what you call a scorched earth, unethical, hate campaign against you is an election where your judgment and honesty is fairly questioned. Wasn't but a few weeks ago you were forcing inmates to work on your campaign signs The fact is that the dirt coming out against your administration of the county sheriff office and the jail is quite damning and you have little else to do but assassinate the character of those that dare to ask questions.
But one of the major flaws of the article was the claim that one of our sources was the campaign manager for Sheriff Whetsel's opponent, Darrell Sorrels. She was not and is not, and has never been a campaign manager for the Sorrels campaign. That would be a guy named David who has held the post for some time now.
She did provide some bits and pieces of the puzzle but most of the info was easily found online once we knew to look for it.
The reporter did an excellent job pointing out that we were asking questions:
"The article questions Whetsel's associations with a man "with ties to the Middle East and possibly Syria" as a reserve deputy, and said Jarjoura may pose a security risk."
This dentist does have ties to the Middle East, some of his dentist associates have names that mightg well be from the region, his family was from there and no doubt he still has family there and as the genealogy websites claim his surname is of Syrian origin we were more than fair when we mentioned he was possibly Syrian and might pose a security risk. The reporter nailed the story and the reason for our article back in September on this controversy with this quote from me:
""All we're saying is, 'Who is this guy? Why was his background check flubbed? How come we found it and Whetsel couldn't?'"
But I found something quite troubling in the Oklahoman article. When given the chance to set the record straight about his religion, Jarjoura appears to have admitted to "identifying himself" to the Christian and claimed that he and his wife donated to a Lebanese Catholic Church. Me? I'd have been screaming to the roof top that I wasn't a muslim, not that I identified with a church.
Jarjoura is quoted as saying that we called him a terrorist instead of reporting the truth, we questioned his motives for buying his way into the department and into access to that tag scanning car with sensitive FBI and Homeland Security update communication access. He admits that he faced a felony charge in 1994 just like we reported. He admitted that he stands accused of Medicaid and Sooner Care fraud but claims that his office hasn't accepted Medicaid patients since December of 2007.
Unfortunately for Jarjoura the federal court case says otherwise and they have documents that appear to prove their case including billing records showing 2009 charges and payments for a Medicaid patient.
Let's face it, Jarjoura and his fellow dentists are accused of trolling for welfare cases, driving up the cost of the program by offering inducements to get the work done and that is illegal according to state and federal law. The federal civil indictment has the advertisements, the free gas cards that were handed out when the patients showed up, and the billing records where the dentists billed Sooner Care for the work. Show over…have enough pride and self respect to slink away in shame if there is an iota of truth in these charges. Can anyone imagine the pain of putting a small child through root canals and capping baby teeth unless it was absolutely necessary? I am so lucky that the work I do is a luxury that people can purchase free from necessity, I would never have to slide down a slipperly slope.
Page nine, page ten, page eleven, page twelve, page thirteen, and page 26 lay out the court case where the United States Government is listed as the plaintiff.
Jarjoura's attorney claims that none of the Medicaid patients were seen by the doctor but Jarjoura is named as a defendant in the case along with his company, Bright Smiles. He is actually one of the first names in the list which means they are considering him as the leader of the group practice.
The Oklahoman article goes on to correctly point out that we questioned the link between campaign donations and being appointed as a reserve deputy, pointing out that tens of thousands of dollars in campaign donations and donations to the sheriff's office preceded Jarjoura's CLEET certification in November of 2009. We should point out that county sheriffs run their own CLEET certifications with little oversight, this is not a problem with the CLEET organization itself other than the rules need to be tightened up so that political donors can't buy their way into certification through the actions of an unsupervised county sheriff.
Whetsel admits that Jarjoura filled out his application for a reserve deputy slot in November of 2008, long before the 1994 felony arrest record was addressed. And unless the application form was changed since 2008, Jarjoura was required to admit to the felony charges filed against him in 1994.
In fact it requires the disclosure in two locations! And it requires elaboration on what the charges involved including what the charges were, date, location, and disposition of the charges. The application lists extensive investigations and checks into the applicants background including a criminal background check which should have found the 1994 felony arrest for grand larceny that was filed in Cleveland County. Again, if we could find it, why couldn't Whetsel find it?
Whetsel does admit that there was an arrest according to the Oklahoman article:
"At that point in time when he was vetted for the academy there was absolutely no conviction for any crime," Whetsel said. "There was apparently an arrest made, but there was no follow-up to the arrest, there was no prosecution, and he went in and had it expunged."

Apparently is not a word to use if Whetsel already knew of the previous arrest, it is a word used to soften the blow and to admit that the arrest was missed during the background investigation.
Now I know some Oklahoma County deputies and retired deputies, they are a competent bunch and not likely to have missed a felony arrest. Most likely what happened is that Jarjoura applied for the reserve deputy program but was given special treatment due to his wealth, perhaps even was granted an exception from an extensive background check. Or even more possible, the arrest turned up during the background check and the case was referred to Whetsel or one of his lieutenants, then Jarjoura was told to get the case expunged and they would ignore any unpleasant facts like a failure to disclose the arrest. Remember that the tens of thousands of campaign donations and sheriff department donations occurred between Jarjoura's CLEET program acceptance and Jarjoura's certification.
Really, this doesn't take a rocket scientist to figure out. Whetsel sold access to sensitive information to someone that didn't have a competent background check or who was advanced in the process after the arrest came to light and as a quid pro quo for tens of thousands in donations.
Jarjoura makes it clear that law enforcement is his hobby. That along with the special treatment in getting approved is a slap in the face of every law enforcement officer in Oklahoma. They followed the rules, they put up with an intensive background check, they didn't have hundreds of thousands of dollars to buy their way in. They do a critical service to our society out of a willingness to sacrifice and serve; they don't do it because it is a "hobby" or because they get to bully citizens with traffic stops.
Whetsel needs to go back to Florida. If the stories are true he has a nice retirement home sitting there, amazing what can be done on a sheriff's salary if the wifey clips coupons I suppose… Who really knows…
All I can say is this, we didn't start this movement because we were afraid of anyone suing us or coming after us. If we come after a bad guy, we have the proof in hand and will not back down. What we will do and have done when we were attacked is to double the pressure and this case will be no different. But If Jarjoura or Sheriff Whetsel want to contiue to fight, in the imortal hands of John Wayne in True Grit, "Fill your hands you son of a ...."