JOINT INITIATIVE DOWNGRADES DODGY CONTENT
REACTION TO LANDMARK MOVE
TRUST GETS MESSAGE TO 2 BILLION…
…GETS £55 COVERAGE FOR EVERY POUND SPENT
ANTI-PIRACY MESSAGE WINNING OVER CONSUMERS
INFERNO HEATS UP THE CHARTS
MIDWEEK UPDATE
YARD GOES THE EXTRA MILE
MOONLIGHT SHINES
CRYING BRINGS CHEER
ARROW'S BRAIN DAMAGE
POWERHOUSE ADDS MORE
MUBI'S HAPPIEST DAY
UNIVERSAL'S REACHER ROUND
SAY YES TO OUIJA
LIONSGATE PUTS ITS LIFE ON THE LINE
WOLVES ARE DAMNED
AMAZON ADDS JOB
DOTCOM HEADING TO US?
---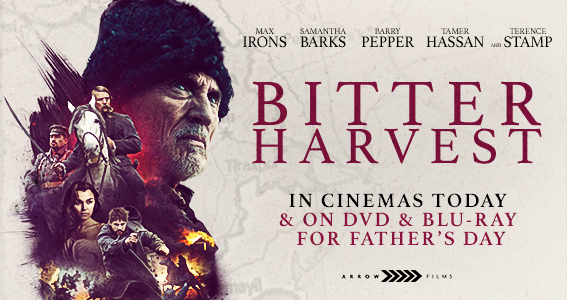 ---
If you can't read this newsletter or see the ads, please click here
It Was A Good Week For... The forces in the fight against piracy as attitudes start to shift…
It Was A Bad Week For… Kim Dotcom could be extradited to the US…
The week got off to a good start - and we don't mean post FA Cup celebrations either - as on Monday the joint forces of the BPI, MPA and Alliance for IP unveiled a joint initiative with search engines Bing and Google. And it was a key plank that many in the industry, including distributors and studios, wanted in the fight against piracy. For the landmark agreement, one of the first of its kind in the world, will see links to dodgy download and streaming sites offering illegal copies of films and TV shows will be demoted by the two search engine giants. Legitimate content will be given preference above illegal links, to help customers looking to access movies and programmes legally from being led astray. It will also improve autocomplete suggestions to further avoid helping customers find pirate sites and content. It takes the form of a voluntary code of practice and follows discussions between assorted rights owners and search engines as well as the Intellectual Property Office, the Department of Culture, Media and Sport and OFCOM. The various parties have pledged closer collaboration and will also share information on an ongoing basis.
There was plenty of comment on the deal from the assorted rights holders. Stan McCoy, President and Managing Director, Motion Picture Association EMEA, said: "
Pirate websites are currently much too easy to find via search, so we appreciate the parties' willingness to try to improve that situation. We look forward to working on this initiative alongside many other approaches to fighting online piracy, such as the "Get it Right" campaign that aims to help educate consumers about the many ways to enjoy film and television content legally and at the time of their choosing. We are grateful for the Government's involvement and support on this issue." Geoff Taylor, Chief Executive BPI and BRIT Awards, said: "Successful and dynamic online innovation requires an ecosystem that works for everyone - users, technology companies, and artists and creators. BPI has long campaigned for search engines to do more to ensure fans are directed to legal sources for music or other entertainment. There is much work still to do to achieve this. The Code will not be a silver bullet fix, but it will mean that illegal sites are demoted more quickly from search results and that fans searching for music are more likely to find a fair site."This initiative is a world-first. We are grateful for the support from UK Government both for this code and for the "Get It Right" campaign that encourages fans to support the artists they love. We look forward to working with Google, Microsoft and our partners across the creative industries to build a safer, better online environment for creators and fans." Eddy Leviten, Director General, Alliance for IP, said: "The Alliance has been present throughout the discussions and has consistently made the case for a collaborative process that works for all rights holders and creators and starts to help the UK's intellectual property generators to promote and sell their works without unfair competition. Whilst there is still a lot of work ahead I would like to thank Ministers, past and present, and officials at the IPO, DCMS and Ofcom for their help in getting us to this crucial stage."
---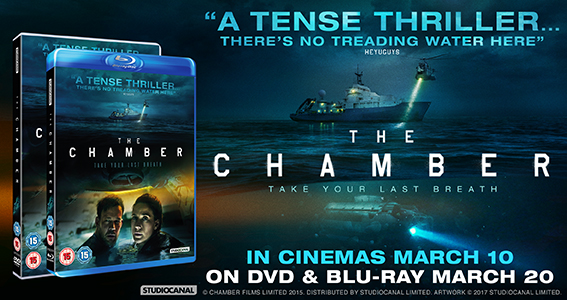 ---
Meanwhile, more good news on the piracy side comes from the Industry Trust for IP Awareness, which has revealed some fascinating facts this week about its ongoing Moments Worth Paying For campaign of cinemas advertising and more. The campaign, which has been running for six years, has reached more than 2 billion consumers and has an estimated media value of almost £50 million. As well as cinemas and on outdoor sites, the campaign has also gone on to YouTube, where it has amassed 3.4 million viewers. It's getting plenty of bang for its buck too – in 2016, the Trust said, every pound spent delivered £55 worth of media value and reached 3,000 people. ICM research has also suggested that the campaign is resonating, especially among the key 16 to 34-year-old male demographic. It also noted that more women (18 per cent compared to 29 per cent of men) and more young children (a third of 11 to 15-year-olds in 2015 compared with just over one in 10 the previous year) are accessing illegal content, troubling statistics that have seen Moments Worth Paying For branching out and targeting those audiences, the latter by featuring more family films. Comment on the ongoing campaign came from Andy Edge at Odeon Cinemas, who said: "We are proud to have supported the Industry Trust's Moments Worth Paying For campaign since the start. It is vital that the cinema-going message is reinforced with new creative to the UK's cinema audience, encouraging them to return to see future releases the way that they should be seen – on the big screen! We are heavily supportive of the Industry Trust's campaign as we want as many people as possible to be inspired by film and come back to the cinema, to engage in a shared experience with friends and family."
And more comment too on the excellent industry initiative, which will continue for the year ahead, as Disney vp for marketing and co-head of studios across the UK and EMEA Lee Jury said: "Disney is delighted to have worked with the Industry Trust since the beginning. We trialled the first Moments Worth Paying For trailer with WALL-E – a trailer that was made up of film content and on-screen static messaging. The idea was to inspire audiences to realise the value of film content and we are ecstatic that we've evolved the campaign to involve direct support from film talent with pieces to camera ensuring key messages are delivered directly to the audience. We are proud to be championing the message by creating trailers that showcase how choosing legal services and going to the cinema is an experience that is always worth paying for." Liz Bales, Chief Executive, Industry Trust for IP Awareness, said: "Working in tandem with our members on the Moments Worth Paying For campaign we have a constant stream of communication to audiences encouraging them to value and respect film content. Copyright education is at the heart of the Industry Trust's initiatives and the Moments trailers are an engaging, influential, cost effective and sustainable way to continuously reach audiences of all ages with fresh and innovative messages."
What was heartening from where we're standing, was the positive PR coverage achieved this week, particularly for the Google and Bing initiative. Key industry figures, such as the BPI's communications chief Gennaro Castaldo and the Alliance for IP Eddy Leviten were out and about banging the drum for the creative industries and talking about the importance of paying for content. The former appeared on BBC Five Live, the latter on Radio 4's flagship Today programme, among other things. Sky and commercial radio covered it extensively too, while the story was also picked up by the national press. The BBC coverage on Five Live was particularly impressive (see Quote of the Week below for more) with an illuminating hour-long phone-in on the topic of piracy and illegal downloading and streaming. There seems to be a feeling that the message is getting through too, there are more members of the public chastising people who illegally access content, and this could signal a slight shift in public perception of the problem. As Castaldo told The Raygun: "There are more legal options now, it's easier to access, it's more affordable and the old arguments are no longer valid. Hopefully champions such as Get It Right and the work of the Industry Trust have helped and the message is gradually getting across and contributing to a change in perception." Eddy Leviten added: "Obviously there are hardcore illegal downloaders/streamers, but, anecdotally at least, I get the feeling more people are speaking out against it and saying "it's theft". I think there is a shift – the work done by many Alliance members on respecting IP and helping guide consumers towards genuine content and goods is helping. There is also good work done by the IPO in helping aggregate resources for the education sector (http://crackingideas.com/ ) And the Get It Right campaign is proving to be effective too https://www.getitrightfromagenuinesite.org/ The other point to note is that there seems to be a more general sense of understanding that the internet is wonderful resource but also there are many huge global businesses that act as gateways to information and content that need to be responsible and help to create a safe and fair environment for all
---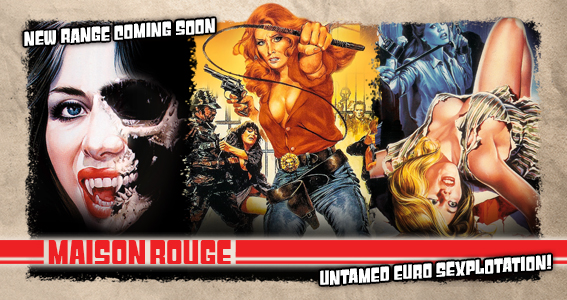 ---
On to this week's news and Inferno was fastest out of the blocks among the new releases this week according to the Official Charts Company's midweek bulletin. In its first few days on sale the title had done some 42,000 plus units, ousting Trolls from the top spot. The Da Vinci Code returns ay number seven, aided, no doubt, by SPHE's offer and the complete trilogy is in at number 13. Commenting on Inferno's success, product manager Amy Sawyer said: "We're thrilled with the performance of Inferno which has fired up the charts and looks firmly on track to surpass its week one target. The challenge was to draw upon the strength of the existing franchise and introduce the world of Robert Langdon to a brand new audience. We couldn't have achieved this without the fantastic support of our retail partners who executed a range of compelling offers across both grocery and digital. To generate further awareness we worked closely with Penguin on cross promotional activity, targeted the 45+ demo with Inferno themed interactive puzzles and brought the film to life through an international press trip to Florence challenging media, from UK/EMEA, to unravel the mystery of Dante's Inferno first-hand.
In other news, Free State Of Jones, the latest Matthew McConaughey (Studiocanal seems to have him exclusively at the minute, next up is Gold) is in at number six, while one place below that is Operation Chromite. Marauders is another new entry, the Bruce Willis and Dave Bautista actioner arrives at number 17, a special Blu-ray release of Black Hawk Down is at 10, American Honey, featured here last week, is at number 32 and Silent Witness Series 20 is at number 39.
Meanwhile, the biggest selling TV title of the week is the rather excellent Apple Tree Yard, the Arrow release of one of the year's most talked about TV shows (and also one of its best). Commenting on its strong showing – it's arrived at number 28 in the midweeks – Arrow's Jon Sadler said: "We are delighted to have the highest new entry in this week's TV chart with the BBC One platform four-part series, Apple Tree Yard, after a strong campaign where we re-mobilised some of the key cast for a series of high profile post-TX interviews, including both Ben Chaplin and Mark Bonnar as well the author herself, Louise Doughty. We also supported the release with national press and online ads and themed media drops. We now expect a very long tail on this superior drama series, which has been a welcome addition to our strong slate of, mostly foreign language, crime and thriller series box sets on our Nordic Noir & Beyond imprint."
Keep an eye out on Moonlight, many critics' personal choice for Oscar glory. But Academy Award or no, the film has got off to a flying start on its theatrical bow from Altitude. The film opened to £622,000 from 85 sites, which makes it the biggest opening for a film under 100 screens since 2004's Lost In Translation. In a carefully planned release strategy, the distributor is more than doubling its screen count from Friday February 24, giving it the potential to capitalise on its Oscar presence and box office momentum. What's more, it boasts an excellent word of mouth and incredible critical acclaim, its screen average of more than £4,000 in its opening weekend is testament to that. All of which bodes well for its home entertainment release later this year. Commenting on the film, Altitude's Tom Austin said: "Moonlight is a truly exceptional film that we are incredibly proud to be releasing. The critical acclaim and press support Moonlight has received on its theatrical run is unrivalled this year and it is clear that the film has become something of a culturally landmark. We are excited to build on the theatrical campaign and continue the celebration with all of our home entertainment partners with a bullish campaign when we release on multiple platforms in June."
---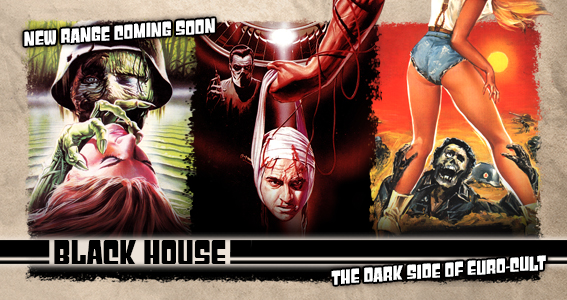 ---
The BFI has been getting acres of publicity for its next big release, the first ever Blu-ray edition of awards-friendly Brit flick The Crying Game. Last week saw the organisation screening the film with a Q&A session afterwards to help push the release and it has also got plenty of coverage in the broadsheet press and elsewhere. Commenting on the release, and some forthcoming Brit goodies from the label too (including a first ever release for the marvellous Alan Clarke directed Rita, Sue And Bob Too, the BFI's Phil Roberts said: "We are delighted with the Crying Game launch at the BFI Southbank and the resultant press and social it generated. The surprise appearance of Jaye Davidson, alongside the rest of cast and crew made in a truly unforgettable night for fans. It kicks off a strong schedule of important British films of the 80s and 90s that the BFI are releasing on Blu-ray in 2017, with Letter to Brezhnev and Rita, Sue and Bob Too already announced and more to follow."
More independents have been using social media to unveil their wares for the months ahead this week, with the likes of Arrow Video and Indicator announcing details of forthcoming titles for the months ahead. The former first, and the imprint was on Twitter revealing its May releases, a slate which includes Argento's Phenomena, Evil Ed, Cops Vs Thugs,The Climber and Brain Damage. Here's the company's Louise Buckler on its line-up: "Our recent May titles reveals gained a phenomenal response from our fans on Social Media and will be a great month of horror fans! Dario Argento's Phenomena receives a brand new 4k restoration, Swedish splatter film Evil Ed arrives as a fully loaded edition with two cuts of the film, the work of Kinji Fukasaku returns with Cops vs Thugs and the late, great Pasquale Squitieri's The Climber receives the Arrow treatment with a 4k restoration. Our most anticipated release of the month - Brain Damage - will see the film released for the first time on Blu-ray with a special Arrow Store exclusive SKU containing a limited edition "Elmer" enamel pin badge. This set is already 35 per cent sold out which is a fantastic achievement this far out from release."
Meanwhile, Powerhouse Films has unveiled a trio of April titles for its acclaimed Indicator imprint. The wildly varying three include The Lady From Shanghai, with Rita Hayworth ,Experiment In Terror and Hardcore. Powerhouse's John Morrissey said: "We're thrilled at the responses which we've had to today's announcement of our April line up. Our limited dual format editions are going down well with collectors, and bringing Blu-ray premieres of such classic films to market is so exciting. As with all our releases so far, The Lady from Shanghai (1947), Experiment in Terror (1962) and Hardcore (1979) will all contain the kind of extensive extras and informative booklets that have already become a signature of the Indicator series." The label is a relatively recent entrant into the market, so Morrissey updated us on its progress. He said: "Since our launch only four months ago, we have already sold out of three of the nine titles we've so far released, and we are seeing high incredibly levels of consumer loyalty. It is our plan to keep delivering on our commitment to offering quality titles in well-produced editions, and to reward consumers for their dedication."
---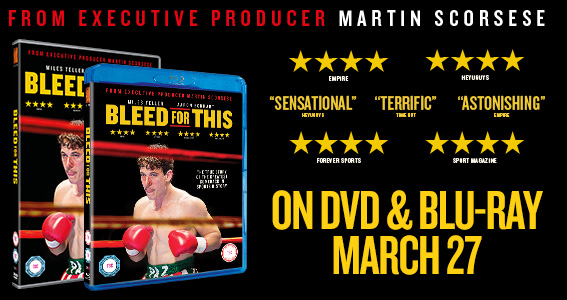 ---
Curated svod service Mubi has announced a forthcoming theatrical release this week for one of its recent high profile acquisitions. It will be bringing the wonderfully named, Cannes prize-winning The Happiest Day In The Life Of Olli Maki to cinemas on April 21, with streaming to follow shortly afterwards. Commenting on the release, and some of its plans going forward, vp of content at the service Bobby Allen said: "We at MUBI are extremely excited and proud about the theatrical release of Juho Kuosmanen's The Happiest Day In The Life Of Olli Maki. Winner of Un Certain Regard at Cannes 2016 and winner of the Discovery award at the European Film Awards – this beautiful film is another welcomed addition in our already establish catalogue of titles. Following on from the success of Rachel Lang's Baden Baden and Mathieu Amalric's The Blue Room, we continue in our search to bring the best of independent cinema to our audiences. 2017 continues to be a very exciting year for MUBI as we are adding many more great titles to our slate. This year also sees the launch of our SPECIAL DISCOVERY strand which is a selection of wonderful and thought-provoking films from filmmakers around the world."
Some forthcoming release news now and there's a raft of titles due in stores on Monday February 27. Chief among them is the latest instalment in the Jack Reacher series, with Tom Cruise starring in the titular role for Never Go Back. It's coming out under the ongoing deal with Paramount and will be supported by TV spots around Premier League coverage this weekend, as well as other male-friendly programming. There's a digital media campaign to support, and a special overlay running across Evolve which gives fans the chance to see if they can be Jack Reacher. Commenting on the PR activity and more, senior product manger Emma Sihra said: "Our aim with the publicity campaign was to bring Jack Reacher back into the public consciousness by exploiting the cast and crew, the iconic character and franchise heritage to drive sales. We secured one of the jackets worn by Tom Cruise during filming which is being auctioned off to raise money for Help for Heroes, we are running screenings across a number of key army barracks, a partnership with British Services Broadcasting Service who will be running radio coverage and a widespread press office. We have also worked with Penguin who publish the Lee Child novels, securing over 600 novels to giveaway for competitions, social postings on Lee Child's channels and a slot in the Lee Child newsletter to his fanbase. Lee Child even wrote a new short-story specifically for the release, which we are utilising as a retailer exclusive. With pre-orders looking strong, we are excited for a great release week."
Also from Universal on Monday is the latest in horror franchise Ouija in the shape of Origin Of Evil. Marketing includes a digital campaign, with social activity offering up GIFs and AV clips. The original was Universal's bestselling horror title of the past few years and the major is hoping for a strong release with pore-orders tracking strongly. Product manager Emily Evans said: "With so many fans enjoying the second film in the franchise, this has been a great campaign to work on. Fingers crossed that our Doris continues to kick up a storm next week."
Due from Lionsgate on Monday February 27 is the based-on-a-true-story John Travolta flick Life On The Line, which follows the folk who put up electricity lines across America. Commenting on the release, junior product manager Becky Throp said: "With legendary Golden Globe-winning actor John Travolta at the helm, Life On The Line is based on a true story and pays tribute to the men carrying out one of the most dangerous jobs in the world. Our digitally-led media activity will capture the bravery and heroism of these Linemen, supplemented by an electrifying PR campaign that will have Travolta fans buzzing with excitement."
---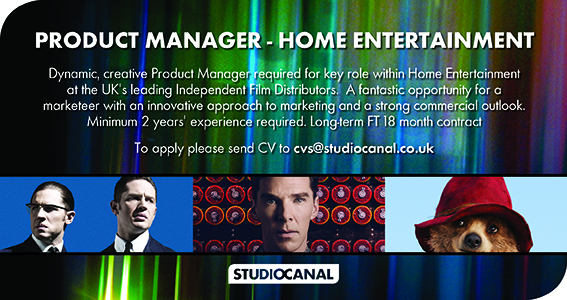 ---
Meanwhile, our old mucker Ben Parker, designer turned film director, is starting to tour the UK to talk about his debut feature film The Chamber, an underwater thriller set in a submersible vessel (we covered this extensively last year). The film has built up a head of steam since its FrightFest premiere last summer and this week appeared at the Glasgow Film Festival. The activity comes ahead of its March 10 theatrical bow, which will be followed swiftly by a DVD, Blu-ray and digital release 10 days later. Parker, head creative at OTMe, said: "We had a brilliant response at Glasgow Film festival. Lots of great enthusiasm from audiences in the Q&As and sold out screenings. We're now really looking forward to be able to do more Q&A screenings around the country. It was a unique experience making a film, working with water in that space, and it's fun to talk about those challenges and how we brought the film to life."
Into April and an interesting release on the way from independent distributor 3 Wolves, not a company we've covered here regularly, partnering with Plastic Head Distribution for Realm Of The Damned, due in April. The title is an "animated motion comic" – a graphic novel come to life and boasts the voice talents of metal legends from Cradle Of Filth and Morbid Angel, plus the real but animated (similar to Gorillaz) outfit Sons Of Balaur. It joins 3 Wolves' impressive catalogue of horror titles and comes wrapped in a rather striking sleeve – the content is equally gory too. Given its many black metal links, it's suitably horror-themed, following a world overrun by evil, with a Van Helsing fighting against the dark side. Commenting on the release, 3 Wolves' Tom Lind said: "This is a new start for us into Motion Graphic Novels. We have an upcoming slate of titles we'll be producing and releasing in the next 12 months which includes more in the Realm Of The Damned series and further Motion Graphic Novels too. The graphic novel was initially serialised in 2000AD, New Noise Magazine (in the US) and in Metal Hammer in the UK. We made a big splash at the heavy metal world's popular Golden Gods Awards and bands are supportive generally too. We had a successful premier in October at the Prince Charles Cinema and for the home entertainment campaign we have a PR campaign with a broad push across mainstream outlets, film, entertainment and music. So far everyone's loved it, at the Premier the reactions were often that it is original, striking, highly watchable, and notably violent."
Good news for Amazon, as the retailer has this week announced that it is expecting to create more than 5,000 jobs this year, taking its UK workforce to more than 24,000 jobs. The company said the posts will include its head office in London, customer service centre in Edinburgh, its fulfilment centres, including three new ones at Tilbury, Doncaster and Daventry, and development centres, where it will further innovate and develop elements such as its Prime Video service. Commenting on the job creation, Amazon's UK country manager Doug Gurr said: "We are creating thousands of new UK jobs including hundreds of apprenticeship opportunities as we continue to innovate for our customers and provide them with even faster delivery, more selection and better value. We are hiring for all types of roles from flight test engineers, software engineers and corporate managers in our development centres and head office, to operations managers, supervisors, engineers, service technicians, HR roles and order fulfilment roles in our fulfilment centres. We are also proud to empower many thousands of others to work alongside Amazon in serving our customers – from Marketplace sellers to Flex delivery drivers to Kindle Direct Publishing authors."
And we'll end where we started, with piracy, and there's more good news as it's emerged that Kim Dotcom, the poster boy for piracy and illegal downloads and streaming, will be extradited to the US. The appeal judge handed down the ruling this week, which will see Dotcom and three Megaupload colleagues sent to the US to face 13 charges which include copyright infringement, said to be the biggest case in US history, racketeering, money laundering and more. But it may not be any time soon – the case is expected to drag on with further appeals.
---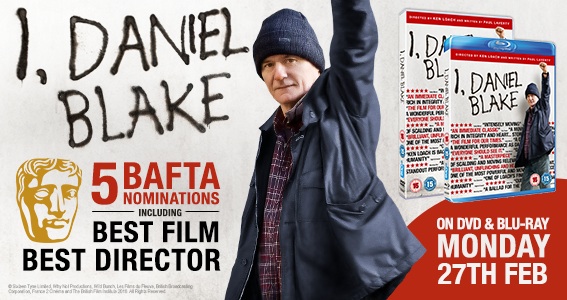 ---
QUOTE OF THE WEEK
"I stream illegally, via Kodi, I watch all the recent cinema releases in 1080p quality. I don't see it as stealing, I haven't got the time or money to go to the cinema anyway. So if I didn't stream they wouldn't be getting my money anyway so there;s no loss. However, when I watch them, if like them I may buy their merchandise, so they actually gain from me illegally streaming."
Piracy logic from an anonymous illegal downloader according to the BBC Five Live phone in (see above).
AT THE MOVIES
As noted above, it was a new entry at number 10 in the chart, but Moonlight's theatrical success was the thing everyone was talking about. The John Wick sequel, Chapter 2, took 2.23 million in its first weekend, other new entries included The Great Wall (£1.6 million) and Hidden Figures with £1.45 million…
After what seems like months of speculation, the identity of the director of the next Batman movie has at last been revealed. And War Of The Planet Of The Apes helmer Matt Reeves will direct the film, entitled The Batman. He takes over the reins from Ben Affleck, who was due to direct and star but recently dropped out of behind-the-camera duties. Recent rumours included the fact that Mel Gibson was wanted for the job.
The worst news of the week came from Guillermo Del Toro, as the director announced that there will not be third instalment for Hellboy. In a statement released via Twitter, he said: "Sorry to report, spoke with all parties, must report that 100 per cent the sequel will not happen. And that is to be the final thing about it." Which all seems fairly final to us…
TWEET OF THE WEEK
Follow us on www.twitter.com/theraygun…
TRAILERS OF THE WEEK
Here's an Alien prologue…
On the way from Icon's FrightFest imprint…
King Arthur and the geezers of the Aunt Mabel…
Second series is on its way from Netflix…
To subscribe to The Raygun newsletter, please email

info@theraygun.co.uk
with subscribe in the subject matter
To unsubscribe, email

info@theraygun.co.uk

with unsubscribe in the subject
For editorial or advertising queries, contact

tim@theraygun.co.uk