July 9th, 2014 at LaFortune Golf Clubhouse, 5501 South Yale, Tulsa, OK 74135. Lunch costs $10.00 and is served between 11:30 to 1:00. Pastor Blair played for the Chicago Bears, OSU, and has been politically active since 2008. Blair leads the Fairview Baptist Church in Edmond, Oklahoma.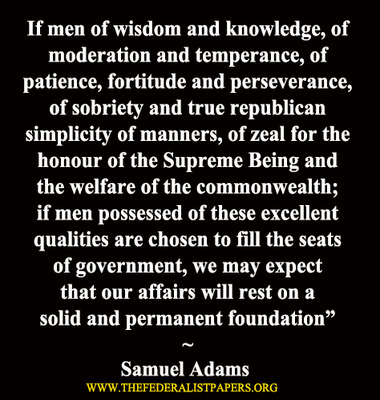 Is This What Happens When The People
Hold Their Government Accountable?
Oklahoma Sure C
ould Learn A Few Things
By Ms PM
This article
is no doubt interesting. That old saying, "The south shall rise again," has an entirely new and welcomed meaning. This is what could happen if Oklahoma ever decided to end the corruption and truly look out for all citizens.
In 2005 Sandy Springs GA found it necessary to mandate outsourcing everything because of the poor performance of their city government. Jumping ahead to present day, and with a population of 100,000, the residents drive on great roads and have a "state of the art traffic system." They enjoy their "award-winning parks and….listen up Governor Fallin along with all the other miscreants running this state…
funded major capital improvements every year without once raising taxes."
This would also mean no more high dollar bond projects that pay back cronies for votes and campaign donations. Managing taxpayer money has never been a priority even as you pop another Alka-Seltzer, foaming at the mouth with all the right words.
What GA has done is so impressive that Oliver Porter, the interim city manager for Sandy Springs, was asked to speak in Lansing MI. Porter says, "I judge city success on two factors: efficiency and response to the public and based on that we've been a success." We wonder how many phone calls it would take to get Mr. Porter brought to Oklahoma. And would our state government listen? Would the media cover what would be a good story? And what would this new approach do to the borrowing power of The Chamber of Commerce?
Before Porter arrived Sandy Springs had high taxes and few services. It took decades of petitioning the Georgia Legislature because the people in their fair city wanted to form its own government. Finally the state said okay as long as it was put to a vote of the people. In June of 05 the vote was met with a 92% approval. The other catch was it had to be up and running by Dec. 1st of that same year. Well…it happened…and because government bureaucrats weren't involved…it happened quickly.
Porter went shopping for private vendors to the tune of having 12 main city services up for bid. Staying focused on having certain guarantees met; the city came to the conclusion that the lowest bid was not necessarily the right path. In the private sector you generally get what you pay for. In government you never get what you pay for and you always get what an uninformed voter votes for.
Porter's common sense brought him to an understanding that the key was a well written contract. The companies picked had to pledge to have
"a live person answer phone calls and emails 24 hours a day, seven days a week. They also had to commit to respond to a problem within 48 hours."
Porter was also quoted as saying, "But there is incentive for the companies because if they screw up, we can use someone else. That doesn't happen in government."
Highly doubtful this expertise of writing contracts could happen here in Oklahoma…that is unless this was out-sourced; the ding-dongs in charge can't manage to write and pass constitutional laws. We the people absolutely know your mental capacity does encompass this ability just as we know you don't do it because of the game that's played when you vote for a law (the people want) and it is overturned. You can say "I voted for it" knowing at its inception it was un-constitutional and your only hope was to buffalo the voters and continue to get their vote.
The city taxpayers outsourced all but public safety with police and firefighters. Even they had a few changes in store. Taxpayers decided that they were no longer on a pension plan, but could participate in a 401 K.
Encompassed in this brilliant out-sourcing scheme the city owns no buildings and very little equipment. Sandy Springs does not have any long term liabilities. Oklahoma's liabilities are the clowns the voters continue to put in office. Another old saying, "when the student is ready, the teacher will appear" has the ability to change the way Oklahoma is run. One can hope there are enough students ready to do something besides ignore the problems we all face.
So in the end how did the residents respond to all of this newness? They re-elected every incumbent. Porter noted that "morale of city workers is "sky high" because the companies actually care about their ideas to improve; efficiency is the name of the game in the private-sector."
Five other cities in GA have followed along and Porter states that "the biggest obstacle is politics because local elected officials are not willing to consider alternative models." Porter states his observation very nicely however our politically incorrect take on it is simply that Oklahoma political figures, aka: jackasses, are concerned with the power of money being able to buy "a vote for me".
Here in Oklahoma as in each states politics you will always have cowards afraid to stick their necks out. The name of the game is to pretend to look out for taxpayers and convince voters that they are the real deal with their cunning rhetoric. Government has never been about efficiency and has always been about corruption. Let's not forget that Oklahoma is number 11 on the dung meter for corrupt states.
In the grand scheme of things Oliver Porter hits the nail on the head. "I tell every city official I meet: Your main job is not to supply jobs---it's to serve taxpayers." We couldn't agree more! Are we the only ones that think Oklahoma should abandon the "good ole' boy" attitude and look out for the folks paying for all the corruption?
C-class of elites that are above taxpayers
O-organization of services isn't in a job description
R-run around the State Capitol pretending to do your job
R-run around the state and run your mouth about doing the job you really don't do
U-understand that you don't understand taxpayers are fed up
P-pretend to know money is never involved in your decisions
T-TAX TAX AND MORE TAX
I-idiots voting for idiots
O-only the voters can change Oklahoma and the BS attitude of "I can't change it" is just that, BS
N-no one is at fault if finger pointing continues to be the acceptable solution
WISE UP OKLAHOMA

We get emails every day and like to share a few of them from time to time when they illustrate the task that we face in beating down the RINO opposition or in educating the public about what Oklahoma politics is really about.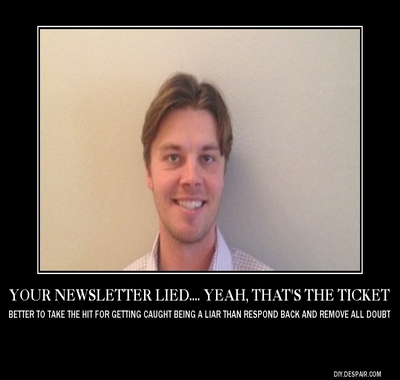 The first email came in from the subject of one of our stories last week and he was spitting mad about being caught red handed. The story was about Tulsa politico Josh McFarland's press conference where he claimed that the downtown American Waste Control parade and the Tulsa Christmas Parade were merging. The media fell for the lies hook, line, and sinker but later retracted the stories. Here is Josh McFarland's email to the Sooner Tea Party:
Did you even talk with mark Croucher? I'm confident that he wouldn't have stated the lies that were spewed in this newsletter. Your journalism assumptions are a joke. Let me guess you spoke to Dave bell or dan Howard and decided to run with it!? Wow.

Best Regards,

Josh A. McFarland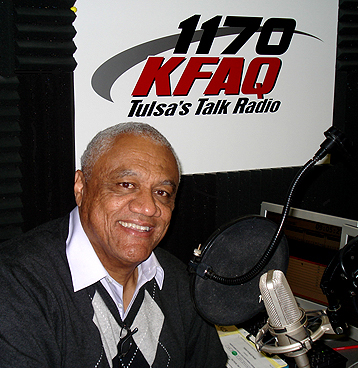 Actually we did speak with Mark, Josh, and members of his staff who told us of the pressure that Eddie Huff placed upon staff working for the parade including emails claiming that staff members lied about the controversy. Despite having only a peripheral part in the parade and NOT being on the Christmas Parade Board, Eddie Huff spearheaded the effort to force the Christmas Parade merger, giving only two days notice of a press conference that he had called to claim that the parade was merging with the downtown parade despite having been told that there would be no merger by Mark Croucher, the owner of the parade. Staff said that the contract with the mall management for the next parade had been signed weeks before Eddie Huff called, proving that not only was Eddie Huff not connected to the parade, but that it would be impossible to call off the Tulsa Christmas Parade even if the Tulsa Chamber crowd had enough pull to pressure the organizers.
Mr. Huff was said to have sent out emails claiming that parade staff members were lying about the controversy, an effort it was said to get to Mark Croucher by slandering long time friends and associates. Huff has a
podcast available on KFAQ
stating that he was supporting the downtown parade and that there will be a unified parade. Huff claimed that Mark Croucher was the "lone member" of the Tulsa Christmas Parade wasn't "totally convinced" that the merger was right and blasted "factions" that were "causing" problems.
Huff called those opposed to the merger "petty" and it was obvious that Huff had been co opted by the Tulsa Chamber of Commerce to protect the advertising on KFAQ. Eddie Huff might have been misled into his part of this controversy but if so it is past time that he come clean and apologize for his actions.
What remains to be seen is if KFAQQ radio is going to stay silent about Eddie Huff and Josh McFarland's lack of integrity and basic honesty. A scandal like this involving one of their radio personalities could destroy the station's reputation unless management steps up and forces Huff to resign. Ignoring the scandal sends the message that the station itself supports these underhanded tactics and supports the forced merger of the downtown American Waste Control Parade and the Tulsa Christmas Parade.
So the answer to Josh McFarland's question was that yes we did talk to Mark Croucher and other members of the parade staff researching both stories. Mark did comment that we made one slight error in or original story, the attendance was around 25,000 instead of the 30,000 to 40,000 that media reports had claimed. Other than that Mark had no problem with the article. Mark did say that he wished the controversy would die down and that he wished the best success to Josh McFarland and the American Waste Control Parade. We felt it was important to call a liar a lair and set the record straight that we were correct on the story.
The next email came in a few weeks ago right after we made our endorsements for the primary. Charlie Potts seems to swing on both sides of the fence at times, sometimes backing what we do, sometimes standing squarely in the way like at the 2012 County Convention when the Tea Party/Ron Paul coalition forced the County GOP leadership out into the hallway to give credentials to thirteen Republicans that had been unfairly disenfranchised and prevented from voting as a delegate. Charlie was squalling that day in protest but in the past he has sent a few emails to politicians as a result of our stories so we will just say that Charlie is a mixed blessing for the Tea Party movement.
I'm never really sure who really writes these emails, so I never know who to address.
Other than "your" expressed reservations about John Doak, what do you think Vines brings to the table? In making your recommendations, did you get any input from those regulated by the Insurance Department?
I have been in the insurance industry since 1968 and have never heard of Vines until he filed.
Charlie Potts
As the old tuna TV ad used to say, "Sorry Charlie, only the best tasting tuna get to be Starkist Tuna." The reservations about John Doak were endemic in the conservative movement long before the primary started. The straw that broke the camel's back was his creation of an armed group of thugs in the Insurance Department, an obvious waste of taxpayer money and completely unneeded and contrary to the conservative GOP Party Platform that calls for government shrinking, not expanding and handing out guns to satisfy some idiot building an empire.
Potts is speaking as a special interest with the insurance industry, not as a citizen looking out for good government. An insurance commissioner should be doing the right thing so what insurance people think about Doak is irrelevant. What matters is is he upholding Republican values AND looking out for the common good.
Vines was an unknown but a vote for Vines sent a message to Doak and the other Republicans that they were being watched and that citizens remembered their past actions. We never thought Vines could win but he was a good vehicle to send a message to John Doak.
Potts holds leadership positions with the Oklahoma County GOP and we would admonish Potts that he needs to continue cleaning house in Oklahoma County before he worries about who the Tea Party endorses for state wide office. Plenty of RINOs that are ignoring the Party Platform in Oklahoma County so until Potts helps to cleans up that mess his views won't be relevant to larger matters.