GOING RECORD SHOPPING…
OFFICIAL FILM CHART UPDATE
TIMECODE 25TH ANNIVERSARY PARTY
ARROW TAKES A BITE OF THE APPLE
…AND MAKES A SONG ABOUT MUSICALS
ROCK RELEASE IS EASY IF YOU TRY
TRAILERS OF THE WEEK
---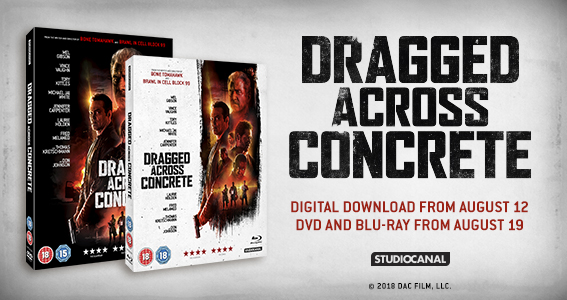 ---
If you can't read this newsletter or see the ads, please click here.
It was a good week for… Disney continues to dominate…
It was a bad week for… Christmas actually does start earlier every year…
Tuesday morning and a queue of trainspotters, film fans, soundtrack nerds and those in the know are queuing outside one of London's finest vinyl emporiums Sounds Of The Universe, a long-standing fixture among the capital's record stores, before 10am (the kind of queue that turns heads in Soho so early). The reason? The shop had been completely revamped and turned into a late 1960-era music boutique for the launch of Once Upon A Time In Hollywood. Sony's theatrical arm and Columbia Records had joined forces to highlight the film's forthcoming bow and the release of the soundtrack, with giveaways limited edition and more. It earned plenty of publicity and word of mouth value and is the kind of concept that would also work wonderfully for a home entertainment release, such as Fox's marvellous promotion for the release of Deadpool 2, where it recreated a Blockbuster store. Meanwhile, Sony was busy heading into the weekend just round the corner from its record store with Angry Birds 2 activity with food establishment Bubblewaffle, creating a special menu to mark the film's release. All this comes ahead of Warner building a maze to mark the release of It: The Second Chapter at the end of August, which further marks a move towards experiential activity and could serve as useful ideas and pointers for home entertainment releases.
We spoke to marketing expert Jon Sadler about the recent trend towards experiential marketing and how it can work. The industry stalwart, who's worked across retail and distribution channels, theatrical and home entertainment, and now runs his own Magus Marketing operation. He said: "It's great to see experiential marketing coming to the theatrical releasing space. Disrupters like Netflix have pioneered new ways to promote shows, such as building bespoke pop-up-shops, and it was great to see Fox continue this theme with the Deadpool Blockbuster activity for home entertainment. Netflix have a different agenda so can more easily spend large sums on eye-catching event marketing campaigns for specific shows and films, but with theatrical and home entertainment releases, where budgets have been decreasing - especially in the former area, it's not an easy thing to pull off, but it can be hugely effective. When I started out in film marketing, big stunts were the order of the day. I recall discussions around building the largest ever apple pie for American Pie, for example, plus, for American Beauty, I arranged for a model to lie in a rose-petal strewn bathtub in the window of Tower Records, And, of course, Revolver were also always big on this kind of activity, even if the budgets were far smaller. I hope that we see more of this type of activity and I'm sure that Secret Cinema has been an inspiration for the newfound prevalence in experiential spaces. It's like a mini Secret Cinema experience and that can't be a bad thing."
---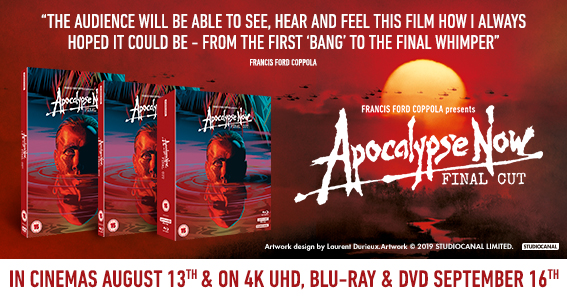 ---
Talking of theatrical releases, and another week, another Disney milestone, as the studio racked up more box office records just after its own Avengers: Endgame had become the highest grossing film of all time. This week saw the Mouse House reach another milestone, its £10 million plus weekend take for The Lion King taking its total up to almost £37 million at the UK box office and helping its global box office for the year so far to the grand total of $7.67 billion. This is more than any studio has taken in a full calendar year before (the previous record was also Disney's set in 2016 with $7.61 billion). The achievement is all the more remarkable because it happened in a mere seven months. It has also seen three of its films, the aforementioned Endgame as well as Captain Marvel and Aladdin all pass the $1 billion mark in terms of individual worldwide box office haul, with two set to join that in the shape of The Lion King and Toy Story 4 shortly. And, as sometime Raygun contributor Charles Gant noted in his excellent box office column (he recently transferred from The Guardian to the Telegraph) this week: "With Frozen II and Star Wars: The Rise of Skywalker both still to come from Disney in 2019, few would bet against the studio achieving seven $1 billion hits this year."
And while we're on charts, what's selling this week? Well, it's Disney, or rather the Disney-owned Fox, adding to the major's domination of the charts. Alita: Battle Angel moves up to number one, replacing Disney's own Captain Marvel at the top of the charts. Highest new entry? It's another Disney title, as live action remake Dumbo enters at number three, and with Mary Poppins Returns at number five, the major has 80 per cent of the top five, with only Fisherman's Friends flying the flag for non-major league fare. Re-entering the top 10 is another Disney title, the original Lion King, at number seven. Outside the top 10, another drafting title, Top Gun, appears on the back of the impending theatrical release.
Christmas, as everyone says, usually in a hand-wringing Daily Mail comment piece, gets earlier this year. Well, eBay has said this week, next week – the second week in August – is when consumers really start thinking about seasonal gifts. Searches in the DVD, film and TV category on ebay.co.uk shot up by almost two thirds in the second week of the summer month last year. The equivalent growth came in the third week of august in 2017 and fourth week the year before that, showing that people really are thinking about it earlier. The online giant's new advertising tracker suggests that the peak window goes from October 22 right through to the week commencing December 17. Peak week for searches begins on December 3. Mike Klinkhammer, Director of Advertising Sales EU, eBay, commented: "Consumers are thinking about Christmas earlier and earlier each year, and the beloved festive film is a perfect indicator of when this merry mindset begins. Shopping might not be top of the agenda at this stage, but marketers can reap significant reward if they maximise this time to inspire consumers. We're seeing what's almost a 70-day window for shoppers looking at Christmas items, but each category has varying starts, finishes and peak weeks. With that in mind, a one-size-fits-all approach to marketing during this time will ultimately be ineffective. Marketers need to tailor their approach according to consumer behaviour, whether that's kicking things off early to cater for summer searches or running advertising campaigns for longer than usual to target last minute shoppers."
timecode magazine (note the lower case, always something insisted on), the former trade magazine, was officially launched in the autumn of 1994 into a changing industry, arriving just as retail, aka sell through, was becoming the dominant force and driving out rental. It shook up not just the trade press but the wider industry too; reporting on the huge retail boom as the supermarket sector joined in the fray, and being there for the launch of DVD, the most successful consumer electronics launch ever. Launched by Raygun editor Tim Murray, it also threw some unbelievable parties and social events, including post-awards parties all-nighters and a must-attend Christmas party. So, to mark the 25th anniversary of the launch of timecode, The Raygun will be looking to host a party to celebrate days gone by, with former captains of our industry and past employees joining current staffers, even those too young to remember timecode. We've got a venue, to be revealed shortly, with even the promise of a few free beers (although maybe not, like the infamous timecode launch party of 1994 where a lorry full of additional champagne and beer was parked outside on sale or return – of course it ended up being drunk) and are looking at sometime in October to host the event. If you're interested, please email Tim at the usual address… See you at the bar.
More event news, and mark a date for your diary on September 10, as BASE joins others in the industry to host a special screening of Ray & Liz, the powerful drama directed by Richard Billingham. The event features a Q&A with the artist turned director, with the whole evening raising cash for Action for Children, long the industry's favourite charity. Commenting on the event, BASE chief executive Liz Bales said: "We would like to invite all of The Raygun's readers to this fantastic event! We're extremely proud to be supporting Action for Children with the upcoming special screening of the profoundly affecting 'Ray & Liz', and with all profits from tickets sales going direct to the charity we sincerely hope that many of our industry colleagues can find the room to show a degree of altruism and get involved as well. The film covers many issues that too many children are still facing today, issues that Action for Children fight to address to ensure every child has the best start in life. BASE has a long-established relationship with this wonderful charity and to date, as an industry, we have raised more than £3.5 million through special events, the distribution of dedicated children's video titles and through participation in a host of fundraising activities much like this one. Your support in making the screening another valuable success would be most appreciated." Tickets available here or by clicking the ad on this week's newsletter…
With family films enjoying a successful time at the box office – and there's another one joining the fray this weekend too (see below) – there's also some goodies arriving in store for families during the school summer holidays. Chief among those landing on Monday August 5 is the latest from rising animation outfit Laika, as Missing Link from Lionsgate arrives. It boasts added appeal for these shores as the likes of David Walliams, Emma Thompson, Stephen Fry and Matt Lucas join Hugh Jackman, Zoe Saldana and Zach Galifanakis. Junior product manager Abi Golding said: "Following the theatrical release in April, we have planned an exciting and comedic yet broad media campaign which really highlights this film as an all-around stand out for families this summer, we are collaborating with Super Awesome Network to repurpose some of the fun theatrical assets as well as TV, VOD and Social. From a PR perspective Lionsgate has been working closely with Laika to secure some outdoor partnerships which would look to get kids outdoors this summer as well as nationwide activity sheets going out to kids' summer camps, zoos, travel agents, and there is the opportunity to win a Mr. Link plush toy across social media and print outlets such as Total Film."
For a more mature audience on Monday comes The White Crow, a balletic biopic from Studiocanal. Commenting on the release, Carys Gaskin, who recently joined the company's marketing team from Manga, said: "After connecting with older ABC1+ audiences to reach over £1 million at the UK box office, The White Crow - Ralph Fiennes' third film as both director and star and featuring a remarkable debut from dancer Oleg Ivenko in the title role - is pirouetting onto EST, DVD and Blu-ray on August 5. The incredible true story of Rudolf Nureyev's defection to the West at the height of the Cold War stunned the world before he changed the world of ballet forever; and we'll be targeting fans of dance, ballet and historical dramas across press and digital with our broad marketing campaign for an on pointe result."
---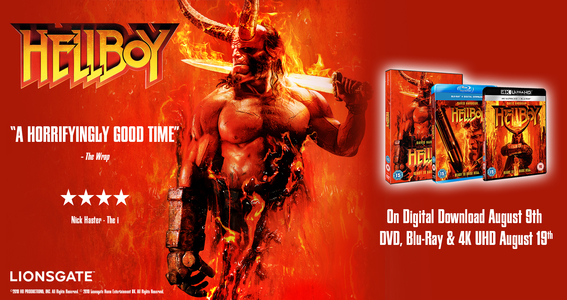 ---
Back to family fare and a relatively recent addition to the swelling ranks of independent distributors, both at theatrical and home entertainment, Blue Finch Film Releasing. Its staff include former Kaleidoscope acquisitions executive Mike Chapman, while arriving in cinemas today (August 2) is Charming, an animated tale that boasts the involvement of John Williams, the producer of Shrek, and an all star voice cast and original songs from SIA, Demi Lovato, Avril Lavigne and Ashley Tisdale. It's already previewed at a warmly received influencer screening in conjunction with Cineworld and at MCM Comic Con, with home entertainment following on from its theatrical bow later this year. Chapman said: "We're thrilled to be bringing Charming to UK audiences this summer. It's an incredibly commercial project with a lot of clear audience hooks that we have tapped into. Our goal with Blue Finch is to focus on commercial, quality titles, whilst being smart with how we release them. Charming certainly fits nicely into this model." Future titles for Blue Finch include Harmony Korine's The Beach Bum, Karen Gillan's The Party's Just Beginning and Frightfest title The Drone.
Also at cinemas today (Friday August 2) is Park Chan Wook's classic Oldboy, a film as shocking now as it was on its first release. The theatrical reissue comes ahead of its imminent home entertainment release in an all-singing, all-dancing Arrow Video version, one that is set to replace the currently selling for a fortune on eBay out of print edition and eagerly awaited by fans. Commenting on the release, Arrow's Louise Buckler said: "We're incredibly excited to unleash Park Chan-wook's revenge fuelled masterpiece Oldboy back into cinemas for a limited theatrical run ahead of our digital release (later this month) and Blu-ray and DVD releases (on September 23). The film has been lovingly restored in 4K, and approved by Park Chan-wook, it really does look better than ever! Our releases has also gained solid traction in the press with some extremely strong 5 star coverage which really cements Oldboy's status as a modern classic. Make sure to experience this tale of bloody vengeance on the big screen whilst you can!"
Sticking with Arrow, and the company has added its thriving video on demand Arrow Video Channel and its sister Apple TV operation, the forner dedicated to its classic and more recent horror and genre titles, the latter is selection of marvellous TV programming, are now available in the UK as Apple TV channels in the Apple TV app on iPhone, iPad, Apple TV and select Samsung smart TVs. It comes as the Arrow Video Channel also launches in the US. Commenting on the news, the company's Daniel Perry said: "We are very excited to be launching our Arrow Video Channel and Arrow TV service on Apple TV Channels in the UK. In such an evolving space as the TV and film industry is in right now, our Channels business is a key growth area for Arrow Films to compliment our existing Blu-ray, digital and theatrical businesses. With us also launching our first US SVOD service with our Arrow Video Channel on Apple TV, this is a great next step in our relationship with Apple as well as offering fans of cult film and great TV choice in a very competitive landscape."
Forthcoming title news and Ian Dawson's Sparky Pictures imprint continues to release product in the wake of its early successes with the likes of The Man Who Killed Hitler And Then The Bigfoot. Next on the block – with more announcements due from the fledgling operation – comes a Blu-ray release for Blue, a documentary which sees Sparky heading back to sea after its earlier Sharkwater Extinction release. This is a powerful feature looking at the damage being done to our oceans and arrives at the end of August, August 26, with an hour's worth of extras. Commenting on the release, the company's Ian Dawson said: "We are delighted to have been able to include over an hour of extras and additional footage from Karina Holden's breathtaking documentary shot whilst on location in Australia, Philippines, Hawaii, Indonesia and the South Pacific. These give an additional perspective to some of the footage included in the film and, having been shot in 4K and 6K, looks just as good as the Blu-Ray footage in the film itself."
---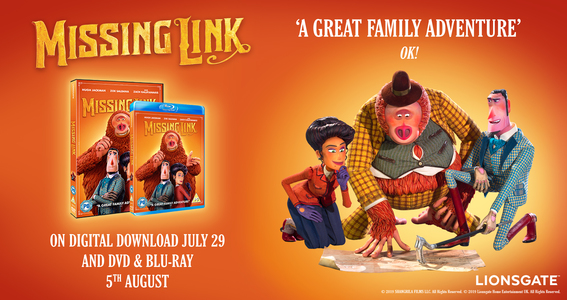 ---
Meanwhile, some are already looking ahead to the final quarter of 2019 and the BFI has this week announced its slate for the last three months of the year, offering a busy and hefty slate for October, November and December. Here's the BFI's duo of John Ramchandani and Ben Stoddart, who worked up a joint statement on the slate for The Raygun. They said: "There really is something or everyone in our slate for Q4 2019! Starting with Halloween, horror fans can sink their teeth into our dual format edition of exploitation director Derek Ford's Secret Rites (1971) and the longest cut to be released of Malcolm Leigh's Legend Of The Witches (1970). The release will also feature newly commissioned artwork by legendary illustrator Graham Humphreys. To coincide with the Southbank's forthcoming blockbuster Musicals season we are waving our jazz hands in celebration of the 40th anniversary of Milos Forman's anti-war feature, Hair (October 28), and Jacques Demy's magnificent Les Demoiselles De Rochefort (November 4) – both available on Blu-ray for the first time in the UK. This summer saw the return of an icon when Barbra Streisand performed to 65,000 people in Hyde Park and we'll ensure her reign continues with a two-disc director's cut Blu-ray release of her Academy Award-winning YENTL.
More on the BFI Q4 slate and the company's John Ramchandani and Ben Stoddart continued: "November will also see the UK Blu-ray debut of John Huston's Moulin Rouge (1952). Nominated for seven Oscars and winning two, the fictional account of French artist Toulouse-Lautrec has been restored in 4K and premiered at this years' Cannes Film Festival. Whether in front of the camera or behind it, Agnès Varda was a visual storyteller who eschewed convention and prescribed approaches to drama. In Varda By Agnes (dual format edition, November 4) – the director's final film – she offers a personal insight into her oeuvre and illustrates her unique artistic visions and ideas. Rounding off the year, nothing screams Christmas like raw, explosive coming-of-age dramas and tense, anti-neo-Nazi thriller so what better way to see in the festive season than with an extras-laden release of legendary filmmaker Paul Verhoeven's Spetters starring the late, great Rutger Hauer and Costa-Gavras', Betrayed. Ho, Ho, Ho!'
Also announced going forward – and set to arrive on the back of its recent Focal award for Best Use of Footage in a Music Production – is John Lennon documentary Above Us Only Sky. The film, which aired on Channel 4 last year, will arrive on DVD, Blu-ray and digital formats on September 13. It charts Lennon and Yoko Ono and their lives around, and the recording of, the seminal Imagine album. Ono said: "Rock/pop songs appeal. They talk to people. And there's nothing like that. Imagine was a result of that. Both of us knew that we were talking in a way that people understand. The fact that Imagine as a song was written and put out in the world was magical. And I hope you will smell the magic of it. I feel in the big picture the fact that John and I met - was to do this song." It's being released by Eagle Rock Entertainment, whose Terry Shand said: "With exclusive access to the extensive Lennon video, audio and photo archive, including much previously unseen material as well as interviews with a wide range of people directly involved with the recording, this has been an exciting opportunity to tell this story fully for the first time."
Acquisition news now and Altitude has confirmed that it has picked up UK distribution rights, and international sales, for Irish comedy Beards. The film, which stars, among others, Sharon Horgan looks at tow friends who become a couple to avoid coming out. It's just finished shooting in Ireland, with no date set for UK release. Commenting on the film, producer Rachael O'Kane says, "Beards is a love letter to growing up in a small town and for all those kids who needed to escape in order to be themselves. It's been a joy to have helped David tell this deeply personal story and it was exhilarating to see it come to life and with such an extraordinary cast led by our electric leads, Fionn and Lola. We are thrilled to be working with Altitude who have such a great track record in bringing independent films to the international market."
---
---
"We expect that in this way users will make a more informed choice not in favour of pirates, but in favour of legal platforms." Russian Ministry of Culture director of cinematography department Olga Lyubimova on news that the government in Russia is looking at introducing special markers in search results directing consumers to legitimate sites for films.
James Wan is one of those names who often appears in this column, and here he is again – cropping up this time with news of a project he's slipping in between Aquaman films for Warner's DC arm. The multi-hyphenate Conjuring creator has this week revealed he's working in a horror film as yet untitled, ahead of starting filming on his eagerly awaited Aquaman sequel. He's working on a script with Ingrid Bisu, one of the stars of The Nun, another of his outings, although few other details are known, apart from the fact it is set to go through Warner's New Line arm in the US. He's already revealed he's working on a horror-themed Aquaman offshoot too…
Not content with remaking Dario Argento's classic Suspiria, Call Me By Your Name director Luca Guadagnino is setting his sights on another new version of a classic property. For the director is in talks to direct a new take on William Golding's Lord Of The Flies. The book-to-film title now resides at Warner. After talk of an all-female version was shelved, the director's new take will look at bringing the story up to date…
Mad Max seems certain to get mad again as director George Miller has said that more of his adventures are on the way. After a slight hiccup following the acclaimed Fury Road due to assorted wranglings, Miller has now said more – and not just one film – are on the way. He said: "There are two stories, both involving Mad Max, and also a Furiosa story. We're still solving, we've got to play out the Warners thing, it seems to be pretty clear that it's going to happen."
TWEET OF THE WEEK
Follow us on www.twitter.com/theraygun…
More football stuff from Amazon…
Scorsese but Irish not Italian…
Not sure what year this is set in…
Fast ones or slow ones? This week's Red Band…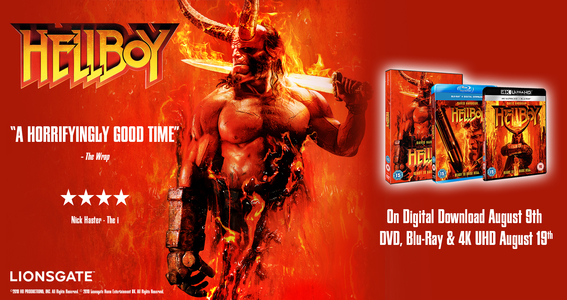 And while we're on releases doing well, this week's Official Film Chart's highest new entry, at number five on the back of its digital release alone, is Us, the Universal-released horror from Jordan Peele, his first post-Get Out release and another corking genre tale. Commenting on its success is Virgin Media Store and Virgin Movies' Adrian Zak who said: "Us has had a solid start on Store aided by some nice promotion (including the Jordan Peele's Horror Tournament featurette we've been showing with Peele holding a knockout competition with his favourite horror movies to find his number one). I don't want to spoil what the winner was except to say "don't fall asleep"."
Us arrives on physical platforms on Monday July 29 after its early digital success. As with the above special featurette on Virgin Media Store – it really is a belter, we caught up with it this week – there is plenty of material involving director Jordan Peele and the near-hour's worth of extra content featured has provided Universal with much of the thrust of its marketing campaign. This includes a print, social and vod campaign, with a special ad in the London Film and Comic Con programme. PR has included interviews and coverage in British Blacklist, Dread Central, Pride Online and Daily Record, alongside a Jordan Peele-themed feature in Empire. Mirror Online ran a world exclusive special feature clip from this Friday, while there will be a media drop including gingerbread 'tethered', soundtracks and finished copies to the likes of Unilad, Total Film and Digital Spy on Monday (we're in all day if someone wants to send it to us too). Commenting on the release, product manager Alicia Cho said: "The film is incredible – on a horror and artistic level. I always catch some new easter egg or something I missed every time I watch!"
Also arriving on Monday after a hugely successful theatrical run is Capernaum, the 2018 Cannes jury prize-winning Lebanese drama that has wowed audiences worldwide. Released by Picturehouse Entertainment, it comes on the back of its Cannes performance, Oscar and numerous award nominations, a raft of four and five-star reviews and film of the week plaudits and more. The film is also not only the most successful Arabic film ever, as well as the biggest from the Middle East, thanks to its word of mouth-achieved blockbuster status in China and a $68 million global box office haul. Commenting on the release, Picturehouse's Corrina Antrobus said: "We're incredibly excited to be releasing Capernaum on DVD, Blu-ray and digital on Monday. This is a stunning film from Nadine Labaki and truly deserves all the acclaim it's received - it's genuinely a must see."
And while we're on Monday releases, July 29 sees recent entrant to the distribution sector, Lightbulb Film Distribution, releasing Eaten By Lions on to DVD. The company was formed by experienced industry stalwarts Matthew Kreuzer and Pete Thompson. Commenting on the release, Kreuzer said: "We are incredibly excited about the home entertainment release of Eaten By Lions – a film that has been a joy to work on. After a successful theatrical launch in March, punters will finally be able to get their hands on the DVD from Monday. The whole team and cast (including Asim Chaudhry, Jack Carroll, Antonio Aakeel and Johnny Vegas) have been incredibly supportive; sitting on sofas, doing press junkets and social media posts. We also owe a big debt of gratitude to the sales team at Elevation for securing trade-wide support (and of course all our retail colleagues for taking the DVD). The film is hilarious and we can't wait for new audiences to enjoy it."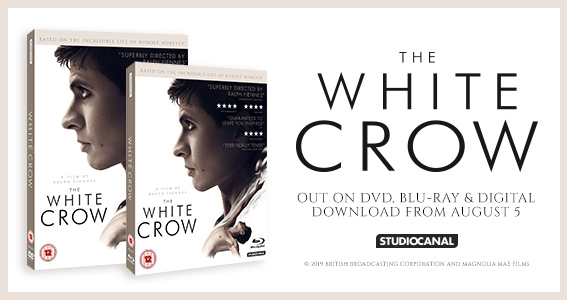 To the Soho Hotel on a Saturday morning for a special screening of Horrible Histories The Movie – Rotten Romans for assorted influencers, bloggers, film types and, of course, us at The Raygun and our junior correspondent. The film lands in cinemas on Friday (July 26), keenly timed for the school holidays which kicked off this week, from Altitude. It's the latest addition to a hugely popular franchise among kids and adults alike, with TV series, comics and loads more spinning off from the bestselling books from Terry Deary. The film features a whole host of familiar faces from British TV and beyond (it features everyone from Lee Mack and Warwick Davies to Kim Cattrell), and is oodles of fun, with just the right level of disgusting elements for the series' devotees, and we even learned a thing or two. Given the brand's built-in collectability, this has buckets of potential for home entertainment release due in the autumn, a prospect that Altitude is looking forward to. The company's Adam Eldrett said: "We are very excited to be releasing Horrible Histories this Q4 and it's great to be part of such a fantastic franchise. The film seems to connect with children and adults alike and the film really is best described as 'Monty Python for kids'
Something a little different from the average studio kids film and we are looking forward to working with retail and our online partners to make it a huge hit this coming Christmas."
In case you hadn't noticed, it's been a bit hot this week, with little respite from the heat, and with the schools breaking up, our thoughts are turning to Summer Holiday… So what better time for Studiocanal to confirm details of its forthcoming planned release for the Cliff Richard classic of the same name? The company has announced details of the package for the classic tale of innocents abroad, as Cliff and cohorts head to Europe in a converted double decker bus. As well as additional material from around the film's original release, including footage of him training with London Transport and learning how to drive the vehicle, it also features new material with Saint Etienne artist and writer Bob Stanley, whose encyclopaedic knowledge of 60s pop, as evinced by his book Yeah Yeah Yeah The Story Of Modern Pop, and Cliff Richard knowledge, should provide for some great insight into the musical comedy. It also comes complete with four art cards. Commenting on the release, Studiocanal's Tara Hutton said: "A consistent strong seller in our catalogue, we're very excited to announce that Summer Holiday is finally getting the Vintage Classics restoration treatment it deserves later this summer. A true British icon, we're sure his legions of dedicated fans will be eager to pick up this classic piece of pure Cliff Richard pop that features what is surely one of the catchiest title songs ever."
Studiocanal has also added to its classic slate of restored titles for Q3 by announcing another release this week, revealing that Sylvester Stallone's 80s action classic Lock Up. The release of the 4k restoration marks the first time the film has been available in ultra high definition, while the September 23 bow comes as Sly returns to the big screen with Rambo: Last Blood. It includes a raft of extras and comes complete with a new sleeve inspired by the original artwork. Studiocanal has also teased more restored action to come in the final quarter, with Red Heat and Universal Soldier on their way… Commenting on Lock Up, Studiocanal's Nicola Browning, who recently joined the company as senior product manager, said: "Following his continued career resurgence and our 4K releases last year of the Rambo films 1-3 and Cliffhanger, it's great to add to our 4K catalogue line up with the release Lock Up, another pumped up stone cold Stallone 80s classic. Activity will run across search, social and publicity focusing on Stallone's decades spanning career."
Staying with Mr Stallone, it's worth noting, a few weeks ahead of its UK release, just how well the third and final instalment in the Escape Plan franchise, not unsurprisingly entitled Escape Plan 3, has performed on its US home entertainment releases. First week rentals and digital demand propelled it to number one on both Redbox rental and digital on demand charts, compiled by Redbox, and right near the top of the Blu-ray and DVD sales charts. Such was its success that Stallone himself highlighted its performance on social media, saying, on Twitter: "We are so proud that we beat the odds and are at the top of the charts!!!! Not Easy ! But what I think is amazing and what people should know is this film was made in 17 days with a budget that was less than what the GREAT Floyd Mayweather pays for one of his BUGATTI cars!! (about 3.6 Mil. ). ..... So for young films makers out there shows what can be done when everyone PULLS together And you have the AMAZING marketing team at GRINDSTONE ENTERTAINMENT GROUP ! Ya killed it!!!" (That's his overuse of exclamation marks and capital letters, by the way.) He was in a similar mode on Instagram, again using upper case and publishing an image from US trade Media Play News, noting: "Yo, Good work by the promotional efforts from the folks at grindstone entertainment group! AND MY DEAR -OLD FRIEND , DIRECTOR JOHN HERZFELD , did an amazing job ...HE ONLY HAD 17 DAYS TO MAKE THIS MOVIE!!!!!" Signature is releasing the title on August 19 and believes its performance on this side of the Atlantic will match the US. The company's Claire Loewenthal said: "Escape Plan 2, released last year, was one of our most successful releases of the year for not just Signature but all our partners and we anticipate the upcoming third instalment to be just as popular with fans of the franchise and the home-entertainment market."
Sticking with Signature and the company has this week been talking about its full line-up for this year's Arrow Video FrightFest, as the company is airing a record 10 films. It has, as reported here previously, both the opening and closing films for the festival, Come To Daddy, starring Elijah Wood and Michael Smiley, and A Good Woman Is Hard To Find (think British social realism meets gangster thriller). The former is due on DVD and digital October 7 under the FrightFest Presents banner – the indie's partnership with the festival – the latter at cinemas and on digital HD on October 25. Others include Dark Encounter, an alien abduction film due on DVD and digital on October 21; Western frontier tale The Wind (a FrightFest Presents digital release on September 2); Eddie Marsan in Feedback (digital on August 26); The Dark Red, a cult tale about a cult (FrightFest Presents digital in November); Luke Goss in high school murder romp Extracurricular (DVD and digital October 21); seasonal tale I Trapped The Devil (a FrightFest present title due on digital October 21); Ozploitation slasher The Furies (digital September 16) and another digital FrightFest Presents title, Here Comes Hell (billed as "Downton Abbey meets Evil Dead" and due on November 11). As Signature's Claire Loewenthal told The Raygun recently: "FrightFest 2019 is a monumental event for all involved. Celebrating 20 years of the worlds most loved and regarded festival whilst Signature marks our biggest and best line-up at the festivity... as we premiere a staggering 10 films from our Signature and FrightFest Presents slate, including the prestigious opening and closing films with Come To Daddy (FFP) and A Good Woman is Hard to Find (Signature). 2019 also marks the first anniversary for our FrightFest Presents label... a partnership which continues to thrive."
We mentioned Arrow Video and its sponsorship of FrightFest above and the imprint has this week announced its slate for October and it's got some goodies too – from seminal horror beloved of the VHS generation and strong cult fare too. Commenting on the line-up, the company's Mike Hewitt said: "We never look to disappoint with our monthly announcements, especially for October which historically proven to be our biggest month of the year. So for this year, we've gone all out with two amazing Limited Edition packages of two absolute cult favourites - Nightbreed and An American Werewolf in London. Both of these releases will come with deluxe packaging, fantastic transfers and a whole host of extra features - both old and new - and will satisfy most if not all cult film fans. For those with more niche tastes in horror history, we are also releasing Toys Are Not For Children, an amazing American indie horror from 1972, plus launching two new genre films - the scintillating Swedish SciFi epic Aniara (which will be in Cinemas and on Digital HD from August 30), and also The Dead Center, the US chiller from Billy Senese, a new masterful voice in terror. Something Old, Something New.. Arrow Video has something for everyone this Halloween."
Also due in October and recently announced is a welcome release from Screenbound cataloguing the works of British saucepot Mary Millington. Here's the company's Martin Glew on the release. He said: "Continuing on from the success of the limited edition Blu-Ray of The Blood On Satan's Claw, Screenbound Pictures have just announced 'The Mary Millington Collection'. Released to commemorate the 40th anniversary of Mary Millington's death, this special edition Blu-ray box set (individually numbered and limited to 3,000 units) features Mary's most glamorous film roles, with stunning new 2K restorations, including: Come Play with Me (1977), The Playbirds (1978), Confessions from the David Galaxy Affair (1979), Queen of the Blues (1979), Mary Millington's True Blue Confessions (1980) plus Respectable: The Mary Millington Story (2015), an in-depth documentary chronicling her extraordinary life. This collectors' edition is a must for any Millington fan. Filled with scintillating new special features, packaged in a collectable case (displaying brand new artwork throughout) and including a huge 80-page book, with an introduction from David Sullivan and notes by biographer Simon Sheridan (author of Keeping the British End Up: Four Decades of Saucy Cinema). The tantalising orgy of extras that no self-respecting lover of Mary Millington, includes new interviews, documentaries, featurettes and commentaries." These are too numerous to list here, but they include West Ham chairman David Sullivan doing a commentary (he executive produced her films in his pre-football days). You can see the full listing here.
It's good to see some old pals of ours branching into other territories, and those fine folk at Revelation, the company headed up by industry veterans Tony Carne and Trevor Drane, are branching out into the world of virtual and augmented reality. Carne and Drane have formed a new company, Vinfinity Media, specialising in the creation of AR and VR product, aiming to direct, produce, develop, design, model, animate, build, create and innovate in both short and long-form pieces involving the technology. They've recruited young creative talent ("that's where the ideas are," said Carne) as well as an experienced consultant in the shape of Paul Taylor, whose CV includes roles such as of transactional and multi-screen television at Virgin Media, CEO of Disney's children's TV distribution company Jetex and Sky Movies general manager. Commenting on that appointment, Taylor said: "I am looking forward to working with Trevor and Tony on this exciting new project. We first worked together over 20 years ago when the TV world was moving from Analogue to Digital this new technology is setting new benchmarks creatively and is challenging us to find new uses and ways of exploiting its potential, Vinfinty Media is well placed to benefit from these changes." Drane added: "Paul Taylor is an experienced and successful manager of change in media, we are delighted to be working with him from the start of our exciting new venture." On the company itself, Tony Carne told The Raygun: "It's not that different from all those years ago, when we launched Lily Savage into the market, or released Dirty Sanchez on DVD, selling more copies than the audience for the first series on MTV, or produced British Gangsters, which has been reviewed by Netflix. We're looking at scripted and non-scripted content. We're an independent and you have to adapt to where the market is going to survive."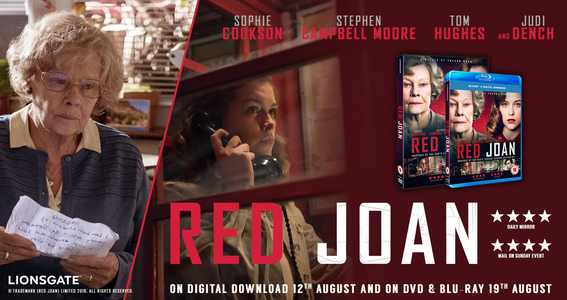 "Dodgy boxes also take a bite out of our industry. According to a 2017 Sandevine study, which examined all forms of subscription TV piracy, 6.5 percent of North American households are accessing known subscription television piracy services. Almost 95 percent of TV piracy is driven by purpose-built set-top boxes.
"In the U.K., nearly five million adults currently have access to platforms such as illegal Kodi boxes, Amazon Fire TV Chipped Sticks, and illegal streaming apps on smartphones and tablets, according to a 2017 YouGov survey. The government estimates that more than one million illicit streaming devices have been sold in the U.K. in the last two years.
"Complicating this threat is a range of new technologies that pirates are seeking to add to their self-enrichment arsenal, including cryptocurrencies and artificial intelligence.
"The emerging threats point to a continuing need to work together. Piracy ain't broke yet. But it can become a lot less attractive if we keep on putting as much innovation into fighting it as cyber-criminals put into building it."
Motion Picture Association EMEA president and md Stan McCoy on piracy, the full article is here…
As noted above, Marvel made a whole raft of announcements at San Diego Comic Con… In case you missed them, these include the classic Jack Kirby creation The Eternals, starring Richrard Madden and due at cinemas in November 20. Around the same time is Marvel's first show made exclusively for the Disney + streaming service, The Falcon And The Winter Soldier, featuring Anthony Mackie and Sebastian Stan's Avengers characters. Due in February 2021 at cinemas is the first feature with Marvel's post-Bruce Lee and Enter The Dragon character from the 1970s, Shang-Chi in Legend Of The Ten Rings. More for Disney + in 2021 includes WandaVision, starring the Scarlet Witch and Vision, aka Elizabeth Olsen and Paul Bettany, and Loki, with Tom Hiddleston as Thor's mischievous brother. Another feature comes in the shape of Doctor Strange In The multiverse Of Madness (May 2021), while the What If? Series imaging Marvel characters in different situations is due on Disney + in the summer of 2021, alongside Jeremy Renner's Hawkeye. Further feature films include a new Thior, Love And Thunder, with Natalie Portman returning and taking the hammer from Chris Hemsworth; as well as Black Widow with Scatlett Johansonn and Blade, with Mahershala Ali as the vampire hunter.
And as if that wasn't enough, there were further teasers too from Marvel supremo Kevin Feige and co. He added that the Fantastic Four, now a Disney and Marvel owned property after the acquisition of Fox, would be joining the fray, with further sequels for Captain Marvel, Black Panther and Guardians Of The Galaxy all planned.
Get ready to buckle up again as The Hitchhiker's Guide To The Galaxy is set to return in a new iteration. The tale of Arthur Dent and his galaxy-trotting adventures after earth is decimated have already been the subject of a radio series, TV show and a major film, as well as numerous other spin-offs. Now US TV streaming giant Hulu has announced plans to develop a new series based on Douglas Adams' creation. Carlton Cuse and Jason Fuchs, who have worked on the likes of Lost and Wonder Woman between them, are set to pen the script.
We'll be spending a bit of time at the Duke Mitchell's annual film festival, aka Dukefest, this year. The VHS night is always highly recommended, with the odd trailer tape and other rental ephemera turning up. Honestly, get yourself down here, we'll see you at the bar… https://thedukemitchell.uk/duke-fest/
Related to the above, here's this week's best Downfall clip…
The next Next Generation…
Not necessarily popular in Liverpool this one…
If it's half as good as the comic…
THE OBLIGATORY GDPR BIT
You're on The Raygun newsletter mailing list, which has been running for eight years, because you requested it, have been recommended to us or sent us emails. You can unsubscribe at any time, if you're daft, using the link elsewhere or by emailing as below. But of course, you don't want to do that, do you? We don't share your information with anyone else, we don't like cookies and we're the good guys. We care because you do…
To subscribe to The Raygun newsletter, please email
info@theraygun.co.uk
with subscribe in the subject matter
To unsubscribe, email

info@theraygun.co.uk

with unsubscribe in the subject
For editorial or advertising queries, contact

tim@theraygun.co.uk