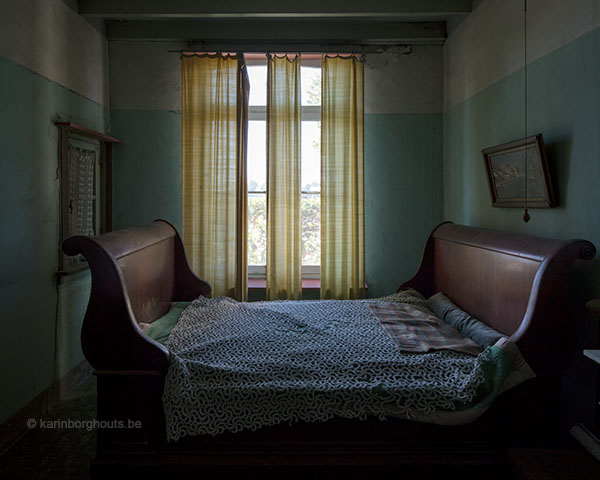 A painter's house
© Karin Borghouts, 2017 - 2018  archival pigment print 75 x 60 cm

TRACES OF MEMORY

Duo exhibition
Karin Borghouts - Mieke Teirlinck 
Images of a sometimes oppressive domesticity. Photography and painting brought together in an intriguing exhibition by curator Lut Maris.
October 27, 2018 - January 6, 2019
Open Friday, Saturday and Sunday 2-6 pm

Karin Borghouts is present on Sunday November

11 and 25

. Welcome!

Zeedijk 816 - Het Zoute

(at the seaside)

A painter's house, photo © Karin Borghouts, 2017                     The appointment, oil on canvas © Mieke Teirlinck, 2017
You can also visit these exhibitions in Knokke:

Experimental photography in Belgium

Dumortierlaan 8 (hoek Mosselmansstraat)
8300 Knokke Belgium
Open fr-sat-sun 12 am - 6 pm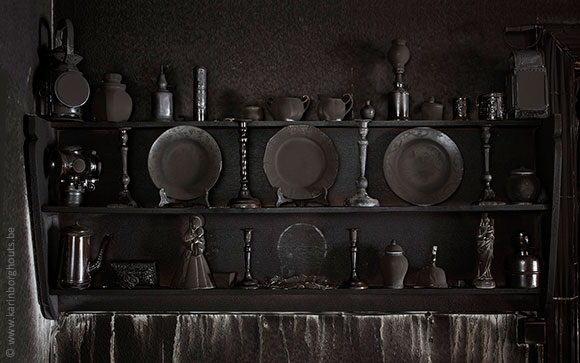 Series 'The house' © Karin Borghouts, 2012-2013, archival piment print, 100 x 160 cm               
Groupexhibition
The title of the exhibition refers to the book 'L'œuvre au noir' (Het hermetisch zwart), a historical novel by Marguerite Yourcenar (the first female member of the Académie Française) in which she describes the tragic fate of the Flemish sixteenth-century physician, alchemist and philosopher Zeno.
The inspiration for the exhibition refers to the moment in alchemy in which everything becomes charred.
November 18, 2018 - January, 27, 2019
Open Friday, Saturday and Sunday 2-6 pm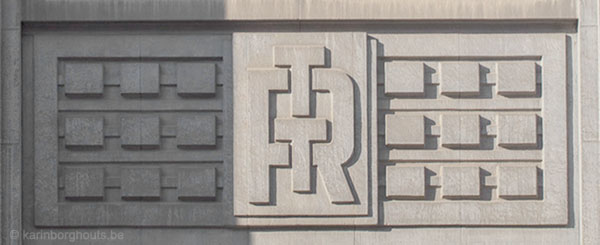 PHOTOGRAPHY OF RTT BUILDINGS
Karin Borghouts and Filip Dujardin were commissioned by Proximus to photograph a number of former RTT buildings (

the former Belgian telegraph and telephone company

). A book about this with text by, among others, architecture critic Marc Dubois will be published in April 2019. A photographic work by Karin will also be included in the Proximus Art Collection, which consists of 50% of art photography.

ZICHT

is a monthly newsletter of Belgian artist photographer Karin Borghouts.
She is working on her own projects and on commissioned assignments by museums, art
and heritage institutions, architects, publishers and city councils.
We respect your privacy and do not share or sell our mailinglist. We do not track you or record information about you.

We do enjoy keeping you informed of our exhibitions and our artist's news via email; however, if you do not want to receive these emails anymore, you can unsubscribe below at the bottom of the page.  
Subscribe to ZICHT on the homepage, scroll down.



2018 Copyright Karin Borghouts/SOFAM