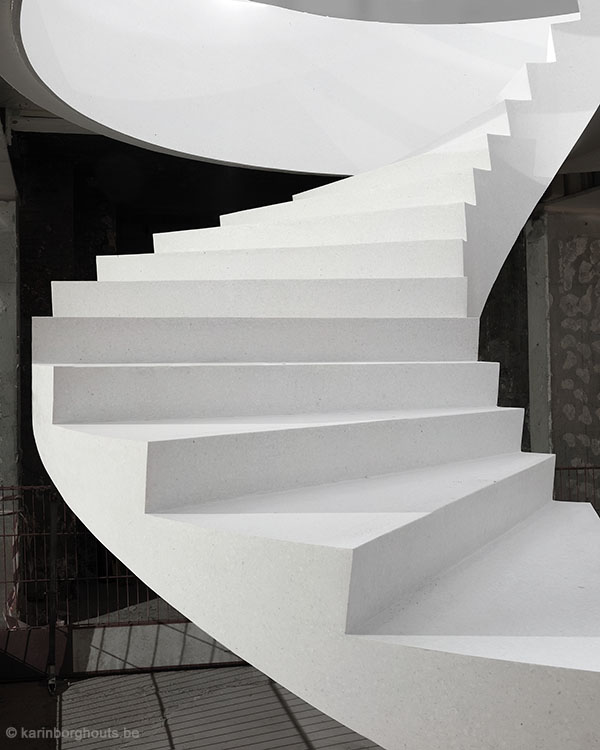 New stairs connecting the entrance hall with underground facilities, KMSKA 
© Karin Borghouts, 3/2018

RENOVATION ROYAL MUSEUM OF FINE ARTS ANTWERP

The Royal Museum of Fine Arts Antwerp (KMSKA) is closed for major renovation until 2020. Karin Borghouts is the official photographer of these works. The new museum is designed by KAAN Architects.

ZICHT

is a monthly newsletter of Belgian artist photographer Karin Borghouts.
She is working on her own projects and on commissioned assignments by museums, art
and heritage institutions, architects, publishers and city councils.
We respect your privacy and do not share or sell our mailinglist. We do not track you or record information about you.

We do enjoy keeping you informed of our exhibitions and our artist's news via email; however, if you do not want to receive these emails anymore, you can unsubscribe below at the bottom of the page.  
Subscribe to ZICHT on the homepage, scroll down.



2018 Copyright Karin Borghouts/SOFAM