NYMPHO OFF TO RAMPANT START
GALLOW MARKS RETURN FOR SNIPES
BVA AWARDS – MORE REACTION…
…KALEIDOSCOPE AND HMV CELEBRATE
ALTITUDE TO SCALE NEW HEIGHTS
…AND UNIVERSAL INKS INSTANT DEAL
NETFLIX UPS PRICES FOR NEW MEMBERS
…AS HBO PREPARES FOR RELEASE
ARROW'S NEXT GENERATION A HIT
BBC JUMPS THE GUN WITH VCAP STORY
UNIVERSAL'S DOG HAS PLENTY OF BITE
SECOND SIGHT WORKS LIKE A DOG ON BEATLES ART
GREENWALL BECOMES REFINED
GUARDIAN'S LATEST PIRACY TALES
---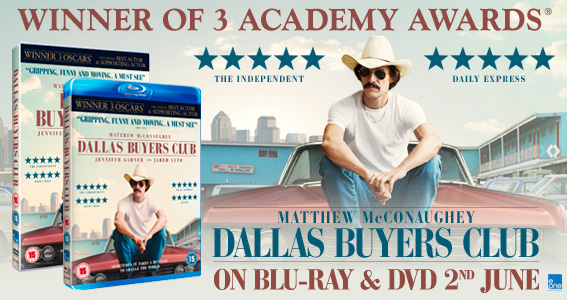 ---
I
f you can't read this newsletter or see the ads, please click
here
It Was A Good Week For… Curzon, with its Artificial Eye imprint enjoying another success, its latest from Lars Von Trier thrusting into the charts…
It Was A Bad Week For…
The Guardian, offering more tips on how to pirate films…
The last week of April was a big one for new releases, with no fewer than three new entries in the Official Charts Company's top 10, Paramount's Anchorman 2: The Legend Continues leads the field, having thawed out Frozen from the top slot. Entering the top 30 was Artificial Eye's Nymph()maniac (we did it in the style of the artwork to avoid pesky firewalls) and the company was this week in the throes of ecstasy and pulling O faces after its strong performance over the first seven days. The company's Paul Diment said: "With just over 8,000 units sold last week, and supermarket support from only one of the grocers, Nymphomaniac became another solid hit for Artificial Eye. Sales were also impressive from our exclusive SKUs in HMV and Sainsbury's. Sales so far in week two are also looking particularly strong."
Off to a strong start after its May 5 release is Signature's Gallowwalkers, which marks a return to the screen for Wesley Snipes. It could hit the 10,000 mark in its first week, which would be another coup for the label. Commenting on its success, Signature's Gemma Stockley said: "It is really exciting to have another title which has gone past 10,000 unit sales in Week 1. It shows the strength of non-theatrical titles and with Signature's remaining 2014 providing further strong releases: Jay Z and Ron Howard's Made In America, Drive Hard, In The Blood and Dangerous Mind Of A Hooligan in Q2 alone, plus the theatrical release of Legends Of Oz: Dorothy's Return."
And, as the dust settles and the hangovers from last week's BVA Awards finally begin to subside, we've been chatting to one or two of the winners to get their reaction after the event. Take our old pals from Kaleidoscope, who picked up the gong for marketing initiative for films with a box office of up to £1 million for Much Ado About Nothing. Commenting on its success, the company's Spencer Pollard said: "We are obviously delighted to have won the BVA award for our successful campaign with Much Ado About Nothing. As a black and white Shakespeare movie, the film was always going to be interesting to position and it is a testament to the hard work of our sales and marketing teams that we had the success we did. Being the international sales agent and the distributor of the film is extra satisfying also as the film has been a breakout success in a number of territories and backs up our belief that great films will continue to do great business. To everybody involved, on every level, thank you."
---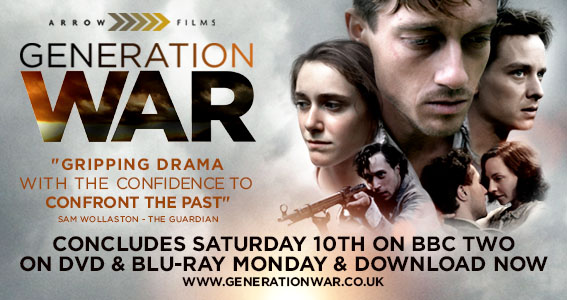 ---
Also celebrating after the BVAs was HMV, which won the marketing initiative award for its work on the Decades promotion. Commenting on its success, HMV's Dawn Hancock said: "We are thrilled to receive this award for Retailer Marketing Initiative of the year for Decades in what has been an incredible year for hmv. We'd like to thank BGroup for working with us to deliver a fresh, new approach to campaigns in store, our hmv store colleagues for an amazing set up instore that truly helped bring the theatre and heritage of the campaign to life, together with our fantastic customer engagement levels. We'd also like to thank the BVA for a fabulous evening and our studio partners not only for our nominations for the award but also for working with us to deliver this campaign."
Biggest news on the distribution side comes from the fledgling Altitude Film Distribution operation, which, after announcing its theatrical and production slates last year has now unveiled its plans for its home distribution operation. The sales, operations and distribution side will be handled by Spirit. It will launch in June with Flu, followed in July by Oscar winning documentary 20 Feet From Stardom. Its slate will include Altitude's own productions, its acquisitions and classic and cult films it has picked up. Forthcoming titles will include Fruitvale Station, Love Is Strange, When Animals Dream, horror The Loch, Room 237 director Rodney Ascher's next film The Nightmare, the wonderfully titled All Cheerleader's Die, Torment and Sxtape. Catalogue titles include Eat Drink Man Women, Bellevue Rendezvous, Day Of The Dead, Irreversible, Exit Through The Gift Shop and Fire In Babylon. Commenting on the launch, Altitude's head of distribution Hamish Moseley said: ""With Altitude's theatrical distribution arm now established and our first acquisition,
20 Feet from Stardom
, on release the time is right for us to move ahead with our home entertainment distribution plans. The UK market for home entertainment is vibrant, platforms are seeing growth and we know there is plenty of commercial opportunity for distinctive titles with eye-catching campaigns and release strategies that have been formulated with the consumer as priority. We are really looking forward to working with Rob Callow and his team at Spirit in bringing this first slate to market." Callow added: "All of us at Spirit are very excited at the prospect of working alongside the Altitude team to bring to market a very rich and diverse stream of high quality theatrical and much-loved catalogue releases. I am confident that the Altitude slate will deliver tremendous commercial success to our retail trading partners over the coming months and years. To be launching with a film that has Oscar-winning credentials is a fantastic way to start." And last comment comes from Altitude joint ceo Andy Mayson, who said: "We have set ourselves a blistering pace in taking the Altitude group into production, sales, theatrical distribution and now home entertainment within two years. In a short space of time we have established an independent British business with commitment and drive, which has developed key creative and commercial partnerships from production through to distribution."
---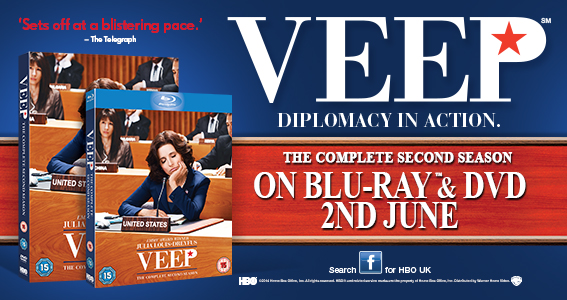 ---
In case you hadn't seen Sky's marketing blitz, 24 returned to TV screens this week, with a now decidedly craggy looking Kiefer Sutherland taking on the usual assortment of foreign ne'er-do-wells and terrorists, albeit this time with London as a backdrop. And its return and accompanying buzz has had a positive spin-off for Amazon Prime Instant Video – viewings of all previous eight series (or seasons, to use the popular American vernacular) have rocketed by almost 40 per cent in the past month, with the last episode of the lot going up 10 per cent week on week.
Also from Amazon Prime Instant Video – the company has unveiled a new deal inked with NBC Universal that sees a batch of the television giant's programming arriving on the service. It includes programmes new to the service, such as Suits, Grimm and the wonderful Parks And Recreation, as well as renewals that will keep programmes such as Battlestar Galactica, Heroes, 30 Rock and the US version of The Office on the programme.
Talking of streaming services, an email has just arrived in our in-box from Netflix. "In order to continue adding more films and TV programmes," it runs, "we are increasing our price from £5.99 to £6.99 for new members. As a thank you for being a member of Netflix already, we guarantee that your plan and price will not change for two years." A similar note has gone out to its subscribers in the US too, where the fee for new members has gone up from $7.99 to $8.99 and prices are similarly being frozen for two years for existing customers. As we noted on Twitter, the rise will also have a direct effect on the inflation figures in the UK, as streaming services were added to the basket that calculates rises in prices…
---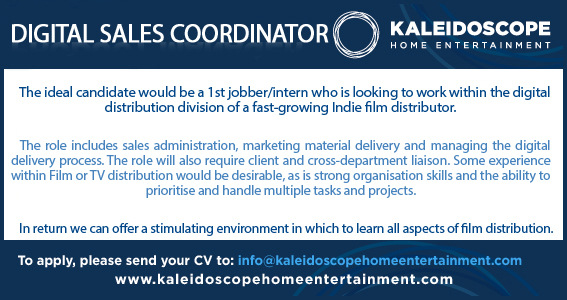 ---
Mention of the world of video on demand, leads us on to the fact that word reaches us from blinkbox that True Detective is now more popular than Game Of Thrones on its service, which is as good an indicator as any of the potential for the programme come its June physical home entertainment bow from HBO. The company is currently finalising its marketing for the release. A group of lucky journalists (sadly not us) will be heading to Louisiana to see the series' locations up close and personal, while closer to home it is working on graffiti in an abandoned church, which should find itself sparking plenty of online interest and chatter, while Empire readers will have the chance to create artworks inspired by the series. HBO's Ian Fullerton said: "True Detective is the title I'm most excited about releasing this year. It a fantastic show that's not only received a really high level of critical acclaim but has also managed to generate a very impressive level of cut-through with the consumer for a first season. When you add in the A list cast and the great retail support we're getting, HBO is pretty confident this is going to be one of the TV successes for the year."
Arrow has done it again: its keen eye for spotting overseas TV winners has worked wonders again, as it readies itself for the release of Generation War, the German TV series that has won over both critics and audiences. It joins the company's roster of Nordic Noir titles among others. Commenting ahead of its release, Arrow's Jon Sadler said: "We were thrilled to be able to bring Generation War to UK audiences and being on BBC Two has ensured a broad audience for the mini-series. As a nation our interest in drama depicting the events of WWII is as strong as ever and seeing the viewpoint of Germans themselves adds an additional level to this. Not since Downfall has there been a mainstream German WWII drama and anyone who enjoyed that and series like Band of Brothers will Love Generation War. The DVD and Blu-ray is out on Monday and from Sunday the complete series pass will be available to download on iTunes. We are expecting strong sales both now and again at Father's Day and then an extremely healthy long-tail."
---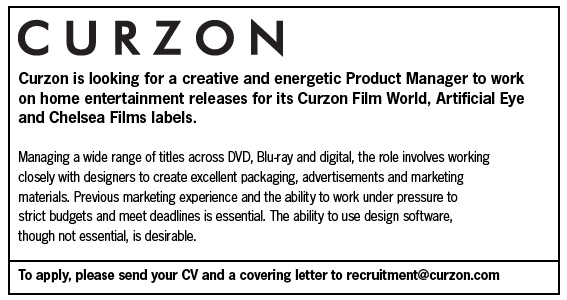 ---
The BBC has broken the story about talks between the film studios' trade body MPA, the BPI and assorted UK Internet service providers to send illegal downloaders warning letters about their dodgy activities, but it appears as if the story about the phenomenon known as VCAP, may be a bit premature. The Raygun understands from sources close to the ongoing negotiations between the assorted parties that while it is nearing a successful outcome, some of the jigsaw remains to be put in place. The story has spread from the BBC's revelations but expect a firm outline to be unveiled in the coming weeks. A joint statement from the MPA and BPI said: "Content creators and ISPs have, with the support of government, been working in partnership to develop a joint awareness programme that would support the growth of legal digital entertainment services, reduce illegal downloading and create the best possible customer experience online. Discussions are ongoing and no agreement has been reached - reports that an announcement is imminent are wide of the mark. We will comment further if and when any agreement is in place."
Monday May 12 sees eOne releasing the eagerly anticipated 12 Years A Slave and its release is being followed swiftly on June 2 with another awards-friendly big hitter in the shape of Dallas Buyers Club. Commenting on its impending release, the company's Stephanie Don said: "With its powerful Oscar winning performances from Matthew McConaughey and Jared Leto, Dallas Buyers Club has become one of the most talked about films of 2014, and we are so proud to be releasing this incredible film on DVD and Blu-ray on 2nd June. We have a fantastic marketing campaign in place which includes a strong media presence across TV, digital and press along with publicity activity that will really push the brilliant talent and critical success of the film."
---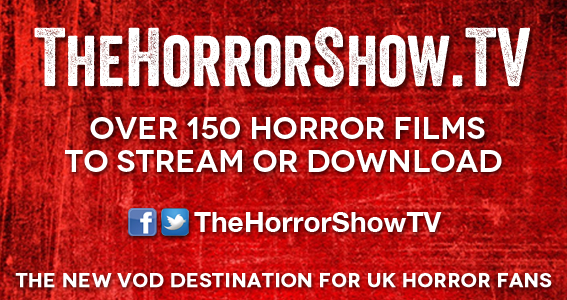 ---
Before Dallas Buyers Club there's another quality tale due in the shape of the May 26 bow of the latest Coen Brothers tale, the acclaimed Inside Llewyn Davis. Studiocanal is not only releasing the film, but also bringing out the documentary Another Day Another Time, which looks at the film's music. Commenting on the release, Studiocanal's Claire Establier said: "This is the perfect film for any Coen Brothers/film/music fans who we will be targeting for our home entertainment campaign with press and online ads highlighting the critical acclaim. The strong mainstream supporting cast and the amazing soundtrack (both highlighted in our 20" and 10" TV spots) will enable us to reach a broader audience. We will also target London commuters and elevate the title with four sheets in the underground. For this campaign we decided to run a lot of BTL activities making sure we covered all the music shops, live music venues and cool bars where our key audience hangs out. For instance we created customised beer mats and 'vinyl' postcards which we will distribute there. We also have 'Inside Llewyn Davis' guitar plectrums and tote bags that we are giving away as prizes. Speaking of prizes, Play 7 secured support from very strong brands (i.e. Urban Outfitters). We also have an amazing on-pack offer on the DVD and Blu-ray: customers will get a chance to win a Gibson guitar worth over £1,000. Finally, we are releasing on the same day the music documentary Another Day Another Time: Celebrating the music of Inside Llewyn Davis produced by T Bone Burnett. This is an obvious partner to Inside Llewyn Davis so we've tagged the documentary release as often as possible in our media and PR campaign. With all the music festivals happening this summer, there will be a lot of additional opportunities to promote both films. Inside Llewyn Davis will be the perfect film to open the season."
To Universal's screening room for the latest outing from Jonathan Sothcott's Richwater Films production outfit, Top Dog, released at the end of May through the major. It's another eminently commercial offering from Sothcott, based on a book by football chap turned author Dougie Brimson. The novelist introduced the film, which follows the antics of a Spurs-supporting hooligan firm boss who expands into protection rackets and stars a whole host of familiar Brit faces. Brimson made for a fine host, regaling the audience with tales of how working on the original Green Street soured his experience of working in the film business, until he hooked up with Sothcott. We'll have more from Brimson on the website shortly, but in the meantime, we can confirm that it's a hugely commercial film and it is certain to become another strong seller from the same stable that released Vendetta.
We've already talked about the coup independent Second Sight has pulled off in securing the rights to A Hard Day's Night, the seminal Beatles film celebrating its 50
th
anniversary this year and the company has this week unveiled the artwork both for the July 4 theatrical release and the July 21 home entertainment bow. It's been designed by La Boca, the award-winning design studio. You'll be able to see the artwork shortly on our website, but in the meantime, Second Sight's Chris Holden said: "'We love La Boca's work and knew they would be the people to create something special for this iconic film."
---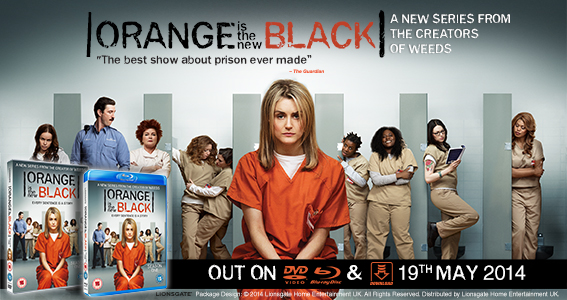 ---
Some recruitment news now and our old pal James Greenwall has joined content processing company re:fine as director of home entertainment and distribution. He had previously been at Premier after it acquired his previous employer Dubbs Eyeframe. He will oversee the company's expansion into the digital home entertainment sector, overseeing the move to vod platforms. Re:fine md Yives Reed said: "We're continuing to build an enviable team here at re:fine and James is indisputably one of the industry's most experienced, talented and liked people in this sector. The home entertainment market is set to grow exponentially and with great commercial talent overseeing the processes here, we feel it's a genuinely exciting time to be in this business." Greenwall added:
"This is a very inspiring time to be joining re:fine. As a company it has very strong service offering and I'm looking forward to bringing my experience across the home entertainment and distribution business to this very experienced and capable team." He joins former colleague Christos Glaridis, who joined re:fine in February as head of operations. Greenwall joins his ex Premier colleague Christos Glaridis who also joined the firm in February as Head of Operations.
Our old pals at The Guardian have been busy again. Its latest wheeze was talking about the results of a survey on piracy. It extrapolated various ideas, although to us, asking people in Finland about piracy doesn't point to habits in the UK. As ever, the comments section was populated with people telling the uninitiated exactly how to illegally download films. Meanwhile, we penned a letter to The Guardian well over a week ago, asking the paper to outline its policy on piracy. We've yet to receive a reply…
---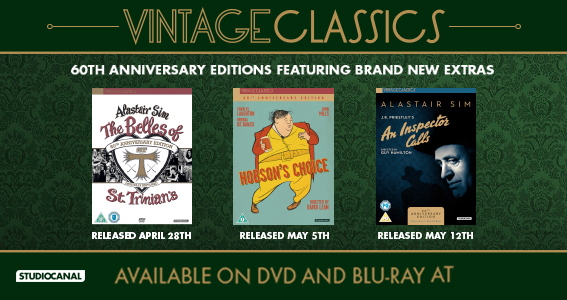 ---
"I did not think I did anything wrong, because many of these children's films are available in full on YouTube."
A Belgian dad, facing a £30,000 fine for illegally sharing films, including Disney Classics. He protests his innocence and ignorance, authorities say he was a prolific file sharer…
The Amazing Spider-Man 2 held on to top slot and has now taken just under £20 million, although it is set to be usurped by Bad Neighbours which officially opens this weekend but will be further boosted by hefty preview numbers. Other new entries include Pompeii with £1.16 million, Tarzan with just over £800,000 and Plastic, which took £154,441.
Perhaps the most intriguing news of the week is that a Manchester-based production company is developing a biopic based on the early life and career of former Smiths front man Morrissey. The kitchen sink drama (as he would like it) is going under the working title of Steven, the singer and vegetarian's real first name. Apparently it is a love letter to both the singer and Manchester. Some of its team worked on Control. We're just hoping it's more fun – and less bitter – than his recent autobiography.
It's celebrating its 21
st
birthday this year and now the Power Rangers are marking the anniversary by unveiling plans to return to the big screen. Lionsgate has teamed up with the man behind the original series, Haim Saban to produce a new take on the classic heroes who have updated themselves on a fairly regular basis…
This looks outstanding, Snowpiercer…
More Red Band stuff, this time from Seth McFarlane…
Melissa McCarthy rude antics…
http://trailers.apple.com/trailers/wb/tammy/
Inbetweeners sequel trailer. Genuinely laughed out loud at this…
http://youtu.be/7K3bobNg8gM
Beyond excited about this…
http://www.dawnofapes.co.uk
Opening this weekend from Arrow…
Hooligan spoof due from Universal…
To subscribe to The Raygun newsletter, please email
info@theraygun.co.uk
with subscribe in the subject matter
To unsubscribe, email
info@theraygun.co.uk
with unsubscribe in the subject
For editorial or advertising queries, contact
tim@theraygun.co.uk