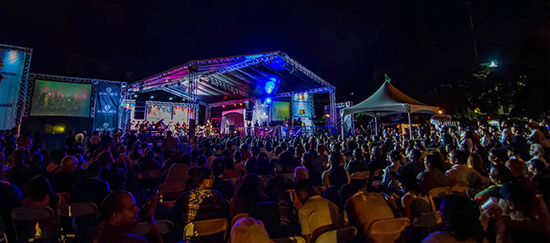 BONUS - Sea Horse Ranch is including free VIP tickets for guests the weekend of the Jazz Festival. Enjoy priority seating for up to four guests per reservation at all festival events, courtesy of Sea Horse Ranch!
Presented by FEDUJAZZ and the Ministry of Tourism, the Dominican Republic Jazz Festival is devoted to the extraordinary talent of musicians worldwide. The Dominican Republic Jazz Festival is renowned for its seaside locale; Caribbean culture and Latin take on the international jazz scene. Sea Horse Ranch has been a proud sponsor of the Festival since the first event held in 1993.
The Dominican Republic Jazz Festival will be held on October 29 in Santo Domingo and from November 1-5, 2017 in Santiago, Sosua, Puerto Plata, and Cabarete. VIP Tickets are also available for purchase, with a cost of $150 USD per person, which covers all nights of the Festival, or $50 USD per person for one show. VIP tickets offer priority seating.
All proceeds from VIP ticket sales benefit FEDUJAZZ, the Education Foundation providing free music education for the youth of the Dominican Republic. More than 100 children are now taking free music classes at the FEDUJAZZ center in Cabarete.
For more information, contact us to learn more.
The Beach Club Jazz Session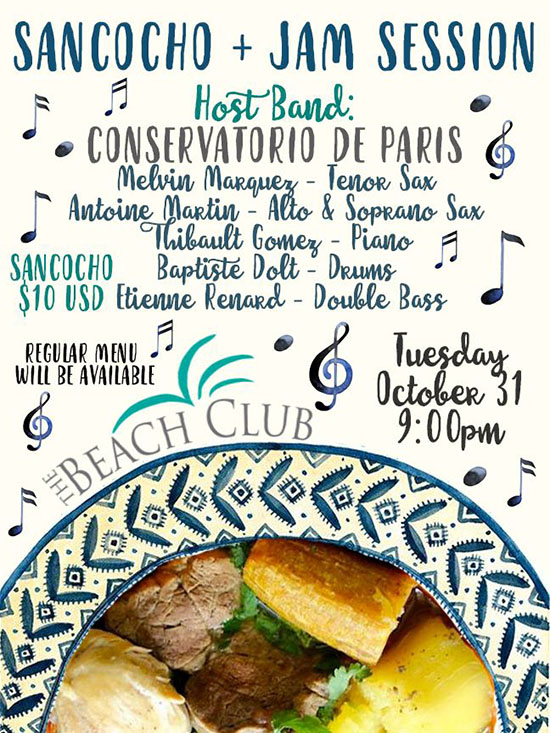 The Paris Conservatory will perform at The Beach Club the evening of Halloween on Tuesday, October 31 at 9pm. Enjoy a very special evening of live music and Sancocho at The Beach Club (regular menu still available). This event inaugurates the weeklong activity of culture along the north coast when the Jazz Festival comes to our area November 1-5, 2017.
---
Celebrate Halloween at Sea Horse Ranch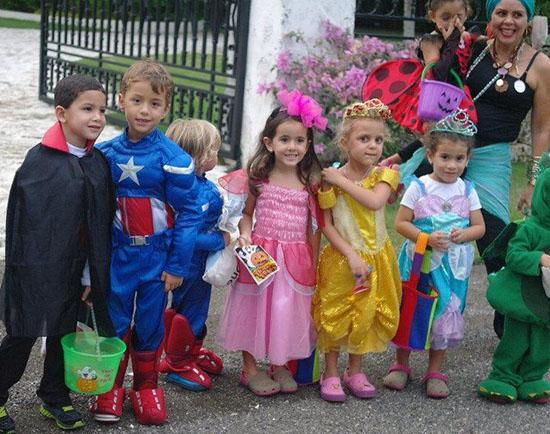 Sea Horse Ranch has been hosting Halloween Trick or Treating for nearly 20 years. Enjoy this fun, annual tradition celebrating Halloween in the Dominican Republic at Sea Horse Ranch. Children ages 13 and under are invited to join us on Halloween, Tuesday, October 31st, from 3:30 – 6:30 pm. (Advance registration required, please see details below).
The Beach Club restaurant and lounge will also host a family-friendly event. Come in your costume and enjoy food, music and spooky decor.
Advance registration for Trick or Treating is required; please call the Sea Horse Ranch Sales office to RSVP at (809) 571-3880.
Contact us for more information.
---
Featured Property – Villa Preciosa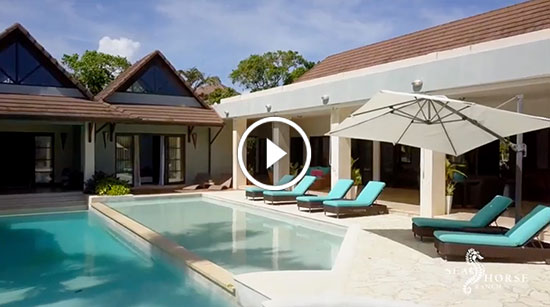 Villa Preciosa is a modern luxury villa newly listed to the real estate market in the Dominican Republic. This expansive five bedroom villa is ideally located within walking distance to a semi-private sandy beach, and the Tennis Club at Sea Horse Ranch.
The layout and design of this villa lends itself to spending time with friends and family while enjoying the many shared spaces such as the magnificent pool complete with a Jacuzzi, private lawn, and the open floor-plan of the main living area and kitchen. All spaces have vaulted ceilings, and open onto the covered terrace and pool deck, offering a pleasant view outdoors and refreshing breeze from the nearby Atlantic Ocean.
Each of the five bedrooms have private en-suite baths, and the two master suites have adjoined living spaces and terraces for lounging. The main master suite features a secluded outdoor shower, nestled within a tropical garden.
The kitchen offers top of the line stainless steel appliances, granite countertops and an island bar. Villa Preciosa allows for large or small gatherings with its various seating options for dining, intimate chats while cooking, and a formal dining table that seats eight, along with bistro tables on the pool patio for meals al fresco.
Handsome mahogany wood floors throughout the living and dining area compliment the light, open and airy feel of this villa. Ideal for entertaining, a generous terrace surrounding the pool provides style and comfort for all your guests.
Artfully decorated, Villa Preciosa embodies the quintessential style and Caribbean chic of your ultimate dream home. We invite you to visit this exquisite property to fully appreciate its splendor and value.