…AS INDIES LINE UP HORROR RELEASES
…AS THE DEAD WALK ONCE ORE
GOOD CONVERSION FOR RUGBY TITLE
PLATFORM'S STILL LOOKING DAPPER
ODEON'S FURY ROAD TRIP ENDS
PILOT AGE SCHEME TO CONTINUE…
…AS COOKE RETIRES FROM BBFC
PIPCU REVEALS LETTER NUMBERS…
…AND SENTENCING CONSULTATION ENDS
---
---
If you can't read this newsletter or see the ads, please click
here
It Was A Good Week For... Another good week for eOne…
It Was A Bad Week For… Both Amazon and Netflix coming under fire for the employment practices…
It's an eOne kind of week (again), as The Raygun went to press the company was on the verge of scoring another week at number one, although it was a toss-up between two of the company's titles as to which would take the top spot. According to the Official Charts Company's midweek bulletin, Insurgent was still at number one, although eOne's new release of The Duff , at number two, was giving it a good run for its money, with only a couple of hundred units between them (and a little birdie has told us that it's since further caught up with it). The full chart will be announced on Sunday evening (follow us on Twitter as it happens), but either way, eOne will most likely have another number one in what's been a successful 2015 thus far for the company. Other new entries in the top 10 include SPHE's Paul Blart Mall Cop 2 at number three, with the second season of The Blacklist at number 10.
If anyone's wondered why there are so many horror and genre titles arriving in stores over the next few weeks starting on August 31, then look no further than London's Leicester Square, which. over the Bank Holiday weekend, will be playing host to the annual Film4 FrightFest event, when hordes of horror fans from the UK and beyond descend on cinemas and screens around W1 to sample a wealth of different horror films. As we've noted before (see feature here) FrightFest is a hugely important platform for horror film releases and this year is no different. A quick scan through the schedule for the five-day event reveals that more than 20 films will be arriving on DVD and Blu-ray in the weeks after the festival running up to Halloween, a perfect storm of eight weeks between the end of August and October 31 (or at least the October 26 Monday before the fact). Distributors working closely with the event organisers include Studiocanal, Lionsgate, eOne, Metrodome, Icon and Arrow, the later's Arrow Video imprint is even sponsoring one of the screens. Newer independents such as Altitude, Bulldog and TriCoast will also be represented at the event with screenings and subsequent DVD releases. As Film4 FrightFest's Paul McEvoy said: "With its huge fan and industry awareness factor each film title inclusion in our Film4 FrightFest line-up guarantees an elevated platform to any genre release, which is enormously important in the current marketplace. This is something that distributors are now cannily aware of and so they set their release dates for titles after FrightFest to absolutely maximise sales potential and impact."
But don't just take their word for it either, listen to what some of the distributors involved have to say about the event. Here's Arrow's Louise Buckler on the company's work over the weekend: "As one of the biggest and best horror festivals it the UK, FrightFest is a key date on the Arrow Video calendar so we are honoured to be sponsoring once again. This year we've been lucky enough to have five of our key Q3 and Q4 releases (Tenderness of the Wolves, Madman, The Mutilator, Hellraiser and Your Vice Is A Locked Room And Only I Have The Key) showing across the weekend in the Discovery Screens. FrightFest is always a great launch pad for our upcoming titles as it allows us to garner additional buzz and build excitement prior to our home entertainment releases. This year Arrow Video will also an additional presence at the festival in the form of an Arrow stand where we will be selling a range of our releases and chatting with fans so if you are attending do make sure to pop by the Vue bar and say hello."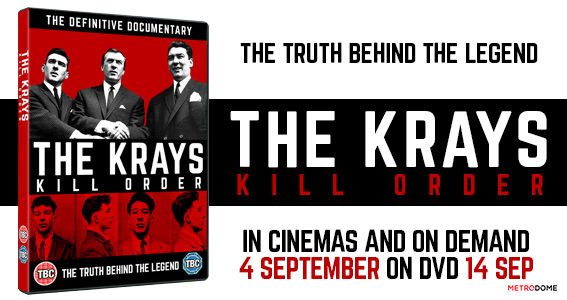 ---
4DVD may have streamlined its staff since renewing its deal with Spirit Entertainment which saw many of its functions transfer to the sales and distribution company, but it still has new to DVD titles slated for the quarter, as well as a raft of catalogue opportunities. The company would have had a fallow year in stand-up terms too, although its already available titles should add more to their lifetime sales this Q4. The new titles include Catastrophe, with the transatlantic romantic comedy (one with a dirty mind and a filthy mouth, it must be noted) returning to screens and set to be an even bigger property on transmission, 4DVD will release the first series around the time the PR for the second outing arrives. Film-wise, there's London Road, the film adaptation of the National Theatre production boasting an impeccable cast and due in October. As 4DVD's Karla Berry noted: "With critical acclaim and four and five star reviews across the board, it's an extraordinary must-see film based on interviews conducted with the road's actual residents using their own words set to an innovative musical score. There's a new series of Toast Of London, which doubled its viewing figures between the first and second seasons, a fourth series of Fresh Meat plus the final ever outing for Peep Show (1.3 million units – and counting – sold already). In terms of stand-up, as Karla Berry explained: "Stand-up comedy is cyclical and there are no acts primed for release this autumn, but Micky Flanagan and Jack Whitehall will both form a key part of our line up in repromoting the singles and box sets. Micky's DVDs continue to sell and have just hit the much coveted 1m unit sales mark, and Jack Whitehall couldn't be more high profile right now with his new Bad Education film out at cinemas, his regular panelist slot on A League of Their Own and a new series of Fresh Meat airing on Channel 4 this autumn.." There are more catalogue opportunities too, as Berry explained: "Channel 4 has always been at the forefront of original comedy and ground-breaking drama and we have a fantastic release slate comprised of returning and new series plus two of the strongest box set releases of the quarter; the Inbetweeners Complete, containing the three TV series and two films, and The Complete Miranda box set containing all three series and Special. These two comedy brands alone have achieved 7.6m unit sales to date."
To eOne's offices in the West End to hear about its Q4 line-up, which includes, among other things, a huge seasonal franchise returning to the fray and the line-up can only add to the strong year currently being enjoyed by the company. Its Q4 slate kicks off with Danny Collins, with the Al Pacino and Annette Bening vehicle arriving on the back of a successful theatrical outing which garnered plenty of publicity."Our focus in on bringing the love story element to the fore and building on the huge levels of awareness raised at theatrical" said eOne's Stephanie Don. Moving to something a lot darker, Insidious 3 is the latest chapter in a horror franchise that has earned almost £20 million at the UK box office and sold more than 750,000 units on DVD. The third instalment is due just in time for Halloween. Also for Halloween is Pumpkin Party, Peppa Pig's first outing for this time of year, and, as eOne's Stephanie Don noted: "With our combined licensing and DVD activity Peppa's 1st Halloween is a hugely exciting event to be bringing to retail in October." Further Halloween shenanigans come in the shape of the highest rated programme in Sky Living's history, The Enfield Haunting, as well as Wer, described by at least one person as "the best werewolf movie in at least 10 years". Stung is set to be one of the year's strongest independent horrors and has the FrightFest seal of approval (those in the know are tipping it as one of the highlights of the event). At the opposite end of the scale, far cuter animals arrive in talking dog flick Pups United and October is rounded off by Mr Holmes, which arrives on the back of its successful theatrical outing,
eOne's November kicks off with Nativity 3: Dude Where's My Donkey, the third in a franchise that has now earned more than £22 million at UK cinemas and sold more than 1.5 million units. As eOne's Stephanie Don said: "Nativity has become a beloved British institution and as our key release for the quarter we'll be building a tentpole festive campaign across the franchise" Dark Places reteams Charlize Theron and Nicholas Hoult from Mad Max Fury Road, placing them in the latest from the author of Gone Girl, giving it a great selling point. Following the huge success of its Gascoigne release, eOne has not one but two feature documentaries arriving on the back of platform theatrical releases, namely Mr Calzaghe, looking at boxer Joe's life and career, and AP McCoy, following the jokey as he leads to his retirement. A Christmas Horror Story is another seasonally themed release which also comes with the FrightFest seal of approval, Precinct Seven Five is a documentary charting a corrupt cop's sleazy dealings in the 1980s – it's described as a "cop version of Goodfellas" and is being given a full theatrical release, while the quarter is finished off with horror sequel Sinister 2.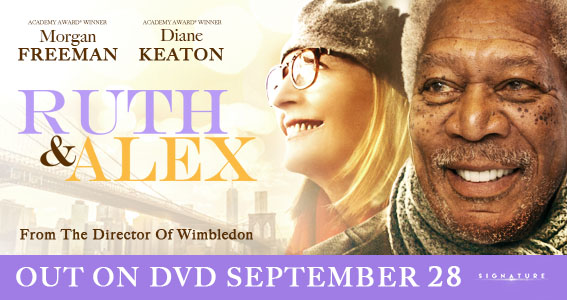 ---
Ahead of its busy Q4, there's more to come from eOne in the shape of the latest outing of The Walking Dead. The fifth outing for the programme, which is bucking all series trends and improving in quality, viewing figures and sales, arrives on September 28, with the usual hefty marketing support from eOne. Commenting on the release, the company's Stephanie Don said: "The Walking Dead is truly a global phenomenon and we're pleased to be bringing Season 5 to DVD and Blu-ray on a grand scale. With a multitude of retailer exclusives, fantastic partnerships and innovate media and PR activity, we can't wait to see bring the dead back to life on screens again in September. "
Meanwhile, as noted above, eOne is following the route to market that worked so well for Gascoigne earlier this summer with a similar strategy for a brace of other sporting documentaries, with platform theatrical bows being followed swiftly by home entertainment formats. The independent that helped pioneer this innovation was Kaleidoscope, particularly with its One Night In Turin documentary, which proved hugely successful. Kaleidoscope is now using that same kind of concept for its forthcoming release of Building Jerusalem. The rugby documentary charts England's success story in the 2003 Rugby World Cup and the release ties in with the tournament being held this year. Commenting on the release, Kaleidoscope's Adam Sergeant said: "We release Building Jerusalem on September 1, as a one night event theatrical, featuring a Q&A with Jonny, Martin, Clive and Matt Dawson. This is followed by digital release on September 11, and DVD and BD on September 14. We believe we are presenting the premier rugby theme entertainment event around the RWC, and look forward to huge PR, endorsement, and recognition as we present this uplifting, inspirational and universally recognisable tale of success in the face of adversity. Supported by Dawson, Wilkinson, Johnson and Woodward, we have an incredible range of feature coverage already confirmed, from Good Morning Britain to BBC Breakfast, from Daily Mail To Saturday Telegraph Magazine and from Time Out to Total Film. Appearing in upwards of 125 cinemas before moving to digital, this epic tale of the 2003 RWC triumph that made household names out of the most famous and renowned of union players, Jonny Wilkinson, we hope to strike a chord with the patriotic and English public as well as the eternally loyal rugby faithful. Across the release period we support with TV, radio, online, outdoor and print as we seek to engage an audience caught in the moment. The premiere will even feature an exclusive appearance by the original 2003 rugby world cup itself."
More documentary news and it's a title we've been tracking for some months and it's finally good to see Amy, a film we've been tracking and talking about for some months since before its bow at cinemas, continues to power on, with news this week that the film has now become the second highest grossing documentary ever released in the UK. It overhauled March Of The Penguins to take this latest accolade, an event that occurred just days after the documentary about eponymous singer Ms Winehouse became the biggest earning homegrown documentary ever, overtaking director Asif Kapadia's previous biggie, Senna. The release plans for the film have yet to be officially unveiled, although the much-talked about film is certain to land in Q4. Commenting on Amy's remarkable success, producer James Gay-Rees said: "We were amazed that Senna struck such a chord when it came out in the UK and didn't think that anything could reach that kind of audience again, so it's an indictment of Amy's incredible popularity that the film has done so well; she's still a massive star. It feels like the country has fallen in love with her all over again and it is hugely satisfying to have helped create a more rounded picture of someone who was so massively misunderstood when she was here. It was a massive honour to have been given the chance to tell her story."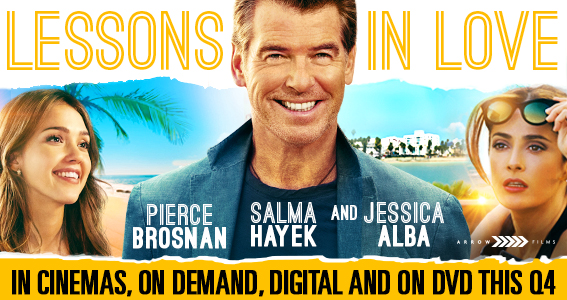 ---
A more traditional Q4 special interest release comes in the form of the debut release from Dapper Laughs, the hugely controversial comedian who is making his DVD debut this autumn in a live stand-up release from Platform Entertainment. We broke the story about the release on The Raygun a few weeks back and it's interesting to note that since then, pre-orders for the DVD have seen it shooting up Amazon's chart, where it's now nestled just behind Age Of Ultron, while the hashtags #DappersDVDonAmazon was trending after he launched the pre-sales himself through his social media accounts. As Platform's Monica Macasieb noted: "The result was all off the back off him just putting it on his social media, which bodes well for the PR effect once the actual campaign kicks off around release time. For a debut stand-up comedy DVD and with over three-months to go still until release, it's a great and promising start. We have an exciting campaign planned for the weeks leading up to the November release, with a few pieces going live gradually until then. In light of the effects of Dapper Laughs' social media posts on pre-orders, we're looking forward to seeing the impact the main campaign will have."
While FrightFest is taking place over the Bank Holiday weekend, a stone's throw away in Regent Street, the last screenings of Odeon Entertainment's Billy Fury: The Sound Of Fury will be taking place after a tour of UK cinemas ahead of the DVD release. The extravaganza, as Odeon has dubbed it, will see Billy Fury's friend and fellow rock and roller, Vince Eager, kicking off the weekend with a Friday night introduction and Q&A session, while Be Bop A Lula West End theatre show star, Gavin Stanley, will recreate the magic of Fury with a live performance of his hits. Odeon MD Alan Byron was delighted with the film's premiere sell-out to 450 people in Liverpool and expect the film to sell out the final screenings. "I'm pleased to say that The Sound of Fury has surpassed our expectations, and that only this week we heard confirmation that the BBC have picked the film up for its TV premiere next Spring." The title was released on August 3.
The concept of a SuperTicket, where cinema-goers buying a seat for a screening of a film get a code for a digital download of the movie, is commonplace in the US, but only a few UK operators, such as Signature, have experimented with the concept over here. Dogwoof has become the latest independent to test the SuperTicket waters, with what it believes will become the most significant and sizeable release of its ilk on these shores yet. The release of Cartel Land, the documentary specialist's release looking at ruthless Mexican drug cartels and the fight against them, is due at cinemas on September 4 and will come with its own SuperTicket initiative. Anyone buying tickets for the film in its first week of release will get a code that gives them a download of the film, with more extras to follow on its digital release date on October 6. The film will then arrive on DVD at the end of October. Commenting on the plan, which is supported by the BFI's distribution funds, Dogwoof's Oli Harbottle said: "It is great to be trialling something truly innovative in terms of a distribution strategy with our SuperTicket initiative for Cartel Land, especially as the model has been shown to work to great success in the US. The SuperTicket offers fantastic value to those who go to support the film in cinemas in the first week, including not only a free digital download of the film on its subsequent digital release but some fantastic bonus material which will include Director's Cut scenes, deleted scenes, and Q&As to give context to the film. All for the price of a regular cinema ticket."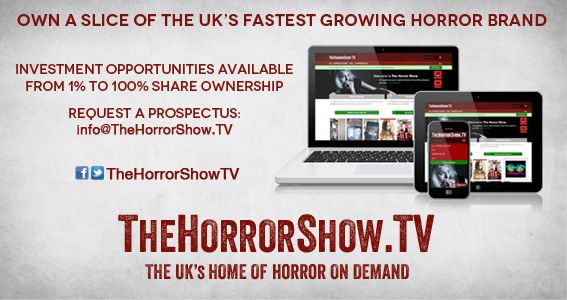 ---
Acquisition news and Metrodome has made a significant deal, picking up the UK and Irish rights to Sunset Song, the latest film from the man described as "Britain's greatest living auteur", Terence Davies. Set in Scotland in the early part of the 20th century, it stars, among others, Agyness Deyn. Commenting on the deal, Metrodome's Giles Edwards said: "T
erence Davies has excelled even his redoubtable self with this remarkably performed, boldly realised and exquisitely poignant adaptation of one of these Isle's most sacred texts. To enrapture audiences by bringing such a vivid and evocative story to cinemas is an honour; to be doing so in concert with the UK's greatest living filmmaker is a rare privilege." Nicole Mackey from Fortissimo Films, which was handling sales, added: "Metrodome's boundless enthusiasm for this film reassures us that it couldn't be in better hands. We are all fortunate to be working on Sunset Song, especially at a time when Scottish pride and identity is so strong".
Virgin Media users and customers (such as ourselves at The Raygun) rejoice… For the Curzon Home Cinema app has now made its debut on the Virgin Media Tivo service. Customers will be able to see films such as Andrew Haigh's 45 Years, out on August 28 at cinemas, day and date with theatrical launch. Commenting on the move,
David Bouchier, chief digital entertainment officer at Virgin Media said: "We're delighted to bring Curzon Home Cinema's films and curated selections to our customers across the country. We're passionate about keeping people entertained with an ever increasing movie offering which is why TiVo is the perfect home for Curzon's app."
Phil Mordecai, director of Curzon Home Cinema added: "We are extremely excited to be bringing 80 years of cinema expertise to Virgin Media TiVo customers, who can now enjoy a Curzon Cinema experience in the comfort of their own home."
News from the BBFC, which has made a couple of announcements this week. First a coalition of assorted interested parties, from the government, to the UK music industry, the BBFC and assorted providers such as YouTube and Vevo have announced that the pilot scheme to have age ratings on music videos and clips is to become permanent. The system, in place for some 10 months, sees the labels supplying their videos to be classified by the BBFC and the rating displayed when they're on YouTube and Vevo. The UK arms of three majors, Sony Music, Universal Music and Warner Music, have all agreed, while independent labels are taking part in a six month pilot scheme. Internet safety and security minister Baroness Joanna Shields said: "Movies in the cinema and music DVDs are age rated to inform the viewer and help parents to make informed choices. We welcome this voluntary step from industry to bring internet services in line with the offline world.
Keeping children safe as they experience and enjoy all the benefits the Internet has to offer is a key priority for this Government's One Nation approach to help families across Britain. We will continue to work with industry to develop ways to help parents to better protect children online from inappropriate music videos with explicit adult or violent content." Vevo is investigating further filters smiler to YouTube's age restricted content and the BPI's Geoff Taylor said: "UK record labels value the opportunity to work with Government to build on the pilot and, as a key next step, we encourage Vevo, YouTube and other digital service providers to look at how they can make filters available to parents so they can use age ratings to screen out any inappropriate content." BBFC director David Cooke added: "We welcome this agreement. Parents want to see clear and recognisable age ratings on online music videos and we look forward to building on the success of the pilot, in partnership with the industry, so that the public can have the trusted signposting which they seek."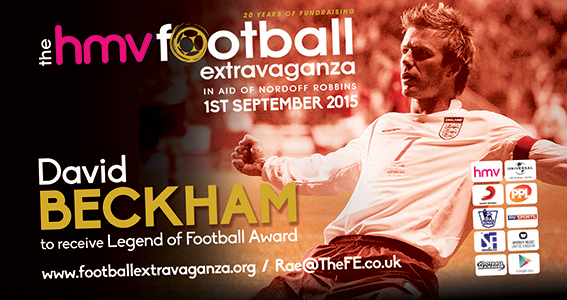 ---
Mention of David Cooke brings us on to our other BBFC-related story this week, as the organisation this week confirmed that he will retire in March next year after 12 years u the post. Commenting on his decision, Cooke said: "Being Director of the BBFC is a wonderful job. It comes with superb colleagues and an endlessly fascinating subject matter. The danger is that you will outstay your welcome because you cannot bring yourself to leave. That's why I decided, some time ago, that I would retire when I was 60. The right time for reflection on my decade in post will be when I actually go, in March next year. For now I'll simply say that I've tried, with the Presidential Team and the Council of Management, to make the BBFC more open and informative, more approachable, and above all more useful to the public at a time when the proliferation of online outlets for audio-visual content means that the need for a trusted guide in support of child protection is greater than ever." The organisation has now begun the search for a replacement.
And we'll end with some news from the murky world of illegal downloads and we may not always agree with website Torrent Freak, but you must admire the site's tenacity she it comes to all things illegal download-related. Latest news this week sees Freedom of Information requests revealing more about the work of the City of London police force's anti-piracy task force, PIPCU. In response to requests, PIPCU revealed it has sent warning letters to 377 pirate sites, while the number of letters had increased over the past year. It had also sent out letters calling on domain name registrars calling to suspend sites,with 317 sent out over the past 12 months.
Also in the anti-piracy world, Monday August 24 sees the end of the consultation period for interest parties to make their views known on proposals to increase the maximum penalty for online copyright infringement from two to 10 years. Two groups that have spoken out against the increase are the British and Irish Law, Education and Technology Association (no, us neither) and the Open Rights Group. The latter said: "People who are not really criminals, but are rather just naive users, may face punitive claims. At the very least, the risk of criminal claims means naive infringers can be pushed into accepting heavy punishments to remove the risk of long jail sentences."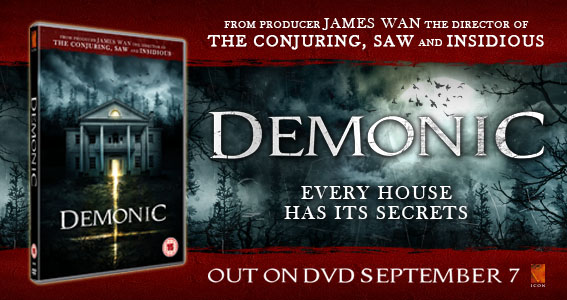 ---
QUOTE OF THE WEEK
"There's a sense that Prime is an all-you-can-eat buffet – and of course when you have an all-you-can-eat-buffet, the heavy eaters turn up first. So it's very common for something like this to be in an investment phase for a certain period of time. It can't just be one show [that defines Prime], it has to be a number of things. We have a lot of things in the pipeline, which I think viewers in the UK and around the world are going to love. And I think Clarkson's new show is going to be one of those. "I think we're in a golden age of television, so if you go back in time even just five years, you couldn't get A-list talent to do TV serials, or, if you could, it was a rare thing. But that's flipped completely. The investment is very high now in serialised TV, and the amount of time you have to tell a story is much greater. That format change opens up a lot of storytelling possibilities, which, when mixed with the movie-like production standards, and the A-list talent, is why we're seeing amazing television."
Amazon chief Jeff Bezos, from an excellent interview in the Daily Telegraph (full feature here)
Pixels sits atop the UK box office chart after its first week on release, with £2.6 million in receipts heading into its second weekend. The Man From UNCLE (£1.45 million) and Trainwreck (just under £1 million) were the other new entries.
Here's a strange turn of events: a story from Disney that's not related to huge franchises such as Star Wars and Marvel as the Mouse House once again has moved to plunder its theme park business for a film opportunity. Following on from the hugely successful Pirates Of The Caribbean formula, it is looking to turn Jungle Cruise into a live action film. Writers are now attached and Dwayne Johnson, aka The Rock, seemingly the hardest working man in showbusiness, is also said to be on board. It will join another theme park ride adaptation, Haunted Mansion, on the busy Disney slate.
This week's Star Wars new: filming this week kicked off on Rogue One, the new standalone spin-off that sees resistance fighters stealing plans for the Death Star. Due in cinemas at the end of 2016, more casting and plot details have emerged, with its stellar cast featuring everyone from Hong Kong martial arts star to Shifty star Riz Ahmed. Producer Kathleen Kennedy said: "Rogue One takes place before the events of Star Wars: A New Hope and will be a departure from the saga films but have elements that are familiar to the Star Wars universe. [Director Gareth Edwards, of Monsters and Godzilla fame] is such an innovative director and I'm so excited to be working with him and the extraordinary ensemble cast he's selected for Rogue One."
Scooby-Doo, everyone's favourite Great Dane, has been doing very well nicely as a DTV and TV star following his feature film outings some 10 years or more ago. But now Scooby and pals Shaggy and co are returning to the big screen in a new adventure. Warner is developing a feature length animated tale ue for release. Dan Povenmire from the rather excellent Disney animated TV series Phineas And Ferb is also involved in the project…
Why not head to our website, recent additions include Paul McGowan, Brian McGoughlin and current hmv staffers on their memories of the Football Extravaganza and industry veteran Steve Collins on Star Wars on VHS and the first part of a look at the releases that changed the face of the industry (part two next week, by the way). And if you haven't had your fill of The Raygun's Tim Murray by then, then have a butcher's at the interview we did with Colm Meaney about the latest Hell On Wheels release for eOne up on Cult TV Times
A cracking bit of viral marketing here…
With amazing inevitability, this week's Red Band business...
As far as we're concerned, The Martin is a typo waiting to happen
To subscribe to The Raygun newsletter, please email info@theraygun.co.uk
with subscribe in the subject matter
To unsubscribe, email info@theraygun.co.uk with unsubscribe in the subject
For editorial or advertising queries, contact tim@theraygun.co.uk