BASE AWARDS WINNERS IN FULL
BASE PAYS TRIBUTE TO LOMAX…
…AND AWARDS HIS "OUTSTANDING CONTRIBUTION"
UNIVERSAL SCOOPS FOUR GONGS…
DISNEY CHOIR IN FULL VOICE
…SONY'S CAMPAIGN FIT FOR A QUEEN
…AMAZON AND SKY EARN RETAIL AWARDS
SIGNATURE'S JOB REWARDED WITH GOLD
EONE PICKS UP NEW CREATIVE AWARD
…AUCTION HELPS WITH VICTORY
THRONES LOOKING BETTER THAN EVER
AT THE MOVIES
TRAILERS OF THE WEEK
---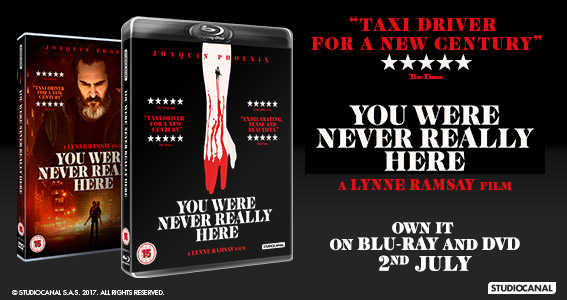 ---
If you can't read this newsletter or see the ads, please click here
It Was A Good Week For… We salute all the winners at the BASE Awards…
It Was A Bad Week For… Commiserations to those that didn't win…
With a dinosaur running amok in the dining room, a choir made up of Disney staffers running through some of the greatest hits from Beauty And The Beast, host Claudia Winkleman on fine form, seemingly more awards than ever but rattled through at a fair old pace, and a moving tribute to one of our business' key pioneers and trailblazers, the BASE Awards, the industry's key award ceremony and its biggest annual get together, was more than a spectacle it's ever been in its near-40-year history. A grand total of 900 or so guests, representing more than 100 different companies were on hand to witness 22 awards being dished out to assorted retailers, distributors, suppliers and more, with the festivities continuing until the wee small hours and the entire business nursing a collective sore head come Friday morning (June 8). Universal once again came out on top, scooping up four awards to add to its heaving trophy cabinet. Other big winners included, from the majors, Disney and Warner, with three and two apiece respectively, as well as Sony and, leading the field for indies, Arrow. On the retail side, winners included HMV, Sky and Amazon, each excelling in their respective fields, while eOne picked up the first ever Creative Marketing Initiative gong for its work on I, Daniel Blake. Commenting on the awards, BASE chairman and Fox md Robert Price said: "I would like to extend my warmest congratulations to all of those who have won, who were highly commended and indeed who entered and took part in this year's BASE Awards. The depth and breadth of entry, and the commitment shown by teams from across the industry continue to showcase the category as a home for creativity, innovation and an abiding love of screen entertainment. It's this, along with another year of proving that we really do know how to celebrate, that makes the category such a brilliant space to exist in, and I'm sure you'll all join me in looking forward to next year's event." BASE chief executive Liz Bales added: "Engagement with and excitement around the awards has felt especially high this year and the team at BASE has had a fantastic time working with all of our partners and sponsors to bring this incredible occasion together. We always appreciate that there will be some sad faces amongst the winners' euphoria but, to echo what Robert has already said, each and every individual in the room should be enormously proud of their achievements in what remains a challenging environment. With no shortage of passion on show, we're already looking forward to the 39
th
BASE Awards and sincerely hope the rest of the industry is too."
Before the awards kicked off in earnest, there was a key moment as tribute was paid to Colin Lomax, the former VCI, PolyGram, Universal, Anchor Bay, Maximum and Manga executive who tragically died at the end of 2017. Former colleagues and friends Rob Callow and Jerome Mazandarani took to the stage to both remember the man, as well as accepting a posthumous Outstanding Contribution To The Industry award on behalf of Lomax's widow Lisa, who also attended. In filmed segments, people from across the industry talked about him an his work, finely remembering his wit and lively personality as well as his pioneering work in the growth of the retail video business. In a moving speech, Callow said: "From the relatively humble beginnings of the first ever sales exec at the newly launched sell thru video pioneer VCI through to being a major shareholder and md of the wonderful Manga operation with many other adventures along the way. Colin's highly commercial, creative and entrepreneurial exploits enabled him to enjoy a very successful career in an industry that he quite simply loved. Perhaps even more importantly to him he also loved the people in it. There are many friends and colleagues in this room tonight whom he helped, mentored, encouraged, wound up in only the way Colin could and even on occasion acted as a very successful matchmaker. Personally, Colin gave me my first big break for which I am extremely grateful and for over 30 years he has been a great friend and inspiration, we had a blast – as many of you will know spending time with Colin was certainly never dull! We are all extremely lucky to be here tonight celebrating another amazing year in this fabulous industry, but whilst doing so please take a moment, to spare a thought and raise a glass or two to our friend, colleague and true industry pioneer Colin Lomax who will be greatly, greatly missed."
More on the Outstanding Contribution, as Jerome Mazandarani spoke to The Raygun after the ceremony. The Manga md said: "It was a great honour to accept the BASE award for Outstanding Contribution to the Industry on behalf of his wife, Lisa and Colin's family. It made me very happy to see the respect and kindness of Colin's industry peers on full display last night. I can't underline how important it is that Lisa got to witness this with her own eyes. Too often, our spouses don't get the opportunity to share in our work lives and the achievements and accomplishments we experience along the way. It was a very fitting tribute to our dear friend and colleague. I was fortunate to have Rob Callow join me onstage. He made a beautiful speech about Colin. I'd like share his note of thanks to Liz and the team at BASE (he thanked them for their hard work and patience to facilitate Colin's tribute, adding it was 'a real team effort and the industry at its best - it was quite something'). Thank you BASE and everyone who attended and joined us for a small and intimate moment that meant the world to all of us at Manga and the Lomax family." It was fitting to see his friends and colleagues talking so warmly about him and BASE's decision to honour him should also be warmly applauded…
---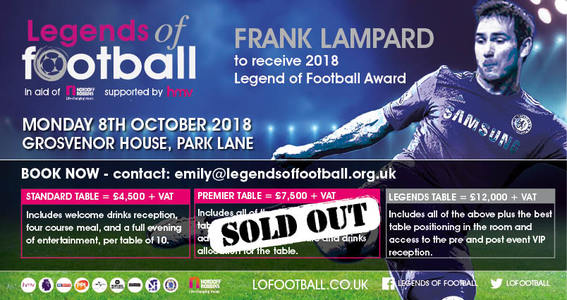 ---
And so on to the awards themselves and, as ever, Universal was one of the key winners, picking up a raft of awards. These included Distributor Of The Year (the award for which was presaged by the arrival of the dinosaur from the latest Jurassic World), Campaign of the Year for Special Interest for 89, Campaign of the Year for Catalogue Multiple Product for The Mummy and Campaign of the Year for Film with a Box Office of £1m to £14.99m for Mother!, the latter with Paramount. Commenting on its success, Universal md Ian Foster said: "We are thrilled with the recognition that our initiatives and campaigns received, including the joint effort on Mother! with our partner Paramount, and to be awarded Distributor of the Year for the third year in a row. These accolades are a real testament to the inspiring, creative and industrious teams bringing our titles to market, and the highly valued collaboration of our retail partners. Congratulations to all the other winners."
The Disney Voices choir, made up of genuine staffers at the Mouse House, heralded one of the studio's wins, Title Of The Year for Beauty And The Best, while Disney also picked up Campaign of the Year for Catalogue Digital Product for its Summer Days Family Nights activity, while it also jointly won the Outstanding Innovation of the Year for Download And Keep. The judges said: "Download and Keep was a fantastic and scalable concept which aimed quite simply to make the process of downloading a film easier for the consumer. Overall, the campaign was considered an incredibly articulate and undoubtedly worthwhile project."
The Outstanding Innovation award was shared with Warner for the companies Digital Learning Lounge Pop Up. On this one, the judges noted: "In what was a true industry first, the Lounge was set up in Westfield Stratford with a team of brand ambassador showing the public how easy it is to download digital movies. By engaging with those new to the digital arena, the judges felt the Warner team not only took a big step forward for EST, they also created a valuable case study that can have positive ramifications as the whole industry moves forward." Warner also took home the award for Campaign of the Year for Film Over £15m Box Office for Fantastic Beasts And Where To Find Them.
Sony Pictures Home Entertainment was a big winner, picking up two gongs, one for PR Publicity campaign for its work on The Smurfs: Lost Village, as well as Campaign of the Year for TV for its release of S1 of The Crown. Commenting on its success, Richard Benson vp of marketing said: "It was a great night for Sony. We were delighted to win two awards and be highly commended in three other categories. The whole team worked tirelessly to deliver exceptional campaigns and it's really gratifying that the judges recognised their incredible creativity, passion and phenomenal results. Thanks to everyone at BASE for a fantastic evening."
---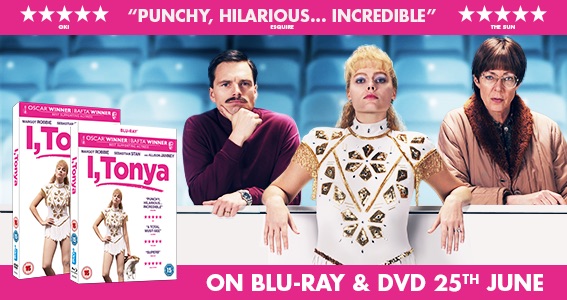 ---
The big winner in the independent stakes was Arrow, which saw successes for its Arrow Video imprint, scooping the Campaign of the Year Catalogue Single Product for The Thing, stealing it from under the noses of majors, as well as for Arrow Films' Whisky Galore! in the Campaign of the Year Film Up to £1m Box Office. Commenting on its dual success, the company's Alex Agran said: "The BASE awards night is a fantastic night for the industry to celebrate – thanks to Liz and everyone at BASE for putting on a great event. There's so much talent and enterprise in the room and so much passion to make our industry not just survive but to evolve Everyone at Arrow had a brilliant night and the awards that we won were very much appreciated recognition." On Whisky Galore, Jon Sadler added: "It's fantastic to be recognised for your work by the industry at the prestigious annual BASE Awards. It's also fantastic to have the freedom to be able to make decisions that can break established moulds and create campaigns that can overreach their industry-benchmarked potential through activity such as re-positioning artwork and shifting release platforms and windows. As an agile independent we can do such things and these strategies can ultimately make a tangible difference." And on The Thing, the company's Mike Hewitt noted: "The whole Arrow Video team is thrilled to receive the BASE Award for Catalogue Single Product for the second year in row, following Donnie Darko's win last year. This release was a true team effort across all points of the business, and we poured a lot of love into both its production and release, so it's especially pleasing to receive the BASE recognition for the hard work and amazing sales."
hmv scored big as one of the major retail winners on the night, picking up a brace with the prestigious Physical Retailer of the Year, as well as Physical Retailer Innovation of the Year for its Top 100 TV (a category, incidentally, where it took all three nominations, giving it a clean sweep). Commenting on its success in the former category, md Neil Taylor said: "We were delighted to win physical retailer of the year at the base awards. Its a testament to a huge amount of teamwork both within our business and with our supplier and agency partners. I'd like to thank the voting panel , we never take any recognition for granted, and to receive awards like this makes everyone's hard work worthwhile." And on its promotion win, Rudy Osorio said: "It's an honour to have three hmv promotions in the shortlist for Physical Retailer Innovation this year, highlighting our desire to keep finding ways to inspire customers. I'm perhaps happiest to see our Top 100 TV campaign recognised for doing just that, as it truly reflected the passion of our head office and store colleagues and of course our customers. The whole was definitely greater than the sum of its parts!"
Other retailer wins saw Amazon earning two BASE Awards, one for Online Physical Retailer of the Year, another for Digital Retailer of the Year (the judges said, in the former category it was a "worthy winner"). Sky earned Digital Retailer Innovation of the Year for its VIP Programme ("deserved to be recognised and celebrated for encouraging a change in consumer habits as well as for championing digital content in a truly effective, large-scale way," said the judges) and Sainsbury's won In-store Theatre Initiative of the Year for Sing ("Sainsbury's superb efforts saw a measurable uplift in sales and a return on investment which the judges felt only added to a superb celebratory initiative").
---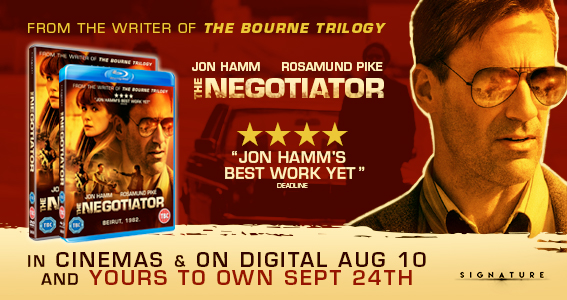 ---
Further awards, with judges' comments, went to Signature for Campaign of the Year Non-Theatrical for The Hatton Garden Job ("gaining access to the vault itself and utilising it for the press junket was truly spectacular and a stroke of genius… the film over-delivered against its numbers thanks to the energy of a small team and on a relatively small budget… a terrific campaign with the feel of a big theatrical release"). There was one for Fox in Campaign of the Year for Film £5m to £14.99m Box Office for Miss Peregrine's Home For Peculiar Children ("superb job of targeting influencers"). Supplier of the Year was Cinram Novum ("game changing technology through the development and implementation of Sky's Buy & Keep… a true first of its kind product").
The first ever Creative Marketing Initiative of the Year went to eOne for I, Daniel Blake ("a deserving inaugural winner of this category… Taking a new approach to market the film to a digital audience, eOne did an excellent job of setting up the EST release").
And that's it for another year, although the full list of winners and highly commended and commended titles is up on our website, and there could well be more reaction to the event on next week's newsletter. Shout out to Kaleidoscope's Matthew Kreuzer, whose DJing skills kept the party rocking until the wee small hours, thanks to everyone who said nice things about The Raygun (and about the broken arm), cheers to BASE for all its efforts and commiserations to some of the outstanding titles that really did deserve gongs but were beaten at the death…
---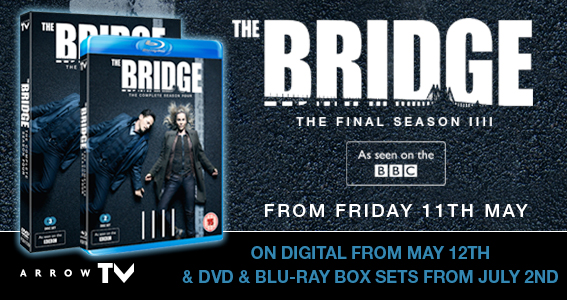 ---
So, on to the rest of the week, and to the rather swish Wigmore venue up near the BBC in the heart of the West End for a special charity event hosted by Universal to help launch its Oscar friendly release Darkest Hour on to physical formats and digital download. The event, attended by numerous veterans, including a smattering of Chelsea Pensioners and WWII servicemen, as well as current Household Cavalry officers, ended with an auction for money can't buy goodies from some of London's most exclusive stores, restaurants and hotels, as well as a Darkest Hour script signed by Oscar winner Gary Oldman. The auction raised some £3,800 for the Royal British Legion, also closely involved with the event, while the guest list also included Churchill's former secretary Joy Fisher, family members of the former PM and wartime hero, as well as Darkest Hour screenwriter Anthony McCarten. Commenting on the event, Royal British Legion's head of remembrance Catherine Davies said: "It has been an honour to be part of such a prestigious event and it has been wonderful that our veterans have been part of the evening. The night has been a poignant reminder of the pivotal role that the Arts plays in keeping those that sacrificed so much, at the fore-front of our minds. The money raised from tonight's auction allows us to continue our vital work in providing life-long support to the Armed Forces Community. Thank you to everyone involved."
The activity was one of the key planks in Universal's campaign and it worked too – the film shifted more than 100,000 units in its first few days on sale according to the Official Charts Company's weekly bulletin, outselling the rest of the top 10 combined and selling more than three copies for every one of the number two film, The Greatest Showman. Commenting on the auction and its performance, Universal's Emma Sihra said: "Our Darkest Hour launch event was hugely successful last night and we were thrilled with the money raised for the Royal British Legion at the auction. We are delighted with the performance so far this week and are looking forward to continued strong sales the rest of the week!"
There's a raft of further new entries in the midweek bulletin from the Official Charts Company, with a whole set of new releases making waves at the halfway point. Gerard Butler leads the way with Den Of Thieves at number three, with, two places below it, Journey's End at number five, Bobby Robson More Than A Manager at number seven and The Dam Busters at number 10, an impressive feat for a catalogue title. The Mercy is at number 15, Marvel's Iron Fist is at number 18 and The Titan at number 19; Wrestlemania is at number 25 and 100 Years Of The RAF is at number 27. And just outside the top 30, Clint Eastwood's 15:17 To Paris is at number 32 and Fred: The Godfather Of British Crime is at number 40.
Back to 100 Years Of The RAF and those who remember the great days of VHS will know that aircraft and RAF documentary titles were once all the rage, especially, during the late 1980s and 90s, at WHSmith. They may have been forgotten in the digital era, but Signature has given them a welcome return this week with the release of that title and is reaping the rewards at the halfway stage. Commenting on its success, the company's Claire Loewenthal said: "Officially endorsed by the RAF's leading welfare charity - the Royal Air Force Benevolent Fund - 100 Years of the RAF is a definitive film featuring extraordinary and unseen historical footage of WW1 and WW2 and pays tribute to the determination and courage of our men and women defending our freedom in the sky. We worked closely with our partners to ensure a complimentary in store and on store set up that showcased the films unique yet broadly appealing content whilst securing outstanding promotional opportunities to maximise sell through in the lead up to Father's Day. Released to mark the RAF's centurion year, our stand-out marketing ensured movie-goers knew they were buying into a film backed by the RAF itself and the impressive mid-week results are testament to the great British publics pride and passion for our Air Force."
---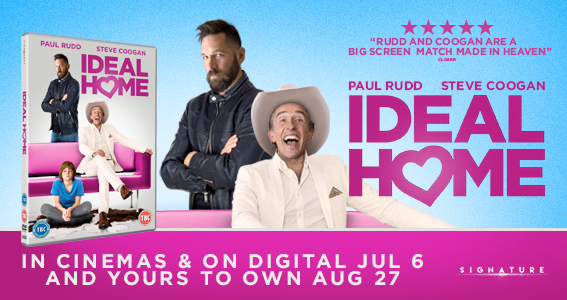 ---
HBO's latest rejuvenated Game Of Thrones titles arrived this week, with a 4K of the first series and a sumptuously redesigned set of all separate series available too. To mark the 4K take, HBO hosted a screening and event at the Picturehouse Central, with Game Of Thrones cast, fans, influencers and media all in place for the event. Commenting on the 4K, HBO's Ian Fullerton said: "We're really excited to be releasing the first season of Game of Thrones on 4K this week. We celebrated with a 4K screening at the Picturehouse Central introduced by Sue Perkins. The 4K SKU is beautifully remastered and gives the ultimate clarity and detail. With Father's Day in a few weeks, we're hoping that this will sell well and help in building up the TV 4K category instore."
Out this week and well worth noting is the latest addition to the story of the greatest martial artist ever to live and the man who almost singlehandedly brought kung fu films to the west, Bruce Lee, played by Philip Ng in Birth Of The Dragon. Commenting on the release, Altitude's Adam Eldrett said: "It's great to be bringing this to physical next week, raised on a plethora of martial arts and Bruce Lee movies he is a performer whose legend has stood the test of time. The interest in him is still palpable and I guess what is so great about this movie is it showing a side to the story not everyone will know about. Based on true events it's essentially the story of him before breaking into the mainstream and a series of films that made him a global star. The film has had a small theatrical and digital release already and excited to be bringing it to physical next week, supported by a strong social and online advertising campaign."
And there's more, as next week sees Altitude releasing foreign language Oscar nominee Loveless. Here's Adam Eldrett on the release, he said: "Andre Zvyagintsev's last film Leviathan really shot him into the public eye as an auteur and those skills seem to be getting sharper all the time with his next major project Loveless, we released it theatrically back in February of this year. It's a beautifully made picture but it's the story at the heart of it that is most captivating, a couple preparing to split puts a huge burden on their child who vanishes into the woods while his parents bicker and argue. They must put there petty differences aside if they are to get through this nightmare. Not only does the film show the distress of a missing child and a marriage destroyed but also touches on a country in crisis, I cannot personally think of a film that has explored the emptiness of human relationships. Following on from a well placed theatrical release we have given Loveless a short early digital window for EST and were pleased to have seen it make the main iTunes chart. Much like his last film Leviathan, people will find this film in the months and weeks to come and although not easy watching I do not know anyone that has not enjoyed the film. Zvyagintsev truly is a master of his trade and I am very excited to see what he comes up with next."
Looking ahead and it's worth noting a biggie due at the start of July from Kaleidoscope in the shape of I Kill Giants. The film boasts an impressive cast, with Chris Columbus overseeing the adventure tale as producer. Commenting on the film, the company's Adam Sergeant said: "It's a true adventure story about a socially awkward young girl who escapes the realities of school and a troubled family life by retreating into a magical world of fighting evil giants. It's exactly the quality level of title we are seeking to focus on moving forward. It comes to DVD on July 2. Full retail support has been secured, and is being supported by significant programmatic digital advertising from the week prior, alongside digital PR and social." You can see the trailer below…
---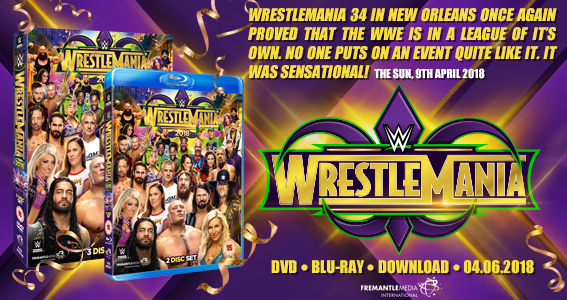 ---
Eureka plumped for the independent distributor's favoured route for unveiling forthcoming products as it went on social media specifically Twitter, to unveil its slate for August. And it has a couple of seminal VHS greats to add to its Eureka Classics range, as well as a bona fide classic for its Masters of Cinema imprint. Here's the company's sales chief Ian Sadler on its summer collection. He said: "It's becoming something of a cliché now but we are really proud and excited about our forthcoming August releases. With the current popularity for medieval mayhem "Flesh + Blood" is great fun and a great addition to our Eureka Classics range. It's the first time it's been available on BD in the UK and for the first run we're including a collectors booklet and limited edition O-card slipcase. More mayhem prevails, also on Eureka Classics, this time in the form of martial arts with two of Jackie Chan's finest and most popular movies – Police Story and Police Story 2, sourced from immaculate 4K restorations. Collectors still love this kind of thing and for the first run the title will be presented in a limited edition hard case. Also in August we are releasing as the absolute classic, Birdman of Alcatraz, on BD for the first time in the UK and a stunning addition to our Masters of Cinema range.. The material just keeps getting better."
This week saw two wildly diverse projects returning to TV for new series, offering a complete contrast – the third and final series of Versailles which has been described as "a lusty historical drama" by The Times, and Our Girl with Michelle Keegan's character going head to head with trouble as an army medic in Nigeria and Belize. This last one has seen Twitter on fire as Michelle's character, Georgie Lane, faces life without Elvis, her ex-beau, a development which, according to The Star, left viewers "traumatised". Said Acorn's Joint Head of Marketing Gareth Brown: "With eight episodes of Our Girl over the coming weeks and ten of Versailles, this is a great time for quality TV, contemporary and classic. Both series provoke much debate, one more about emotional relationships perhaps; the other, sexual. But both deliver on entertainment."
We're still catching up on a whole raft of Cannes-related activity, with more annoumceents filtering through from assorted acquisitions made at the market. One of the most active independent labels around the Croisette and Palais was Thunderbird Releasing, adding to its busy roster by picking up some of the event's more acclaimed outings. These included the prestigious Palme d'Or winner, Hirokazu Kore-eda's latest, Shoplifters. The film, which follows a group of street urchins, fought off strong competition to pick up the festival's top prize. Commenting on the deal, Thunderbird's acquisitions manager Kevin Chan said: "We immediately fell in love with Kore-eda's Shoplifters when we saw it. We are delighted to continue our growing partnership with Wild Bunch to bring this bittersweet modern family drama to a UK audience." Olivier Barbier of sales agent Wild Bunch added: "We're delighted to welcome Thunderbird Releasing as a new member of the Kore-eda family. We are sure this powerful and tender film has found the right home to reach a wide audience in the UK." It also picked up another competition favourite, Christophe Honore's Sorry Angel, as well as Korean drama Burning, which scored strongly with critics.
Deal of the week sees our pals at Visual Data Media Services acquiring the digital media delivery and physical media authoring services from Premier, swelling its staff to more than 100 at its London offices and more than 300 worldwide. Premier bought Dubbs-Eyeframe in 2012, but the sale of this side of the business sees it concentrating on its other agency services, while the new expanded Visual Data creates a new powerhouse that boasts both physical and digital skills and key accreditation and preferred vendor status. What's more, there are no job losses in the deal. Symon Roue, managing director of Visual Data, said: "We have long admired the team at Premier for its first-rate technical, design and execution skills. In fact, Premier is probably the most talented team in Europe when it comes to home-entertainment authoring. We will keep the teams exactly as they are — Premier has tended to focus on film and we've been more TV-driven, so there's also a complementary aspect to our skillsets. The acquisition brings our global team to more than 300 of the best digital-media supply-chain professionals in the world. That's a very compelling proposition for clients." John Reiss, executive chairman of Premier, said: "We made the strategic decision to sell our well-respected but non-core digital-media services and packaged-media authoring business in order to focus on the provision of marketing services in our specialist areas of entertainment, arts and culture. Around 30 of our 175 employees will be moving to Visual Data, where we believe they will flourish and where we wish them well."
---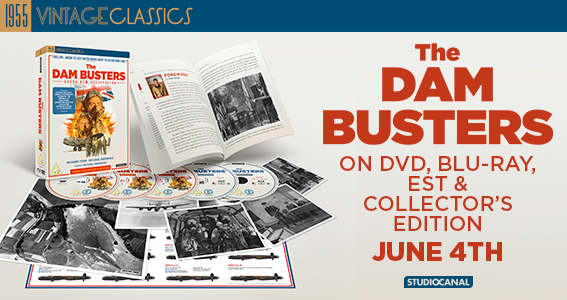 ---
The new Star award prequel, Solo, remained atop the UK Box office top 10, its takings giving it a half-term boost up to just shy of £14 million, while the latest Avengers, Civil War Part 1, is now in the top 10 of all-time UK box office hits. New entries included The Book Club with £720,858 and Veere Di Wedding with £211,424.
Another raft of big names have signed up for QuentinTarantino's next outing, the prophetically titled Once upon a time in Hollywood. We say prophetic as with Damian Lewis, Luke Perry, Emile Hirsch and Dakota Fanning joining the likes of Brad Pitt, Leonard DiCaprio, St short of £6Margot Robbie and Burt a Reynolds, everyone currently alive and working I Tinseltown seems to have got on board. The film tells the story of 60s Hollywood and the Manson murders viewed through the director's own prism...
This weeks' Top Gun story, following from last week's dissection of a Tom Cruise post sees another familiar face joining the crew of the long-gestating sequel subtitled Maverick. For the original Iceman, aka Val Kilmer, is reprising his role.
And comic book news of the week is one of those "hasn't this been announced already" titles, as The Joker, in Jared Leto form, is to get his own feature length outing, joining the ever-swelling. DC slate of superhero - and villain - titles.
So there we were at the BASE Awards, live tweeting the event… Follow us for more at www.twitter.com/theraygun…
Here's that I Kill Giants we were talking about…
First man on a lot of people's lists
Surprisingly good remake shocker…
Princesses together, for the first time…
You're on The Raygun newsletter mailing list, which has been running for eight years, because you requested it, have been recommended to us or sent us emails. You can unsubscribe at any time, if you're daft, using the link elsewhere or by emailing as below. But of course, you don't want to do that, do you? We don't share your information with anyone else, we don't like cookies and we're the good guys. We care because you do…
To subscribe to The Raygun newsletter, please email
info@theraygun.co.uk
with subscribe in the subject matter
To unsubscribe, email

info@theraygun.co.uk

with unsubscribe in the subject
For editorial or advertising queries, contact

tim@theraygun.co.uk