2016: THAT WAS THE YEAR THAT WAS
FORCE AWAKENS TOPS 2 MILLION UNITS
UNIVERSAL IS TOP DISTRIB…
…WITH 38 TITLES PASSING 100,000 MARK
GAME SITS ON THRONE AS TOP TV BRAND
MORE FROM DISNEY, UNIVERSAL…
AS DEADPOOL IS TOP TORRENT
SAUSAGE A POST-XMAS BANGER
SHERLOCK, DOCTOR BOOST BEEB CHRISTMAS
AT THE MOVIES
TWEET OF THE WEEK
---
---
If you can't read this newsletter or see the ads, please click here
It Was A Good Week For... Universal and Star Wars top the year-end charts…
It Was A Bad Week For… Fences, the first Academy Awards screener to be pirated this awards season…
So, that was 2016… And as the dust settled on a somewhat strange year, the upheaval and turmoil in the political world and beyond was mirrored by 12 months of great change in our business, the last few months in particular throwing up some pleasant surprises and some equally unwarranted ones too. The year-end figures are now in from the major organisations, while many might still be assessing what the figures actually mean, who the real winners and losers were, let's look at the key figures. And what the numbers suggest is that there was news both good and bad for the industry. Overall the business is up, according to the key announcements this week from BASE and ERA. The former's figures, compiled using data from the Official Charts Company and IHS Markit, showed the overall category ROSE by 2.2 per cent to £2.25 billion in 2016. The growth was driven by streaming and rental, which overtook ownership and represented 51 per cent of revenue in 2016, ownership taking up the other 49 per cent. Physical sales saw a double digit drop across the year, with both DVD and Blu-ray suffering. But despite that, it's worth noting that, headlines in the Guardian aside, the physical market is still strong and worth, according to the ERA figures, almost £900 million a year in retail terms. Overall figures form the entertainment retailers' trade organisation suggested that physical sales across music, video and games were just shy of £2.2 billion, a fall of 15 per cent, while digital, including streaming, was up just shy of 16 per cent. leading to an overall entertainment market figure of £6.3 billion, up 3 per cent. Digital video revenues were up 22.8 per cent and now exceed £1.3 billion. Overall audio visual market figures were, according to the BASE figures, worth almost £11 billion, a near 6 per cent rise.
And what of the individual successes of 2016? We've broken down some of the topline figures on our website (it went up just as the embargo lifted), but the year's chief winner in distributor terms was Universal, again, as the studio hit the number one slot in distributor shares across both the value and volume sides of the business. In the former it had 18.5 per cent share, the latter was more than 20 per cent. Most impressively, it had 38 titles pass the 100,000 unit mark, taking in everything from Paramount titles it looks after, to special interest, children's and more. Chief among its successes were The Secret Life Of Pets (the year's top children's title), Star Trek Beyond, Straight Outta Compton, Dad's Army, the latest Billy Connolly (the top comedy title) and Paw Patrol, The previous year's trio of buggies, Fifty Shades Of Grey, Minions and Jurassic World, all topped the 1 million unit mark in 2016. Also on the distributor side, Fox was the leading Blu-ray company in terms of market share, thanks t the likes of Deadpool and Spectre. The former was also the year's biggest 4K UHD title, with sales of more than 11,000 units, beating the other near-100 titles released.
The biggest success story of the year was Star Wars: The Force Awakens, with sales of 2.3 million, further broken down to an impressive 34.4 per cent on Blu-ray, 14.1 per cent on digital and the rest, more than half, from good old DVD. It was also the fastest ever Blu-ray seller, racking up sales of more than 530,000 in its first week. Both Spectre and Deadpool also sold more than 1 million units. Game Of Thrones continued to dominate the TV listings, with sales of more than 1 million units across the franchise, ahead of 2015 figures, buoyed by two new series releases, with the fifth season being the year's best selling TV title. Other TV successes came from BBC Worldwide (Planet Earth II shifted 130,000 plus in a mere four weeks, War And Peace sold 50,000, The Best Of Strictly Come Dancing and Peter Kay's Car Share all sold well too), Sony (The Night Manager also sold 130,000) and ITV (Victoria, Poldark). Other notable successes, many of them mentioned here throughout the previous 12 months, include Studiocanal's Eight Days A Week, the bestselling music release, and Charlotte's 3 Minute Belly Blitz, another Universal winner…
---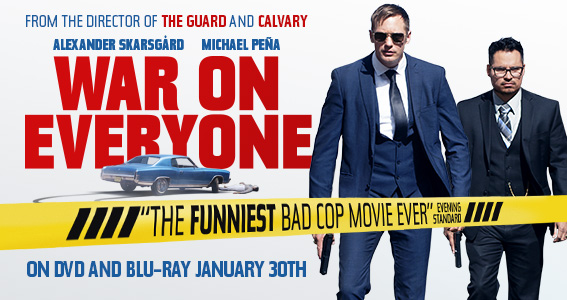 ---
Comment from the year-end figures came from across the board. Let's start with ERA, whose chief executive Kim Bayley said: "The music, video and games industries were understandably nervous about the advent of new digital services, but these figures provide resounding evidence of the benefits of our members' investment in innovation. To have added over £1 billion in new revenues in just four years is an incredible achievement. To put it another way, take away today's digital services and the entertainment market would be barely a third the size it is today." She added: "Physical entertainment retailing is clearly off its peak, but it is still a £2.2 billion market. The growth of vinyl in particular shows that physical formats can flourish if they offer distinctive benefits. The strength of the DVD and CD formats over the Christmas period shows that physical still dominates when it comes to gifting, for instance."
BASE chief executive Liz Bales said: "It has been another year of success for the video category, the figures from 2016 demonstrate that consumers continue to engage in not only the variety of content available, but also the wide variety of ways they can access content. Distributors are managing the changing eco-system of viewing preference with great flexibility to ensure that ownership and rental, or, streaming options are widely available to give consumers the greatest choice when it comes to how they want to enjoy the variety of content available. The continued evolution of the category with the introduction of 4K UHD, the continued love of disc and the increasing popularity in digital services illustrates that convenience of choice for consumers is key to success in the category." BASE chairman and Fox md Robert Price added: "When you have the right mix of great content, strong delivery channels, innovative retail partnerships and disruptive marketing campaigns it's easy to see why the home entertainment industry continues to captivate attention and deliver robust sales for UK businesses. In 2017, delivery will be critical to the success of our industry and how agile we can be with the exciting technological opportunities up ahead."
And here's Richard Cooper, head of video at IHS Markit on the year-end figures. He said: "Trends previously observed have continued and expanded throughout 2016. Digital video continues to grow, now more than fully compensating for the declines in physical video. Subscription services remain the key driver of this growth and this market has also evolved over 2016. The two key players in this market, Amazon and Netflix, now both offering the ability for UK subscribers to watch offline; enabling access to extensive catalogues without the need for mobile internet. Digital retail and rental markets have also expanded with players such as Sky extending their offer to include TV content, whilst Amazon has demonstrated that the combination of SVoD and transactional promotes, rather than cannibalises, both."
Universal's UK md Ian Foster paid tribute to the team at the studio for helping it achieve its market leading position. He said: "We are delighted to be confirmed as the leading studio in regards to both value and volume over 2016. The number of our releases selling in excess of 100,000 units is a credit not only to the diverse nature and high quality of our titles, but also to the talented teams bringing them to market and the great support of our retail partners."
Over at Disney, comment on the sales of Star Wars came from category and commercial director for the company's home entertainment arm Dean Pappadakis, who said: "The performance of Star Wars: The Force Awakens is not only a reflection of the overwhelming endurance of the franchise, but also a reflection of consumer thirst to own and engage with quality content on a format that fits with their lifestyle. Looking at the format breakdown and mapping against demographics it's easy to see that Star Wars not only continues to retain core fans but also attract new fans to the franchise, and has overall made a solid contribution to boosting the consumer base of the video category overall."
---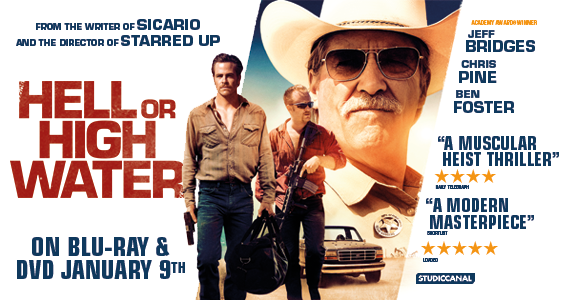 ---
Meanwhile, SPHE's success with The Lady In The Van was noteworthy, a remarkable performance in turning it into the fourth bestselling film of the year. Commenting on its sales, SPHE's Kate Jeremy said: ""The Lady in the Van has continued to deliver outstanding results from its release in March right the way through to Christmas. To finish the year as one of the top 5 titles of 2016 shows the power of this remarkable story – and of course Dame Maggie Smith!"
The huge success of one of 2016's most talked about TV series, Planet Earth II, was mirrored in its success in the year-end charts, with its 130,000 units shifted in a mere four weeks, making it the third bestselling TV title just behind the behemoth that is Game Of Thrones. It set the seal on a strong year for BBC Worldwide and both its TV and special interest output – the likes of The Best of Strictly Come Dancing: Len's Grand Final, Peter Kay's Car Share and War And Peace ended up in the upper echelons of the bestselling TV charts of 2016, while not one but two Joe And Caspar titles, featuring the two YouTubers at home and, in 2016's release, in the USA, appeared in the special interest top five. Commenting on its 2016 successes, BBC Worldwide's Rhidian Bragg said: "We've been really pleased to see that great content and strong brands with brilliant fans continue to translate into fantastic sales. 2016 has yet again proved that content is key, whether it's new content like War & Peace, returning brands like Planet Earth and Happy Valley or fantastic gifts like Strictly Come Dancing plus Joe & Caspar, it's exciting to be able to enhance fans enjoyment of their favourite shows and talent."
Other notable successes in the year-end listings came from Manga, which, as we'd outlined last year on the newsletter, enjoyed a record year as it became a solus operator after former parent Platform was sold to Kaleidoscope at the end of 2016. It scooped a few notable landmarks, including that of bestselling anime title of the year. Here's Manga and Animatsu's Jerome Mazandarani on its record performance. He said: "2016 was one of the best year's ever in Manga Entertainment's 25 year history. We topped out 2016 with the best-selling anime home entertainment release of the year with Pokemon The Movie: Hoopa And The Clash Of Ages. Incidentally, Hoopa was the 28th best-selling kids and family home entertainment title of 2016 and seventh best-selling non-theatrical Kids/Family release of the year beating out PAW Patrol, LEGO, Barbie and Peppa Pig. What's even more startling is the fact that Hoopa had been available on Netflix and iTunes for over six months prior to the DVD release. The Pokemon Go app launch in July and massive launch of Pokemon: Sun and Moon for Nintendo 3DS in November (It sold over 385,000 copies in its first week of sale) gave the brand, which celebrated its 20th anniversary last year a huge shot in the arm. Expect more Pokemon HE activity from Manga in 2017. We also enjoyed having the No.3 title with Dragon Ball Z: Resurrection F, which sold over 29,000 units in 2016 after its successful late 2015 theatrical run. It also debuted on Sky Cinema and Sky Store in the summer capping off a fantastic year for the franchise."
The awards that no-one wants, or not anyone in their right minds, at any rate, come, as ever, from piracy website Torrent Freak. The site revealed the year's most popular pirated programmes and films. And some familiar faces were at the top – in the TV world, the Over in films, Deadpool was the most torrented film of 2016, capping a bumper year for illegal downloads of superhero and geek-friendly films. Others included Batman V Superman: Dawn Of Justice, Captain America: Civil War, Star Wars: The Force Awakens and X-Men Apocalypse. And in the TV sector, Game Of Thrones dominated here too, being the most torrented TV show for the fifth year running. The site noted: "Although there was no new swarm record, traffic-wise the interest was roughly on par with last year. The highest number of people actively sharing an episode across several torrents was 350,000 at its peak, this was right after the season finale came online. This doesn't necessarily mean that there's no growth in piracy. A lot of people have made the switch from torrents to streaming sites over the past months, which likely had an impact on the numbers." As well as a slew of familiar faces (The Walking Dead, Big Bang Theory, The Flash), there were a couple of new faces too, taking in Westworld and The Grand Tour. The former's feat was described as "quite an achievement", while the latter's success shows that pirates and illegal downloaders' excuse of access is something of a porky…
---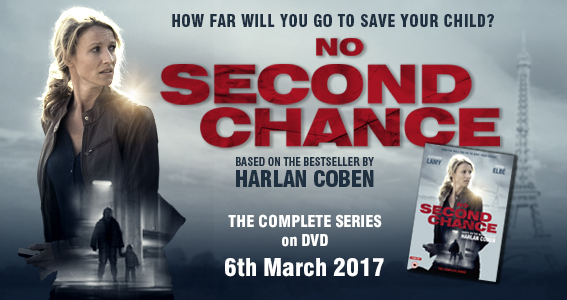 ---
Now, on to the rest of the business, and what's been performing well since December 25? Well, BBC Worldwide's faith in YouTuber and media personality Joe Wicks has paid off and then some, as initial sales of his debut fitness title, Joe Wicks: The Body Coach Workout . The title is the best performing fitness title of the season, aided by full support from the Body Coach himself, with an impressive PR campaign (not least a cover story in The Times' Saturday magazine, a huge promotion in The Sun and plenty more) and a promotional tour of stores around the UK helping boost sales. It was a new entry at number five in the first post-Christmas Official Charts Company listings and, better still, it was sitting at number one in the midweek bulletin this week. Commenting on its success, BBC Worldwide's Rhidian Bragg said: "We knew Joe Wicks had a brilliant following of fans after the success of his book launches in 2015, which was a great platform for us and has resulted in a fantastic start for the title to kick start 2017. Retail have been very supportive and in-store activity for the fitness genre looks great."
Also working well since its Boxing Day release is SPHE's Sausage Party, one of the year's more impressive theatrical performers that followed its strong box office showing with its successful home entertainment bow. Commenting on the release, SPHE's Amy Sawyer said: "We're delighted that Sausage Party repeated its breakout theatrical success with a really strong result across all formats. Our ambition was to ensure our campaign had the right ingredients to satisfy the appetite of consumers for Seth Rogen's outrageous brand of comedy. Highlights included cheeky placements of the infamous poster art across pubs and clubs nationwide and working with influencers to create hilarious food-themed content."
According to the Official Charts Company's midweek bulletin, Joe Wicks is sitting pretty at number on, followed by Mechanic Resurrection, one of the post Christmas Day winners, alongside the aforementioned Sausage Part at number four, with Entertainment's Bad Moms at five. Other newer titles include Scarlett Moffatt's debut fitness title at 12 and Davina McCall at number 20 with her latest outing. Dog Eat Dog is at number 19. Ethel & Ernest, the marvellous BBC adaptation of Raymond Briggs' book is at number 29 at the halfway stage.
Meanwhile, the Christmas TV schedules saw two of BBC Worldwide's chief franchises returning to the screen in a suitable blaze of publicity, each coming back after a long lay off for the bet part of the year. Doctor Who was present and correct for his regular Christmas Day special episode, while, on New Year's Day, Sherlock returned in the shape of Benedict Cumberbatch, as part of the latest series of outings featuring the telly tec. And, coincidentally, BBC Worldwide's physical releases of the pair are due on the same day, arriving on the back of the welter of strong reviews, similarly weighty viewing figures and social media chatter.
One of the big TV successes over the holiday period was the latest high profile Agatha Christie adaptation, which is fast becoming a Christmas tradition on the BBC, as Witness For The Prosecution joined other recent hits, airing over two nights. The double header arrives on DVD on January 9 courtesy of RLJ's Acorn imprint on the back of its strong viewing figures (both nights boasted a 20 per cent plus audience share). Commenting on the release, joint head of marketing Gareth Brown said: "We were thrilled with the great reviews ('brilliantly twisted and shocking' said The Express) and solid viewing figures for this year's 'Christie at Christmas', The Witness For The Prosecution, on BBC One. We're releasing this, along with last winter's And Then There Were None in a special box set Two by Christie on January 9. It's been particularly rewarding to work up close and personal with both these productions in the filming of cast and crew interviews for some unique behind-the-scenes features. Kim Cattrall, Andrea Riseborough and Toby Jones among others were most generous with their time - and these kind of in-depth features really enhance a release of this quality. The Witness For The Prosecution is another very fine, definitive production and as such we expect it to run and run both on DVD and in the digital marketplace."
---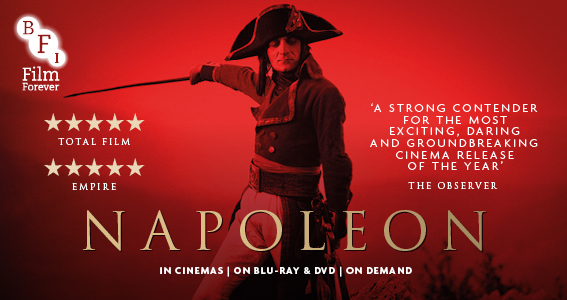 ---
Back to Manga and the label has unveiled a major acquisition for 2017, as, boosted by the success of its resurrection of the Pokemon brand in home entertainment circles, it has just announced another acquisition of a due-to-be revived series. It has inked a deal with Saban which will see it releasing the first three series of Mighty Morphin Power Rangers beginning in April, followed later in the year by Power Rangers Dino Charge and Dino Super Charge. Manga marketing manager Andrew Hewson said: ""Another fantastic franchise to add to our ever expanding catalogue of successful brands. This is an amazing opportunity for us to work closely with Saban Brands to bring this iconic and much beloved franchise to UK fans!" The company's Jerome Mazandarani added: ""I am very pleased to announce the acquisition of Mighty Morphin Power Rangers and Power Rangers Dino Charge and Super Dino Charge exclusively for the UK and Ireland from SABAN. We will start our home entertainment program in April and we are proud to add this always exciting franchise to our right library of perennial best-sellers and iconic brands alongside Dragon Ball Z, Naruto, Ghost in the Shell, Transformers, Yu Gi Oh and Pokemon."
Another change in the independent sector, as Fusion has snapped up another label as part of a sales and distribution deal. The Curzon Artificial Eye operation has signed on the dotted line with Shameless and sister labels Argent and Nouveaux to look after S&D. Commenting on the deal, Fusion's Phil Davis said: "We are really pleased to welcome Shameless to Fusion! The recent release of Soavi's The Church and The Sect have further cemented Shameless amongst fans of cult exploitation cinema and we are really excited to be working with them. The new release slate will continue to build this well-earned reputation, and we are looking forward to discussing the 2017 strategy with our retail partners at forthcoming presentations." Commenting on behalf of Shameless, Label manager, Charlotte Auclair said: "We already enjoy a rewarding relationship with the Curzon Group's Home Cinema vod platform, so it is a natural step to now join Fusion Media Sales. Shameless has a new slate of superior genre titles, which will be announced shortly, and we are raring to start working with the Fusion team!"
All change at the top at hmv too, as parent Hilco Capital has announced that Paul McGowan is taking on the role of executive chairman to focus, in part, on its continued international expansion. He will take on the role of chairman at each of the major investments, as well as a business development role in the UK and beyond. Henry Foster will take over as chief executive, stepping up form his previous role as investment director. McGowan said: "After almost 17 years of continuous growth in size, complexity and geography during which time we have concluded over 120 transactions it is time to modify the Hilco Capital management structure to give it a broader strength in depth that reflects our true size and shape across all sectors and geographies. I am delighted that Henry Foster has agreed to take up the baton as Chief Executive, responsible for the day-to-day management of the business. His experience and in-depth knowledge of the business will lead him to be a great CEO and I look forward to working closely with him going forward. In addition, Henry will be supported by the excellent Board we have put in place to drive future growth." Foster said: "Over the last 17 years Hilco Capital has established itself as one of the leading turnaround investors and restructuring specialists in the UK, Europe and Canada. The business has an excellent track record across a number of sectors and a solid team of in-house experienced professionals. I look forward to leading the team and continuing the growth and development of the business over the coming years."
And we'll end with BASE and the organisation has this week announced that the nominations are open for the 2017 BASE Awards, due to take place, as unveiled here, on Thursday June 8 at its new home in Tobacco Dock, Wapping, east London. All the relevant details are here http://baseorg.uk/base-awards-2017-2/, with a deadline of February 17 for entry form and a month later for presentations. Liz Bales, chief executive, BASE said: "We're so excited that the 2017 BASE Awards nominations are now open for entry. The strength of the category gets stronger and stronger each year and we cannot wait to see what is in store this time around!"
And final reminder and call for our Raygin year-end survey. Got a few answers in, but we'd love your thoughts on the best and worst of the last year and what could be the higlights and lowpoints of the year ahead…Just note down your answers to the questions below and send them to tim@theraygun.co.uk… And please feel free to forward it on to colleagues, the more the merrier…
Favourite three releases of the year:
Biggest challenge in 2017:
What I'm looking forward to in 2017:
With a last surge in the the dying days of 2016, Rogue One: A Star Wars Story ended the year as number one in the charts both in the final week of the year and for the whole 12 months too, with a total that has now gone past the £52 million mark. New entries over the Christmas period included Why Him, with just over £2 million, Passengers with £7.47 million after its two weeks, Monster Trucks (£1.73 million), Collateral Beauty (£1.18 million), Ballerina (almost £600,000) and Dangal (just under £400,000).
Least surprising news over the Christmas period was that The Man In The High Castle, Amazon Prime Video's acclaimed series originally based on a Philip K Dick tale, is getting renewed for a third season. It is currently writ large across the the svod service's TV advertising, after all…
And while The Expendables was mooted for a TV offshoot, its chief protagonist Sylvester Stallone has pretty much confirmed there will be a fourth theatrical outing for the gang…
Combining both Alien AND Red Band…
Here's the latest from McDonald's…
There's a trailer, first you watch it…
To subscribe to The Raygun newsletter, please email

info@theraygun.co.uk
with subscribe in the subject matter
To unsubscribe, email

info@theraygun.co.uk

with unsubscribe in the subject
For editorial or advertising queries, contact

tim@theraygun.co.uk