This Week at the Richmond Memorial Library                                             October 10, 2021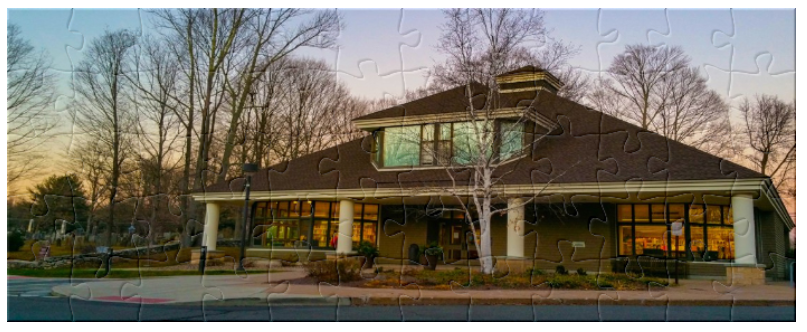 Library Has Returned to Regular Hours
We are excited to share that we have returned to our regular hours!

Mondays: 10am-8pm
Tuesdays: 10am-8pm
Wednesdays: 10am-8pm
Thursdays: 10am-8pm
Fridays: 10am-6pm
Saturdays: 10am-4pm (winter Saturdays have returned, beginning Saturday, October 2)


The library is closed on Monday, October 11, in observance of Columbus Day. We will reopen on Tuesday, October 12, at 10 am.
We have a date for our fall book sale! Be sure to stop by the library on Saturday, October 23, between 9 am and 1 pm to check out all the great bargains. All the proceeds from the book sale directly benefit the Richmond Memorial Library.


25 Days of Cheer Holiday Silent Auction -- Request for Donations
Our annual 25 Days of Cheer Holiday Silent Auction is back on track and scheduled to be held October 29-November 29, 2021. We are currently seeking donations from our community for our library's largest fundrasier. Whether you're a hair stylist, manicurist, dog groomer, massage therapist, carpenter, painter, landscaper, or handyman ... donating a gift certificate to the library's fundraising auction that covers the cost of a session, a specific task, or a few hours of your time not only helps raise money for the library but also brings good publicity to your business and helps introduce your services to new clients. We would also appreciate gift baskets or gift cards to local stores or restaurants. Anyone who contributes (unless done anonymously) will be thanked on our website and sponsorship flyer in addition to having their name (or business name) displayed during the auction. If you are interested in contributing to our 25 Days of Cheer Holiday Silent Auction, please email Library Director Aubrey Muscaro at amuscaro@richmondlibrary.info or call 860-295-6211 (note that this is our second line and not the main line, which continues to be worked on). Donated items must be received by October 25. All proceeds from our holiday silent auction go directly to the library and community. The money we fund raise throughout the year helps us cover the cost of innovative collections (like our new yard games and white noise machines) and programs for all age groups.    

Our Morning Book Club has resumed after its summer hiatus. Their next meeting is Thursday, October 14, from 10-11 am. The book they have chosen to read this month is Dead Wake by Erik Larson. Copies of the book are available at the circulation desk. For additional information, email richmondprograms@gmail.com. 

New Meeting Room White Board
Not only has our Meeting Room reopened, but we have a new magnetic white board available for use in the room. We encourage groups and tutors to take advantage of the new white board but do ask that you use our dry erase markers, eraser, and cleaning solution that will be left in a small bin in the Meeting Room. If you need more markers (the kit that will remain in the room has blue, black, red, and green markers), please stop by the desk and we'll give you a container with assorted colors. We also ask that you wipe off the white board before you leave.

This project is made possible by the Institute of Museum and Library Services under the provisions of the American Rescue Plan Act (ARPA), administered by the Connecticut State Library. Our white board was purchased through an ARPA Grant.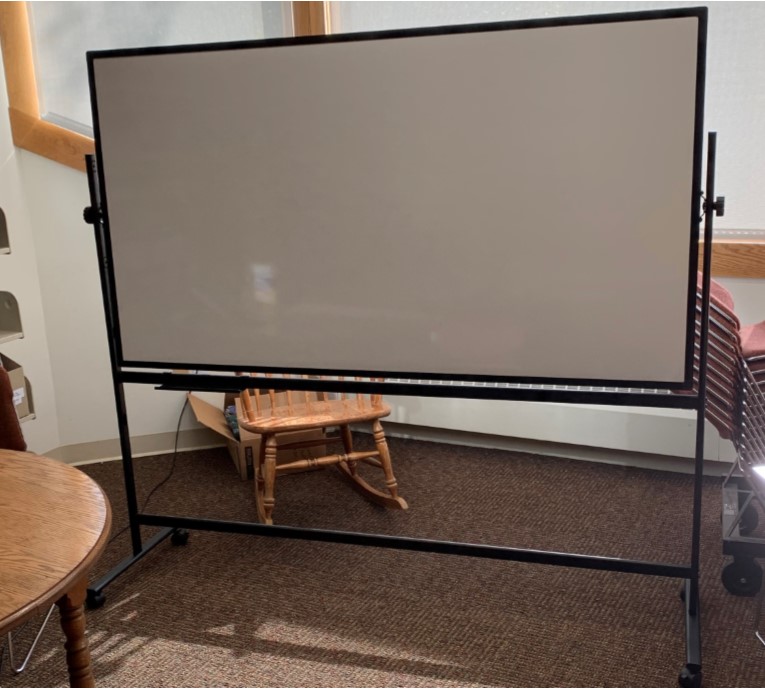 No Longer Accepting Donations
While we appreciate all of your generous book donations, we have reached our storage capacity & can no longer accept any more.
Fall Virtual Author Series
In collaboration with the East Hampton Public, Cragin Memorial, and Welles Turner Memorial Libraries, we will be hosting a virtual author series beginning next week on Tuesday, October 12, at 6:30 pm. Ellen Feldmen (author of Scottsboro, The Boy Who Loved Anne Frank, Paris Never Leaves You, Terrible Virtue, and most recently The Living and the Lost) will kick the series off. Deborah Copaken will continue the series on Tuesday, November 16. Email richmondprograms@gmail.com to register.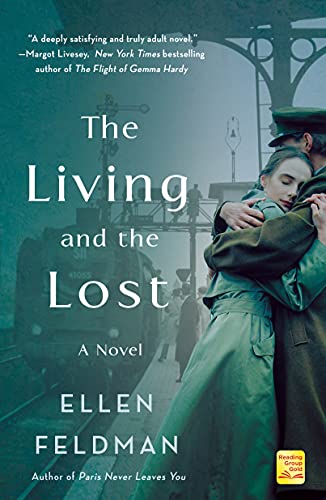 Join Ms. Nancy and Ms. Eileen on Friday, October 22, at 6 pm for some Halloween fun! There will be a Halloween craft at 6 pm followed by a walk through of our October Storywalk around 6:30 pm. Bring a flashlight and dress for the outdoors. Costumes are welcome and encouraged. Registration is required and the event will be rescheduled if there is bad weather. Best suited for children ages 2-8. Call the library or email richmondprograms@gmail.com to register.
Tiny Terror-iums Take & Make
Families can stop by the library throughout the month of October (while supplies last) and pick up a new seasonal Take & Make craft kit (best suited for children over the age of 3). We will supply the basic materials needed to create a fun Halloween display ... you provide the creativity! We would love to see pictures of your creations, so send them to richmondprograms@gmail.com.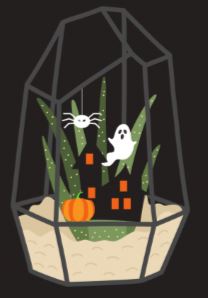 Join us under the trees for stories, songs, and fun activities! Ms. Nancy will be leading storytime for children ages 2-4 on Mondays, October 18 and 25 (please note that the library is closed on Monday, October 11). Ms. Eileen will be leading stoytime for children ages 3-5 on Fridays October 15 and 22. Parents are to remain with children through the duration of storytime. In the event of rain, storytime will be cancelled that day. Email richmondprograms@gmail.com to register (registration is required). 
Upcoming Adult and Teen Programs...
The Richmond Memorial Library building is now open Mondays through Thursdays from 10 AM to 8 PM, Fridays 10 AM to 6 PM, and Summer Saturdays, 10 AM to 4 PM.  Curbside pickup services are also available during these times.

We have started to and will continue to host virtual programs for all age groups. Additional information will be found on our website and social media pages, including video tutorials on how to access the virtual formats these programs will be offered in. To register for one of these programs, email the library at richmondprograms@gmail.com.
Tuesday, October 12 from 4-6 pm, Outdoor Flu Clinic: Chatham Health returns for their annual flu shot clinic. Bring your insurance card and fee if applicable. Shots are on a first come, first served basis.

Tuesday, October 19 at 6:30 pm, Williamsburg Ghost Tour: In Williamsburg, Virginia, the Civil War, the clash between the Colonists and the American Natives, dark rituals of the witches and the people who hunted them, the epidemic illnesses that swept the Americas, the betrayal of lovers, and other intriguing tales of human suffering and woe have set the stage for 300 years of haunted history. If you believe you're ready to see and hear these marks for yourself, to feel the presence of the dearly departed, then join us for a virtual walking Ghost Tour through Williamsburg. Colonial Ghosts and Williamsburg Ghost Tours have earned accolades as one of the Top 10 Ghost Tours in the U.S. and Best Ghost Tour in Colonial Williamsburg.There is a limit of 30 log-ins allowed for this program. Email richmondprograms@gmail.com to register.
Wednesday, October 20 at 6 pm, Financial Wellness Wednesday: Property, Health Care, and Estate Planning at Any Age:
Learn about the documents you should have in place at every phase of your life. This program will focus on wills (who needs to have one and when) and other documents that help protect your health and savings. This is a virtual program held on Zoom. Email richmondprograms@gmail.com to register.

Tuesday, November 2 at 6 pm, Medicare Updates, Changes, and Benefits for 2021: This virtual program will explore the latest updates to Medicare and how they can impact you. We'll be discussing the difference between Original Medicare, Medicare Supplements, Medicare Advantage and Prescription Drug Plans. The state assistance qualifications for the Medicare Saving Program will be covered and who fits into which tier. We'll also review how the Part D coverage gap or doughnut hole works and how the Insulin Saving Program can impact your annual drug cost. This event is being facilitated by Senior Health and Retirement Service, located in Clinton, CT. Email richmondprograms@gmail.com to register.


***Accessibility at RML: The library does not have an elevator. If you need full accommodation, please contact Library Director Aubrey Muscaro at 860-295-6210 or amuscaro@richmondlibrary.info prior to the event (one week preferred) so we can find an alternate space. The meeting room is located on the second floor.

Please call the library at 860-295-6210 or email us at richmondprograms@gmail.com.